Looking for a new broadband provider in Edinburgh?
In this article, we've reviewed 5 of the best broadband deals you can buy in Edinburgh right now.
After, we've explained what you need to know when choosing a new broadband plan in the Scottish capital, helping you get the internet connectivity you need, without wasting money.
BEST OVERALL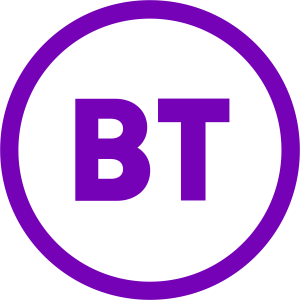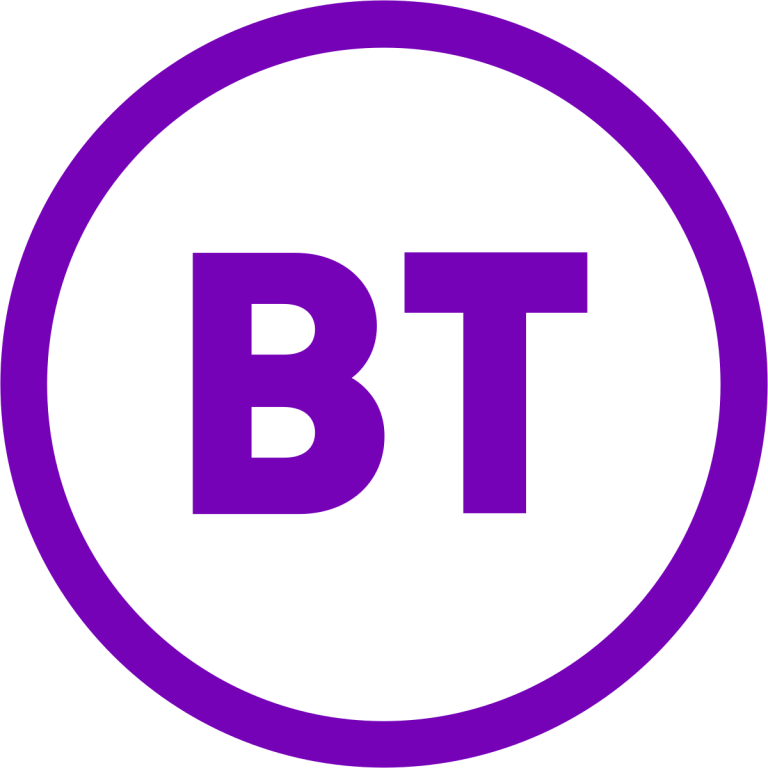 BEST VALUE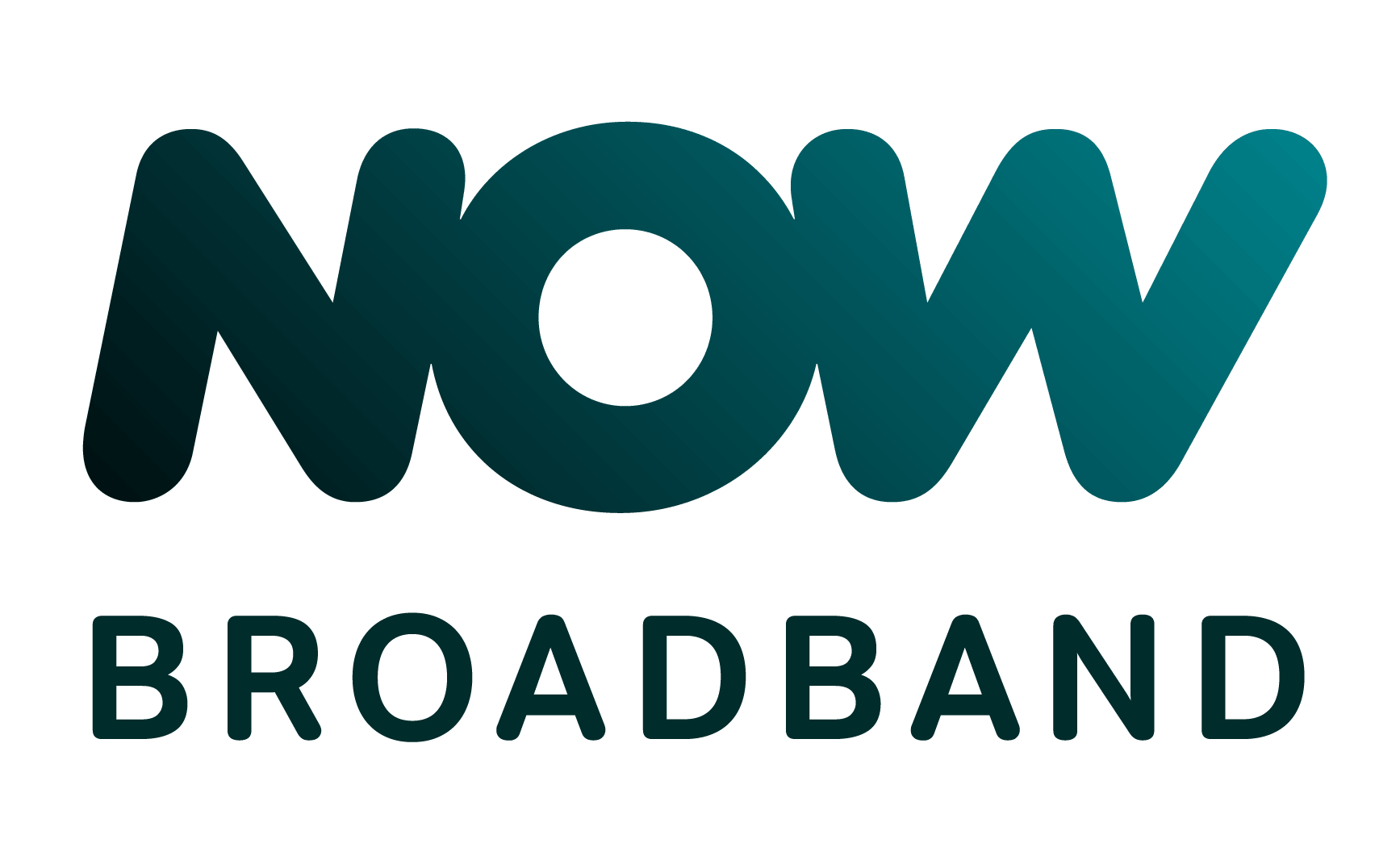 BEST ADD-ONS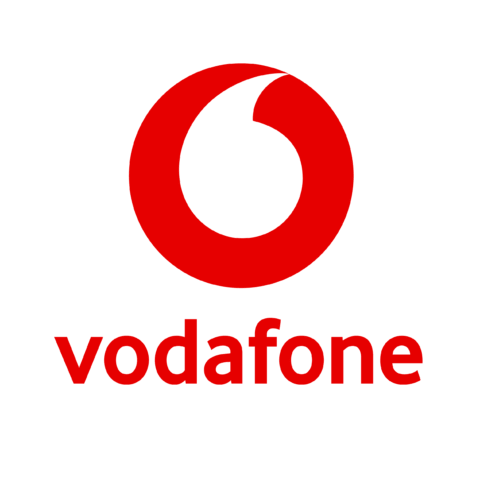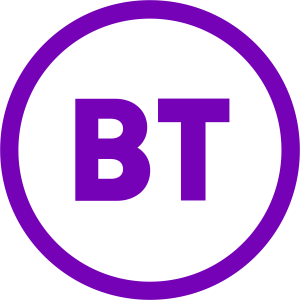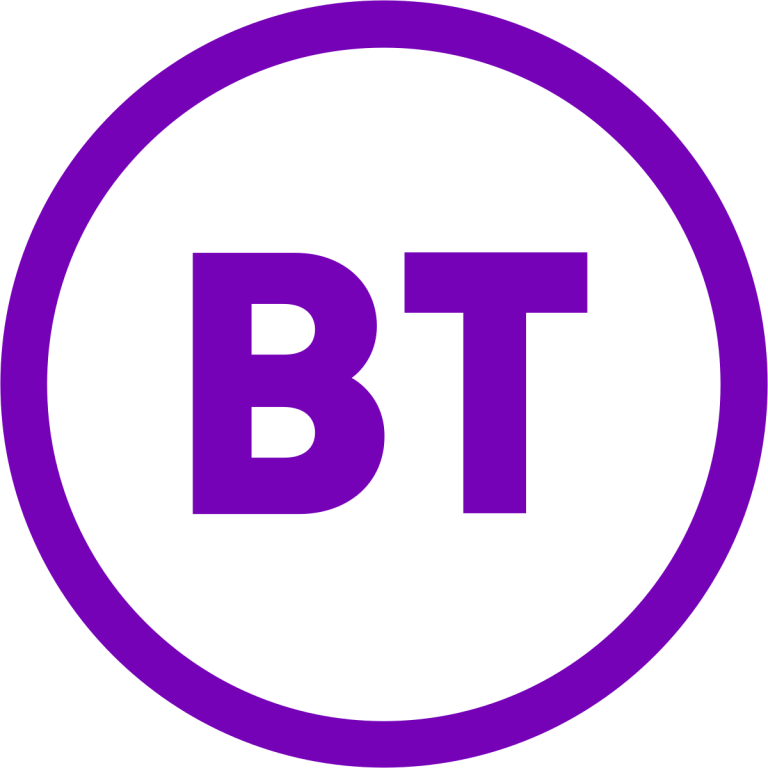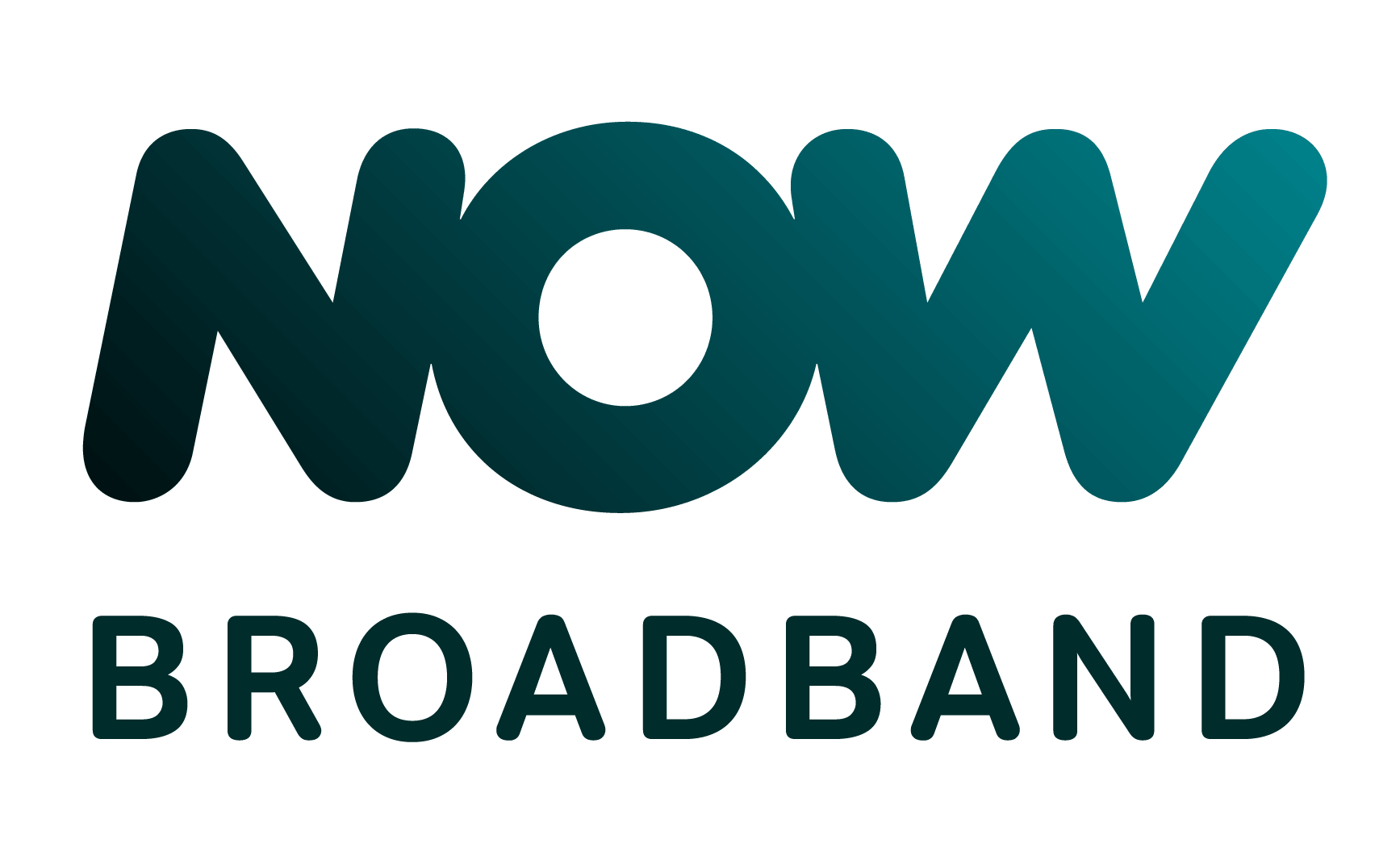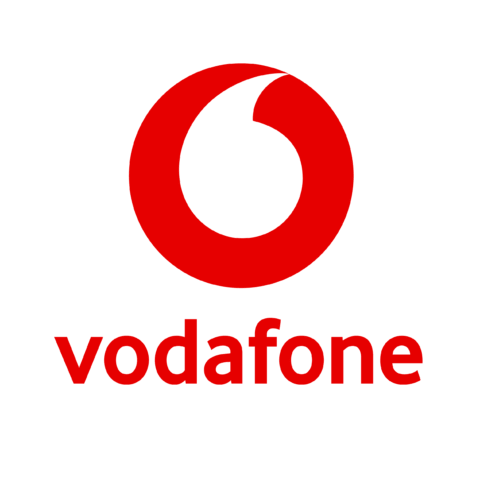 Best broadband deals in Edinburgh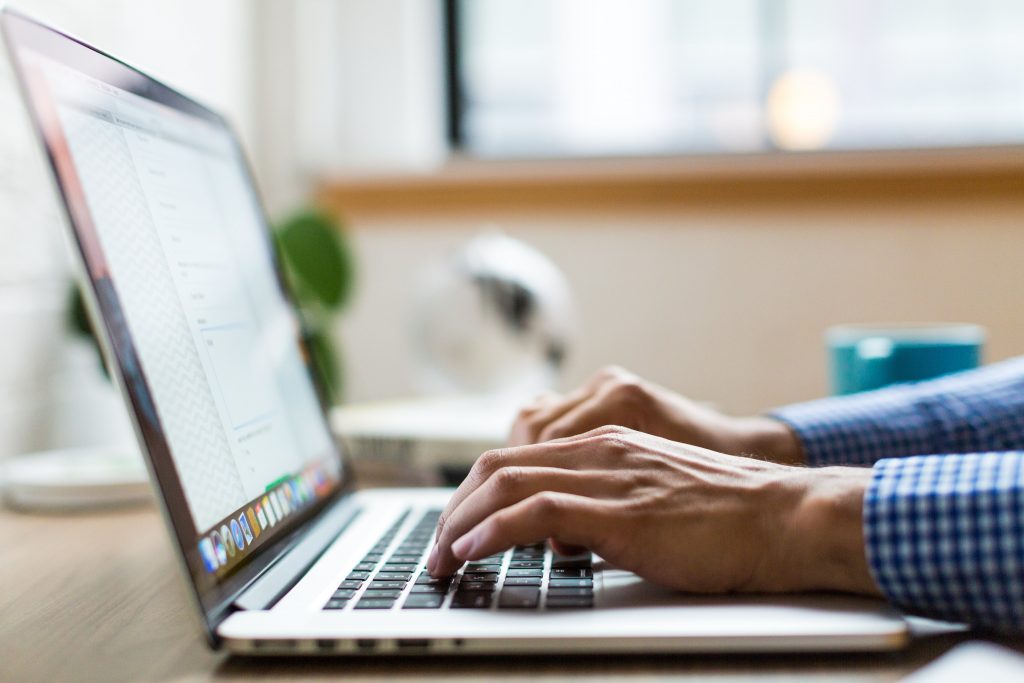 Let's begin our reviews.
Below, we've looked at 5 of the best broadband deals available in Edinburgh in 2023.
BT isn't the cheapest broadband provider on the market. However, there are a lot of reasons to like their offers.
First of all, they offer average download speeds of up to 900 Mbps in most parts of Edinburgh, especially around the city centre. Their Fibre 2 plan only offers superfast speeds, but has plenty of bandwidth for most families, and is good value for money.
There are often no upfront fees, especially on BT's faster broadband packages, and they also include a reward card for new customers. This works like a prepaid debit card, meaning you can spend it almost anywhere, and the value of the reward card is often large enough to offset the cost of at least two or three months' worth of broadband.
But the best thing about BT is their customer service. According to Ofcom data, their UK-based contact centre picks up the phone quickly, and BT has good customer satisfaction ratings compared to many other major providers.
Overall, as long as you don't mind paying a bit more for good download speeds, and great customer service, and don't mind their 24 month minimum contract, BT Broadband is definitely worth considering.
Pros
Offers ultrafast download speeds.
Great customer service.
Comes with a reward card.
Often has no setup fees.
Cons
Have to commit for 24 months.
Overall value rating
⭐⭐⭐⭐⭐
NOW Broadband is a cheaper, more basic broadband provider than BT.
They have very low monthly costs – some of the lowest of any broadband provider available in Edinburgh, but still offer superfast download speeds.
With NOW Broadband Super Fibre, you can get a 67 Mbps download speed, which offers plenty of bandwidth for most households, for a very reasonable price. This broadband plan does come with a setup fee, but it's not a very big one.
Plus, with NOW, you only have to commit to a 12 month contract by default, rather than having to lock in for 18 months or 24 months. And they even offer the option of buying broadband with no lock-in contract at all, although this does involve a higher setup fee.
If you're looking for a cheap Wi-Fi provider, it's hard to go past NOW Broadband. The only downside to NOW is they don't offer ultrafast fibre download speeds – they only have a 36 Mbps and a 67 Mbps plan available.
Pros
Low monthly costs.
Small upfront cost.
12 month default contract.
Can buy broadband on a month-to-month basis.
Cons
Doesn't offer ultrafast speeds.
Overall value rating
⭐⭐⭐⭐⭐
Vodafone basically offers two tiers of broadband deal.
The first tier is very cheap. It has low monthly costs, similar to NOW Broadband, and no setup fee.
The second tier, called Pro II Broadband, is much more expensive. However, it comes with a lot of useful add-ons and bonuses, such as a 4G broadband backup, in case your connection ever drops out, and a Wi-Fi 6E compatible router, giving you great signal on your wireless hotspot throughout the house.
No matter which tier you choose, you can either get full fibre broadband speeds on up to 900 Mbps, or save money with a 36-70 Mbps download speed plan.
There are no upfront costs on any Vodafone Broadband deals, but you do need to commit for 24 months to join this provider.
For most people, we'd recommend looking at Vodafone's cheap plans, unless you particularly like the add-ons that they've chosen to include. Having a mobile broadband backup device can be quite helpful if you live somewhere that's prone to Wi-Fi dropouts, for example.
Pros
Pro II plan includes a Wi-Fi 6E router.
Can get a 4G broadband backup.
No setup costs.
Low monthly costs on the cheaper tier of plans.
Cons
Pro II plans are quite expensive.
24 month contract.
In Edinburgh, Virgin Media Broadband has excellent coverage, and they offer the fastest maximum download speeds of any internet provider in the city.
With their Gig1 plan, you can get an average download speed of up to 1,130 Mbps – more than 200 Mbps faster than what BT's fastest full fibre plan offers.
The downside to Virgin Media is their upload speeds are slower than most other full fibre providers, due to the cable technology that they use.
However, there are lots of plans to choose from, including many with O2 Volt SIM add-ons, giving you the ability to save money on your mobile phone plan, if you're looking to change network at the moment.
Plus, Virgin Media doesn't charge a setup fee on most of their plans, despite sending you a relatively high-spec Wi-Fi 6 router, which is a nice touch.
Pros
Offers the fastest download speeds in Edinburgh.
No setup fees on most plans.
O2 SIM add-ons can be quite helpful.
Cons
Upload speeds aren't the best.
Hyperoptic isn't available everywhere in Edinburgh. However, if you're looking for fast broadband for a reasonable price, and you live in the city centre, it's definitely worth checking to see if you can get Hyperoptic broadband at your address.
This fibre broadband provider is one of the only companies in the UK to offer symmetrical internet – meaning, your download speeds are the same as your upload speeds. This makes for a really good experience as a Hyperoptic customer, especially given their fastest two plans offer a 500 Mbps or 1000 Mbps download speed.
You also get the choice of a 1 month, 12 month, or 24 month contract – this flexibility is great to have. However, there are connection fees on most Hyperoptic broadband deals, except with some of their ultrafast plans.
On the plus side though, Hyperoptic has very reasonable monthly costs, given the average download and upload speeds they provide. They even offer three months of free broadband for new customers some of the time.
Also, Hyperoptic is one of the only broadband providers in the UK that doesn't increase your monthly costs while you're in-contract.
If you can get Hyperoptic broadband where you live, we'd definitely recommend checking out this Wi-Fi provider.
Pros
Can choose your contract length.
Reasonable monthly costs, given the speeds on offer.
Offers symmetrical download and upload speeds.
Won't increase your prices during the contract.
Cons
Relatively poor coverage in Edinburgh compared to other providers.
Normally charges a setup fee.
What you need to know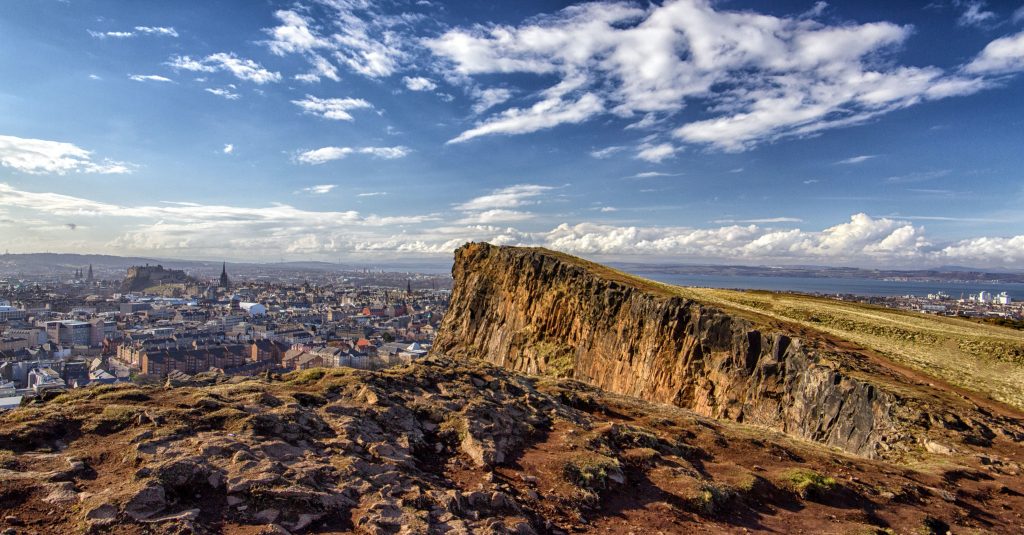 In this part of the article, we've explained how to choose a broadband deal to buy if you live in Edinburgh.
We've explained what internet speeds you can get, how to decide how much internet speed you need, and how to save money on broadband in Scotland's capital.
Which broadband providers service Edinburgh?
Fortunately, if you live in Edinburgh, there are quite a few different broadband providers you can choose from in most parts of the city.
Openreach broadband is available nearly everywhere in Edinburgh, meaning you can use providers like BT, Plusnet, Sky, Vodafone, Shell Energy Broadband, and more.
Virgin Media is available in about 80% of Edinburgh, including Leith. They have their own broadband network that is completely separate to Openreach
Hyperoptic is available in many parts of Edinburgh, especially urban areas. However, it's not available at as many addresses as Virgin Media broadband.
What broadband speeds can you get in Edinburgh?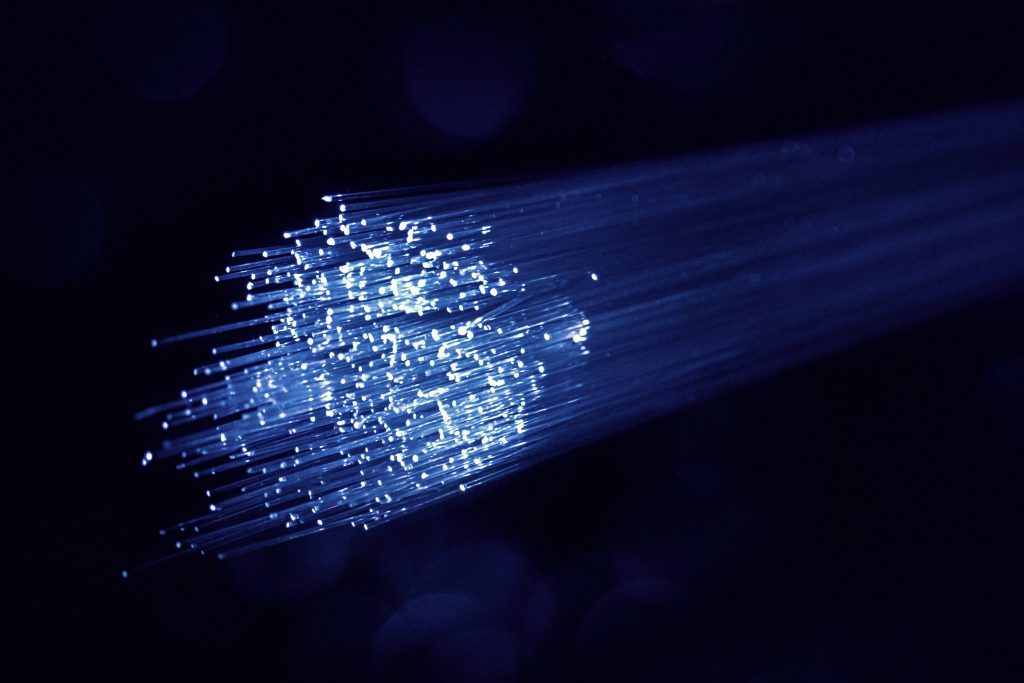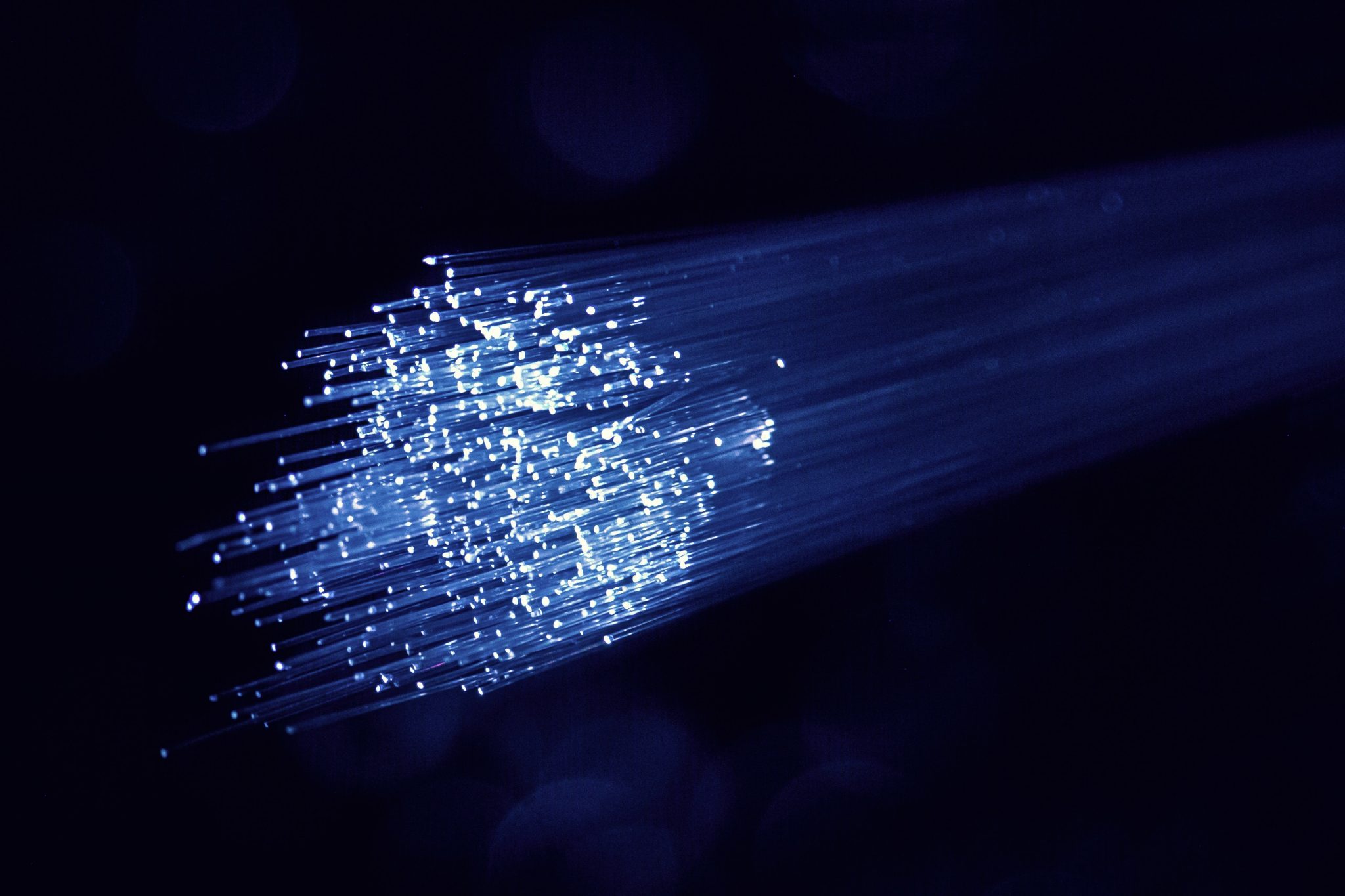 The exact speeds you can get depend on the broadband networks available at your address.
With Openreach broadband providers like BT, you can get speeds of up to 900 Mbps in Edinburgh, assuming that full fibre broadband is available at your address.
With Virgin Media, you can get a maximum download speed of up to 1,130 Mbps with their Gig1 plan.
With Hyperoptic, you can get a download speed of up to 1000 Mbps.
If you get an ultrafast fibre broadband plan, you can expect your upload speeds to be about 20-50 Mbps with most providers, depending on whether you get a 300, 500, or 900+ Mbps broadband package.
What broadband speed do I need?
Although full fibre-to-the-home broadband is available in most parts of Edinburgh, ultrafast Wi-Fi is very expensive.
Therefore, if you're looking to save money on your broadband bills, you might be wondering how much bandwidth it's really worth paying for.
For couples and people living alone, a 50-75 Mbps broadband plan will offer plenty of speed, even if you work from home, unless you often need to download very large files that are more than a gigabyte in size.
For families, you might want a download speed of 100 Mbps or higher with a plan like TalkTalk Fibre 150, especially if there are four or more of you living at home, or you are heavy internet users.
In most cases, having a download speed of 300 Mbps or more is a luxury more than anything. If you're not a heavy internet user, and have only 3-4 people at home, it might not be worth paying for such a high average download speed.
To get a better idea of how much bandwidth you need, given how you use the internet, you can use our internet speed needs calculator.
Which is the cheapest Wi-Fi provider in Edinburgh?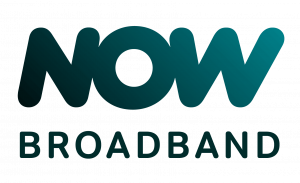 At the moment, NOW Broadband is the cheapest broadband provider in the city of Edinburgh.
They offer superfast broadband plans for a very low monthly cost, and only charge a small setup fee.
If you're looking for cheap broadband, it's normally also worth checking out Vodafone's more basic plans.
They don't charge a setup fee, and also have very low monthly costs.
What to consider, other than price, when buying broadband
Other than looking at different providers' monthly costs and upfront fees, here are some things to consider when choosing between different broadband providers.
How long is the contract? Normally, you have to commit to a certain broadband provider for 12, 18, or 24 months. If you're renting, for example, you might want a 12 month contract rather than a long-term agreement.
Will there be any price rises in the contract? It's normal for British broadband providers to hike the price each year, even if you're in contract, in line with inflation. Some providers, like Zen and Hyperoptic, don't do this.
What is the Wi-Fi router like? Does it support the latest standards for better signal, such as Wi-Fi 6, or Wi-Fi 6E? This might be important if you have a large house. Also, does the router have enough Ethernet ports for the computers/games consoles you want to plug into it?
How is the provider's customer service? To find out, look at Ofcom data on the customer service performance of each major British broadband provider, which you can find here.
Will it be easy to switch? Changing between different Openreach providers (such as BT to NOW Broadband) is easier than changing between Openreach and non-Openreach providers, like BT to Virgin Media, as we've explained later on in this article.
Broadband add-ons explained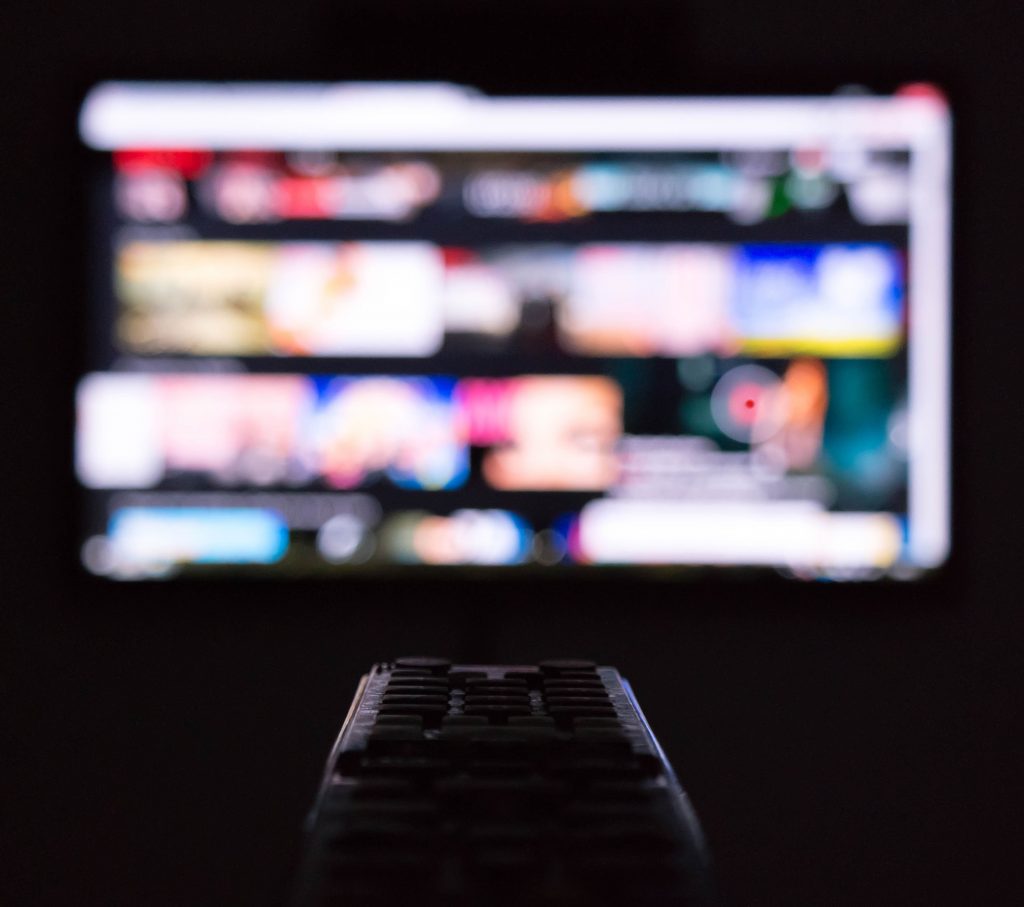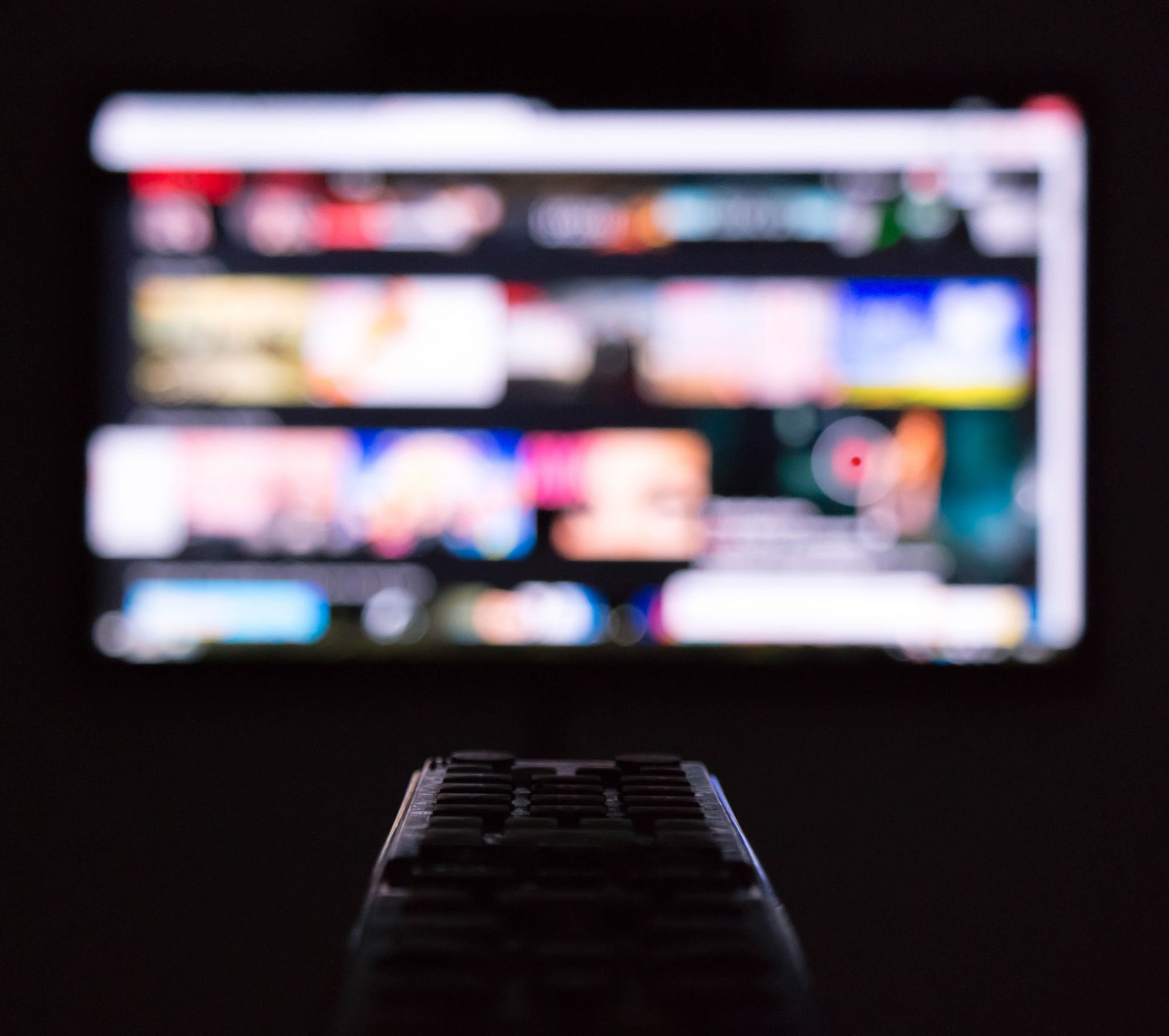 There are heaps of different add-ons you can choose to include with a broadband deal these days.
Below, we've explained a few of these add-ons, and whether or not they're worth considering.
Cable TV – generally only worth buying if you really like to watch sport, Sky Cinema, or documentaries/dramas. Often, you can get a cheaper, more flexible subscription to a streaming service to watch the SPL or Premier League for example. Cable TV is worth paying for when there are lots of different channels you like to watch, or if you don't mind paying more for a TV box.
Landline calling minutes – even if you prefer to use your landline to call people, instead of your mobile phone, it's only worth committing to buying calling minutes if you use your home phone more than a few times a week to make calls.
Mobile data SIMs – can be a good idea if you are not in a phone contract, and would like to switch networks, or if you have an iPad you want to get online with.
Apart from these add-ons, other internet providers offer bundled freebies to attract new customers, which can be worth looking at sometimes.
For example, you might get a reward card if you buy BT Broadband, which works like cashback, essentially giving you a month or two of free internet access.
What happens when you buy a new broadband deal
Once you sign the contract and commit to a new Wi-Fi provider, here's what happens next.
Your new internet provider contacts your old provider, to cancel the connection, most of the time. If you're changing to or from Virgin Media or Hyperoptic, you will likely need to contact your old provider yourself to cancel the contract.
Your Wi-Fi router is shipped in the mail.
Your broadband provider may need to arrange a time for a technician to come and visit, once the router has arrived. This is especially likely if switching to Virgin Media.
The connection is activated, and you can get online.
Read our guide to switching broadband providers to learn more about this process.
Conclusion
You've reached the end of our guide to the best broadband packages in Edinburgh right now.
Remember, even though ultrafast fibre broadband is available in most of Edinburgh, unless you have a large family, or you're online all the time, a superfast broadband plan will likely offer enough speed for your needs.
If you're looking to save money, it's probably not worth buying a 100 Mbps+ broadband plan unless lots of people often get online at the same time at home.
Still not sure which Wi-Fi provider to choose? Leave us a comment below, and we'll get back to you as soon as we can.
About the author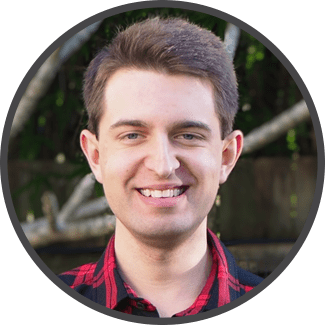 Tom is the founder of Broadband Savvy. When he's not writing about broadband, you'll find him walking his dog (Rex) or playing agar.io.