Looking to get fast speeds with fibre broadband?
In this buyer's guide, we've looked at the 7 best fibre broadband deals in the UK right now.
We've also explained what you need to know when you compare fibre broadband deals, to help you find the right broadband package for your specific needs.
Quick comparison table
Best fibre broadband deals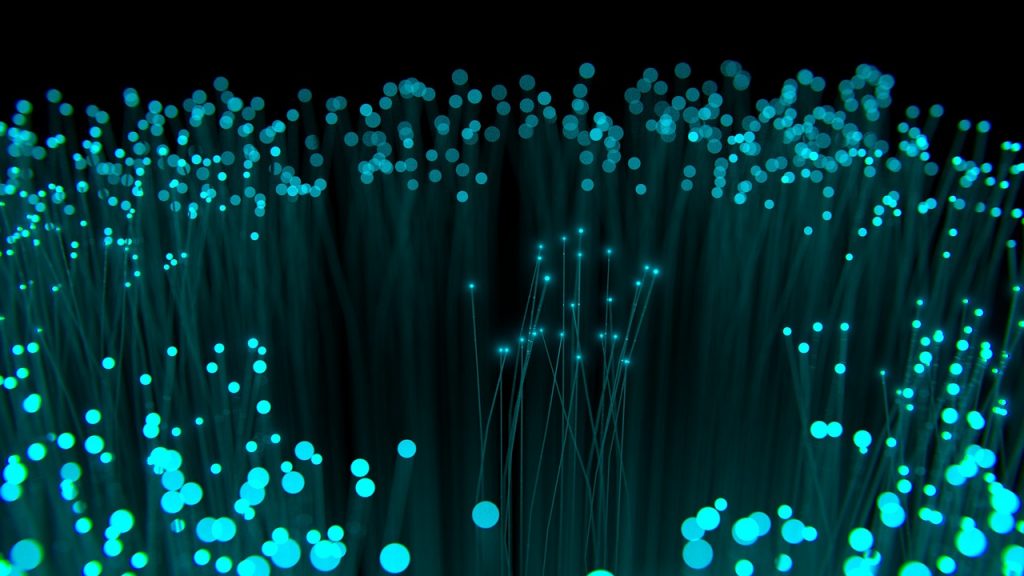 Let's begin our reviews.
Below, we've looked at fibre optic broadband deals from seven different providers, including superfast and ultrafast fibre deals.
BT offers a range of fibre broadband plans available across most of the UK, including some with ultrafast speeds.
Their Full Fibre 2 package offers average speeds of 74Mbps, which is plenty for most households. However, you can get download speeds of up to 900Mbps with BT in certain areas, with their Full Fibre 900 plan.
BT isn't the cheapest provider on the market, in terms of their monthly cost, and they require you to sign a 24 month contract. You can't pay as you go, or choose a short term 12 month or 18 month contract.
However, BT has excellent customer service when compared with many cheaper providers – their team is generally very helpful in getting you up and running. They also allow you to get fibre broadband without a landline, and save a bit of money, which is nice.
Also, BT has faster upload speeds than Virgin Media – typically around 150% – 200% higher. If you want very fast broadband, and care about how fast you can upload data, BT is a good choice.
If you want superfast fibre broadband on a short-term contract for the lowest possible price per month, NOW Broadband is definitely worth considering.
NOW Super Fibre offers a 63Mbps average download speed, which is plenty for most internet-hungry families. There are no ultrafast broadband plans available at the moment, unfortunately, however there is a slightly cheaper 36Mbps plan called Fab Fibre if you'd like to save a bit of money.
This fibre broadband deal is available on a 12 month contract, or you can pay as you go on a 30-day contract if you'd prefer. This flexibility is great to have – most other broadband providers don't offer you the ability to buy fibre optic broadband on a mont-to-month basis.
With the default 12 month contract, you only have to pay £5 in setup costs, which is very reasonable considering the per month price.
In fact, this is probably the cheapest superfast fibre broadband deal in the UK right now. Just note that if you choose to pay as you go, rather than signing a 12 month contract, the setup costs will be significantly higher.
Phone line rental is included in the price for new broadband customers, and since the contract is so short, you don't have to commit to NOW Broadband for a really long time if you don't want to.
Since they operate their own entirely separate broadband network to BT and most other providers, Virgin Media isn't available everywhere in the UK. However, you can use Virgin in most towns and cities, and their network is the fastest widely-available broadband service in the country.
Virgin has a range of fibre broadband packages to choose from, giving you the choice of download speeds ranging from 50Mbps all the way up to more than 1000Mbps with Gig1.
Although their upload speeds aren't quite as high as with BT, Virgin also allows you to get fast broadband without paying for phone line rental, helping you save some money.
You have to sign an 18 month contract with Virgin, which isn't quite as long as with BT. Plus, they have a massive range of cable TV deals available, if you want to watch TV channels such as Sky Sports, BT Sport, or Sky Atlantic.
The one downside to Virgin Media is their prices. They normally charge decent setup costs, and their monthly cost is typically a little high when compared to other slower broadband providers. However, you definitely get what you pay for if you're looking for ultrafast fibre broadband.
Hyperoptic is a smaller, newer broadband provider than the rest of the companies we've looked at.
As a result, their fibre optic network isn't available everywhere – the majority of their coverage is city centres. However, Hyperoptic has a number of things going for it.
Firstly, they match their download and upload speeds. No longer will you have to pair a 50Mbps upload speed with a gigabit download speed – you can get 50/50, 150/150, 500/500, or 1000/1000Mbps with Hyperoptic.
Secondly, their prices are quite good. Although there are decent setup costs, the per month cost of most Hyperoptic broadband deals is very good. You also get unlimited downloads as standard.
And finally, Hyperoptic's contracts are very flexible. The default contract is 12 months long, but you can also pay as you go on a month to month contract, or get a 24 month contract to lower your monthly cost.
The only real downside to Hyperoptic is their lack of coverage. However, if you want cheap fibre broadband, it's definitely worth putting in your postcode on their website to see if you can get their service where you live.
Shell Energy Broadband typically positions itself as a cheap broadband provider. However, they actually have two ultrafast broadband deals hidden away on their website.
With Ultrafast Fibre Plus, you can get a 290Mbps average broadband speed for quite a reasonable monthly cost. Although Shell doesn't offer gigabit broadband, 290Mbps is plenty of bandwidth for most internet-hungry families.
Unlike with a provider like Virgin, Shell's broadband service is quite basic. There are no TV add-ons, although you can include anytime phone calls if you would like to. However, you do have to sign an 18 month contract.
On the plus side though, Shell Broadband has no upfront costs, even on their fastest deals, and you get access to exclusive Shell discounts. For example, if you use Shell petrol stations, or are a Shell Energy customer, you can save money on these services if you use Shell Broadband.
Overall, if you want really fast speeds, but don't need 500Mbps or 1000Mbps, Shell Energy Broadband is a great choice.
John Lewis is a simple, straightforward fibre broadband provider.
They only have three plans available, two of which offer superfast fibre broadband speeds – there are no ultrafast plans available at the moment, unfortunately. All of their broadband deals come with unlimited downloads, and a 12 month contract length, so you don't have to lock in for an extended period.
There are no setup costs with John Lewis broadband, and they even include a £70 reward card for new customers with their Fibre Extra plan. Evening and weekend calls are included as standard, and you can also add on an anytime calls package if you'd like.
The best thing about John lewis though is their prices. Given the length of the contract, and the lack of setup costs, the monthly cost of Fibre Extra is very reasonable.
With EE, you can choose from a range of different fibre broadband deals at different speeds, from 36Mbps all the way up to 900Mbps.
These deals are structured in a very similar way to BT's deals. They both come with a 24 month contract, with no pay as you go options, have decent setup costs, and offer a similar monthly cost.
Of all EE broadband plans, Fibre Max 100 probably offers the best value for money for most households, unless you really need extremely fast broadband speeds.
The main reason to choose EE is if you're already an EE pay monthly mobile customer. If you sign up to EE broadband as well, you can get 5-20GB of bonus data on your mobile plan per month, and even get 10% off your broadband monthly cost.
If you're not an EE mobile customer, it's worth checking out EE's broadband deals if you're considering BT as well. Since both broadband providers offer very similar fibre deals, it's worth comparing them to see if one offers slightly lower prices at any given time.
What you need to know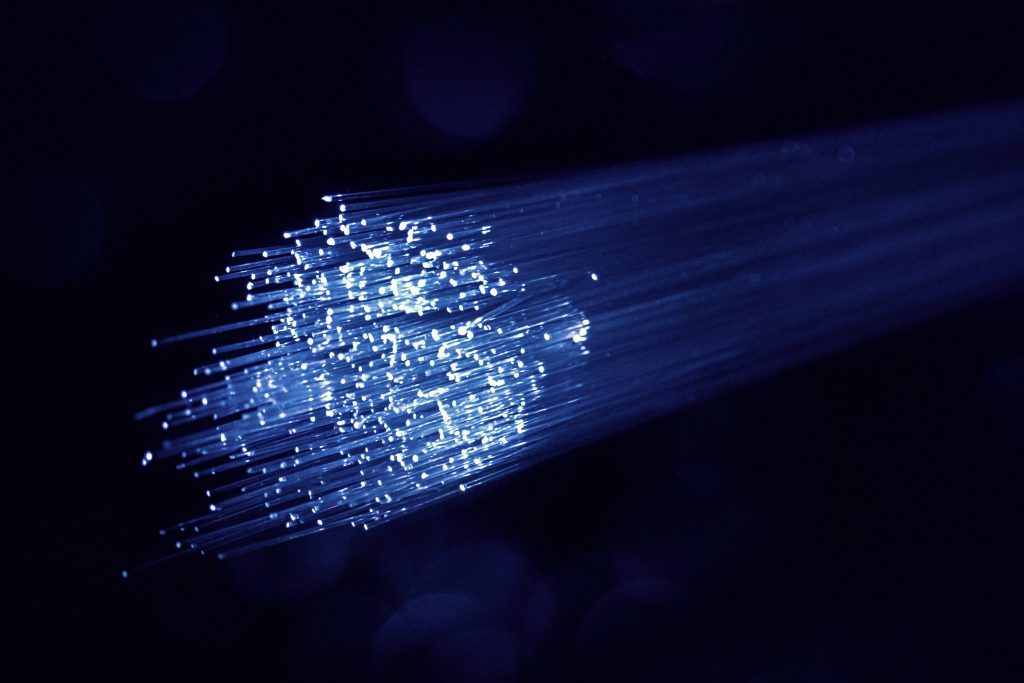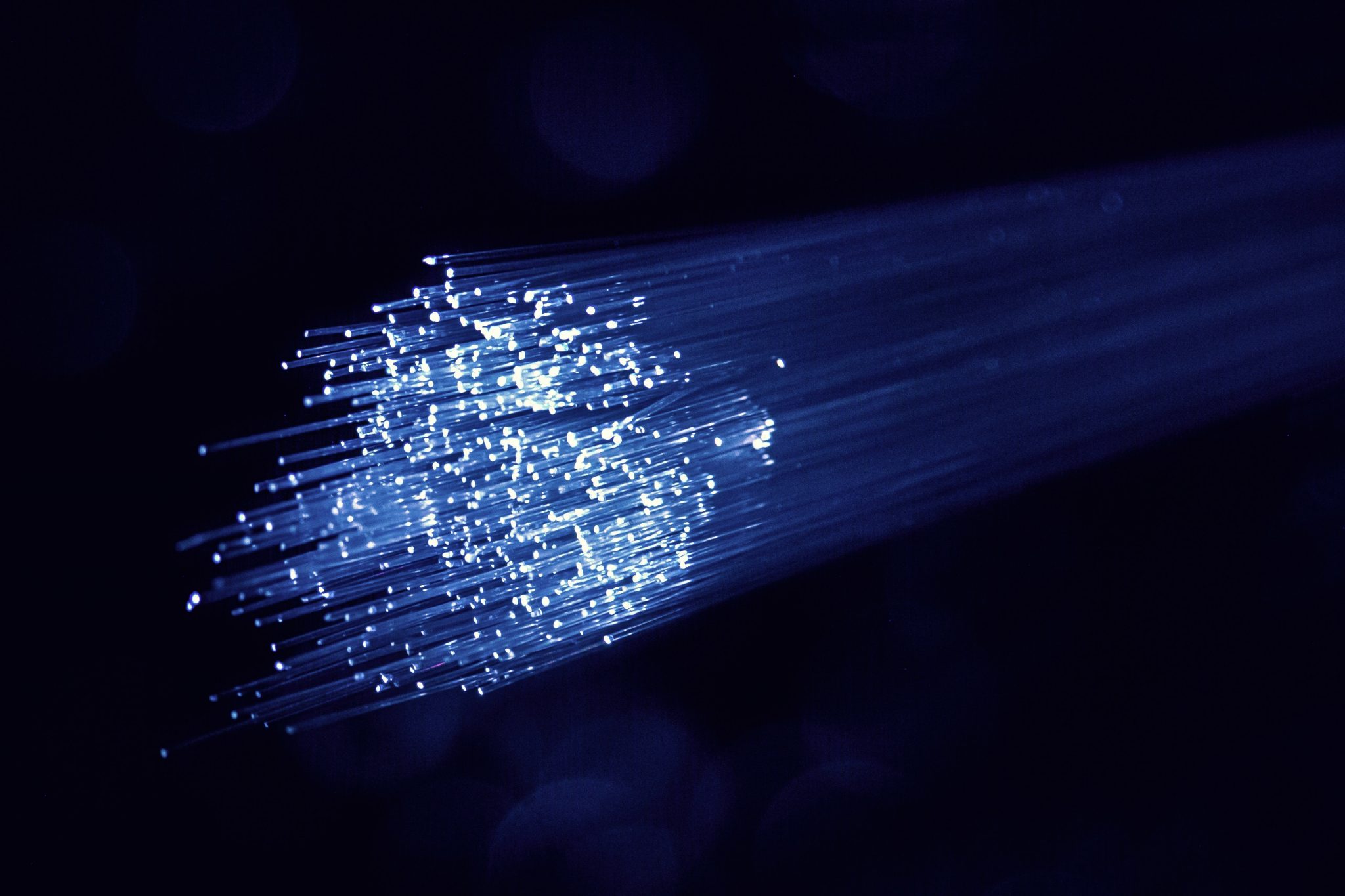 In this part, we'll explain what you need to know when buying fibre optic broadband.
We'll explain what fibre broadband actually is, if you can get it, and how to find the right fibre package for your household's needs.
What is fibre broadband?
Fibre broadband is a type of broadband service that uses fibre optic technology for at least part of the journey from your internet service provider to your house. There are two types of fibre broadband:
Fibre to the cabinet (FTTC): fibre optic cables are only used up to the broadband cabinet in your street. You can expect maximum speeds of 24-67 Mbps with FTTC – also known as superfast broadband.
Fibre to the home (FTTH), also known as fibre to the premises (FTTP): fibre optic cables are used for the whole journey, all the way up to your house, resulting in the best possible speeds. You can expect maximum speeds of up to 1000Mbps with FTTC – also known as ultrafast broadband or full fibre.
Essentially, fibre offers faster downloads when compared to using copper wires from the telephone network, also known as ADSL broadband, or standard broadband.
However, not all fibre optic broadband is created equal – there is a massive difference in speeds between FTTC and FTTB.
Fibre broadband in the UK – explained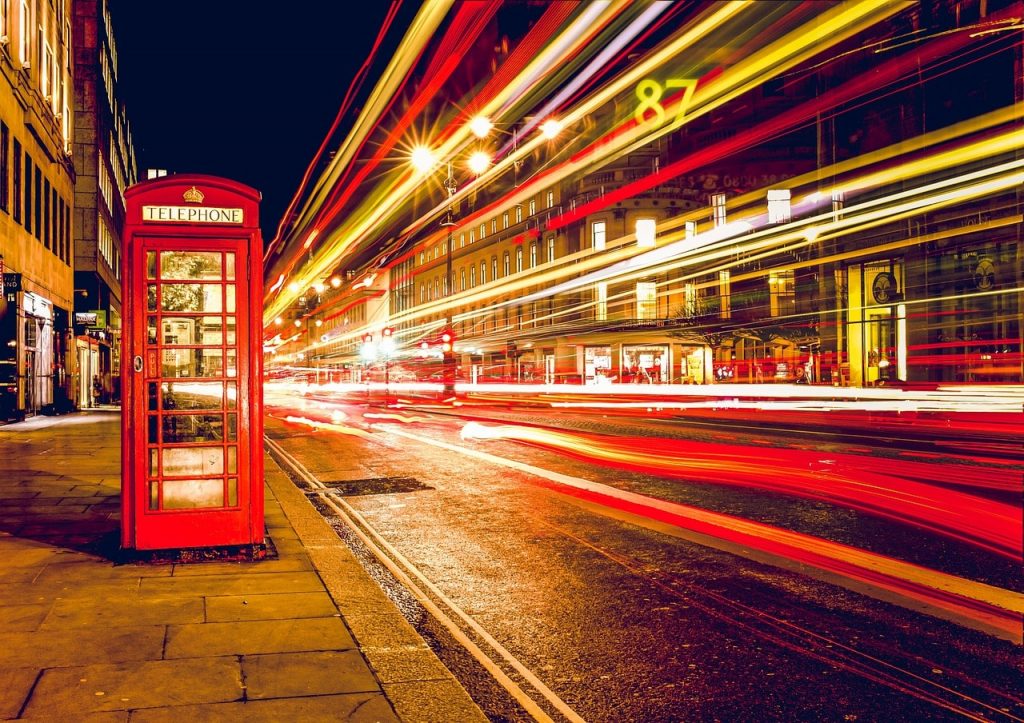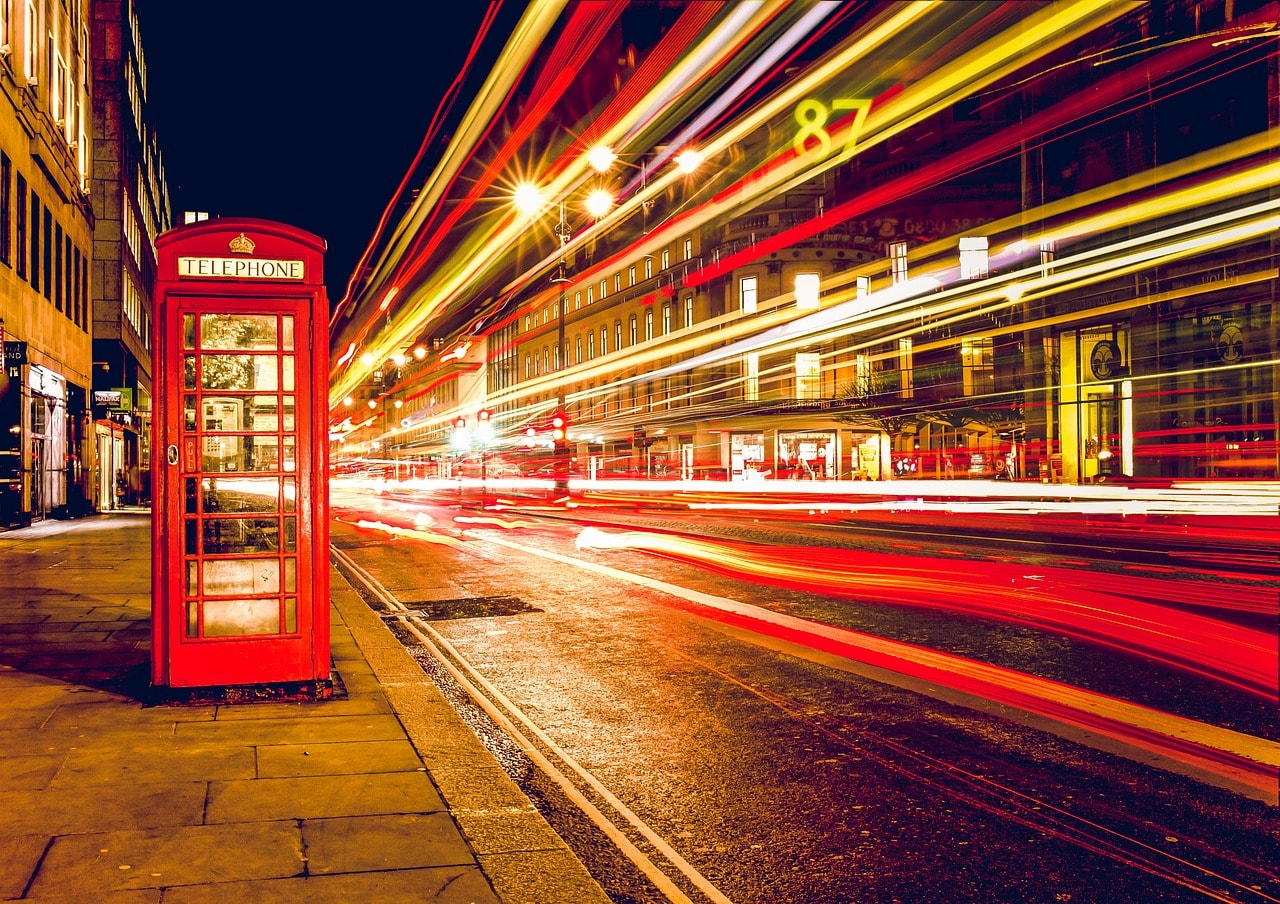 Currently, the vast majority of the country has at least fibre to the cabinet (FTTC) broadband. This means that unless you live in a rural area, you can expect to receive superfast speeds of at least 24Mbps.
A significant proportion of the UK, especially in major cities, can now get fibre to the premises (FTTP) broadband. If you're looking at fibre deals, FTTP is probably what you want, as it will offer ultrafast speeds of at least 300Mbps.
No matter what type of fibre broadband deal you buy, it will come with unlimited downloads, so you don't need to worry about hitting a data cap.
In saying this, fast fibre broadband deals can be very expensive in the UK, especially if you choose to get ultrafast speeds. Therefore, it may be worth buying a slightly slower plan, with a 200-500 Mbps download speed, rather than a 1000Mbps download speed, unless you really need it.
Cable broadband vs fibre optic broadband
When comparing broadband deals, you may notice that Virgin Media uses cable broadband technology, rather than fibre optic infrastructure.
Functionally, there is no difference between the two technologies. Cable broadband offers essentially the same speeds as fibre, albeit with slightly slower upload speeds. This is why Virgin Media still calls their deals "fibre broadband", despite using slightly different technology.
It's also worth noting, because Virgin's cable network is separate to other fibre broadband infrastructure, they are more likely to send an engineer to your home to install their service if you've never used them before.
What fibre broadband speeds can I get in my area?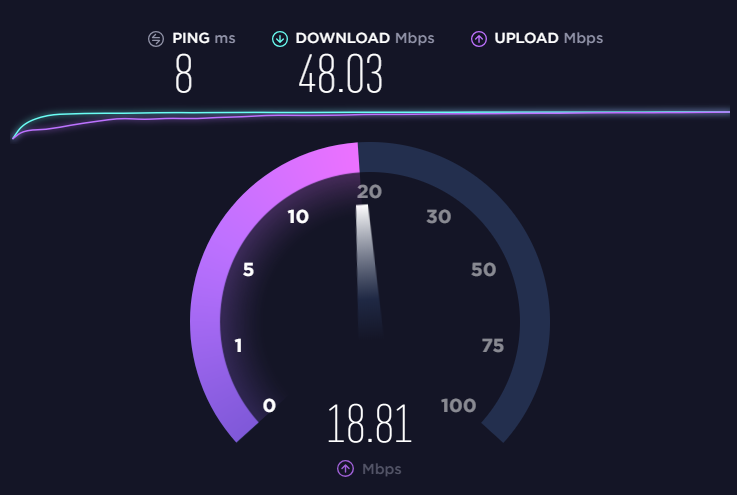 To check the fibre broadband providers and speeds available in your area, enter your postcode on the Ofcom broadband coverage checker website.
It's generally best to avoid comparison sites, as they can give inaccurate results sometimes.
Can I get fibre broadband in a rural area?
Some rural communities have banded together to install their own broadband infrastructure, and offer fibre broadband in rural parts of the UK. For example, there is a non-profit organisation called Broadband for the Rural North (B4RN), which functions as a local internet service provider in Lancashire.
In some rural and remote parts of the UK, you can get fibre optic broadband. You can use the Ofcom coverage checker to see what average speeds you can get at your address – it shows results for independent networks such as B4RN as well.
When will I get fibre broadband?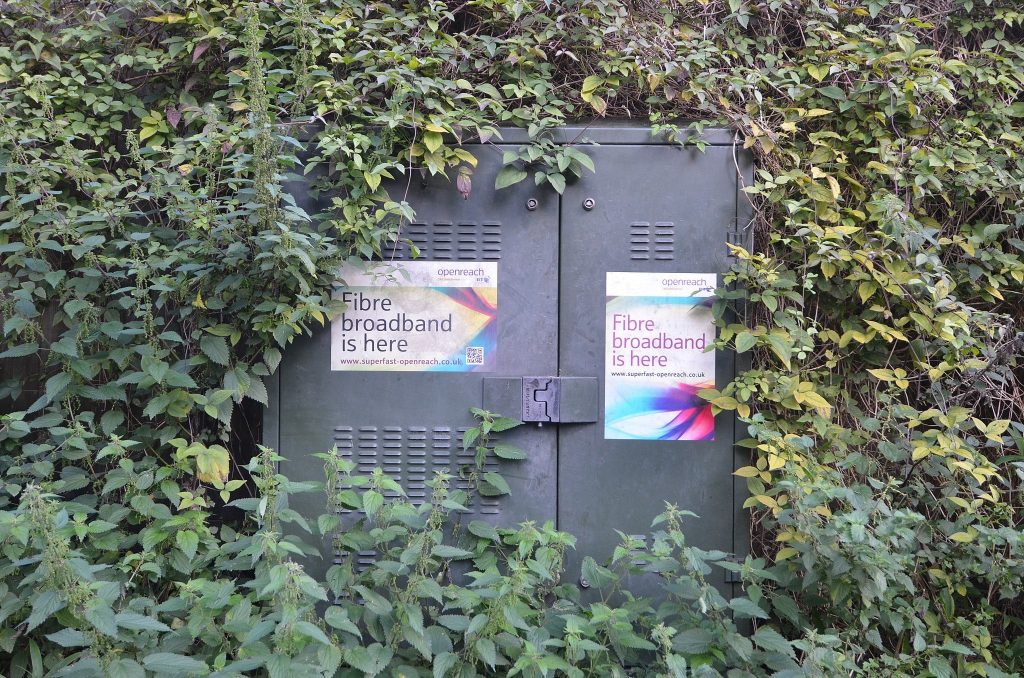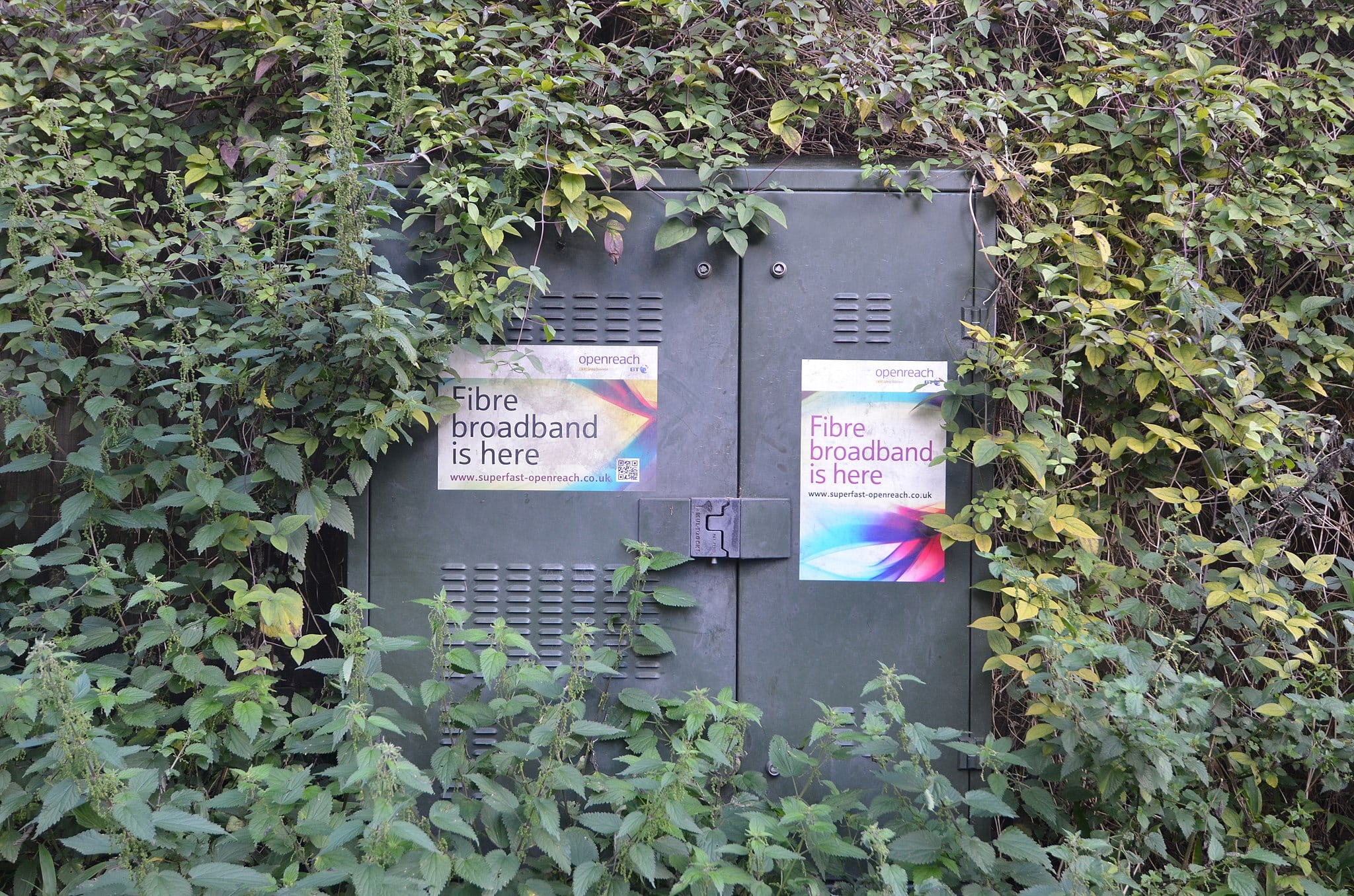 If you don't have fibre broadband available at your address already, you may be wondering when it will become available.
You can use the Openreach rollout map to see when ultrafast fibre will be available at your address.
To see when you might get an upgrade from standard broadband, it's also a good idea to search "[your area] broadband rollout". If there is a major rollout occurring, you should see news articles about it.
Unfortunately, Virgin Media does not have a fibre rollout map. However, their major infrastructure upgrades are typically covered by online technology news outlets, so you can use the above method to see when their service might be available in your area.
Can I request fibre broadband access?
If you don't have FTTP broadband at the moment, you can request an upgrade from Openreach. If they approve your application, it will cost around £1000 to £6000, depending on your distance from the cabinet. You can learn more on the Openreach website.
You cannot currently request a connection from Virgin Media, however you can register for email updates if you put your postcode into their website.
Which provider offers the fastest fibre broadband?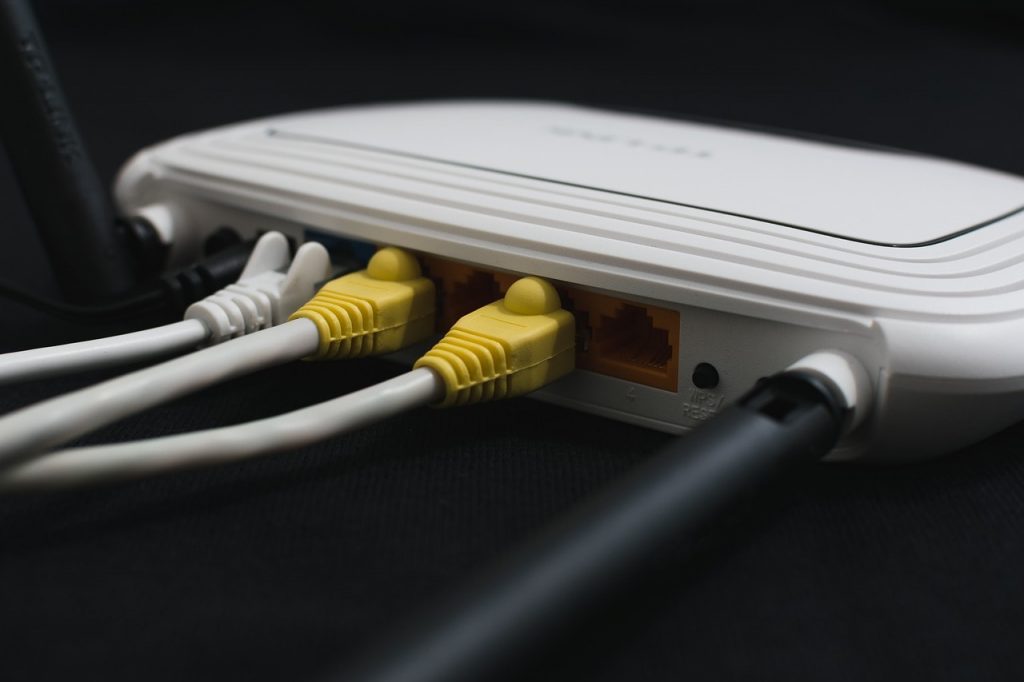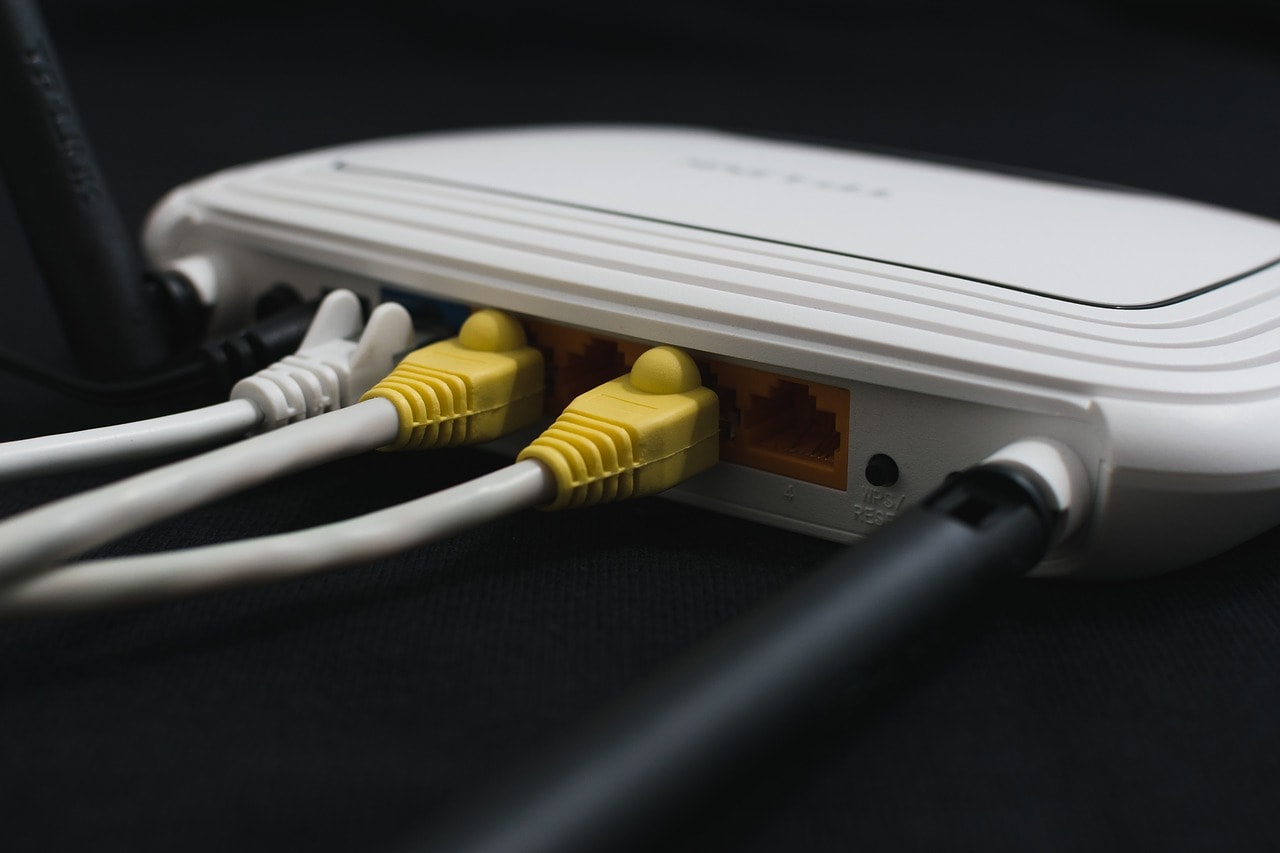 Currently, Virgin Media offers the fastest fibre broadband speed of any major UK broadband provider. With their Gig1 plan, you can get a 1130Mbps average download speed.
In comparison, BT and some other Openreach providers offer fibre broadband with a 900Mbps maximum download speed, while Hyperoptic offers a 1000Mbps maximum download speed (both will be a bit slower over Wi-Fi).
However, both BT and Hyperoptic offer much faster upload speeds than Virgin Media. In fact, with Hyperoptic, you get symmetrical download and upload speeds – meaning you can upload and download at the same speed. With Virgin Media, you only get a 52Mbps upload speed on their Gig1 1130Mbps download plan.
Which provider offers the cheapest fibre broadband?
The cheapest fibre provider in the UK depends on the exact speeds you need.
If you're fine with 67Mbps superfast fibre, then NOW Broadband offers this level of broadband speed for a very reasonable price with their Super Fibre package.
On the other hand, if you want full fibre speeds, Hyperoptic offers the best prices. If you can't get Hyperoptic in your area, then BT is typically cheaper than VIrgin Media, although they have a slightly slower maximum download speed.
Getting fibre broadband without line rental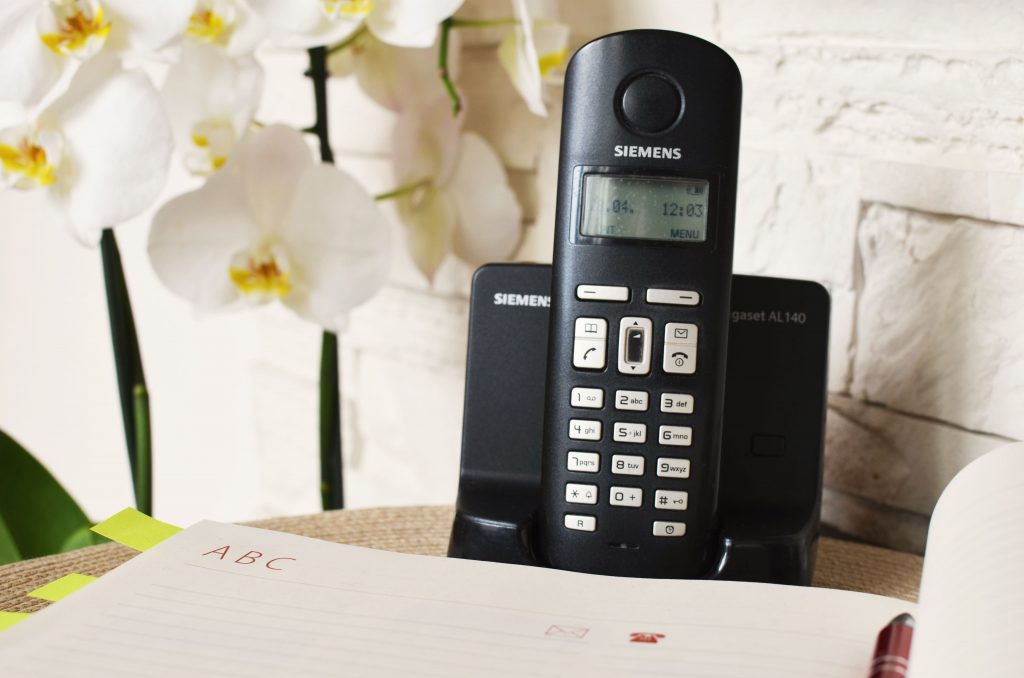 With increasing numbers of British households abandoning their landline phone, you may be wondering if you can save money by buying fibre broadband without a phone line.
In most cases, you can save a bit of money by ditching your phone line. However, you still may have to pay for line rental, since most broadband services still rely on your phone line to provide connectivity.
With BT and EE, you can choose to buy broadband without a phone service, to save some money.
With most other Openreach providers, such as NOW Broadband, line rental is included in the monthly cost, and you cannot choose to remove your home phone service.
Virgin Media and Hyperoptic can deliver their broadband service without a phone line, if you'd like to lower your monthly cost.
How do I choose a fibre broadband package?
When choosing a fibre broadband package, there are a few things to think about:
What download and upload speeds you can get in your area. This will give you a good starting point, in terms of the broadband providers and broadband packages you can choose from, since full fibre broadband is not available everywhere.
What the monthly cost and setup costs are of each different provider. Fibre broadband can be very expensive, depending on the download speed, as well as any extras included in the plan (such as TV deals or phone minutes).
What the contract length is. Do you mind locking in for 24 months, or would you prefer a short-term 12 month contract? You can also pay as you go with some fibre providers, such as NOW Broadband, but many ultrafast providers, such as Virgin Media, don't offer this option to new customers. Typically, the longer the contract, the lower the setup costs will be – and the monthly cost will normally be lower as well.
What download and upload speeds you actually need. If you don't need fibre broadband with gigabit speeds, there's not much point in paying £60 a month for it. You can use our handy calculator to see how much bandwidth your household really requires.
What happens when you buy a fibre broadband package?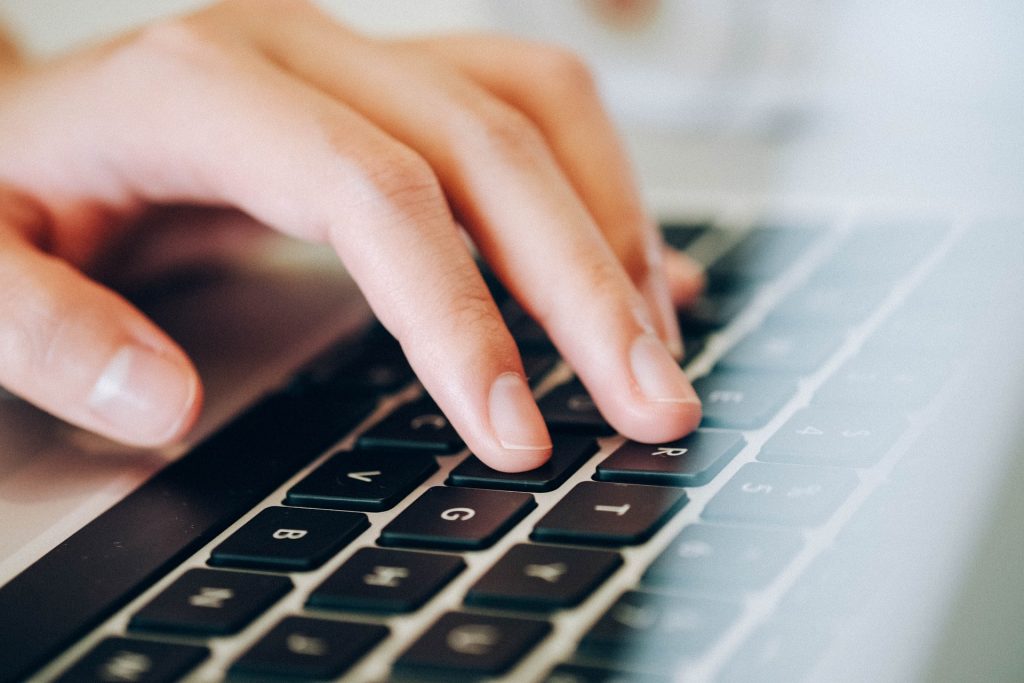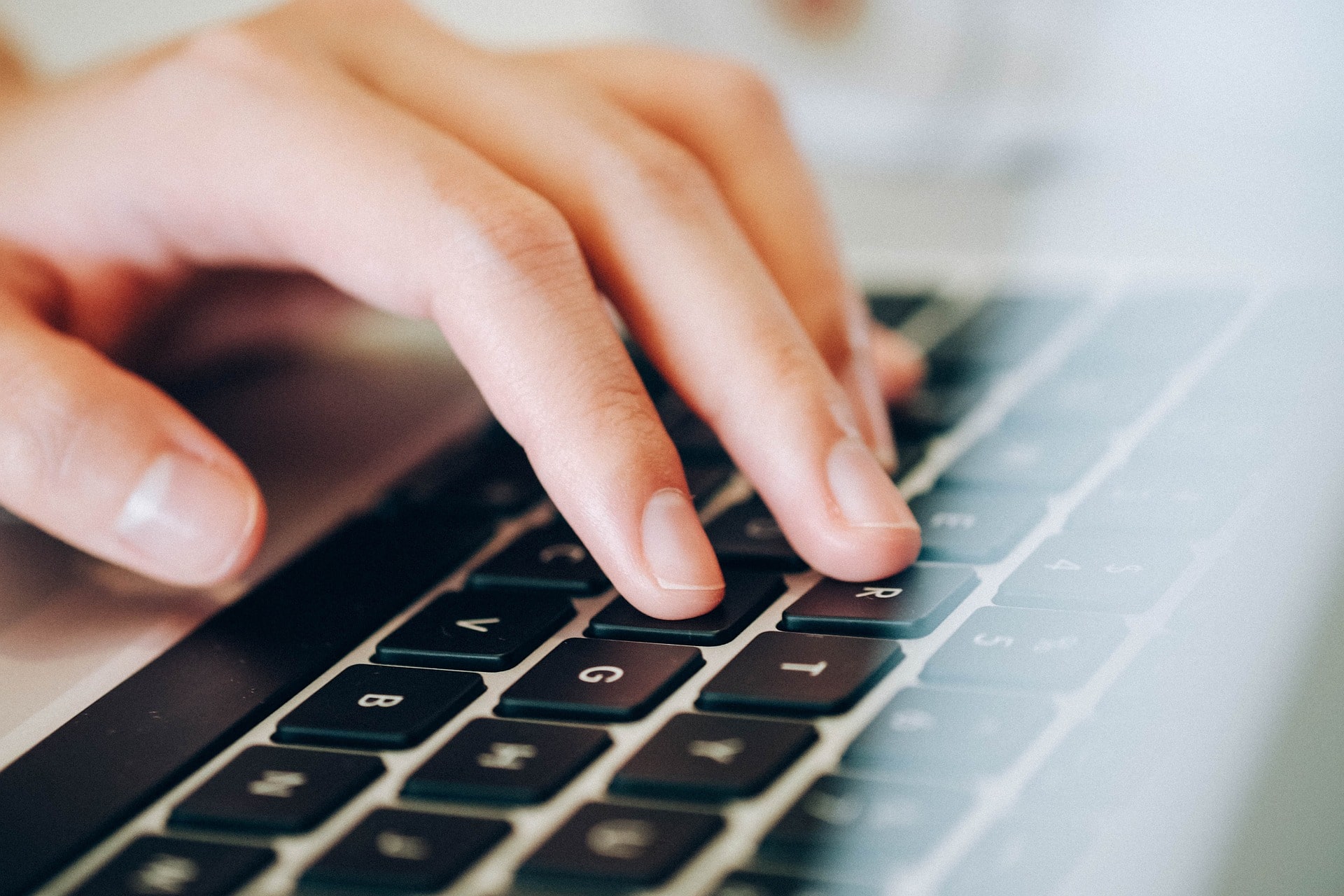 When you buy a fibre broadband deal online, the following will typically occur:
If switching to an Openreach provider (such as BT, NOW Broadband, Shell, TalkTalk, John Lewis, Vodafone, and many others), from another Openreach provider, then the new provider will contact the old provider and tell them when to cancel the service.
If switching between an Openreach provider and Virgin/Hyperoptic, then you will need to contact your current provider and arrange to cancel the service. This does not need to occur before the new connection is installed.
Your new provider will ship you a new Wi-Fi router, capable of handling fast average speeds. You'll also get any other benefits that the provider offers new customers, such as a reward card, or Wi-Fi booster modules.
An engineer may need to come out to your address, especially if switching to Virgin Media or Hyperoptic.
You can set up your Wi-Fi router, and get online, once the fibre broadband connection has been activated.
To learn more about the process of changing internet service provider, read our guide on how the switching process works.
Fibre broadband for online gaming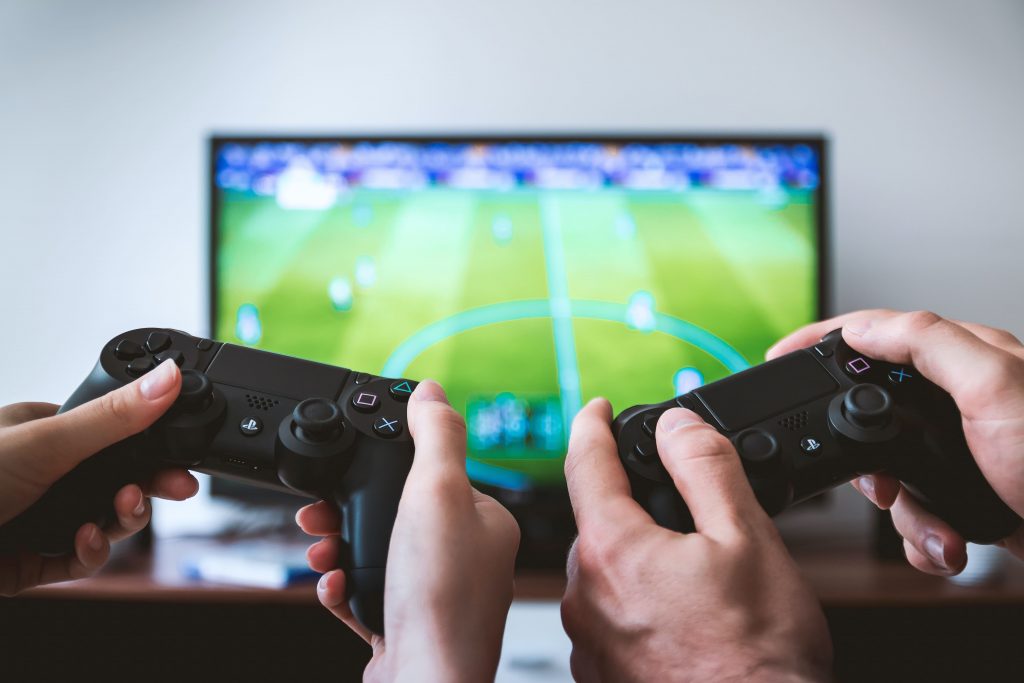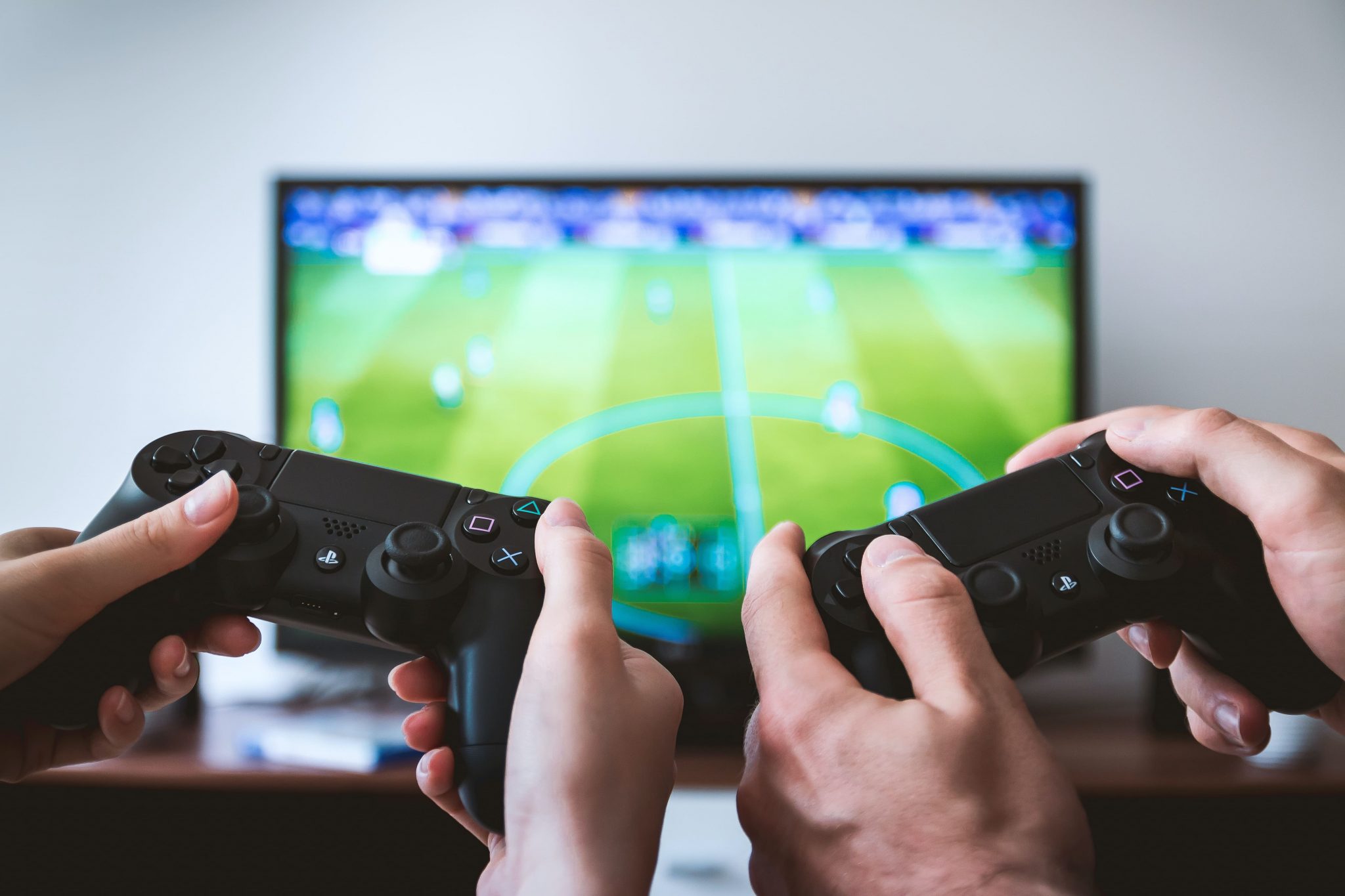 When playing games online, the most important thing is your latency or ping – which measures the time it takes to send and receive a response from your game server. Your broadband speed isn't the most important thing to play games online without lag.
However, having a fast fibre broadband package can certainly be quite valuable for gamers:
It ensures that your broadband connection won't slow down, and your latency won't increase, when others use the internet at home.
It allows you to download games and game updates faster.
Hyperoptic is a great choice for gamers, if you can get it where you live. They offer broadband only deals with symmetrical speeds, meaning you download and upload at the same speed. This can be helpful when live streaming on Twitch, or when uploading gaming clips to YouTube.
Conclusion
This is the end of our fibre optic broadband buyer's guide.
Remember, fibre broadband in the UK can be very expensive. It's important to assess how much bandwidth you really need for your household before buying. This way, you'll get a deal that won't break the bank, and still enough speed for your needs.
If you have any questions as you compare fibre broadband deals, feel free to leave a comment below.
About the author