Looking for fast fibre broadband? You've come to the right place!
In this guide, we'll review the 7 best fibre broadband deals you can buy in 2021.
We'll also discuss what you need to know when buying a new internet plan.
Contents
Top 3 Plans
Before we dive in, here's a summary of the top 3 fibre broadband deals on the market in 2021.
Best Fibre Broadband Deals 2021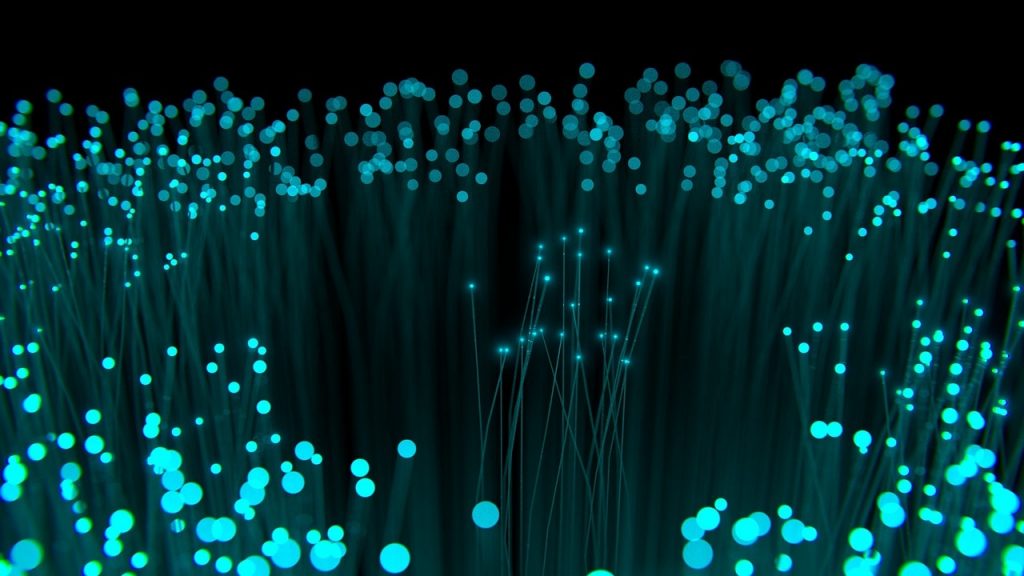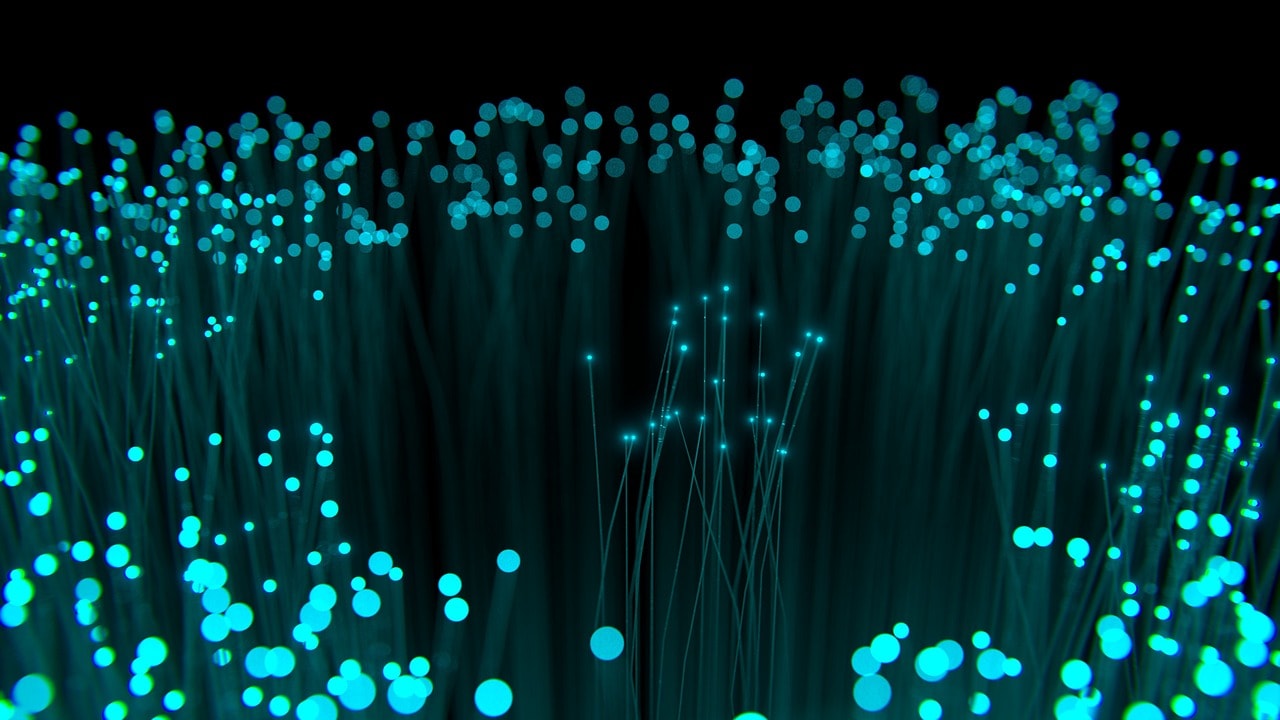 This is basically the fastest broadband commonly available to consumers in the UK. Since Virgin Media has its own separate fibre network, they're able to offer faster speeds than what you can get on Openreach.
Be aware though, it might be a bit of a hassle to switch if you're currently with a company other than Virgin. It's by no means the end of the world though – you'll just need to contact your old provider to cancel the connection rather than having Virgin do it for you.
There's a £35 setup fee, but the contract is only 12 months, which is pretty good. You can choose a more expensive month-to-month plan if you want to avoid entering a long-term contract. It's also possible to save a few pounds by going for "only" 108Mbps or 213Mbps (rather than 362Mbps) with Virgin's slightly cheaper M100/M200 plans.
Apart from blazing-fast fibre, you also get unlimited calls to UK landlines and Virgin mobiles on weekends. They also chuck in their Hub 3 router free of charge – you'll need it to take advantage of the speeds on offer from Virgin Fibre.
Looking for plain old Openreach fibre at a reasonable price?
BT's broadband plans essentially come in three different tiers:
Superfast Fibre Essential: 36Mbps average download speed.
Superfast Fibre: 50Mbps average download speed.
Superfast Fibre 2: 67Mbps average download speed.
You obviously pay more for higher speeds. However, the activation fee falls the more you pay per month.
BT often includes a bonus gift (like a BT reward card, which you can use at most places that accept Mastercard). If the deal isn't a cash-back card at the time you buy, you should still be able to sell it and get your activation charge back (and then some).
Essentially, these are great all-round broadband plans. If you don't need insane speeds (like what Hyperoptic offer) then the freebies BT throw in make these deals excellent value for money.
Hyperoptic are a newer provider, specialising in extremely fast fibre-to-the-premises broadband. Basically, the fastest-possible cable is used all the way to your house, delivering some of the best fibre speeds available to consumers in the UK.
They offer a fairly tame 50Mbps option, a slightly faster 150Mbps plan, a really quick 500Mbps bundle, and an incredibly fast 1000Mbps deal. These last two are a little expensive, as you might expect.
However, the issue with Hyperoptic is that their coverage isn't incredibly expansive, at the moment at least. You can check what's available at your postcode on their homepage.
If you are covered though, their deals are definitely worth checking out. You get a free router, 24/7 phone support, and the contract is only 12 months long. Plus, their speeds are symmetric – meaning your download speed will be (roughly) matched by your upload speed.
This plan is similar to what BT are offering right now. The speeds are similar, and Plusnet are also an Openreach provider.
The difference between the two is this: Plusnet has better contract flexibility. You can choose between 18 and 12-month deals – the former is cheaper, but both options are pretty good considering the speeds on offer.
Also, Plusnet's customer service is second to none. They really make an effort to ensure that you get a consistent connection.
The only thing we can really say about this deal is it's not super-duper fast. Although it's technically fibre, it's nowhere near as quick as a non-Openreach provider like Hyperoptic would be.
Plusnet are renowned for their customer service. However, EE are the best UK ISP in terms of customer satisfaction, according to Ofcom.
In return for this level of service, EE will charge you a little more. Despite this, they're definitely worth the investment if you're looking for a super-fast (and super-consistent) fibre connection.
Another thing we like about EE is they'll tell you on their website exactly how fast your connection should be, based on your postcode, ahead of time. This means you know exactly what you're going to get in terms of a guaranteed minimum speed.
What's more, their fastest "Fibre Plus" plan has no setup fee, which is a nice bonus. However, you have to enter into an 18-month contract.
We've included John Lewis on this list because they actually provide a very reasonably-priced fibre broadband deal.
Basically, it's the same speed as all the other Openreach providers we've looked at on this list. However, it's definitely one of the cheapest, and the contract length is nice – at only 12 months.
The thing to watch out for with this plan is the end of the contract. When your deal expires, the price rises quite considerably. You'll want to watch out for that.
However, if you're looking for a 12-month deal with fast speeds, this is a great pick.
The Post Office is basically a blend of John Lewis and EE when it comes to broadband.
Like John Lewis, the prices are good, and the contract is nice and short, at 12 months.
However, like EE, there are no upfront fees, and you can find out exactly what speeds you'll get ahead of time.
So what's not to like?
The price jumps quite considerably once the contract expires. Also, the Post Office's support could be better. The speeds themselves are great, though.
Fibre Broadband Buyer's Guide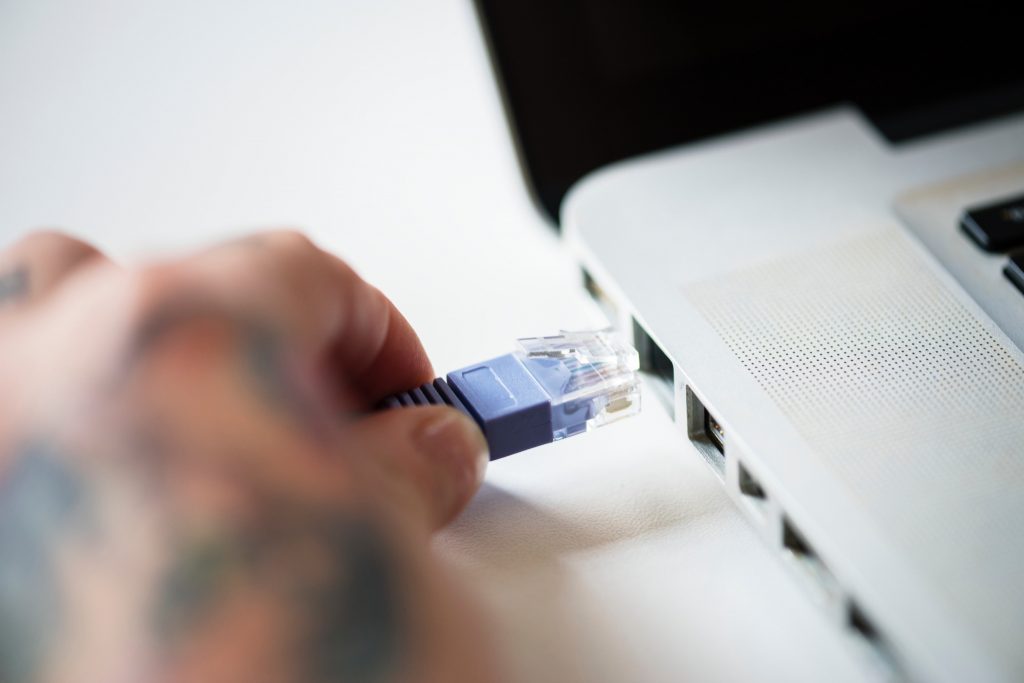 Now we'll discuss some key things to consider when buying fibre broadband.
What is fibre broadband?
Basically every UK internet service provider (ISP) calls their deals "fibre" broadband at the minute. But what does it actually mean?
The technical definition of fibre is related to the cables that transfer data to or from your home.
Essentially, fibre means that the supplier is using fibre-optic cable. This stuff transmits data using pulses of light, rather than electrical signals. Meaning, it's much faster than basically anything else.
You can basically think of fibre as a synonym for fast. In this guide, we've only looked at super fast plans with a download speed of greater than 50 megabits per second (Mbps).
How fast is fibre broadband?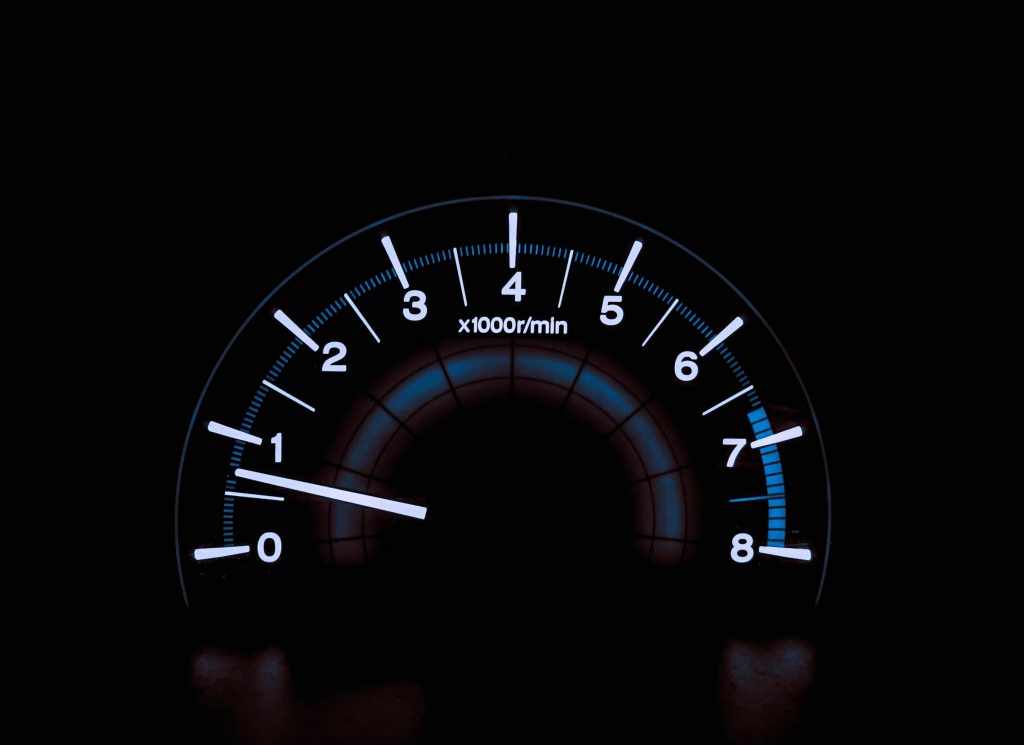 It depends on the provider.
Like we said above, nearly everyone calls their plans "fibre" these days, even if they're not especially fast. This is because the UK has fibre internet infrastructure in most of the country.
These days, we're actually pretty lucky. You can now get consumer-grade fibre that's actually really fast.
Hyperoptic is the fastest UK broadband provider at the moment. They use a completely separate infrastructure to the other providers. However, they're not available in many areas just yet.
Virgin Media also have their own internet infrastructure. They offer really good speeds, but aren't as fast as Hyperoptic. However, unlike with their faster competitor, 95% of the country can get access to the Virgin network.
Essentially, fibre can be as fast as you want it – from 50Mbps all the way up to 1000Mbps (1Gbps).
What provider is best?
Hyperoptic and Virgin Media are by far the fastest.
However, they can be difficult to switch to. Since they're not on the Openreach network, you'll need to call up your old provider to make the switch happen. There may be a slight downtime while the switch occurs. If switching from an Openreach provider to another Openreach provider, you won't have this problem.
Therefore, if you're with a provider like BT, Sky, or Plusnet, and don't want the hassle of switching to Hyperoptic or Virgin, you'll need to stick with an Openreach supplier.
EE and Plusnet are the best Openreach providers in terms of customer satisfaction, according to Ofcom.
However, they won't be as fast as Virgin or Hyperoptic.
If you want the best speeds, you need to stick to one of these two brands. But if you're content with around 50-80Mbps, you're probably best to stay with an Openreach supplier.
How much speed do I need?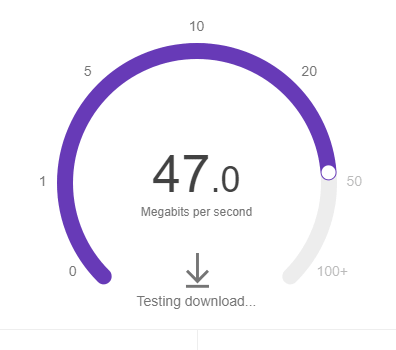 If you're not a tech whiz already, it can be hard to figure out what all these numbers mean.
Internet speed is measured in mega bits per second (Mbps). This is normally your download speed, or how fast you can download data, like Netflix or Amazon Prime.
The provider will also advertise an upload speed. This is how fast you can upload data to the internet, like a photo on Facebook. It's normal for your upload speed to be a lot slower than your download speed.
A good rule of thumb for evaluating download speeds is this:
10-20Mbps: plenty for browsing, emails, and social media for 1-2 people.
20-50Mbps: gives more room for concurrent HD streaming and gaming for 2-3 people.
50-100Mbps: ensures you won't ever experience slow downs if gaming/streaming/using social media for 3-4 people.
100Mbps+: allows for much faster bulk downloads, streaming yourself playing games, and basically anything else for 4+ people.
Of course, this is just a guide. To find out exactly what speed you need, have a look at this bandwidth calculator.
Why is more speed better?
You download or upload stuff faster.
But it's not quite that simple. Why is more speed better the more people you have?
Essentially, your internet connection is like a tunnel. The more speed you have, the wider the tunnel is, and the more cars (or in this case, data) can travel down it at any given time. This is why internet speed is often called bandwidth – it's literally the width of the communication band.
If you're trying to push too much data through at once, you'll get a bottleneck, and everything will slow down. This is why you need more speed the more people you have using the internet at once.
The best fibre broadband plans will allow you to download (or upload) anything at anytime, with absolutely no delay. However, these sorts of speeds don't come cheap.
How consistent will my speeds be?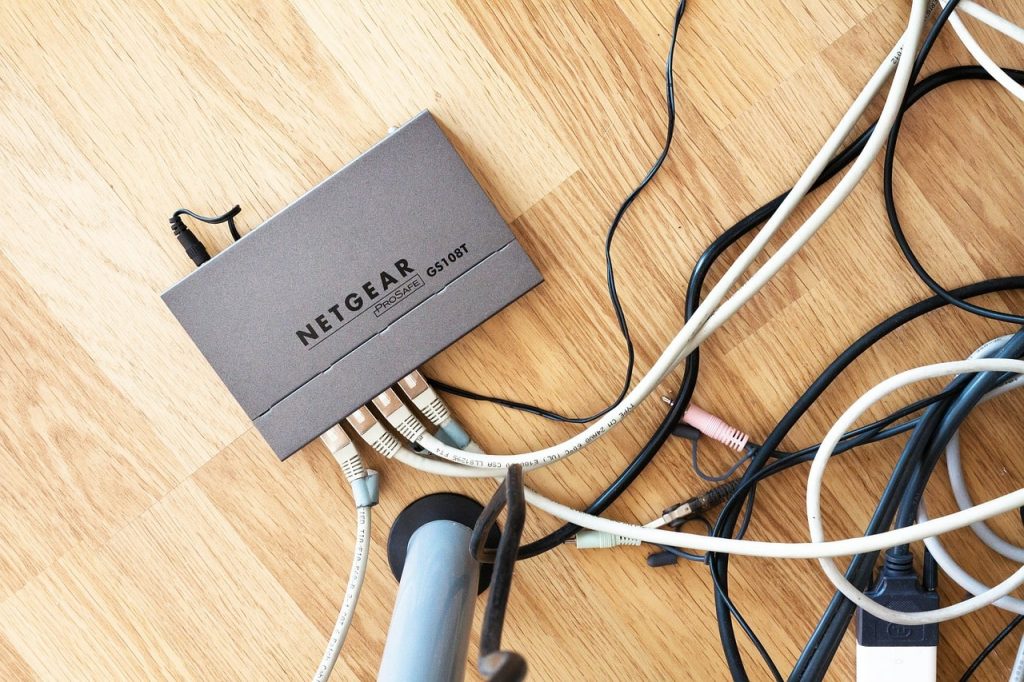 As we just discussed, if you have too many people using the internet at once, or you're trying to transfer too much data at a given moment, your speeds will be quite inconsistent.
However, you may also experience inconsistencies due to high internet usage in your neighbourhood during peak periods. This will vary based on your area, and your supplier.
It's a good idea to check reviews of a given ISP prior to buying. Try to find out what people in your area think of their evening speeds. This way, you should have at least some idea of how consistent a provider is before buying.
What happens if my speeds are too slow?
Fortunately, if you don't get the speeds that were advertised, you have a few options.
The first thing you can do is complain to the ISP. Some providers will be more helpful than others, but they're typically pretty keen to help out.
Failing this, you can complain to the regulator. Ofcom have a few different Alternative Dispute Resolution (ADR) schemes in practice at the moment. They're basically an arbitrator – you can complain to them, and if the ADR decides in your favour, they will force the ISP to improve, or let you out of the contract.
What do I need to do to switch to fibre?
In most cases, basically nothing.
As long as your area has the right infrastructure, you should be good to go. Your new provider will send out a wireless router, activate your connection, and you'll be live.
However, if changing to a super-fast provider like Hyperoptic or Virgin Media, they may need to send an engineer to your house to install some stuff.
This service should be included as a part of the set up cost. All you need to do is make sure you're home at the time that the engineer has arranged to come over.
Don't worry too much though – whatever the provider has to do, they'll tell you about as you go to complete your order.
Conclusion
Remember, not all fibre is created equal. These days, fibre is essentially a synonym for "above average speed".
For those looking for properly quick internet, Virgin Media and Hyperoptic (if it's available) are your best bets. Otherwise you'll be looking at an Openreach package with a download speed of around 66Mbps.
Still not sure what to choose? Drop us a comment below!
About the author