Looking for a broadband and TV bundle?
In this article, we've reviewed the 5 best broadband and TV deals in the UK in 2023.
We've also explained what you need to know when choosing a broadband and TV package, to avoid spending too much on extra bandwidth, or TV channels you don't need.
Let's get started.
BEST OVERALL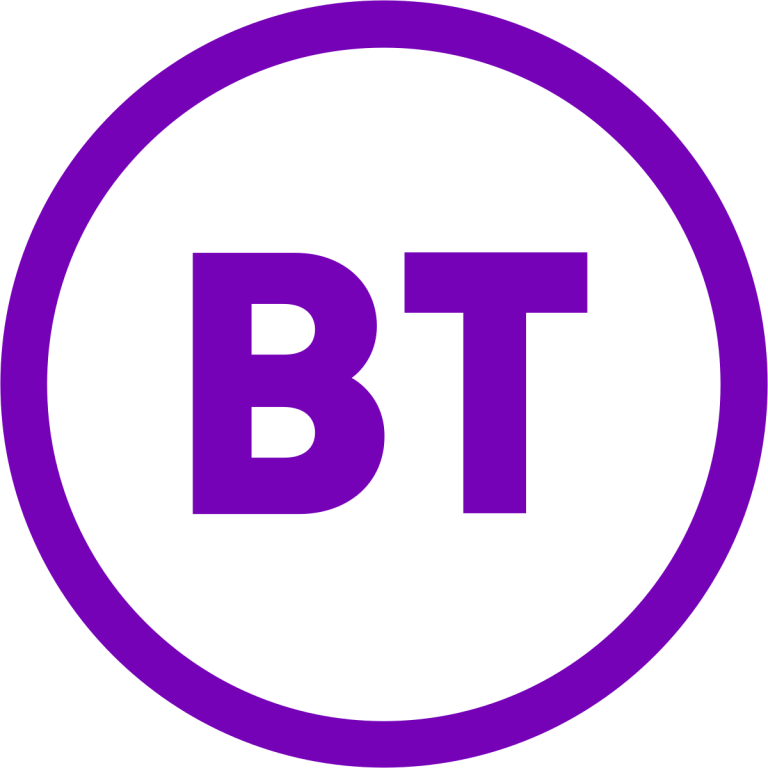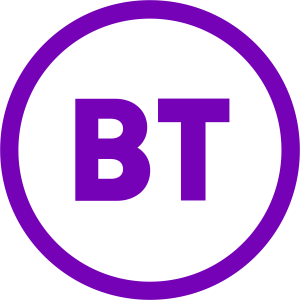 BEST RANGE OF CHANNELS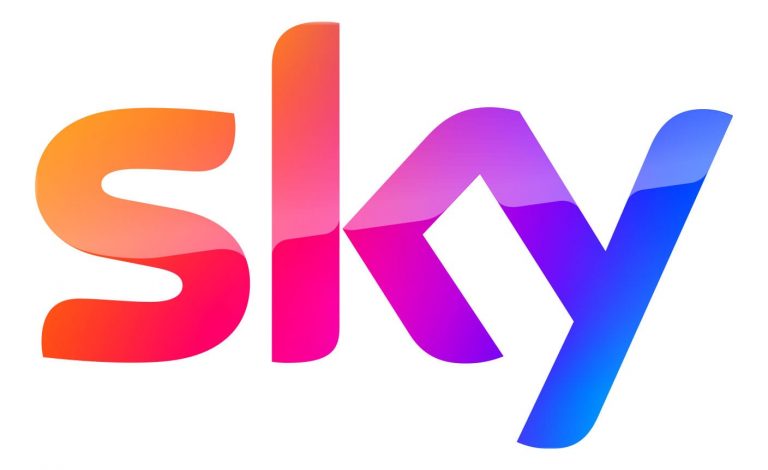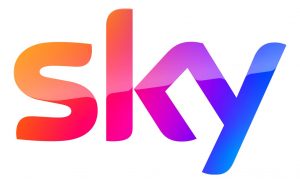 BEST VALUE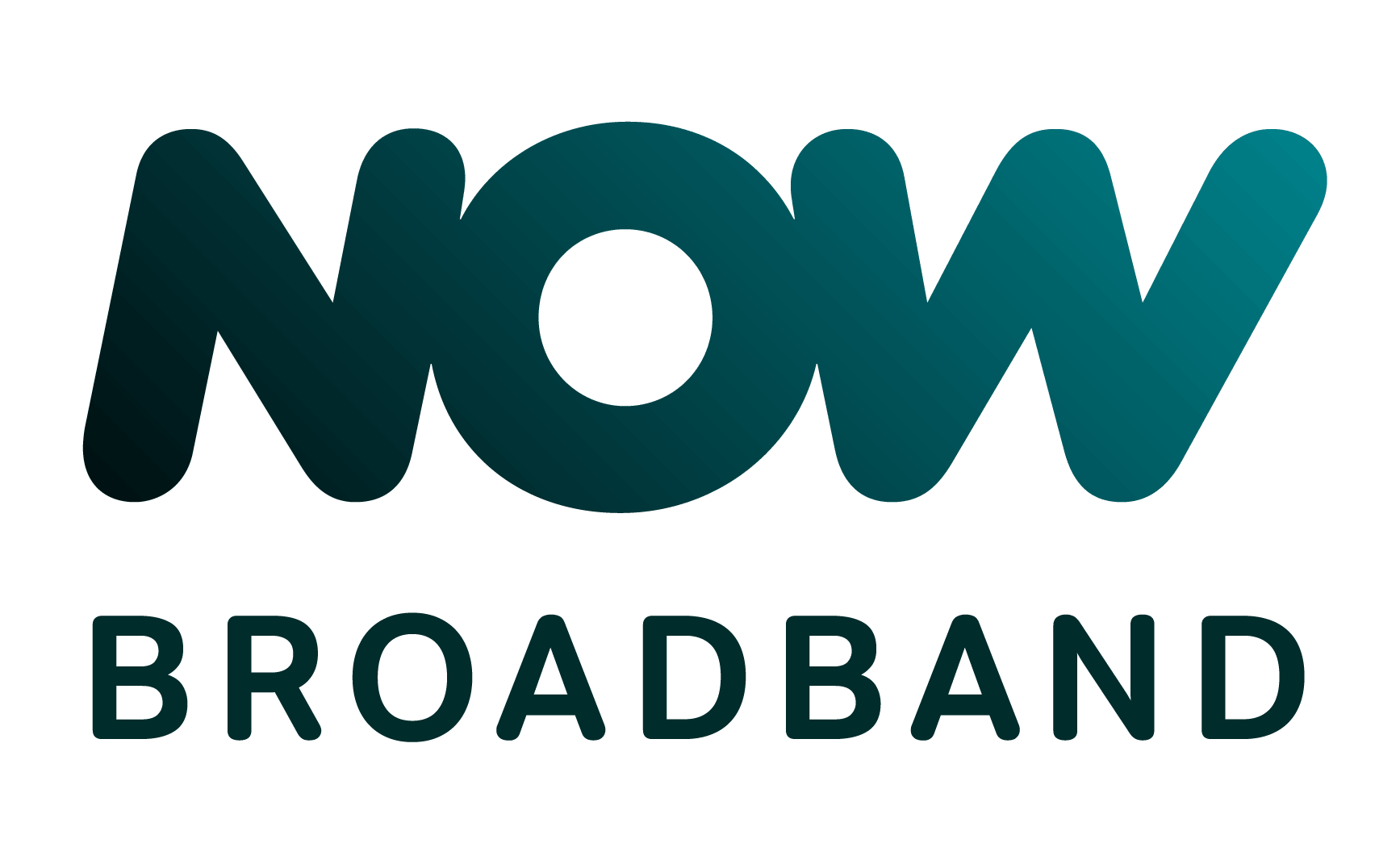 NOW TV
Broadband + TV Pass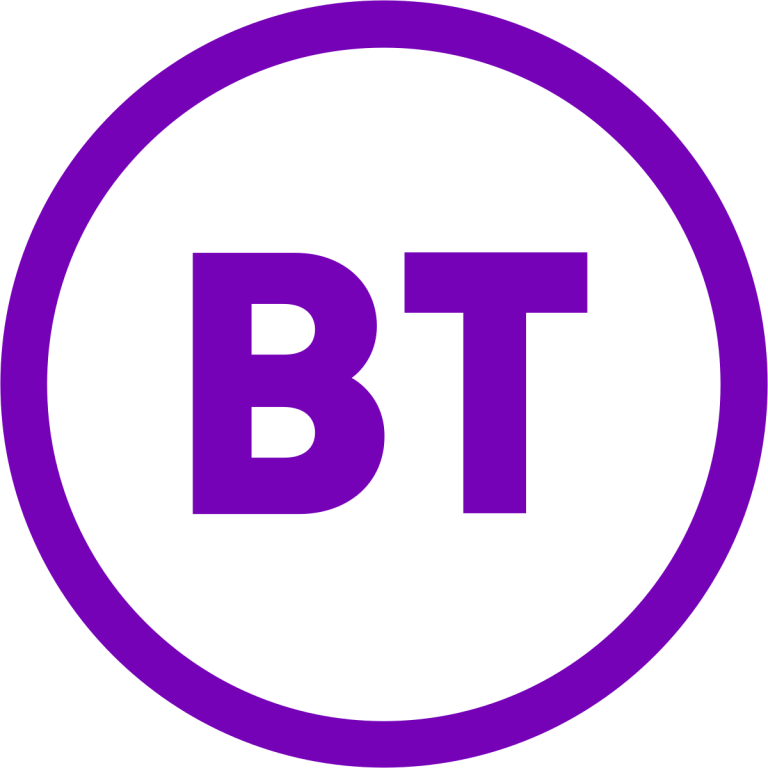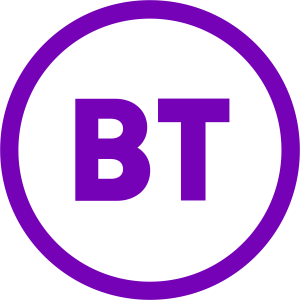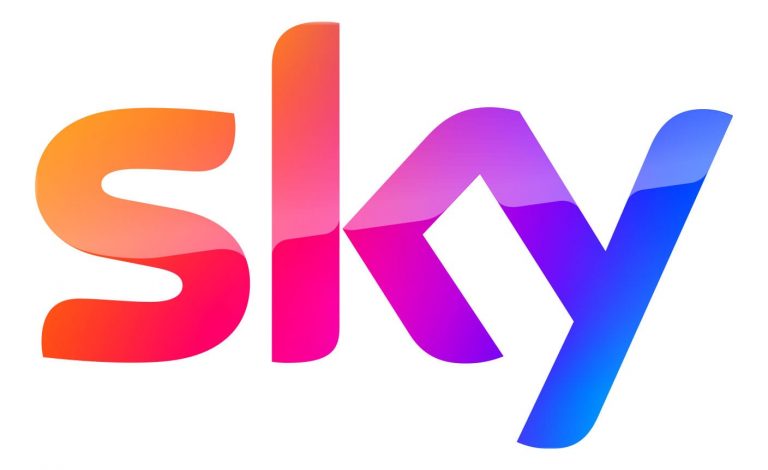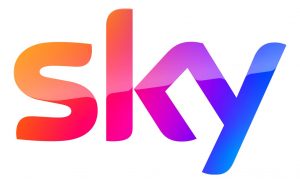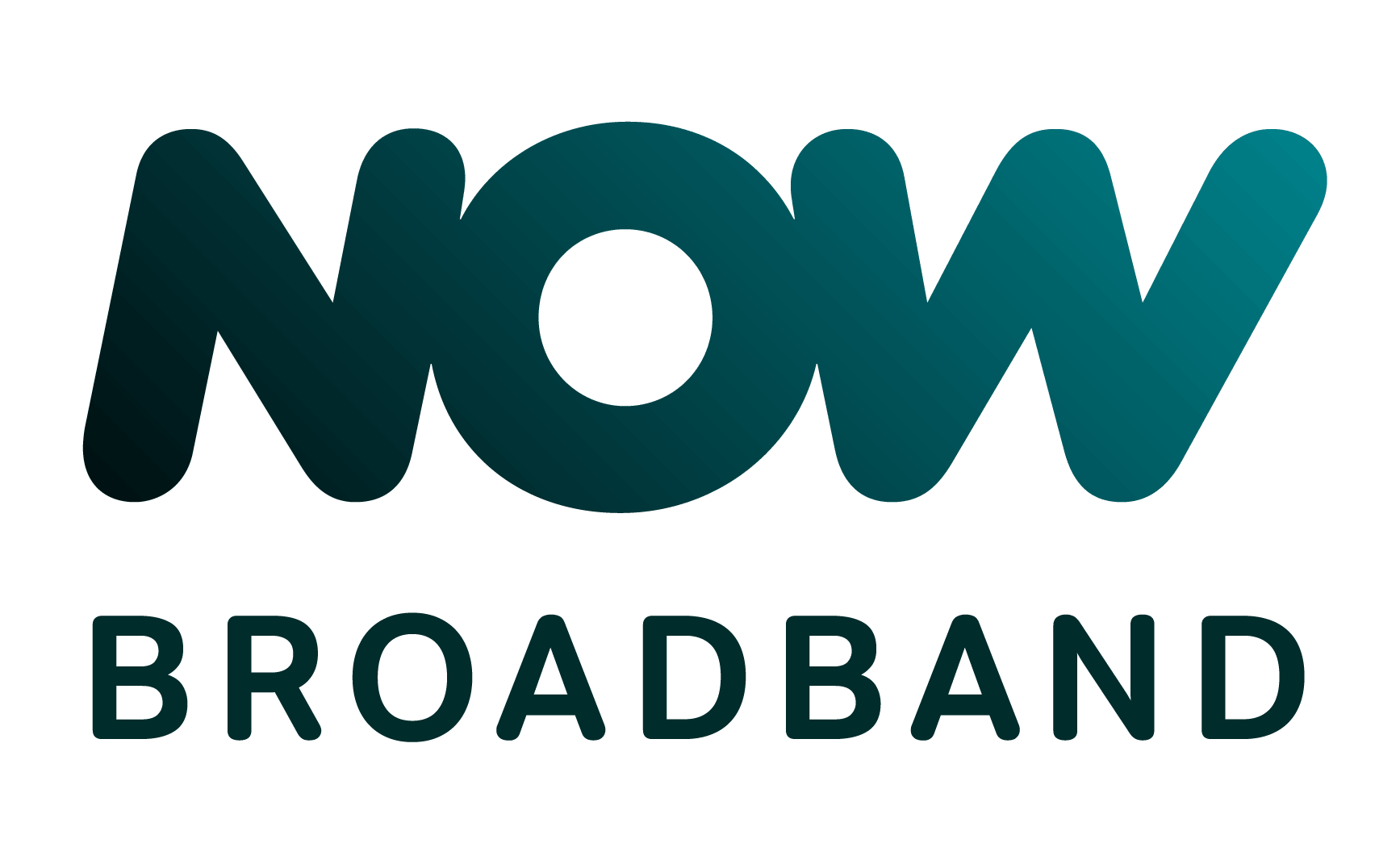 NOW TV
Broadband + TV Pass
Best broadband and TV deals
Let's begin our reviews.
Below, we've looked at 5 of the best broadband and TV deals you can buy right now.
We like BT's broadband and TV deals due to their flexibility, and the simplicity that they offer.
Once you choose a broadband speed, you can add on a few different sport and entertainment packs, as well as other premium TV offerings, such as Netflix.
With the TV packages that BT has, it's easy to get the channels you want, without overspending. For example, the basic sports package has TNT Sports (formerly BT Sport), giving you access to the Champions League, snooker, UFC, and certain Premier League matches for a reasonable monthly cost. But if you want to watch more Premier League matches, as well as F1, you have the choice to get the more expensive sports pack, which has Sky Sports channels.
BT TV is delivered through your broadband connection, meaning it's easy to get up and running, but you will need to ensure you have enough bandwidth for all of the streaming you'll be doing. In addition to the main TV box you get sent, it's easy to add extra mini TV boxes for each TV in your house during the checkout process, for a reasonable monthly fee.
On the broadband side of things, BT isn't the cheapest provider, but this is offset by the fact that they include a reward card for new customers, which normally offsets a month or two of your bill. And while there is an upfront cost, it's not normally as big as what other providers charge on their broadband and TV offers.
The other good thing about BT is their customer service. They generally perform well in Ofcom customer satisfaction surveys, because they have a UK-based contact centre.
Plus, they offer a minimum speed guarantee on their broadband deals, which not all providers give you. This makes it easier for you to get help if your speeds aren't up to scratch.
Pros
Can get the TV channels you want without spending too much.
Comes with a minimum speed guarantee.
Good customer service.
Low upfront fees.
Cons
Broadband monthly costs aren't the lowest.
Overall value rating
⭐⭐⭐⭐⭐
If you want fast broadband with the best possible range of TV channels, it's hard to go past Sky.
There are three ways to access Sky TV:
Sky Stream: similar to how BT TV works, your cable TV channels are delivered through your fibre broadband connection, with a Sky Stream TV box.
Sky Q: a much more advanced TV Box, capable of pausing, recording, and rewinding live TV. You will need a satellite dish installed to use Sky Q. Although this is a hassle, it means that you don't have to sacrifice broadband bandwidth to watch cable TV.
Sky Glass: a 4K smart TV, sold by Sky, with inbuilt Sky TV streaming apps, as well as Netflix, Amazon Prime, and NOW TV (with an extra subscription). No satellite dish required – Sky Glass uses your broadband connection.
Any of these TV streaming solutions can be paired with Sky Broadband. If you buy Sky Glass, Sky will often throw in fibre broadband for free, for a certain amount of time.
As you might expect, you can easily get access to Sky Sports, Sky Cinema, NOW TV, and Sky Entertainment, as well as a huge range of other channels, no matter which Sky TV service you choose.
TNT Sports is also available to add-on, as well as Sky Kids, and documentary channels. You can choose to bundle Netflix as well, and there are UHD and Dolby Atmos add-ons available too, if your TV is good enough to take advantage of these perks.
Sky Broadband is not cheap, but if you want to watch a large range of different TV channels, they're a good choice. They also offer full fibre ultrafast broadband, although their tariffs aren't any faster than those available from BT.
Pros
Massive range of channels.
Can choose how you want to stream TV – over broadband or satellite.
Sky Q box is a great bit of kit.
Cons
High monthly costs, especially if you add a lot of channels.
NOW Broadband and TV is a lot more simple than the bundles that most other providers offer.
For starters, NOW doesn't have ultrafast broadband – their fastest tariff, Super Fibre, offers a 63 Mbps average download speed.
The advantage of NOW Broadband is it's great value for money. The monthly costs are some of the lowest on the market, and the upfront cost is very small – normally less than ten pounds.
Plus, you don't have to commit for 24 months to get a broadband and TV deal – their fibre broadband tariffs have a 12 month default contract, and you can also choose to join on a month-to-month basis if you'd prefer.
Once you've chosen a broadband plan, you can add on any of their three different TV packages – Entertainment, Cinema, and Sports.
Each of these bundles comes with a range of Sky channels. Other networks like TNT Sports aren't available, but the range of available programmes is still huge. With the Entertainment bundle for example, you can watch HBO Box sets, as well as Sky Originals, and a huge range of other channels.
There is no TV box included – you'll stream the shows you want to watch through the NOW TV app. But on the plus side, you don't have to commit for a really long time when you join NOW TV. It's just a 6-month commitment to begin using one of these TV bundles, and you can even buy a day pass for the Sports bundle, allowing you to watch specific football or cricket matches, or Formula 1 races.
Pros
Low monthly cost.
Low setup fee.
Very flexible.
No long-term commitment needed.
Cons
No TV box included.
Limited mostly to Sky TV channels.
Virgin Media isn't available at as many addresses as BT, Sky, or NOW Broadband. However, it's definitely worth checking their website and putting in your postcode to see if you can get Virgin Media, especially if you want ultrafast fibre broadband.
The best thing about Virgin Media is their download speeds. They offer faster fibre broadband than BT, with average download speeds of up to 1,130 Mbps – although their upload speeds are a bit slower.
Just note that once you put your postcode in, buying Virgin Media fibre broadband and TV can be a bit confusing.
You won't see all of the broadband deals displayed initially – it might be that the offers on view are slower or faster than what you want. Don't worry though, you will be able to adjust this further into the checkout process, if you choose to customise your bundle.
The other confusing thing about Virgin Media is the names of their TV bundles – they're not very intuitive. While BT has a single premium sport plan called "Big Sport", with Virgin Media, sport channels aren't in their own separate bundle – you'll need to buy the "Bigger bundle + Sports" plan, which also includes entertainment channels, if you want to watch Sky Sports and TNT Sports.
Also, be sure to avoid any "Volt" broadband plans from Virgin Media, unless you also want to buy an O2 data SIM.
What's good about Virgin Media is they have almost every TV channel you could ever want to watch, including Sky Cinema, Sky Sports, Sky Atlantic, Disney+, Netflix, and NOW TV. The issue is, Virgin Media broadband and TV is quite expensive, in terms of the per month cost, although they often waive the setup fee.
Virgin Media is best if you want a heap of TV channels, or just need the fastest possible average download speed. They're not a good choice if you're on a tight budget, although their 4K TV box is a good bit of kit – it's quite a lot more modern than what some other broadband providers offer.
Pros
Huge range of TV channels available.
Comes with a quality 4K-enabled TV box.
Fast download speeds.
No setup fees.
Cons
Expensive.
TV plans can be a bit confusing.
Vodafone doesn't actually offer cable TV. Instead, you can get access to free Apple TV on some of their premium broadband plans.
If you buy Vodafone broadband and choose the Xtra add-on, you'll get a free Apple TV device, which is a TV box that allows you to use different streaming apps, and easily cast content to your TV.
Plus, you'll also get a free 24 month subscription to Apple TV+, which is Apple's version of Netflix. This gives you access to a range of shows that Apple has produced and licensed, such as Ted Lasso, and Top Boy.
There is a lot to like about Vodafone's internet offers. They offer full fibre broadband service, giving you access to download speeds of up to 900 Mbps if you have fibre-to-the-premises available where you live. The default contract is 24 months, which is long, but there are no upfront costs.
If you don't really need cable channels, Vodafone broadband and TV is a lot cheaper than buying a full bundle from a provider like BT or Sky.
The big downside to Vodafone is the lack of TV channels you have access to. You won't be able to watch Sky Sports or TNT Sports, unless you buy a separate subscription and set this up with your Apple TV device.
Pros
Includes free Apple TV and Apple TV+ subscription.
No upfront fees.
Much cheaper than cable TV.
Cons
Lack of cable channels, like Sky.
What you need to know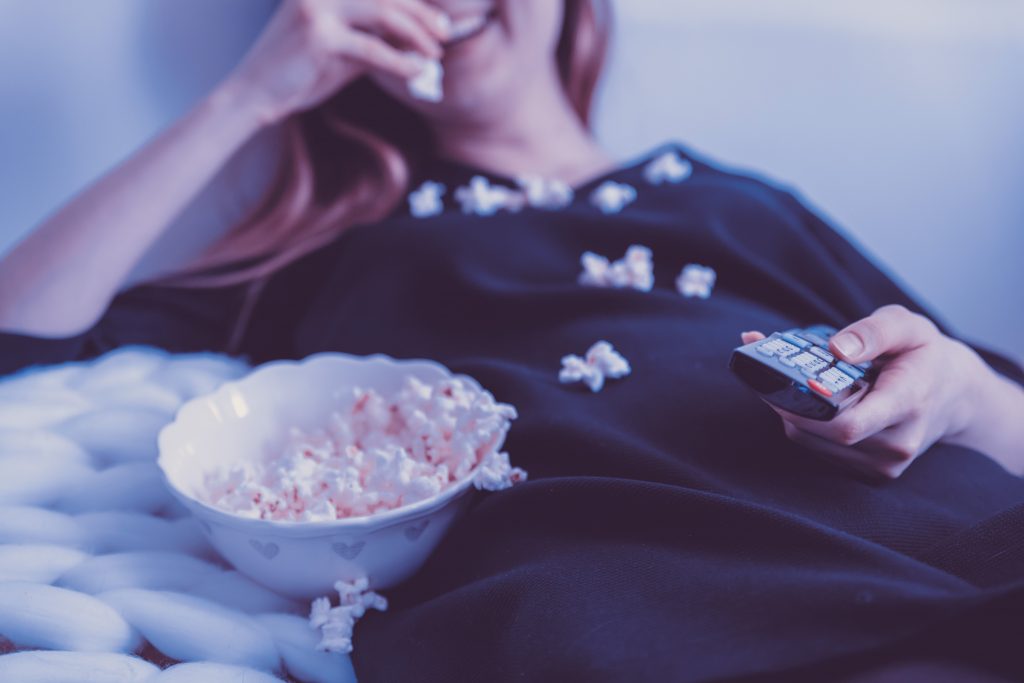 In this section, we've explained some important things to consider when shopping for a broadband and TV deal.
How do broadband and TV deals work?
Most broadband and TV bundles are quite flexible.
The first thing you'll do is decide what broadband speed you want. We've explained how to do this a bit later on in the article.
Then, you decide which TV package or packages you want to include. Most providers have specific bundles of channels that you can choose to add – for example, an entertainment bundle might have HBO Max, Sky Atlantic, and other similar channels.
Sometimes, in addition to adding on a TV package, you can also add on individual channels, or smaller groups of channels as well. This might be how you get to access cartoons and kids' shows, if they're not already included.
Once you place the order, your broadband connection will be scheduled for installation, which may require an engineer visit, depending on the provider you're switching to. Your TV box will also be shipped in the mail at this stage, if you are entitled to receive one.
Once you're set up, you'll be able to watch cable TV using your TV box or streaming app. You will also likely have the option to watch content on-demand, depending on the provider you're with, and the TV package you've chosen.
How is TV service delivered?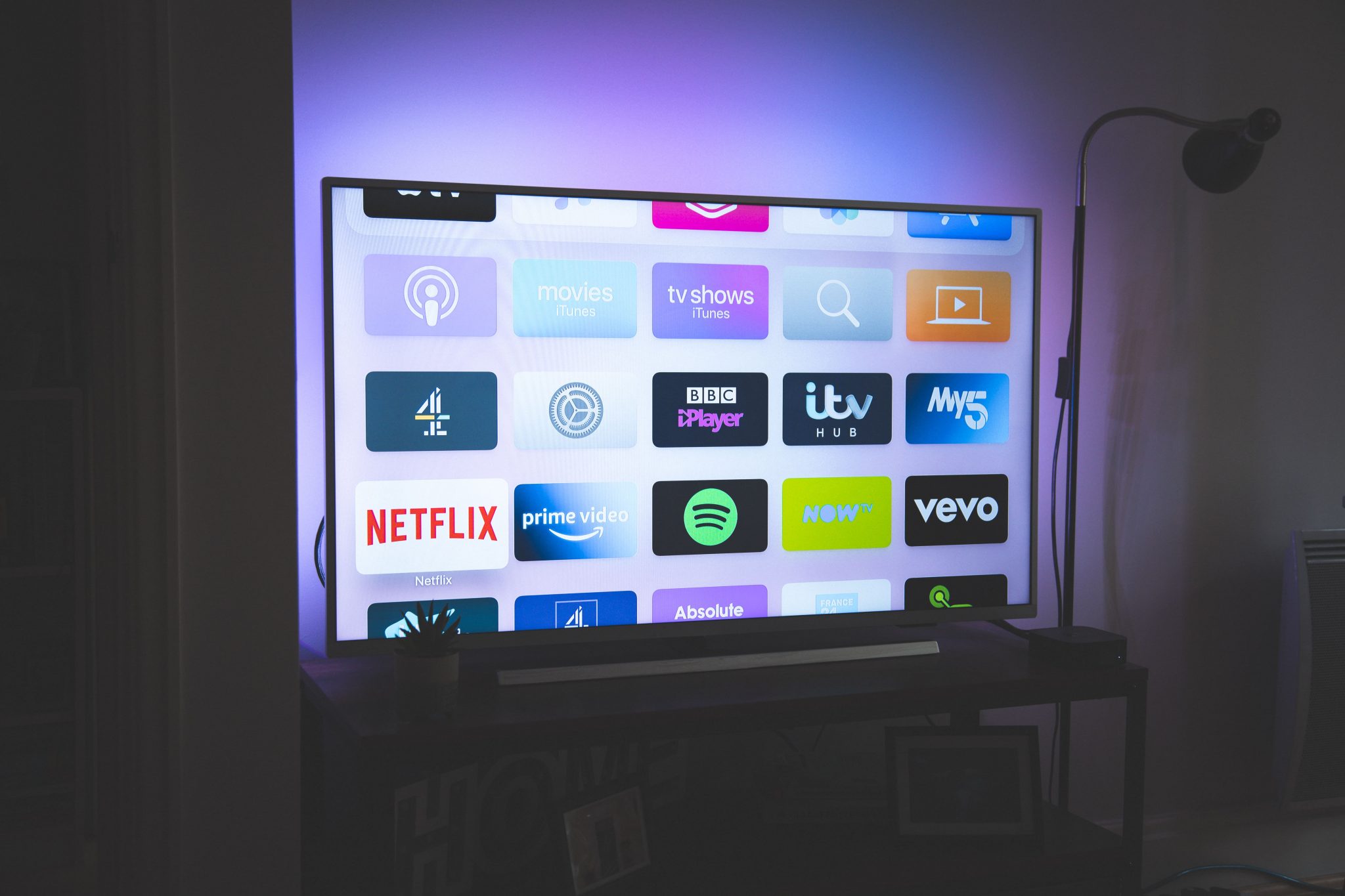 Different TV providers will have different ways of delivering your TV service.
Some providers, like Sky, might need to install a satellite dish on your house to deliver your TV signal.
Virgin Media uses a special coaxial cable technology to deliver cable TV channels.
Most providers, including BT, use your broadband connection to deliver TV – your TV box will plug into your router. This means that you'll need to ensure you have enough bandwidth for your TV usage, given the number of simultaneous streams you are likely to have up and running.
More basic TV services, like NOW TV, will be delivered using a streaming app. Meaning, TV is delivered via broadband, but without a TV box. Most premium TV offers from companies like BT and Sky will also offer an optional streaming app you can use to watch your favourite shows.
Is it really worth getting a broadband and TV bundle?
Many premium TV channels are available as a standalone service these days.
For example, you can subscribe to TNT Sports (formerly BT Sport) on a month-to-month basis through Discovery+, and watch using their streaming app. You can also subscribe to a NOW TV daily or monthly pass to watch Sky channels, including Sky Sports, over the internet.
However, bundling your broadband and TV service has a number of benefits.
It can be a lot cheaper than using streaming services over the long term, if you need constant access to certain cable TV channels. The longer you can commit to a broadband/TV bundle, the lower your monthly cost will be, in general.
Broadband and TV deals will often come with a TV box, giving you the ability to record, pause, and rewind live TV.
You can get access to a wider range of cable TV channels more easily with a TV package from a broadband provider.
Many streaming apps have more restrictions on the number of people that can stream shows at the same time, compared to most proper broadband and cable TV bundles. If you have a large family and have more than one TV in the house, you might find buying broadband and TV makes sense – although you might still have to pay for extra TV boxes to watch shows on more than one device at once.
How to watch live sport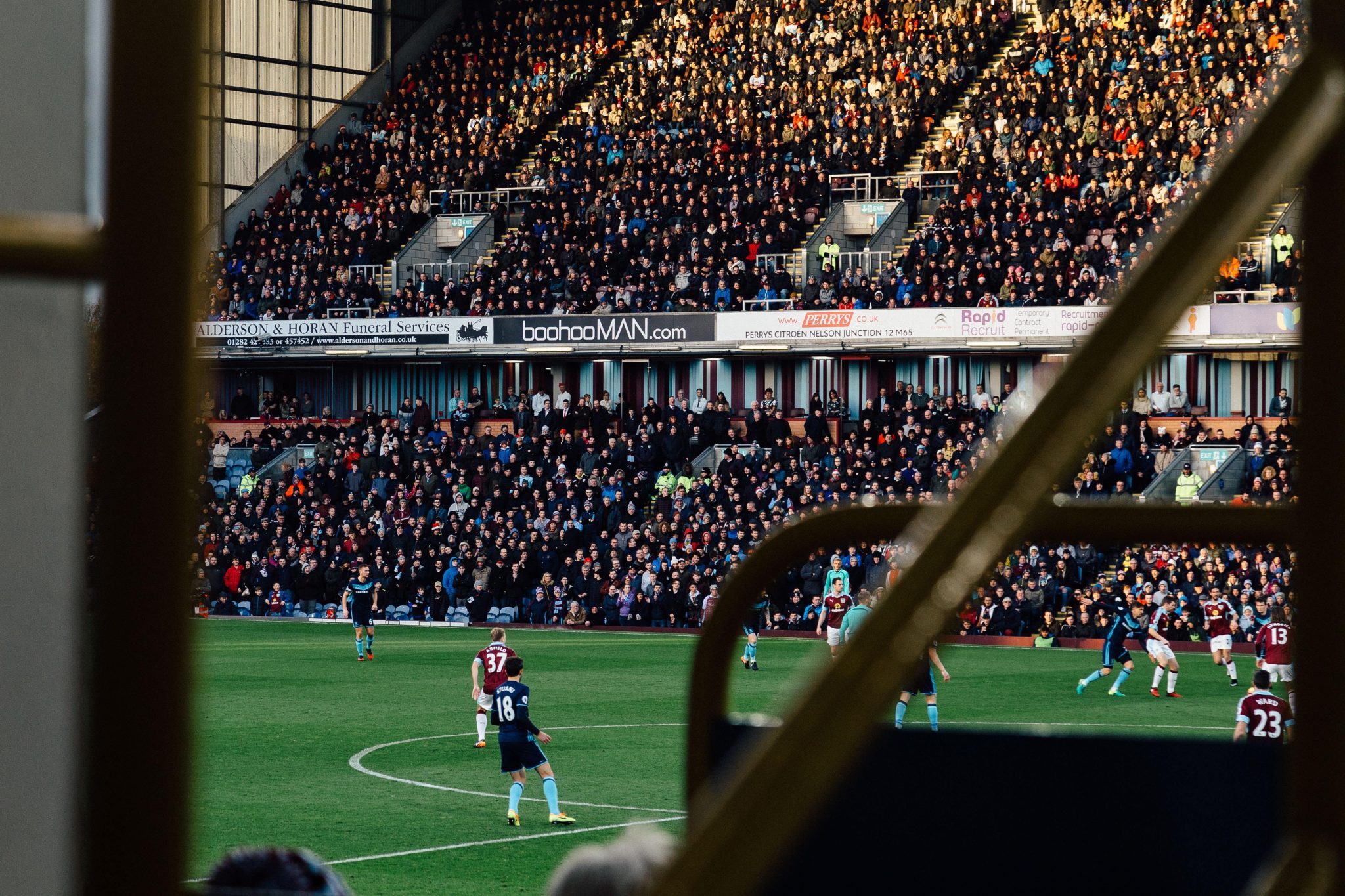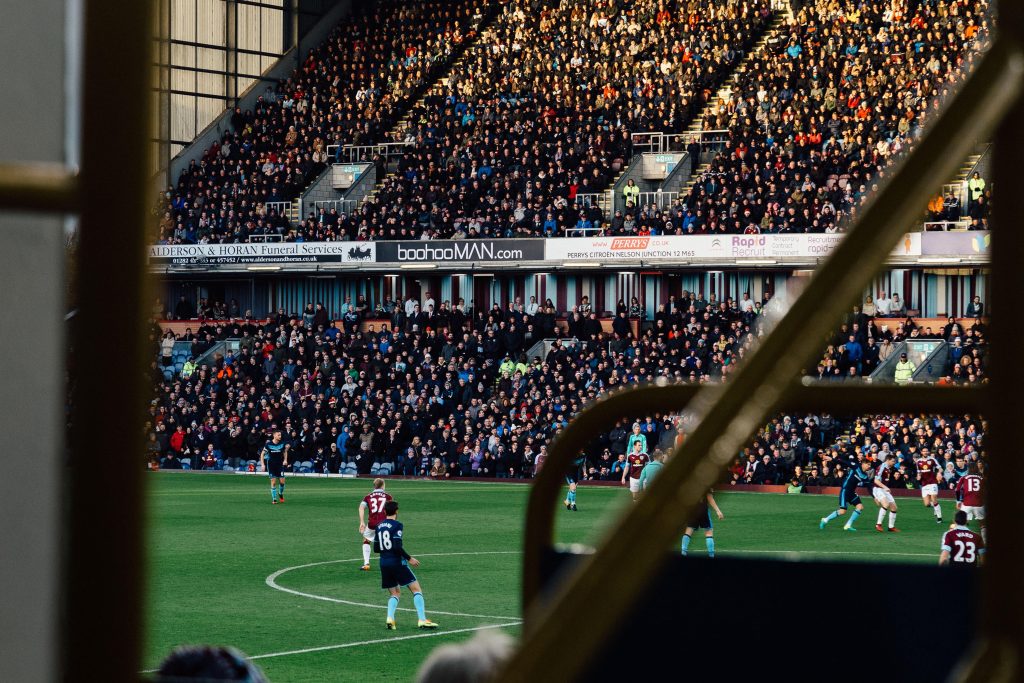 Different sports are available on different cable networks, and keeping track of this can be quite confusing.
At the moment:
TNT Sports has a number of Premier League games, the Champions League, UFC (excluding pay-per-view), snooker, rugby, MotoGP, and more.
Sky Sports has more Premier League games, international cricket, F1, golf, boxing, NFL, more rugby, darts, netball, horse racing, and other motorsports.
Eurosport still exists as a standalone channel in partnership with TNT, and has more continental sports, such as the Tour de France.
Basically, the best thing to do is write a list of all the sports you're interested in, including specific leagues, and then find out which channels you'll need to have to view these events.
It might be that you'll need to choose a few favourite sports to focus on watching live, since subscribing to both TNT and Sky Sports can be quite expensive.
What broadband speed do I need?
While you might have a good idea of what TV channels you want to watch, it might be a bit harder to work out what broadband speed you need.
Ultrafast fibre broadband is expensive, so it pays to work out how much bandwidth would be suitable for your household.
For 2-3 person households, where you're only likely to have one or two TV streams going at the same time, a 100-150 Mbps download speed will be plenty.
However, for large families, you might want 200-300 Mbps or even more, especially if you work from home, and often have large file downloads going, such as game updates on your Xbox or PlayStation.
To find out exactly what download and upload speed you need, given how many people live at home, and how you use the internet, you can use our internet speed needs calculator.
How to save money on broadband and TV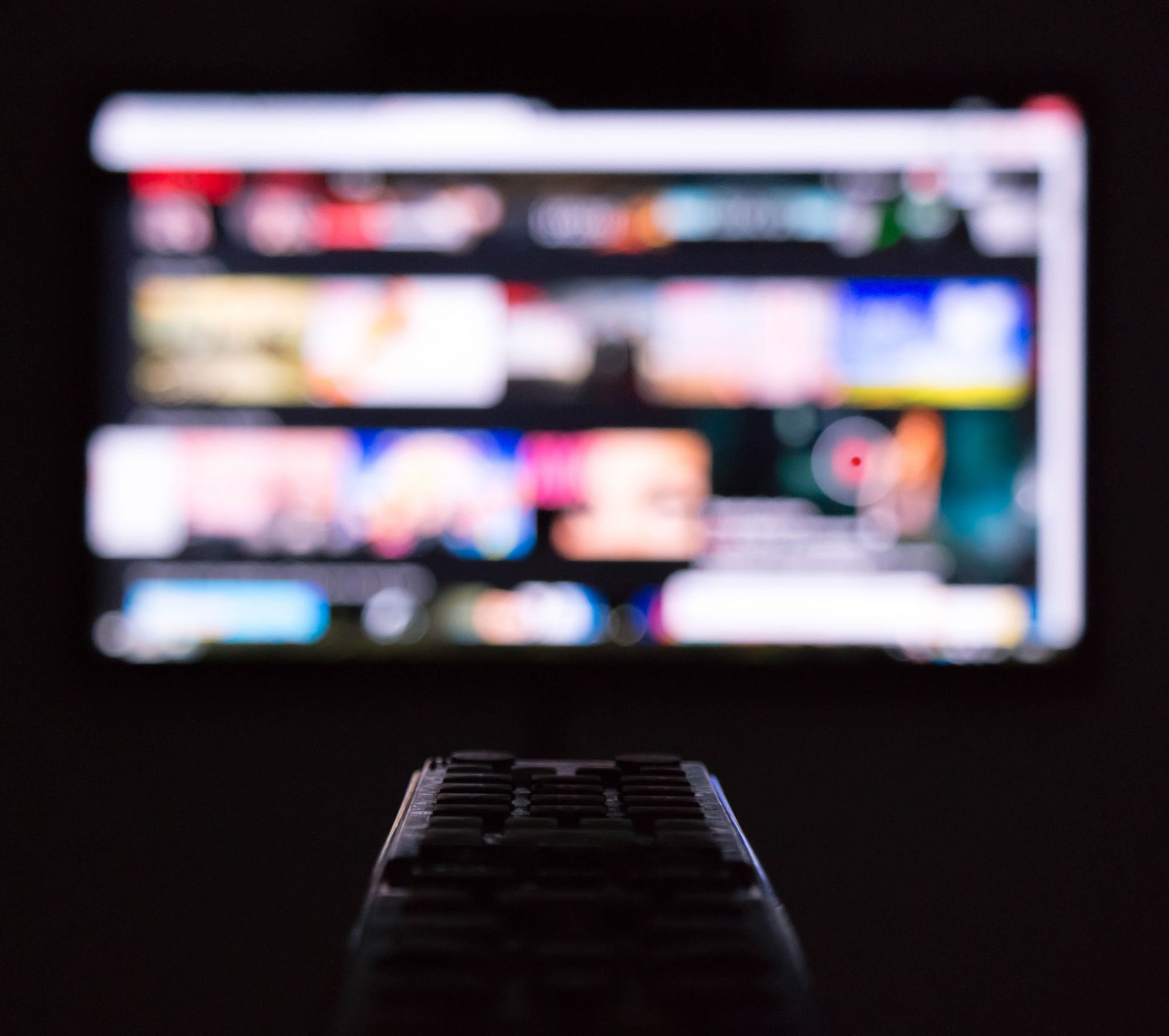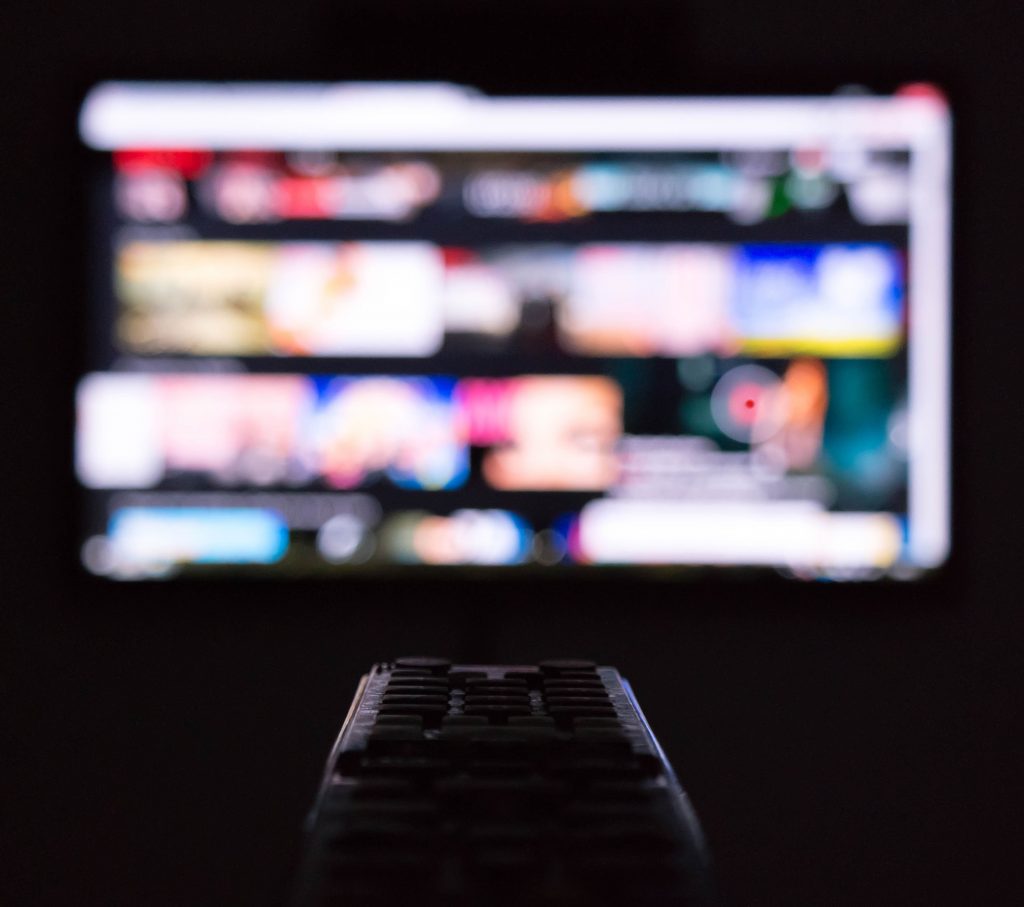 If you're looking to save money on a broadband and TV package, here are some ways you can do this.
Only buy the broadband speed you really need, as we explained above.
Don't be tempted to add on extra TV channels you're hardly ever going to watch, such as documentaries. You'll always be able to do this later, if you particularly want to begin watching Nat Geo or the Discovery Channel.
Consider getting a more basic TV bundle with access to a streaming service, rather than one with a TV box. You'll notice that these deals with a set-top box are often considerably more expensive, especially when it comes to their upfront cost.
Avoid more complex TV offers, like Sky Glass. While it might be convenient to have everything provided in a single neat package, most of the time, it's going to be cheaper to buy each component (the TV, the TV box/Chromecast/Fire Stick if needed, and the TV channels) separately.
To watch live sport, consider buying daily or monthly passes to TNT or Sky Sports, rather than subscribing on a long-term basis. For example, you might be able to watch the Champions League group stages using a monthly pass, while individual F1 races can be seen using a day pass to Sky Sports, available from NOW TV.
Look for any specific discounts you may be entitled to. For example, Vodafone offers a cheaper price on their broadband deals to existing pay monthly mobile customers.
Will I also need to pay for a landline connection?
You may need to pay for line rental to get a broadband connection, even if you never use your home phone, depending on where you live.
If you are in an area with full fibre-to-the-premises broadband available, some providers, like BT and Virgin Media, will sell you a broadband-only deal that you can bundle with cable TV.
However, some providers include a landline connection by default, that you can't opt out of. You may need to pay for line rental if you can't get full fibre broadband at your address.
If you do want a broadband, TV, and home phone deal, read our guide on the subject.
Will I be able to watch TV on my phone/tablet/computer?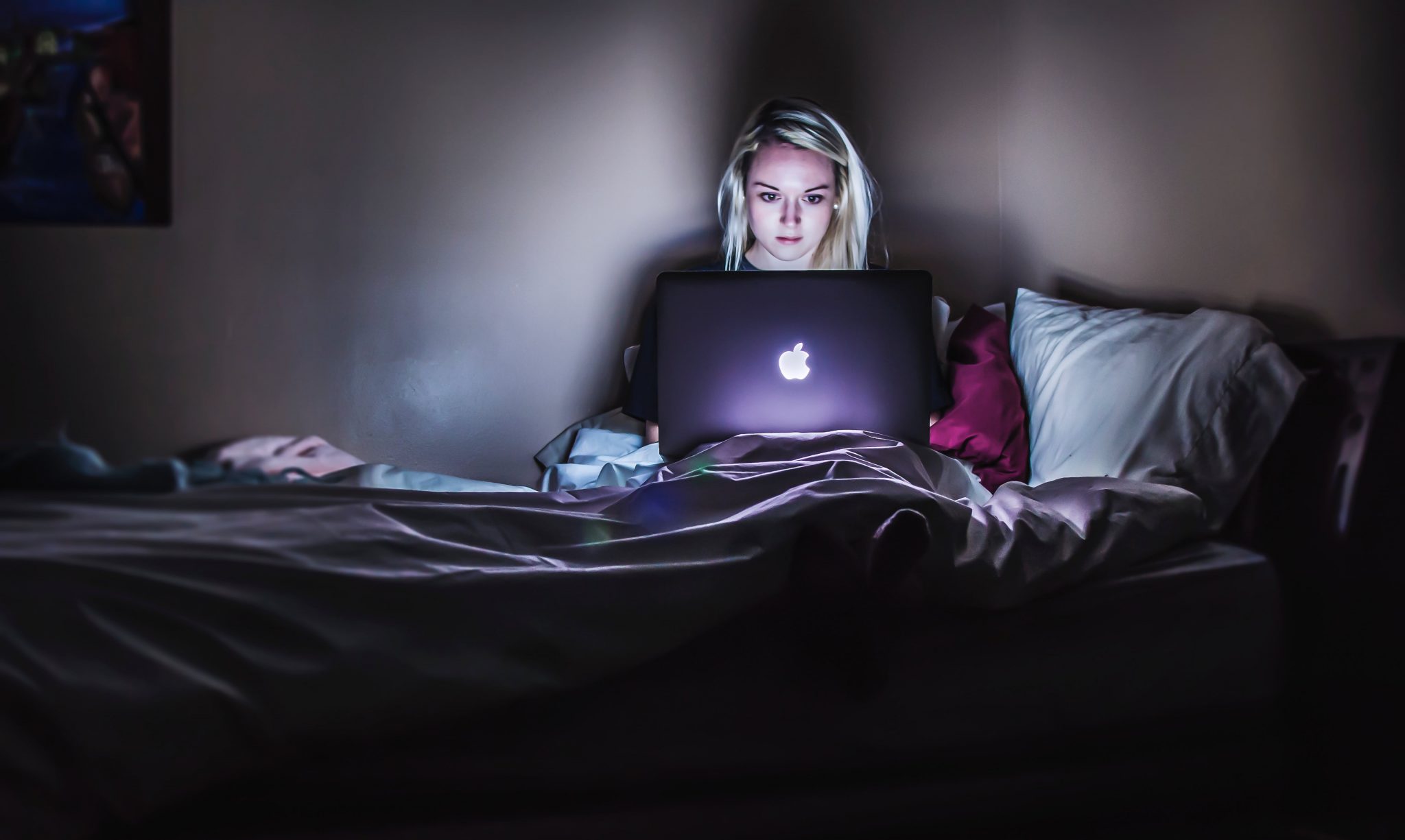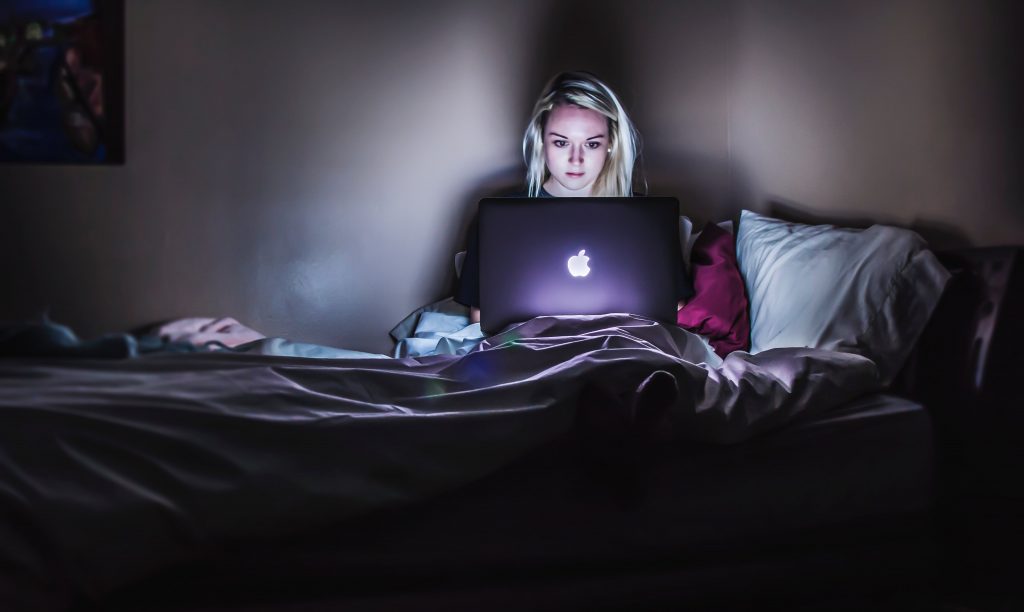 Most broadband and TV providers, including BT, Sky, and Virgin Media, have their own streaming app.
This means that you can watch TV shows on-demand, and also stream live channels if you're away from home.
You'll also be able to cast your shows to other TVs that don't have a TV box set up.
I have more than one TV – will I be able to access cable TV on each television?
If you have multiple TVs in the house, most of the time you can buy extra mini boxes from your broadband and TV provider.
These mini TV boxes are just like a regular TV box, except they will be cheaper and have less functionality – they might not be able to record live TV for example.
If you use lots of these mini boxes, you might like to get a Wi-Fi extender or invest in mesh Wi-Fi. Otherwise, your Wi-Fi might not be able to handle connecting to multiple different receivers at the same time, especially if they are at opposite corners of the house.
Conclusion
You've reached the end of our broadband and TV buyer's guide.
Remember, buying a TV bundle with a lot of channels can get very expensive, very quickly.
If you want to save as much money as possible, think carefully about the channels you're actually going to watch on a regular basis. Then, try to buy a more slimmed-down TV package, like the ones BT offers.
Still not sure which broadband/TV bundle to buy? Leave a comment below, and we'll help out.
About the author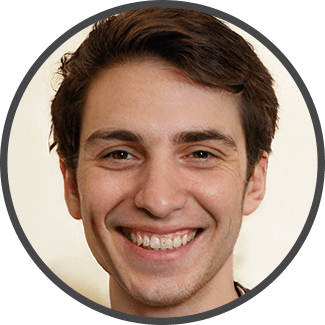 Tyler is the co-founder of Broadband Savvy. He has been helping people improve their broadband connectivity since 2018 by writing about fibre broadband and mobile broadband providers, as well as creating tutorials to help people improve their broadband speeds and Wi-Fi signal.
Tyler is responsible for the majority of buyer's guides and broadband reviews published on Broadband Savvy. He has a wealth of experience testing and reviewing different broadband tariffs, including fibre internet plans, as well as 4G and 5G broadband deals. He is responsible for testing and evaluating Wi-Fi routers, performing speed and latency tests, and comparing the value for money of different broadband providers on the market in the UK.
Before co-founding Broadband Savvy, Tyler had a long history of tinkering with computers. He built his first PC at the age of 12, and since then, he's become obsessed with all things networking and internet-related. He's a massive gamer, loves Rocket League, and also plays Sunday League football.