In this buyer's guide, we've reviewed the 5 best broadband and TV deals in the UK in 2023.
We've also discussed some key things to consider when buying a bundle, so you can get the most value for money when shopping.
Contents
Top 3 Picks
Before we dive in, here are the top 3 broadband and TV deals you can buy right now.
BEST FOR SPORT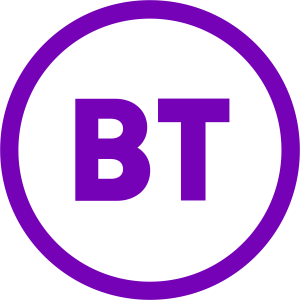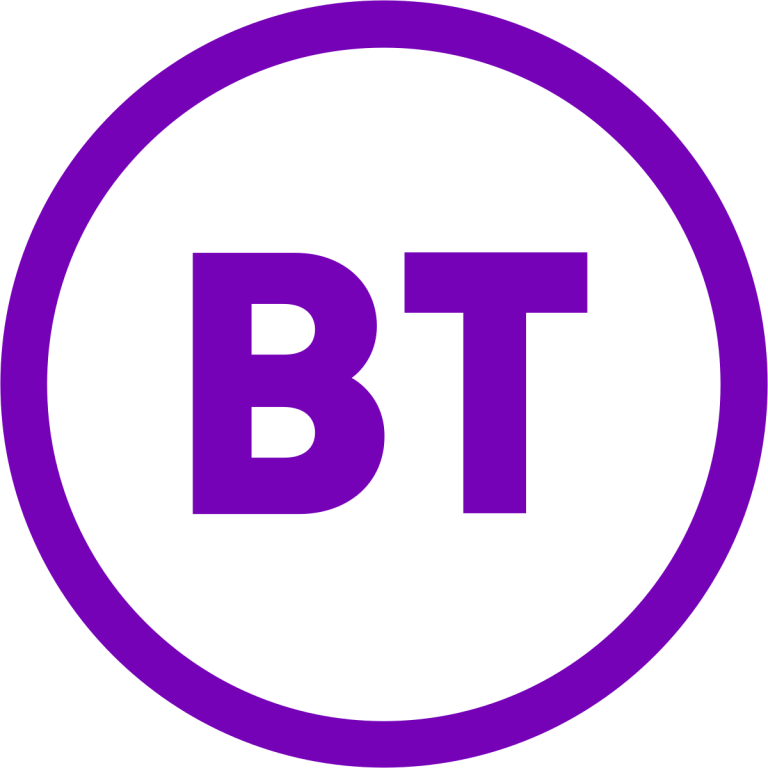 Price
BEST VARIETY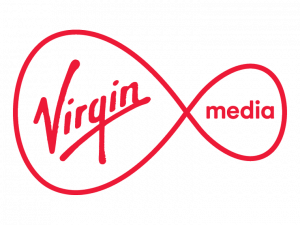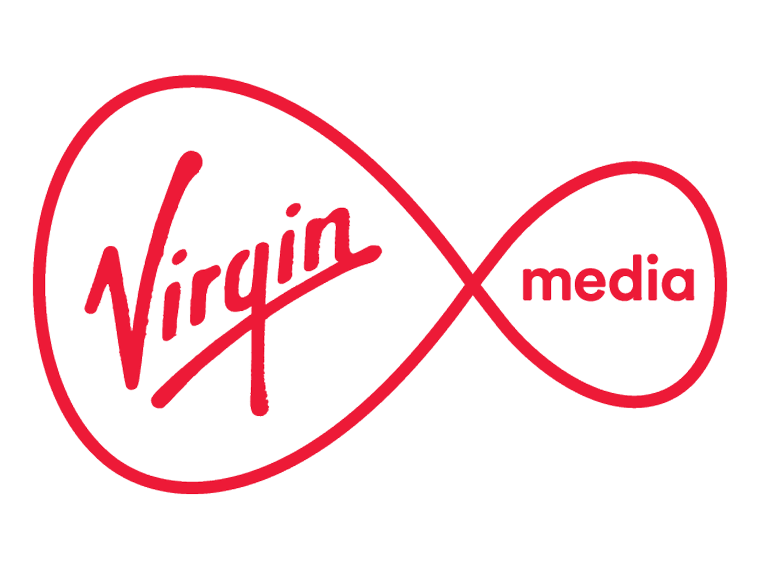 BEST VALUE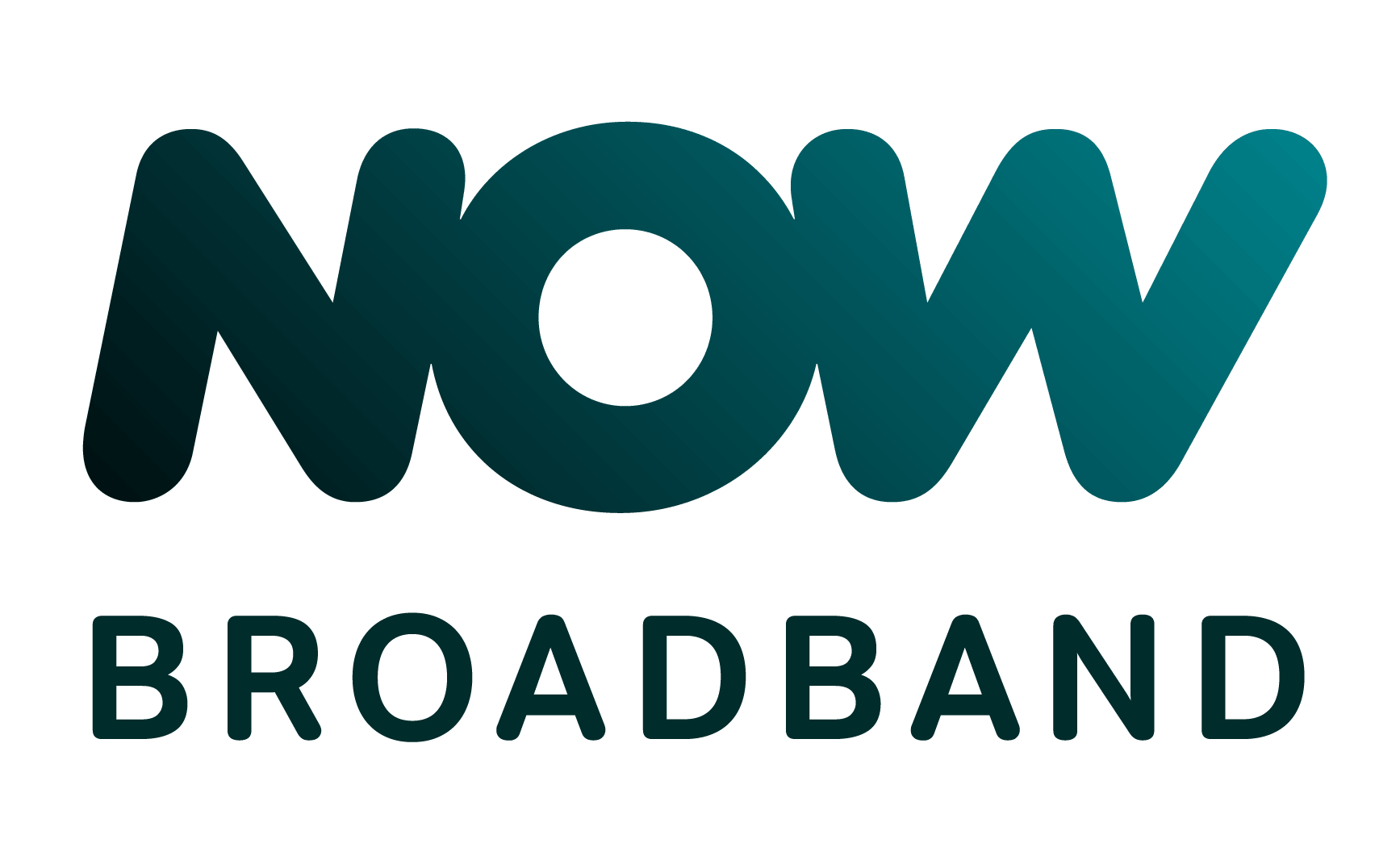 NOW
Fab Fibre + Entertainment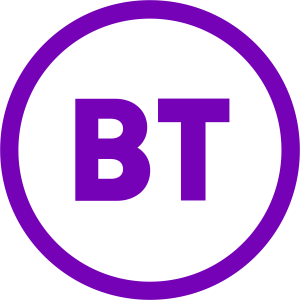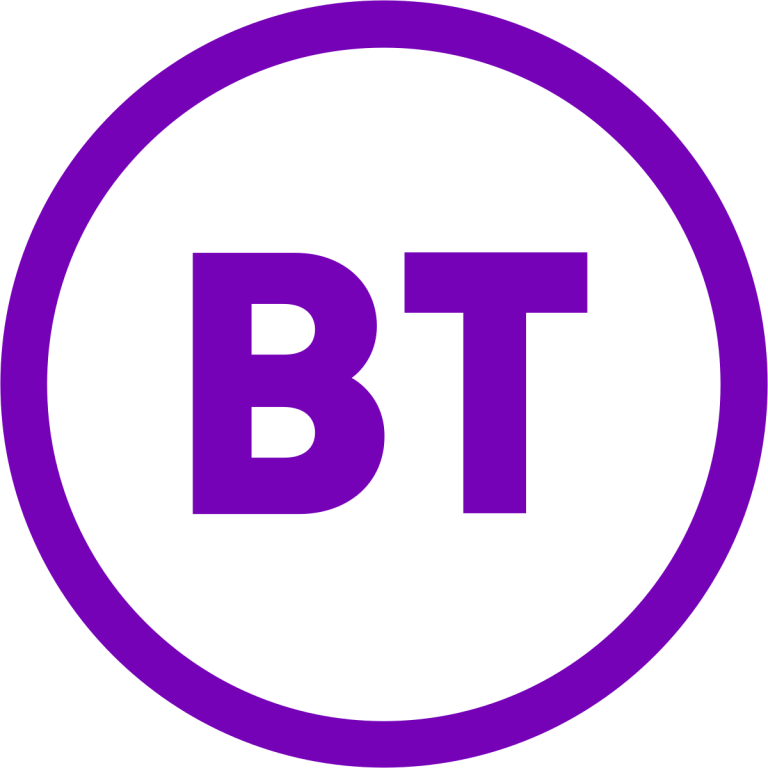 Price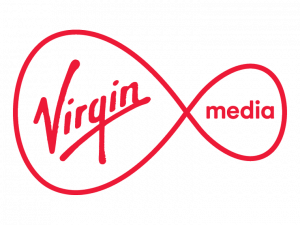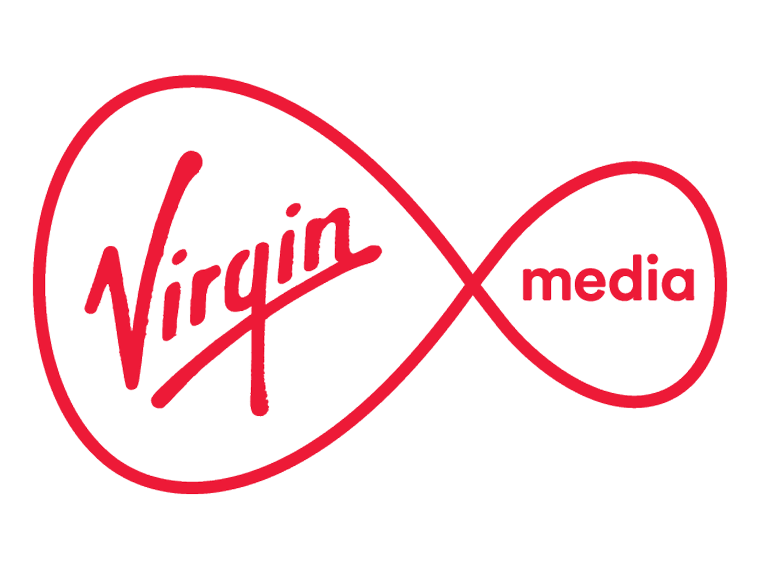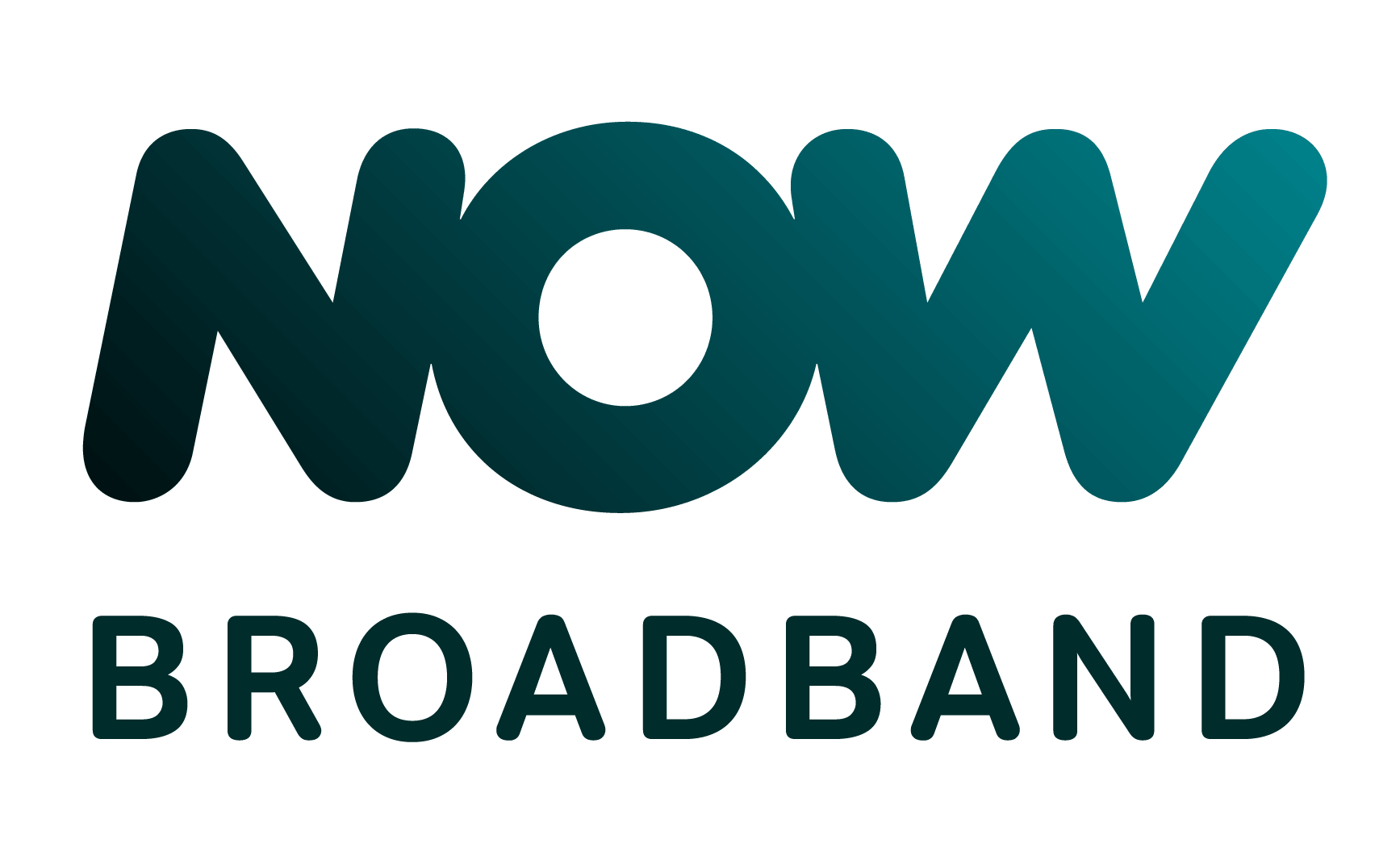 NOW
Fab Fibre + Entertainment
Best Broadband and TV Deals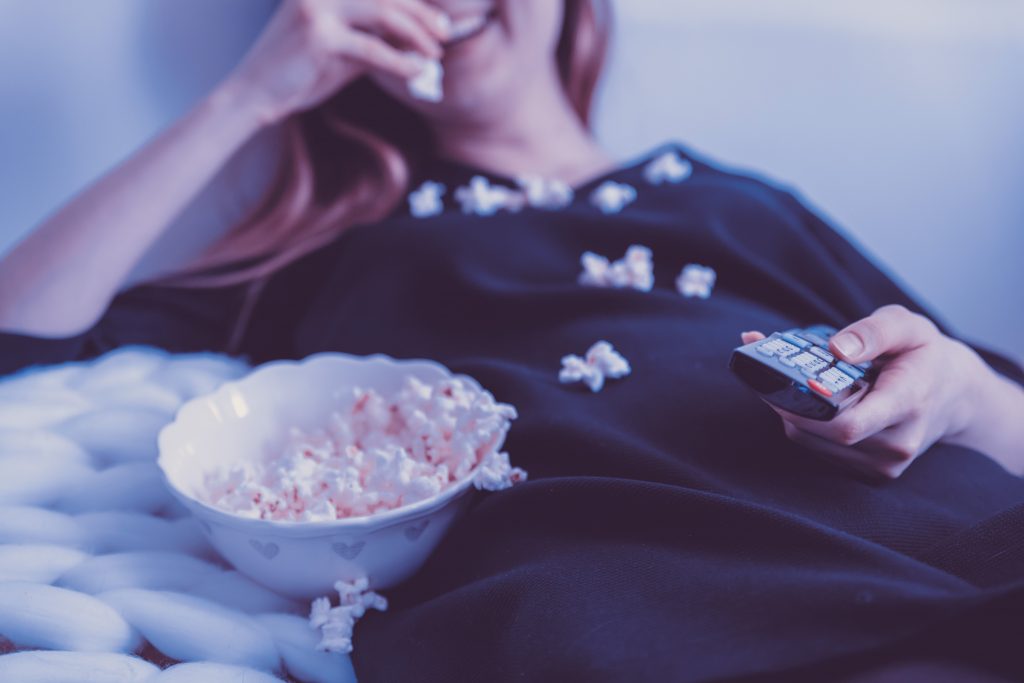 Time to begin our reviews.
We've looked at 5 of the best TV and broadband packages in 2023 in terms of value for money.
The main thing we like about BT is their broadband offers. They have a heap of different broadband deals available – you can get ultrafast download speeds if you want them, or instead choose a superfast broadband plan, to lower your monthly cost.
You get a stay fast guarantee with BT, rather than just an average speed, ensuring that you don't slow down too much during peak periods.
BT Fibre 1 offers plenty of bandwidth for most families, with a reasonable monthly cost. It also comes with quite a sizable BT Reward Card – you can use it just like a prepaid debit card, which is a nice touch.
To build a broadband and TV deal, simply choose a broadband plan, proceed through the checkout process, and add a TV bundle. With BT's sport packages, you can watch BT Sport, Sky Sports (they include a NOW membership), and Eurosport – giving you access to football, F1, UFC, and much more. And you can also watch Sky TV channels such as AMC, Sky Cinema, and Sky Atlantic with the BT Big Entertainment bundle.
Even though BT Broadband comes with a 24 month contract, you can change your TV package as much as you like during this period. This means you can drop BT Sport during the summer, if you're mostly interested in watching the Premier League and Champions League, rather than the cricket, for example.
The only downside to BT broadband and TV is the upfront cost – there's a decent activation charge, except if you just buy the Entertainment TV bundle. However, in return, you get quite a good TV box, which can record up to 300 hours of footage.
Pros
Plenty of channels to choose from, and you can change your TV package month to month.
Fibre 1 offers plenty of bandwidth for a reasonable price.
Normally comes with a reward card thrown in.
Includes a 300-hour storage capacity TV box.
Overall value rating
⭐⭐⭐⭐⭐
230 channels and a 362Mbps download speed – what more could you want?
Virgin Media's M350 broadband/TV bundle has pretty much everything you'd ever need in terms of home entertainment. It comes with an awesome array of channels, including BT Sport – meaning you can watch the Premier League and Champions League, live and in HD.
There are also plenty of other choices, including Cartoon Network for the kids, National Geographic, and the History Channel.
Unfortunately, the only contract length available is 18 months, which is a decent commitment to make.
However, because Virgin have their own fibre infrastructure, you might notice better evening speeds with them than you get currently with Sky/EE/BT or any other Openreach provider.
There's no setup fee, and considering what you get, the price is pretty great. Overall, this is an excellent bundle for TV-hungry families.
Pros
Reasonable price.
Superfast 100Mbps+ broadband.
Massive range of channels – 230 to choose from.
No setup fee.
Overall value rating
⭐⭐⭐⭐⭐
If you're looking for fast broadband paired with a massive range of TV channels, NOW Broadband are worth considering.
Currently, you can bundle their Fab Fibre broadband with a NOW Entertainment Pass, for just £25.99 per month. This gives you superfast download speeds, at an average of 36Mbps, plus access to a huge range of Sky TV channels, including Sky Atlantic, Sky Comedy, and Sky Documentaries.
With this deal, you can stream almost everything Sky has to offer – from Game Of Thrones and other HBO Originals, to comedy and thousands of episodes of kids TV.
Plus, if you're looking for more channels, it's easy to add on other NOW TV passes. For example, you can include a NOW Sports Membership to watch Sky Sports online anytime, or buy a Sports Day Pass to catch the biggest events. Or, add-on a Cinema Membership to watch the latest and greatest films from Sky Cinema – this flexibility in being able to build your own TV package is really great to have.
It's also hard to fault the broadband side of this bundle. The contract lasts just 12 months, meaning you're not locked in forever, and there's only a £5 upfront cost for NOW to ship you their Wi-Fi router. However, unlike with BT or Virgin Media, you can't get ultrafast download speeds with NOW Broadband – Fab Fibre offers a 36Mbps download speed, but you can also get Super Fibre (63Mbps) to ensure you have plenty of bandwidth to stream NOW TV.
Pros
Good value for money.
Massive range of channels included with NOW Entertainment.
Short 12 month contract.
Superfast broadband speeds included.
Cons
No ultrafast plans available.
Overall value rating
⭐⭐⭐⭐⭐
If you want to get the best value possible, Plusnet are a good choice, along with NOW Broadband.
Essentially, they have a TV bundle called "YouView" that you can get with their Unlimited Fibre (36Mbps) or Unlimited Fibre Plus (66Mbps) broadband deals which we've already reviewed.
It comes with BT Sport, around 20 entertainment channels, and your choice of two set-top boxes. There are also easy add-on packs (including more entertainment channels and kids' options) for added flexibility.
Unfortunately, you can't get Sky Sports with Plusnet. The base channels pack is quite bare bones. However, you do save money with this option.
But how's the broadband? On the whole, we really like Plusnet as an Openreach broadband provider. Their customer service is some of the best in the UK.
Pros
Great customer service.
Reasonable price.
No need to pay for what you don't need.
Cons
Quite bare-bones – no Sky Sports or ultrafast broadband.
EE have taken an interesting approach to designing their broadband and TV package.
Rather than making their own bundles or TV boosts, they've partnered with Apple TV and BT Sport.
With EE TV, you get an Apple TV box, and 12 months of free Apple TV+. This is basically Apple's version of Netflix.
However, Apple TV comes with an App Store, just like your iPhone. Therefore, you can also access Netflix, Amazon Prime, BBC iPlayer, and basically any other streaming service using your Apple TV box.
If you're satisfied with your streaming options and also want BT Sport, this is a great value deal.
However, there's a drawback to this bundle. It's only available for EE pay monthly mobile customers.
Pros
Includes Apple TV+ and BT Sport.
Great customer service.
No channels you don't need.
Easy to see your speed ahead of time.
Cons
Only available for EE mobile customers.
No Sky Sports.
What You Need To Know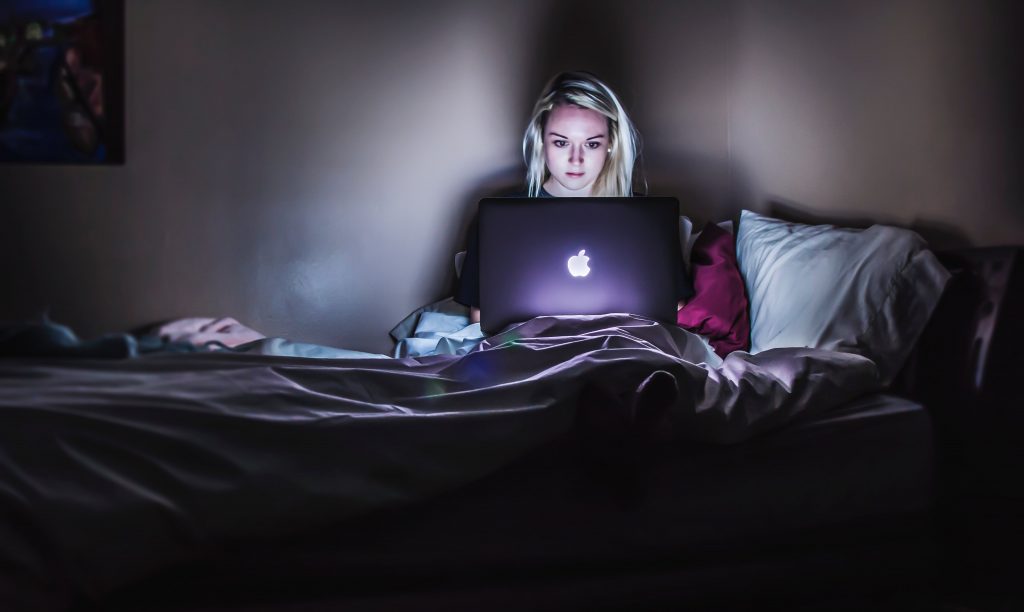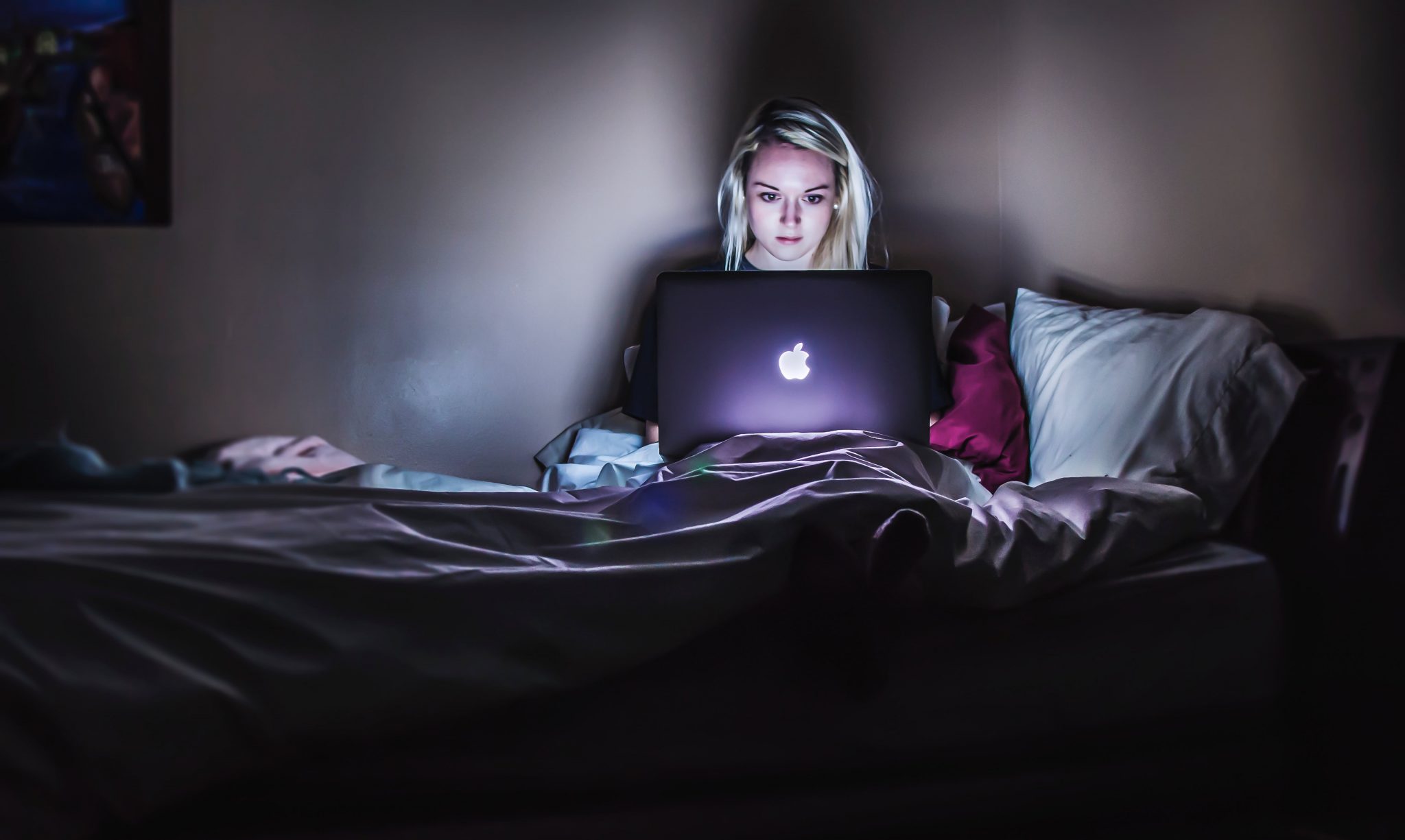 In this part, we'll discuss some key things to consider when buying a broadband and TV bundle.
How do TV and broadband bundles work?
Essentially, you select a broadband package you want. Then, you add a certain TV package or packages to create a broadband and TV bundle.
For example, Plusnet's TV package is called YouView. You can get it with an Unlimited Fibre broadband plan.
Some providers will give you a heap of flexibility. You can choose TV packages that give you exactly the channels you want.
However, most providers' TV bundles are quite big. Meaning, you will end up paying for channels you don't watch very much. Or, they might not offer their TV bundles with the broadband plan you want.
2020 edit – this is all changing with the introduction of TV passes (more on this below).
After you've selected a plan and your TV add-ons, you'll make the switch from your old provider. The new supplier may send you a TV set-top box that you'll need to plug in before you begin watching.
How do I get TV connectivity?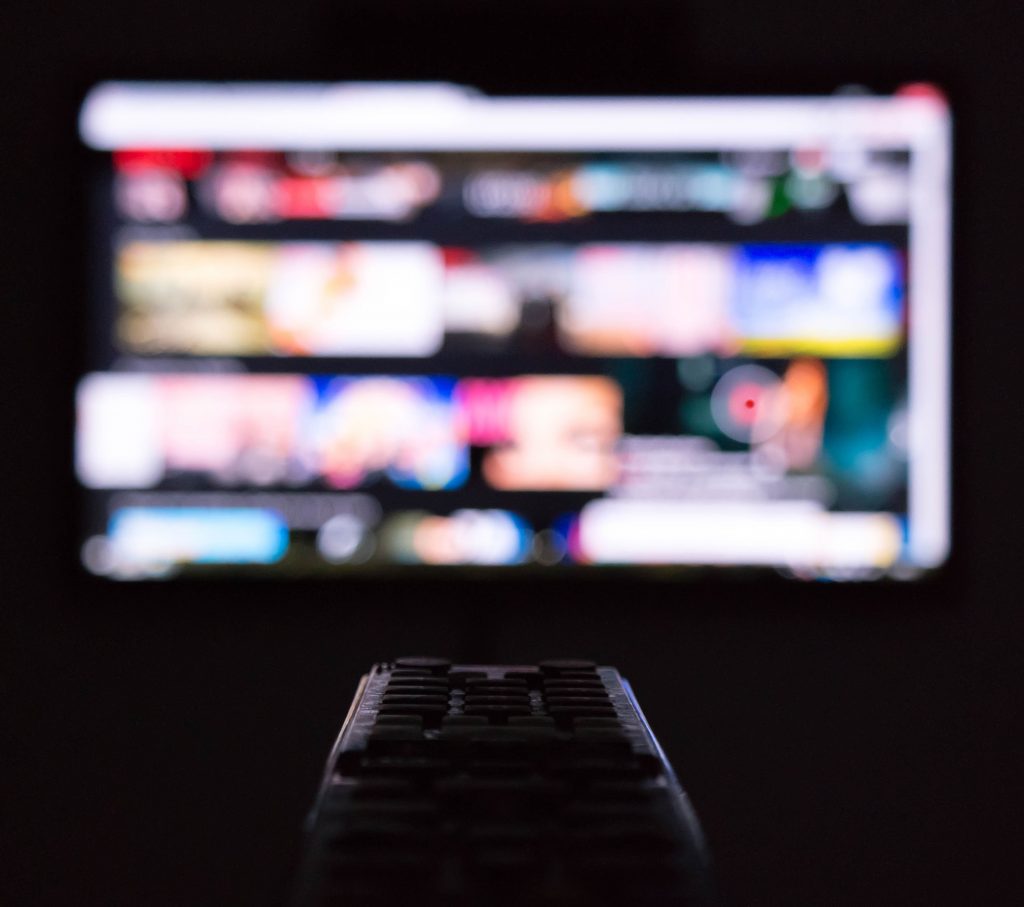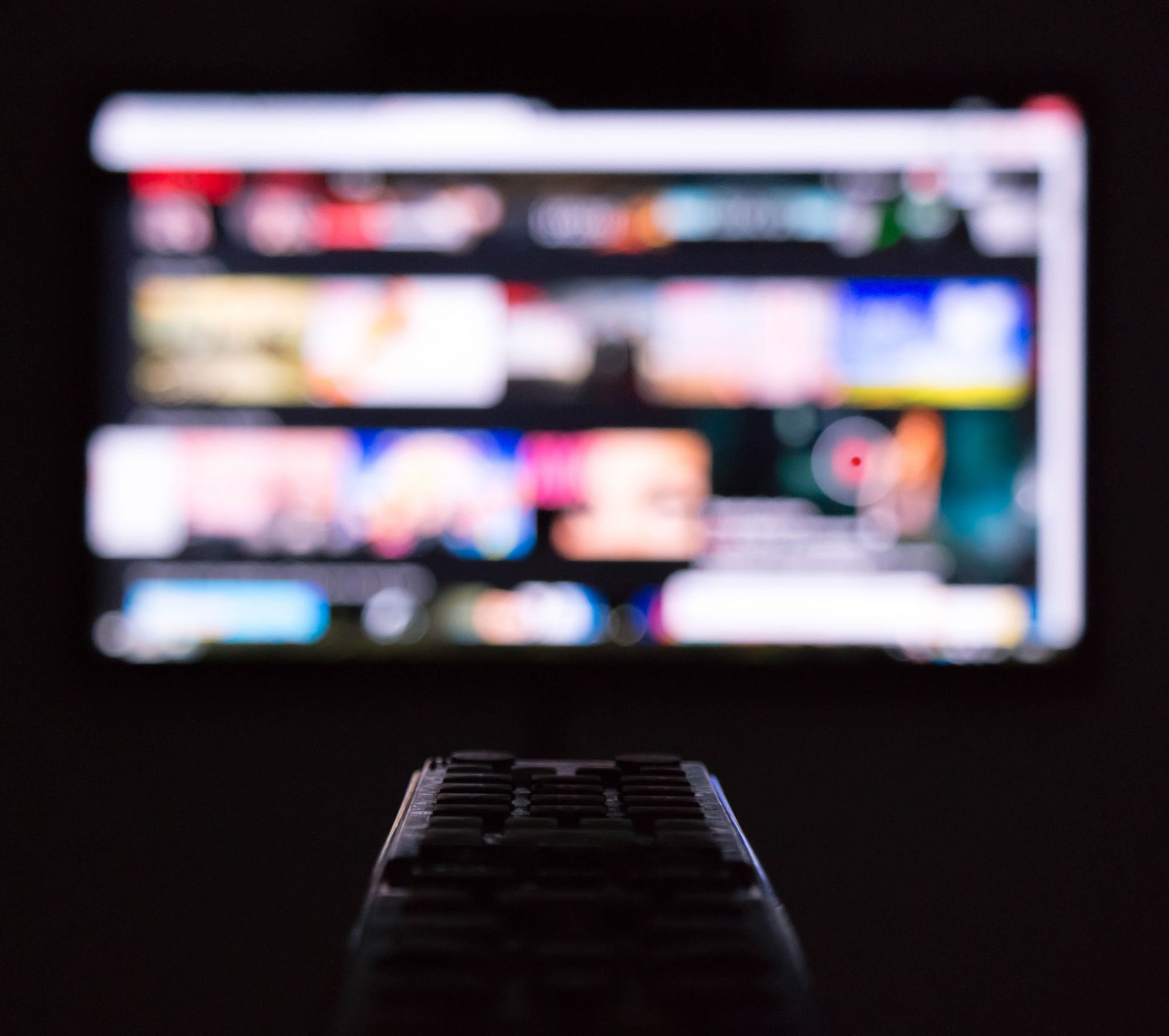 There are a few different ways that your provider might deliver your TV service.
Each has its advantages and disadvantages.
Satellite is a service only offered by Sky. TV signal is broadcast to a satellite dish on your roof, making for a generally very stable signal. However, Sky's technicians will have to come and install it. Normally this service is provided free of charge or as a part of the setup fee.
Cable is only available with Virgin Media. Basically, the data is delivered using Virgin's own cable network. Like satellite, this can mean a faster, more stable connection. However, not all areas will have access to this service. You can check with Virgin whether you're eligible to receive it prior to purchasing.
Most TV is delivered in the UK using the internet. This normally means a lower setup fee, since the TV signal just comes with your broadband. The downside is that you need to ensure that you have enough internet speed for seamless streaming, especially if multiple people in the household are streaming at the same time.
In reality, there is not a great deal of difference between each option. Just remember that Sky satellite may take them a little longer to set up if you don't already have a satellite on your roof. However, it may be a better option for extremely remote areas.
Can I watch TV on my phone/tablet?
Yes. The best broadband and TV bundle providers will have an app you can use on your phone or tablet to watch TV over the internet.
There are two things to remember.
The app may not be any good.
The app may require you to purchase a certain level of bundle for it to be accessible.
Be sure to read the fine print. Also be sure to research how good the app actually is, if being able to watch shows on the go is important to you.
Another thing to consider is how much phone 4G/5G data you have, especially if you want to watch television or movies while out of the house. Some apps will allow you to pre-download the video, allowing you to avoid having to use any of your data.
Note that some providers have apps with even more advanced features. For example, some will allow you to schedule recordings while away from home by connecting to your set-top box.
What channels have sport?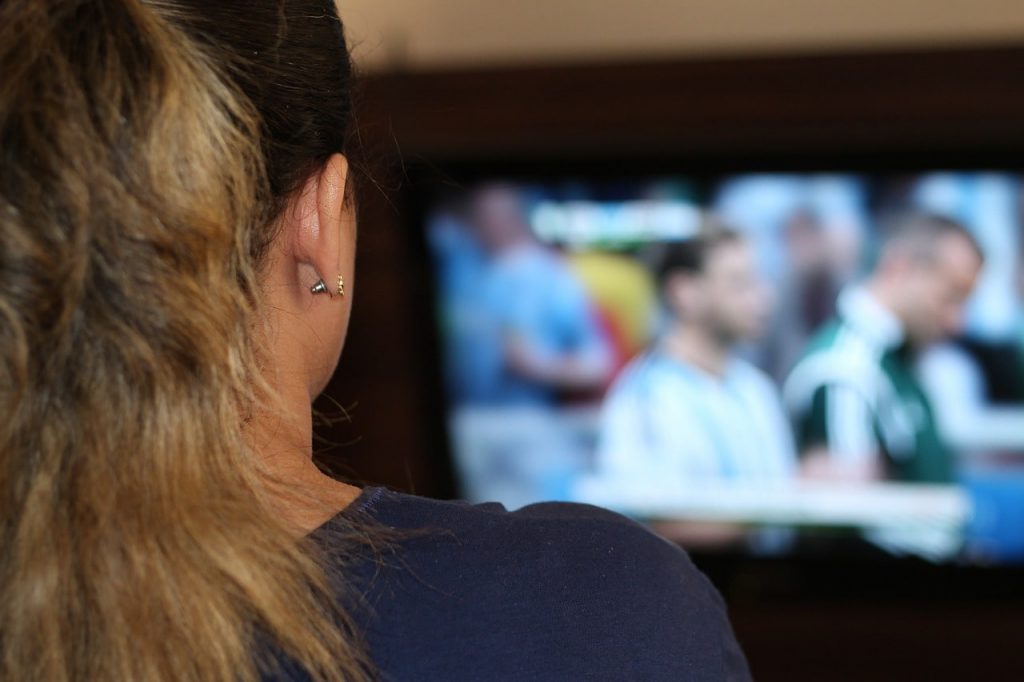 As of 2023, here are all of the UK channels that have sport (including football), and what each channel provides.
BT Sport has the Premier League, Champion's League, Europa League, FA Cup, Carabao Cup, Bundesliga, Seria A, Ligue 1, La Liga, as well as rugby union and UFC.
Sky Sports has the Premier League (more games than BT), the EFL Championship, as well as Formula 1, NFL, NBA, darts, and cricket (including the Ashes).
Amazon Prime Video has the Premier League (20 matches per season), and select tennis matches from the ATP and WTA Tours.
Note that Amazon Prime Video currently comes with Prime membership and cannot be bundled with any broadband packages. However, BT sometimes offer a Prime membership for a certain period with their broadband deals.
The difference between Sky Sports and BT Sport is quite complicated, and is always changing.
As of right now, Sky Sports is a must-have if you want to watch the Premier League, the Ashes, or F1. However, BT is your best bet for the Champion's League, Bundesliga and La Liga, and UFC. Boxing is a little tricky as different broadcasters buy the rights to different fights.
What channels does each provider have?
It's not as simple as buying BT broadband if you want BT Sport.
Fortunately, there are ways to mix and match, and get multiple competing channels from the same provider. However, this does make things more complicated.
With the sports channels for instance, only Sky and TalkTalk have Sky Sports. Every other provider has BT Sport.
The difference between different suppliers' internet bundles is generally the combinations on offer. Some will have entertainment channels or movie options (like Sky Cinema) as monthly addons.
However, Sky Atlantic, the drama channel featuring imports from US networks like HBO, is only available with Sky.

What are TV passes?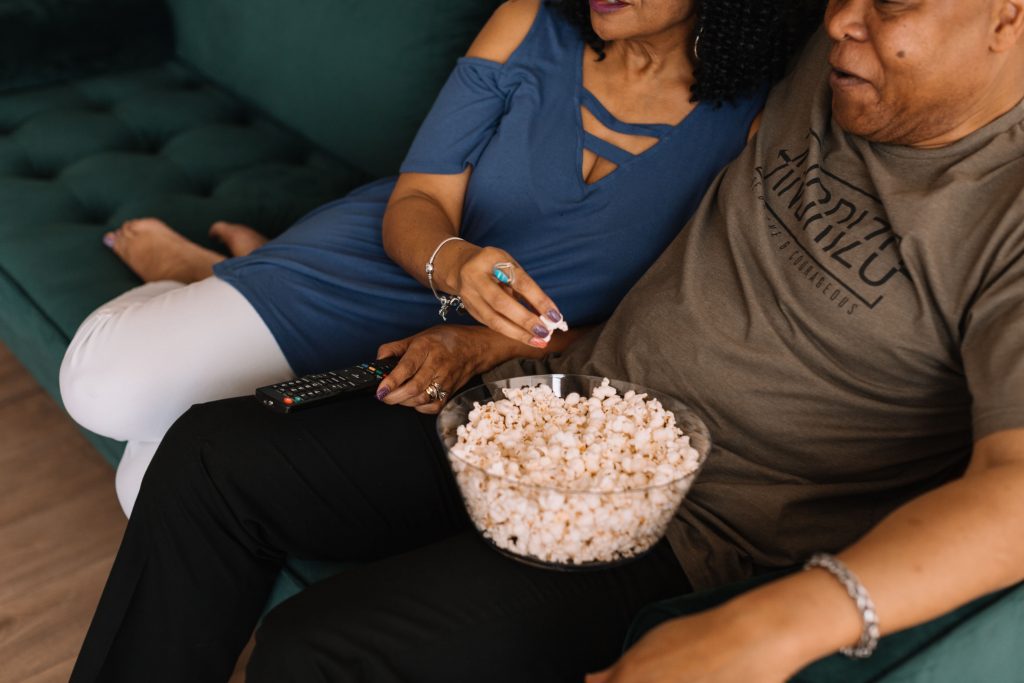 TV passes are essentially a more flexible way of getting access to the channels you want to watch.
Rather than having to lock into a lengthy contract to pay a certain amount of money per month for a given channel, you simply pay for the month(s) you need.
It's a bit like how you pay for Netflix, but for proper TV channels.
For example, BT Sport recently began offering consumers the ability to pay per month for access to the channel.
This is particularly useful if you just want to catch just the last-16 of the Champion's League, for instance.
Note that these passes are completely separate to any broadband or TV deal. You can buy a BT Sport pass without being a BT customer.
What is the best broadband and TV deal?
Money no object, Virgin Media M350 + TV is probably the best internet and TV deal in the UK in 2023, especially considering it comes with 362 Mbps download speeds.
However, this may not necessarily be the best bundle for you. After all, there is no point paying for channels you're not going to watch, or internet speed you don't really need.
This is why the UK broadband market is quite split up between all of the different providers. There is no single best provider, or best broadband and TV deal.
To figure out which plan is best for your specific needs, it's important to perform a thorough comparison. Weigh up the pros and cons of each offer, including price, speed, channels, and customer service, before making a decision.
What should I look for in a set-top box?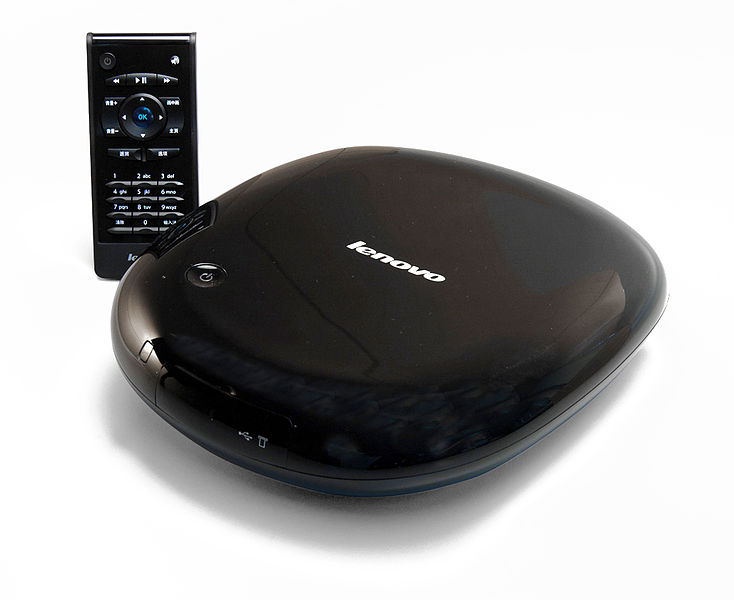 There are basically two types of set-top boxes.
The first is the basic type. It will give you access to free-to-air TV, and any of the channels you have purchased as a part of your bundle.
However, if you purchase a more expensive TV package, you will likely get a more advanced set-top box. These higher-end devices will allow you to pause, rewind, and record programmes (including live TV).
If you want a box with the ability to do all of that, the standard these days is for it to have about 500 gigabytes of storage for recorded TV. This is about enough to store 150 movies in high-definition.
BT for instance actually has three boxes. The most expensive one is designed to store 4K TV rather than just HD video. It has more storage space and comes with their more expensive TV packages.
What if I have Apple TV/Chromecast/Firestick?
If you already pay a monthly fee for Apple TV+ or another standalone TV service, you can continue to do so separately to your TV bundle. However, you might not want to if some of the channels overlap.
Whether or not you can watch a given TV service using your Chromecast or similar device will depend on the provider. BT Sport for instance has an app which you can use on Apple TV. However, you must pay for the TV app extra "bolt-on" to be able to do the same on Firestick.
It's certainly complicated. Be sure that your current setup will work with the new TV bundle before buying.
In general, customers switch over to use their new set-top box rather than using their Firestick/Apple TV after buying a TV package, as it's possible on most of them to login to streaming services such as Netflix.
What does HD/UHD/4K mean?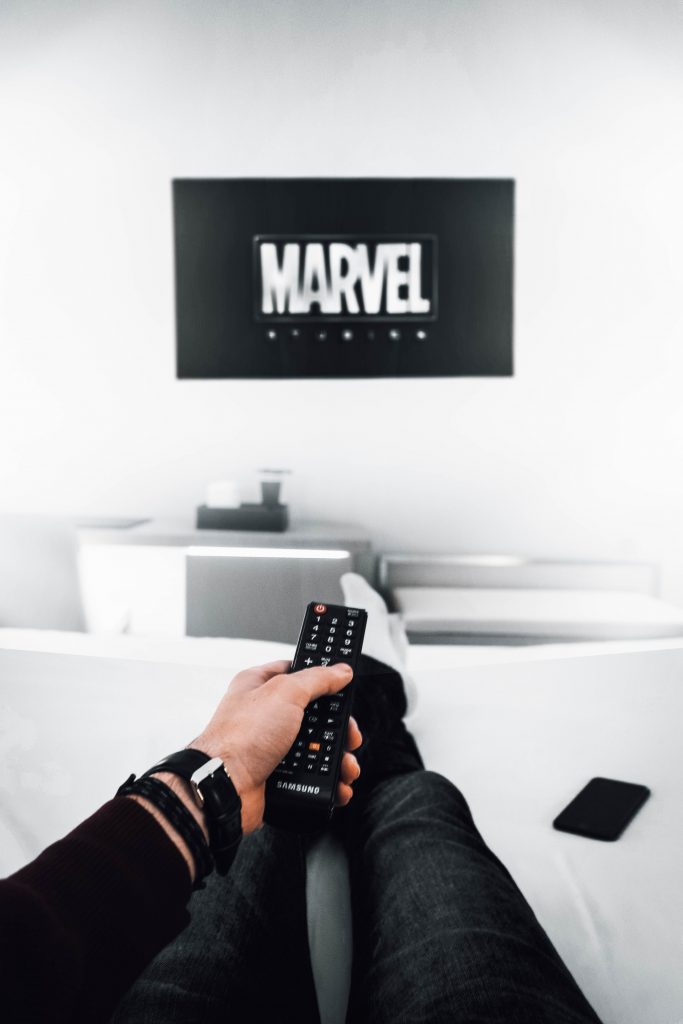 The higher the definition, the better the image quality will look on your TV (or any other device).
Here are the main terms that providers use when talking about the quality of their TV signal.
Standard definition: this is the baseline resolution that Freeview (ITV, Channel 4 etc) broadcast their programmes. How it looks will depend on your TV.
High definition (HD): looks a lot clearer and sharper on good TVs. You may have to pay more for the privilege of using it with a given TV bundle.
Ultra-high definition (UHD): also known as 2K, this type of video looks even sharper, especially on widescreen TVs.
4K is the cream of the crop. It looks fantastic, especially when viewing live sport. However, you must have a 4K TV to be able to use it. Also, if receiving 4K TV over your internet connection, you must have reasonably fast broadband.
For most purposes, high definition is all you're ever going to need. It's the maximum quality that most YouTube videos are uploaded in.
However, if you've already shelled out for a UHD or 4K TV, then you really need to have UHD or 4K quality streaming to notice the benefit of your new TV.
Is it worth buying a TV bundle in this day and age?
With the increasing popularity of TV passes, it might seem like broadband and TV bundles are becoming be less worthwhile for many families.
Let's do the math with a quick example.
Suppose you want BT Sport, and broadband with at least 36Mbps.
The BT Sport pass is £25 per month. BT's 36Mbps broadband-only plan is £30 per month. The combined deal is £45 per month (with a £10 higher setup fee than standalone broadband). However, this bundle also comes with a set-top box (to record TV) as well as AMC, an American entertainment channel.
Therefore, excluding the setup fee, you're essentially saving £10 per month with the combined deal, excluding the other addons that this bundle comes with. In this situation, going for the combined bundle is the best deal. It's important to note though that the monthly pass comes with the flexibility to cancel at anytime.
It's important to do the math based on the specific channels you want. Most of the time though, these deals are designed to save you money, provided you sign up for a 12-24 month minimum term.

How much broadband speed do I need?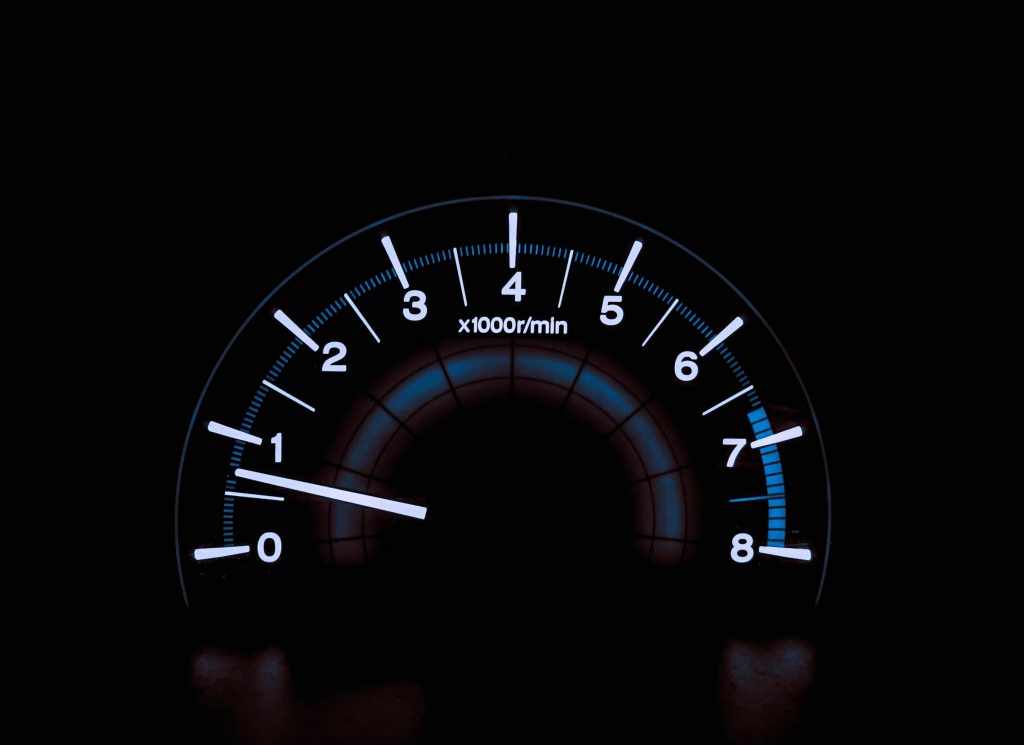 The amount of bandwidth you need depends on a number of factors, including the number of people in your house, and the number of devices you have.
Note: internet speed is generally specified in megabits per second (Mbps). The headline figure is the download speed, however the upload speed is also important, especially for social media users. It is also given in Mbps, and is usually much lower than your download speed.
For most families with 2-4 kids, you will want a download speed of at least 50Mbps, especially if many members of your household like to stream video or play games concurrently. If one or two of you are gamers, going even higher (100Mbps or more) is a good idea to avoid lag.
To find out exactly how much bandwidth you need, use our handy bandwidth calculator.
Can I get a phone deal bundled with broadband and TV?
Yes, you can. However, complete broadband, phone, and TV deals are very rarely marketed as a specific product, except by Virgin.
What you would do is choose a broadband and TV deal. Before signing up, read the terms and conditions regarding what phone minutes cost. You may be able to purchase call credit packs to save some money.
Then, provided you're paying line rental (which will normally be included) then you're good to begin using your landline with your internet and TV bundle.
Conclusion
Remember, TV add-ons can get very expensive, very quickly, especially when bundled with a super fast broadband package.
There's no point buying channels you'll never watch, unless you're basically getting them for free, bundled with some other benefits.
Be sure to do your research about what you're signing up for, and be on the lookout for any cheaper alternatives. This can be tricky sometimes, because only a few broadband providers offer a combined TV package.
It's normally best to go for a shorter-term contract, especially if you are unsure about the plan. However, do note that this may cost you more per month.
About the author

Tyler built his first PC at the age of 12, and since then, he's become obsessed with all things networking and internet-related. He's a massive gamer, loves Rocket League, and also plays Sunday League football.