Looking to save a little money? Or are you fed up with terribly slow internet speeds?
In this guide, we'll review the top 9 best broadband deals available in the UK in 2020.
We'll also discuss some key things to consider when choosing a plan, helping you find the perfect provider for you and your family.
Contents
Our Top 3 Picks
In a hurry to find a new plan? Use this handy table to quickly compare the 3 best broadband deals we've reviewed.
Best Broadband Deals
Here are the 9 best broadband deals on the market in 2020:
TalkTalk essentially have two broadband tiers: "Fast" and "Faster Fibre".
We really like the value proposition of Faster Fibre. The speeds are pretty good considering the price, at 38Mbps. Compared to the "Fast" plan, it's barely more expensive.
It's also easy to add whatever call plans you'd like to have, and there is a TV deal available if that's what you're after.
Although the contract isn't incredibly flexible (at 18 months), you do have the option of leaving within the first 30 days if you're not satisfied with the speeds, which is great.
Also, TalkTalk guarantees no mid-contract price rises, unlike quite a few other providers.
BT is a little more expensive than TalkTalk at the moment. But you definitely get what you pay for.
For starters, their Fibre 1 plan is faster than TalkTalk's Faster Fibre, at 50Mbps on average. However, they do have a slightly slower 36Mbps option for a lower price.
Each of these deals comes with a "Stay Fast" guarantee, and normally includes some sort of free gift, like an Xbox or FitBit. You also get BT's Smart Hub, which is a really nice router, and the setup fee is quite reasonable on this particular deal.
What BT does that most others don't is give you the ability to guarantee superb WiFi signal in every inch of your home.
Although this feature costs more, you can get your bundle with "WiFi Discs" to extend your router's signal. This is especially useful if you're prone to dropouts in far-flung corners of your house. BT guarantees strong signal, or you get your money back.
Looking for a broadband deal with excellent contract flexibility?
With their Unlimited Fibre plan, Plusnet gives you the choice to sign either a 12-month contract, or put pen to paper for 18 months and save £4 on each bill (and they'll take £20 off the activation fee). This longer contract is excellent value for money, especially considering you get a 36Mbps average speed plus a free WiFi router.
Another good thing about Plusnet is their awesome customer service. Their contact centre is UK-based, and is open to enquiries every single day of the year.
Since they're on the Openreach network, switching is easy, and the ISP promises no mid-contract price hikes.
Virgin Media are a bit different to the other providers we've looked at so far, in that they're not on the Openreach network.
What this means is Virgin have their own broadband network, which is completely separate to every other provider. Meaning, you might experience better evening speeds since you're on a completely different network to everyone else.
However, it does mean that switching may be a little more time consuming, if you're currently with an Openreach provider. Even so, Virgin's customer service is generally pretty good, so switching isn't too difficult.
M50 is Virgin's cheapest broadband plan, but it's actually incredibly quick given what it costs. The contract length is pretty good, at just 12 months, and there are also faster plans available if you want more speed.
John Lewis are one of the only providers that actually include landline calls for free with their broadband plans. However, their internet is still a good deal for those who don't use their landline.
There are three plans, meaning you can pick the perfect speed for your specific needs. The contract is only 12 months long, and there are no setup fees, which is great.
Plus, each plan comes with a Google Nest Hub, which you could quite easily sell if you didn't want to use it. You also get an included router, even on the cheapest plan.
John Lewis is definitely not the fastest broadband provider in the UK. However, given their prices and what the deals include, the speeds are pretty reasonable. The lack of a setup fee is a real bonus for budget-conscious families.
The Post Office currently offer some of the cheapest broadband deals that money can buy.
However, unlike most other less expensive providers, they don't try to lock you in for a really long contract.
You only need to sign up for a year on this plan. However, do note that the Post Office will hike the price as soon as the contract expires, which you'll need to watch out for.
There are also some decent call plans on offer, if that's what you're after. Despite the price, the deal has everything you need to get started, including a WiFi router.
The one issue with Post Office broadband is the customer service. It's not the best in the UK – companies like Plusnet score much better, according to Ofcom.
Best Broadband Only Deals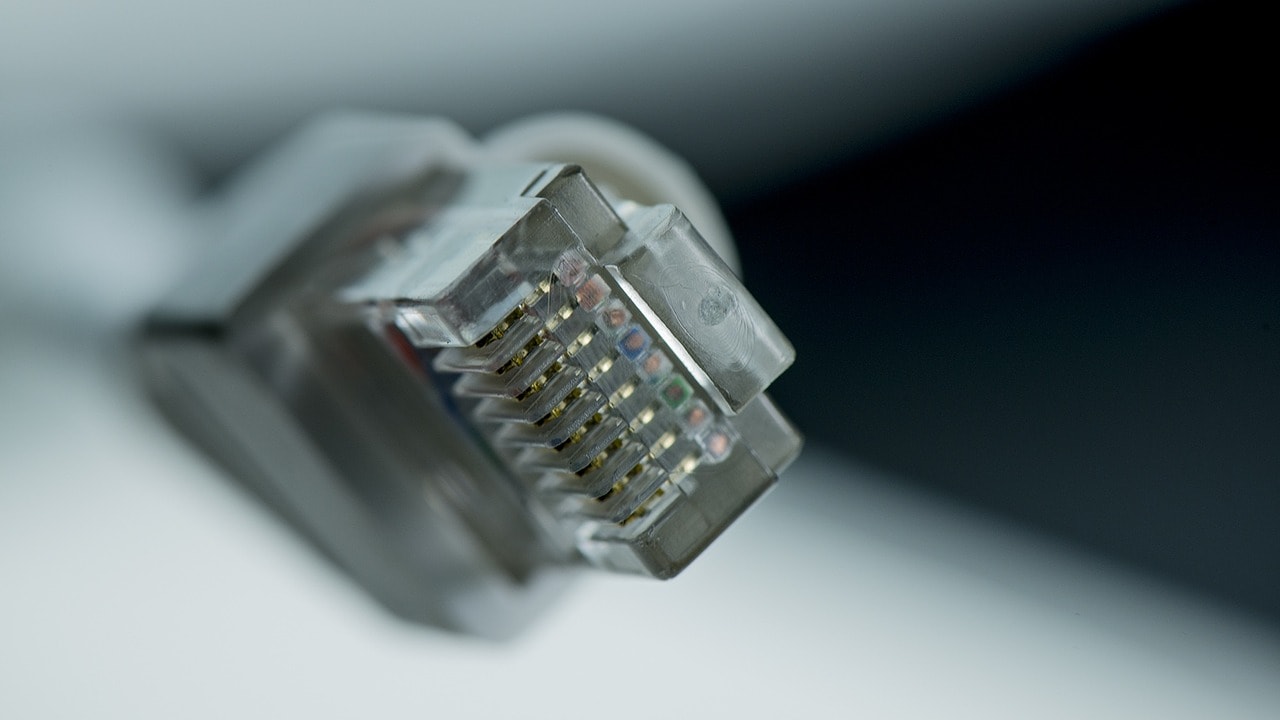 Now we'll look at some of the best-value plans for those only looking for broadband connectivity.

If you're looking for the cheapest-possible broadband-only deal, Plusnet is a great place to start.
They're one of the few Openreach providers who offer broadband without forcing you to pay for their line rental. However, you'll need to get it from another provider – unless you're with Virgin Media, it's not possible to get hooked up to broadband in the UK without paying for line rental.
There are three speed packages available – 10, 36 or 66Mbps down, meaning you can get exactly what you need. All of these plans come with unlimited data, and you choose the contract length, which is a nice touch, especially if you might be moving house soon.
Another thing we like about Plusnet is their customer service. You're able to get in contact with their UK-based team 365 days a year, and their contact centre staff are generally quite helpful.
The only issue with Plusnet is their activation fees – they're quite high compared to most other vendors.
Virgin Media is pretty much the only major telco to actually offer a true broadband-only deal. This is one of the few plans out there that doesn't require you to pay line rental to BT – Virgin uses a separate network to most other providers.
However, there is a bit of an issue with their broadband-only offerings. For new customers, it's actually more expensive to buy a broadband-only plan than the same-speed broadband + phone deal.
Why on Earth would you go broadband-only then? Well, with broadband + phone, the price jumps quite significantly once the 12-month contract expires. Past this point, broadband-only is cheaper.
Therefore, you're probably better off going with broadband + phone for the first 12 months and then switching off your unused phone connection.
So what else makes M100 such a good broadband-only deal? Firstly, the speed is awesome – you'll have an average download rate of 108Mbps. There are also two even faster deals available – M200 offers 213Mbps and M350 provides 362Mbps.
For heavy internet users, speed and reliability is what you want. Although Virgin Media may have to dig up your driveway to install their hardware, it's a price worth paying for some of Britain's fastest broadband.
EE is one of the few companies out there who don't include any call minutes with their broadband plan. Although you still have to pay a line rental charge (which is included in the listed price), this is as close as you can get to broadband-only on the Openreach network.
On their website, EE lets you put in your postcode and then displays the exact speed packages you can get. For most locations, the offering looks something like this:
Standard: 10Mbps.
Fibre: 36Mbps.
Fibre Plus: 67Mbps.
There are also Fibre Max (145Mbps) and Fibre Max 2 (300Mbps) deals available in certain areas.
Each deal comes with an 18-month contract, and EE waive the setup fee if you buy the Fibre Plus or better plan. You also get bonus EE mobile data with each plan, which is nice to have.
However, EE do hike the price a fair bit once the initial contract is over.
What You Need To Know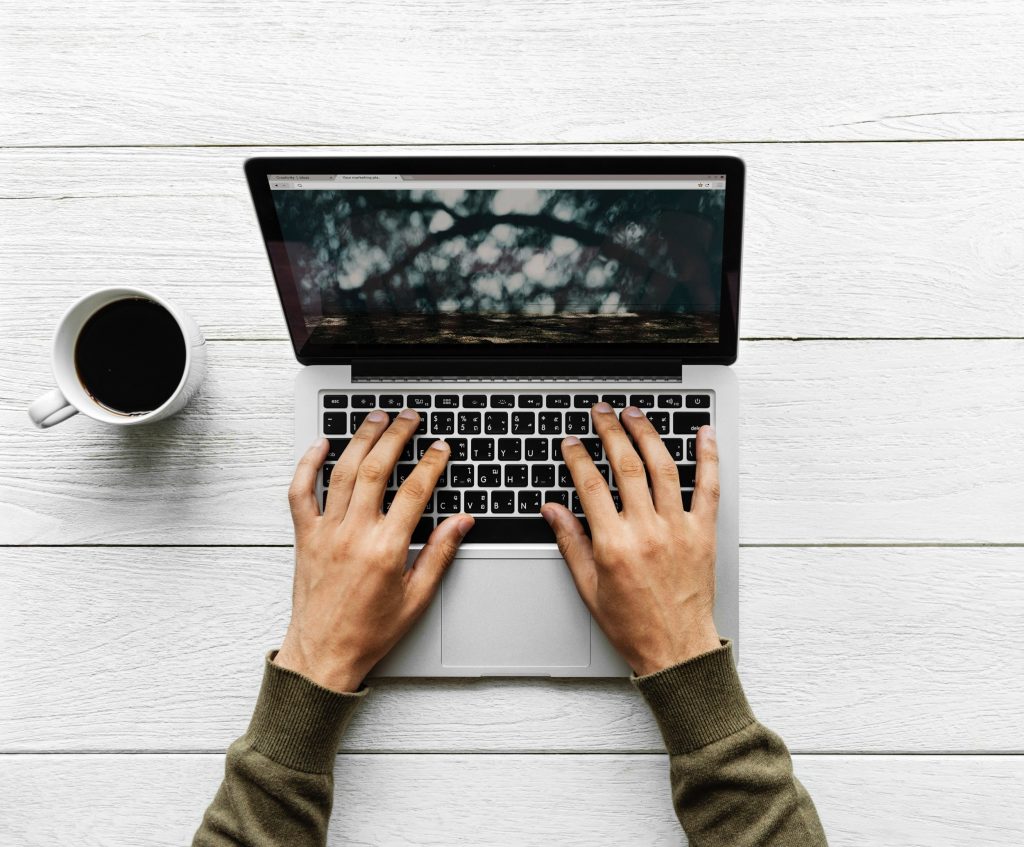 In this part, we'll discuss some things you need to know before changing broadband provider.
Broadband vs fibre: what's the difference?
As we've discussed previously, the terms "broadband" and "fibre" can be quite confusing, as they're used to mean different things by different people.
Broadband refers to a home internet connection. Normally it's used to market connections with a download speed of between 5-36Mbps.
Fibre is a special type of home internet connection which uses fibre-optic cable to deliver data much faster than traditional copper cables can. If you see this term, it normally means that the package will offer a speed of 36Mbps or more.
Confusingly, many ISPs use the term "fibre broadband" to describe some of their plans. If you see this term, just know that it refers to a fibre connection.
Will my speed reflect what's advertised?
The short answer is: it depends.
Most ISPs will give you an average speed you can expect on their plan. But what on Earth does this actually mean?
The truth is, you could face significantly lower speeds than this average, especially in the evening.
Your best bet is to go with an ISP who has awesome customer service. If you do eventually run into issues, you'll want to be with a company who'll actually listen to your concerns. It's a good idea to do extensive research on how each supplier handles situations where customers complain of drop-offs in their evening speeds.
Since March 2019, new Ofcom guidelines have come into play requiring telecommunications companies to advertise a guaranteed minimum speed – not just an "average". Unfortunately this is only a voluntary standard – but most major ISPs (including Sky, BT and Virgin Media) have signed up to the guidelines.
Internet speed: explained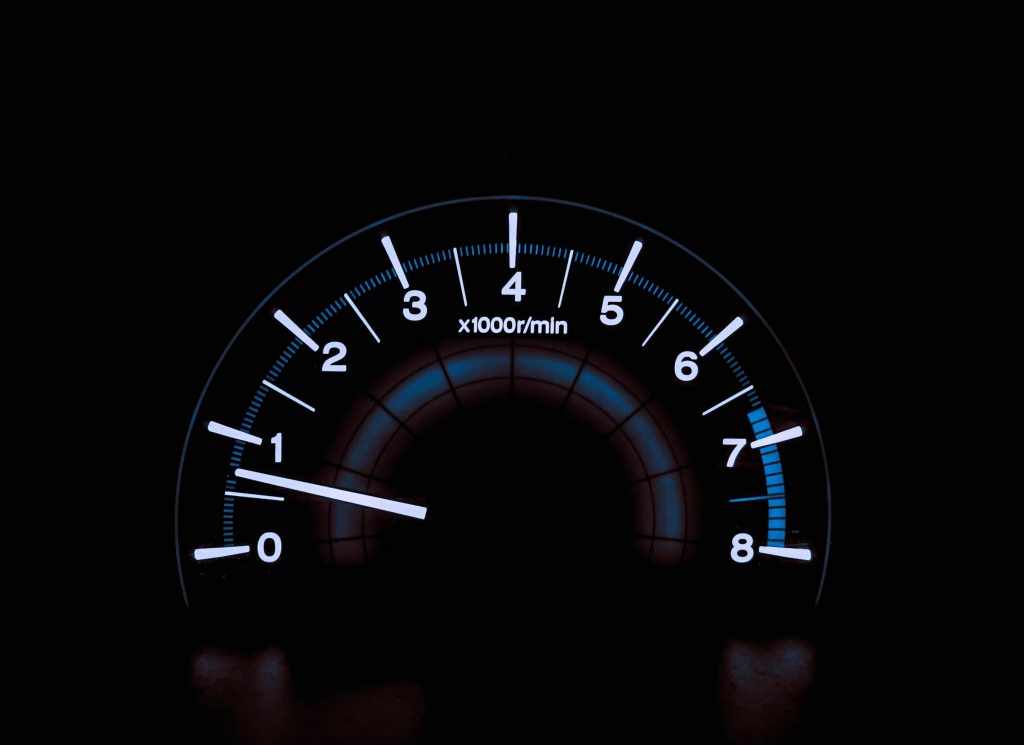 Comparing different advertised internet speeds is actually pretty simple.
The headline figure that most companies will give you is the download speed their plan offers. This is how fast you will (in theory) be able to retrieve data (like video streams) from the internet.
Separate to your download speed is your upload speed. As the name implies, this is the speed at which you can transfer data to the internet (for example, sharing a video on Snapchat).
Both of these figures are normally given in megabits per second (Mbps). A megabit is an eighth of a megabyte.
But what exactly is a fast internet speed?
What do I actually need?
Every household is different, so there's no one-size-fits-all broadband deal that's going to be perfect for every family.
You've got to consider exactly how you use your internet. From this, you can choose an ideal download speed.
Here are some rough guidelines:
For general web browsing (for just 1-3 people), you probably only need 10-25Mbps.
But if you've got heavy internet users in the family, who are always on social media, gaming, and watching YouTube, you'll want at least 50Mbps, and at least 100-200Mbps for households with 4+ highly-active internet users.
If you're uploading/downloading massive amounts of data from the internet almost 24/7 (like movies), or you're doing some other sort of highly-intensive activity (like hosting files for other people, or hosting game servers), you'll want at least 500Mbps and maybe even up to 1Gbps (1000Mbps).
Obviously, if in doubt, it's better to get more speed than you think you need. Upgrading contract with certain providers can be pretty expensive.
These days though, it's not just speed you've got to consider. Broadband plans come with a heap of addons – it's up to you to figure out exactly what you want, and what you don't, out of the following options:
Sport packages (like Sky or BT Sport, which has the Champions League).
Cable TV channels.
Domestic/international call minutes.
Extra mobile plan data (with EE for example).
If your home entertainment needs are pretty much satisfied by Netflix/Amazon Prime/other streaming services, it's probably worth prioritising bandwidth and going with an internet-only plan to save a few pounds.
Why do I need more speed the more people in the house?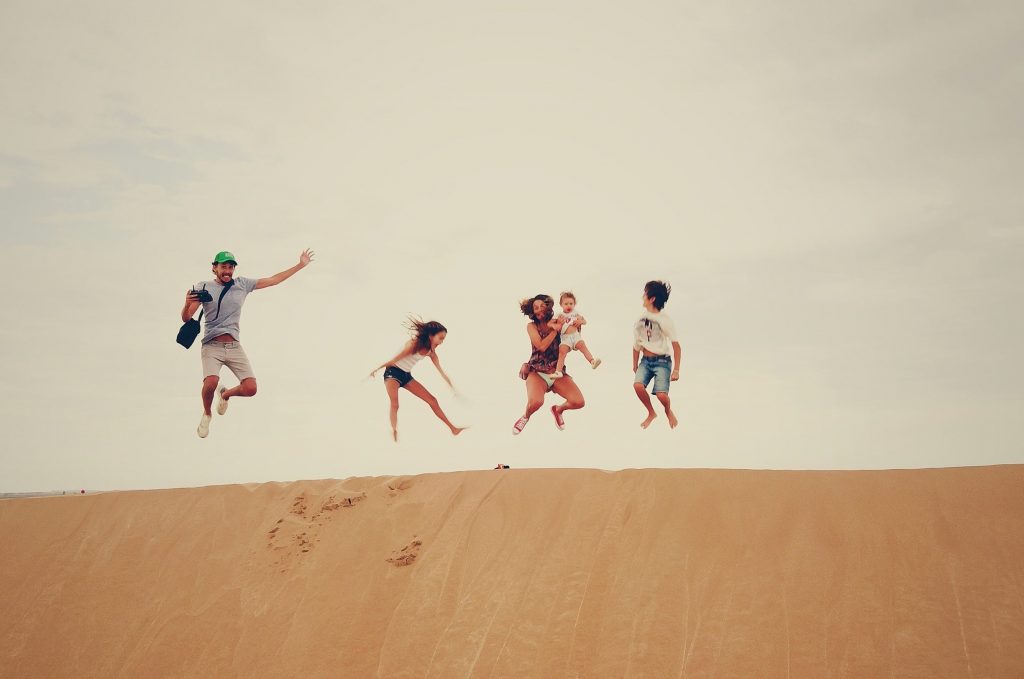 In simple terms, you can think of your broadband connection like a tunnel.
The more data packets travelling down the tunnel, the more clogged up it gets. This will reduce the overall speed of your connection for everyone using it.
To avoid issues whereby your ping spikes (causing lag when gaming) or your download speed drops when others are online, you'll need to have enough bandwidth to handle all the traffic in your household.
Use this bandwidth calculator to find out exactly how much speed your family needs.
Are usage caps still a thing?
For the most part, no.
In the olden days, ISPs would put a cap on the amount of data you were allowed to use per month. If you hit it, you'd either be charged more or have your speed slowed to a crawl.
Nowadays, only dongle/mobile internet plans have any sort of usage caps. If you're getting a cheaper broadband deal though, it's still worth reading the terms and conditions and confirming that you do in fact get unlimited internet usage.
What else defines the speeds I can get?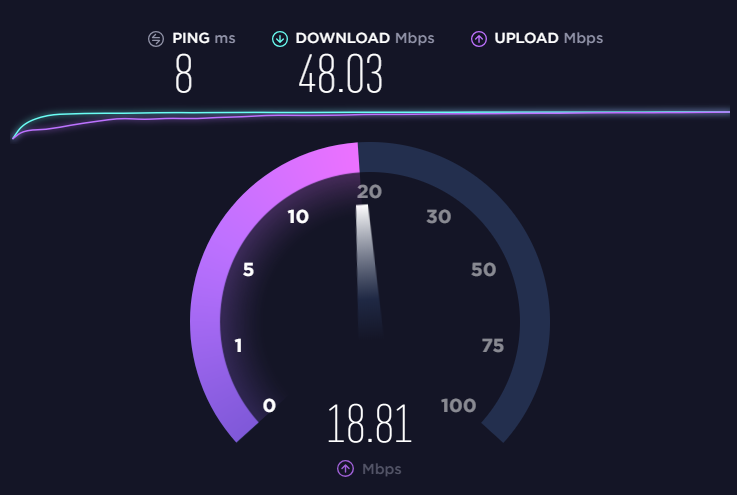 There are three other things which could impact the speeds available on your home internet connection:
1. Your local infrastructure
Some areas in the UK still don't have access to fibre internet – the old copper infrastructure is still in place. This is a particular problem in rural areas.
Fortunately, you can check what speeds are on offer before buying – most ISPs have an app on their website where you type in your postcode and it'll tell you the plans that are available in your area.
2. Your property's cabling
If you live in an older house/flat, it's possible that the cabling which carries internet data from the node to your house could have deteriorated to the point where your speeds are affected.
There's no way of knowing what the state of your cables are for certain – but if you're experiencing poor speeds on your current plan, this could be an indication that something's wrong.
Good ISPs will send out a technician to inspect your lines if you show them evidence of a problem.
3. Your distance from the cabinet/box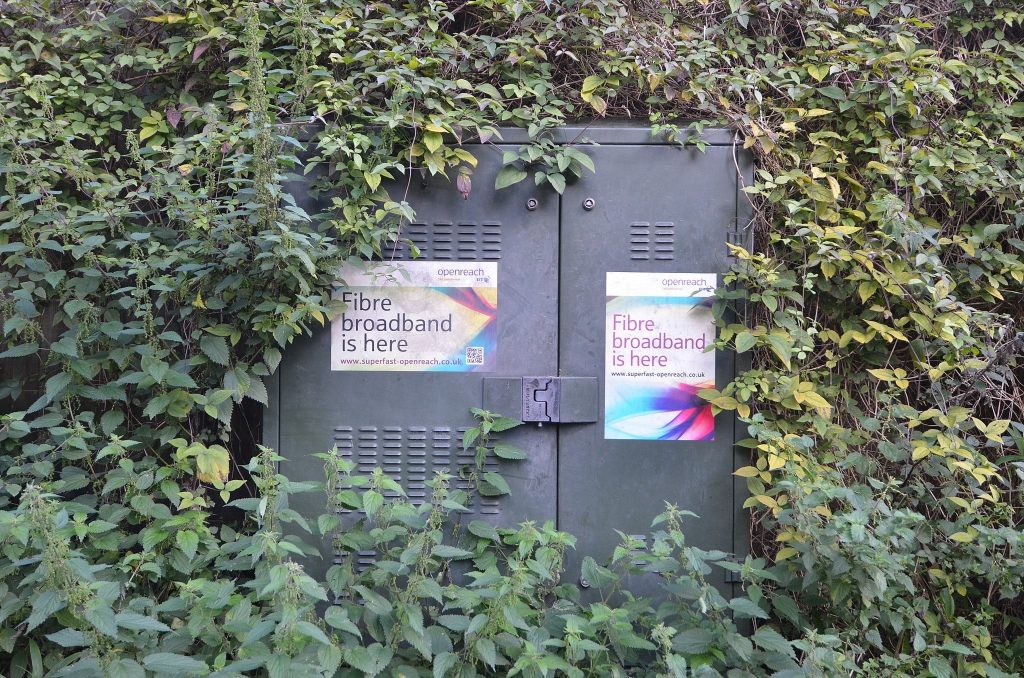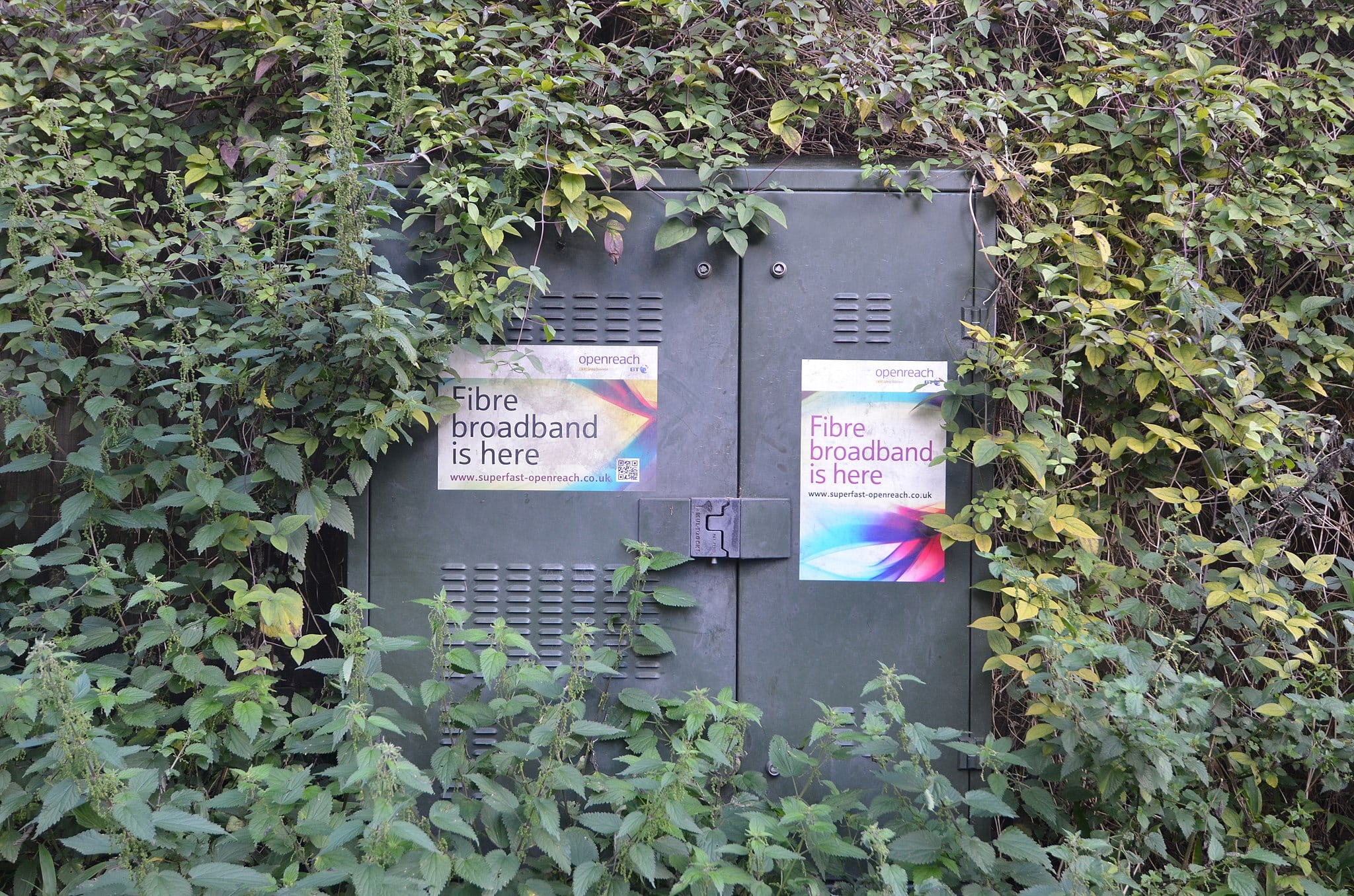 A lot of residential areas in the UK still use fibre to the cabinet (FTTC) technology or pure ADSL. What this means is that the actual connection from this cabinet in your street to your house uses copper cabling.
Using this type of cable, much of the speed can drop off over long distances. So if you're a long way away from the box, your speeds will suffer.
The only way around this is to try switching to Virgin Media (more on this a bit further down the page). They use a different type of cable which isn't so prone to speed drop-offs.
What if the worst comes to worst?
If your ISP simply won't provide what you paid for, and won't do anything about it, what can you do?
Sadly, Ofcom won't handle individual complaints. Their guidelines basically state that if you've got a problem with your ISP, you should first go through their official complaints department and lodge your case.
Failing this, you can escalate your complaint to an independent Alternative Dispute Resolution (ADR) Scheme. There are two Ofcom-approved ADR schemes – the Communications and Internet Services Adjudication Scheme (CISAS) and Ombudsman Services – all telcos must be a member of one of these schemes.
Once you've submitted your case, the ADR will take a look at the case (this normally takes around six weeks – but can take longer for complex cases) and decide on an outcome. They may force the provider to offer compensation, cancel your contract, or fix the problem you're having. No legal representation is required, but the ADR's decision is final and cannot be appealed.

What's the Openreach network?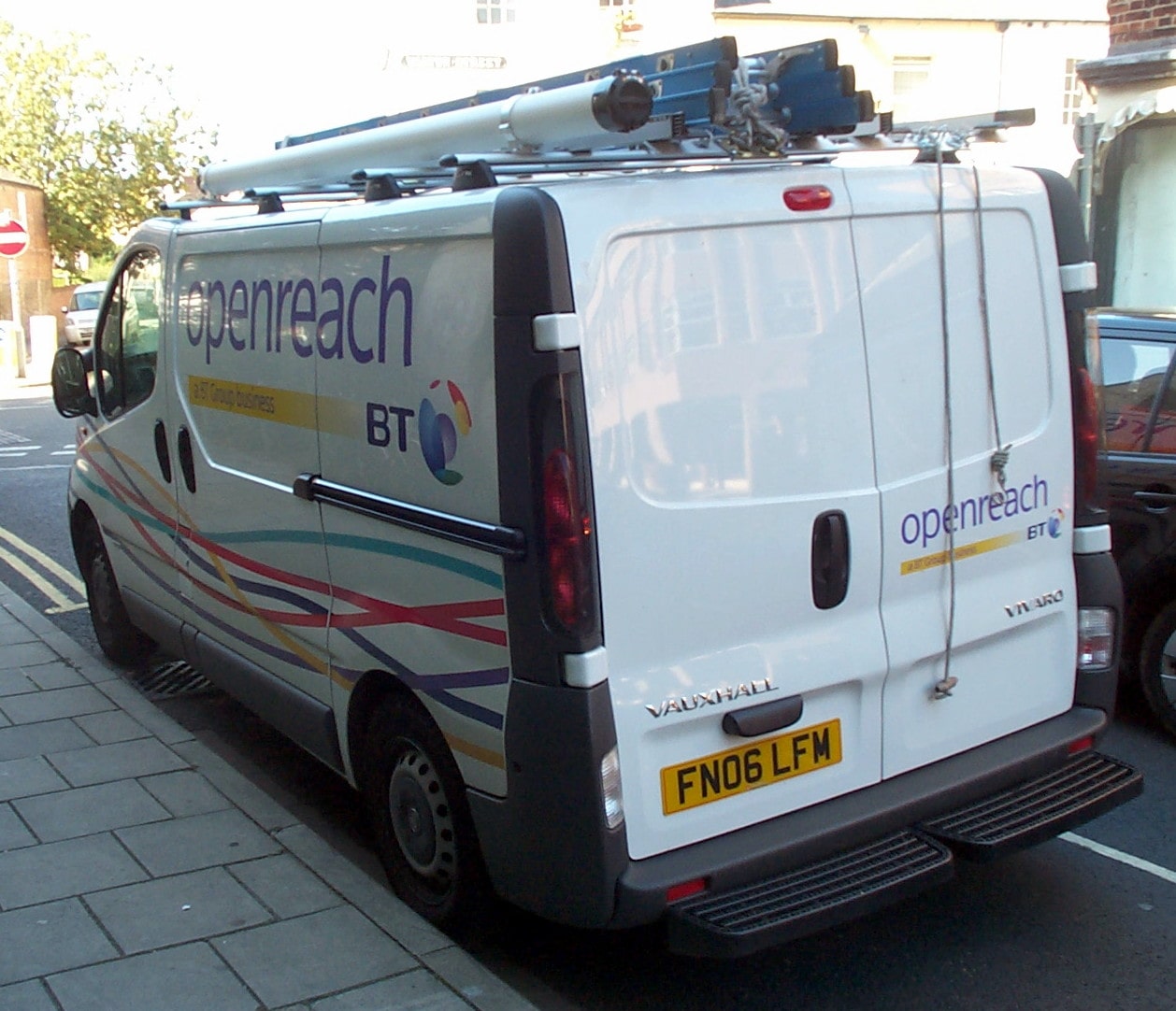 When comparing different ISPs, you'll probably hear about this thing called Openreach.
Openreach is a division of BT which owns and maintains the entire phone/broadband network in the UK.
As a result, most ISPs are customers of BT, because they use the Openreach network. Virgin Media is the only major telco which isn't – they have their own fibre network.
What does this mean for you as a consumer?
The main thing to note is it's an easier process to transfer broadband plan between providers on the Openreach network (like Sky to EE, or Plusnet to TalkTalk) than it is to change to/from Virgin Media to/from an Openreach provider (more on this below).
What's actually involved in changing provider?
If you've never switched ISP before, here's what happens. Fortunately, it's generally pretty hassle-free.
For those on the Openreach network switching to another Openreach provider (ie, you're not moving from/to Virgin Media or Hyperoptic), you only need to worry about dealing with the new provider.
Go to their website and order your new plan.
You'll soon get written confirmation from both the old and new ISPs confirming that the switch is in motion. The one from your current provider will notify you of any early cancellation charges you're obligated to pay. The one from your new provider will tell you the terms of the contract (including any potential setup charges) and exactly when your new plan will start.
Once the new plan is ready, you should receive a shiny new router in the mail. In most cases, you won't have any downtime, but this depends on the providers you're dealing with.
If the transition involves Virgin Media and another company on the Openreach network, the process is a little more complex:
Order your new internet plan.
Call up your old provider and explain that you're leaving/cancelling your contract.
The rest of the process is the same – you'll still get two letters (and hopefully a router!) in the mail. However, your old provider will cut off your connection at some point – there won't be a seamless switch, unless you get the date exactly right.
What else is different about Virgin Media?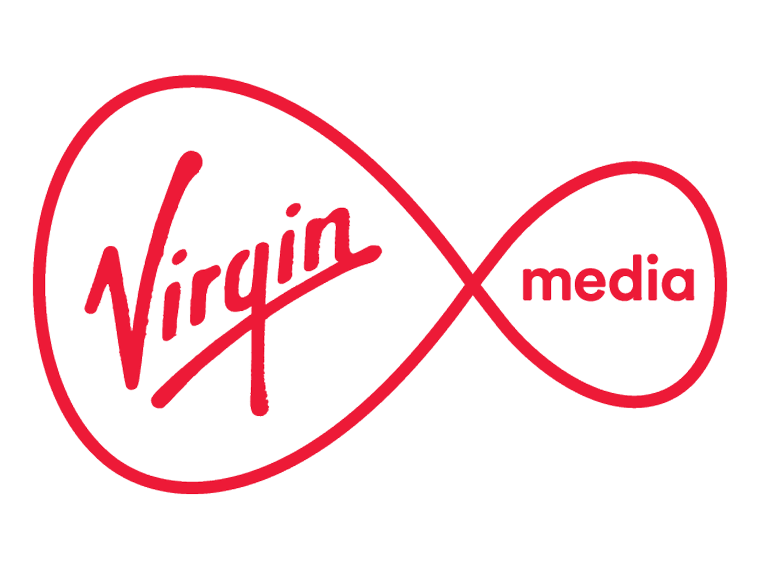 For one, they might have to dig up your front garden or driveway if you've never used their services before. They do offer to send out an engineer pre-purchase to check exactly what needs to be done before you sign anything.
The main difference though is that they use a thicker, insulated cable rather than the copper stuff most other provider employ. This technology has much less speed drop-off over long distances.
Essentially, if you're a long way away from the cabinet in your street, and you get terrible speeds on the Openreach providers, it might be worth giving Virgin Media a shot.
Do I need to pay line rental?
Unless you go with Virgin Media or Hyperoptic, your home internet is going to be delivered through your phone lines. Therefore, you must pay a line rental charge (normally included as a part of your monthly payment) in order to access the internet.
Unfortunately, this charge still applies even if you don't have a home phone in your house. There's no way around it.
Even if you do go with Virgin, their broadband-only package is only on offer in certain areas – it's not yet available UK-wide.
How do I ensure I keep my number?
Again, the Openreach stuff makes a difference here. You can keep your number either way, but it's a bit harder when you're switching between different networks.
If you're staying within Openreach, there'll be an option to keep your number (or a field where you can type it in). Your new provider will deal with the rest.
If you're moving from/to the Openreach network, you'll need to tell your new provider who your old provider was. They'll still deal with everything for you, but it might require calling them. Recently, most ISPs have begun adding options on their site when signing up to accommodate those switching between networks.
As you can see, it's pretty simple to keep your existing number – as long as you're staying at the same address, there's no reason you'd need to change your home phone number.
How do broadband contracts work? Can I get out easily?
When you sign up to broadband, you're entering into a legally-binding contract with an ISP. The contract basically states that you'll be provided with internet connectivity (bound by certain terms, like download speed), and you'll provide a certain amount of cash per month for this service.
However, it's not as simple as just paying the bill every month and then deciding not to pay if you don't want the service, like you could potentially do if you wanted to stop using Netflix.
Nearly all broadband contracts have a minimum term. If you cancel the contract (by switching provider for example) before this period is up, you'll likely be slugged with a cancellation fee. This can be a pretty hefty charge – it's definitely worth checking the terms of the contract to find out what this fee actually is before signing a new deal or cancelling an old one.
What sort of contract (if any) should I sign?
You normally get some sort of choice regarding what you can sign when beginning a new plan. Providers might offer:
No contract – pay on a month-by-month basis. Generally much more expensive.
A 12-month contract.
An 18-month contract.
A 24-month contract.
Obviously, the longer the contract the cheaper your monthly payments are going to be. However, you'll have less freedom in case you need to switch plan.
What you go for really depends on the following factors:
How confident are you that the ISP will provide awesome customer service in case things go wrong?
What sort of discount is available for a longer-term contract?
How much is the contract cancellation fee?
What are the other terms and conditions associated with a long-term contract?
Are there any other reasons you might want to change your contract? Will you be moving house for example?
Should I go with a big or small provider?
There are upsides and downsides to each.
Big providers generally have better infrastructure, and more technicians on-hand. Plus, if something goes really wrong, they'll have potentially hundreds of thousands of customers complaining, meaning they're bound to do something about it quickly. The issue is, if it's only you who's got a problem, it's possible your issue won't be a big priority.
Small providers might not have the capital of their bigger competitors, but they often try to differentiate themselves based on their customer service. If you pick the right provider, you should be able to find a company that'll be trying its hardest to keep you happy. But they might not be able to provide a deal as competitive as what major telcos can offer.
Ultimately there's no clear winner. Assess each plan on its merits to find the best possible deal. Also, be sure to check out how existing customers rate each company's customer service.
Who actually provides the best service?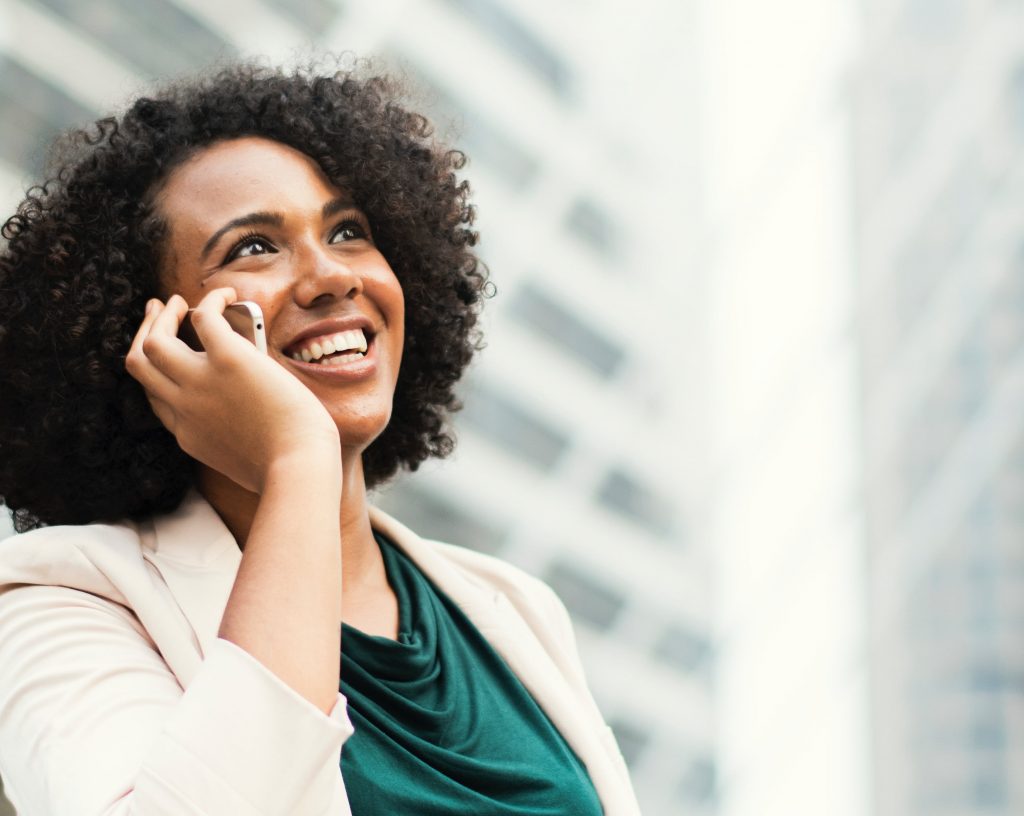 Apart from looking at customer reviews, there are also industry surveys out there which can provide some insight into what different ISPs are good/bad at.
Ofcom's recent report had a number of interesting findings:
Virgin Media customers are more likely to recommend their broadband services to a friend.
TalkTalk has lower-than-average customer satisfaction.
PlusNet customers wait the longest to get connected to their phone support, while EE users only spend around 48 seconds waiting to speak to an agent – the shortest ISP hold time.
Again, there's no clear winner. But certain companies definitely excel in certain areas.
What about my email address?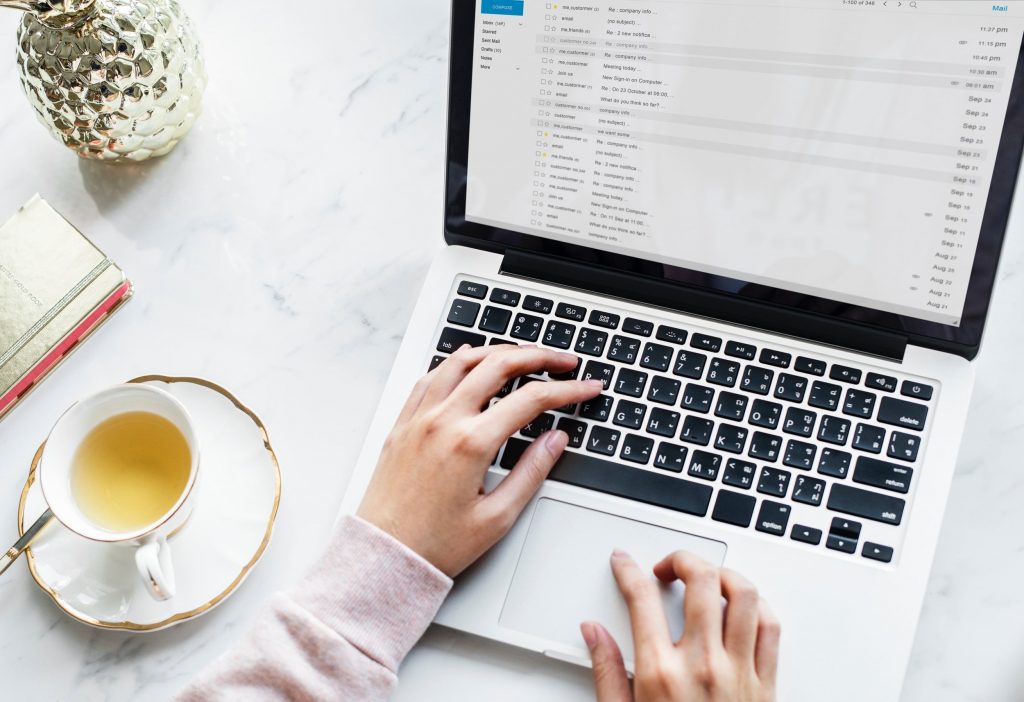 Still using an @sky.co.uk email address?
Depending on your current provider, this could be a problem. Some of them will delete your stored emails when you switch (or soon after you switch), forcing you to export anything you want to keep.
Sky and BT let you access your inbox and keep your emails indefinitely.
Post Office Telephony deletes your account immediately.
Plusnet tries to charge you £1.06 per month to maintain your inbox.
Have a look at your provider's website to see exactly what their email account policy is to avoid a nasty surprise when you switch.
If your account is likely to be deleted, you're going to have to switch to another service, like GMail. Using a provider other than your ISP is a good idea in case you ever have to change your plan again.
This new platform should have an import function if you'd like to keep your contacts and old messages. If you're lucky, there'll also be an option to forward any old messages onto the new email address (you'll have to set this up with your old provider).
It's a good idea to do this at least a few weeks before switching, especially if your old ISP is going to delete your account immediately. This gives you some time to log into any social media/other accounts you have and change the associated email address.
Conclusion
You've reached the end of our mammoth guide on switching broadband plan in the UK!
Whatever you go for, remember to read the fine print. Find out exactly what the cancellation fee is, what the cost will be once the contract is over, and whether or not you'll be charged extra for calls which last over a certain number of seconds. There's nothing worse than grabbing a sweet broadband deal, getting hit with a massive first bill, and then being unable to cancel the contract.
If you've still got any questions at all, don't hesitate to leave a comment below. We'll get back to you within 12-24 hours. 😉
About the author