Looking to save a little money on broadband? Or are you fed up with terribly slow internet speeds?
In this guide, we'll review the top 10 best broadband deals available in 2022, from the UK's leading broadband providers.
We'll also discuss some key things to consider when choosing a new broadband package.
Quick comparison table
Best broadband deals
Let's begin our reviews.
Below, we've looked at the 10 best broadband deals and providers in the UK in 2022.
We've ranked each internet company in the top 10 based on their speeds, customer service, and value for money.
BT don't normally offer the cheapest broadband plans on the market. However, there are a number of reasons you might consider their deals.
With BT, you get a minimum speed guarantee, as well as an average speed. This ensures that if your speed ever falls significantly, below the "Stay Fast Guarantee", BT has 30 days to fix the problem, or you can leave the contract.  Most other providers only give you an average speed estimate.
Also, BT typically offers better customer service than many other cheap providers. Their UK-based contact centre team is very responsive, should you need help setting up your connection. According to the latest Ofcom data, it takes less than a minute waiting on the phone to connect to BT customer service, on average.
With BT Fibre 2, you get a 74 Mbps average download speed, plus a 20 Mbps upload speed, which is plenty, even for internet-hungry families. Plus, if you have a large house, BT offers Wi-Fi signal boosters, helping you get a strong Wi-Fi internet connection in every room, albeit for an additional cost.
If you need faster speeds, BT also offers plans with download speeds between 150-900 Mbps, although they're not available everywhere. They also offer a cash reward card to new customers, and they also sometimes offer discounts for the first 3-6 months, which is nice.
The one downside to BT is they only have 24 month contracts – you have to lock in for a decent length of time.
NOW Broadband have offered extremely competitive broadband prices throughout 2021, and this is a trend that is set to continue in 2022.
Their Fab Fibre broadband plan offers a 36 Mbps average download speed for a very reasonable price. Plus, you can typically upgrade to Super Fibre, which offers 63 Mbps, for very little (or nothing) extra per month, depending on the promotion that NOW is currently running.
All NOW Broadband deals come with a 12 month contract length, rather than a long term 18 month or 24 month contract. You can also choose to pay as you go on a month to month contract, which very few other providers allow you to do.
Given how short the contract is, it's quite surprising to see that NOW only charge £5 in upfront costs. However, if you pay as you go, this upfront cost will be significantly higher.
Overall, if you want superfast fibre broadband for a reasonable price and on a 12 month contract (or shorter), NOW is a great choice. They don't offer ultrafast fibre download speeds, but Fab Fibre and Super Fibre offer plenty of bandwidth for most households.
With Vodafone broadband, you might pay more per month than with some other providers. And their deals all come with a 24 month contract – there are no short term contract length options.
However, Vodafone's "Pro Xtra" package is worth considering for certain people. Here's why you might want to look at this broadband deal.
Firstly, Vodafone mobile customers get a discount on this internet package, as well as a free gift often thrown in, such as an Amazon Fire tablet. It can make a lot of sense to bundle your pay monthly mobile and broadband contract with Vodafone. They also often include other free gifts for new customers, such as an Apple TV 4K, even if you're not a Vodafone mobile customer.
Secondly, you get a 4G broadband backup included. This means that if your fixed-line broadband ever goes down, your Wi-Fi router will connect to the Vodafone mobile network, allowing you to avoid any downtime.
Thirdly, you get Wi-Fi boosters included with the plan, ensuring you get a good Wi-Fi signal throughout your house. You also get access to a special Wi-Fi support team at Vodafone, helping to ensure you get great connectivity. You can choose the download speeds you get with Vodafone Pro Xtra – from 35 Mbps, all the way up to 900 Mbps, depending on what's available in your area. The speed you choose will obviously affect the monthly cost.
Finally, you also get anytime calls with this broadband plan. Line rental is included in the monthly cost, as are unlimited downloads.
If you live somewhere that Virgin Media is available, and want fast fibre broadband, their plans are definitely worth considering.
Virgin Media offer download speeds of up to 1130 Mbps, with their Gig1 plan. However, their M200 deal offers better value for money at the moment – it's significantly cheaper, while still offering more than enough bandwidth for most households.
Unlike BT, Virgin Media only have 18 month contracts. You don't have to lock in for 24 months. The downside is, the upfront cost is often higher with Virgin, since it's normally more of a complex process for them to set up your connection, especially if you've never used Virgin Media broadband at your address before.
Since they don't use your phone line to deliver broadband service, you can get a broadband-only plan with Virgin Media, and avoid having to pay for line rental. Oddly though, Virgin Media's broadband and phone deals are typically cheaper than their broadband-only packages. Therefore, it's not worth looking at Virgin's broadband-only offers at the moment – you might as well order broadband with a phone connection, even if you never set up the landline.
The other reason to look at Virgin, other than their speeds, is the TV bundles they have on offer. You can get access to hundreds of TV channels, including Sky Sports and BT Sport, for quite a reasonable price, if you're interested in cable TV.
When you look at Virgin Media's per month prices, they're not cheap, but given the download speeds on offer, the monthly cost of Virgin Media is pretty reasonable overall.
However, if you only need a download speed of 50 Mbps or less, it might not be worth paying more per month for Virgin Media, unless you simply want the luxury of being able to download files, game updates and movies extremely quickly.
The main downside to Virgin Media is their customer service. According to the latest Ofcom data, Virgin Media underperforms in some key areas. For example, according to the survey, 78% of Virgin customers said that they were satisfied with the overall service provided, compared to 88% of BT customers.
For those looking for fast fibre broadband at a reasonable price, Shell Energy Broadband might be worth considering.
Their Superfast Fibre Plus plan offers 67 Mbps for quite a low monthly cost, making it their best value deal in our opinion.
You can also get 38 Mbps with Shell Superfast Fibre, helping you to save money. Plus, Shell has some ultrafast fibre broadband plans available, offering speeds up to 944 Mbps in certain areas, if you want faster speeds.
No matter which broadband plan you choose, there are no setup fees involved. Shell Energy Broadband comes with an 18 month contract, which isn't extremely short, but it's not too long either. There are no pay as you go options, unfortunately.
Shell typically offers very competitive prices. While they're not always the cheapest option on the market, they offer customers extra value through access to exclusive rewards. For example, you can save money at Shell petrol stations, and are also entitled to savings on your Shell Energy bill, if you're a Shell Energy Broadband customer.
Other than these discounts, there aren't many bundles or extras included with Shell Broadband – they're more of a simple provider. However, you can include anytime calls for a reasonable per month price if you're a big landline user.
The main issue with Shell is their customer service. According to Ofcom data, they're one of the most complained-about providers, especially when it comes to connection issues.
Unlike many other fast fibre broadband providers, Hyperoptic focus specifically on broadband. They don't have TV bundles, for example, and you can get their broadband service without paying for phone line rental if you want.
Hyperoptic isn't available everywhere – their network is available mostly in towns and cities. However, if you can get Hyperoptic, their plans are definitely worth checking out.
For starters, they offer the cheapest ultrafast broadband in the UK. You can get up to a 900 Mbps average speed for a very reasonable monthly cost, and there are also 50, 150, and 500 Mbps plans available as well. Plus, Hyperoptic match their download and upload speeds. You don't have to pair 500 Mbps with a 20 Mbps upload speed – instead, you'll get 500/500 Mbps.
Also, Hyperoptic offers very good contract flexibility. You can choose a monthly rolling plan, making it easy to switch providers in the future, or commit to a 12 month or 24 month contract length, to lower your monthly cost.
Most Hyperoptic plans have an upfront cost, but it's not normally very expensive. You can avoid these setup costs on some deals, depending on the promotions currently running.
Sky is another good choice if you want fast download speeds, or a broadband and TV deal.
Sky actually hides their available broadband deals. If you go to their website, you'll find three main deals available, but you should put your postcode in – this way, you'll see all of the speed plans available where you live.
The good thing is, Sky has a good range of deals for nearly every address in the UK. If you have full fibre broadband where you live, you can get ultrafast download speeds of up to 900 Mbps, which is great.
In general, Sky Broadband has quite reasonable monthly costs, although there is normally a decent upfront cost. If you buy broadband on its own from Sky, you'll be getting good value, but they do say that in-contract price rises may occur.
The main reason to choose Sky is their broadband and TV deals. At a basic level, you can include a Sky Q TV box, which gives you freeview channels, and the ability to record programmes. You can then add on Sky TV packs to watch other channels, like Sky Sports and Sky Cinema.
These days, Sky even has their own smart TV, called Sky Glass, which you can add on to your broadband plan. This is actually quite a good way to get a TV upgrade without having to pay a lot of money upfront – instead, Sky loans the TV to you, and you pay it back over 18 months through having a higher monthly cost.
Plusnet is another cheap, simple broadband provider, with similar prices to what NOW Broadband offer.
Unlimited Fibre from Plusnet offers a 36 Mbps average download speed for a low monthly cost, and no setup fee. Line rental is included in the per month price, and this deal comes with an 18 month contract.
What's great about Plusnet is their customer service. For a cheap provider, their UK-based customer support team is very helpful, and is also very responsive if you have trouble setting up their Wi-Fi router, or have connection issues in the future.
Also, Plusnet includes a special reward card for new customers who sign up to their broadband deals. Currently, this reward card is worth £60. Even though the amount of this Plusnet reward card can vary each month, it's usually enough to pay for at least two months of the broadband service, which is great.
On the whole, Plusnet is definitely worth considering if you want a cheap broadband deal, from a provider with good customer service, and don't mind locking into an 18 month contract.
EE is actually owned by BT. As a result, EE Broadband is very similar to BT Broadband – they both offer a similar range of packages, with similar upfront costs, and a 24 month contract.
However, there are a few reasons to look at EE Broadband.
As an existing EE mobile customer, you can get 10% off your EE Broadband monthly cost. You will also be entitled to bonus data on your phone plan each month, which is a nice touch.
Even without this discount, EE Broadband can sometimes be cheaper than BT Broadband. It depends on the offers that each has available at any given moment. Overall, their service is typically quite good value for money.
Also, EE has the best customer service of any major British broadband provider, according to the latest Ofcom research. They answer the phone quicker than any of their competitors, on average, and have some of the best customer satisfaction of any broadband provider in the UK.
The thing that sets TalkTalk apart from other British internet service providers is their "Boosts" system.
Rather than having to commit to buying inclusive calls for the life of the contract, you can add or remove a TalkTalk Boost at any time you like. If a family member goes overseas on holiday, you can add the International Max Calls Boost for a month, and then remove it when they get back. Most other providers don't give you the option to do this.
Regarding the broadband itself, Fibre 35 offers a 37 Mbps average download speed – the naming of their fibre broadband plans is slightly confusing. This deal is quite reasonably priced, and only has a £9.95 upfront cost – not £25+, like with some other companies.
Unfortunately, you do have to sign a 24 month contract with TalkTalk broadband. However, they do include free inclusive calls to other TalkTalk customers, which is a nice touch.
Apart from Fibre 35, you can also get Fibre 65 for faster download speeds, and TalkTalk also offers full fibre deals, giving you up to 506 Mbps with TalkTalk Fibre 500.
What you need to know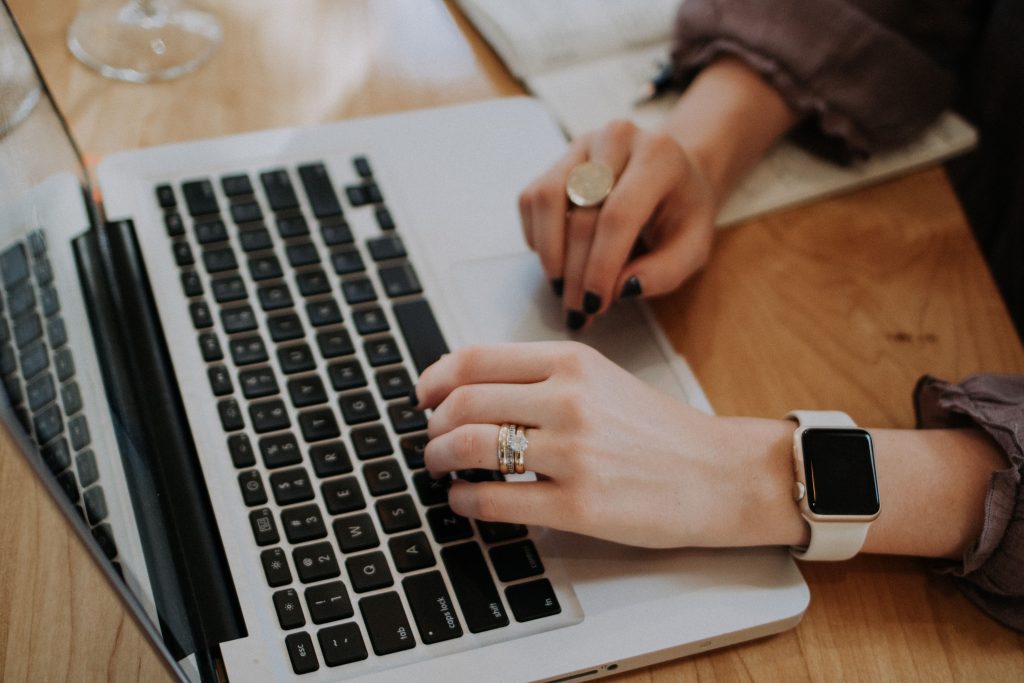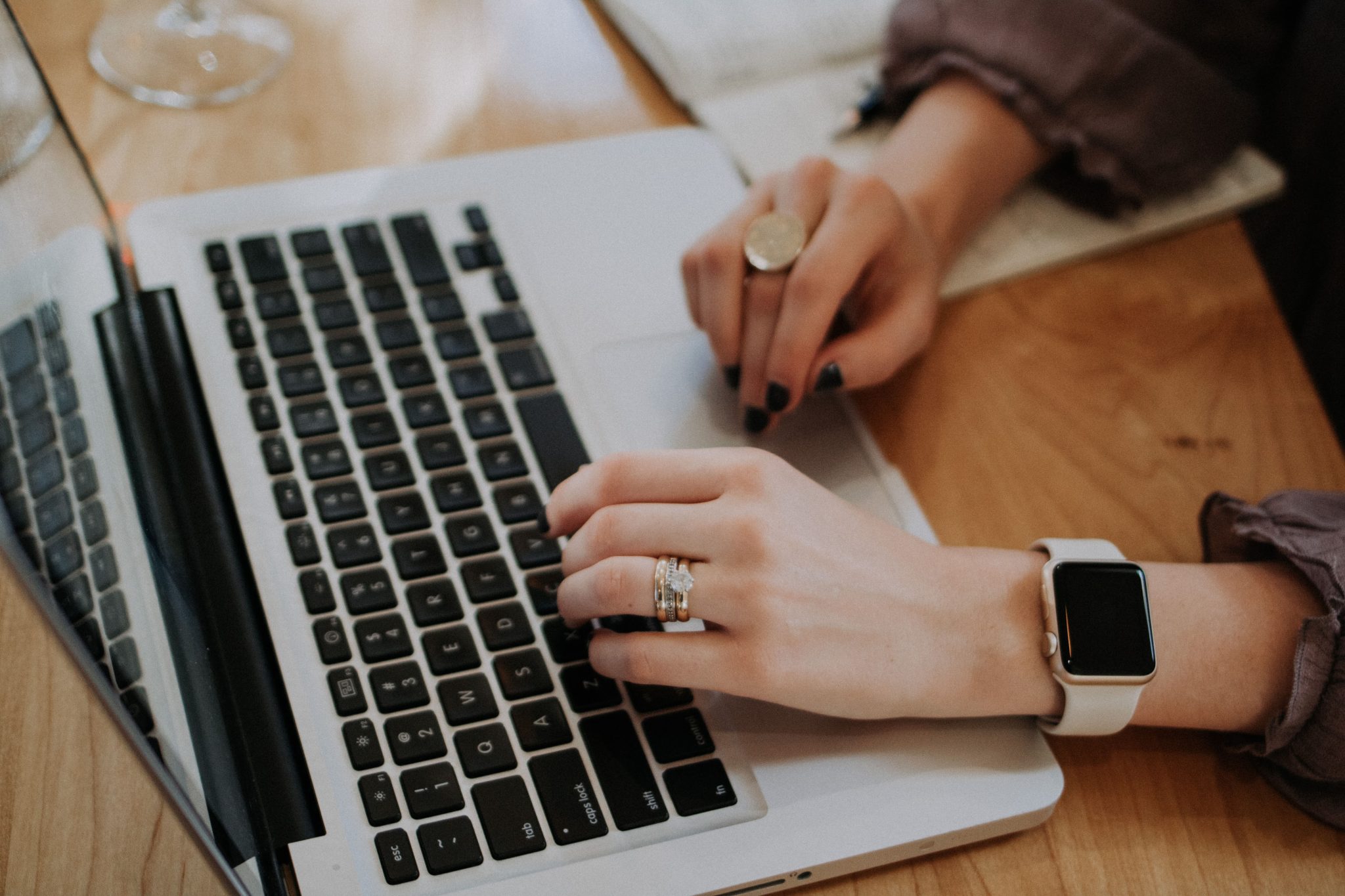 In this part, we'll explain what you need to know when choosing a broadband provider, and a broadband deal, in 2022.
We'll explain how to compare different deals from different providers, how to find the right package for your specific needs, and what happens when you switch broadband providers.
If you'd prefer, you can watch our video discussing how to choose the right broadband plan and provider:
What broadband speed can I get at my address?
When shopping for a new broadband deal, the first thing you might be wondering is what speeds you can get at your address.
The answer depends on what broadband infrastructure is available where you live.
The UK currently has four major broadband networks. One or more of these networks may be available in your area:
Openreach, owned and operated by BT, is the UK's primary broadband network. Using Openreach, your internet connection is delivered through your phone line. The vast majority of British broadband providers lease Openreach access from BT – therefore, if you choose a provider like TalkTalk, NOW Broadband, Plusnet, Shell Energy Broadband, Vodafone, or a number of others, you'll be using the Openreach network. Openreach typically offers maximum download speeds of 24-67 Mbps, however you may be able to get up to 900 Mbps with certain Openreach providers if you live in a major city.
Virgin Media use their own broadband infrastructure, often offering much faster speeds than Openreach. Rather than using your phone line, Virgin Media delivers ultrafast fibre broadband through their own cable connection – this is how Virgin Media delivers cable TV service as well. Virgin Media isn't as widely available as Openreach, but if you can get it, you should be able to get average download speeds of just over 1000 Mbps (1 Gbps).
Hyperoptic is a relatively new broadband provider, offering ultrafast fibre-to-the-building broadband in certain areas, especially towns and city centres. If Hyperoptic is available where you live, they should offer you download and upload speeds of up to 900 Mbps.
KCOM own and operate their own broadband network in Hull and surrounding areas. It works in a very similar way to Openreach, except only KCOM sells access to their network. You can't get Openreach access in the majority of Yorkshire and Lincolnshire, where KCOM operates.
To check exactly what broadband service and speeds you can get at your address, you can use the Ofcom broadband coverage checker.
What broadband speed do I need?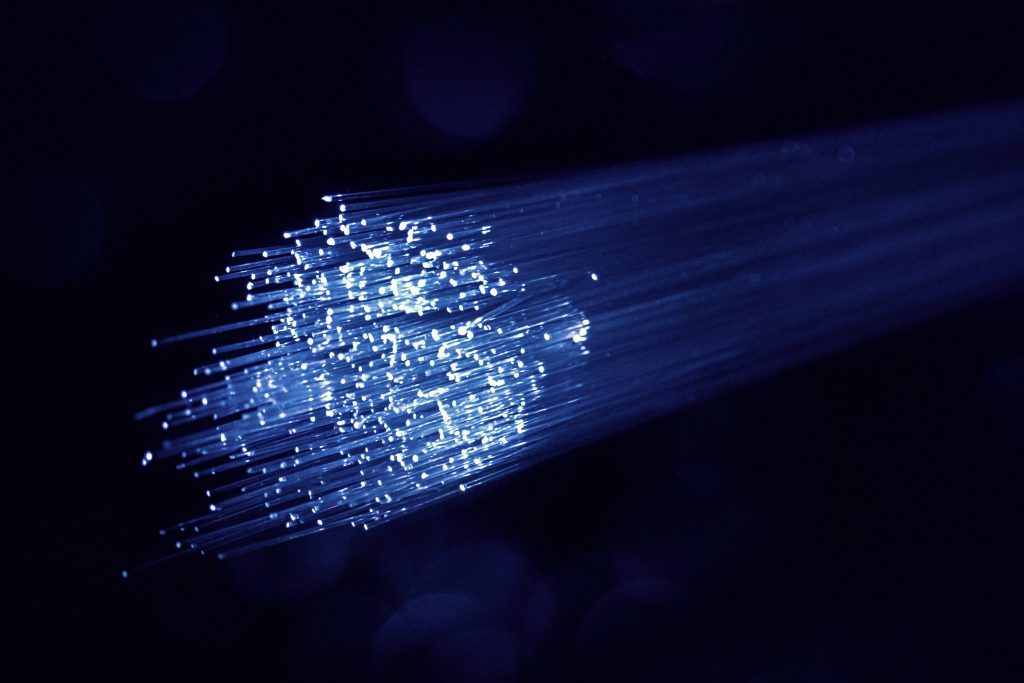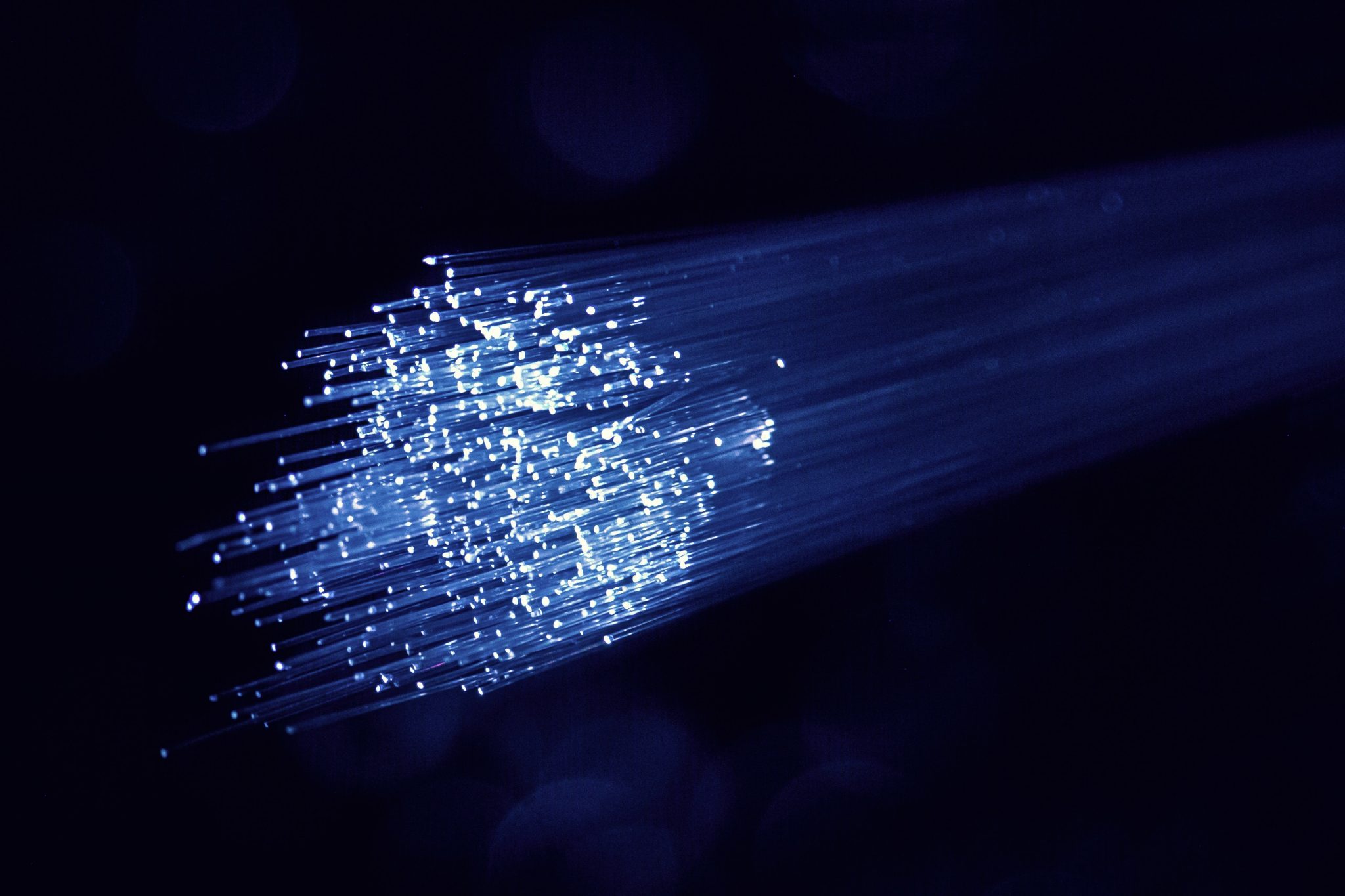 If you're fortunate enough to live somewhere you can get ultrafast download speeds, you might be wondering whether or not you need such fast speeds. After all, a 1000 Mbps broadband package normally costs about £60 per month – nearly triple what a 67 Mbps plan will cost.
When thinking about bandwidth, and how much speed you need, you can visualise it a bit like a motorway. The cars are your internet traffic, and the number of lanes represents your download/upload speed, also known as your broadband bandwidth.
The more traffic you download/upload at any given moment, the more cars there are on the road, and the more likely you are to clog up the connection, slowing everything down.
Therefore, the more data-intensive activities you perform, such as watching videos, or downloading large files, the more lanes you need – you need more bandwidth to be to avoid slow-downs. The same is true the more people in your household – when multiple people get online, this increases the demand on your Wi-Fi network, increasing your bandwidth needs.
A good rule of thumb is:
< 25 Mbps – good for up to two people with moderate internet usage – browsing the web, using social media, watching videos sometimes.
26 – 50 Mbps – good for small families with moderate internet usage – up to two or three people watching videos or doing data-intensive activities at the same time.
51 – 100 Mbps – best for larger families with high internet usage – up to five people online at once.
You can use our bandwidth requirements calculator to see exactly how what speed you need, given the number of people in your household, and your internet usage.
The benefit of getting more than 100 Mbps is mostly the luxury of being able to download things super-fast. For example, you can get the latest FIFA update done in 10-20 minutes, rather than a few hours. Or you might be able to get large downloads done in just a minute or two, if you have gigabit broadband speeds.
You may also like to have ultrafast broadband if you live in a large household, such as a student with flatmates. This will ensure that you never slow down, no matter how many people get online.
It's also important to note your upload speed. If you have 100 Mbps down but only 2 Mbps up, then your connection may slow down when somebody performs a large data upload. It's good to get an upload speed of at least 7-10 Mbps if you can, to give yourself a buffer.
Average vs minimum download speeds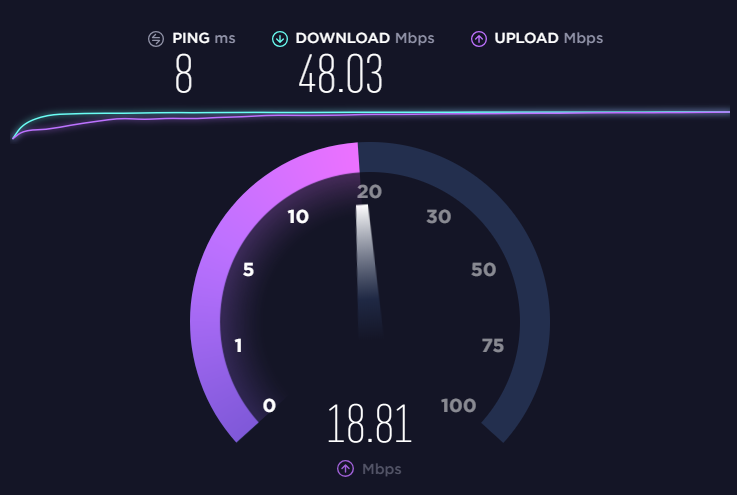 When comparing different broadband providers, you might notice that some of them provide an average download speed that you can expect to receive. On the other hand, other companies will provide a minimum download speed, possibly in addition to an average speed.
Broadband providers cannot say "your download speed will always be exactly 36 Mbps." The exact speed you receive at any given moment will depend on a number of factors, such as congestion on the network (which is common during peak times), how many other people at home are online, and whether or not you're using Wi-Fi.
Providers that include a minimum speed guarantee have signed onto Ofcom's Broadband Speeds Code of Practice, which came into effect in March 2019. Under these regulations, broadband providers must give you the right to exit your broadband deal, including any bundle you have entered, if they cannot fix the speed consistently falling below the minimum baseline within 30 days of you reporting it.
In addition, under this code of practice, and the guidelines put in place by the Advertising Standards Authority, advertised average speeds should represent the speeds available to at least 50% of customers during peak times (8-10pm). If you experience significantly slower speeds, you should have grounds to leave the contract or pay less for a lower-speed plan if your provider can't fix the issue. However, it's important to check their terms and conditions closely, as each provider's processes vary slightly in how they manage situations where you experience slower broadband speeds than what has been advertised.
Broadband contracts explained
There are five types of broadband contract lengths currently offered in the UK.
Pay as you go (also known as 30-day or month-to-month contracts). If you pay as you go, you can cancel your broadband at any time, by providing due notice to the provider. These types of contracts usually have the highest upfront costs. NOW Broadband is one of the only UK broadband providers that offers pay as you go fixed-line broadband.
9 month contracts. Usually only available for students, for example with BT.
12 month contracts.
18 month contracts.
24 month contracts.
If you enter into a pay monthly contract (rather than paying as you go), you will likely have to pass a credit check with the provider.
With an 18 month or 24 month contract, the upfront cost is often waived or significantly reduced, because you're committing to a certain provider for a longer period of time. 12 month contracts sometimes have a decent upfront cost, although this isn't always the case.
You can cancel your broadband contract if you choose to do so. However, you will have to pay a significant break fee, and may have to provide extended notice to the provider. This exit fee varies by provider, and is higher the longer you have left on the contract.
In general, it's better to be in a contract whenever possible. At the end of a 12, 18, or 24 month contract, the broadband provider will typically increase the monthly cost quite a bit. By being in a contract, you can get access to the same broadband speeds and service for a lower cost. However, being in a contract does mean that you'll need to be prepared to stay with the same provider and plan for an extended period.
Broadband line rental explained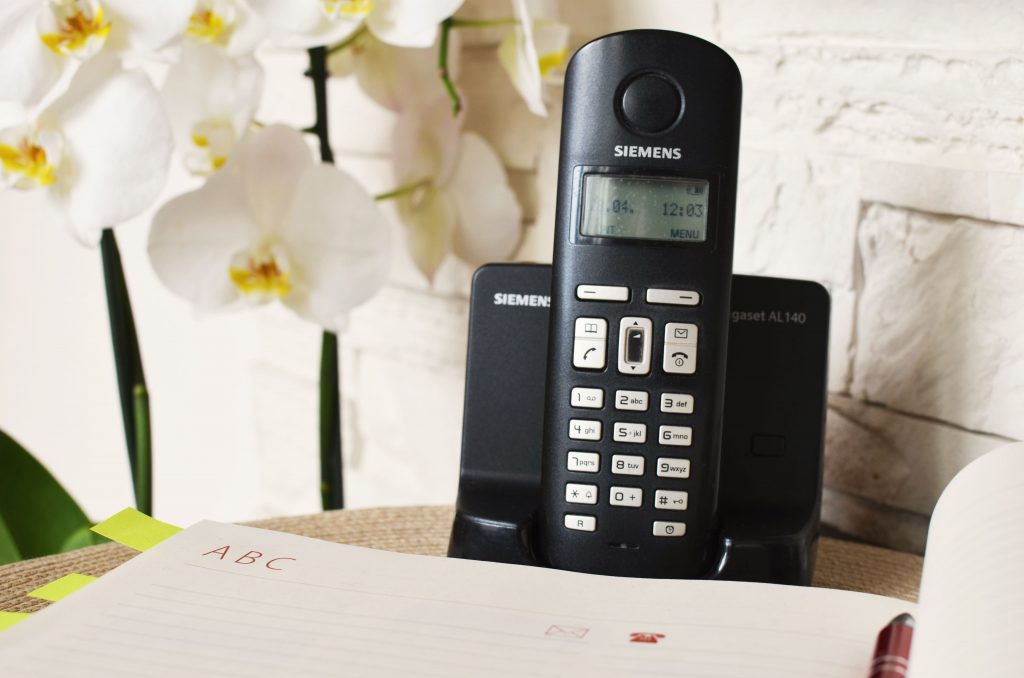 If using Openreach broadband, your broadband service is delivered through your phone line. Therefore, you have to pay for line rental, even if you don't use your home phone.
However, you don't have to worry about paying an additional fee, beyond what's listed on a given broadband deal. Broadband providers include line rental in the monthly cost of their contracts.
With Virgin Media or Hyperoptic, they don't use the phone line to deliver broadband service. Therefore, you can buy broadband without a landline, and don't need to pay for line rental. However, these two companies don't have quite as extensive network coverage as BT or other Openreach providers, so they might not be available at your address.
It's worth noting, some Openreach broadband providers, such as BT, offer broadband service without a landline phone service. In this case, you can save a bit of money on your plan. However, you still have to pay for line rental as a part of the per month price, since this is how your broadband is delivered.
Broadband setup costs explained
When you buy a new broadband deal, the provider might incur some costs to get you connected.
For example, they will almost always send you a new Wi-Fi router, so you can get the most from your broadband connection. They may also send an engineer to your house, depending on the providers you switch between.
As a result, many broadband plans come with an upfront cost, in the region of £5 – £40. The upfront cost will likely be higher if you buy a broadband and TV deal, due to the cost of sending you a TV box and setting up your cable TV channels.
There are plenty of broadband packages sold with no upfront costs, even on 12 month contracts. However, if you strictly want to avoid paying an upfront cost, this will limit the number of deals you can choose between somewhat.
Broadband bundles explained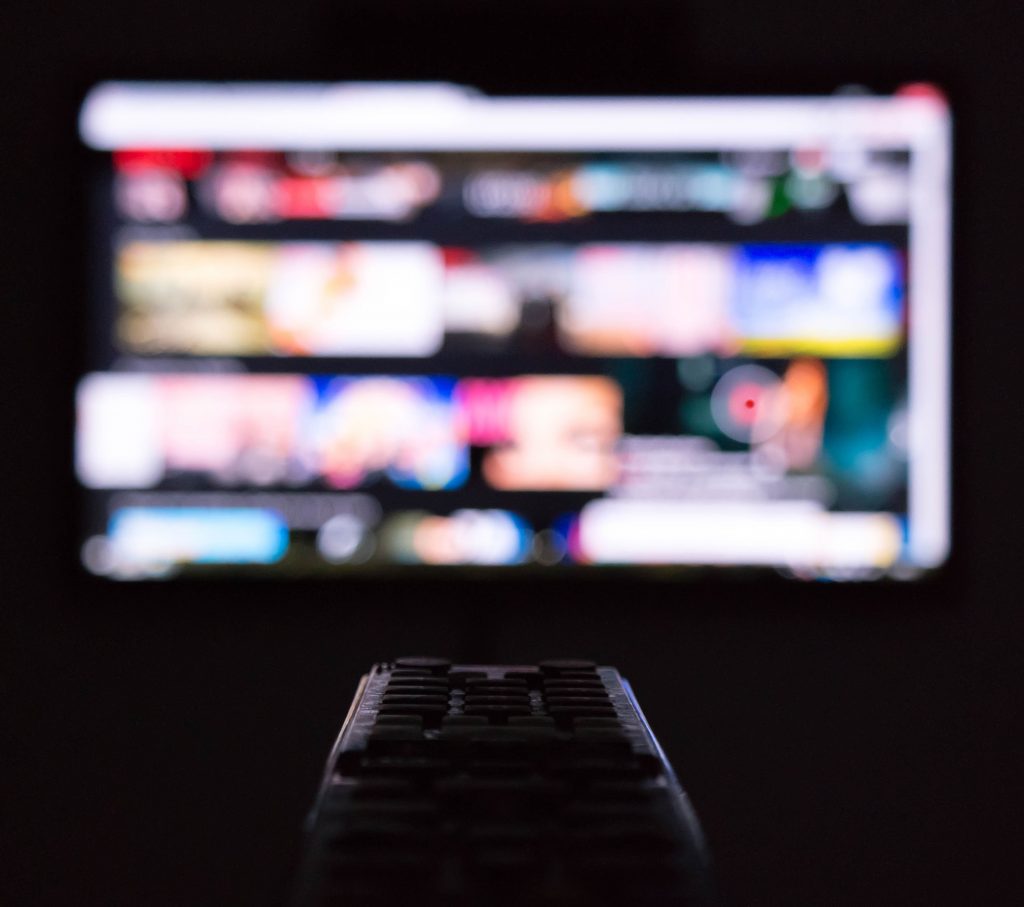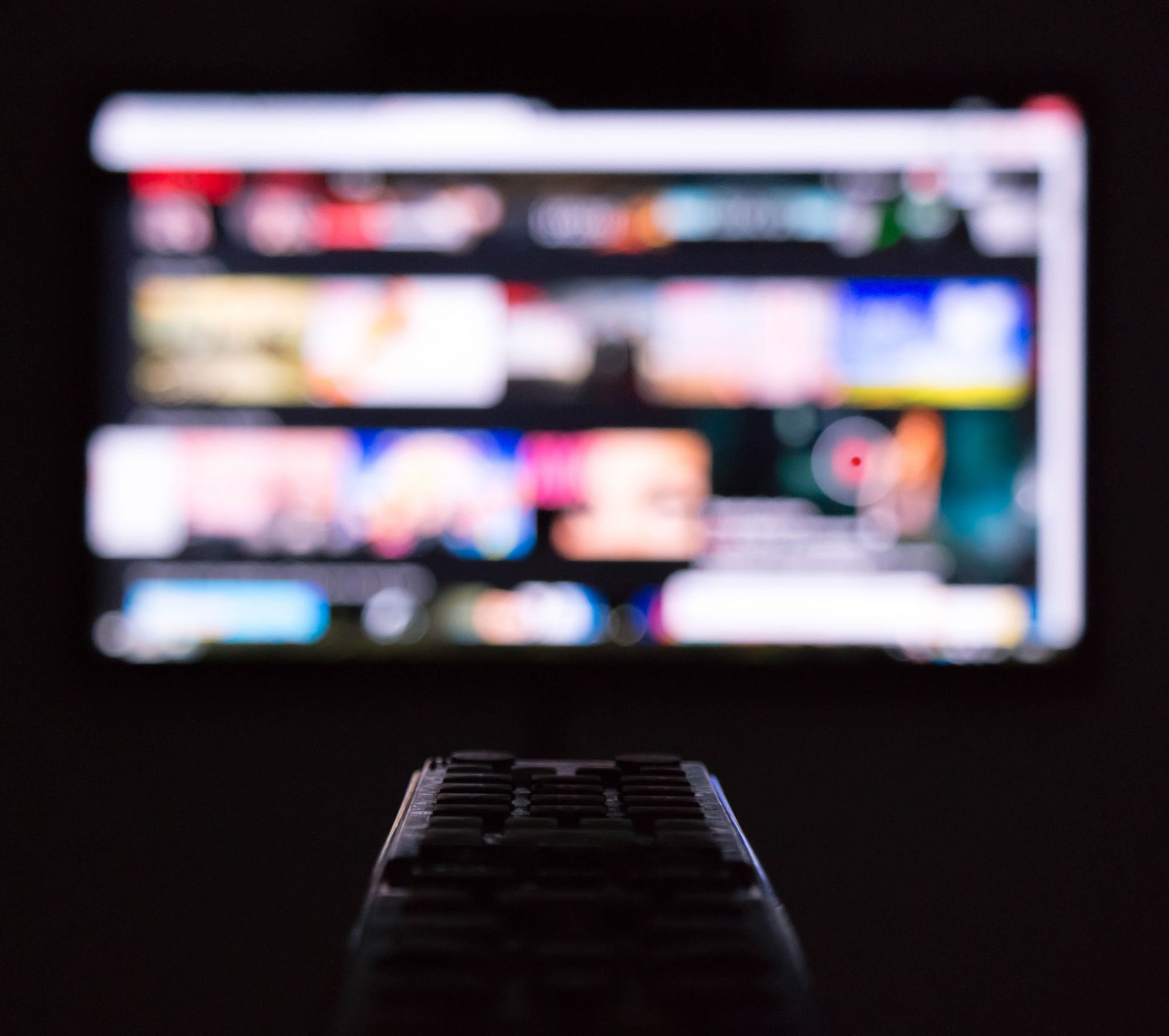 There are a number of add-ons that you might like to bundle with a new broadband deal:
Landline calling minutes. You can typically add evening/weekend calls, or anytime phone calls to UK landlines and mobiles, as long as you buy a broadband package with a landline connection. You can also buy international calling packs with some broadband providers.
TV channels. Many, but not all internet service providers give you the option to buy access to TV channels, such as BT Sport, Sky Sports, and Sky Atlantic. You can either sign a long term broadband and TV contract, and get a TV box, with a provider like BT, Sky, or Virgin Media. Or, you can add on a TV streaming service, and watch television using your broadband connection. NOW Broadband currently offer Sky TV streaming bundled with their broadband plans.
Wi-Fi signal boosters. BT in particular is quite big on these devices. Basically, with Wi-Fi signal boosters, your provider will send you a Wi-Fi router, as well as a number of signal boosters to place around the house. These boosters help you to get a better Wi-Fi connection throughout your house, even if you're a long way from your router.
4G broadband backup devices. Vodafone is a company that offers this type of product. Essentially, they include a 4G module on your router, and if your broadband ever goes down, you can use the 4G signal to get back online. In some situations, your 4G signal can actually be faster than using WiFi. However, most of the time these backup devices are speed-limited by the provider.
Other discounts and benefits. Sometimes, if you bundle your broadband and mobile phone service with the same provider (such as BT, EE, or Vodafone), you can get certain benefits, such as a broadband discount, or extra mobile data. Also, with some companies like Shell Energy Broadband, you can get access to special discounts, simply by being a broadband customer.
Do broadband deals come with unlimited downloads?
In the UK, all fixed-line broadband packages (meaning, delivered through your phone line, fibre, or cable broadband, not 4G or 5G) currently come with unlimited downloads and uploads.
Data caps and usage limits on home broadband deals are a thing of the past. However, if you use a dongle or MiFi device, and get online with mobile broadband, then your plan may have a data cap.
What happens when you change broadband provider?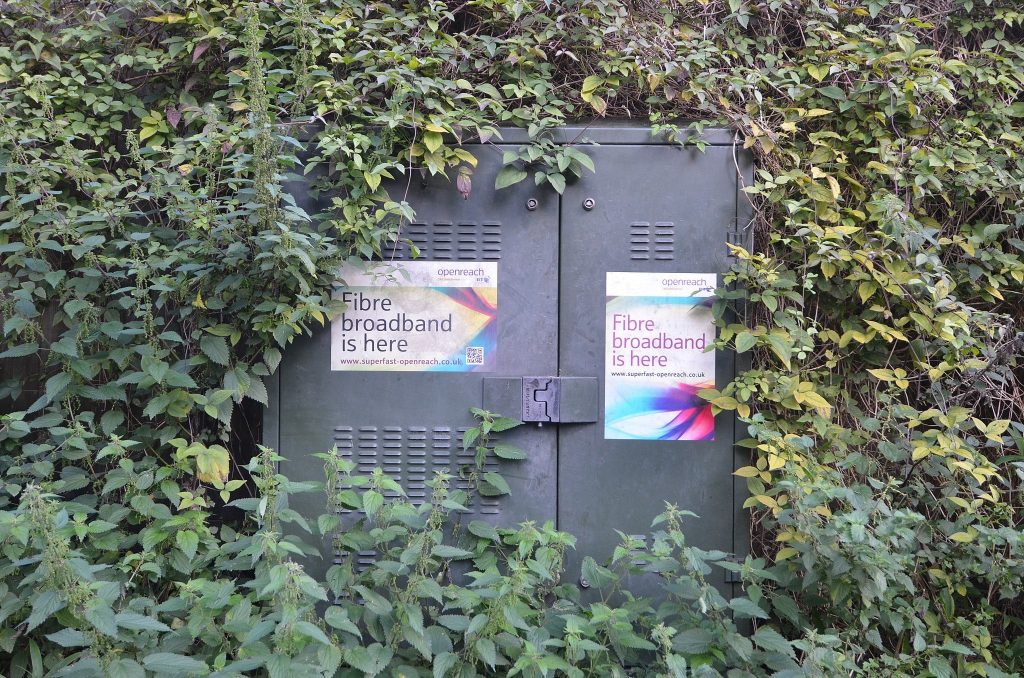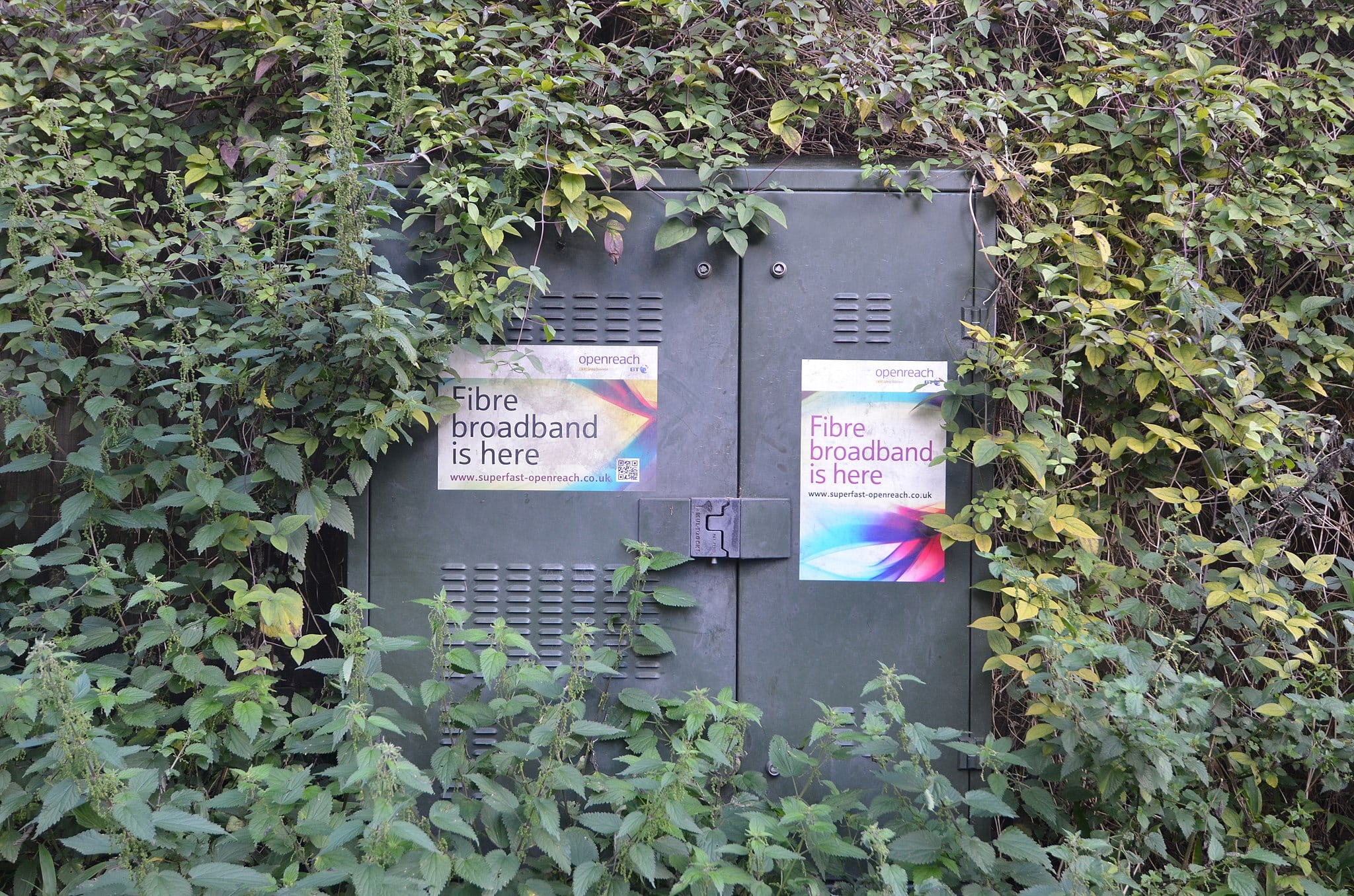 You might be wondering what happens once you place an order on a broadband provider's website.
Once you buy a new broadband deal, here's what happens next.
If switching between Openreach providers (meaning, not to or from Virgin Media or Hyperoptic) your new provider will automatically inform the old provider that you're switching to them. You don't need to do anything other than sign up on the new provider's website. You'll receive confirmation from both providers of the change, including possibly some pleas from your old provider to stay with them (see below for an example of the emails TalkTalk sends when you leave them).

If you're not switching between two Openreach providers, you'll need to contact the old provider and arrange to cancel the connection. This can occur after your new broadband service is up and running, to ensure you don't face any downtime. You may need to provide 30 days notice to cancel the old internet connection.
Either way, you can generally keep your landline number – simply enter it on the new provider's website. You'll only have to change your home phone number if moving to a different area.
To learn more, read our guide explaining how to change broadband provider.
Which UK broadband provider is the cheapest?
The cheapest widely-available broadband provider in the UK right now is typically NOW Broadband or Shell Energy Broadband. Which one is the cheapest depends on the exact discounts that each company is currently running.
With each of these broadband providers, you can expect to get a 36 Mbps download speed for about £20 per month, or a 63 Mbps download speed for about £22 per month. Plus, both companies currently have no upfront costs, although NOW Broadband does charge £5 to ship you their broadband router.
Which UK broadband provider is the fastest?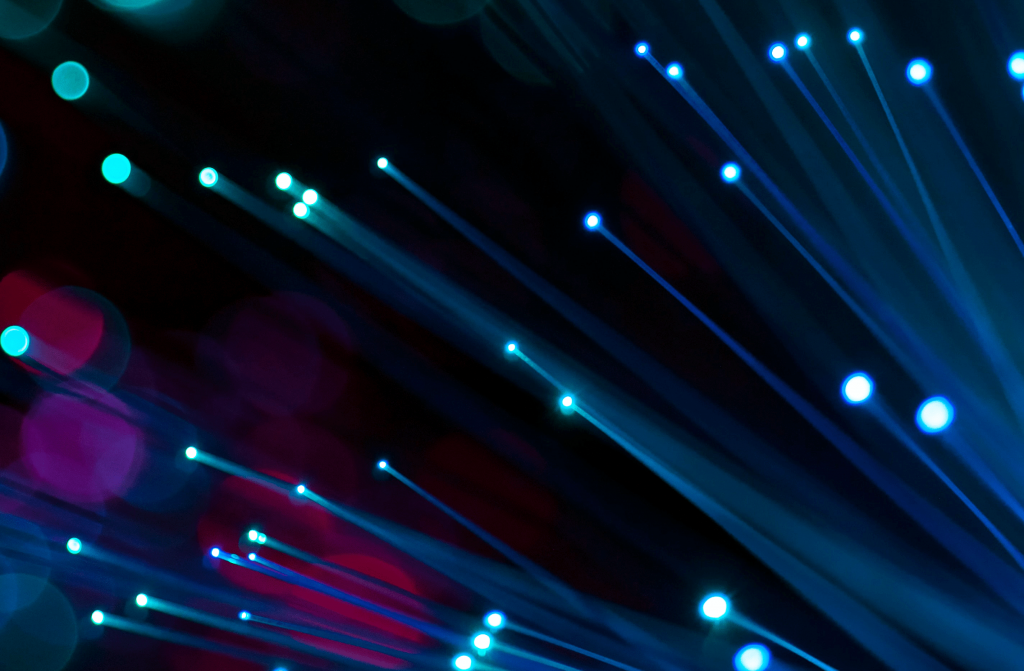 Currently, Virgin Media has the fastest widely available fibre broadband package in the UK. With their Gig1 broadband plan, you can get fibre broadband download speeds of 1130 Mbps.
However, Virgin Media's upload speeds aren't the best. You only get a 52 Mbps upload speed with Gig1.
By comparison, Hyperoptic's fastest fibre broadband plan, which offers a 900 Mbps average download speed, also offers a 900 Mbps upload speed. BT's Full Fibre 900, which offers a 900 Mbps download speed, offers a 110 Mbps upload speed.
Therefore, Virgin Media offers the fastest download speeds of any fibre broadband provider. However, Hyperoptic offers much faster upload speeds, as does BT.
Which UK broadband provider has the best customer service?
As a general rule, the reason why some of the more expensive broadband providers cost more is because they invest a bit more money into customer service. However, this isn't a hard and fast rule.
From the latest Ofcom study into broadband provider customer service, some trends stood out:
EE and Sky had the lowest number of complaints per 100,000 subscribers.
EE customers waited the shortest time on average for their calls to be answered, at just 26 seconds.
Plusnet customers had the highest overall satisfaction, but spent nearly four minutes waiting for their calls to be answered.
TalkTalk customers had the lowest overall satisfaction.
It's important to note that your experience could differ from the trends identified in the survey. Also, the survey didn't look into smaller broadband providers, such as Shell Energy Broadband, which is a relatively new entrant into the market.
If you want good customer service, EE and BT (which now owns EE) are generally a good choice from our experience talking to broadband customers.
Can I keep my email address when changing broadband provider?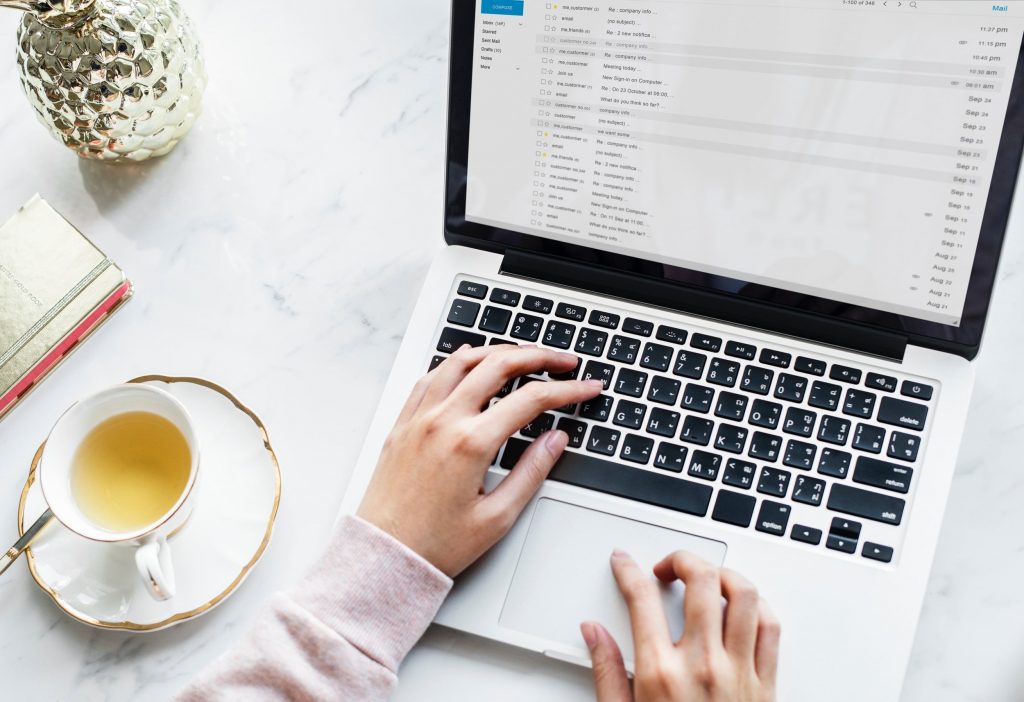 Still using an @sky.co.uk email address?
Depending on your current provider, this could be a problem. Some companies will delete your stored emails when you switch (or soon after you switch), forcing you to export anything you want to keep.
Sky let you access your inbox and keep your emails indefinitely.
Virgin Media will delete your email account after 90 days.
BT tries to charge you £5 per month to maintain your inbox.
Have a look at your provider's website to see exactly what their email account policy is, to avoid a nasty surprise when you switch.
If your account is likely to be deleted, you're going to have to switch to another service, like Gmail. Using a provider other than your ISP is a good idea in case you ever have to change your plan again.
This new platform should have an import function if you'd like to keep your contacts and old messages. If you're lucky, there'll also be an option to forward any old messages to the new email address (you'll have to set this up with your old provider).
It's a good idea to do this at least a few weeks before switching, especially if your old provider is going to delete your account immediately. This gives you some time to log into any social media/other accounts you have and change the associated email address.
Conclusion
This is the end of our guide to the best broadband plans and providers in 2022.
Remember, the most important thing when choosing a broadband plan is finding a package that meets your household's needs. It's no use paying for more bandwidth than you're ever going to use – but you also want to avoid buying a package that's too slow, otherwise your videos will buffer every time others get online.
If you're unsure which provider and package to buy, feel free to leave us a comment below, and we'll get right back to you.
About the author