Looking for a way to get internet access in your caravan?
In this guide, we've looked at 5 of the best caravan WiFi devices that can help you get online in your caravan or motorhome, including many with unlimited data usage.
Later, we've also explained what you need to know when choosing a way to get a WiFi connection in your caravan.
Quick comparison table
BEST 4G ROUTER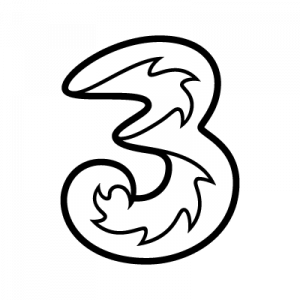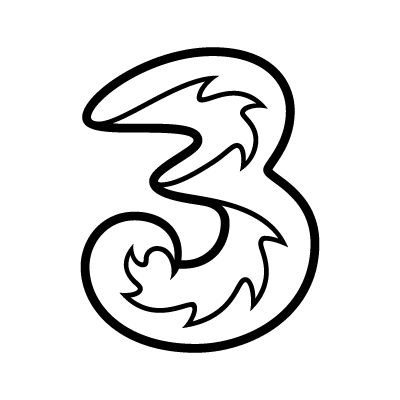 BEST MIFI DEVICE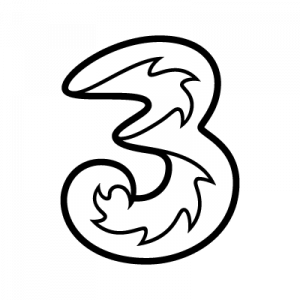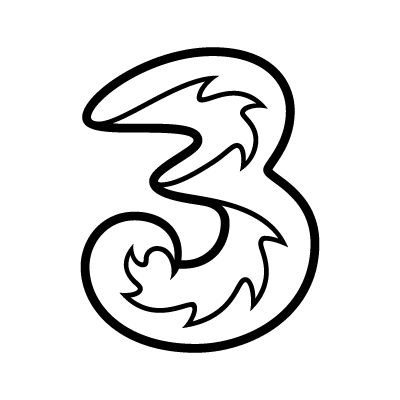 Three
Huawei 4G Plus MiFi device
BEST WIFI SIGNAL BOOSTER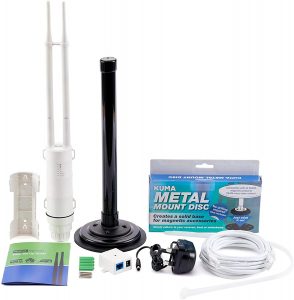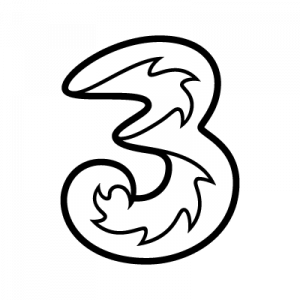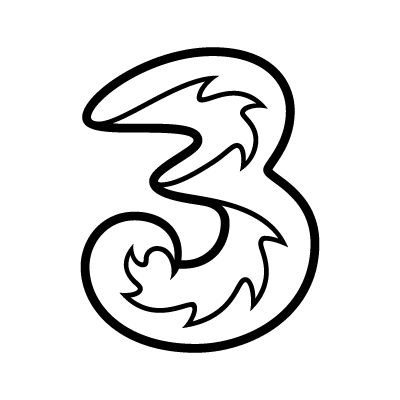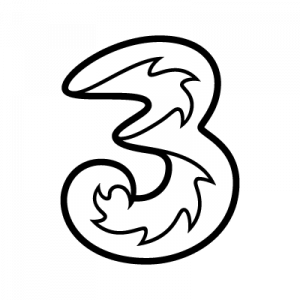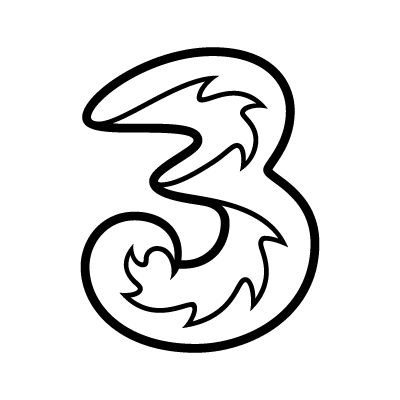 Three
Huawei 4G Plus MiFi device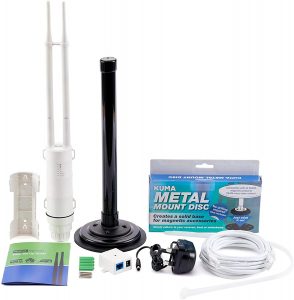 Best caravan WiFi devices
Let's begin our reviews.
Below, we've looked at 5 of the best ways to get online from your caravan.
Since most caravan parks have 4G signal, often the best way to get online is with a 4G router, like the Three 4G Plus Hub.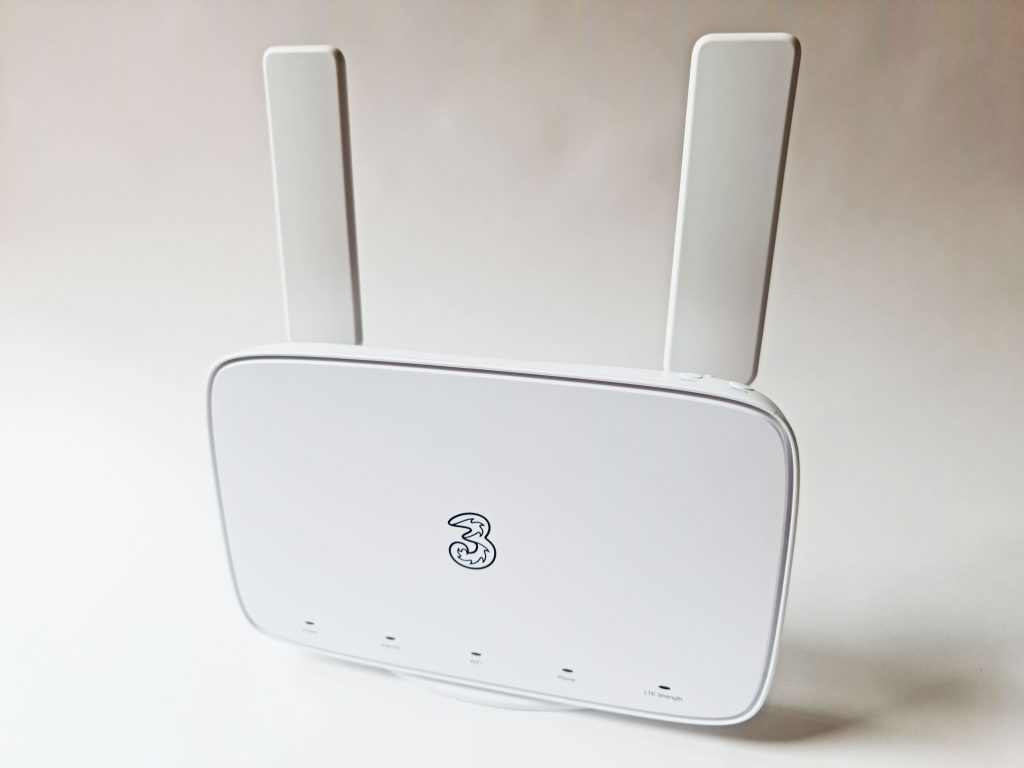 The great thing about this 4G router is it comes with external antennas – these are the long white things you can see in the image above. These antennas help you to get the absolute best download and upload speeds you possibly can, even if your 4G signal isn't perfect.
Three includes unlimited internet usage with this 4G router, meaning you don't have to worry about usage caps, even if you watch shows on Netflix or Amazon Prime on a regular basis.
The 4G Plus Hub is also very easy to set up. All you need to do is insert the included SIM card, screw in the antennas, plug it in, and turn it on. The router then creates a WiFi network you can connect to with your laptop, phone, or any other device.
There is a downside to the 4G Plus Hub – it's only available on a 24 month pay monthly contract. However, Three also sells a 5G router, called the 5G Hub, which is available on a month-to-month plan with unlimited data for a reasonable monthly cost. If you can't get 5G signal where you are, the 5G Hub will use the 4G network instead.
Also, this 4G router comes with a 30-day money-back guarantee, allowing you to test and see what sort of speeds you can get with it in your caravan before committing to this router for 24 months.
Pros
Offers great download speeds.
Includes unlimited data.
Very easy to set up.
Comes with a generous return policy.
Overall value rating
⭐⭐⭐⭐⭐
If you're looking for a more flexible way of getting online with 4G, Three's Huawei 4G+ MiFi device is worth looking at.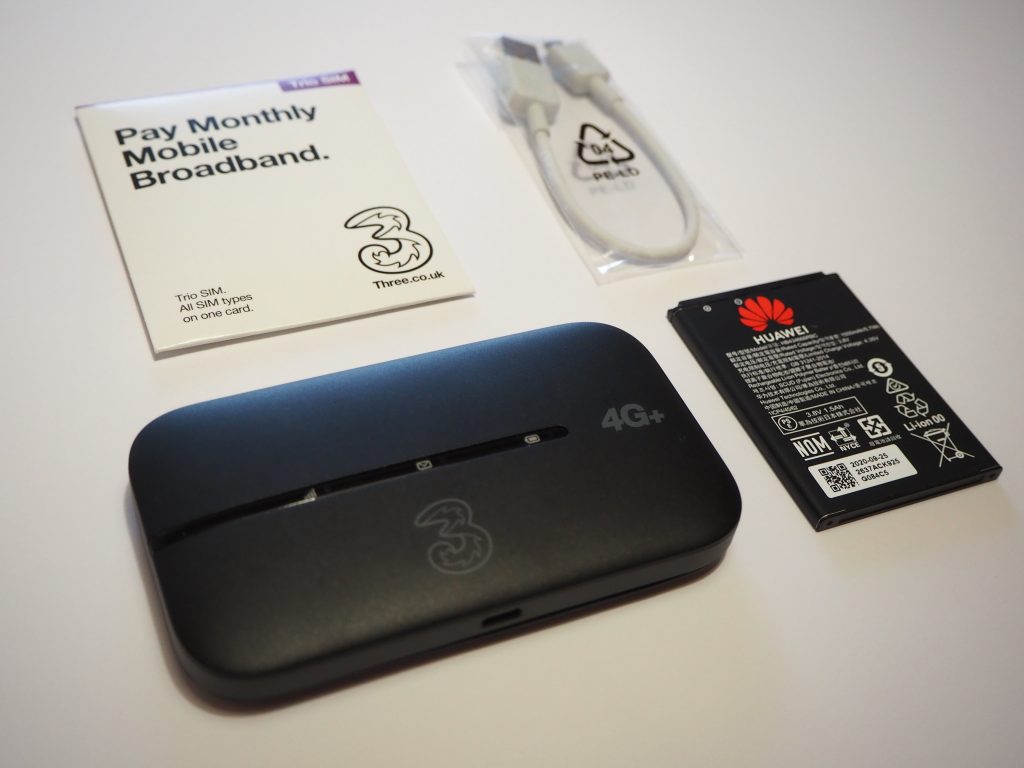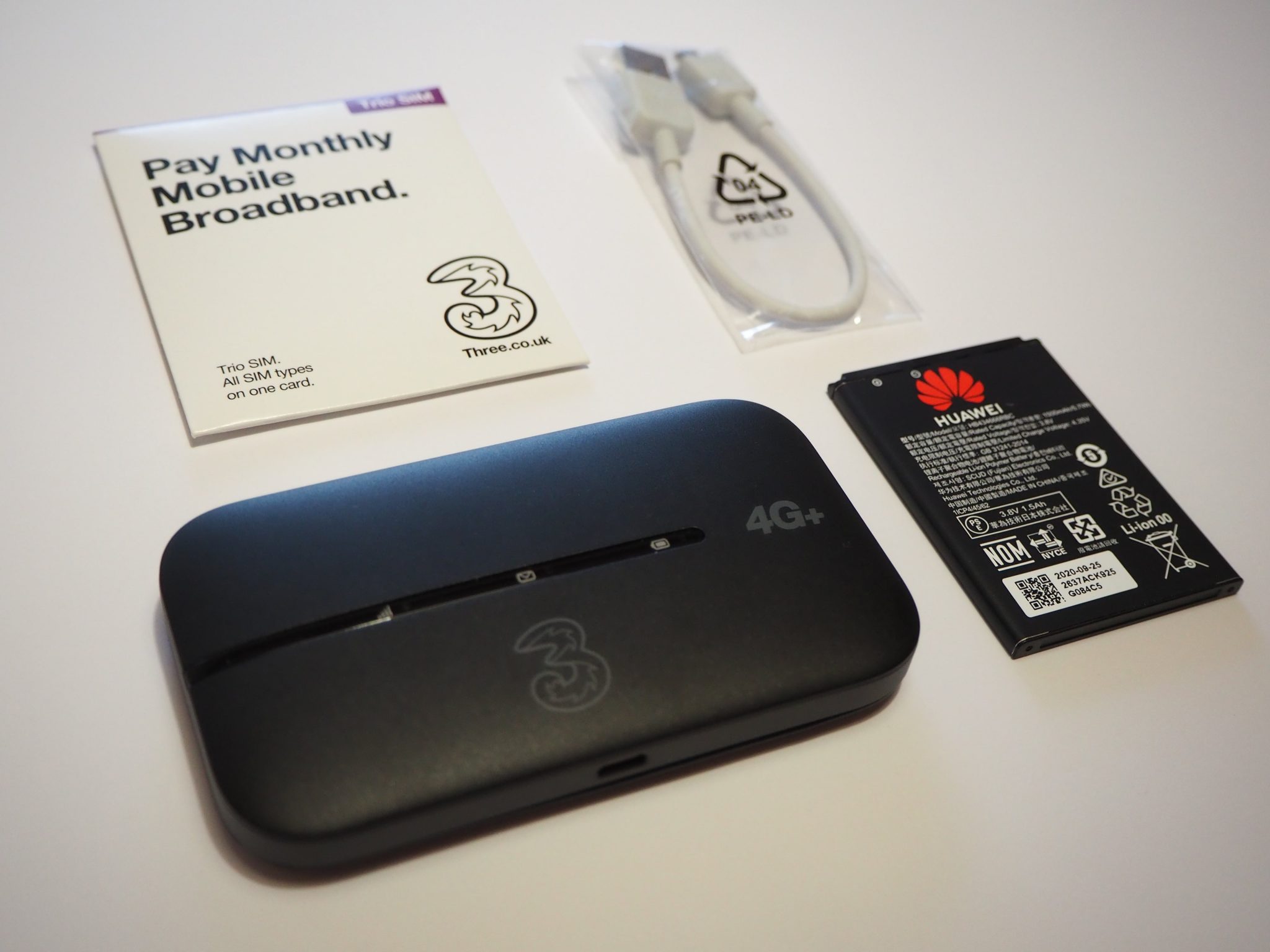 Rather than only being available on a 24 month pay monthly contract with unlimited data, you can get this device paired with a range of different data deals, with 10GB, 40GB, or unlimited data each month.
There is also the choice of a pay as you go month-to-month contract, or a 12 or 24 month pay monthly agreement, depending on how often you use your caravan. The majority of deals, especially the pay monthly ones, are great value for money.
When it comes to the device itself, this mobile WiFi router has a battery, meaning it doesn't need to be plugged in all the time. It's also smaller than a 4G router, so it doesn't take up so much space in your caravan.
Just like with a 4G WiFi router, this MiFi device is very easy to set up. You just need to insert the SIM card and the battery, and you're ready to get online once it picks up the 4G network.
However, the downside to using a MiFi device is its WiFi network isn't quite as good. When compared to the 4G Plus Hub, the WiFi signal might not reach as far. In saying this, the wireless hotspot is still plenty good enough to connect multiple devices to the internet at once.
Pros
Lots of data plans and contracts to choose from.
Very portable.
Simple set up process.
Great value.
Cons
Not quite as good connectivity as with a 4G router.
Overall value rating
⭐⭐⭐⭐⭐
Rather than using 4G to get online from your caravan, you might be looking for a way to improve your signal strength when connected to your caravan park's on-site WiFi.
This WiFi signal booster from Kuma includes a weather-proof antenna you install on the outside of your caravan. This antenna picks up nearby WiFi networks, and acts as a signal booster, resulting in fewer dropouts and faster speeds.
The WiFi signal is then passed along to an included router, which creates a local WiFi network you can use to get online with up to 32 devices.
This device is most helpful if you know your caravan WiFi network is good, but you're a long way away from the access point (where the signal is broadcasted from).
However, if the WiFi network is flooded with too much traffic from other people at your campsite, this booster kit won't be able to help all that much.
The other downside to this WiFi booster for caravans is it's a bit tricky to install, when compared to setting up a 4G router. The outside mount is magnetic, but you'll need to find a way to route the power and internet cable to the antenna on the outside of the caravan.
Pros
Does a great job boosting weak WiFi signal.
Includes everything you need to create a hotspot and get online.
Improves speeds and reduces dropouts.
Cons
A bit more effort to install when compared to using 4G.
Instead of buying a caravan WiFi device, you might like to use your phone hotspot to get online instead.
To do this, you might want to buy a new SIM card, to avoid hitting your data usage limit, and to help you pay a lower price per gigabyte of data used.
We recommend Three SIM cards because they're very competitively priced. You can get a huge amount of data for a low monthly cost, and no upfront fee, on their pay monthly plans. There are also pay as you go deals available.
Three data SIMs are also compatible with Go Roam, which allows you to get online if you take your caravan to Europe, up to a 12GB monthly fair usage limit.
The downside to using your phone hotspot is it will drain your handset's battery quite quickly. You might like to consider using an old phone, if you have a spare one, to get online with instead.
Pros
Great value – can get heaps of data for a low monthly cost.
Comes with Three Go Roam.
Pay as you go SIM plans available.
Cons
Using a hotspot will chew through your phone's battery life.
If there's no mobile broadband coverage at your caravan site, you might have to use satellite broadband to get online instead.
Before we discuss Highland Wireless, you should be aware that satellite broadband only works with static caravans. The companies that provide satellite internet only allow you to get online from a single location.
With Highland Wireless, they offer unlimited downloads, unlike most other satellite broadband providers, as well as superfast download speeds of up to 50 Mbps, which is plenty for most families.
They're also very flexible about how you pay for the service – you can pay as you go if you like, or just pay for just a day's usage at a time if you'd prefer.
The one downside to this service is it's more expensive than using 4G, especially when you account for the cost of installation. You have to pay more for the faster plan that gives you speeds of up to 50 Mbps – the default plan only gives you 25 Mbps.
Also, as the name implies, Highland Wireless only serves those in Scotland. There are other small companies that service different parts of the UK with satellite broadband – there is a company called Save9 that operates on the Yorkshire coast for example.
Pros
Includes unlimited usage.
Very flexible service.
Offers great download speeds.
Cons
Bit expensive.
Only for static caravans.
What you need to know
In this section, we've explained what you need to know when choosing a caravan WiFi device, and what your options are to get WiFi in your caravan.
Best ways to get internet access in a caravan
If you want to get online from your caravan or motorhome, there are a few different ways you can do this.
Below, we've summarised some of the different ways to get internet for a caravan, and their pros and cons.
1. Caravan site WiFi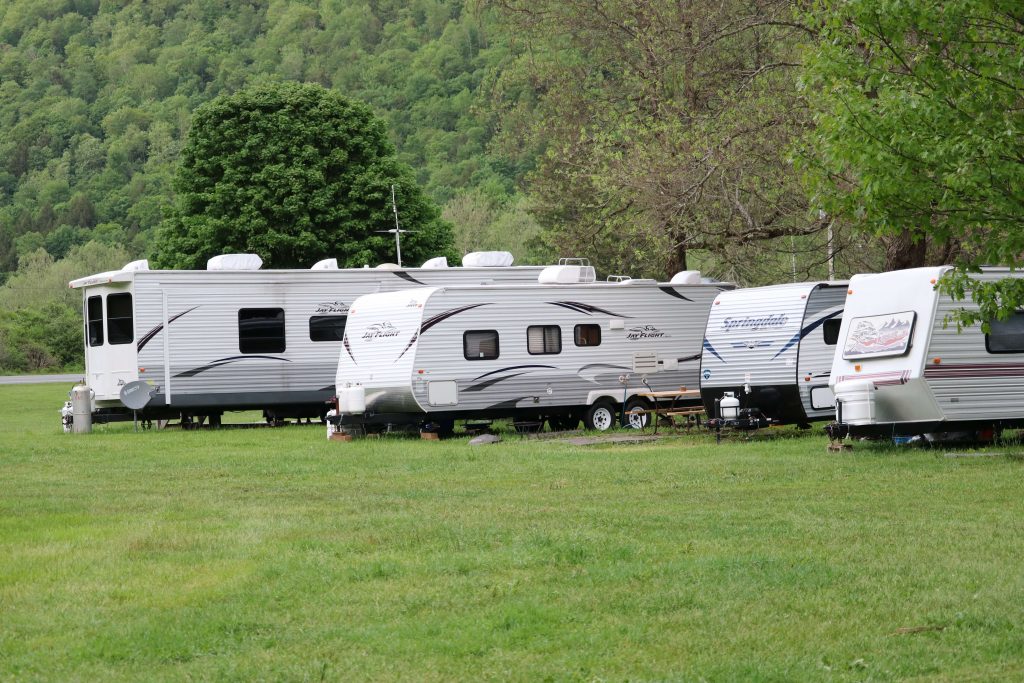 At a basic level, you can get online from your caravan or motorhome using the WiFi hotspot provided by the caravan park you're staying at. This might be how you're getting online at the moment.
The issue is, there are a few problems with doing this.
Your download speeds can be extremely inconsistent, depending on how far away you are from the WiFi access point at the campsite, and how many other people are online. You might notice that your speeds slow down in the evenings – this is because everyone else in the caravan park is getting online at the same time.
Not all caravan sites offer WiFi.
Some campsites charge quite a lot of money for WiFi access, unless you commit to buying internet access for a year or more.
Some caravan WiFi hotspots are not secure. If the hotspot is not set up correctly, using the proper security protocols, your data transmitted on the network could be intercepted.
The advantage of on-site caravan WiFi is it's not always expensive – it might be included with your caravan park membership. However, it's not normally stable or secure enough to rely on in the long term.
2. 4G routers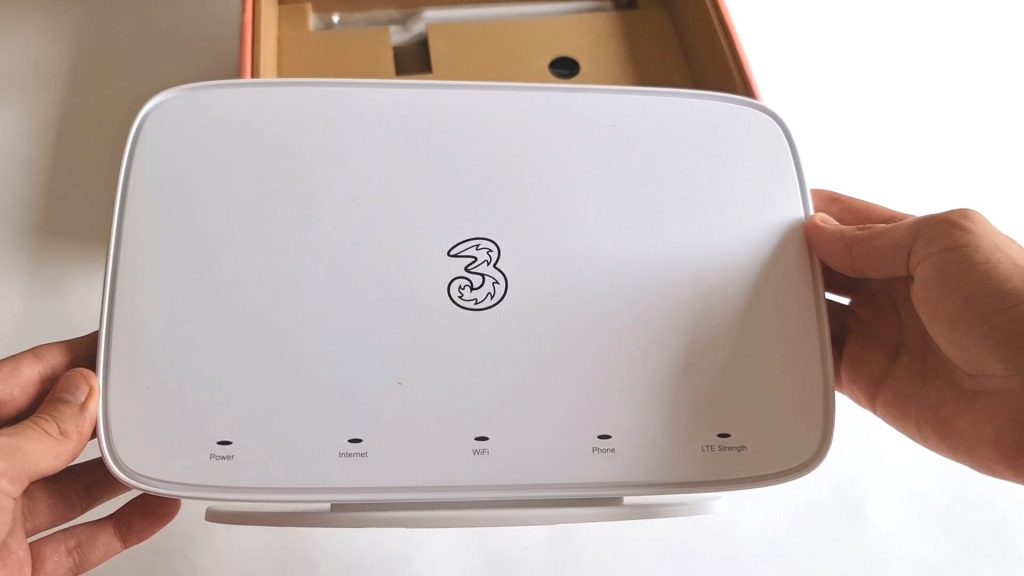 For the vast majority of people looking for broadband for caravans, we recommend using a 4G or 5G router.
These devices work just like your WiFi router at home, except they take a SIM card, and connect to the internet using the mobile network, just like your phone.
As long as you get good 4G signal at your caravan, all you need to do is put the SIM card in the router, plug it in, turn it on, connect to WiFi, and you'll be online.
To check whether or not you can get good enough 4G signal at your caravan, you can use the network coverage checker of the mobile network you plan to use. Here's Three's network coverage map, as an example.
At the moment, if you're looking for a 4G router for a caravan, we recommend the Three 4G Plus Hub. It's available for a low monthly cost, comes with unlimited data usage, and also includes external antennas to help you get better 4G signal.
3. MiFi devices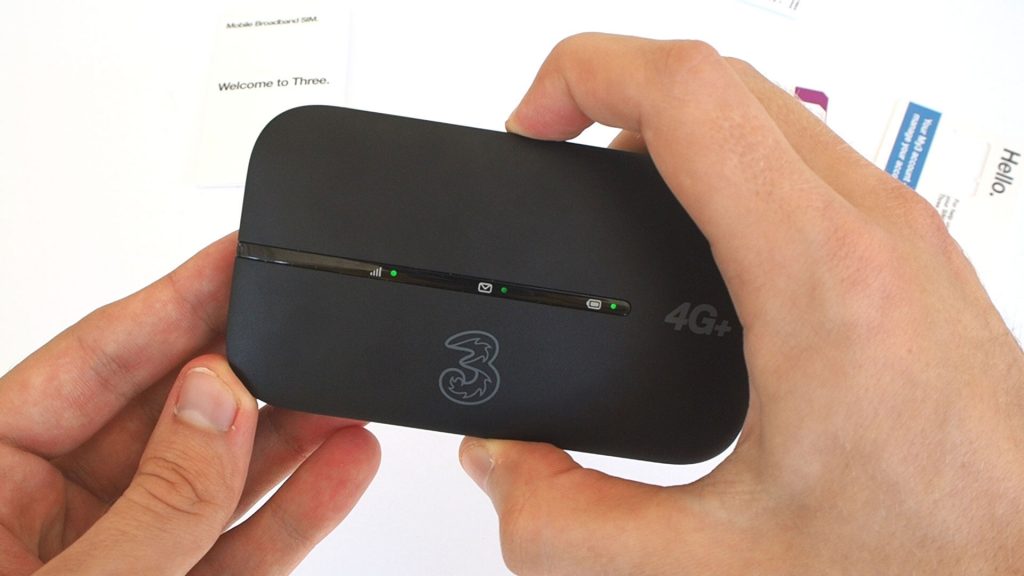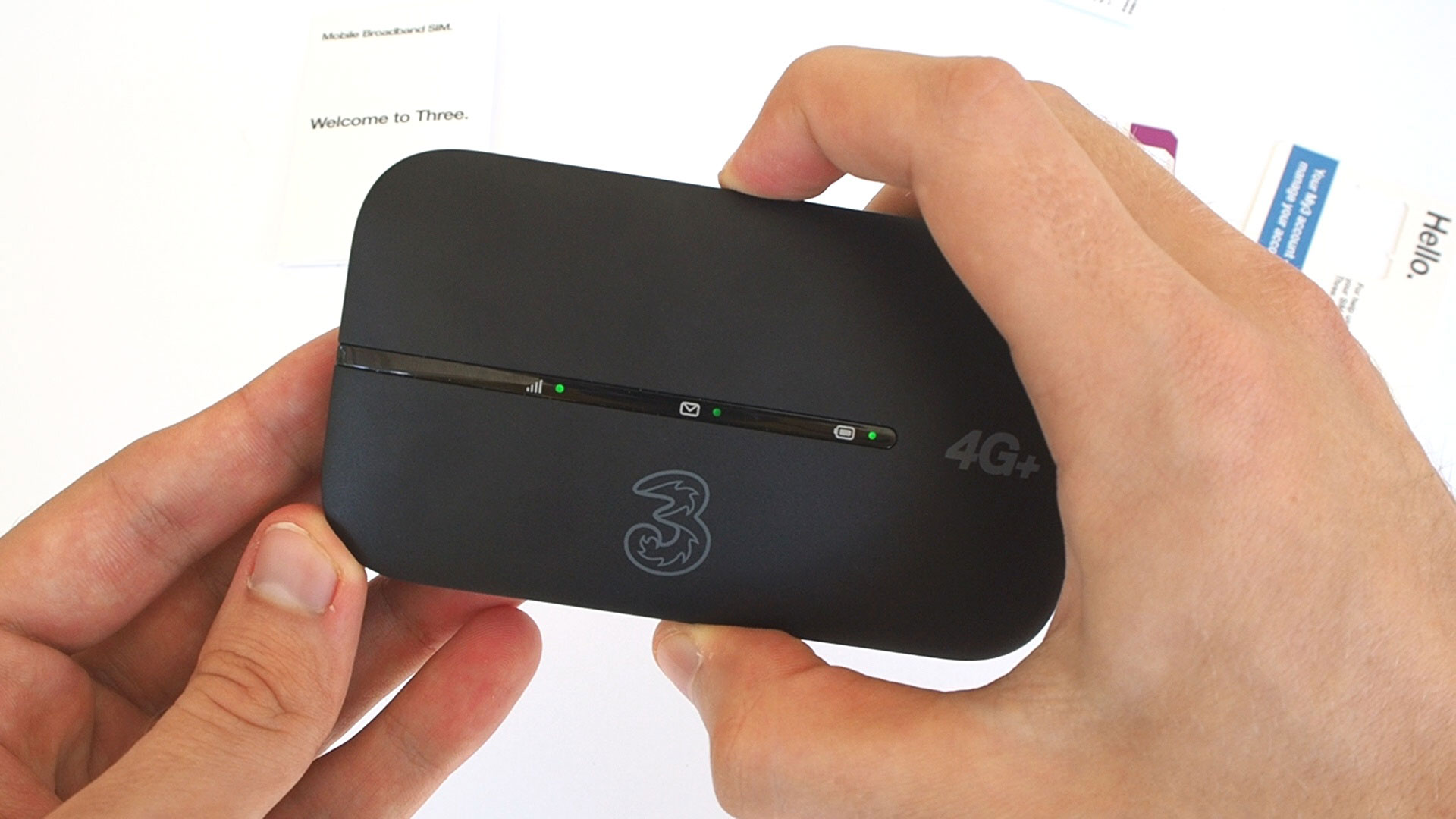 MiFi devices work in a very similar way to 4G routers, except they are smaller, and have a battery, rather than needing to be plugged in all the time.
The big advantage of MiFi devices like the Three 4G+ MiFi device is you can find them paired with much more flexible pay as you go data plans, including some with data caps, which might help you save money if you don't get online all that often.
However, MiFi devices don't have as strong a WiFi hotspot as 4G routers – you can't get online with as many devices at once, and the WiFi signal won't reach as far. Also, they need to be recharged regularly, typically after every six hours or so of use.
4. Mobile tethering or hotspots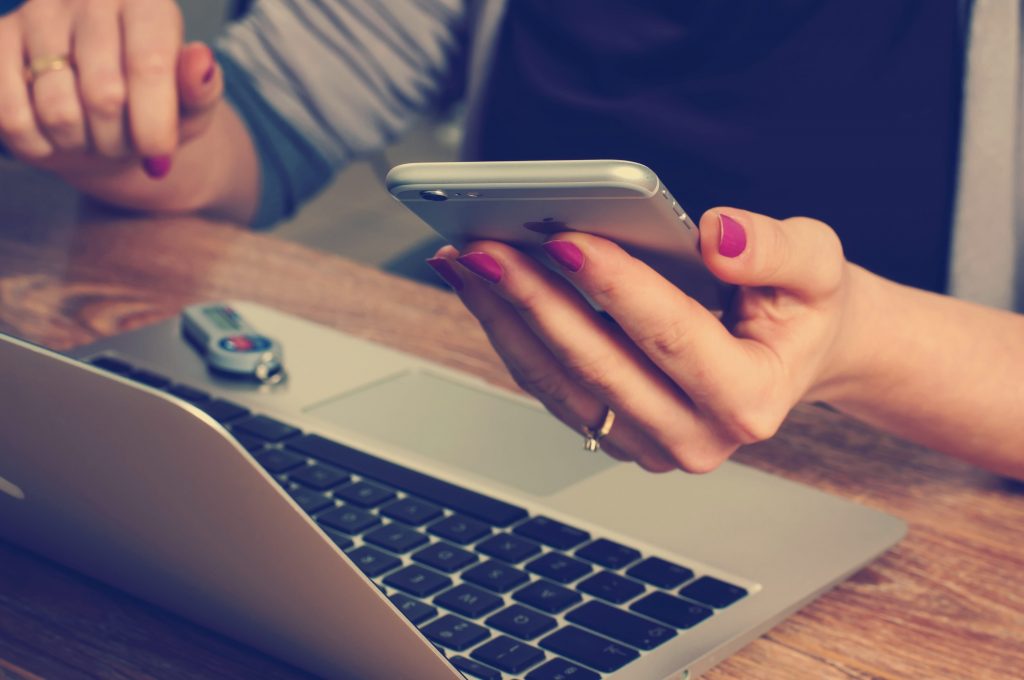 You might not be aware of this, but you can actually use your mobile phone's internet connection on other devices as well.
There are two ways to do this:
With tethering – you plug your phone into another device, such as your laptop, using a USB-C to USB cable, then enable tethering on your phone.
With your mobile hotspot – you enable your hotspot on your phone, which creates a mini WiFi network you can connect to with other devices. The WiFi login details will be displayed on your phone.
Tethering will provide a more consistent connection, but a WiFi hotspot works with more devices at once, and doesn't require you to have the right cable on hand to get connected.
The main issue with doing this is you might use up your monthly data limit very quickly. You may want to consider upgrading your data plan or buying a separate data SIM to ensure you don't run out of data.
5. WiFi signal boosters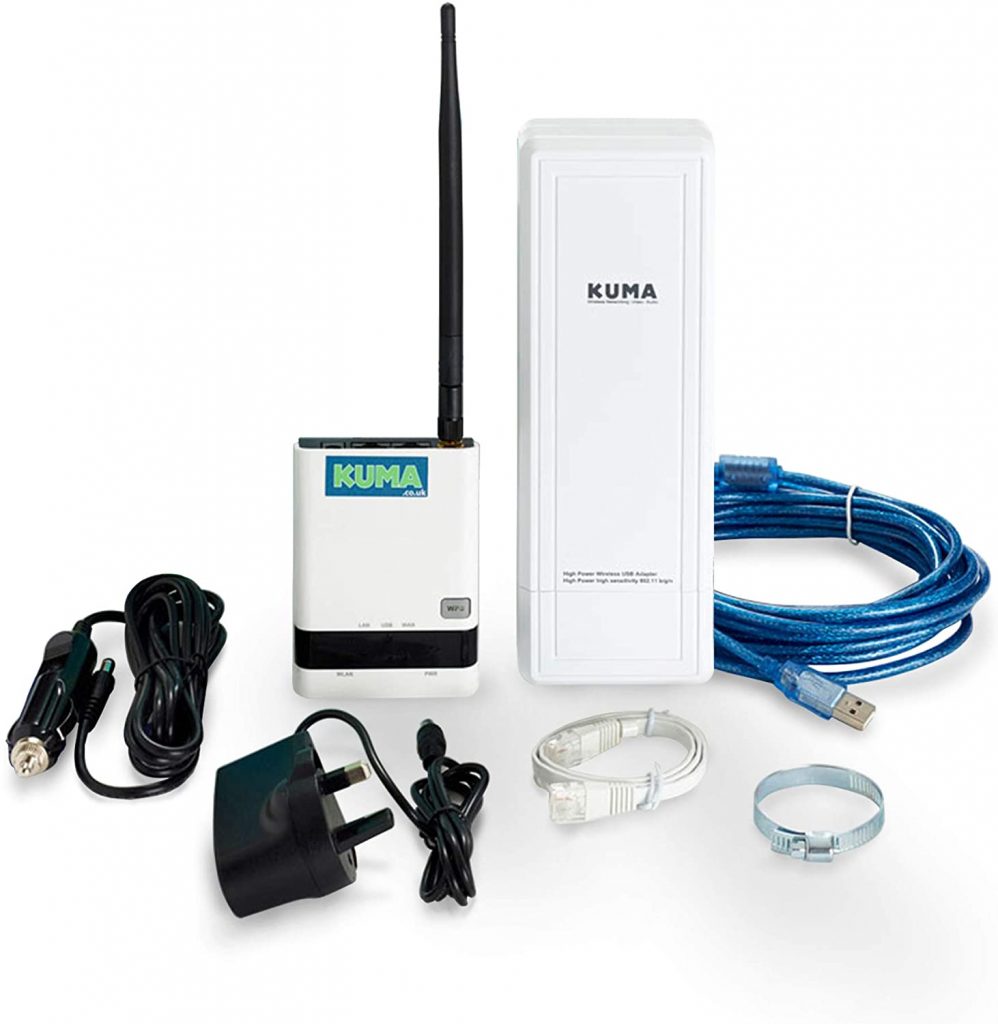 If you really want to continue using caravan WiFi, you can also buy WiFi signal boosters that attach to the outside of your caravan, and improve your signal strength.
These antennas can help to eliminate some of the inconsistency of caravan park WiFi services, by eliminating interference and helping you get a better signal.
However, they can be a bit tricky to install, and if your caravan park WiFi gets overloaded sometimes, they can't help to solve this problem. WiFi antennas will help to improve your signal, but they can't overcome issues related to the actual internet connection being overwhelmed by the data demands of other users.
6. Satellite broadband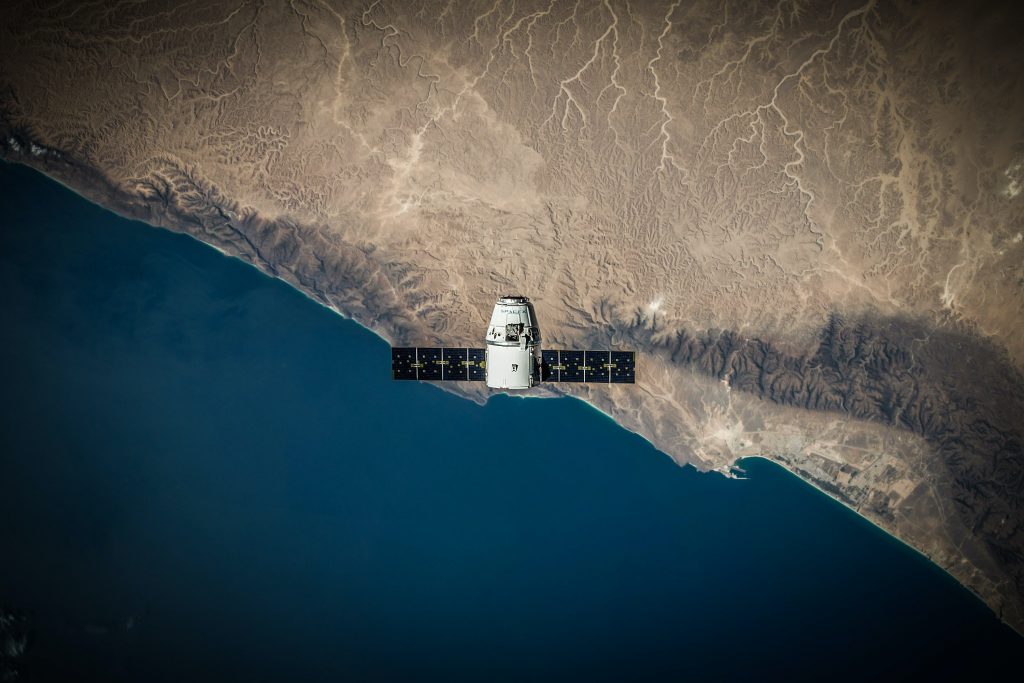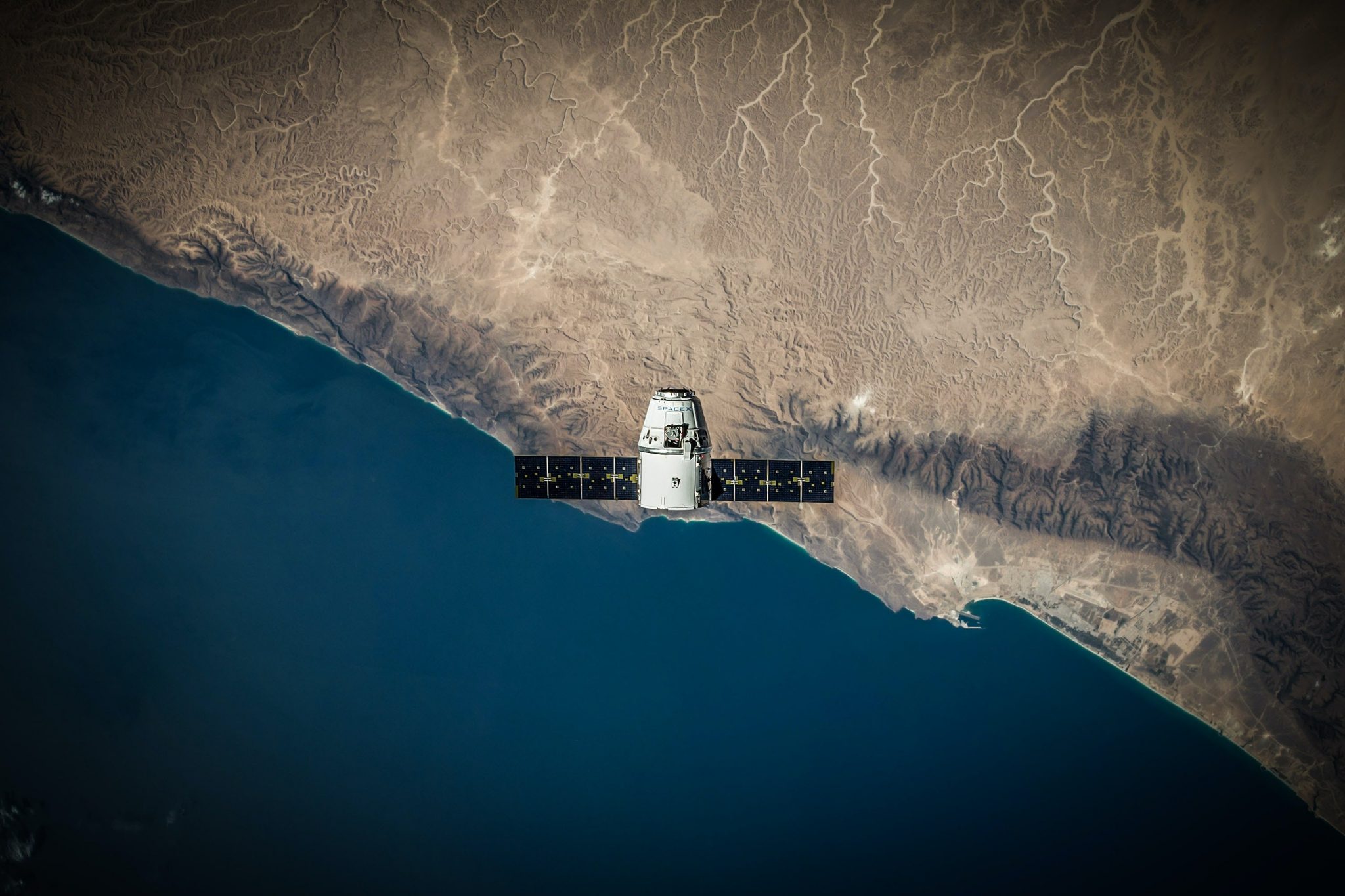 If you can't get 3G or 4G signal where your caravan is located, another option is to use satellite broadband.
With satellite broadband, you'll need to install a satellite dish on the roof of your caravan. The dish will communicate with the nearest satellite overhead, giving you a wireless broadband connection.
The issue with satellite broadband is most providers of this service, such as Konnect, Freedomsat, and Starlink, only install their equipment at fixed addresses, because the exact position of the satellite dish is very important. However, there are some providers that will work with people who live in static caravans, such as Highland Wireless.
We only recommend this way of getting online from a static caravan as a last resort, because:
It's very expensive – typically about double the price of using a 4G router.
It typically comes with a strict data usage limit of about 50GB per month, depending on how much you pay.
Your latency will be quite high (not a huge deal unless you need to do video calls, or play online games on a regular basis).
How much will it cost to get WiFi in my caravan?
The exact cost of getting an internet connection in your caravan depends on the solution you use to set up WiFi connectivity.
With a 4G or 5G router, a MiFi device, or a data SIM, you can expect to pay about £20-£25 per month for a plan with a decent amount of data. The exact amount you'll pay depends on whether you want to pay as you go, which is more expensive, or whether you can commit to a longer term contract to lower your monthly cost.
With satellite broadband, you'll probably have to pay about £40-£50 per month to get online, depending on how much monthly data you need, and the download speeds you want. It's significantly more expensive than using mobile broadband, which is why we recommend avoiding satellite broadband unless you can't get a 4G signal.
With a WiFi signal booster, you're looking at a one-off cost of £200 or so, plus installation, although installing the antenna yourself is definitely possible if you're a little bit handy.
How can I tell if my chosen method of getting online will work where I travel?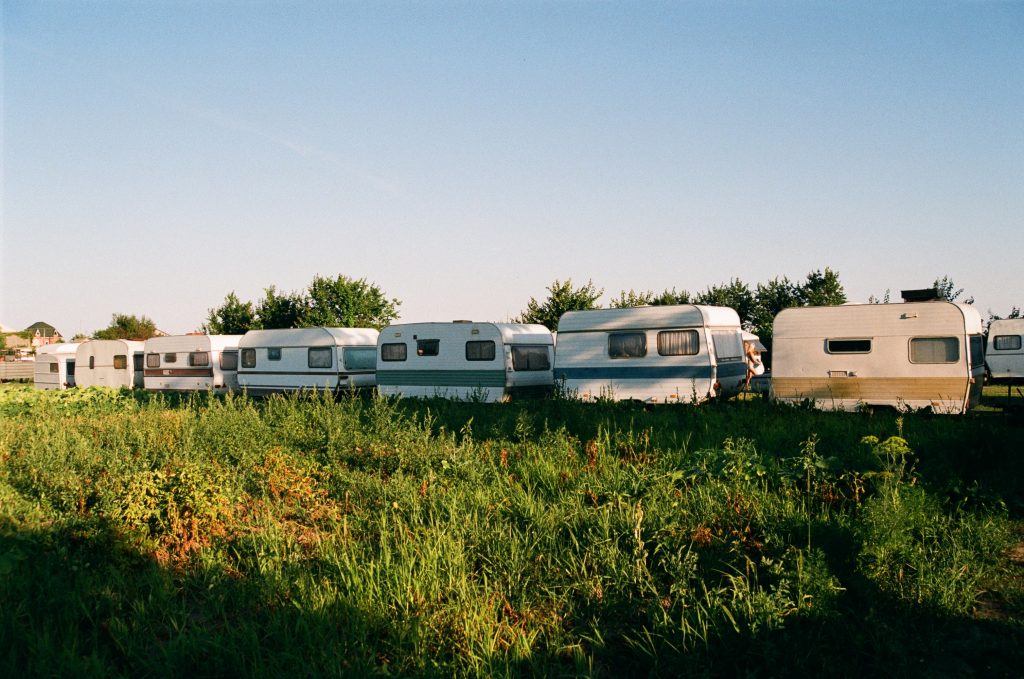 Before buying a caravan WiFi device, it's important to check that you'll be able to get online at the place or places you normally go in your caravan.
With a 4G internet solution, you can use a network coverage map, like this one from Three. Simply put in your caravan park's postcode, and look for good indoor and outdoor 4G coverage.
With satellite broadband, you ideally want your static caravan to be somewhere elevated, with as much unobstructed view of the sky as possible – Konnect for example likes you to have an unobstructed view to the south (meaning, no trees or hills in the way). You can use this elevation finder tool to see how far above sea level your caravan park is. And if you're unsure, call up a satellite broadband provider and ask them – they will give you a better idea of how well their solution will work in a given location.
If I use 4G or 5G, does it matter which mobile network I use?
In this article, we have mostly recommended Three's 4G and 5G broadband solutions because their routers and data plans are so much cheaper than those offered by Vodafone, EE, and O2. Their data deals have much higher usage limits for similar or slightly lower prices.
In the vast majority of cases, the four major British mobile networks have the same coverage in most places, especially when it comes to 4G, which is what you're most likely going to be using when getting online from a caravan.
However, it is worth mentioning, EE has the best coverage of any mobile network in the UK – their network is available at slightly more addresses. In saying this, at most caravan sites, if EE has coverage, Three or any other mobile network is also likely to have connectivity as well.
How much monthly data do I need?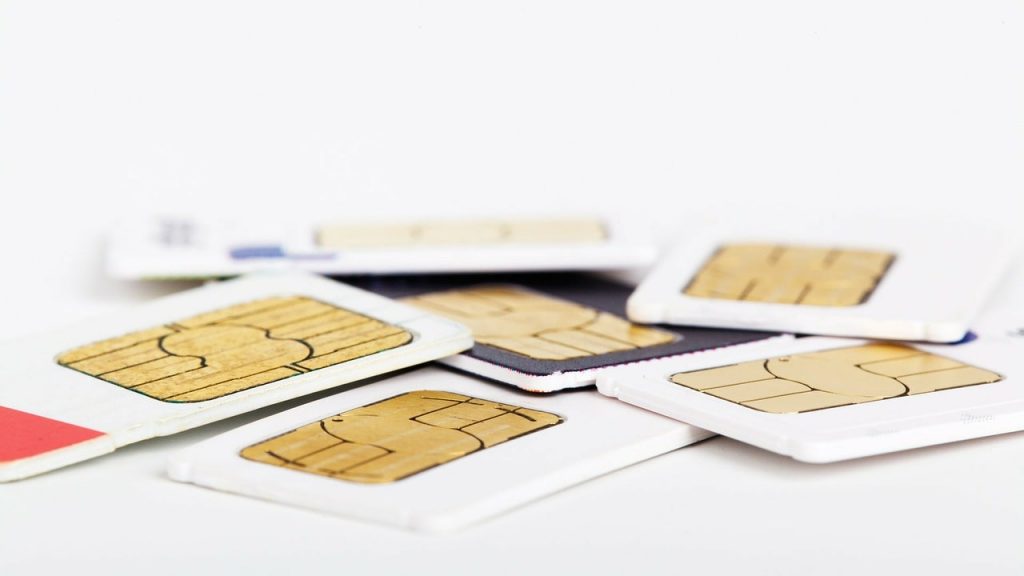 Most methods of getting WiFi in your caravan come with a monthly data usage limit, except for if you buy a 4G or 5G router from Three.
Therefore, it's important to know how much monthly data you need, to avoid paying too much, and to avoid hitting a usage limit before the end of the month.
As a rule of thumb:
If it's only one or two of you, and you're only web surfing and checking emails every few days, about 15-20GB of data per month should be plenty.
If it's only one or two of you, you're online most days, and you're also using social media and watching the odd YouTube video, you'll want at least 50-75GB of data each month.
If you have kids with you, and/or you're watching videos on a regular basis, such as streaming Netflix, you might want to consider an unlimited internet plan, although you might be able to get away with 100-150GB.
Will my caravan WiFi solution work overseas?
If you often take your caravan to Europe, you might be wondering whether or not you'll still be able to get online.
With satellite broadband, you won't be able to get online overseas. These services are designed to only be used in the UK.
4G routers and MiFi devices are also only meant to be used in the UK, however, you can enable roaming on Three's mobile broadband services, and then use a portion of your allowance in certain countries. The exact amount of data you're allowed to use, and whether there are any additional charges, depends on the country you visit, and whether you're a pay monthly or pay as you go customer.
With these devices, you can also buy a local SIM card in the destination you're visiting, such as France or Italy. Three's routers and MiFi devices are unlocked, allowing you to use them with other SIM cards, as long as the foreign mobile network allows their data plans to be used in this way.
How to get the best possible speeds with your caravan WiFi device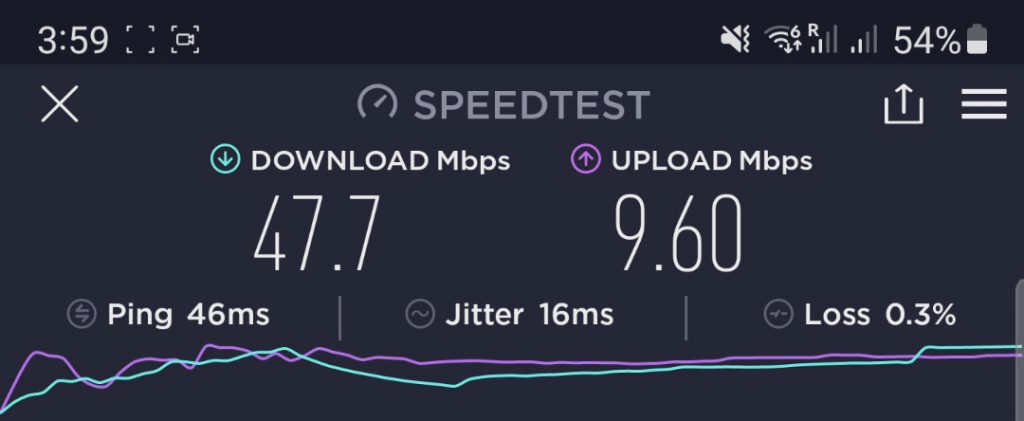 Once you've got your new caravan WiFi solution, you might be wondering how to ensure you're getting the best possible download and upload speeds.
If using 4G or 5G, ensure that your router, MiFi device, or phone is positioned somewhere high up if possible, and try to place it in different corners on the caravan. 4G internet is quite sensitive to the position of the router – for the best download speeds, you want it located as close to the nearest 4G mast as possible. You may also want to try rotating the router in different directions once you've found a good positon for it.
If using satellite broadband, follow the instructions of the company that installed your satellite dish. If there is any debris that lands on the top of your static caravan for example and gets caught on the satellite dish, you'll want to remove it avoid your signal being blocked.
Conclusion
You've reached the end of our guide to the best caravan WiFi devices.
Remember, if possible, it's best to use 4G mobile broadband to get online from your caravan. Most caravan sites have 4G coverage, and this method of getting online should give you much faster download speeds than using campsite WiFi. Plus, 4G solutions such as 4G routers and MiFi devices are much cheaper than using satellite broadband.
If you have any questions about setting up internet access in your caravan, feel free to ask us in the comments below, and we'll get back to you as soon as we can.
About the author

Tyler built his first PC at the age of 12, and since then, he's become obsessed with all things networking and internet-related. He's a massive gamer, loves Rocket League, and also plays Sunday League football.