Looking for a mobile Wi-Fi device to use mobile broadband anywhere?
In this guide, we've looked at the 5 best MiFi deals in the UK in 2021.
We've also explained what you need to know when buying a MiFi device, to help you find the right deal for your needs.
Quick Comparison Table
BEST VALUE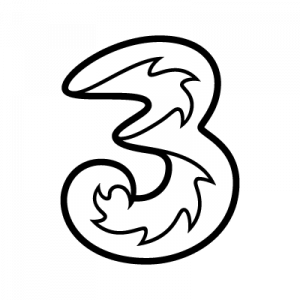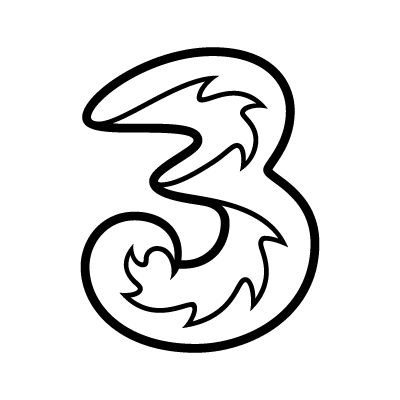 BEST WI-FI HOTSPOT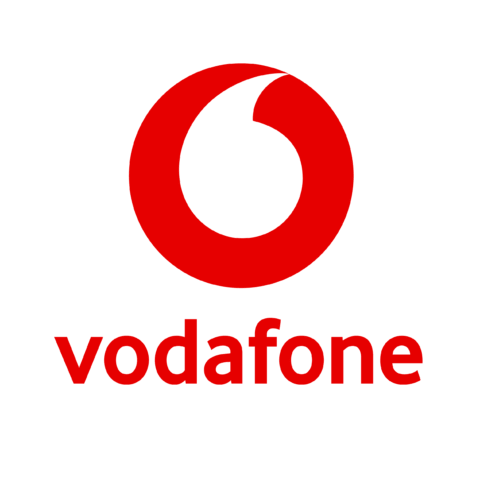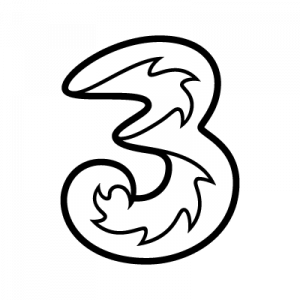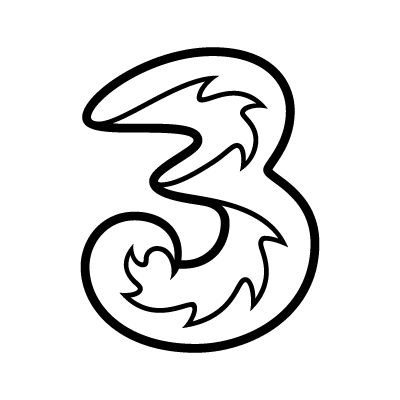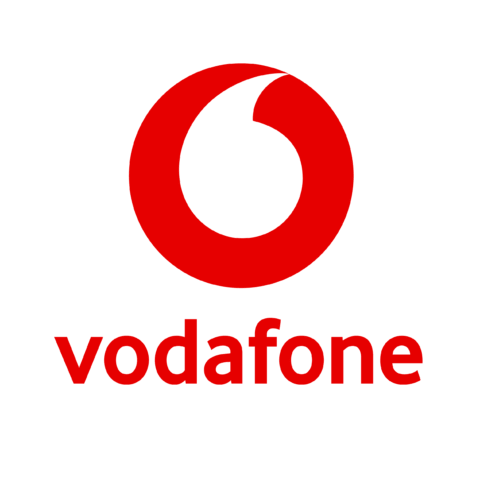 Best MiFi Deals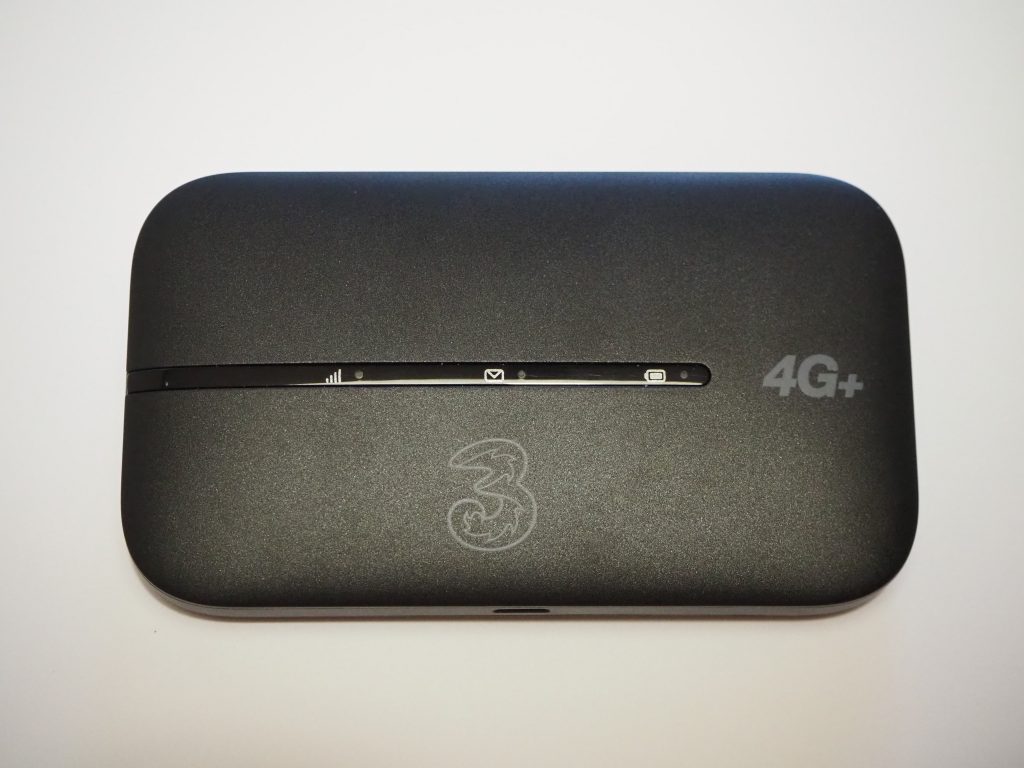 Let's begin the reviews.
In this part, we've looked at 5 of the best MiFi deals on offer in 2021.
If you need a MiFi deal, it's very hard to go past Three.
Their Huawei 4G Plus is one of the best mobile Wi-Fi devices you can buy at the moment.
It's easy to set up, has great battery life, and when combined with the Three 4G network, it's also very fast. You can expect download speeds of 50-100Mbps or even more, even with multiple devices connected to the mobile hotspot.
Three offers a number of different data packages with this particular device, depending on your needs. Right now, they offer MiFi with unlimited data for just £11 per month for the first 6 months on a 24 month contract, which is very competitive. You can also choose whether to sign a pay monthly contract for 12 months or 24 months, and you can pay as you go on a 30 day contract, which is nice.
The only downside to this product is the 2.4Ghz Wi-Fi signal isn't the strongest – it won't penetrate through multiple walls. However, it stills provides great Wi-Fi reception for most households.
Pros
Offers fast download speeds.
Easy to set up & use.
Great battery life.
Available with heaps of different data packages.
Cons
Wi-Fi signal strength could be better.
Overall value rating
⭐⭐⭐⭐⭐
The R219 is a MiFi device manufactured by Vodafone, designed with broadband-hungry households in mind.
It offers a very strong Wi-Fi signal, and can cater to up to 10 devices at a time, including laptops, games consoles, phones, and iPads – just like your broadband router.
Plus, you can get superfast MiFi speeds with this mobile broadband device. Depending on the 4G signal in your area, Vodafone provides download speeds of up to 150Mbps, which is plenty of bandwidth, even if you're online all the time.
The difference between Vodafone and Three is this MiFi device is generally more expensive than the Huawei E5783B that Three gives you.
However, although Vodafone has a good range of mobile broadband plans available, including some unlimited data contracts, they generally have an upfront cost.
Pros
Works with up to 10 devices.
Offers very fast download speeds.
Can pay as you go on a month to month contract length.
Good data plan choice.
Cons
Slightly expensive MiFi deals.
Overall value rating
⭐⭐⭐⭐⭐
EE is known for having the best mobile network in the UK. Although their MiFi deals are sometimes expensive, EE is worth looking at if you live in a rural area and sometimes struggle to get a good 4G signal.
This is another MiFi plan that works great for large households. You can connect up to 64 devices at once, and it offers a 30m Wi-Fi signal range, which is quite incredible for a pocket sized MiFi device.
The best thing about the 4GEE Wi-Fi Mini though is it has a LAN port. This means you can connect a computer or Xbox/Playstation to the device directly, allowing for better mobile broadband speeds and a more stable connection. No other device on the market allows you to do this.
EE offer a good range of deals with this bit of kit. You can get it on a month to month pay as you go basis, albeit with a £40 upfront cost. Or, you can sign a 24 month contract to waive this upfront cost and lower the per month tariff.
Unfortunately though, there are no unlimited data mobile broadband plans available with the 4GEE Wi-Fi Mini.
Pros
Can connect up to 64 devices at once.
Offers great speeds.
Includes an Ethernet port.
Excellent Wi-Fi range.
Cons
Quite expensive.
Not available with unlimited data.
We've only put O2 at #4 on this list because their MiFi devices are often very expensive. This Huawei device is no exception.
However, it's expensive for a reason: this is the only 5G MiFi deal in the UK right now.
You can get simply incredible speeds with this gadget – up to 1.65Gbps (that's 1650Mbps) – provided you have 5G signal. If you can't get 5G, it will use the 4G network, albeit at a much slower speed.
What's more, it even supports wireless charging for your mobile phone, and comes with a USB port to charge other devices. O2 also offers you the ability to create a custom mobile broadband data package with this device, which no other mobile broadband providers allow you to do.
Since this deal is so expensive, and 5G isn't available everywhere, we'd only recommend it if you need a lot of data on the go in major cities. If you just want 5G home broadband, it's best to look for products like the Three 5G Hub rather than MiFi.
Pros
Fastest mobile broadband device on the market.
Can charge your mobile phone.
Very flexible mobile broadband plans available.
If you're mostly planning on getting online at home, it might be worth looking at Three's 4G router rather than a MiFi deal.
The Three 4G Hub doesn't have a battery, so you have to plug it in like a regular broadband router. However, you can use it anywhere, provided you have mains power.
You can get great 4G speeds with this mobile broadband router, all for a very reasonable cost. You can get unlimited data with all Three 4G Hub deals, for as little as £17 per month, with no upfront cost on a 24 month contract.
You can also get the Three 4G Hub on a pay monthly contract. However, this is more expensive and involves a £19 upfront cost.
It's also worth mentioning that Three have a similar but more expensive 5G Hub mobile broadband router available, if you can get 5G signal in your area.
Pros
Reasonably priced mobile broadband with no upfront costs.
Offers unlimited data that can be used anywhere.
Fast 4G speeds.
Cons
No battery, needs to be plugged in.
How to Choose a MiFi Deal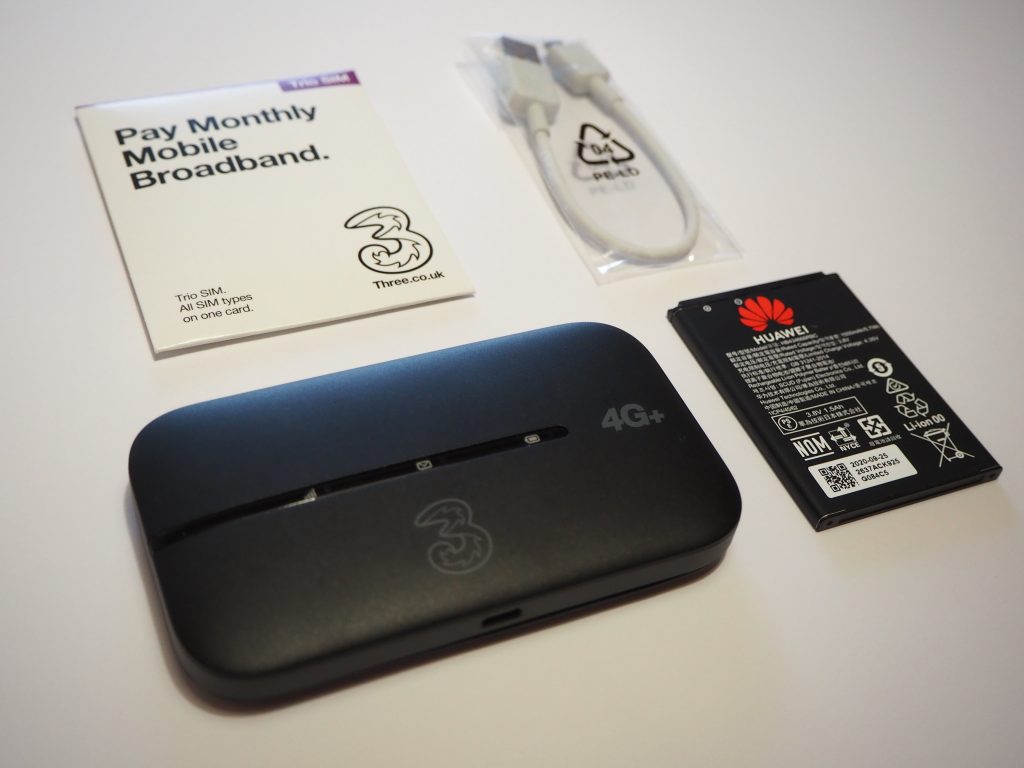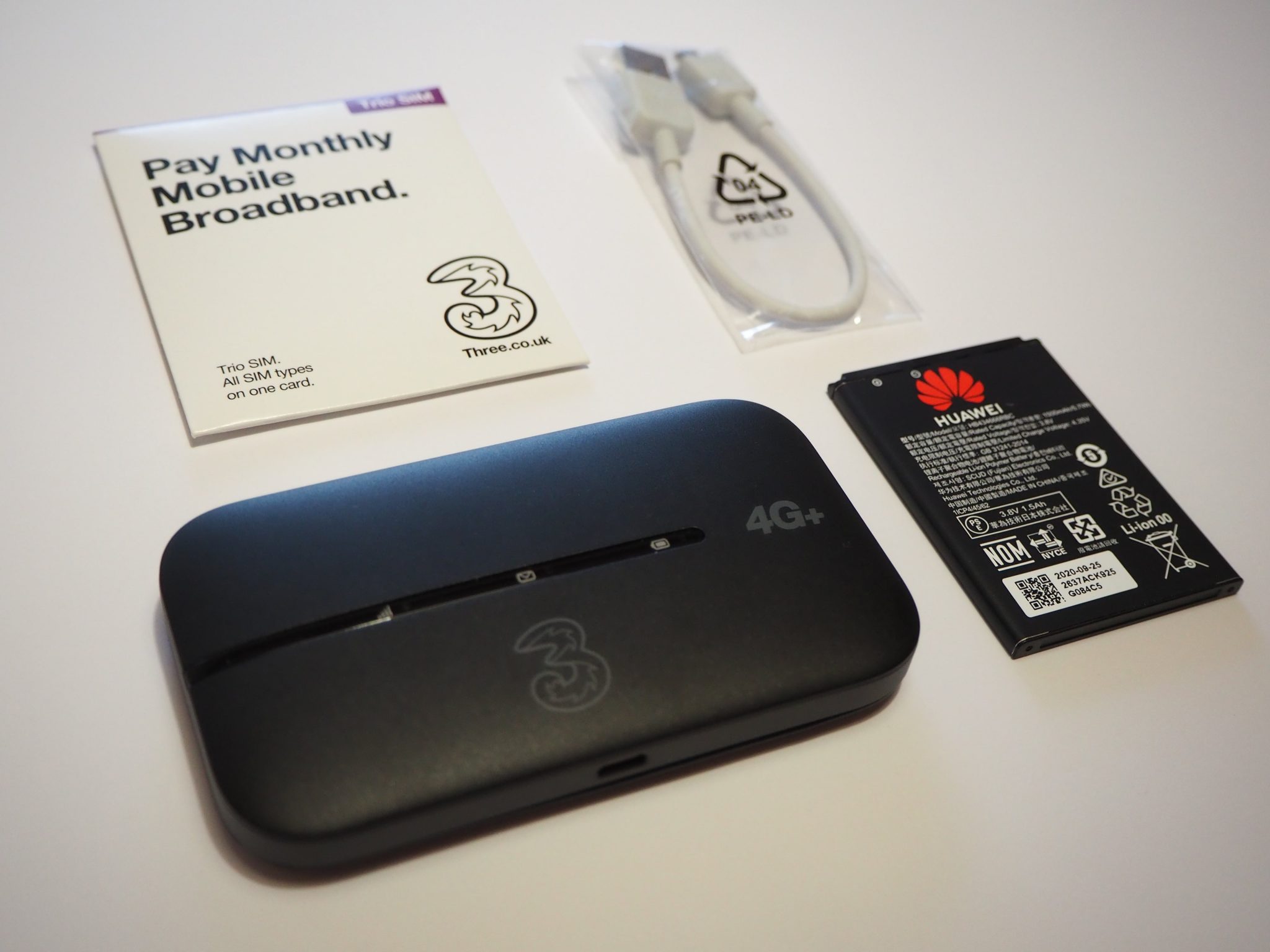 Now, we'll explain what you need to know when selecting a mobile Wi-Fi deal to buy.
How does MiFi work?
A mobile Wi-Fi or "MiFi" device is a small electronic gadget that creates a portable Wi-Fi hotspot for you to connect to the internet.
MiFi uses a 4G mobile broadband network, just like your mobile phone, allowing you to get online without having to use your landline.
When your MiFi device arrives, it will come with a MiFi SIM. You can't use this data SIM card to make calls or send texts like with most SIM deals, you just slot it into the device in order to get online with mobile broadband.
Mobile Wi-Fi devices also come with a battery, meaning they don't need to be plugged in all the time. This allows you to take them when travelling if you'd like to use mobile broadband on the go.
The Wi-Fi network created by a MiFi device works just like the one created by a Wi-Fi router. You simply browse for available networks on your computer, select the correct network, and type in your password to connect. When you first get the device, there will be a sticker in the box with your network login details, allowing you to begin using mobile broadband immediately.
And just like with a regular Wi-Fi router, you can connect multiple devices to the mobile hotspot created by your mobile Wi-Fi device.
MiFi contracts explained: can you pay as you go?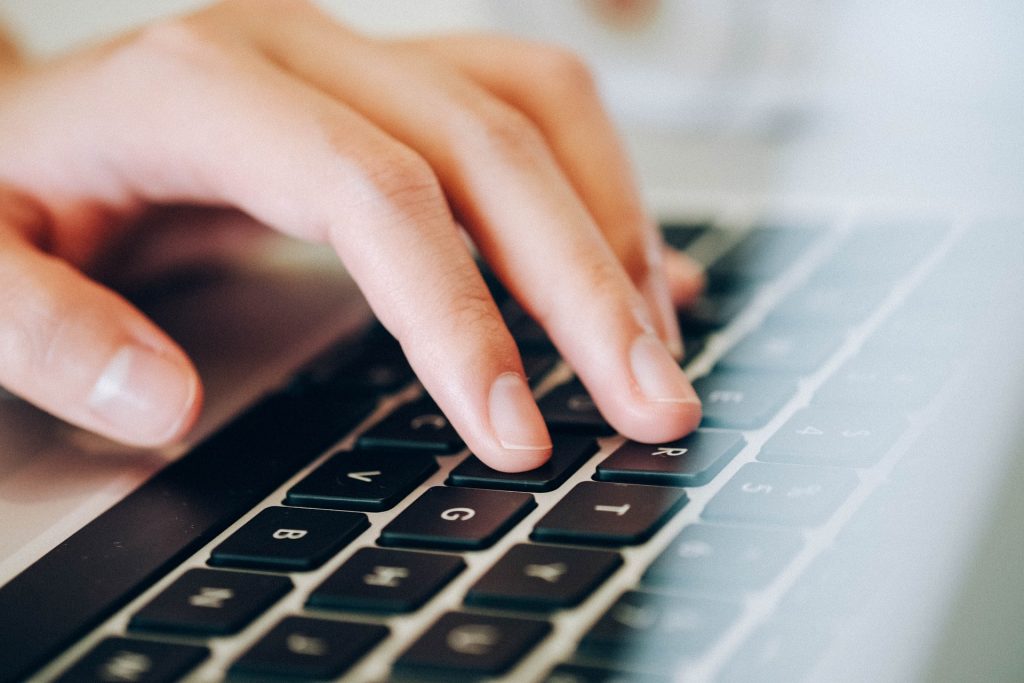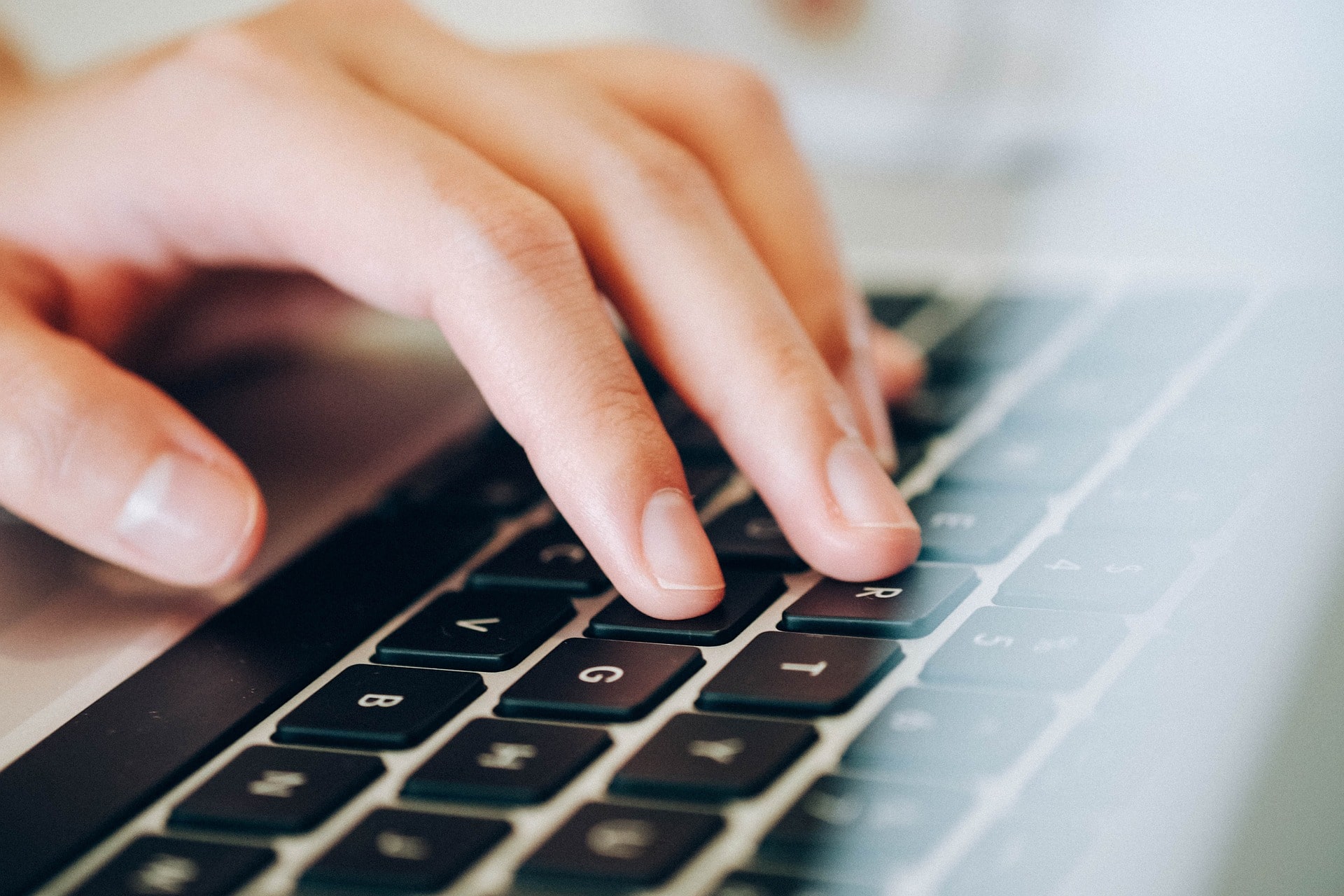 Yes, you can pay monthly on a pay as you go basis with MiFi. Mobile broadband plans are often very flexible, especially when compared to a fixed-line broadband connection. Some providers offer mobile Wi-Fi devices with contracts lasting 24 months or 12 months, which will mean you pay a lower monthly cost.
If you get a pay monthly MiFi deal, expect to face an upfront cost, to cover the cost of the device. If you go for a longer term 12 month contract, or a 24 month contract, you shouldn't have to pay an upfront cost.
Also note, if you choose a 1 month contract, the monthly cost of your MiFi package will likely be quite high. You can save money on mobile Wi-Fi by signing a longer term contract rather than going for a 30 day pay monthly deal.
Is MiFi as good as Wi-Fi?
MiFi is often as good or even better than WiFi, especially if your home broadband connection is very slow. For many households in areas with good 4G coverage, mobile broadband offers faster download speeds.
However, you need to ensure that you will have good 4G coverage before you make the switch, otherwise you are likely to experience dropouts and slow speeds.
If switching to a 4G MiFi device for home broadband, you can use a provider's network coverage map to check the coverage at your address. Here's Three's coverage map, as an example.
Also note that the Wi-Fi hotspot created by some MiFi routers won't have as good signal strength as the network created by a proper Wi-Fi router. Although you should be fine to connect multiple devices at once, you may find that the signal is interrupted if it has to travel through walls, and you might find that the range isn't very good.
To get around this issue, you can get a MiFi device with very strong Wi-Fi signal, such as the Vodafone R291. Or you can look at 4G mobile Wi-Fi routers such as the Three 4G Hub, which are designed for home broadband use.
How much MiFi data do I need?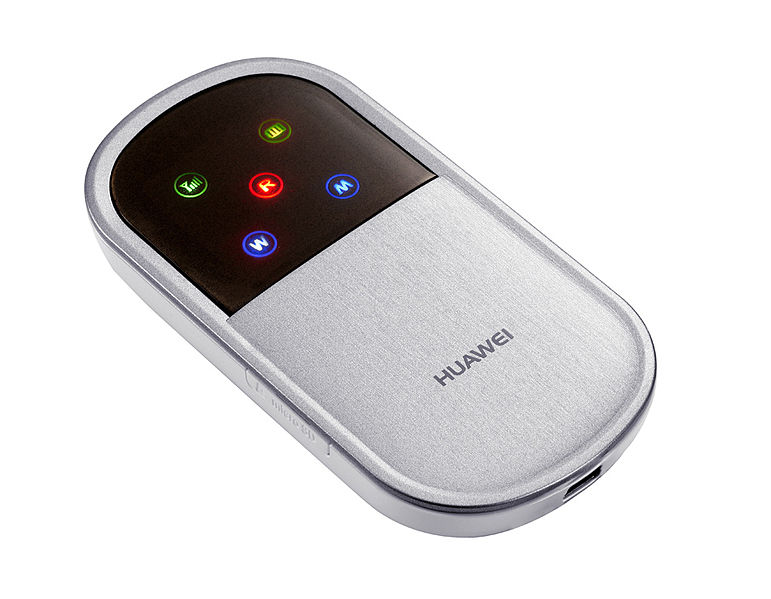 Each type of mobile Wi-Fi device is typically available with a range of different data packages. You can get MiFi with as little as 5GB of data per month, all the way up to unlimited data.
If you plan to use MiFi as your main way of getting online, then it's best to get an unlimited data plan. Watching videos and making Zoom calls can use up a lot of data very quickly, especially if you spend a lot of time online.
If you only have a small household, don't watch many online videos, and don't use the internet that often, then you should be fine with a 50-100GB per month data deal. You might not need unlimited data.
If you only use MiFi very occasionally, such as when travelling, or in your car, and you don't use it for videos, then you should be fine with a 10-20GB monthly data plan. You definitely won't need unlimited data.
Although getting MiFI with unlimited data might sound expensive, it's actually not that costly these days. With providers such as Three, you can get unlimited data usage for about £20 per month on a longer contract length. Given the amount of data we use in the UK these days, we recommend choosing an unlimited data package unless you will only be using MiFi very occasionally.
4G MiFi vs 5G MiFi deals
Most MiFi deals in the UK right now use 4G mobile broadband.
4G mobile broadband is very widely available, even if you live in a rural area. It also offers mobile broadband speeds of up to 150Mbps, depending on the network, and the signal strength at your address.
However, as of 2021, O2 has started to offer a 5G pocket hotspot device. With this bit of kit, you can get speeds of up to 1.65Gbps, which is faster than most fibre broadband connections in the UK, and you can still connect multiple devices at once, like with a normal home broadband connection.
The issue with 5G is it's very new, so coverage isn't great. Although the rollout is accelerating, you're unlikely to get it unless you live in the heart of a major city. Therefore, as of right now, for most people, it's better to get a 4G mobile Wi-Fi device, because they're cheaper and give you more mobile broadband deals to choose from. Also, most 5G deals have a large upfront cost don't come with unlimited data just yet.
What are the best MiFi providers?


The following UK networks offer mobile Wi-Fi deals:
Three sell a mobile broadband device called the Huawei E5783B. It's available with a number of different data deals and contract lengths. Three typically have the cheapest data packages, especially if you want unlimited data.
Vodafone sell their own MiFi device, called the R219. It's a good bit of kit, and offers great Wi-Fi connectivity. Vodafone also offer a good range of data plans, although they typically have higher upfront costs than Three, and their deals are often more expensive.
EE have some of the best coverage of any mobile network, including with their 4G broadband plans. They mostly focus on wireless home broadband technology. However, they do have a MiFi option, known as the 4GEE Wi-Fi Mini. It's an expensive mobile broadband device, but it's only of the best available if you want to connect a number of devices to your mobile hotspot at the same time.  Unfortunately all EE mobile broadband plans have data caps.
O2 are the only UK network to offer 4G and 5G MiFi devices, both made by Huawei. Their deals aren't particularly cheap, but they do offer good flexibility – you can basically build your own plan, by defining the contract length and amount of data you want.
How much does MiFi cost?
The cost of each MiFi deal really depends on the contract length and the amount of data, as well as any promotions that each provider is currently running.
For example, with Three, you can currently get unlimited data mobile broadband for just £11 per month for the first 6 months, then £22 per month from then on, on a 24 month contract. If you pay monthly rather than locking into a 24 or 12 month contract, the same unlimited data plan costs £24 per month.
Other broadband providers typically charge you a higher monthly cost, even if you lock in for 12 months or 24 months. However, in most cases you should be able to get a good MiFi deal for around £20-£25 per month, or less if you get a package with a data cap.
Alternatives to MiFi devices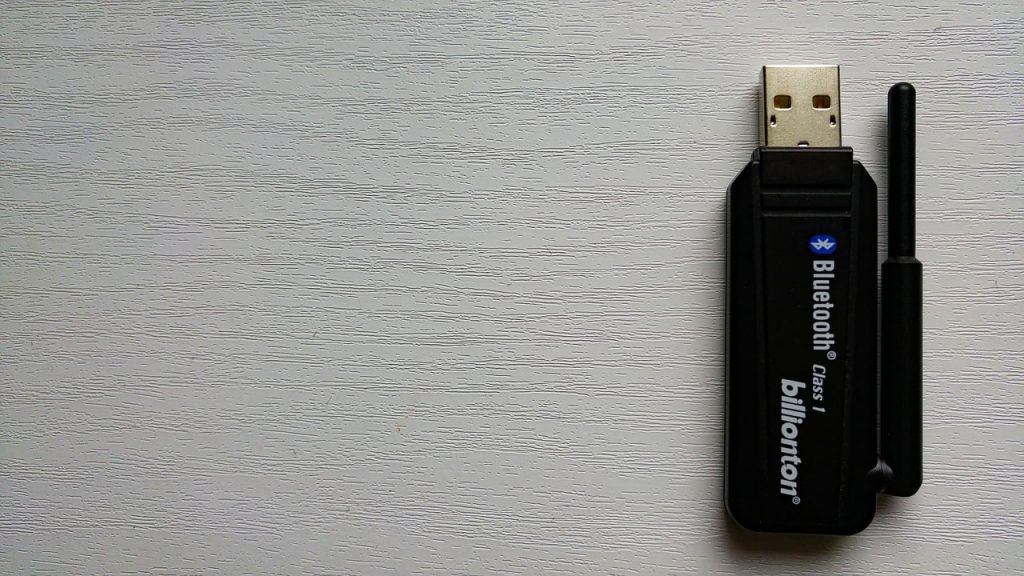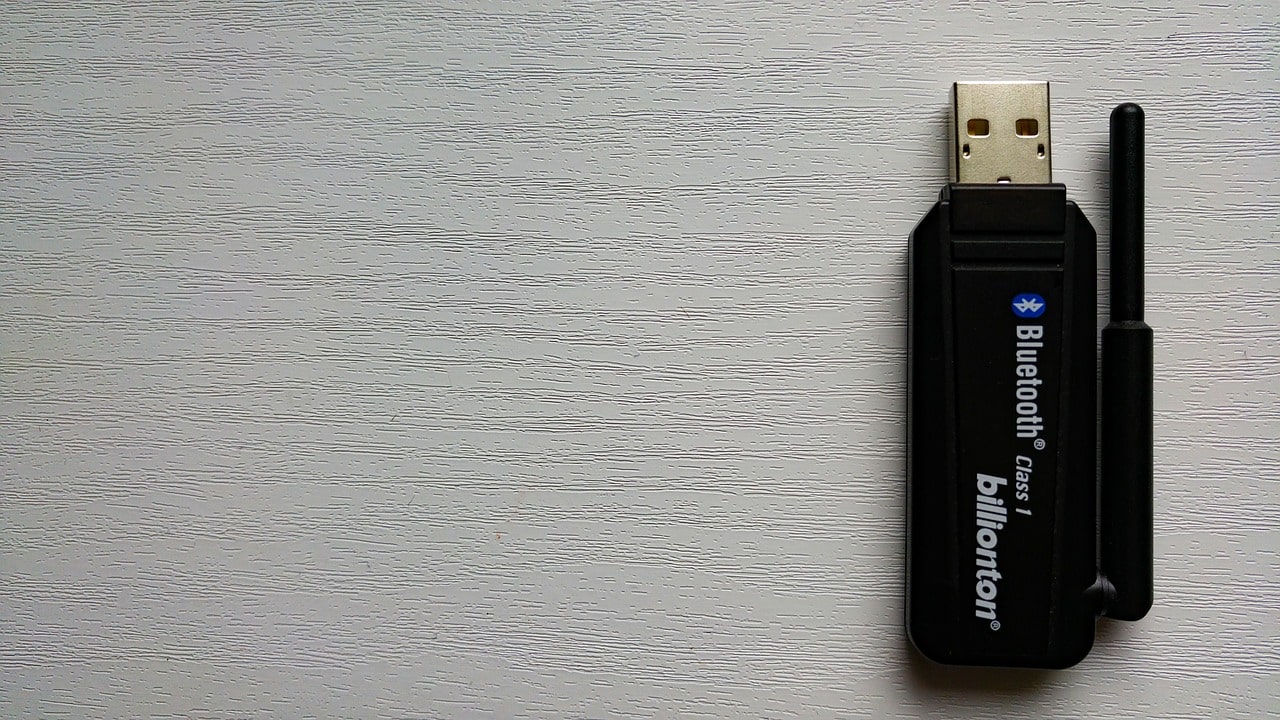 Other than using MiFi, there are two other alternatives you might want to consider for mobile broadband:
Dongles – rather than using Wi-Fi, dongles plug into a USB port on your computer, allowing one device to use mobile broadband. They don't require charging, and are very simple to use, but dongles only allow you to use the internet on one device at once. Typically, this device is your computer, since most other devices don't have a USB port.
4G routers – similar to a normal broadband router, 4G routers plug into mains power – they don't have a battery, so they aren't as portable as MiFi. However, they still connect to the internet using 4G signal, allowing you to bypass your landline. The benefit of a 4G router is it's generally cheaper than MiFi, offers a stronger Wi-Fi signal, and performs better when multiple devices use your mobile broadband at once more easily, just like with a normal Wi-Fi router.
Essentially, MiFi is a portable, flexible option for connecting multiple devices to the internet. Unlike a dongle, it creates a proper hotspot, and unlike a 4G router, it can be used without being plugged in. Plus, mobile Wi-Fi allows you to pay monthly, rather than having to lock in for 12 months or 24 months.
Conclusion
This is the end of our buyer's guide.
Remember, the MiFi package you should buy depends entirely on how you plan to use mobile broadband.
If you plan to get online occasionally when travelling with your mobile broadband, then you should be fine with 20-50GB of data per month on a short-term mobile Wi-Fi plan. However, if you need a MiFi deal to use mobile broadband at home, it's worth getting something with unlimited data on a longer term pay monthly contract. Otherwise you might face significant additional data usage charges in addition to the per month cost.
If you're still not sure which mobile broadband plan to buy, drop a comment below and we'll help you find the right mobile Wi-Fi device for your specific needs.
About the author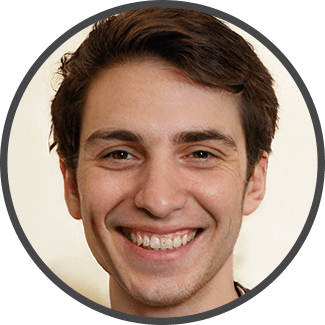 Tyler built his first PC at the age of 12, and since then, he's become obsessed with all things networking and internet-related. He's a massive gamer, loves Rocket League, and also plays Sunday League football.