Looking for a 4G router to get faster home broadband?
In this guide, we've reviewed the 5 best 4G router deals in the UK in 2022.
After, we've explained what you need to know when looking at 4G routers, to help you get the right home broadband deal for your specific needs.
Quick comparison table
BEST VALUE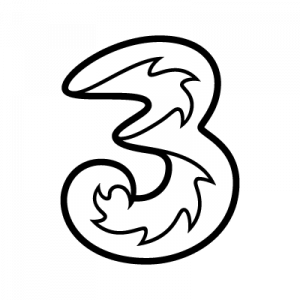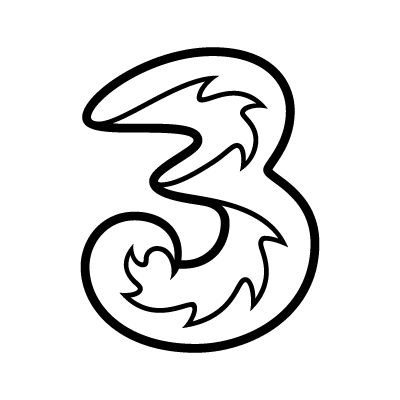 BEST 5G ROUTER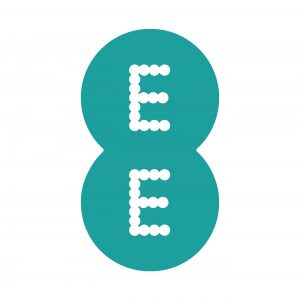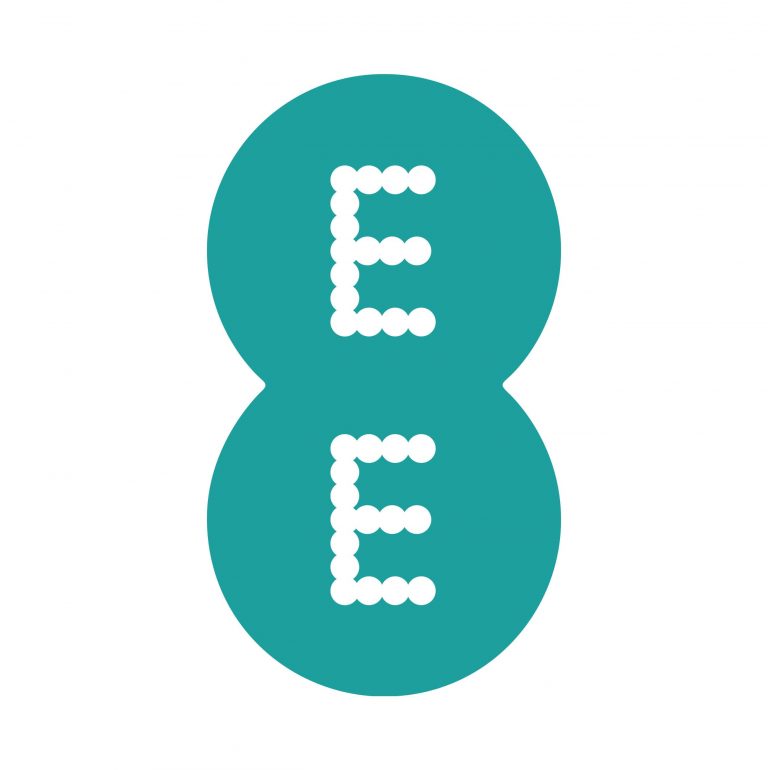 BEST IN RURAL UK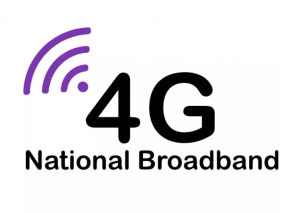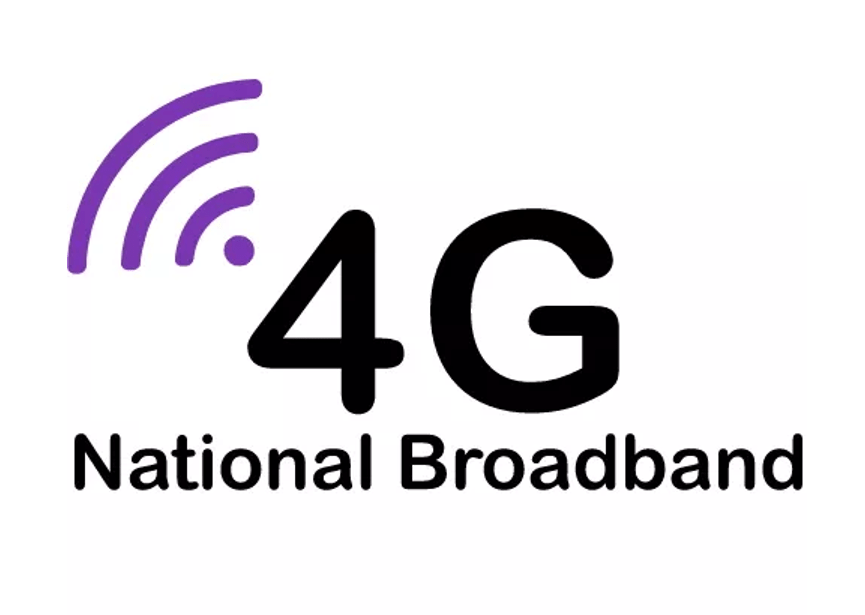 4G Internet
(TP-Link Archer MR600)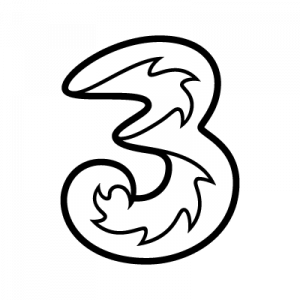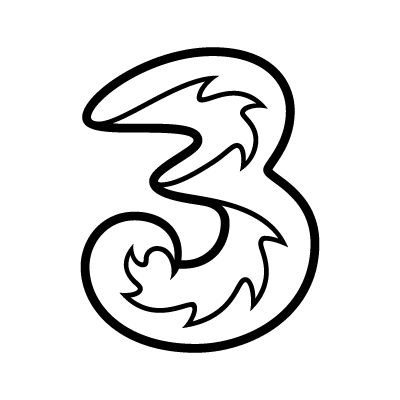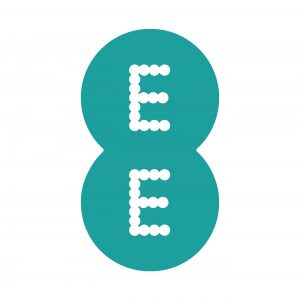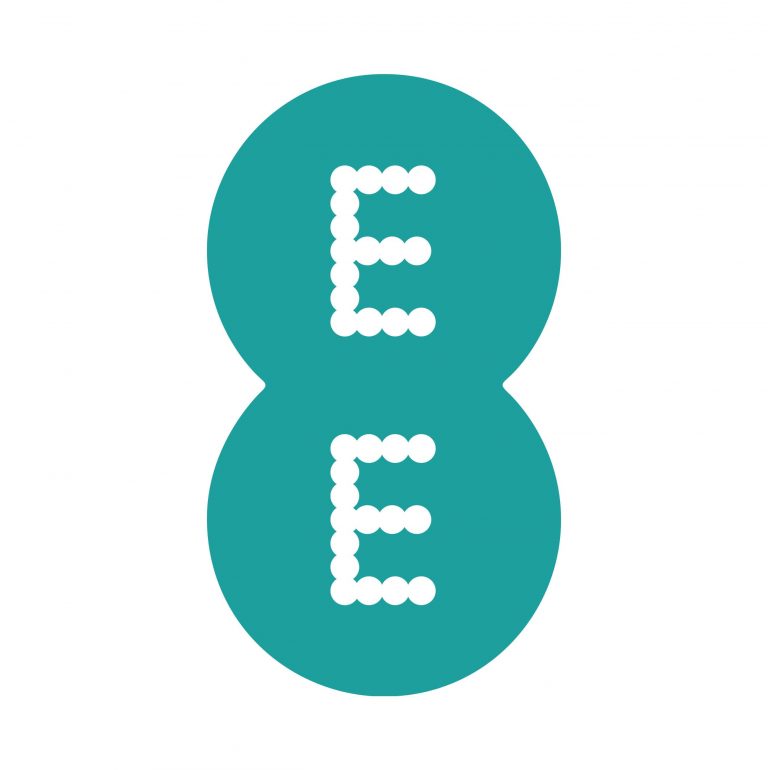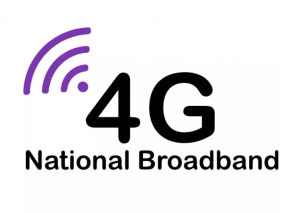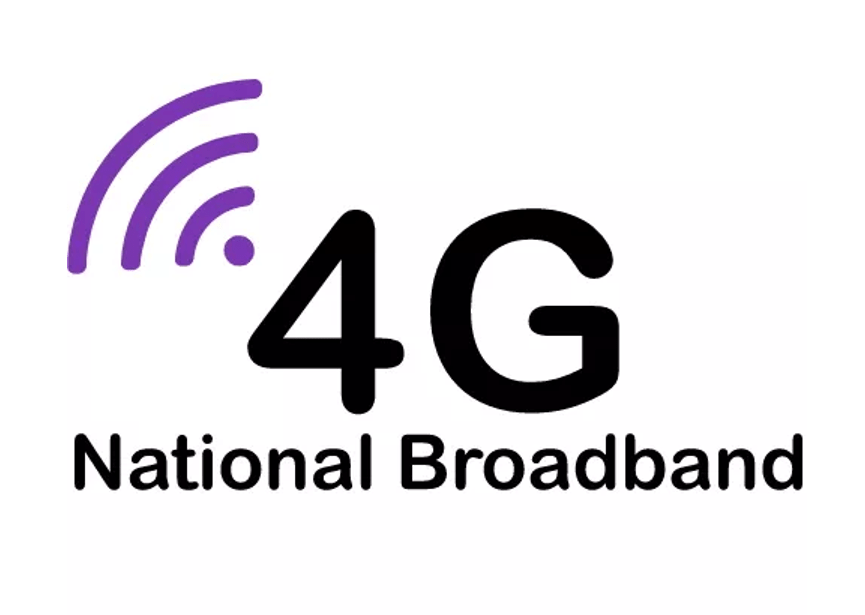 4G Internet
(TP-Link Archer MR600)
Contents
Best 4G routers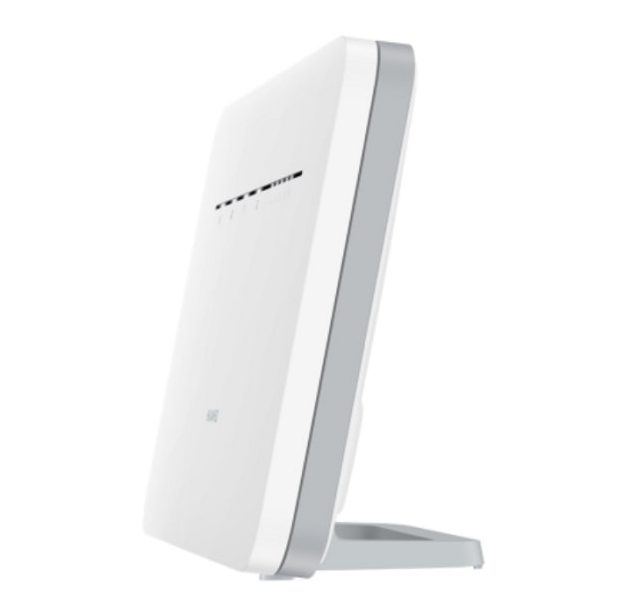 Below, we've looked at the best 4G routers for sale from leading UK internet service providers.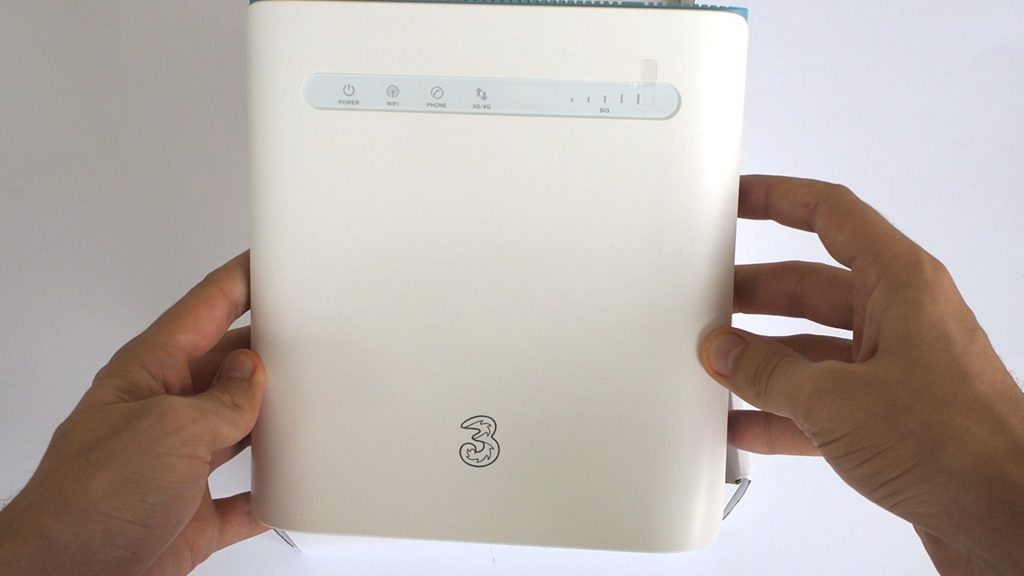 Three's 4G Hub, also known as the ZTE MF286D, is quite a powerful bit of kit.
Connected to the Three network, you can expect average speeds of about 50-75 Mbps using the inbuilt antenna, assuming you have good 4G coverage at your address. However, this router also gives you the option of plugging in an external antenna into the back of the device, potentially giving you even faster speeds.
The ZTE MF286D is even rated for category 12 LTE speeds, meaning if you have fantastic 4G coverage, you can theoretically get a 600 Mbps download speed with this device. There is also a 5G Hub router available for a similar price – this router will allow you to get gigabit speeds, assuming you're in an area with 5G coverage.
The 4G Hub supports up to 64 concurrent devices, and the Wi-Fi signal range is excellent. You don't have to worry about slowing down with multiple devices using the internet at once. Plus, there are four gigabit Ethernet ports included, allowing you to plug in the devices you want to get the most consistent connection, such as games consoles.
Three sells the 4G Hub with unlimited data, so you won't hit a usage cap, even with lots of video streaming. The default contract length is 24 months, which is quite a long time, but there is a 1 month deal available. The monthly price on both plans is very reasonable – much lower than what traditional home broadband normally costs.
It's very hard to fault the Three 4G Hub, especially given the quality of the wireless router, and the fact that their data plans are so much cheaper than the competition.
Pros
Great value deals.
Comes with unlimited data.
600 Mbps top speed.
Can be purchased on a pay as you go basis.
Cons
None to mention – great router at a great price.
Overall value rating
⭐⭐⭐⭐⭐
Although this is technically a 5G router, it's 4G compatible as well. Essentially, if you use this device somewhere with 5G signal, you'll get 5G speeds. Otherwise, you'll get 4G instead.
EE and their home broadband router are a bit more expensive than the device offered by Three. However, there are a lot of things to like about EE's offering.
Firstly, their device has a 30m Wi-Fi range, meaning you'll always get signal, unless you have an extremely large house. It can handle 64 connections at once, and broadcasts on the 2.4Ghz and 5Ghz bands, ensuring good performance no matter how far you are from the router.
But the best thing about EE is they offer to install an external antenna on your house, to help you get a better signal. This is very useful if your nearest 4G mast is quite far away – having an external antenna can help to pick up its signal much more effectively.
Another advantage of going with EE over Three is they have a slightly better mobile network. If you don't live in a major population centre, it might be worth comparing the network coverage of the two companies, to see if you can get slightly better signal with EE.
As we mentioned, the 4GEE Home Router 2 is expensive, especially if you need unlimited data. However, it's a great device, and EE has the best 4G and 5G network in the UK.
Pros
EE has a fantastic 4G network.
Possible to get an antenna installed for better signal.
30m Wi-Fi range.
This company specialises in delivering 4G Wi-Fi solutions for those in rural areas.
Rather than just supplying the router itself, 4G Internet also send an engineer over (at a time that suits you) to install an external antenna on your house. This antenna is positioned in the best place to receive reception from the nearest mobile mast, even if it's located quite far from your house.
As a result, you can get speeds of 25-35 Mbps with 4G Internet, even if you live in a very remote location with poor-to-average 4G reception.
This router deal isn't cheap. However, there are no data caps, and the TP-Link router they include is a great bit of kit. It's a Cat 6 device, includes gigabit LAN ports, and can provide good Wi-Fi signal to large numbers of computers/phones/tablets at once.
The other good thing about this company is they have a cooling-off period. If you're not getting good speeds using their mobile router after 14 days, you can return it for a refund.
Pros
Can get good speeds in very remote locations.
Two week return period.
Unlimited data included.
Quality router.
Cons
Slightly expensive, but you get what you pay for.
Overall value rating
⭐⭐⭐⭐⭐
The Vodafone Gigacube (Huawei B818-263) is another quite powerful 4G home broadband router.
Huawei's router actually has quite a few strengths when it comes to maximising Wi-Fi speeds. For starters, it's 5G compatible, meaning if you don't currently have 5G signal, you'll be ready to get gigabit speeds when it does come to your location.
Also, this router is Cat 19 LTE compatible, meaning it has a theoretical maximum download speed of 1600 Mbps – this is great if you have fantastic 4G speeds in your area.
The Huawei B818-263 performs well when it comes to Wi-Fi, broadcasting on the 2.4Ghz and 5Ghz bands, and supporting up to 64 devices at once. The signal strength is great, even at distance.
However, Vodafone's data deals aren't the best. On their 4G plans, there are no unlimited data options. And even with a data cap, these deals are quite expensive. You can pay as you go, which is helpful if you need a short term broadband solution, but the prices are quite high.
Pros
5G compatible.
Good Wi-Fi signal.
Very fast 4G speeds.
Cons
No unlimited data deals on 4G.
This device from O2 is a bit different to the other routers we've looked at.
Rather than plugging into the wall, the Pro Netgear M1 actually has a rechargeable battery. It's also a lot smaller than a typical router, making it extremely portable when travelling.
Plus, this device can handle gigabit speeds (up to 1000Mbps), provided you can get 5G signal. It will work with both 4G and 5G networks.
If you plan to use this bit of kit as a home router, it'll handle up to 20 devices, and has a battery life of up to 24 hours. You can get quite a lot of usage out of this router before it runs out of charge, and you can keep it constantly plugged in to keep your Wi-Fi always on.
Although buying the Netgear M1 from O2 isn't cheap, you can customise your own data package, which is nice. You can for example choose unlimited data, and then pick a 36 month contract, to lower the monthly price.
Essentially, this device isn't the best if you have a massive number of connections – it can only handle 20 connected devices, rather than 64. However, if you want a portable router that's 4G and 5G compatible, this device is worth checking out.
Pros
Very portable, good when travelling.
5G compatible.
Good battery life.
Can customise your data deal.
Cons
Expensive.
Only designed for up to 20 devices at once.
Buyer's guide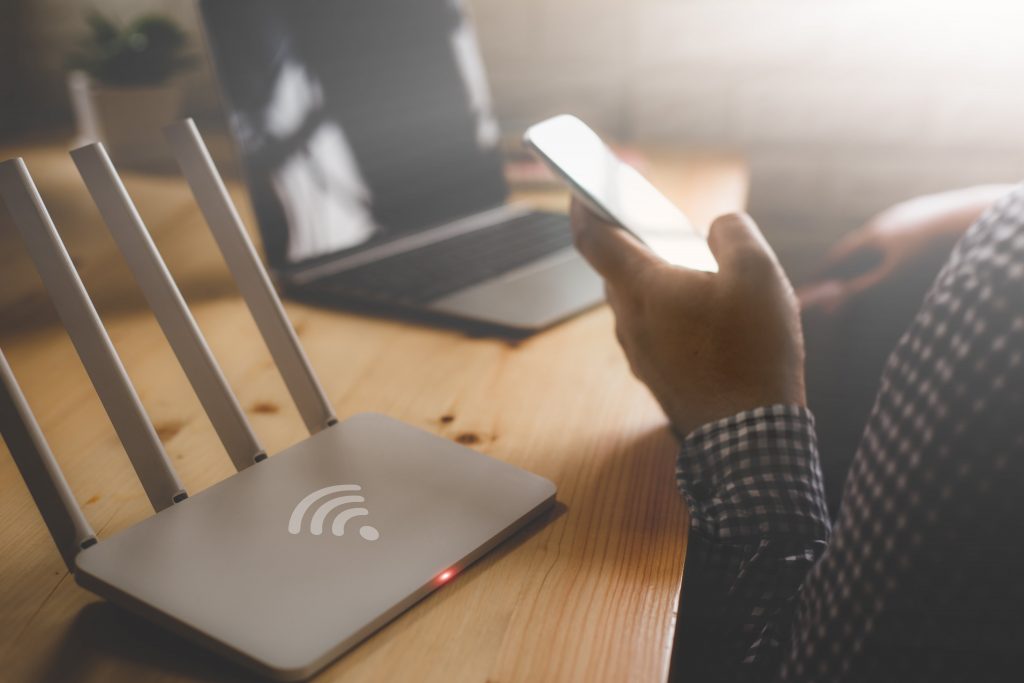 In this section, we'll explain what to look for when comparing different 4G routers, and how to find the best home broadband router deal for your family's needs.
What is a 4G home broadband router?
A 4G home broadband router is just the same as a regular Wi-Fi router, except it uses the 4G network, rather than your phone line, to allow you to get online.
These types of routers typically have an inbuilt antenna, although many also give you the ability to plug in an external antenna to get a better signal. Using this antenna, the router connects to the nearest 4G mast, to send and receive signal. Just like your mobile phone, 4G routers have a SIM card slot, allowing them to use mobile broadband.
Once the 4G router receives a signal from the antenna, it creates a Wi-Fi network at your house, just like a normal Wi-Fi router. You can then connect to the Wi-Fi network and get internet access.
Advantages of 4G home broadband routers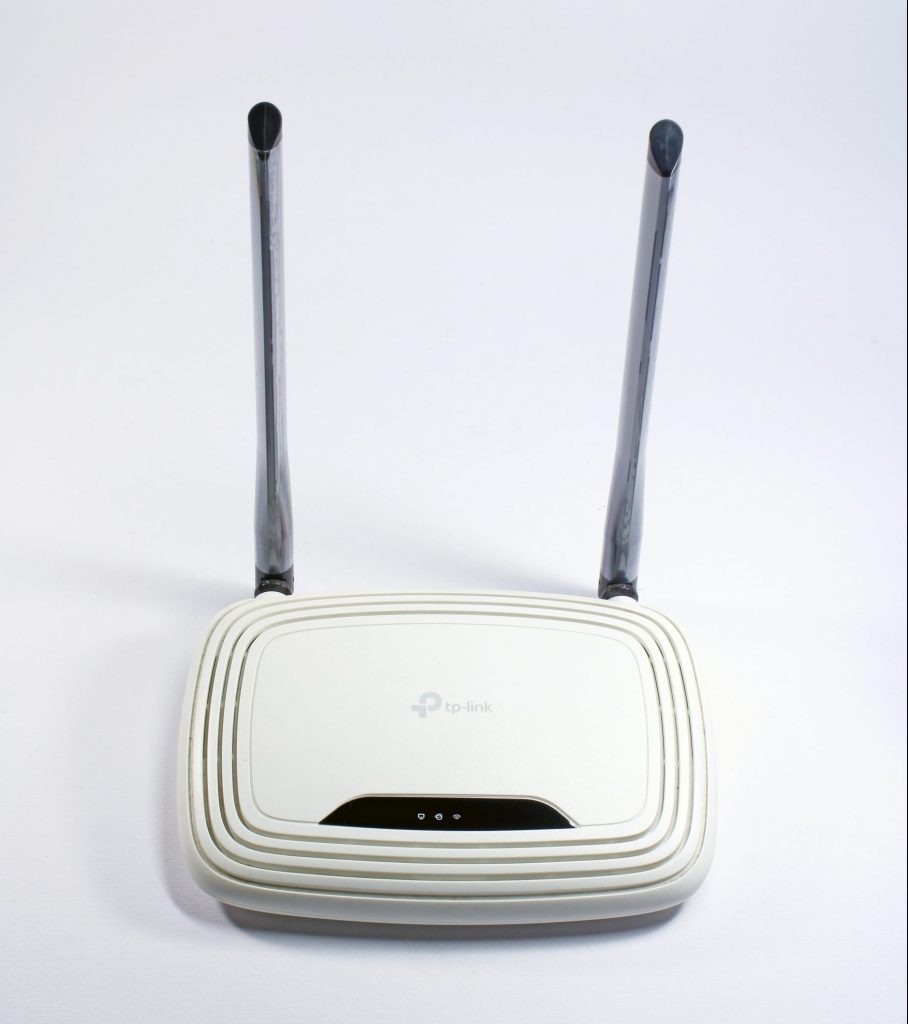 They can allow you to get faster download speeds, especially if you have poor broadband infrastructure where you live.
They're very easy to set up. Simply put the SIM card in the SIM card slot, plug the router in, and turn it on. No engineer needed, unless you choose to get an antenna installed on the side of your house for better signal (which can be useful in rural areas).
They're available on short term, pay as you go contracts.
They're very portable. Most providers, with the exception of Vodafone, allow you to use your 4G data anywhere you can get a 4G signal.
Disadvantages of 4G home broadband routers
They can have a higher or less consistent latency (ping) when compared to using fixed-line broadband.
They are often sold with data caps, especially when buying a router and data bundle from a provider.
You may need to experiment with positioning the router in different places in your house to get the best signal, unless using an external antenna.
What makes a great 4G home broadband router?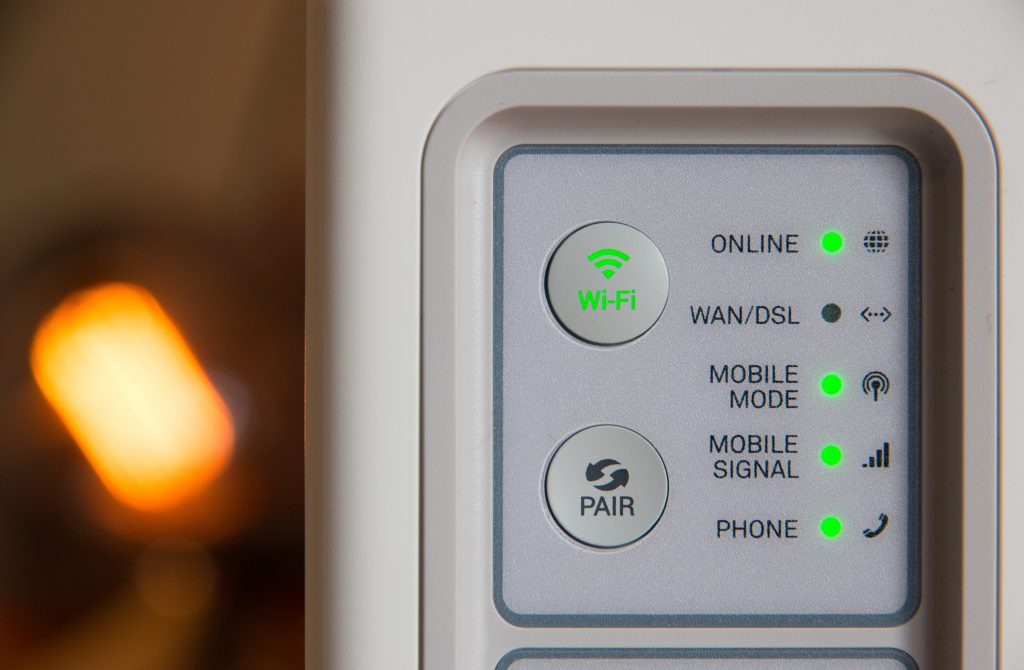 Different 4G routers at different price points will have quite different capabilities.
Here are some things to look for when buying a 4G home broadband router, and how each of these features can be useful.
A great Wi-Fi signal strength. Ideally, your router will broadcast on the 2.4Ghz and 5Ghz frequencies. The former provides greater coverage at distance, while the latter provides better download speeds at close range. The router should also use the latest Wi-Fi standards: 802.11ac, 802.11an or 802.11ax. If your router meets these criteria, it will be able to handle multiple phones, laptops and iPads connected at once, and your Wi-Fi will reach the furthest points of your house without dropping out.
Good download speeds. In most situations, your download speed will be limited by the strength of the 4G signal at your house. However, you also want to ensure that your router hardware is good enough to deliver great speeds. Good 4G routers will have a minimum of a Cat 6 download speed (300 Mbps).
A high speed Ethernet port. If you will only ever use Wi-Fi to get online, having Ethernet ports isn't so important. However, if you want to connect devices directly to the router using a wired connection, you will want to have a router with Ethernet ports. There are typically two types of Ethernet ports: 100 Mbps and gigabit Ethernet ports, which can handle up to 1000 Mbps.
An easy to use user interface. When setting up your Wi-Fi and editing its settings in the future, you want to make this as easy a process as possible. Good 4G routers will have an intuitive admin interface, and may even have a mobile app you can use to control the device and edit your internet settings.
4G router deals vs buying a router and SIM card separately
In this guide, we've looked at 4G router deals, supplied by major British broadband providers. With these packages, the provider ships you their 4G router, bundled with a SIM card, which you can immediately use to get online.
However, it's also possible to buy a 4G router off the shelf, from a company like TP-Link or Huawei. Then, you can buy a SIM card separately, and pair the two to get online.
The main benefit of buying a bundle is you will get access to the provider's support team. If you ever have any issues with slow upload speeds or dropouts for example, they will be there to help out, and they'll have specific troubleshooting techniques for each of the router models that the company sells. Also, the process of getting online when you first receive the router is much more simple. If you buy a SIM card separately, you may need to get APN details from the provider, and/or change your 4G bands manually to get good Wi-Fi speeds.
The benefit of buying a router and a SIM card separately is you can choose the device and the network you'd prefer. You may like to pair a Huawei router with an EE network SIM for example, which isn't usually possible. This also means you can buy extremely high-spec 4G routers, with more advanced features, like multiple gigabit Ethernet ports, or an extremely long Wi-Fi range.
Just ensure that if you buy the router separately, you get an unlocked device. This will allow you to use it with any data SIM contract from any UK network.
It's also important to note, when you buy a router from a provider bundled with a SIM card, they will check to make sure that the local network coverage is good enough for you to get good speeds with their router. On the other hand, if you buy a SIM card directly, the provider won't require you to put in your postcode and verify you can get good download speeds at your address.
What download and upload speeds can I get with a 4G router?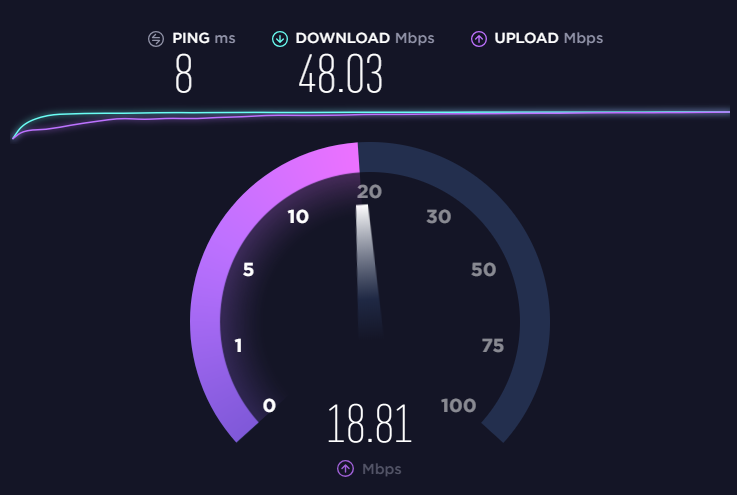 The exact download and upload speeds you'll get with your wireless router will depend on the quality of the network at your address.
If you can get only 3G coverage, you'll likely see download speeds of around 5 Mbps or less, and upload speeds of 2 Mbps or less. 4G routers are normally compatible with the 3G network.
If you can get regular 4G LTE coverage, you'll likely see download speeds of 12-50 Mbps, with upload speeds of 3-8 Mbps.
If you can get true 4G, which is a slightly upgraded version of 4G LTE, you might see download speeds higher than 50 Mbps, and upload speeds of 5-10 Mbps.
Can I get a 5G router?
With the 5G network rollout in the UK at full pace, it's now possible to get 5G routers that offer gigabit download speeds (1000 Mbps) or more.
Apart from the difference in download speeds, 4G and 5G routers work in basically the same way. They're both sold by the same companies, except 5G routers have slightly higher prices.
If you put your postcode into Three, EE or Vodafone's website, they'll tell you whether the local 5G network coverage is good enough for you to use their 5G router product.
How much data do I need with a 4G router?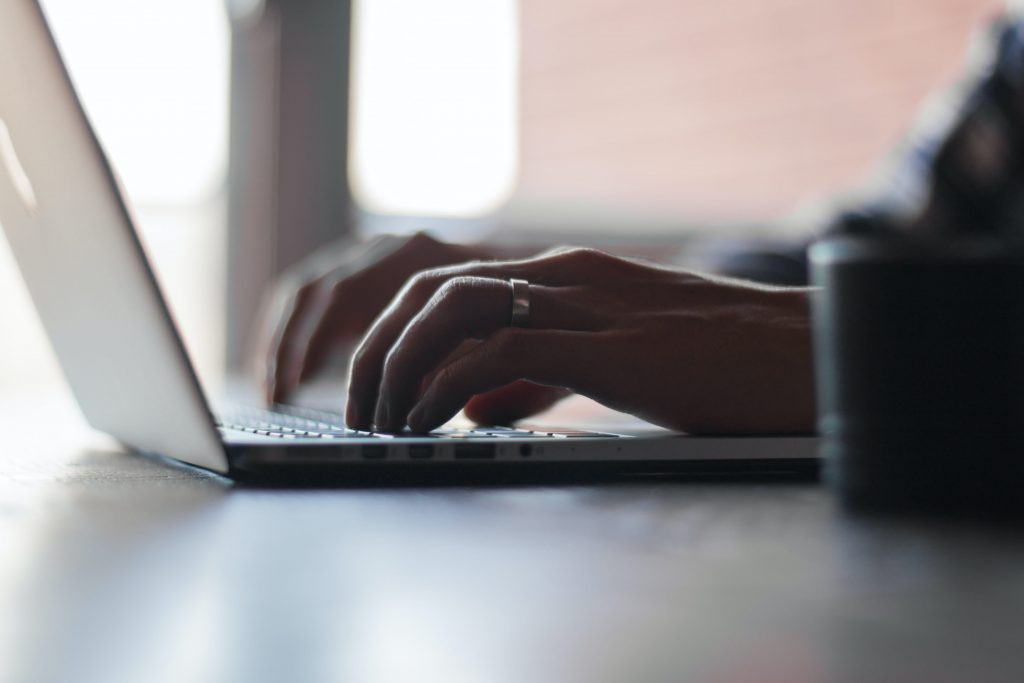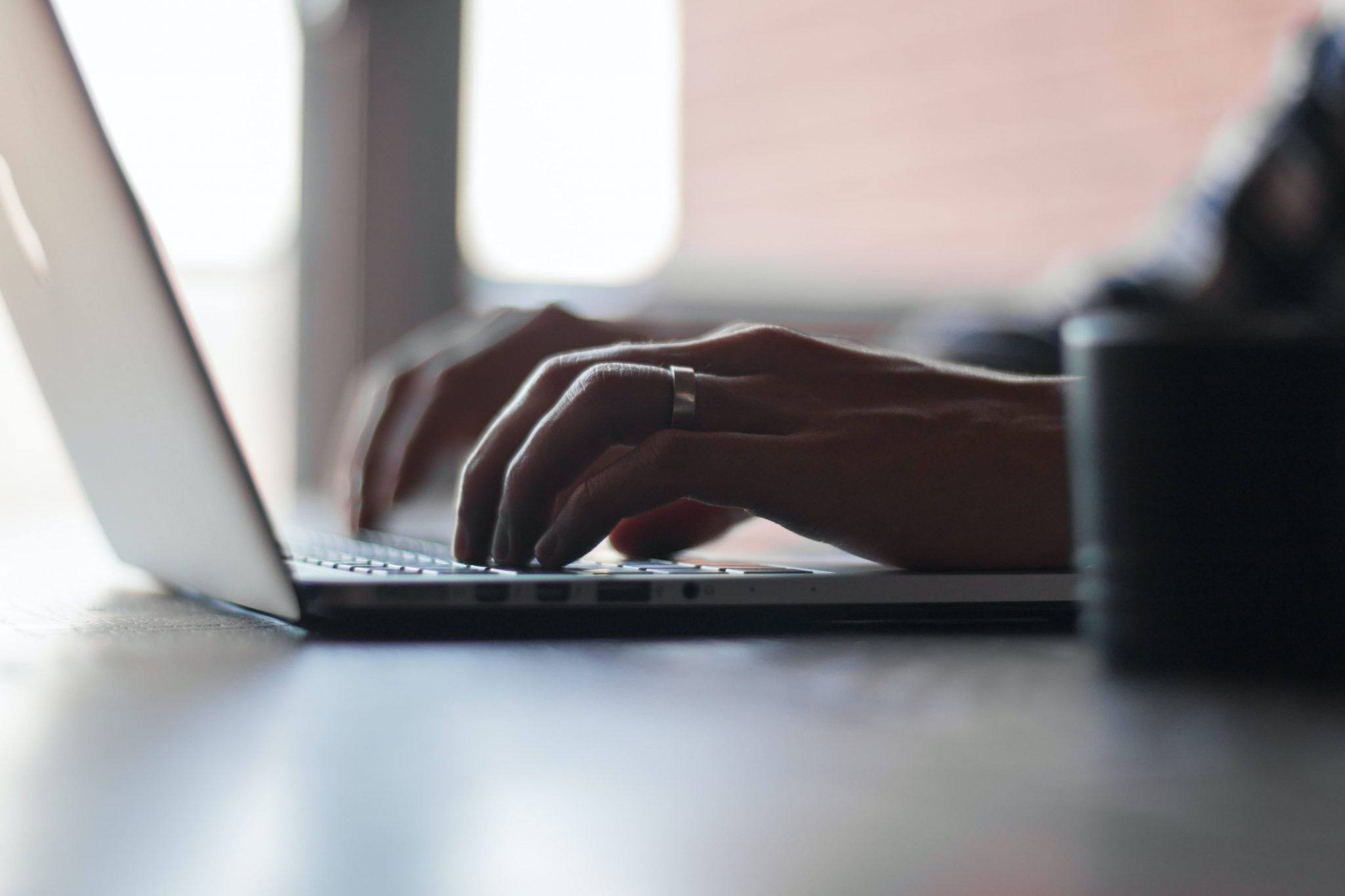 Whether you buy a 4G router and data deal, or buy a router and a SIM separately, you will likely have the choice of either getting an unlimited data plan, or a deal with a data cap. When buying a bundle, the data caps on offer will normally be between 100GB and 500GB.
In general, if you're buying the router to use for home broadband, unlimited data is best. If you watch videos every day, especially in HD or 4K, you are very likely to get through a data limit of 100-200GB or more quite quickly.
Here are some situations where you might not need unlimited data:
You only have one or two people at home, and you aren't massive internet users. Meaning, you don't work from home, and you're not online for more than an hour or so per day on average. You mostly browse the web rather than streaming videos.
You're using the 4G router as a backup solution, rather than as your main way of getting online.
Your family very rarely does anything very data intensive, such as watching videos online, joining Zoom calls, or downloading large files.
How many connected devices can a 4G router handle?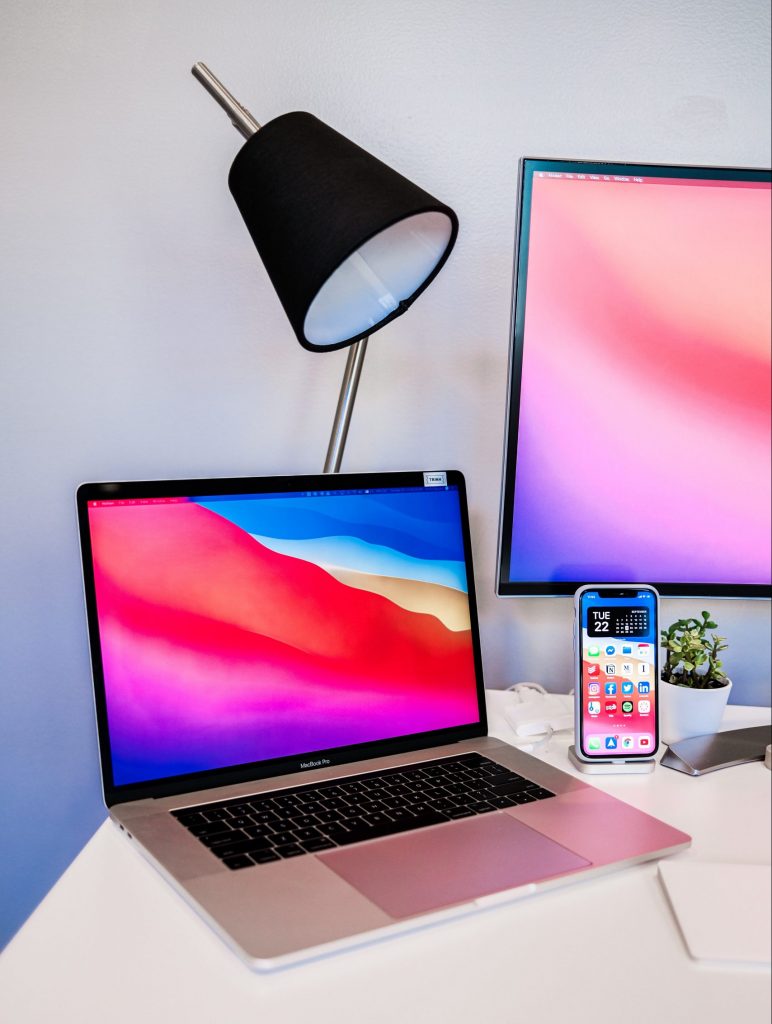 Most 4G routers can handle up to 64 connected devices at once on the Wi-Fi network. However, if you have this many devices simultaneously downloading large amounts of data, your speeds are likely to fall significantly, since all the bandwidth will be used up.
Although these types of routers can theoretically handle a large number of devices, the speeds you get may not be that great with large numbers of connected devices.
4G routers for rural areas
If you live in a remote or rural area, you will likely be able to get faster internet using 4G than with a wired connection.
However, you need to check your local 4G network coverage to get a better idea of the download speeds you'll actually be able to receive. If you don't normally get good 4G signal with your mobile phone, this could mean that the network coverage isn't great in your area.
There are 4G routers designed specifically for rural areas, which can provide a consistent internet connection and good download speed, even if you don't have amazing 4G network coverage.
These types of routers are sold by companies such as 4G Internet in the UK. Basically, what these providers do is send you a 4G router, then send an engineer around to install an external antenna on your house. This external antenna boosts your connection with the nearest 4G mast, helping you get more consistent internet access than if you just used the router by itself.
You can also use a network coverage map, like this one from Three, to see what speeds each network provides at your address. You can also ring 4G Internet and they will check the location of the nearest mast relative to your address, to see what speed you will likely get with their service.
4G routers vs MiFi devices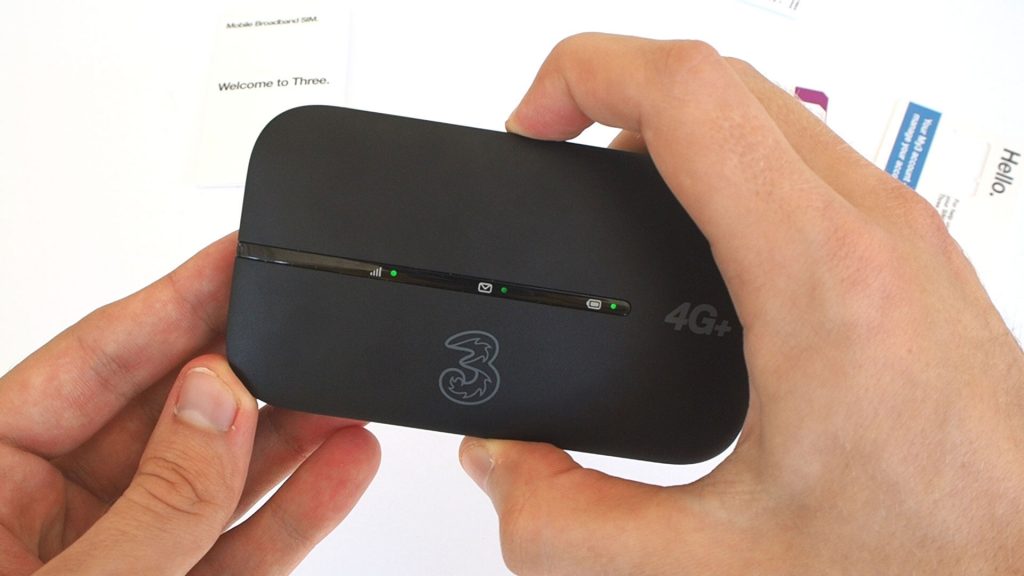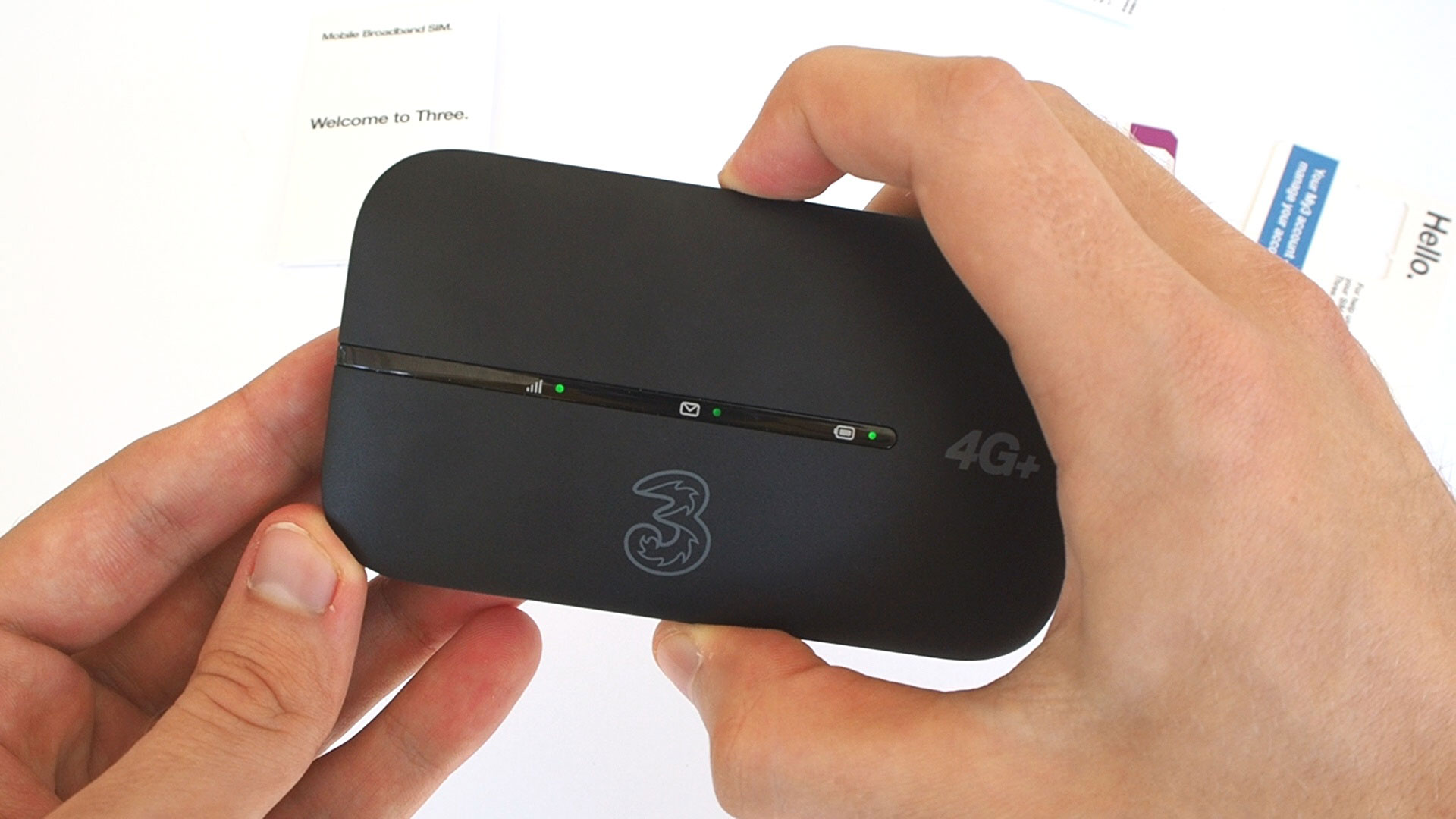 4G routers work in a similar way to mobile WiFi devices (also known as "MiFi").
Basically, MiFi is a smaller, more portable version of a 4G home broadband router, that also uses a SIM card. Rather than plugging into mains power, MiFi devices have a small battery, meaning they can be used when travelling.
You can also get MiFi on very flexible contracts, although the deals often have data download limits, unlike with 4G routers.
Also, MiFi doesn't have as good a Wi-Fi signal range, and doesn't perform as well with multiple phones, computers and/or iPads connected at once.
Buying a 4G router for gaming
If you're a gamer, you might be worried about how well a 4G router will perform. Since you're relying on the 4G network, rather than fixed-line broadband, there can be an increased risk of latency or ping spikes when using 4G routers.
Fortunately, in most towns and cities, the 4G infrastructure is good enough for gaming, without experiencing massive amounts of lag. However, there are some steps you need to take to minimise the chances of latency increases when buying a 4G router for gaming.
As a first step, check the mobile network coverage map of the SIM provider you're choosing. You should have good indoor and outdoor 4G coverage where you live.
If you have a 4G SIM card in your mobile phone, use it to test the network quality in your area. Tether your phone to your computer, and run PingPlotter for a few hours (or use a traceroute app on your phone). This application will monitor for any latency spikes on your connection, and log them for you to view later. This will allow you to see how consistent the 4G network is at your location, especially with regards to latency.
Ensure that you buy a router with LAN ports (also known as an Ethernet port). Then, connect the device to your console or PC via an Ethernet cable, to avoid having to use Wi-Fi. If your console/PC is too far away from the router to run a cable, consider using a powerline adapter to bridge the distance.
Conclusion
You've reached the end of our buyer's guide, discussing some of the best 4G routers for sale in the UK and how to find the right device for your specific needs.
Still unsure which router deal to choose? Feel free to leave a comment below, and we'll help you out.
About the author

Tyler built his first PC at the age of 12, and since then, he's become obsessed with all things networking and internet-related. He's a massive gamer, loves Rocket League, and also plays Sunday League football.