If you live in a rural area, or are fed up with paying heaps of money for fibre broadband, you might be considering getting online with a 4G router.
In this article, we've looked at five of the best 4G router deals in the UK at the moment.
We've also explained a bit about how 4G routers work, and how to choose the right device for your specific needs.
BEST OVERALL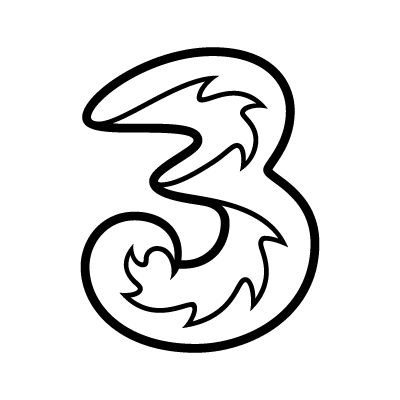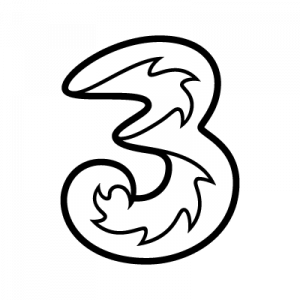 BEST IN RURAL AREAS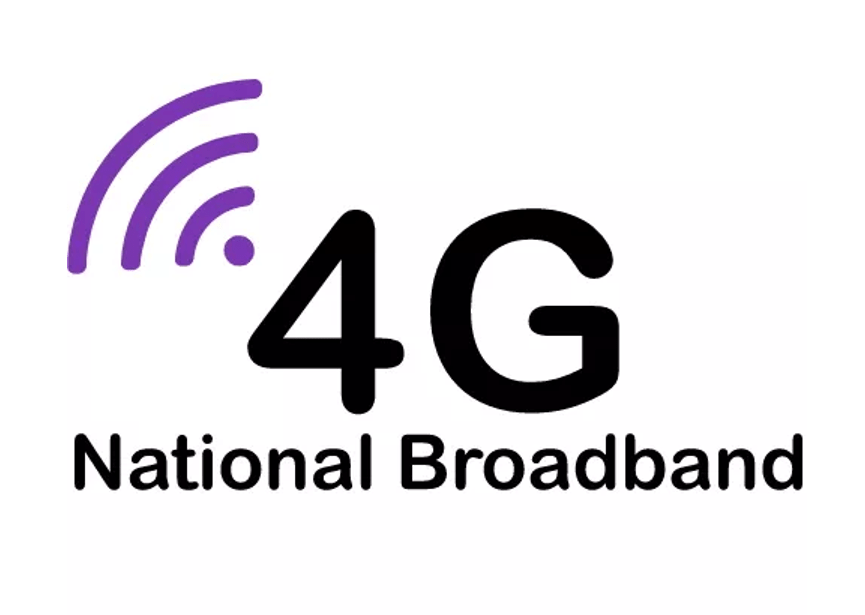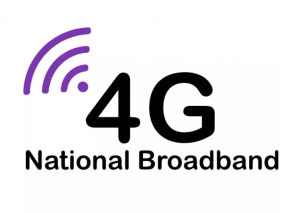 4G National Broadband
TP-Link Archer MR600
BEST 4G ROUTER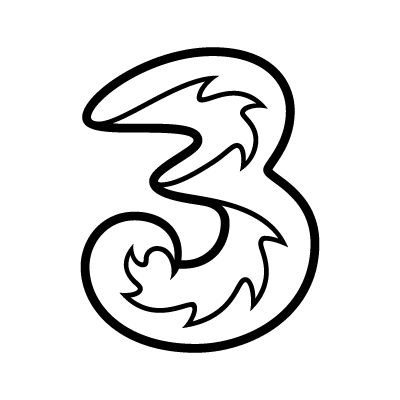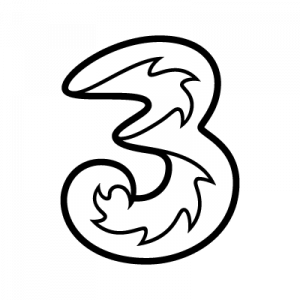 Three
4G Plus Hub (Sercomm LTE2122GR)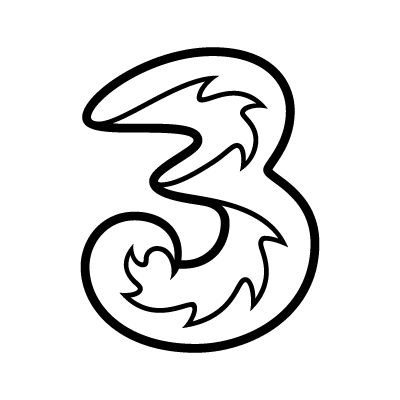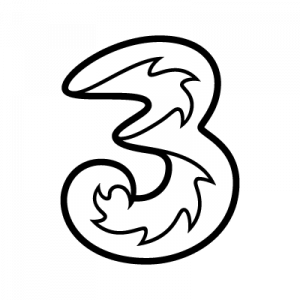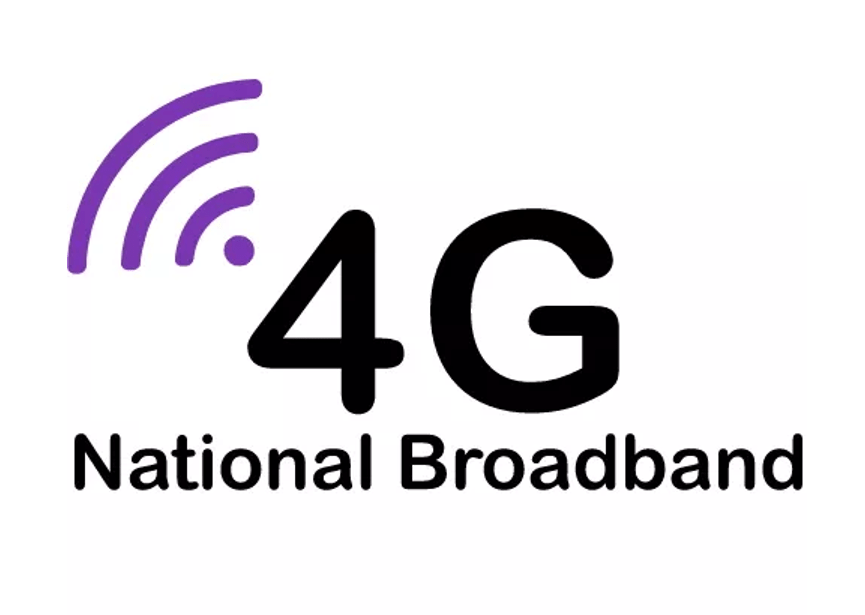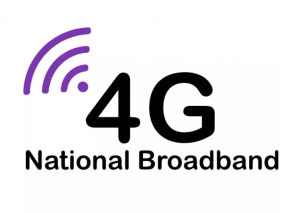 4G National Broadband
TP-Link Archer MR600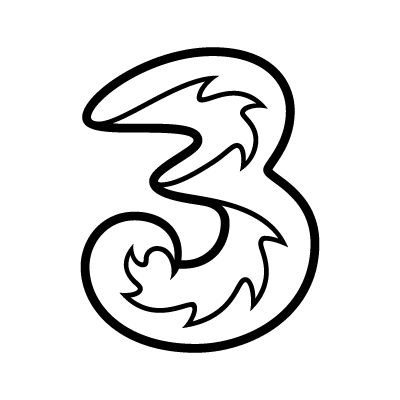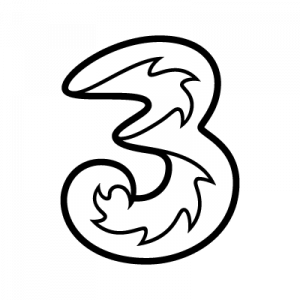 Three
4G Plus Hub (Sercomm LTE2122GR)
Best 4G routers
Let's get started.
Below, we've reviewed the five best 4G routers in the UK in 2023.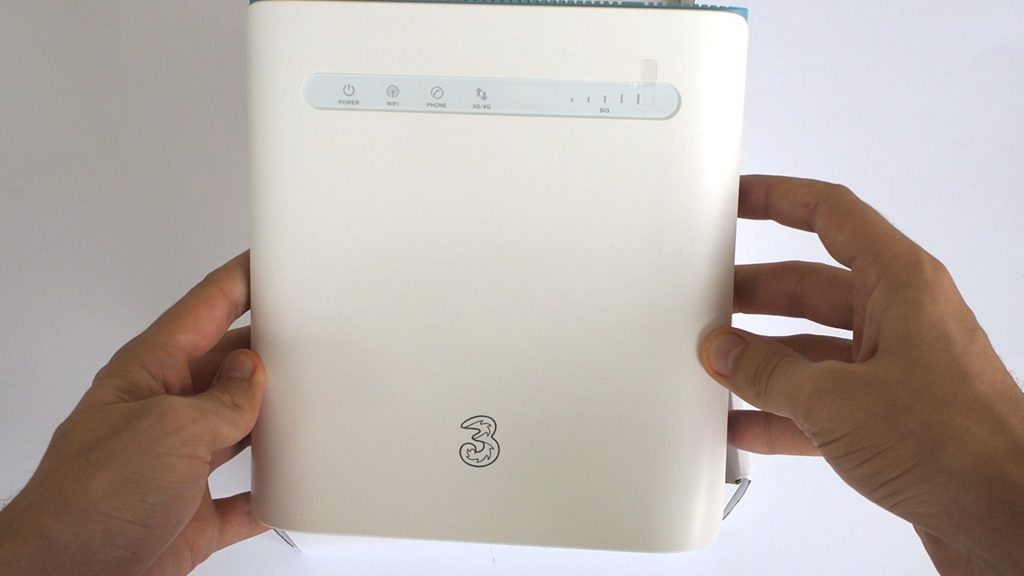 The Three 4G Hub is a great way to get online with 4G, because it offers really good value for money.
This device is available from Three for a very low monthly cost, and it comes with unlimited data included. There's no upfront cost either, making this 4G router very inexpensive compared to other 4G routers and traditional broadband deals.
In testing, under perfect conditions, we were able to get download speeds of nearly 200 Mbps over Ethernet with the 4G Hub. Most of the time your speeds will be a bit slower, especially over Wi-Fi, at about 30-50 Mbps.
The router itself, a ZTE MF286D, is quite a good bit of kit. You get four Ethernet ports, allowing you to connect plenty of computers and games consoles to the router directly, and its Wi-Fi signal is great – it offers good signal strength for most households.
You also get a 30-day money-back guarantee with this 4G router, meaning you can test it out and see what your 4G speeds are like before committing to a long-term contract. Just remember, once the return period ends, you'll be entering into a 24 month agreement.
Overall, if you're looking for a fast, cheap way to get online, it's hard to go past the 4G Hub.
Pros
Excellent value for money.
Comes with an extended return policy.
Great Wi-Fi signal strength.
Offers quite good download speeds.
Overall value rating
⭐⭐⭐⭐⭐
For those in rural areas, 4G National Broadband is your best choice if you're looking for a 4G router.
Rather than just shipping you a router, they'll also install an antenna on your house, ensuring you get good signal – even if you live in the countryside.
You get unlimited data included, as well as free installation, and everything you need to get online. 4G National Broadband also give you the choice of a 12, 18, or 24 month contract, which is nice, and their customer service is also very good.
The downside to this service is it's relatively expensive. The upfront cost is quite high, and if you choose a shorter-term contract, the monthly cost is also a bit expensive.
However, for those in rural areas, this 4G router deal is the best way of getting faster download speeds at home. Most of the time, you can get at least 30 Mbps with 4G National Broadband, which will make a world of difference if you're on 10-15 Mbps at the moment.
Pros
They install an antenna, ensuring you get great 4G signal.
Good download speeds.
You can choose your contract length.
Unlimited data included.
Overall value rating
⭐⭐⭐⭐⭐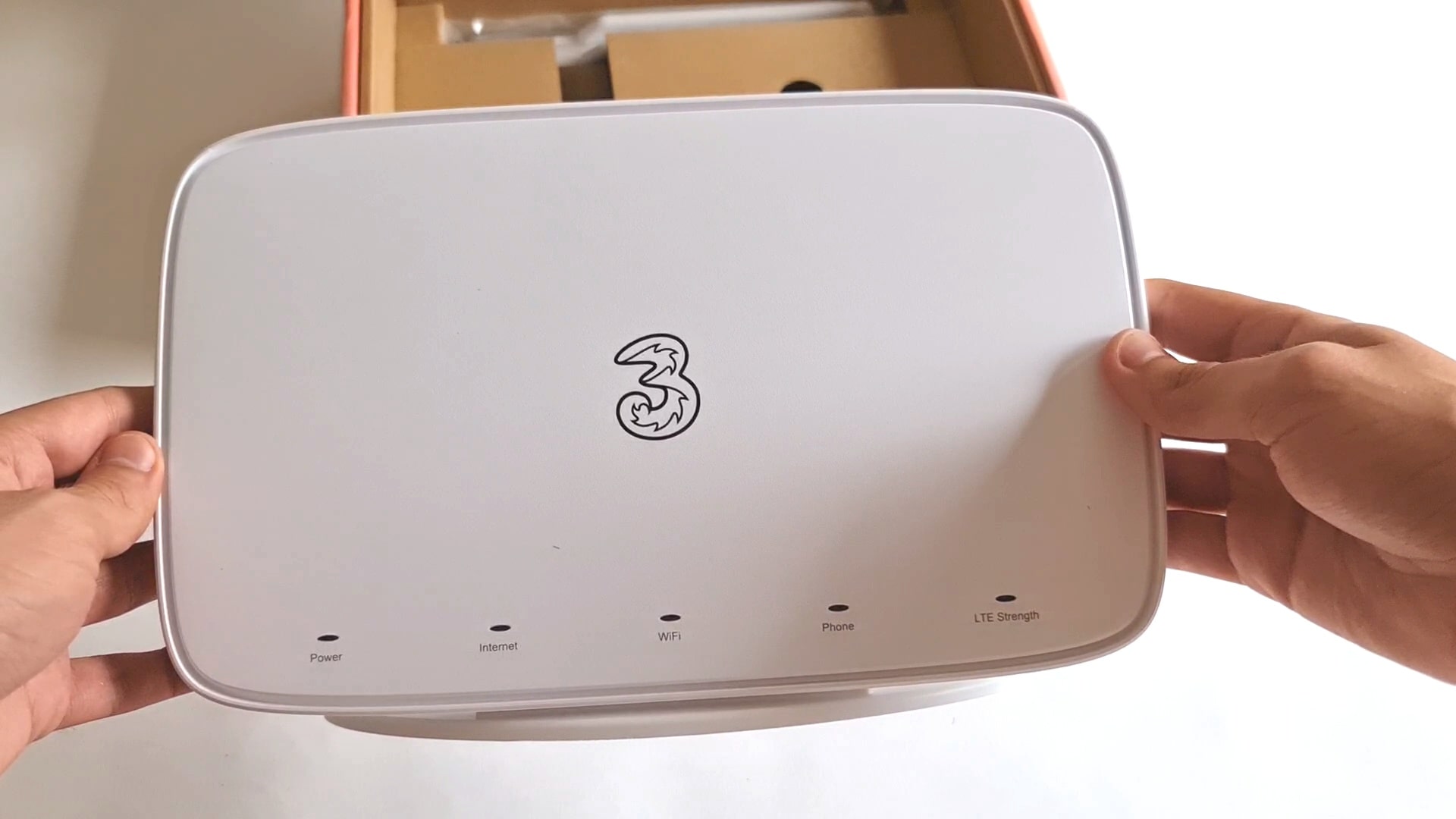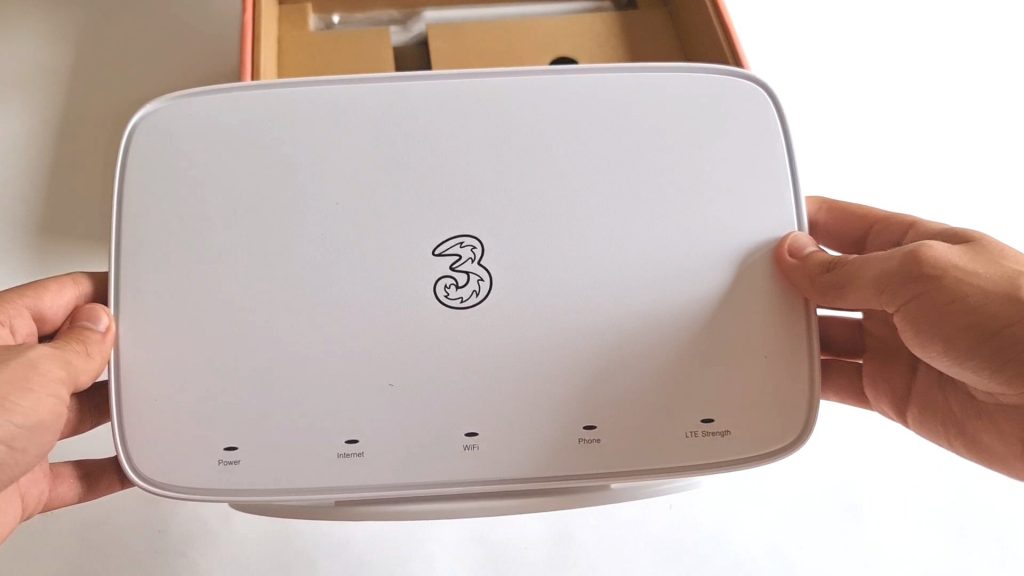 This router is a slightly upgraded version of the 4G Hub we just looked at.
The key difference is, Three includes two external antennas with this 4G router, which you can plug into the device, to get a better 4G signal.
Also, the theoretical maximum download speed of the 4G Plus Hub is higher, at Cat 19/20 instead of Cat 12/13. Along with the external antennas, this results in at least a 10-20 Mbps speed increase in the real world.
The downside to the 4G Plus Hub, apart from the hassle of installing the antennas, is it only comes with two LAN ports, rather than four. Also, it's a bit bigger and bulkier than the regular 4G Hub.
However, if you don't need this many Ethernet ports, and don't necessarily need a small router, it's better to buy the 4G Plus Hub. This 4G router is very reasonably priced – there's no upfront cost, and the monthly cost is similar to the 4G Hub.
Although you have to commit to a 24 month contract, you still get a 30-day return window from Three, allowing you plenty of time to test the speeds of the device.
Pros
Offers great download speeds.
Comes with external antennas, improving consistency.
Reasonably priced.
Includes a 30-day money-back guarantee.
Cons
24 month contract.
Only includes two Ethernet ports.
Vodafone offers a 4G and a 5G version of the Gigacube – their mobile broadband router.
Each is available on a 30-day or 24 month contract, and the 4G Gigacube comes with your choice of 100GB, 200GB, or 300GB of data each month.
Having a monthly data limit can be an issue, especially if you want to get online as a family, or you like to do data-intensive activities, like watching YouTube or Netflix.
Vodafone's Huawei B818 router has good Wi-Fi signal, and two external antenna ports, but only has two LAN ports.
Also, Vodafone's monthly costs are much higher than Three's, especially on a month-to-month contract. This 4G router is not cheap.
On the whole, we'd recommend this router if you get much better 4G network signal with Vodafone than Three at your address. But in most cases, Three is better value for money, and they also offer unlimited data, unlike Vodafone.
Pros
Available on a month-to-month contract.
Good Wi-Fi signal.
Reasonable monthly costs on the 24-month plans, especially if you don't need much data.
Cons
Can't get unlimited data.
Pay as you go deals are expensive.
Only two Ethernet ports.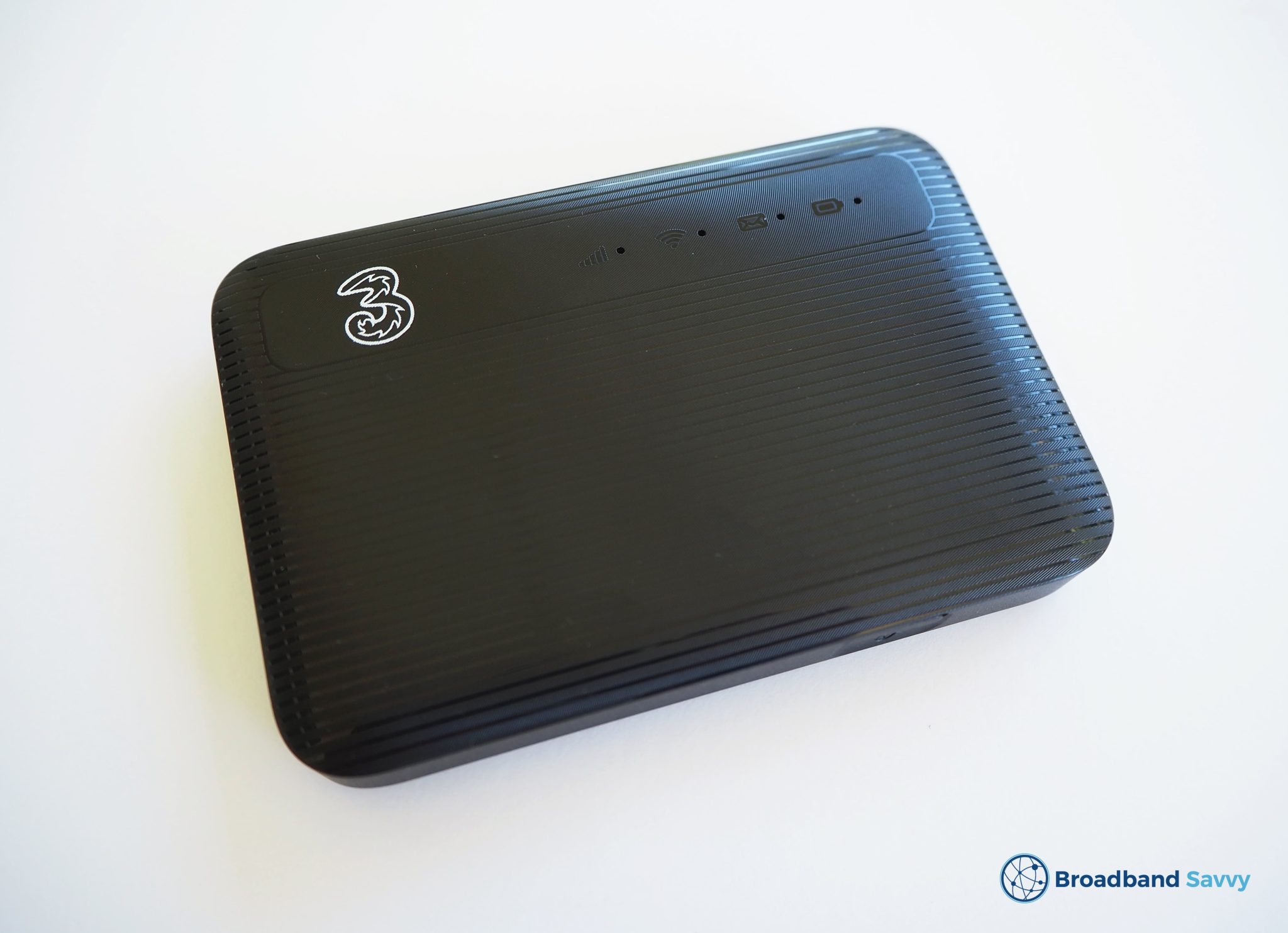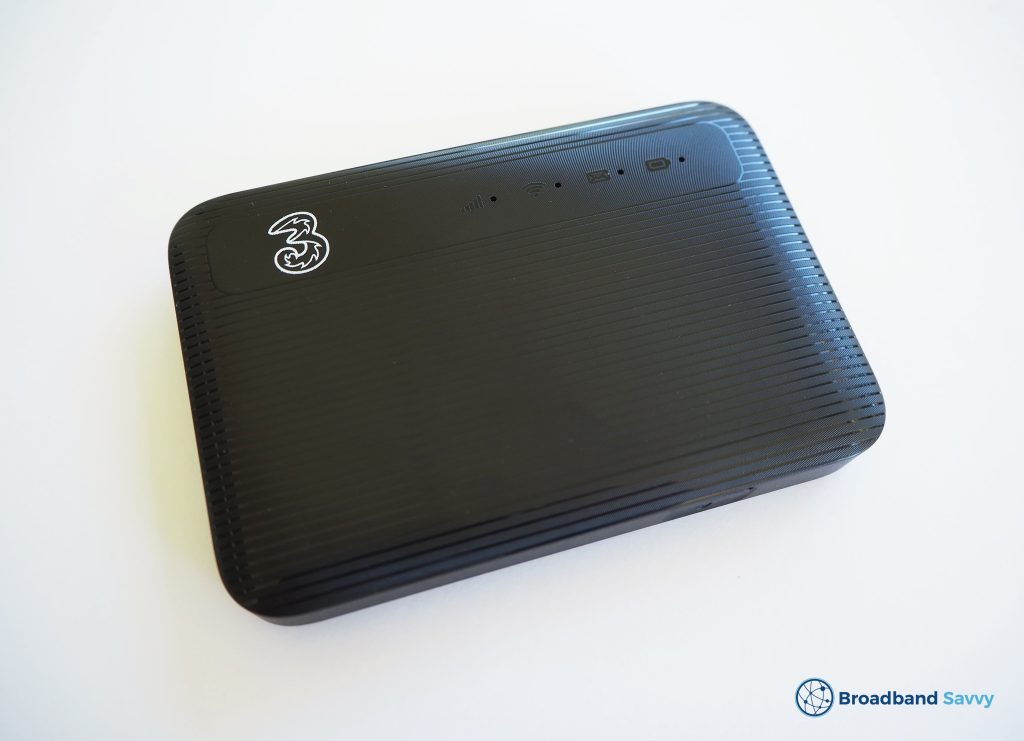 Depending on how you plan to get online, you might prefer to use a MiFi device, like this one, instead of a 4G router.
With these mobile Wi-Fi devices, you can get online almost anywhere using the 4G network, because they come with a battery. They don't need to be plugged in all the time.
As a result, MiFi is a better choice when travelling. Just remember that these devices aren't as powerful as a proper router, meaning they won't offer quite as fast download speeds, and you can't connect as many devices to the Wi-Fi hotspot.
With the TCL MiFi device, its battery lasts for about six hours of use, and you can get it on a 1, 12, or 24 month contract from Three. There are 10GB, 40GB, and unlimited data plans available, giving you quite a lot of flexibility.
No matter which package you choose, this MiFi device is pretty reasonably priced. Three normally offers incentives on the unlimited data plans, such as reducing the monthly cost for the first six months.
Pros
Portable.
Lots of contract lengths and data plans to choose from.
Low monthly costs.
Cons
Needs to be charged every six hours or so of use.
What you need to know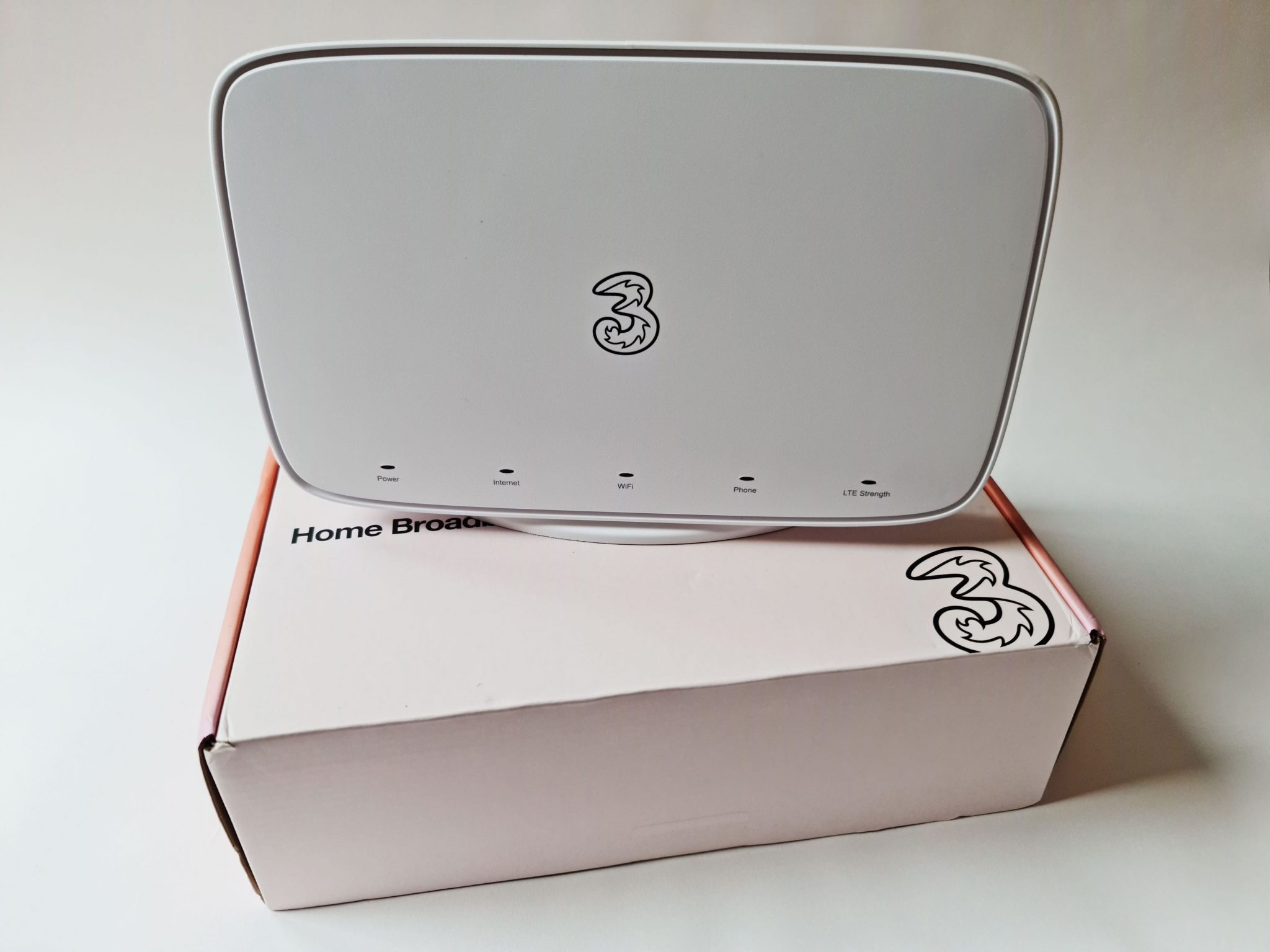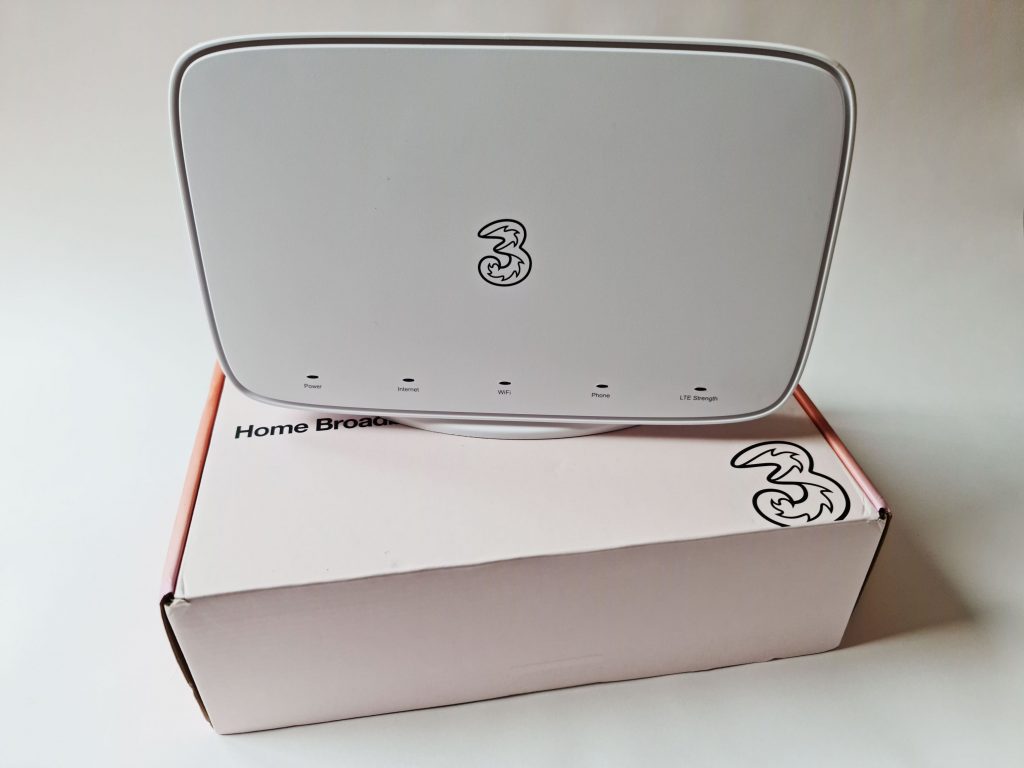 In this part, we've explained what you need to know when buying a 4G router – including how they work, how to choose the right router, and what sort of speeds you can expect.
How do 4G routers work?
4G routers work just like your typical home broadband router in many ways.
They connect to the internet and create a Wi-Fi hotspot for you to connect to, and allow you to use an Ethernet connection if you'd prefer. They also have the other typical settings you'd find on most Wi-Fi routers, such as parental controls.
The difference is, 4G routers don't use your phone line to get online – you don't need to pay for line rental. Instead, they have a SIM card slot, and connect to the 4G network, just like your mobile phone.
This means that getting set up with a 4G router is much more simple. You don't need to wait for an engineer to come and visit to get you online – all you do is insert the SIM card, plug in the router, and turn it on.
How do 4G router deals work?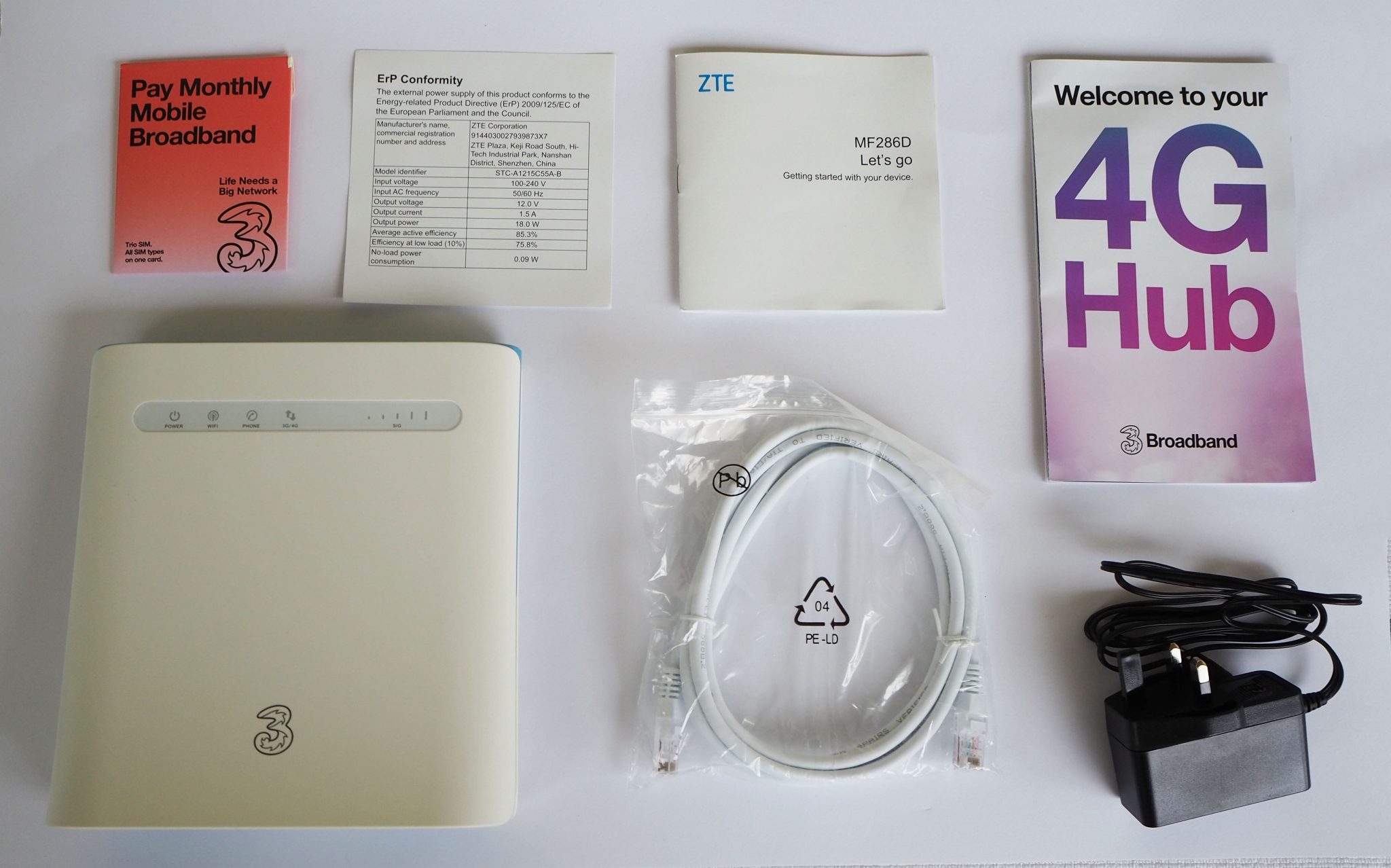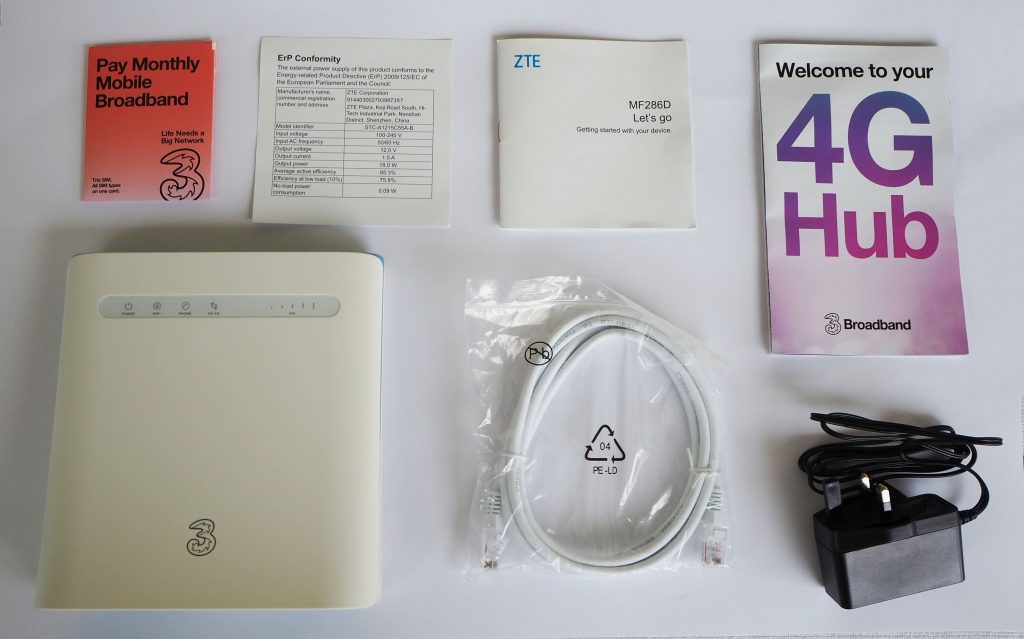 In the UK, you can buy 4G routers from the major mobile networks, like Three, Vodafone, and EE.
When you do this, you'll get the router bundled with a data SIM plan, giving you everything you need to get online.
Your router will come in the mail along with a SIM card. When it arrives, you'll be able to connect to the internet immediately after setting up the router.
With 4G router deals, you'll be entering into a pay monthly contract, typically for 12, 18, or 24 months. However, you can also find pay as you go 30-day deals with some providers, like Vodafone.
You'll have a certain data allowance on your plan, and there may be an upfront cost to get the router delivered to you. If you're on a month-to-month contract, you might need to send the router back if you cancel the agreement.
Advantages of 4G routers
There are a number of advantages to 4G mobile broadband, and reasons why 4G routers are becoming increasingly popular:
You can often get online for a lower monthly cost with 4G. Compared to a superfast fibre broadband deal with similar download speeds, 4G broadband is normally a decent bit cheaper.
You might be able to get faster download speeds with 4G, especially if you live in a rural area with poor broadband infrastructure.
4G mobile broadband is much more flexible. You can use it on a pay as you go basis, without locking into a contract. Plus, you can take your router with you on holiday in the UK, with most providers.
4G routers are very easy to set up. You don't need to have an engineer come and visit in order to get online.
Disadvantages of 4G routers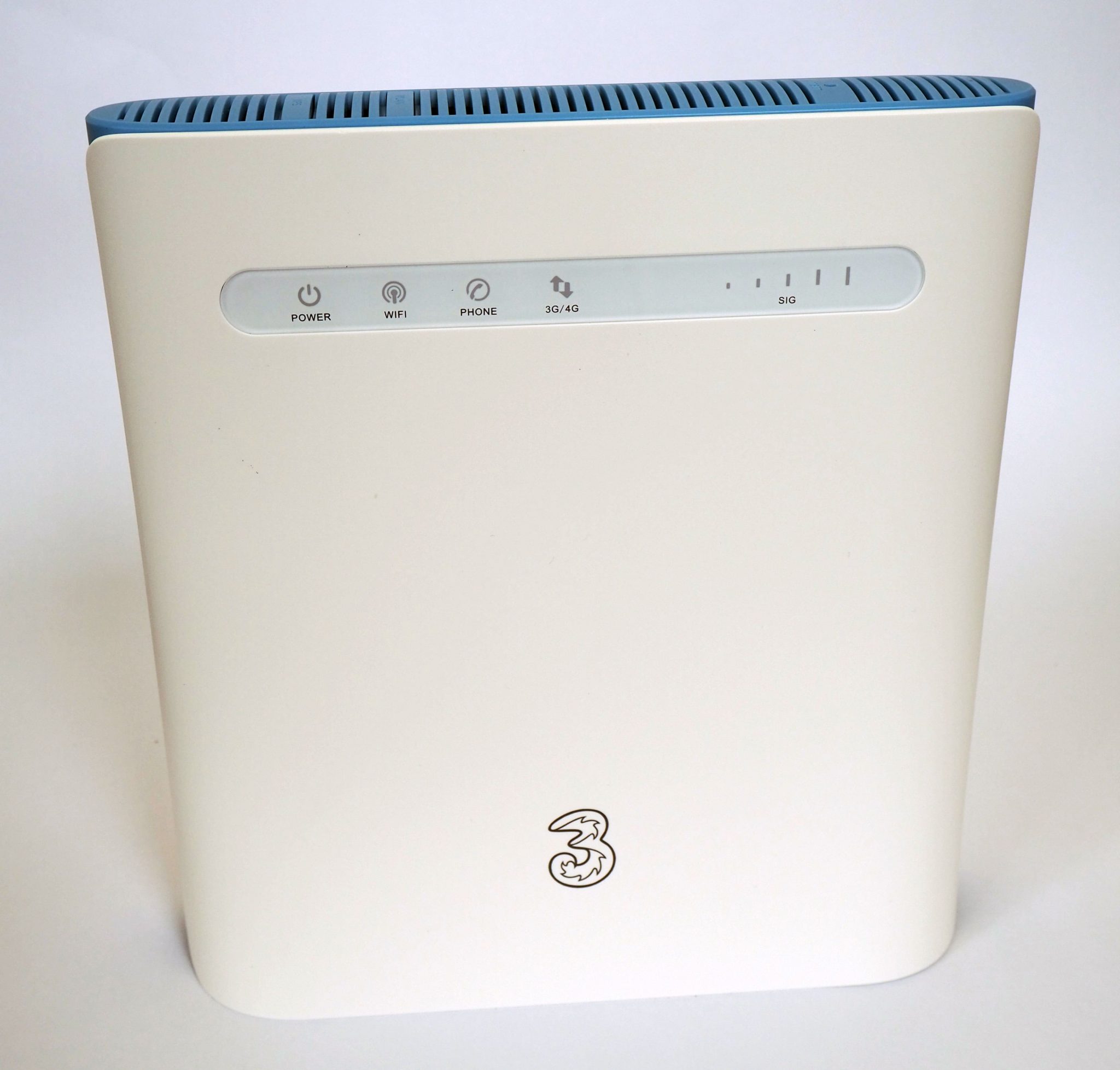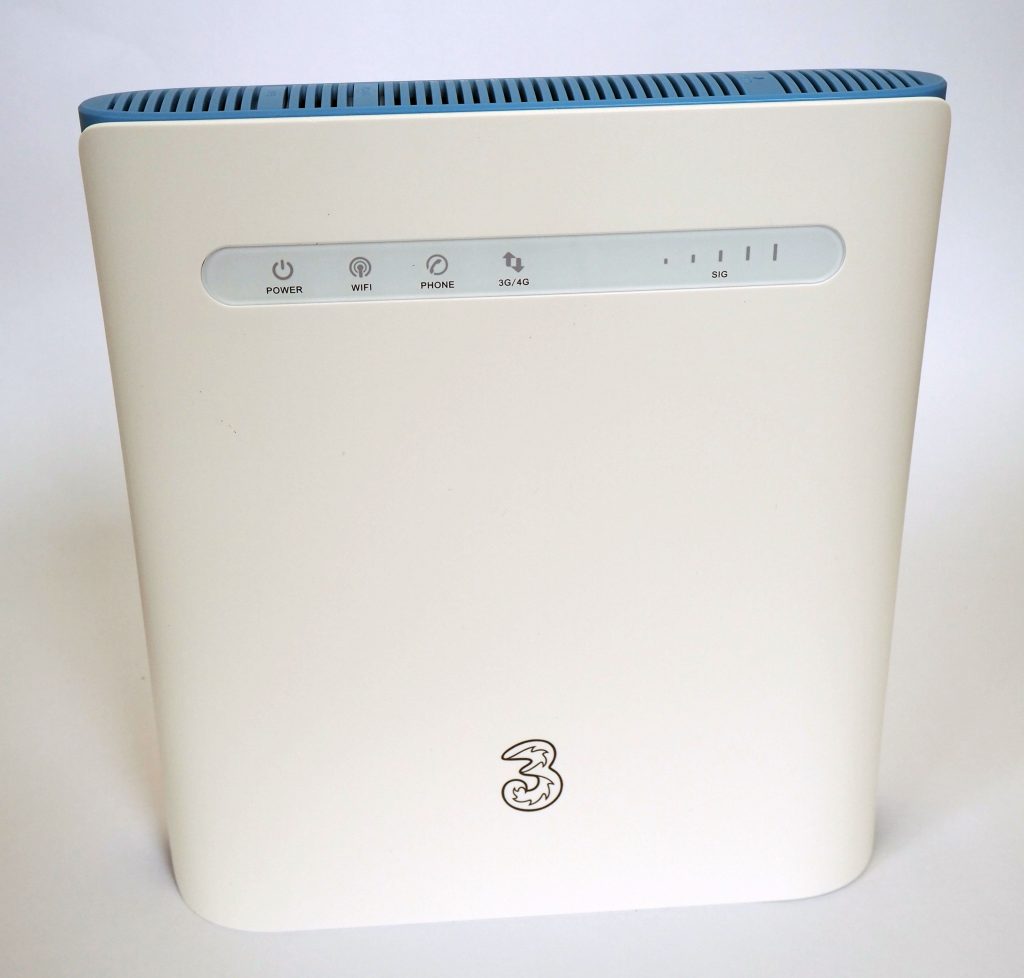 However, there are some downsides to using a 4G router, when compared to fibre broadband.
Your latency will generally be higher with 4G. This means that when playing online games, you'll lag a bit more.
4G broadband plans often come with data limits. You need to be careful to find a plan with unlimited downloads, or at least a usage cap that gives you enough data. This isn't a problem with Three and their 4G Hub – each of their packages comes with unlimited data.
You need to be careful to put the router in the right place in your house, to get the best possible 4G signal. To maximise your download and upload speeds, you might need to experiment with putting the router in a few different positions. The best place is normally an upstairs windowsill.
What download and upload speeds can you get with a 4G router?
The exact download and upload speeds you'll get with a 4G router depend on the 4G signal where you live.
To check the 4G signal in your area, it's a good idea to use network coverage maps, such as this one from Three. You want to see it say "good indoor and outdoor 4G coverage" or similar when you put in your postcode.
If you get good 4G signal at your address, you can expect average download speeds of about 30-50 Mbps with 4G broadband, and potentially up to 100 Mbps if your 4G signal is really good.
You can expect upload speeds of between 5-12 Mbps when using a 4G router.
What to look for in a 4G router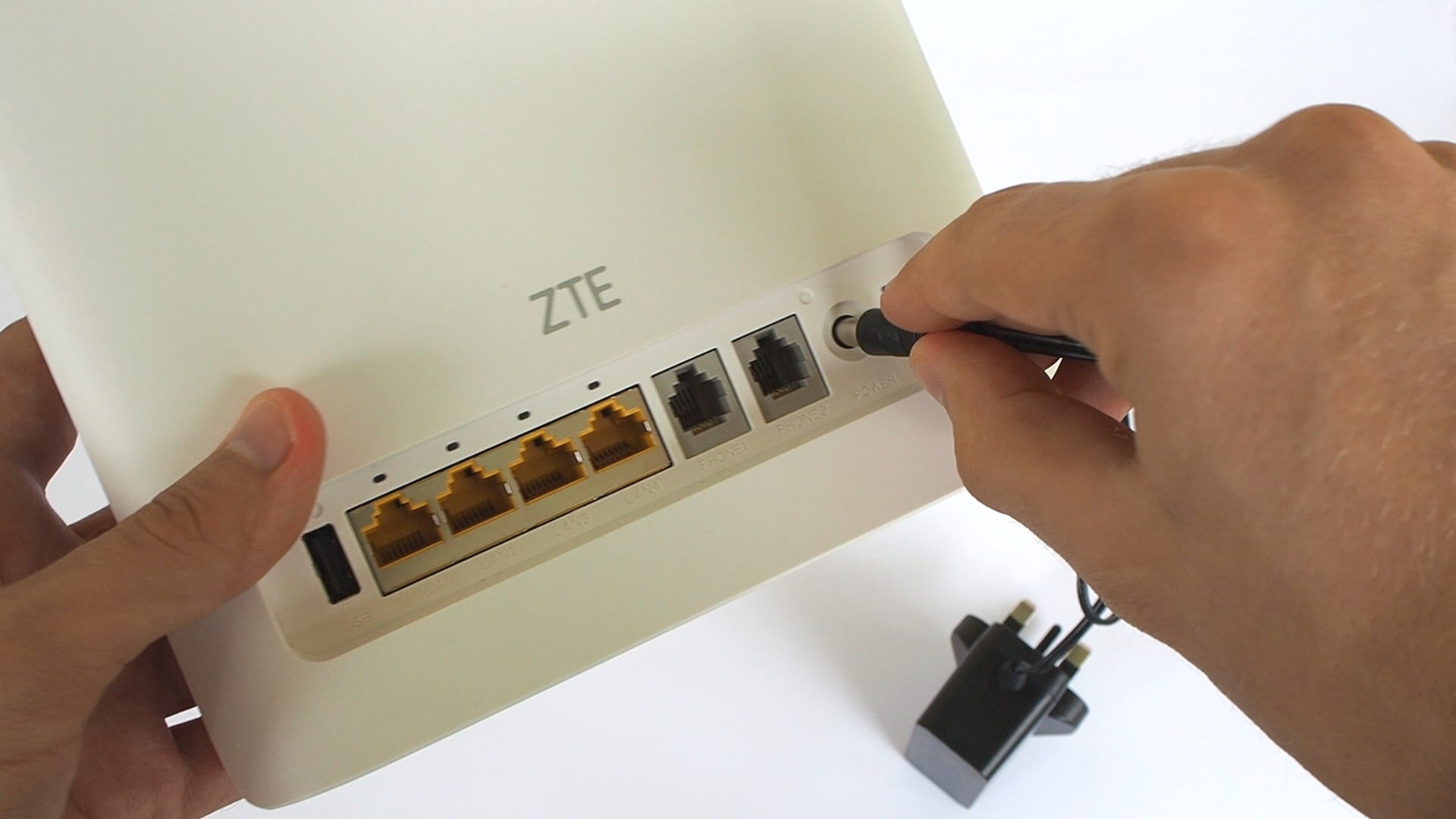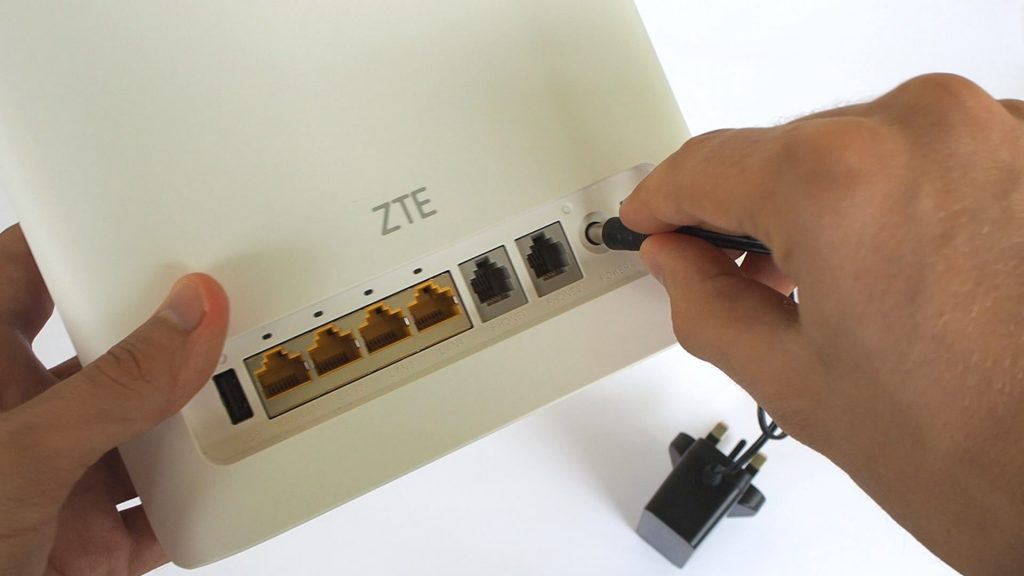 There are a few different things it's good to have in a 4G router:
At least two gigabit LAN ports, allowing you to connect the router to computers or games consoles, rather than using Wi-Fi, to get a more consistent internet connection. If you can't reach your devices with an Ethernet cable from where the router is, you might like to use a powerline adapter to bridge the distance.
Strong dual-band Wi-Fi signal, that will reach the far corners of your house, and support plenty of connected devices at the same time. Most good 4G routers support up to 64 connected devices at once.
The ability to use external antennas, if desired. Some 4G routers like the 4G Plus Hub have external ports you can connect special 4G antennas to. This can be very helpful if you want to boost your 4G signal and speeds a little bit.
A compact design. Since you might need to put your router on a windowsill, or somewhere else high up, it can be nice to have a smaller router, that won't take up too much room.
Is 4G broadband good in rural areas in the UK?
If you're struggling with slow download speeds because you live somewhere with old copper cabling, rather than fibre broadband, you might be able to get better speeds with 4G.
To learn what you can expect from 4G, try to use a speed testing app on your phone, with Wi-Fi and 5G turned off.
If you don't get good 4G speeds, it's likely because the nearest 4G mast isn't very close to you. In this case, you might be able to get a better connection by having an antenna installed on your property, which is a service that 4G National Broadband currently offers.
Other than that, you may also like to consider satellite broadband to get online at home in the countryside, if you can't get a good 4G network signal.
4G routers vs 5G routers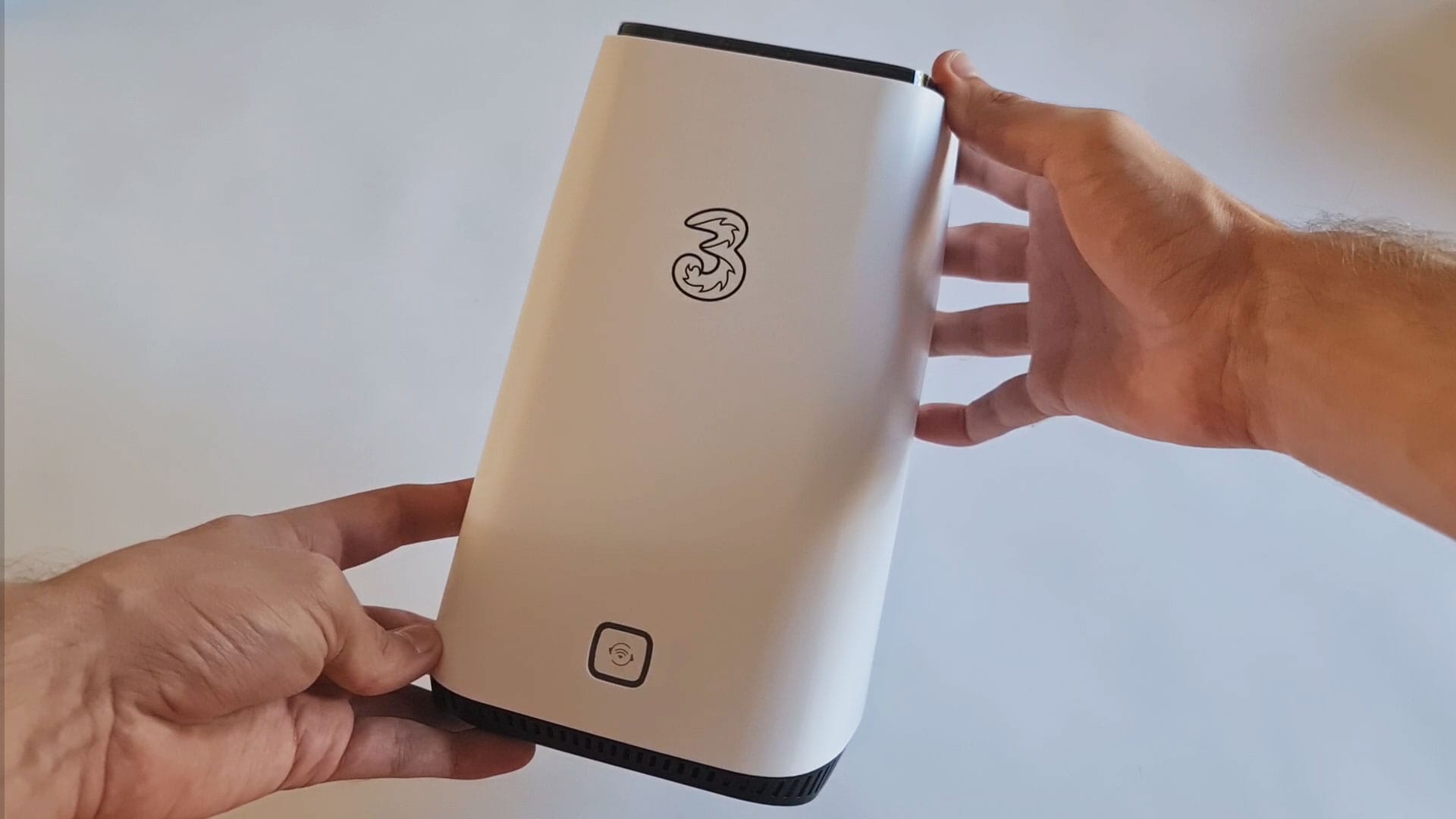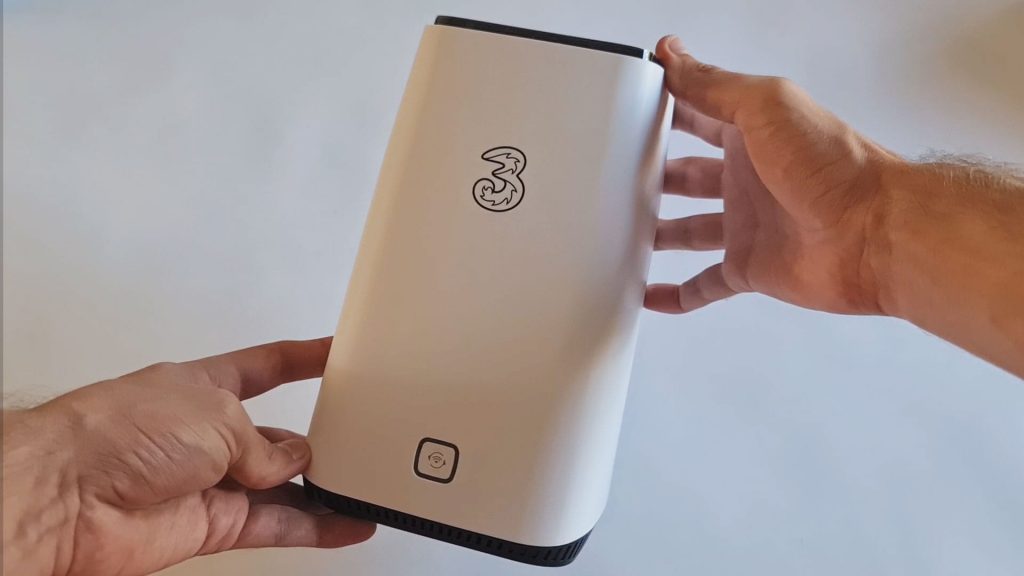 For those fortunate enough to get 5G signal, you might like to consider getting a 5G router instead of a 4G one.
The big difference between 4G and 5G routers is of course their speeds. While you might get a 50 Mbps average download speed with 4G, 500 Mbps is not uncommon with 5G.
In fact, we were able to get a download speed of more than 700 Mbps with the Three 5G Hub.
While 5G routers are more expensive than 4G routers, with Three, the prices are very similar. We'd recommend typing in your postcode on their website to see whether you can get 5G broadband.
It's worth noting, 5G routers will use 4G signal when 5G isn't available. You don't have to worry about not being able to get online if you go somewhere that the 5G network isn't available.
How much 4G data do I need?
Since many 4G internet packages come with a monthly data limit, it's important to consider how much data you actually need.
The main things that use up lots of data are streaming videos, especially in HD or 4K on apps like Netflix, and large file downloads, such as video game updates.
If you watch a lot of videos or download large files often, it's best to at least have a 300-400GB monthly data limit, and ideally unlimited data if possible – especially if multiple people will be getting online.
However, if you mostly just browse the web, send emails, and watch the occasional video, you can get away with a 100GB data limit, even for two or three people. You'll just need to be careful not to accidentally do any large downloads too often, such as Windows updates.
In many cases, the peace of mind of an unlimited data plan is really great to have. This is why we really like Three's 4G broadband deals so much – they include unlimited downloads with each of their routers.
Which is the best 4G router provider in the UK?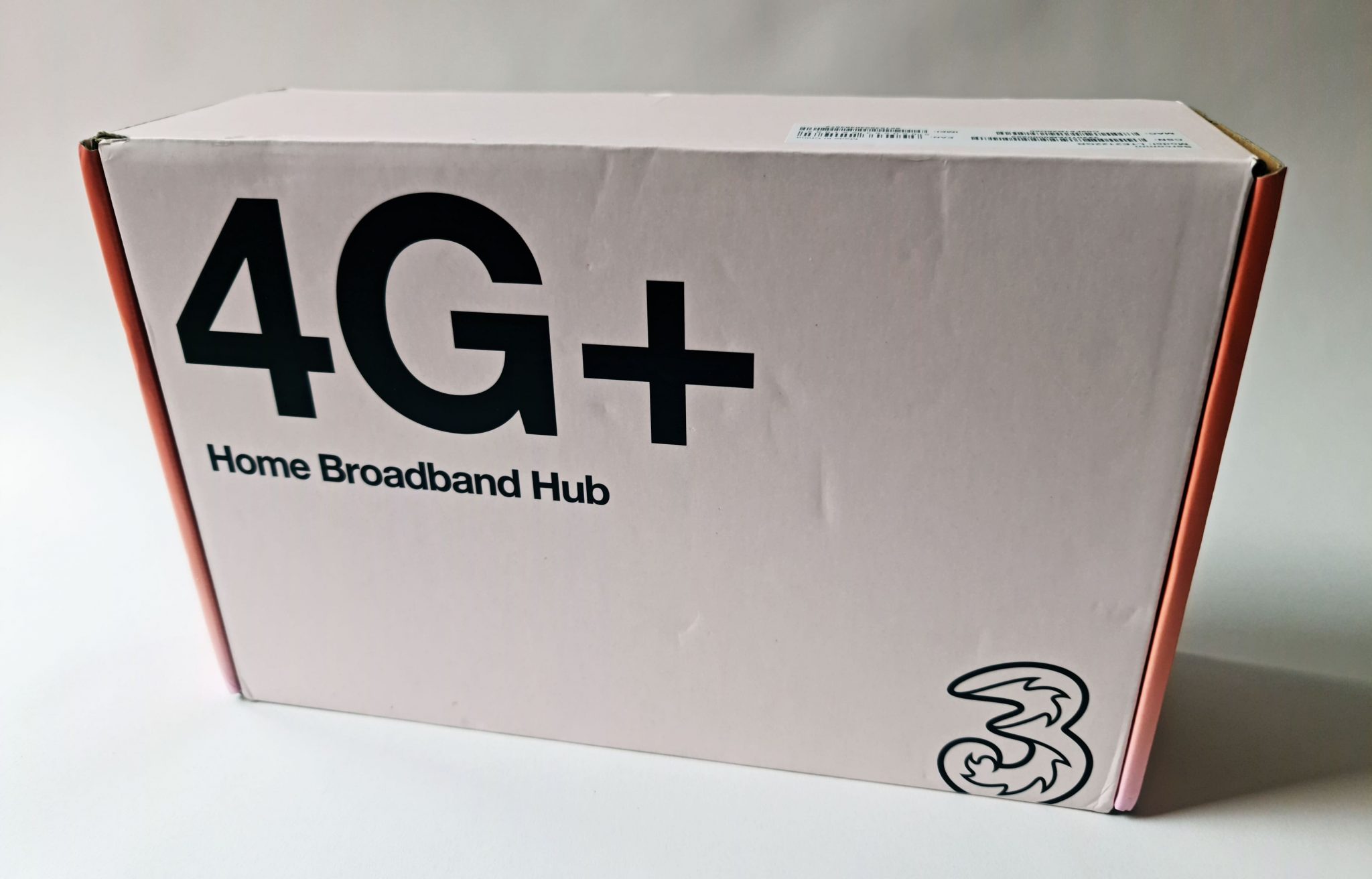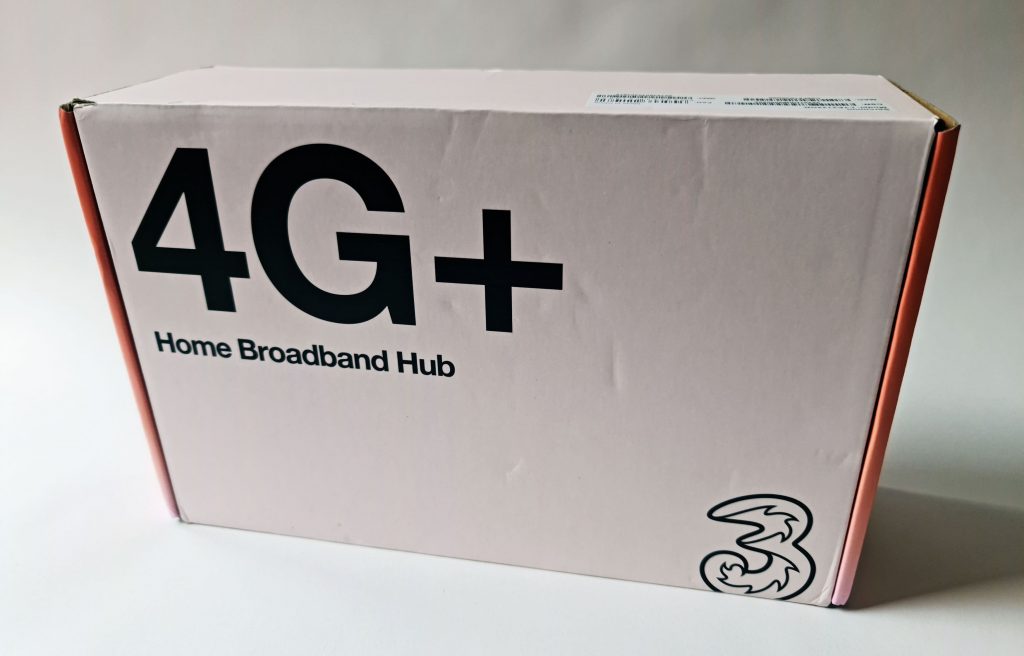 Although they don't have the best 4G network (in terms of addresses covered) in the UK, we think that Three is the best 4G router provider for most people, for the following reasons:
They have by far the best prices of any major provider. You can get a 4G router with unlimited data for about £15 per month.
They don't have any usage limits on any of their plans, unlike other providers.
There's no upfront cost if you buy a Three 4G Hub.
You might also like to consider EE or Vodafone if they have better 4G coverage where you live. The issue is, their devices are much more expensive than Three's, and they also have data caps on their plans, unless you pay a very high monthly cost.
Conclusion
You've reached the end of our 4G router buyer's guide.
Remember, when your new home broadband router arrives in the mail, once you set it up, it's very important where you put the router, to get the best speeds and 4G signal. Try to place it in different spots to see where you get the best download and upload speeds.
If you're not sure which 4G router to buy, leave us a comment below and we'll get right back to you.
About the author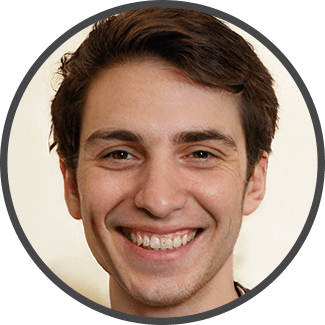 Tyler is the co-founder of Broadband Savvy. He has been helping people improve their broadband connectivity since 2018 by writing about fibre broadband and mobile broadband providers, as well as creating tutorials to help people improve their broadband speeds and Wi-Fi signal.
Tyler is responsible for the majority of buyer's guides and broadband reviews published on Broadband Savvy. He has a wealth of experience testing and reviewing different broadband tariffs, including fibre internet plans, as well as 4G and 5G broadband deals. He is responsible for testing and evaluating Wi-Fi routers, performing speed and latency tests, and comparing the value for money of different broadband providers on the market in the UK.
Before co-founding Broadband Savvy, Tyler had a long history of tinkering with computers. He built his first PC at the age of 12, and since then, he's become obsessed with all things networking and internet-related. He's a massive gamer, loves Rocket League, and also plays Sunday League football.