Looking for a dongle to get online from anywhere?
In this buyer's guide, we've reviewed the 5 best dongle deals for mobile broadband in 2021.
We've also discussed some key things to consider when buying, to help you find the best dongle or mobile Wi-Fi deal for your specific needs.
Quick Comparison Table
BEST MI-FI DEAL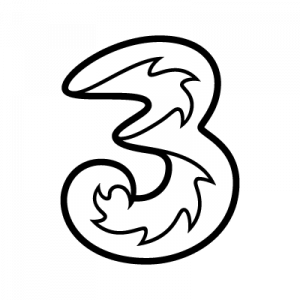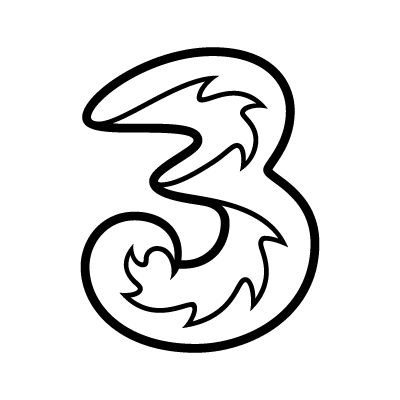 Three
Huawei 4G Plus Mobile Wi-Fi
BEST PLAN CHOICE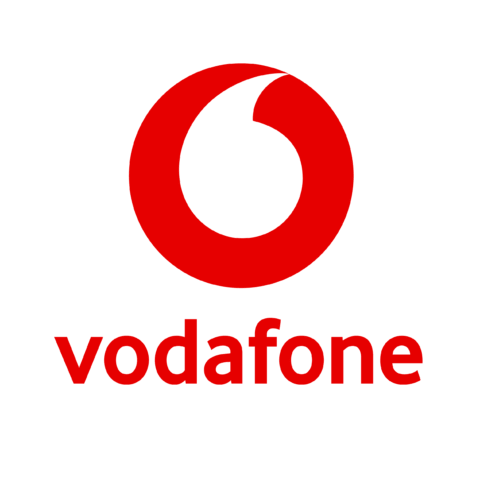 Vodafone
K5161 Broadband Dongle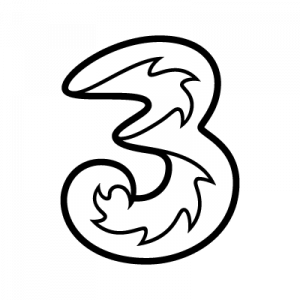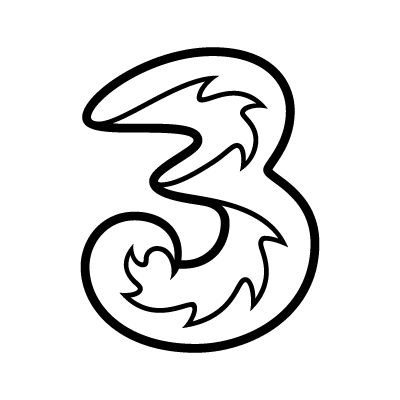 Three
Huawei 4G Plus Mobile Wi-Fi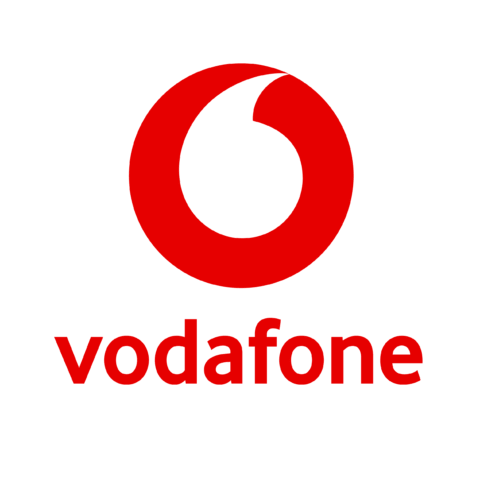 Vodafone
K5161 Broadband Dongle
Best Dongle Deals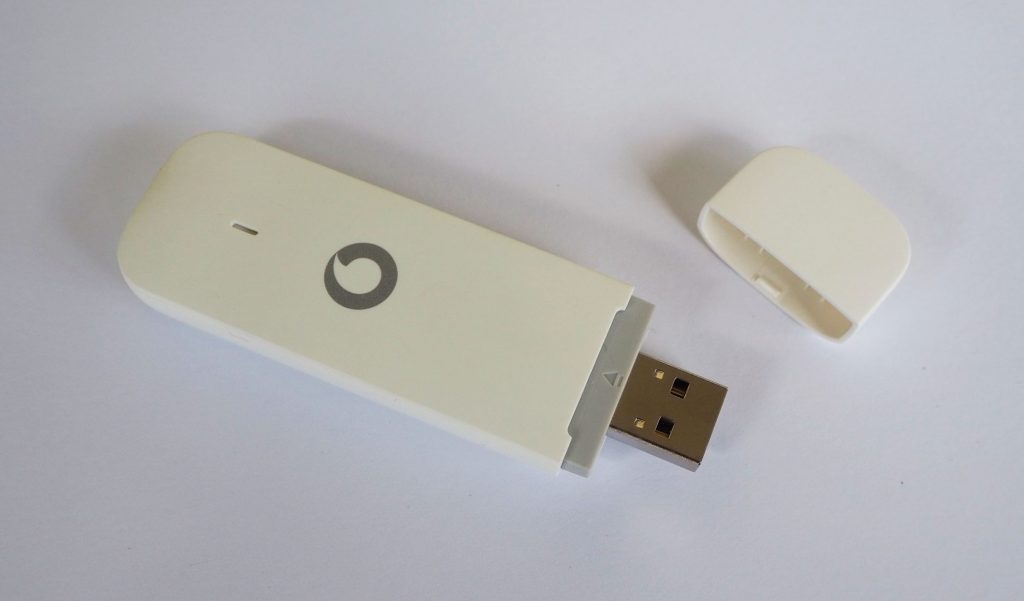 Let's begin our reviews.
In this section, we've reviewed the 5 best mobile broadband and dongle deals on the market in 2021.
The dongle that Three sell at the moment is actually a mobile Wi-Fi or "Mi-Fi" device.
The main benefit of this bit of kit over a traditional dongle is you can connect multiple mobile phones/computers/tablets to the internet at the same time, because it creates a Wi-Fi hotspot. You don't need to plug it into a USB port to get online.
However, because it doesn't plug into your computer, this device has a battery, which has to be charged up every so often. The 4G speeds are great though, and Three's network coverage is excellent.
Three offer many different data plans, including one with unlimited data that is currently only £11 per month for the first 6 months, with no upfront cost. To get this price, you do have to lock into a 24-month pay monthly contract, but there are also plenty of 12 month and 30 day pay as you go deals available with this Mi-Fi device.
Overall, if you need to be able to connect multiple devices to the internet for a cheap price using mobile Wi-Fi, this is a great pick.
Pros
Mi-Fi allows multiple devices to connect.
Fantastic value for money.
Great speeds.
Excellent coverage.
Cons
Device must be charged up every so often.
Overall value rating
⭐⭐⭐⭐⭐
We like Vodafone's dongle deals for a very simple reason: there's an absolute heap of choice.
You can pair this 4G dongle with more than 10 different plans, from 4GB per month up to unlimited data. Essentially, you only have to pay for what you need.
What's more, Vodafone's prices are pretty great, especially on their long-term pay monthly contracts. Although some of their pay as you go dongle deals have an upfront cost, the monthly costs are quite reasonable given the amount of data you get.
Next-day delivery is included in the upfront cost, and Vodafone's 4G mobile network coverage is pretty good – they cover 99% of the UK.
The only downside to this dongle is it can't create its own mobile Wi-Fi hotspot, like the Three deal we discussed above.
However, there is a mobile Wi-Fi device called the Vodafone R219 you can buy instead of a dongle that's available with the same plans, if you want to be able to connect multiple devices to your mobile broadband.
Pros
Great prices.
Excellent coverage.
Tons of plans available.
Fast, free delivery included.
Cons
Dongle can't create its own Wi-Fi hotspot.
Overall value rating
⭐⭐⭐⭐⭐
EE have taken a bit of a different approach to providing mobile broadband when compared to most other major mobile networks.
Rather than offering Wi-Fi dongles or mobile Wi-Fi devices, they have a mobile broadband router that taps into the EE 4G mobile network, which is one of the best in the UK.
It's just like a normal broadband router, except it doesn't connect to your phone line. Meaning, you can pick it up and use it anywhere.
This mobile Wi-Fi router has a 30m range, and supports having up to 64 devices connected at once. It's designed to be used for home broadband, meaning the Wi-Fi signal is fantastic, even at long range.
You can get it with anything from 100GB up to unlimited data each month, on an 18 month contract. You can also get this device on a 30 day pay as you go agreement if you like, but the upfront cost is quite substantial compared to on the pay monthly contracts.
When compared to something like Three's device, EE is a little expensive. You're essentially paying more for the quality of the mobile Wi-Fi router and EE's network, which will allow you to connect more devices to the internet at the same time without suffering slowdowns or dropouts.
Pros
Great Wi-Fi signal.
EE mobile network is one of the best in the UK.
Lots of plan choice.
Similar to Vodafone, O2 allow you to build a completely customised dongle deal from the ground up.
You can choose exactly how much data you need per month, and how long you'd like to commit for, by editing any of the existing plans.
For example, if you need a decent amount of data and plan to use the dongle for an extended period, you can get unlimited data and commit to 24 months to save some money. Or, you can pay as you go and avoid locking into a plan with a significant contract length.
As a result, it's possible to get a really great-value deal with a reasonable monthly cost. You can even change your data allowance month-to-month, meaning you don't ever have to pay a penny more than you need to.
What's more, the Huawei dongle O2 have included is a great piece of hardware. It supports download speeds of up to 150Mbps, provided you can get good signal, and offers excellent connection consistency. Plus, O2 makes it really easy to see how much data you're using in real-time with their online portal, which is a nice bonus.
However, some customers have reported that this dongle is a little difficult to get set up.
Pros
Build your own plan.
Possible to change data allowance month-to-month.
Quality dongle.
Cons
Can be a bit tricky to get going.
Virgin Media's dongle is most similar to Three's mobile Wi-Fi device. Rather than plugging this bit of kit into a USB port, you simply turn it on and it will create a Wi-Fi hotspot, allowing you to connect multiple devices and access the internet.
This is a great little mobile Wi-Fi device, and it does a great job keeping your download speeds fast. Virgin use the Vodafone 4G network, so their coverage is great – you can access the internet almost anywhere, just like with your mobile phone.
However, there are some limitations to these mobile broadband deals. With this dongle, there are only three data packages to choose from, and you can only get up to 15GB of monthly data – there are no unlimited data plans.
On a 12 month pay monthly contract, these plans are quite good value for money. Despite the lack of data included, Virgin Media has no upfront fee, and the monthly cost is quite low as well. However, there is a significant upfront cost if you choose to pay as you go with this mobile Wi-Fi dongle.
Overall, Virgin is a good choice if you only need a small amount of mobile Wi-Fi data, meaning you won't use the internet much, and can commit to a 12 month contract. Otherwise, if you need more data, or want a better price on a month-to-month mobile broadband agreement, Three or Vodafone will likely be a better choice.
Pros
Good prices on 12 month plans.
Reasonable monthly cost.
Great mobile Wi-Fi device.
Cons
Limited data plan choice.
What You Need To Know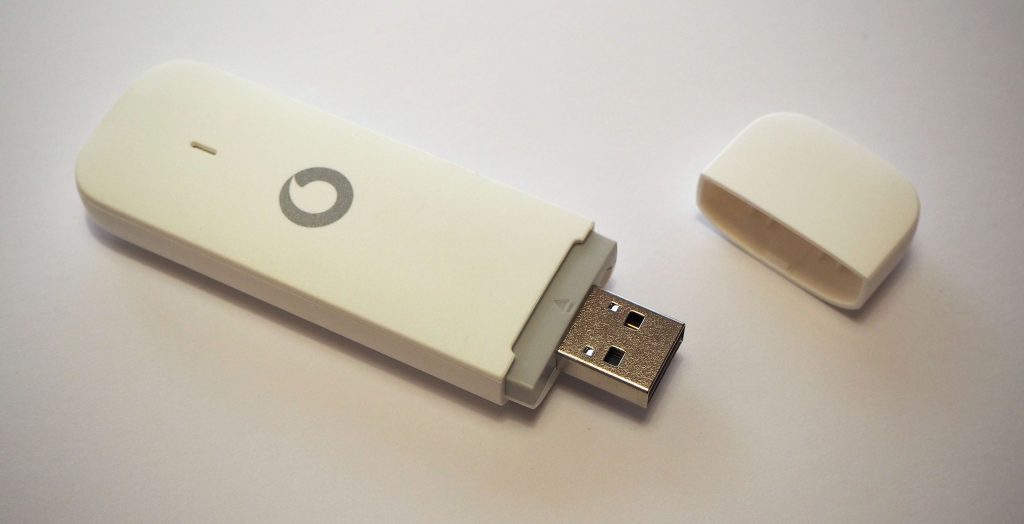 In this section, we'll discuss some key things to consider when shopping for a mobile broadband dongle deal.
What is a dongle?
A Wi-Fi dongle is a small device that plugs into your computer through a USB port, allowing you to access the internet using mobile broadband.
It connects to a 4G or 5G network, just like your phone, and then passes this internet connection to your computer, allowing you to get online. Meaning, no need to use your home broadband connection, or public Wi-Fi.
Some dongles, especially the newer ones, can actually create a mobile Wi-Fi hotspot while plugged into your computer. Meaning, you can connect your phone and tablet to the internet, as well as your computer, without having to have them plugged into the dongle directly.
It's important to note that dongles require good mobile broadband reception in order to function properly. We'll discuss how to find a good network a bit below.
Benefits of dongles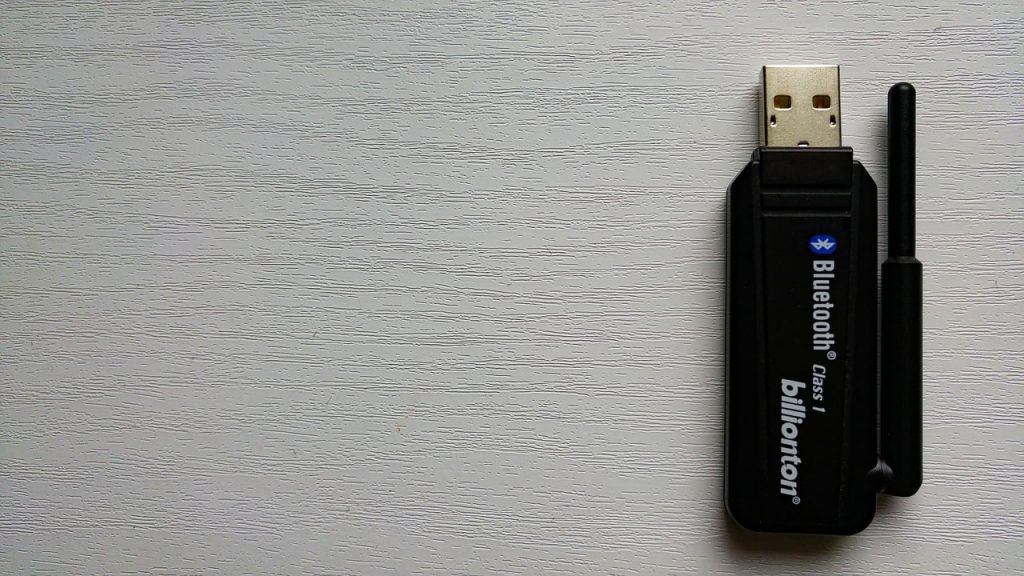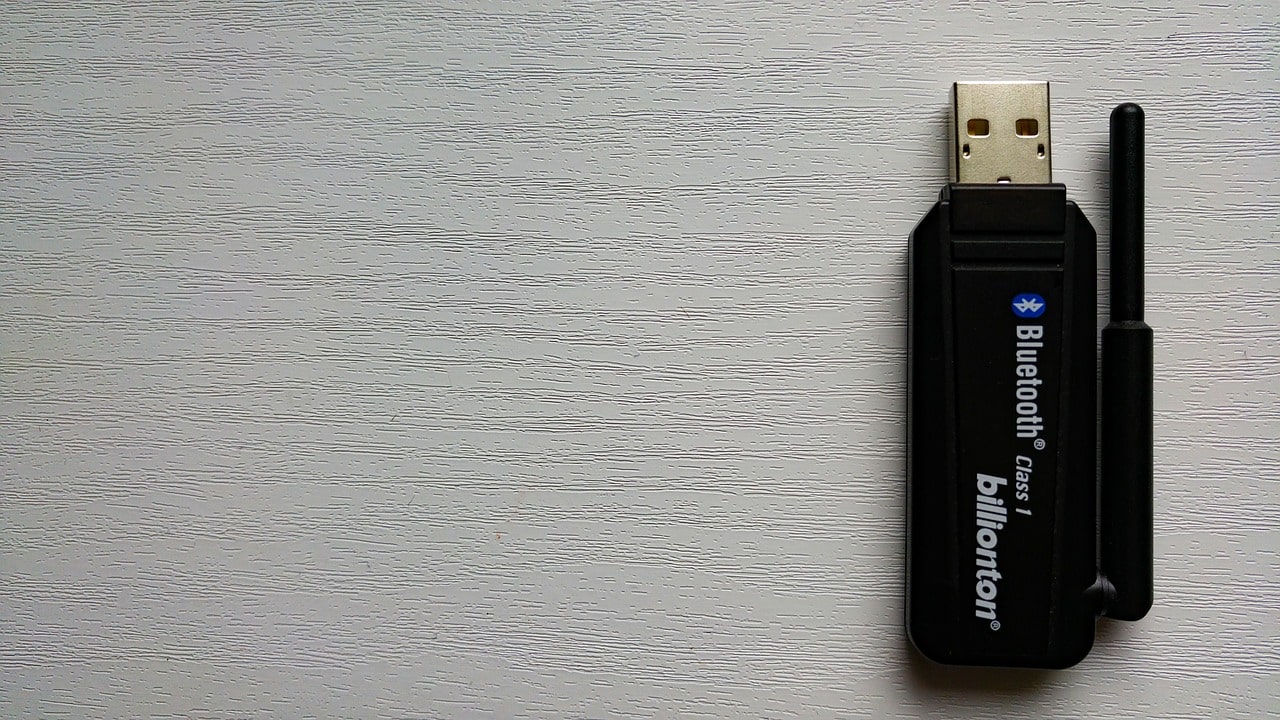 There are a number of benefits to dongles when compared to regular broadband, tethering, or public Wi-Fi hotspots.
They don't require charging. You simply plug the dongle into your Mac or PC, and immediately get online.
They're very easy to set up and use. After plugging in the dongle, you'll get a pop-up with some instructions to follow. Once it's set up, you simply plug in the 4G data dongle whenever you want to connect to the internet.
Dongle deals can be found with unlimited data included. This means you don't necessarily have to worry about data usage caps.
They can provide easy access to the internet when travelling or in areas with poor Wi-Fi, without having to use an existing Wi-Fi hotspot.
Often, dongles can be purchased on a month-to-month pay as you go contract. The same can be said of data SIMs and mobile Wi-Fi devices, so this isn't a benefit that's exclusive to dongles.
Ultimately, if you need a simple, easy way to get online on a laptop or PC with a USB port, then a Wi-Fi dongle is a great option.
Downsides of dongles
However, there are some downsides to using a mobile broadband dongle.
Depending on the strength of the mobile broadband network in your area, your internet connectivity may be inconsistent. In most of the UK though, this isn't a big problem.
Many dongle deals have monthly data limits, or extra charges for extra bandwidth usage. Although unlimited data deals do exist as we mentioned above, they can be quite expensive.
Also, dongles are pretty small – they look like USB sticks. It's important to be careful not to lose them!
Can I get unlimited Wi-Fi with a dongle?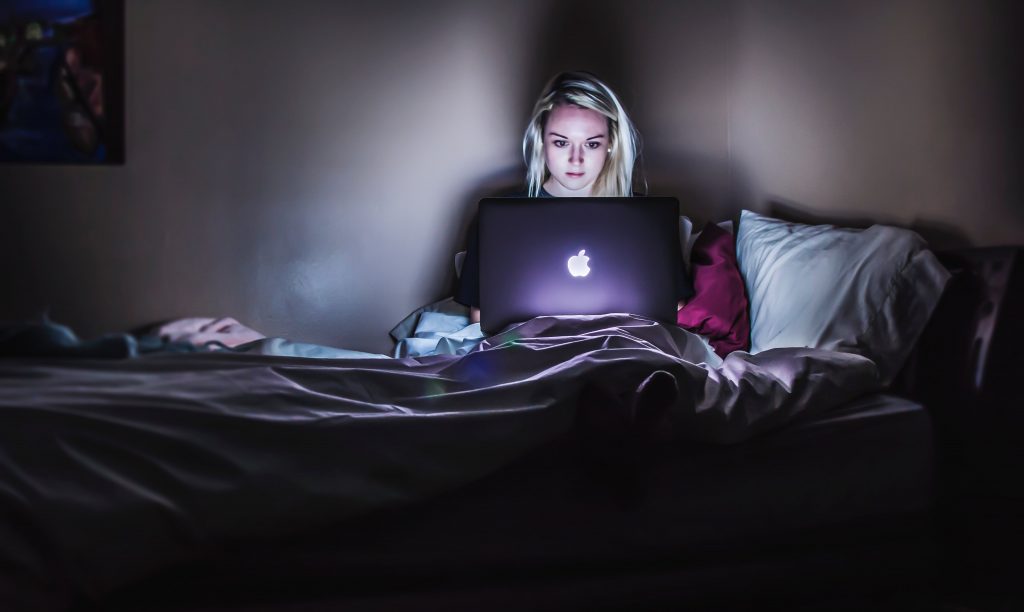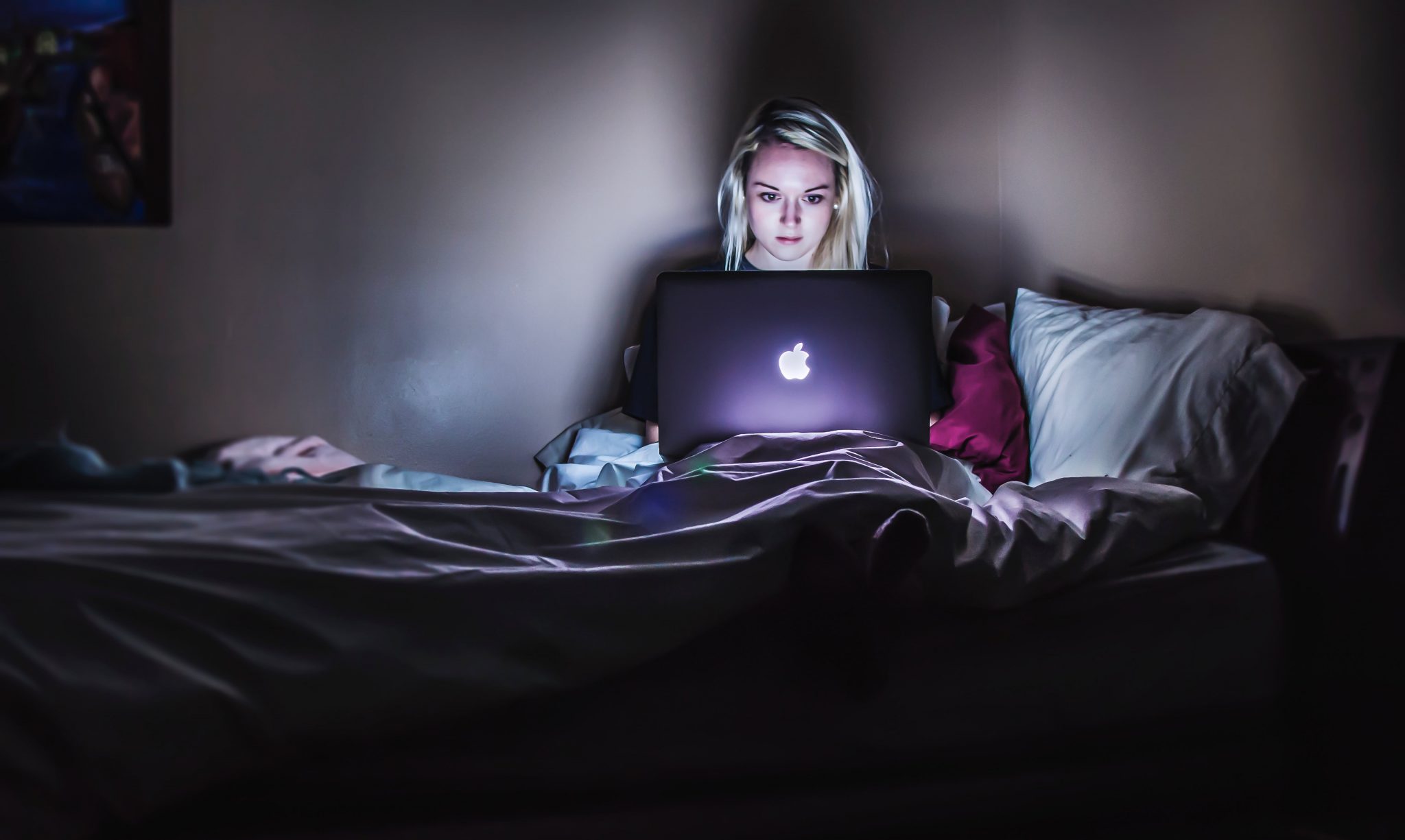 You can get an unlimited 4G data dongle. Three and Vodafone generally have the best prices on mobile broadband deals with unlimited data.
However, as we mentioned above, unlimited data dongle deals can be expensive. Most cheap data plans have a monthly data usage cap of 100GB or less.
This can cause problems when using an internet dongle as your home broadband connection, as you'll need a lot of data to handle the internet usage of a modern household.
If paying for unlimited data will cost too much, consider going for a mobile broadband deal with a very high limit. For example, EE have a 500GB per month plan, designed for those using mobile broadband as their primary internet access method.
Just remember that if you don't have unlimited data, you'll need to be careful about how you use the internet when on mobile broadband. You will need to limit the amount of video that you download or stream for example, as this tends to use a lot of data.
What happens if I hit my data cap?
If you don't have an unlimited data plan and you go over your monthly usage cap, one of three things could happen:
You will be charged per megabyte for excess usage (this is the most likely option).
You will have to buy (or have bought automatically) additional data usage blocks, otherwise you won't be able to access the internet.
Your internet will slow down or stop altogether until more data is purchased.
Normally, your internet service provider will give you a way of monitoring your mobile broadband data usage, so that you can avoid hitting your data usage limit.
Pay as you go vs pay monthly dongle deals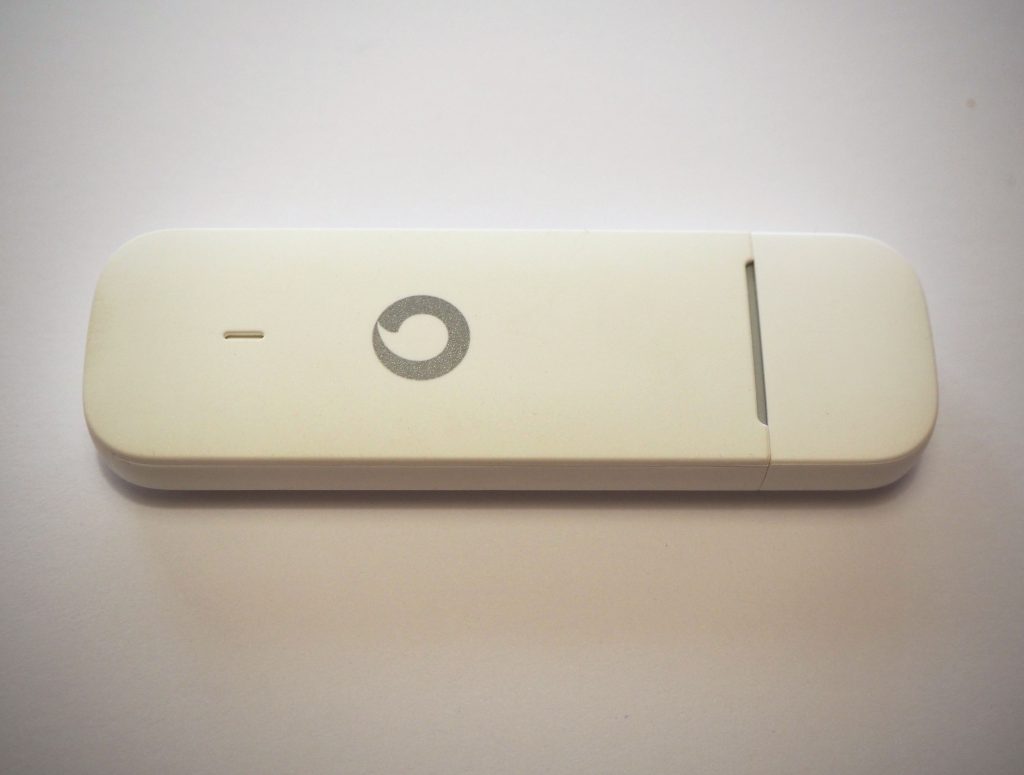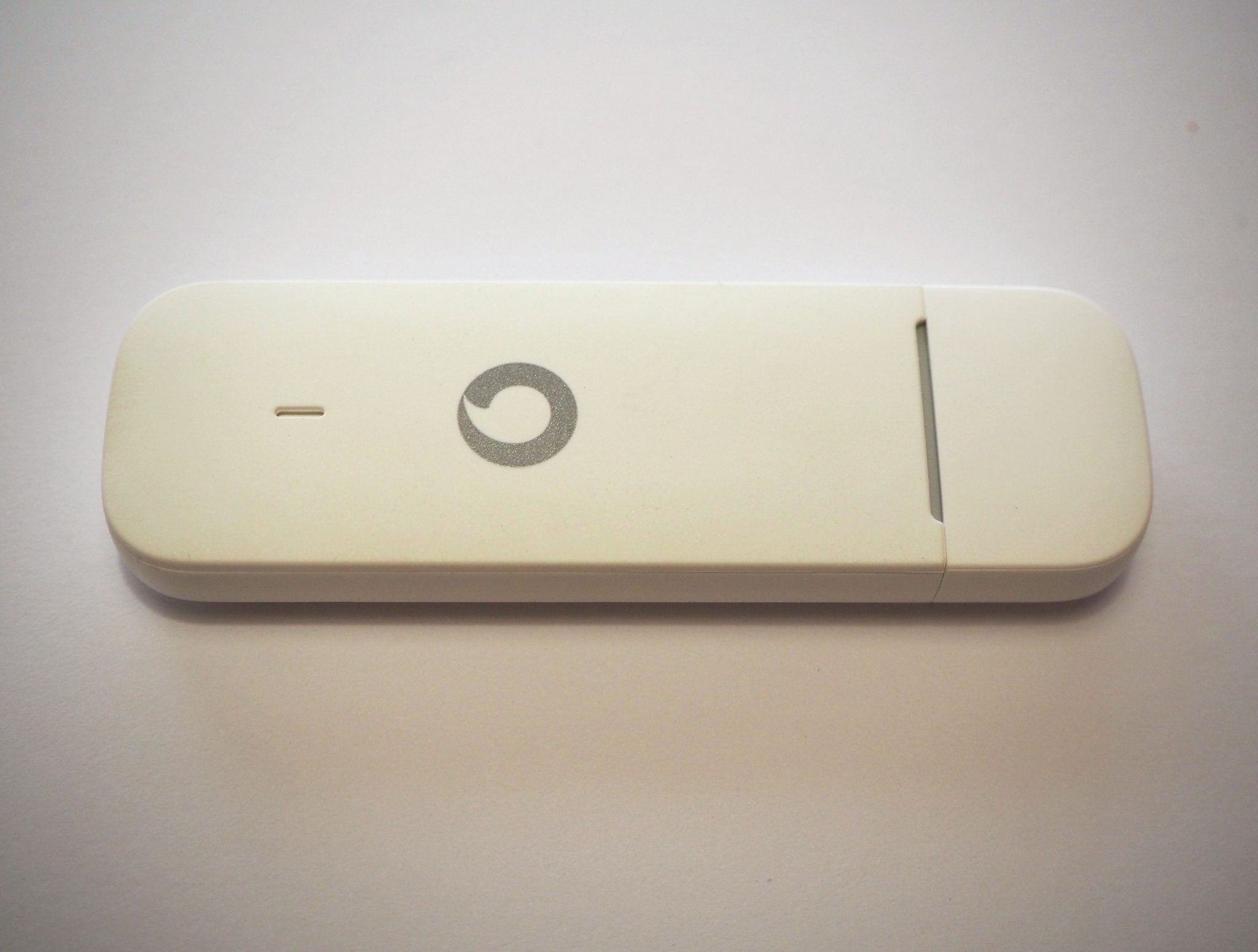 As we mentioned above, you can get a dongle on a short term pay as you go contract. This means that you pay for the dongle every 30 days, and can cancel the contract at any time.
Alternatively, you can also buy a dongle on a 12 month, 18 month, or 24 month contract, also known as a pay monthly contract. You will still pay for your mobile broadband data plan each month, but you cannot cancel the contract without paying a significant break fee. This fee will depend on the amount of time left on the agreement.
To incentivise people to sign long term contracts, mobile broadband providers will often charge a much lower upfront cost on their long term contracts. They may also lower the monthly cost if you choose a longer contract length. To sign a 24 month contract, you may need to pass a credit check with the provider.
If you buy a pay as you go dongle and cancel the contract, you still get to keep the dongle. However, the data plan will be cancelled, so you won't be able to connect to the internet. If you decide you want to use the dongle again in the future, you will either need to reactivate it online, or purchase a data only SIM deal from the same provider if the previous SIM card has expired.
How to find the best 4G dongle deal for you
When looking at broadband dongles, SIM, or mobile Wi-Fi device providers, the first thing you should do is check the quality of the 4G or 5G mobile broadband network in your area. This is especially important if using your Wi-Fi dongle for your home broadband, rather than just when travelling.
If your current mobile provider offers great speeds at your home address, then this is a good place to start. It's also worth asking your neighbours if they have good speeds (and connection consistency) with the mobile networks you're looking at.
Be sure to check the mobile broadband coverage map to see whether 4G or 5G speeds are available at your address. Here is Three's coverage map, as an example.
If you're planning on using the dongle while travelling, checking network quality may be a bit trickier. Coverage maps are still a good place to assess mobile broadband coverage, especially if you have a rough idea of where you'll be travelling.
Once you've found a good provider, the next thing to think about is contract length.
Remember, if a deal looks cheap, it's probably because you'll have to commit for 12 months, 18 months, or a 24 month contract. Short term deals will have a high upfront cost.
Also, think about how much data you'll need. If you plan to use your dongle for extremely internet-intensive activities, such as video streaming, then you will want as high a limit as possible. Unlimited data dongles can help you ensure you'll never run out of data, but for occasional use for 1-3 people, including some video streaming, 50-100GB should be plenty of data per month.
Alternatives to mobile broadband dongles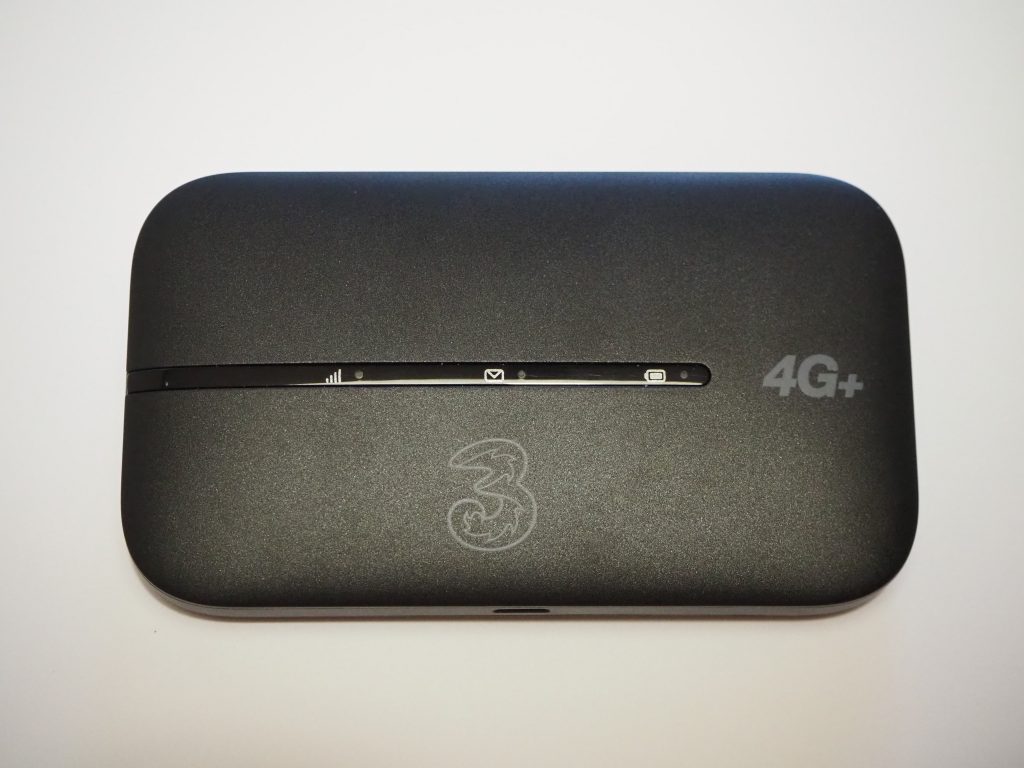 To help get around some of the downsides to mobile dongles, there are some alternatives you can look at.
Rather than getting a dongle, some people buy a SIM card, like you use in your mobile phone. Data SIM deals are basically the exact opposite of a 4G data dongle, because SIM cards can be used in mobiles and tablets like your iPad, but not in computers, because they don't normally have a SIM card slot. However, once the data SIM is inserted, you can always create a Wi-Fi hotspot on your mobile/tablet, allowing your computer to connect to mobile broadband.
There are also dedicated hotspot devices, called "mobile Wi-Fi" or "Mi-Fi" devices, that help you connect to mobile broadband, just like mobile dongles. However, instead of plugging into a computer, mobile Wi-Fi devices create Wi-Fi hotspots that any device can connect to. This means that you can connect multiple devices to mobile broadband at once. The downside to Mi-Fi devices though is they need to be recharged every so often.
It's worth noting that each of these options, dongles, mobile Wi-Fi, and SIM deals, are all ways of using 4G mobile broadband. Therefore, they're all sold by the same companies, such as Three, O2, EE, and Vodafone. Each way to get online can be purchased on a 1 month pay as you go deal, or on a longer term pay monthly plan.
There is a third alternative, which is 4G routers, such as the Three 4G Hub. These devices are designed to work just like a typical home broadband router, except they use mobile broadband to connect to the internet, rather than a fixed-line broadband connection.
Although they aren't typically available on a short term pay as you go basis, unless you pay a high upfront cost, using a mobile broadband router can be a great way to get faster internet at home, especially in rural areas. Mobile broadband routers are also better than dongles or Mi-Fi if you need to connect multiple devices to the internet at the same time.
Conclusion
This is the end of our buyer's guide.
Remember, while dongles do have their advantages, mobile Wi-Fi routers are often the better choice.
Since there are so few mobile broadband providers that still sell dongles, it's worth looking at other mobile broadband alternatives, including 4G and 5G data SIM deals, if you can't find a dongle that you like.
Still unsure which option to buy in order to get online? Drop us a comment below and we'll get back to you ASAP.
About the author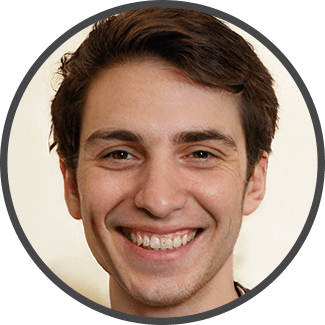 Tyler built his first PC at the age of 12, and since then, he's become obsessed with all things networking and internet-related. He's a massive gamer, loves Rocket League, and also plays Sunday League football.