Looking for a roaming SIM card you can use for international travel?
In this article, we'll review the 5 best SIMs for overseas roaming you can buy in the UK.
We'll also discuss some key things to consider when buying, to help you ensure you get the best SIM to roam free overseas.
Quick Comparison Table
FREE EU ROAMING POST-BREXIT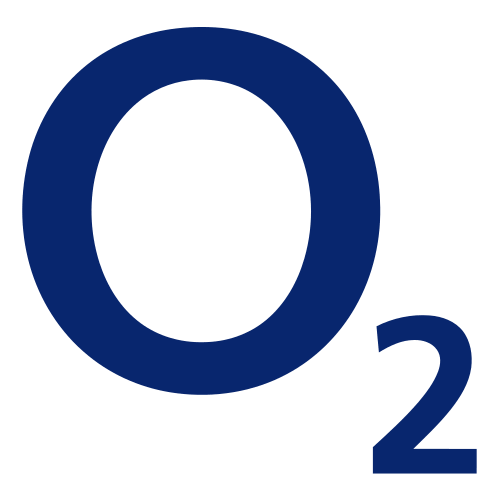 HIGHEST DATA LIMIT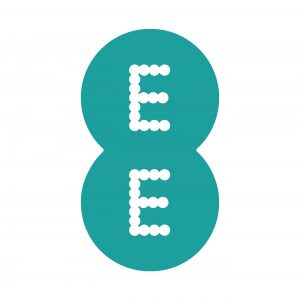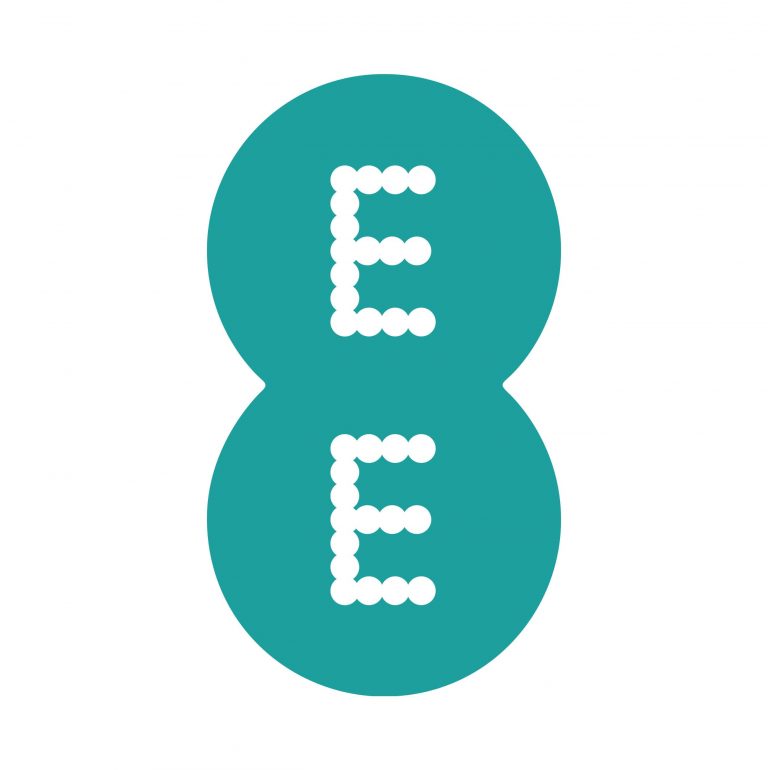 FREE ROAMING ON CERTAIN SIM PLANS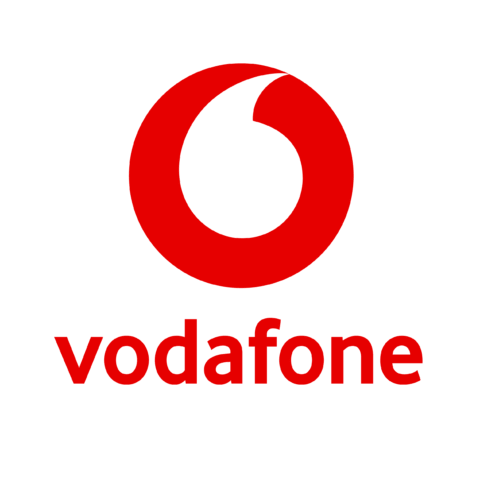 FREE EU ROAMING POST-BREXIT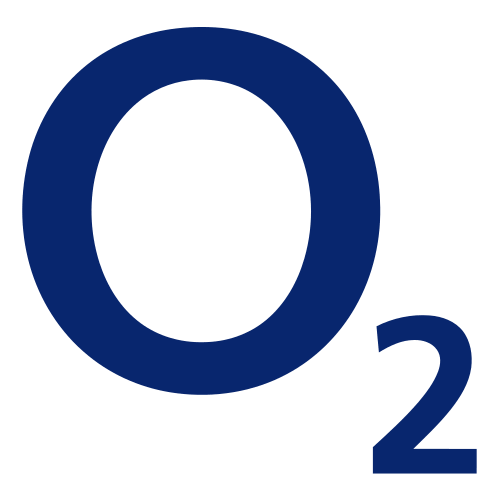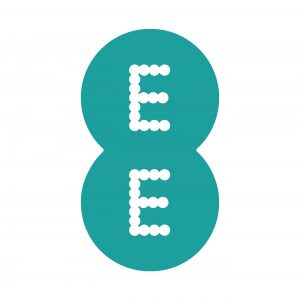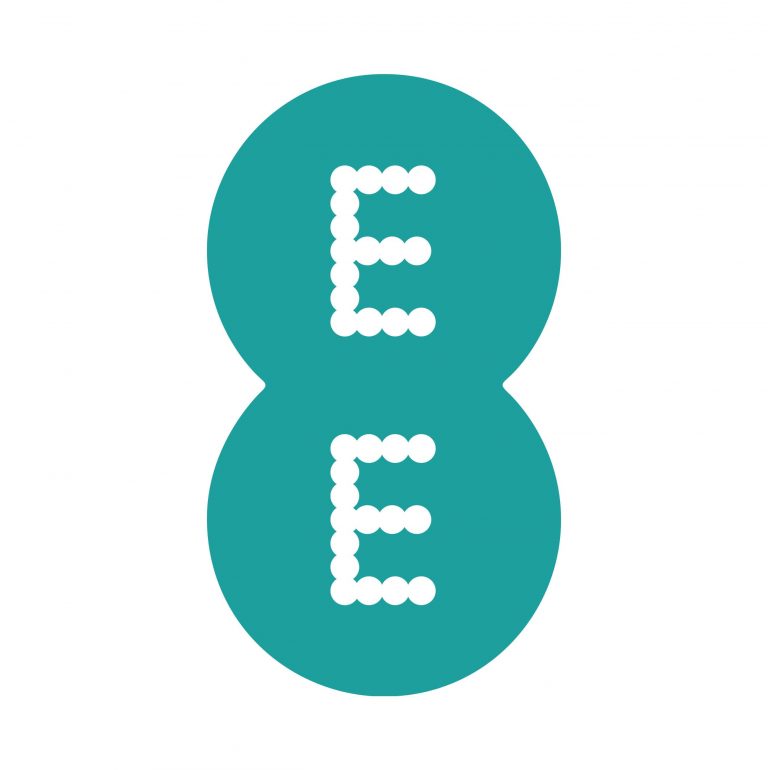 FREE ROAMING ON CERTAIN SIM PLANS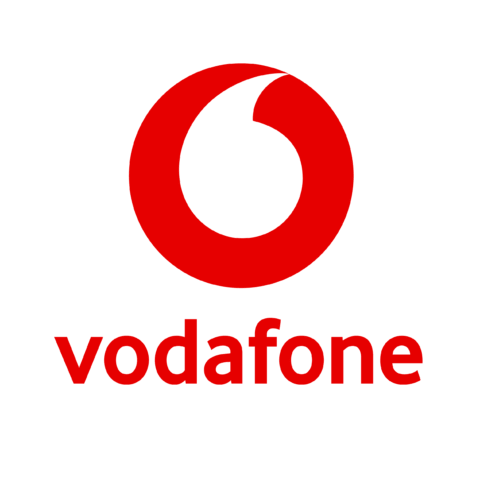 Best SIM cards for roaming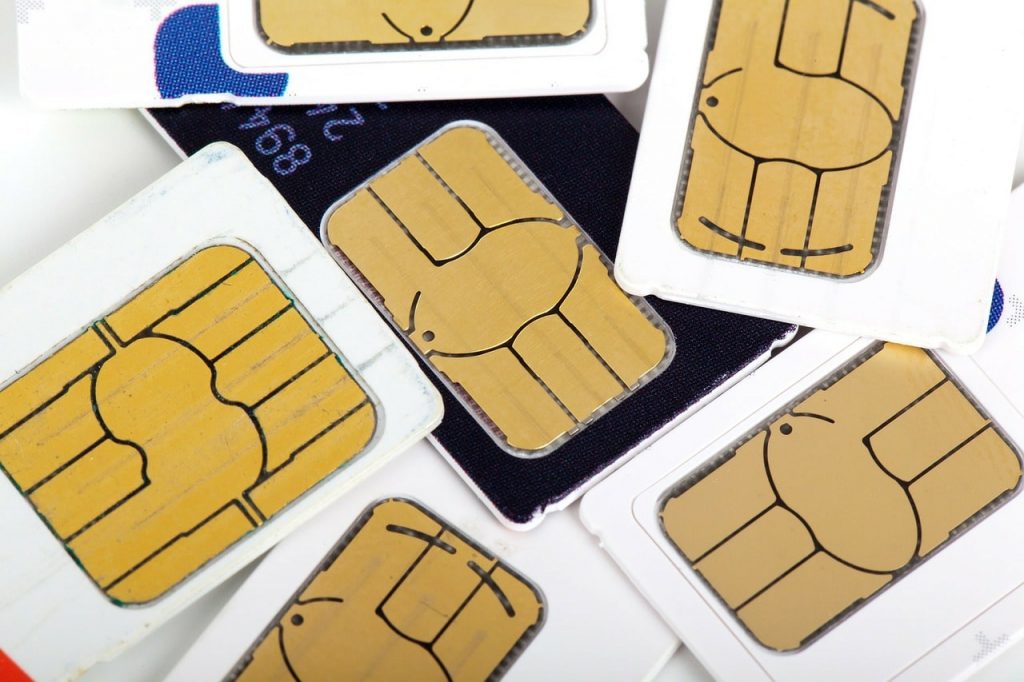 Let's begin our reviews.
We've looked at the top 5 best SIM only deals for global roaming.
We have assessed each SIM card based on its EU and global roaming charges and fair usage caps, as well as its overall performance.
O2 is the only major UK mobile network that has yet to announce extra fees for EU roaming.
This means, with an O2 SIM, you can use your UK allowances in Europe for no extra cost, as long as you don't use more than 25GB of data each month (assuming your allowance is at least this high). Due to the fair usage limit, extra charges will apply if you use more than 25GB of data per month in Europe.
Outside of Europe, you will likely need to buy O2 Travel to access your calls, texts, and data. O2 Travel is a roaming add-on that gives you unlimited data, 120 minutes, and 120 texts each day that you have it activated. O2 Travel costs £4.99 a day, and covers nearly all countries, including the USA, New Zealand, and Australia.
In terms of the SIM cards themselves, the thing that really sets O2 apart is their flexibility. They have a great range of tariffs available, which you can get on 24 month, 12 month, or pay as you go plans.
Although there's a lot of choice, O2 SIM cards aren't the cheapest, in terms of their monthly cost. However, if you want EU roaming, their SIMs will likely save you money in the long run, since you won't have to pay EU roaming charges.
Pros
EU roaming included for free.
Lots of choice.
Simple daily roaming add-on for destinations beyond Europe.
Cons
Not the cheapest SIM deals.
EE doesn't offer the cheapest SIM deals on the market, but their plans are a great choice for international roaming.
They have a 50GB fair usage policy for EU roaming, which is quite high compared to other networks. The Three Go Roam in Europe fair usage policy is just 12GB, for example.
Unfortunately, like with most other providers, EU roaming costs £2 per day with EE from January 2022. However, this is a way to get around this charge. If you have an EE SIM with Smart Benefits, there is a "Roam Abroad" pass you can nominate as a Smart Benefit, to avoid this daily fee. You can also buy Roam Abroad for £10 per month, no matter which SIM you buy.
Beyond Europe, you can also use this "Roam Abroad" pass to access inclusive roaming. However, the fair use limit is significantly lower – typically it's 15GB, depending on the country. You can use the EE roaming fee calculator to find out roaming costs in the destinations you're travelling to.
Overall, EE roaming is great if you can get a pay monthly SIM with Smart Benefits, so you can get Roam Abroad for free. When you're not travelling, you can swap in other Smart Benefits (such as BT Sport) to take advantage of this perk. Plus, when you're home, they have the best network coverage in the UK, and you get unlimited texts and unlimited minutes included as well.
Pros
High fair use limit in Europe.
Roaming is available for free on some SIMs with Roam Abroad.
Great mobile coverage in the UK.
Reasonable roaming prices.
Cons
£2 daily roaming charge in Europe.
Overall value rating
⭐⭐⭐⭐⭐
If you thought other providers had complex roaming arrangements, wait until you try to understand Vodafone roaming.
Like many other providers, Vodafone charges a daily fee for EU roaming from January 2022. The fee depends on your SIM plan, and whether or not you buy a longer-term pass.
The first thing you need to understand is Vodafone's roaming zones:
Zone A includes Ireland and the Isle of Man.
Zone B includes 49 European destinations, including Spain, Germany, and France.
Zone C includes 49 international destinations, including Turkey, Australia, and the USA.
Zone D includes 73 international destinations, including the UAE, Hong Kong, and Pakistan.
Here's how Vodafone roaming charges work, depending on your SIM plan.
Unlimited data Xtra plans with 4 Xtra benefits: free EU roaming and worldwide roaming in zones A, B, and C. £6 per day elsewhere.
Limited data Xtra plans with 4 Xtra benefits: free EU roaming (zones A and B), £6 per day elsewhere.
Other pay monthly plans: free zone A roaming, £2 per day EU roaming (zone B), or £15 for 15 days/£8 for 8 days, £6 per day elsewhere.
Pay as you go plans: no roaming charges in most of the EU, but you'll pay per call, text, and megabyte beyond Europe.
Each of these roaming arrangements has a 25GB fair usage cap. You can view the exact rules and the countries included in each zone on the Vodafone website.
Essentially, Vodafone roaming is not cheap – you'll either need to pay for it, or buy one of their more expensive pay monthly SIMs. However, their pay as you go customers can get quite a good SIM only deal for roaming – there are no additional charges once the Brexit changes take effect.
Pros
Inclusive EU roaming for pay as you go customers.
No charges in most countries for Unlimited Data Xtra pay monthly customers.
Decent 25GB mobile data limit.
Cons
Roaming is generally quite expensive with Vodafone.
Of the big four UK mobile networks, Three have adjusted their roaming rules the most in response to Brexit.
They've cut their EU fair usage policy from 20GB to 12GB per month, and now charge new customers £2 per day for EU roaming, from May 2021.
Three's roaming scheme is split into two parts. Go Roam in Europe is available on all plans, and involves a £2 daily cost to use up to 12GB of your UK allowance. Go Roam Around the World works the same way in many other destinations, such as Australia, but costs £5 per day, with a 12GB limit as well.
You also have the option of buying a Data Passport, for £5 per day, to get unlimited data in certain destinations. However, it's not available everywhere – in some countries, you'll have to pay as much as £6 per megabyte of data downloaded with Three roaming.
Fortunately, the Republic of Ireland and the Isle of Man are excluded from Three's EU roaming charges. Also, Three's range of SIMs are generally quite good value for money, depending on the deals they're currently running. We wouldn't recommend them if you want to do a lot of roaming, however, due to the charges involved.
Pros
Can get unlimited data for £5 per day.
Reasonably priced SIM deals.
Good range of data plans.
Cons
12GB data limit in all international locations, except with a Data Passport.
Data Passport isn't available in all countries.
If you're looking for a more flexible roaming option, and only need to roam in the EU, VOXI is worth looking at.
With VOXI, you can use up to 20GB of your data allowance each month in 47 different European countries, including Spain, Italy, France, and Greece.
Beyond Europe, you can roam with VOXI, but we wouldn't recommend them if you often travel to non-EU countries. To roam in the USA for example, you'll need to buy one of their two Global Roaming Extras.
The cheaper one costs £15, and gives you 2GB of data to use over 8 days, plus 100 minutes and 100 texts. There's also a £25 one, which gives you double the number of calls and texts, lasts for 15 days, and gives you 4GB of data.
Essentially, you can get enough data to get by, but not a massive amount, unless you pay per megabyte. Therefore, VOXI is a better choice for roaming in Europe, rather than in America, the Middle East, or Asia.
Also, apart from the 20GB fair usage policy, you can't roam for more than 62 days in any four month period, otherwise VOXI will begin to charge you per gigabyte of data used, and per call minute/text message sent.
However, there are benefits to choosing VOXI – especially their prices, and their flexibility. You can roam in Europe with VOXI without having to enter into a long term pay monthly SIM plan, and their SIM only deals are very reasonably priced.
Pros
None of their SIMs come with contracts.
Reasonable prices.
Includes free EU roaming, to 47 countries.
Cons
Beyond Europe, VOXI roaming packs offer very little data.
How to buy a roaming SIM deal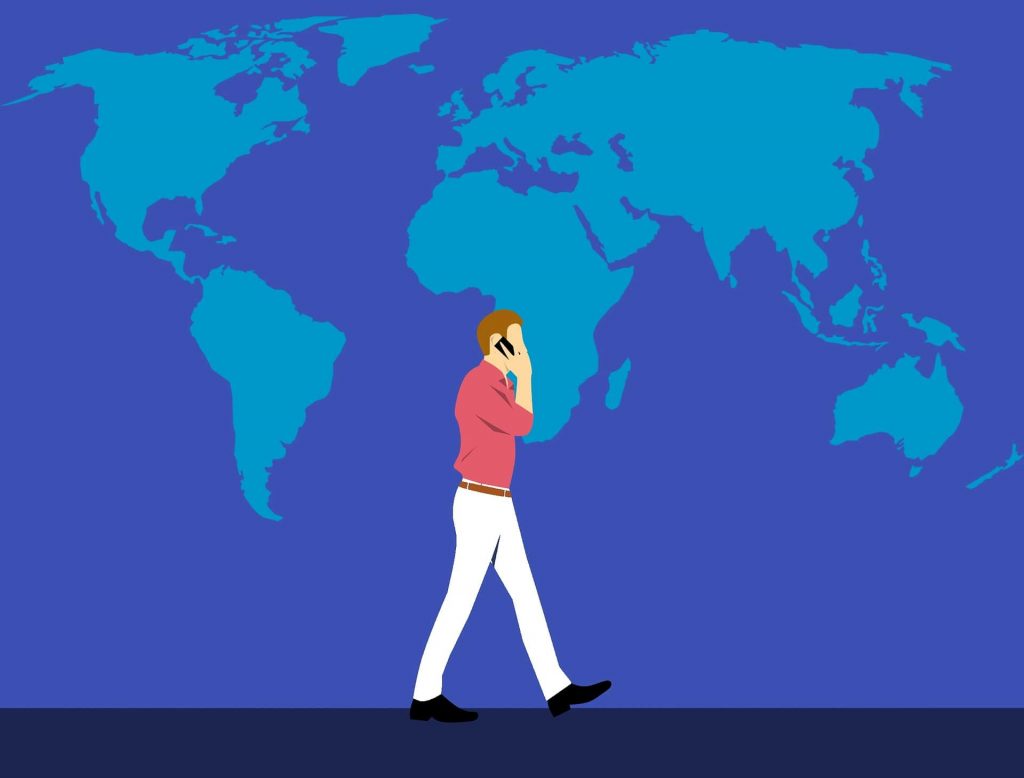 Now we'll explain some key things to consider when buying a SIM card for roaming.
2022 update: Brexit changes to EU roaming
In mid-2021, many UK mobile networks have begun to re-introduce charges for EU roaming, as a result of Brexit. Some providers are also reducing their fair usage data caps.
The majority of EU roaming changes only apply to new customers, or existing pay monthly customers entering a new contract, and come into effect from 2022. Here are the changes that each major network is making.
EE: from January 2022, EU roaming costs £2 per day. This only applies to customers that signed up after 07/07/2021.
Three: from May 2022, Three Go Roam in Europe will cost £2 per day, and Go Roam Around the World will cost £5 per day. The fair usage limit on EU roaming will drop from 20GB to 12GB per month. This only applies to customers that signed up after 01/10/2021.
Vodafone: from January 2022, EU roaming will cost £2 per day, or £6 per day worldwide on some plans. Some Vodafone SIM cards such as those with 4 Xtra benefits are exempt from this charge, and there are some longer-term passes available to reduce the daily cost. This only applies to customers that signed up after 11/08/2021.
O2: no extra roaming charges have been announced as of yet. A 25GB fair usage cap is now in place, however.
How does SIM roaming work?
Say you have a SIM card for using your phone in the UK, and you go on holiday and want to use your phone abroad. You want to make calls, send texts and use data overseas to keep in touch with friends and family at home.
To actually get online, you don't need to do anything, when travelling to most countries. Most SIM cards have data roaming enabled by default. We'll explain this in a bit more detail below.
The difficult part is avoiding the massive data charges you can often face for using your SIM card around the world.
There are two ways to minimise extra charges when overseas:
Take advantage of inclusive roaming offered by your mobile network in certain countries. Most SIM providers, including BT Mobile with their Roam Like Home roaming scheme, allow you to use your UK allowances for roaming in the EU either free of charge or with a small daily fee, albeit with a cap we will explain a bit below. Others will also include roaming in common destinations outside Europe, such as Australia and the USA.
Buy a data plan add-on to get a certain amount of roaming for a fixed price per day or per month. This is normally what you do when travelling beyond the EU, if your SIM card doesn't already offer free roaming in non-EU countries.
How does roaming work in different countries?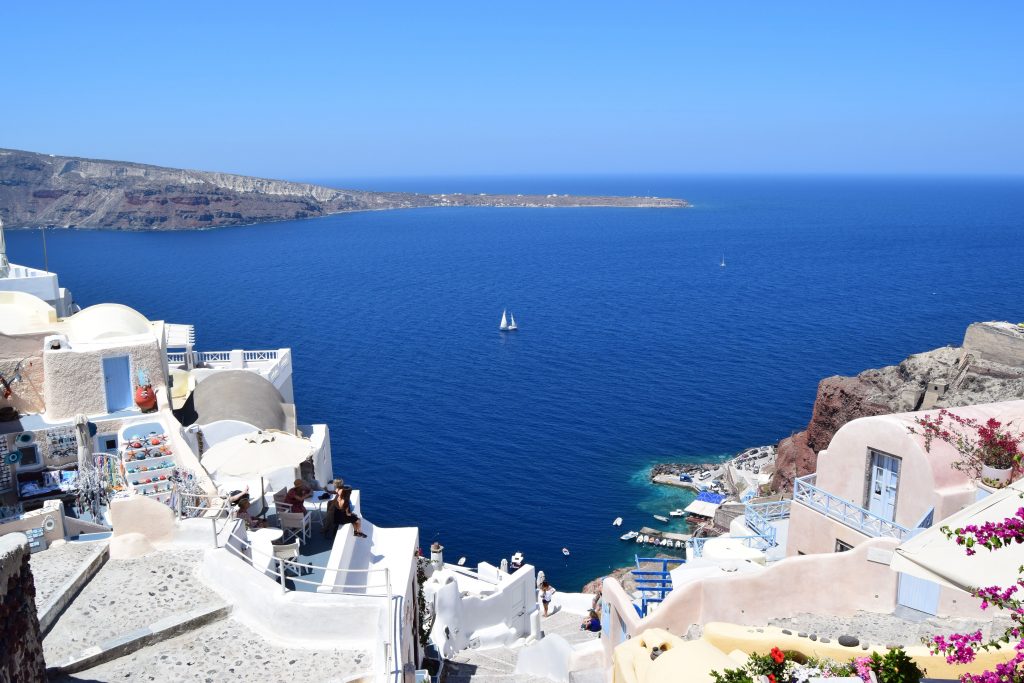 Here's how international roaming works in different destinations around the world.
In the EU, it used to cost nothing extra to get online or make calls and texts. This was because of the EU Digital Single Market initiative – a recent law to ensure that EU residents do not pay more to get online in other countries. However, from January 1 2021, surcharge-free roaming within the EU is no longer guaranteed, due to Brexit. As a result, only O2 offers free EU roaming by default as of the time of writing.
If travelling to other western nations (such as Australia, New Zealand, and the USA) you may find that roaming is more expensive. There could be per-megabyte roaming charges for data use, as well as per-SMS and per-minute calling charges. It all depends on the SIM card you have. With good networks, you'll either have certain countries covered for free roaming, or you'll be able to buy add-ons for around £5-£10 per day to access calls, texts, and data in these destinations.
For other less developed countries in Africa (excluding South Africa), South America, and Asia, you're likely to face an extra cost. However, it's always worth checking – some mobile operators have free or cheap mobile roaming in countries such as Colombia.
One other thing to note: depending on your network, you may need to activate roaming before you can get online, especially in non-EU countries. To do this, simply login to your customer portal and choose the setting to enable roaming on your device.
Which UK network is best for overseas travel?
EE is generally considered to be the best roaming SIM provider in the UK right now. Here's why.
They have a large fair usage limit – 50GB in both the EU are most other overseas countries.
You can use your UK allowances abroad for just £10 per month – no daily charge unless you exceed the fair usage limit.
If you have Smart Benefits on your EE SIM, there are no costs to use your phone allowance overseas.
However, if you just want EU roaming, O2 is also a good choice.
And also remember: when roaming, free calls and texts only apply to UK numbers. Calling an Australian number in Australia for example will likely incur a per-minute call rate, no matter your SIM provider.
What are fair usage caps?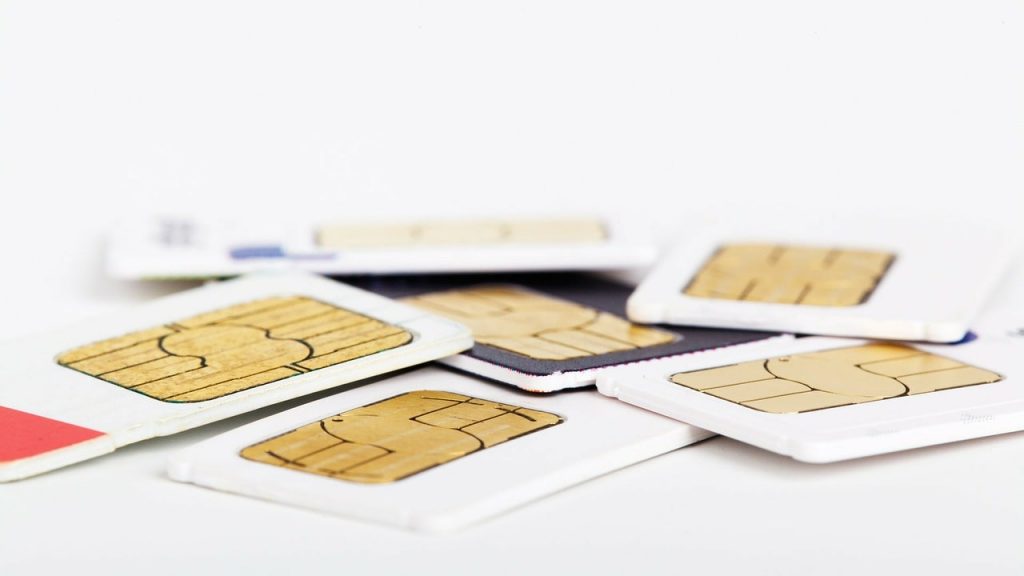 This is the major catch of international roaming. All UK mobile networks have what they call a fair usage cap on using data overseas.
The limit is basically a restriction on the amount of data you can use overseas. Typically, this data cap is between 20-50GB per month.
What this means is even if you have an unlimited data SIM, you'll only be able to use data up to the limit of your data cap when travelling overseas. After this, you'll either have your data usage restricted, or be subject to regular data roaming rates.
These limits can also apply to mobile phone calls, even if you have unlimited minutes. When roaming outside the EU, you might be limited in the number of calls you can make as well as not having unlimited data.
Can I do tethering with a roaming SIM?
Whether or not you're able to tether with a roaming SIM will depend on the SIM and where you're travelling to.
In most cases, you are able to use your phone SIM for tethering when travelling in Europe, including locations such as the Canary Islands and Isle of Man. However, you're not normally able to when travelling further afield.
If your SIM card doesn't allow for tethering, you should be able to buy an add-on to enable the ability to tether. Again, the cost for this add-on, and whether you need to buy one at all, will depend on your mobile network.
What's the difference between a roaming SIM and an international SIM?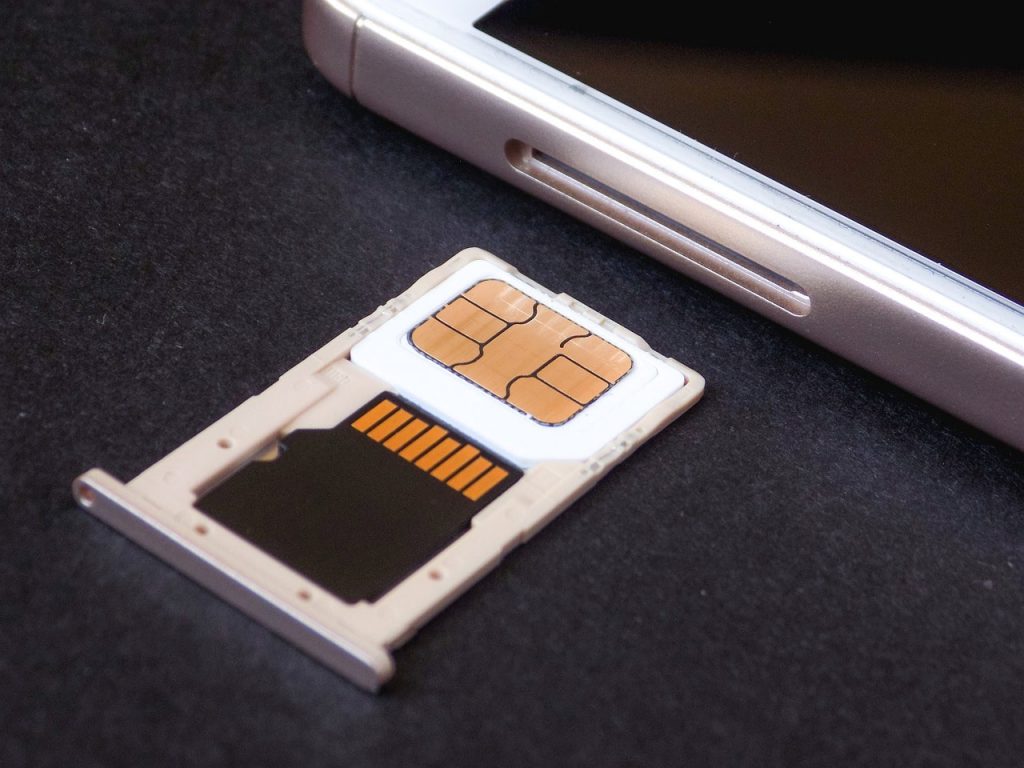 A data roaming SIM is just a normal SIM only deal or phone SIM you can buy in the UK, which happens to offer inclusive roaming, or low-cost roaming at the very least.
On the other hand, international SIM cards are designed specifically for worldwide travel. They're really meant for constant travellers, who are going between lots of different countries around the world very frequently, including outside the EU. As a result, they're often more expensive if you don't travel that often.
This is why roaming SIMs are more popular, in general. They're more flexible, work better when you're at home in the UK, and are often cheaper.
You also have the option of buying a local SIM when you arrive in a new country. However, this is a bit of hassle, and it means you won't be able to use your phone numbers, or access the allowances for texts, data and call minutes you already pay for.
Can I be charged for receiving calls or texts when roaming?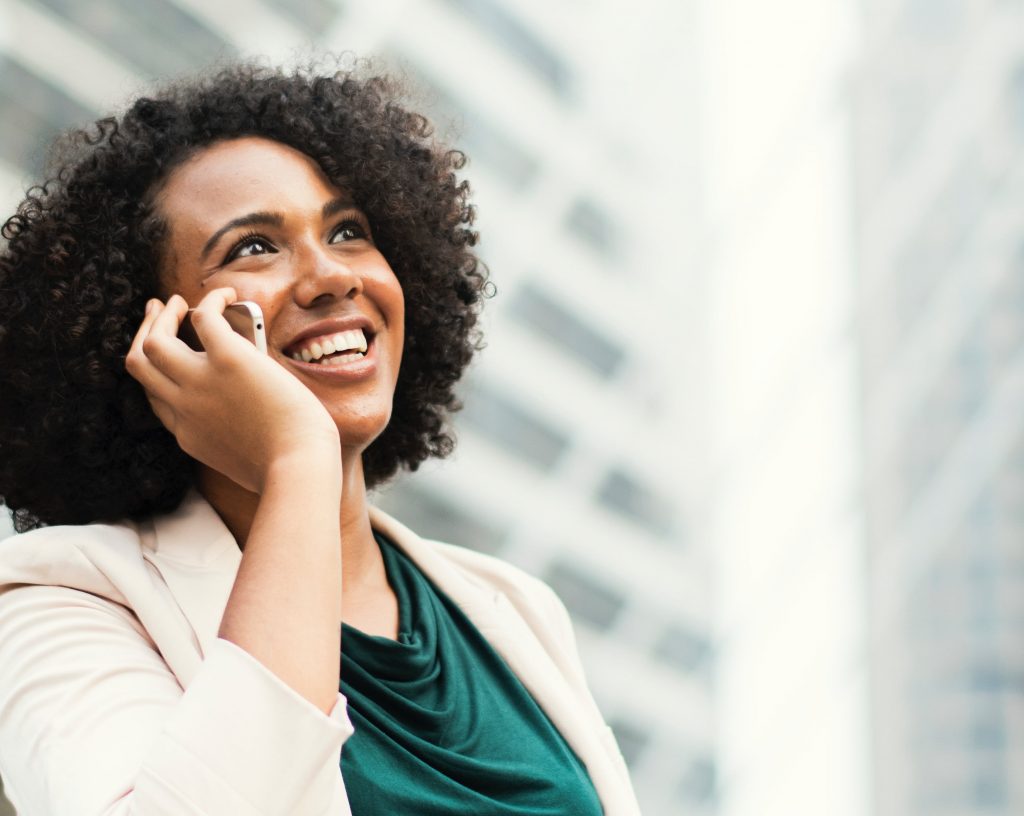 In general, you won't be charged for receiving texts when using your SIM card overseas. This is because it's not possible to avoid receiving texts unless you stay in airplane mode.
However, you may face an extra cost for answering a phone call, if this isn't included as a part of your inclusive roaming plan, because you have the ability to reject or ignore incoming calls.
Note that this can vary by provider. Some will charge you for receiving texts when outside of the EU, depending on your roaming rates – so make sure to read the fine print.
How do I disable roaming?
If you want to avoid excess charges, or you hit your fair use data limit, you can always turn off roaming. When you do this, you'll be prevented from using 3G/4G mobile broadband, sending texts, and making calls overseas.
To turn off global roaming, the easiest way is to go into your phone's network settings and choose to disable roaming.
In case this isn't easy to do, you can also login to your mobile network customer portal and turn off roaming there.
What internet speeds will I be able to get with a roaming SIM?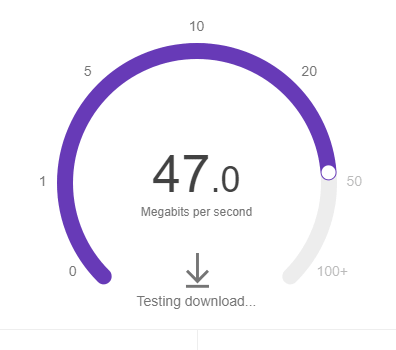 Unfortunately, you are likely to have worse speeds overseas than you do in the UK, even with the same SIM card and with the same infrastructure available.
This is because as an international roamer, your traffic will often be deprioritised. Therefore, you might be limited to 3G speeds, even if you can normally get 4G or even 5G at home.
However, there's an important benefit to having slower speeds overseas – you probably won't use as much data. This means that you'll either spend a lot less on roaming data usage charges, or you'll avoid hitting your roaming data cap as quickly.
Note that there are exceptions to this. Vodafone and EE offer 4G and 5G roaming in certain locations. Therefore, these networks offer the best SIM only deals if you want fast roaming speeds.
How consistent will my SIM connection be overseas?
Once again, it depends on where you are. The more urban your surroundings, the better your 3G, 4G or 5G mobile data connection quality will be.
Normally, when buying a SIM or a mobile broadband plan for use in the UK, you can use a network coverage map to see how good your connection will be in certain locations.
However, when using your SIM card for worldwide travel, it gets a bit more difficult, since most carriers won't include a coverage map for foreign countries.
Therefore, to see how good your coverage will be, it's a good idea to look at customer reviews from people using the same SIM in the location you'll be travelling to.
How expensive are international roaming SIM cards?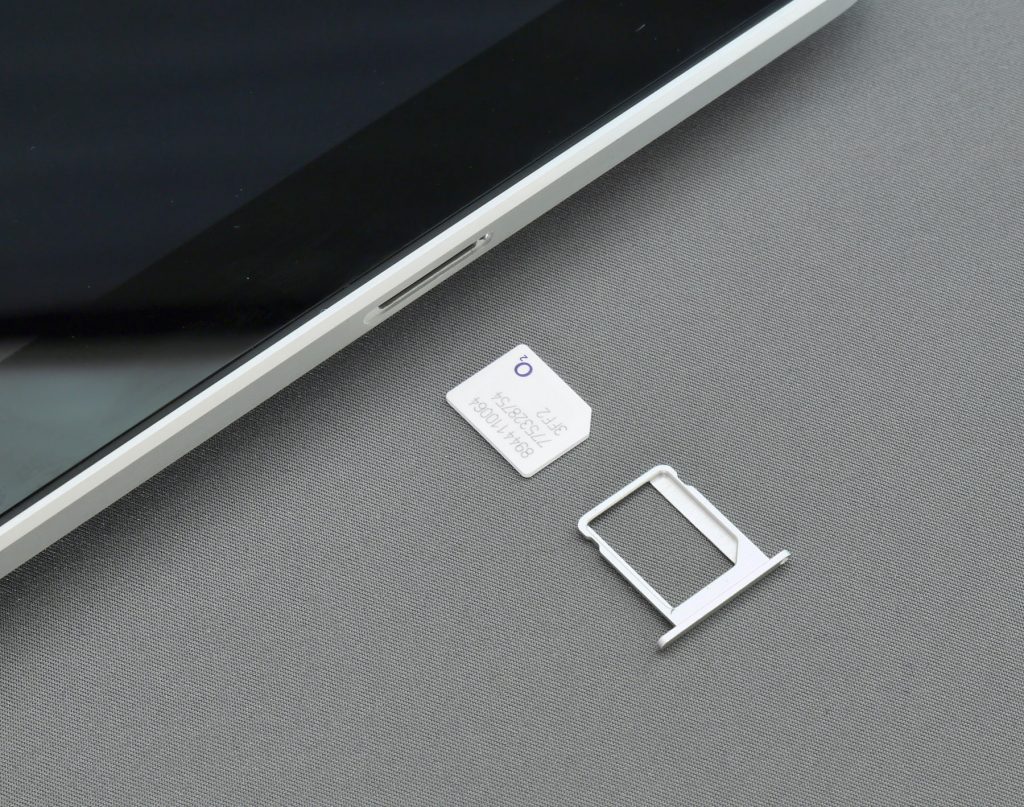 The cost of a roaming SIM really depends on four things:
The amount of data.
The number of included calls/texts.
The number of countries where roaming is available.
The contract length.
Therefore, the cost of different roaming SIM cards can vary quite substantially, from £5 up to £40 per month.
The easiest way to save money on an inclusive roaming SIM is to go for a deal with a greater contract length. The longer the contract, the less you will pay per month.
What happens when you order a SIM card?
Once you complete the checkout process and your order is confirmed, here's what happens next.
After a day or two, you'll receive your new SIM card in the mail.
You then activate the card. This means going online and filling in a simple form.
Within an hour, your SIM should be activated, and you're ready to get online.
This process is essentially the same for most SIM card providers and mobile networks. It may differ somewhat if you're transferring a mobile number, rather than activating a data only SIM.
Conclusion
This is the end of our buyer's guide.
Remember, if you're looking for a SIM only deal for roaming, it's always best to think about where you will be travelling beforehand.
If you go to Spain or Greece every year, but very rarely travel outside Europe, then you should be fine with just an EU roaming SIM, like what O2 offers. If you do one day go to visit long-lost relatives in Australia, you can simply use an add-on to keep costs down.
On the other hand, if you frequently go to many different international countries, you will want a SIM card that will allow you to roam for free in many different countries. A premium EE SIM card with roaming added as a Smart Benefit might be worth considering for frequent worldwide travellers.
About the author

Tyler built his first PC at the age of 12, and since then, he's become obsessed with all things networking and internet-related. He's a massive gamer, loves Rocket League, and also plays Sunday League football.