The Three 4G Plus Hub has just come back in stock in the UK.
But is it any good? And is the 4G+ Hub worth buying over the regular Three 4G Hub?
In this article, we've tested and reviewed the 4G Plus Hub, to see whether or not you should buy this 4G router.
Before we get started, try putting your postcode in on the Three website to see if you can use the 4G Plus Hub where you live.
Contents
Three 4G Plus Hub overview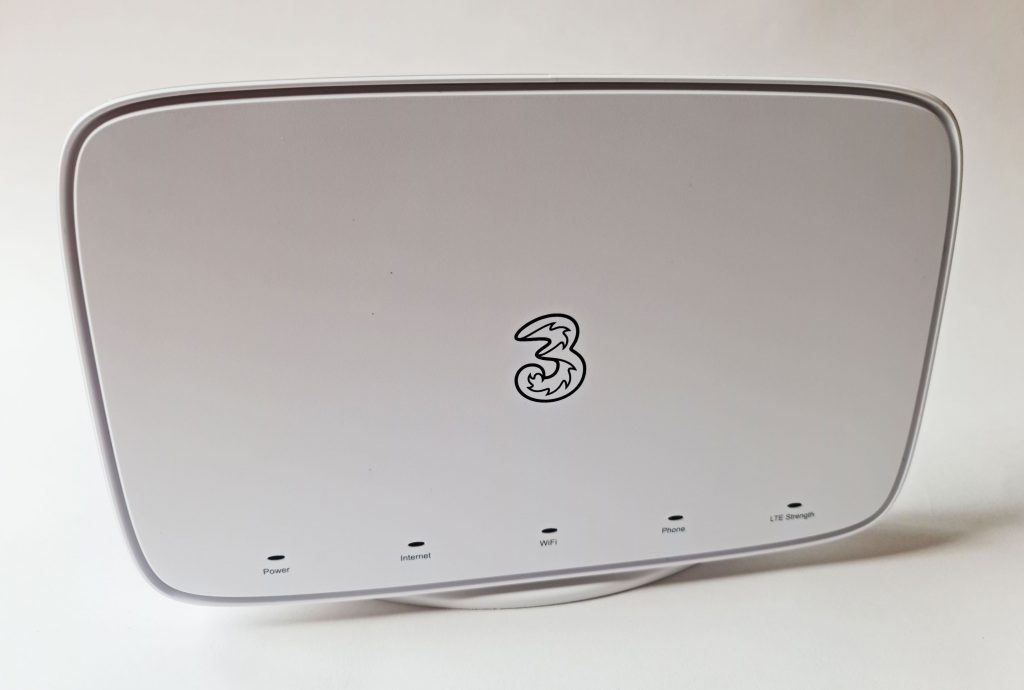 | | |
| --- | --- |
| Brand | Three |
| Name | 4G Plus Hub |
| Manufacturer brand | Sercomm |
| Manufacturer name | LTE2122GR |
| Dimensions | 277 x 181 x 70mm |
| Speed rating | Cat 16/20 |
| Ethernet ports | 2 |
| External antenna sockets | 2 |
| WiFi | Dual-band 802.11a/b/g/n/ac (2.4GHz and 5GHz) |
| Maximum connected devices | 64 |
| Colour | White |
| Rating | 4.6 (out of 5) |
| Price | Check on Three |
The Three 4G Plus Hub is a 4G router sold in the UK by Three, that allows you to get online. But rather than connecting to the internet using your landline, it uses 4G signal, just like your mobile phone.
This means that getting home broadband set up with the 4G Plus Hub is very easy – you just need to insert the SIM card, attach the antennas, plug it in, and turn it on. You don't need an engineer to visit your house, and you don't need to worry about paying for home phone line rental.
You can also use the 4G Plus Hub to get online almost anywhere in the UK, as long as you have 4G signal.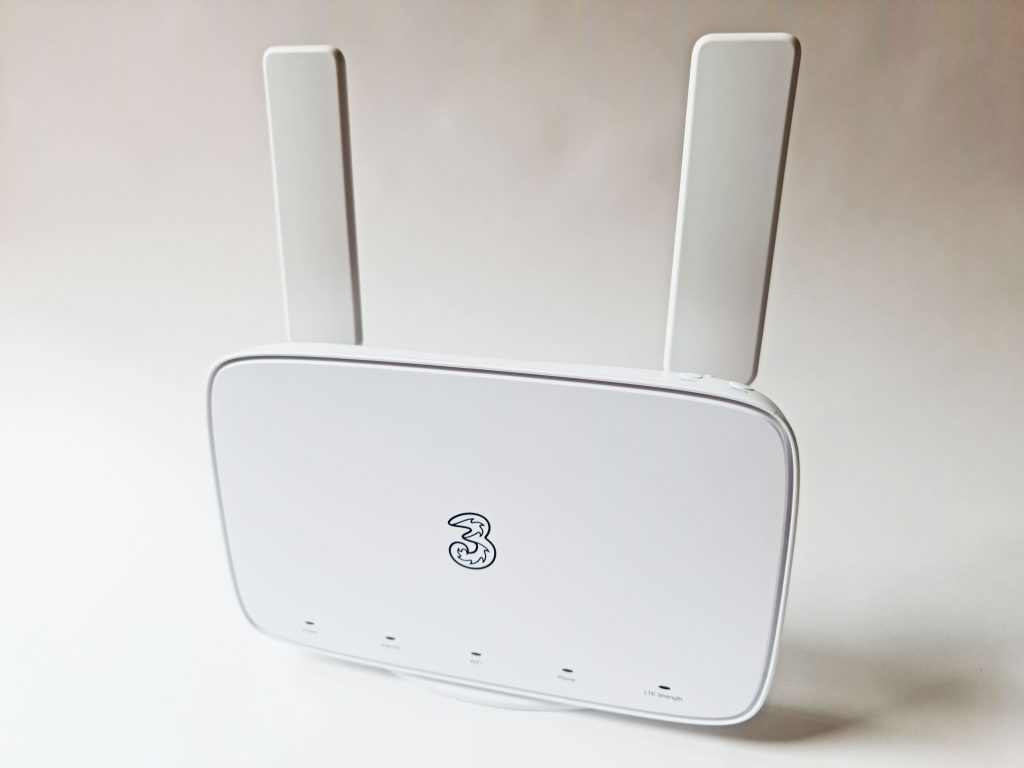 Once you're set up, the 4G Plus Hub (which is a rebranded Sercomm LTE2122GR router) will create a Wi-Fi network, just like a regular home broadband router, that you can connect your devices to. The Hub also has two Ethernet ports, allowing you to connect computers and games consoles with a cable, if you'd like to.
You also get unlimited data with the 4G Plus Hub mobile broadband router, just like with most home broadband packages. This ensures that you never face any extra charges or have to deal with usage limits.
The 4G Plus Hub is very similar to Three's regular 4G Hub, which we have also reviewed. We'll explain the exact differences a bit below.
How the 4G Plus Hub is sold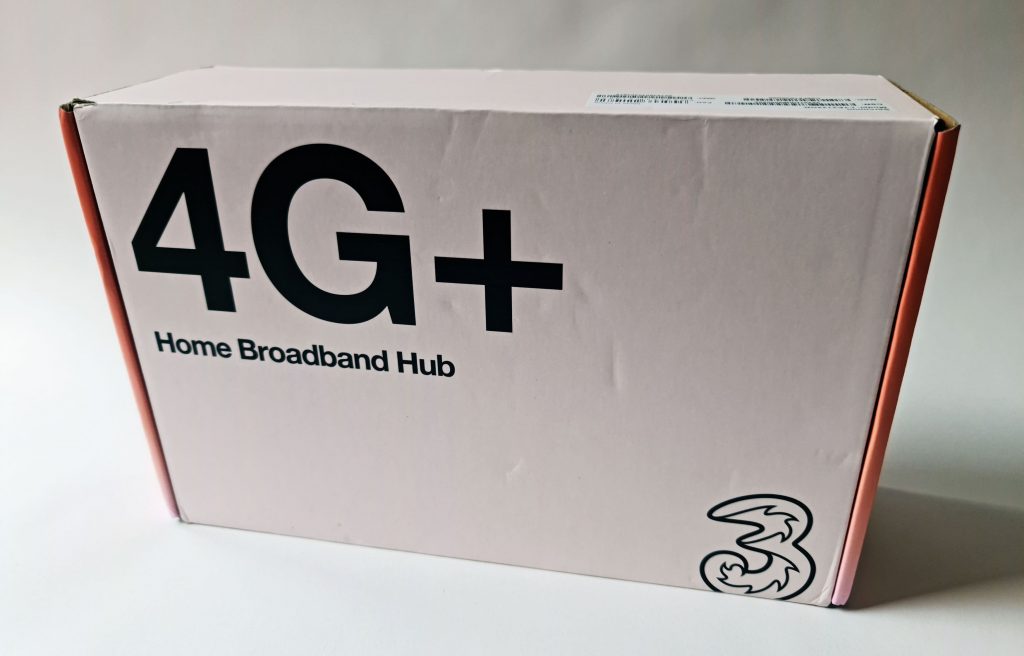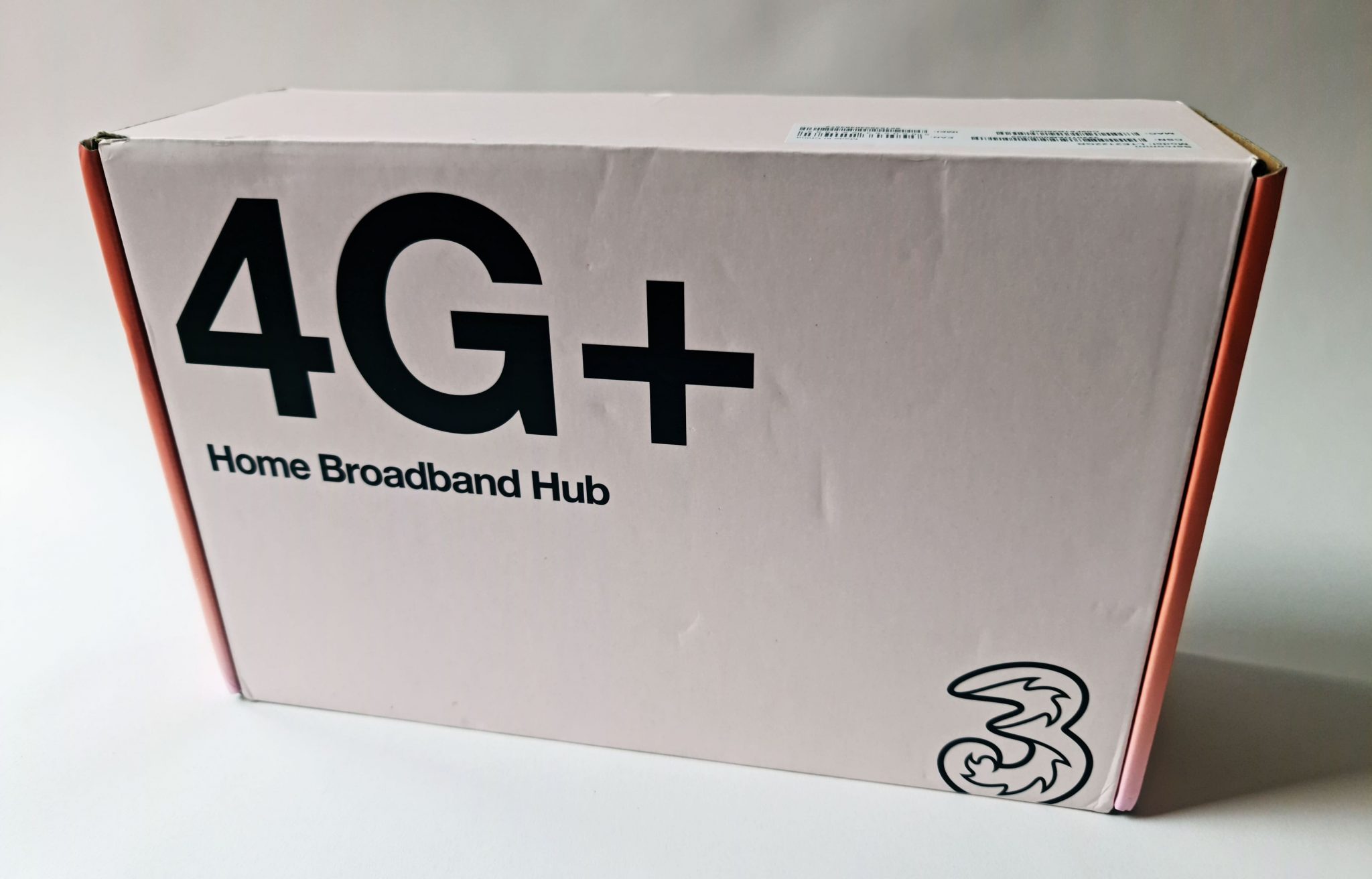 When you buy the 4G Plus Home Broadband Hub, you'll first have to put your postcode into the Three website. This helps to ensure that you get a good enough 4G signal at your address for the router to work properly.
The Three 4G Plus Hub comes with unlimited data from Three on a 24 month pay monthly contract, with no upfront costs. There aren't currently any pay as you go plans available.
This means that when you buy the device, you're committing to using it for the next 24 months. However, you do get a 30-day money-back guarantee, giving you the chance to test the 4G Plus Hub and ensure you get good speeds where you live. If it's not fast enough, or you experience dropouts, you can return the device – Three will send you a prepaid envelope.
Once you've placed your order, the 4G+ Hub will arrive in the mail in one to two working days – ours arrived the next day.
4G Plus Hub vs 4G Hub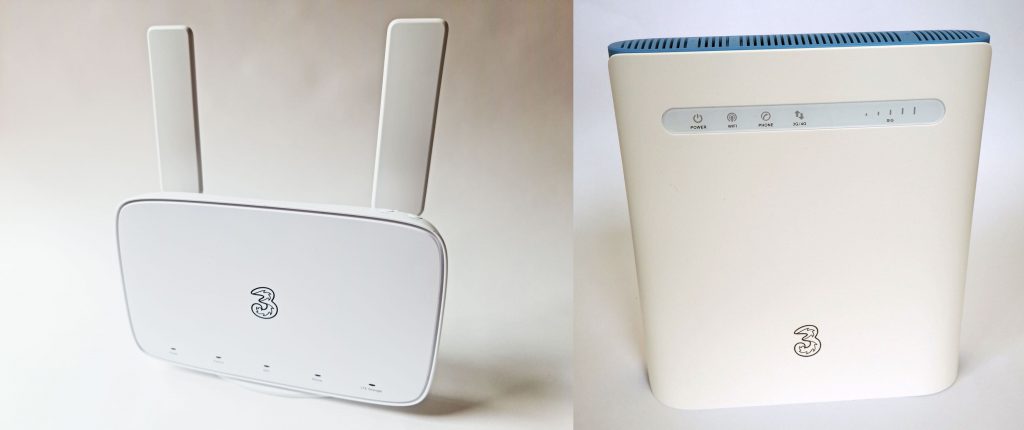 There are a few important differences between the 4G Hub and the 4G Plus Hub:
The 4G Plus Hub has a higher theoretical maximum download and upload speed (cat 19/20 versus cat 12/13).
The 4G Plus Hub is typically a bit faster in the real world, because it comes with external antennas that give you a stronger 4G connection.
The 4G Plus Hub has two LAN ports, rather than four.
The 4G Plus Hub is a bit bigger and bulkier, especially with the antennas installed.
The 4G Plus Hub has a slightly better Wi-Fi signal, in our experience. We found that the network was more consistent over long distances.
Interestingly, the 4G+ Hub is the same price as the regular 4G Hub at the moment.

Three 4G Plus Hub unboxing
Our 4G Plus Hub arrived in a Three branded box. Once you open it, the first thing you see is the router itself.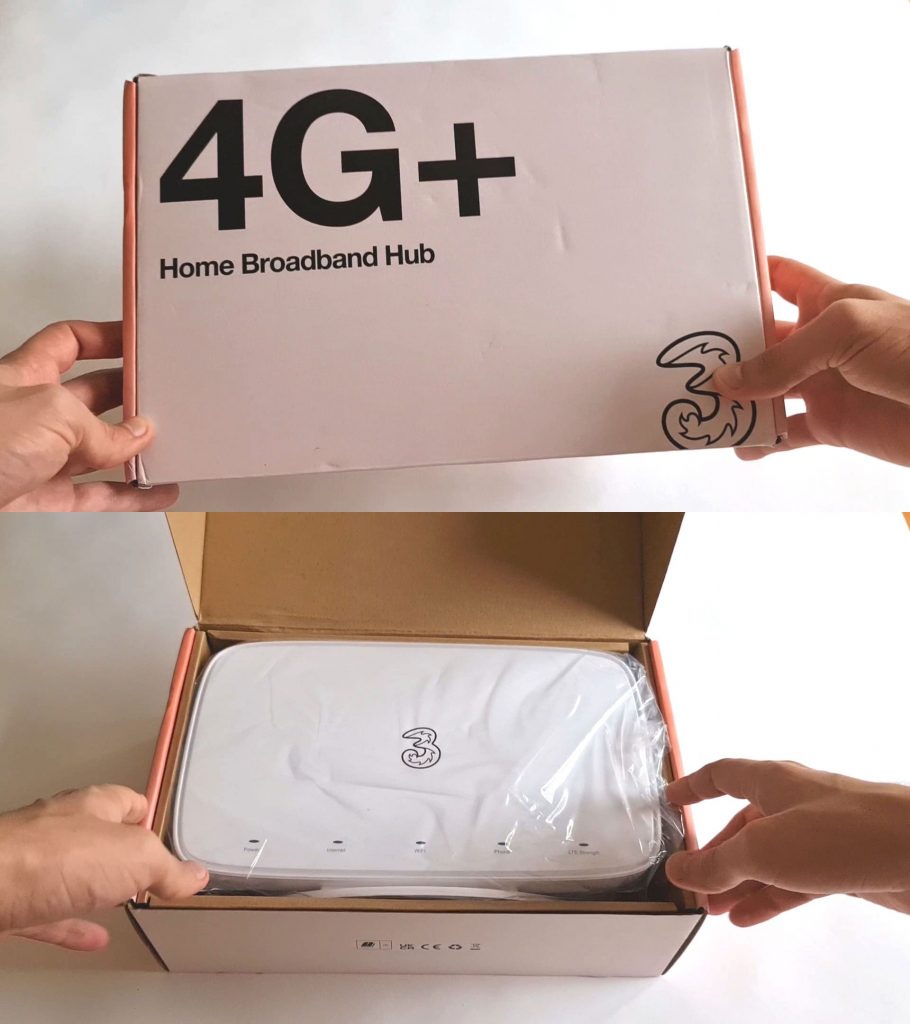 It's a decent size, but isn't huge for a router, and isn't all that heavy.
On the back, you'll find:
Two LAN ports
A home phone port
Two external antenna ports (behind the circular rubber protectors)
The power button
A factory reset button
A label with your Wi-Fi and admin page login credentials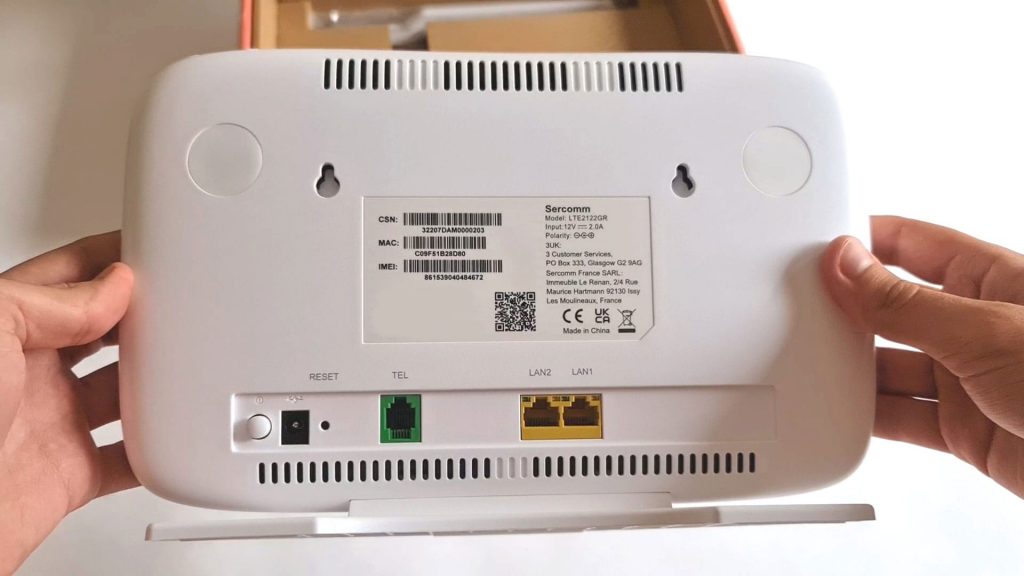 On the front, you'll find the status lights. As the quick start guide explains, they are supposed to be green, but can also be amber or red in some circumstances. For example, the 4G light will turn red if there is no 4G signal found, or no SIM card inserted.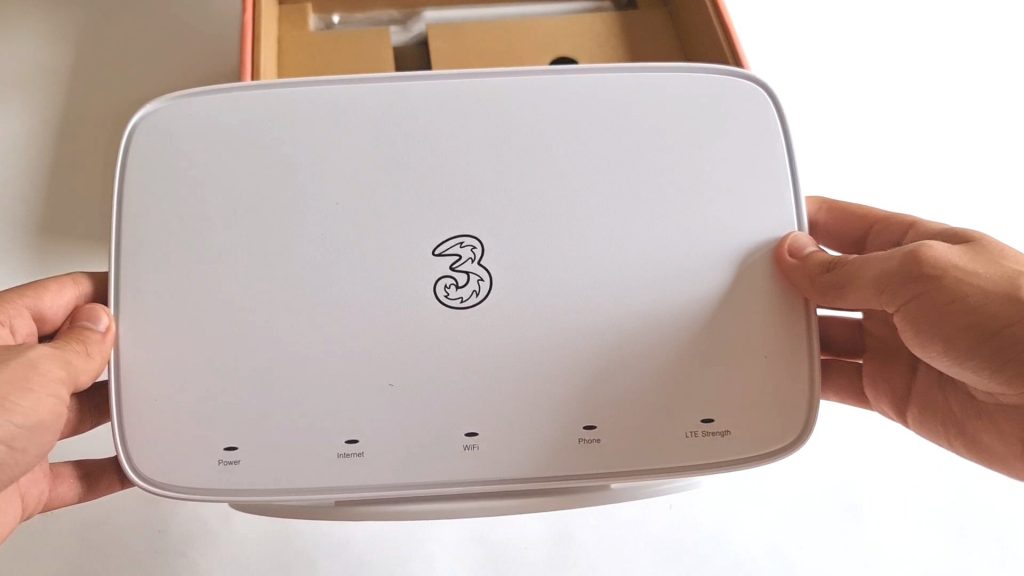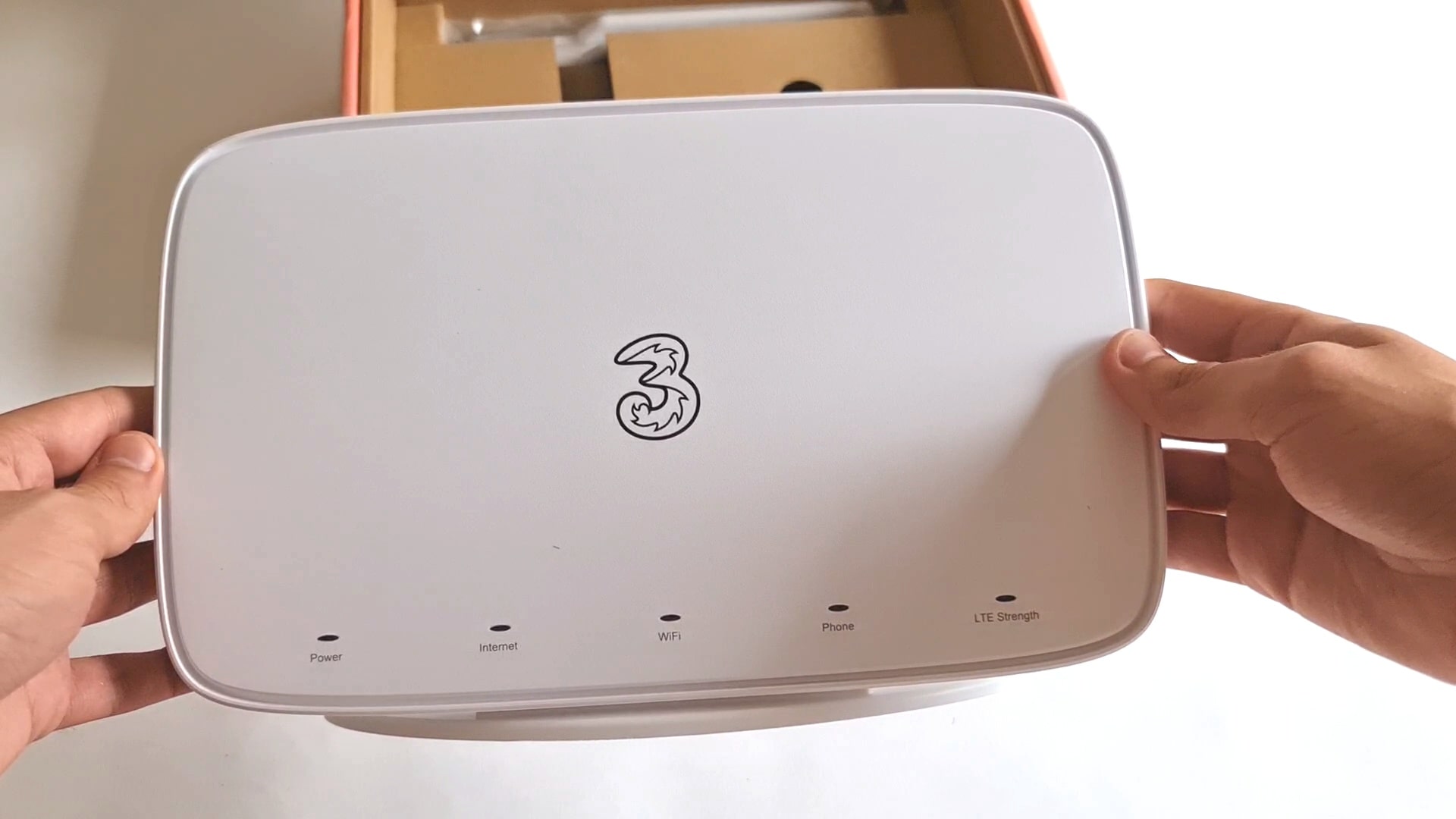 On the top, there is a WPS button for connecting to Wi-Fi, and a Wi-Fi button, to turn the Wi-Fi network on or off.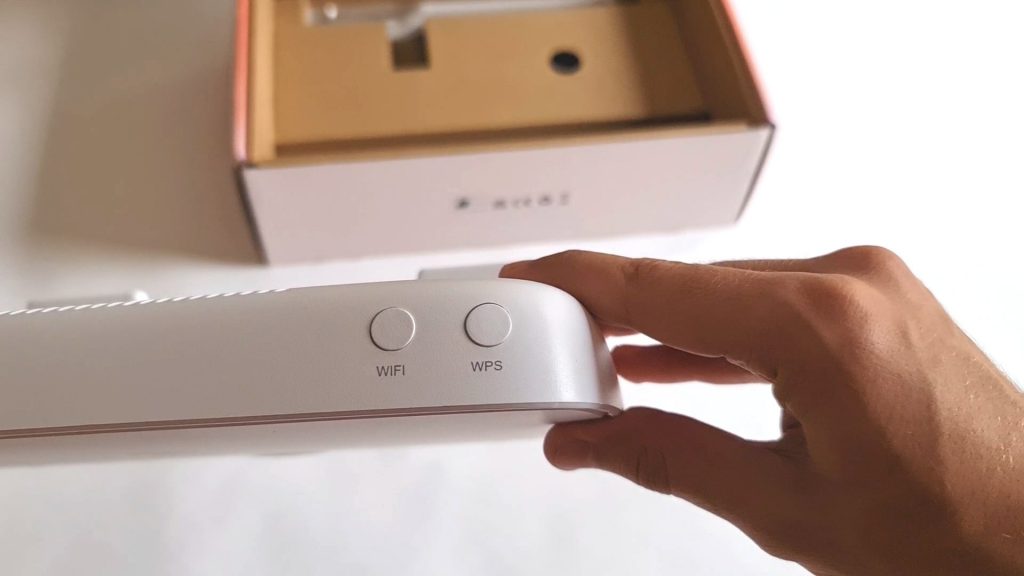 Below that, you'll find the two individually-packaged 4G antennas that you can screw into the router, to pick up a better 4G signal.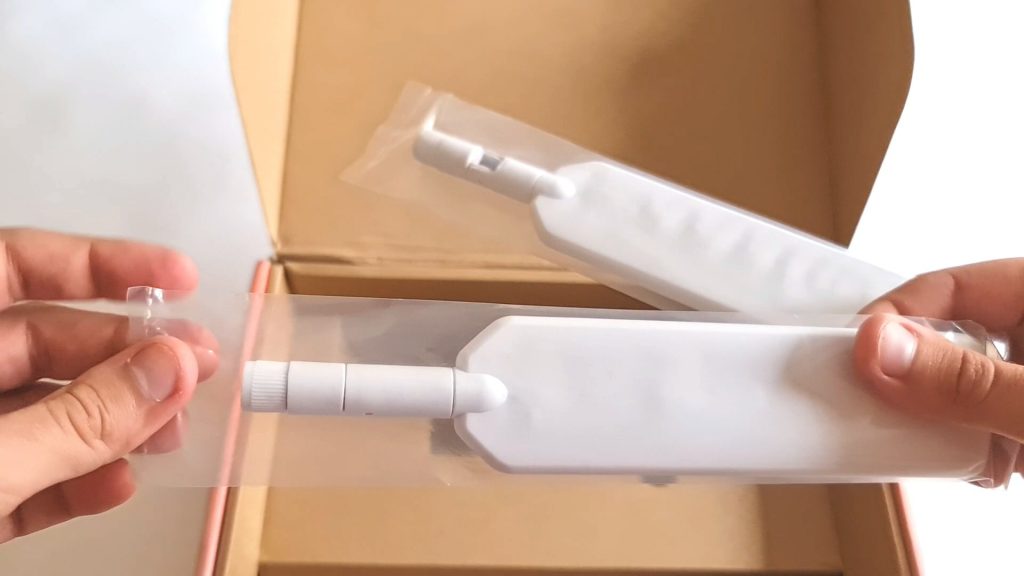 There is also a power cable, which you'll need to plug into the router a bit later.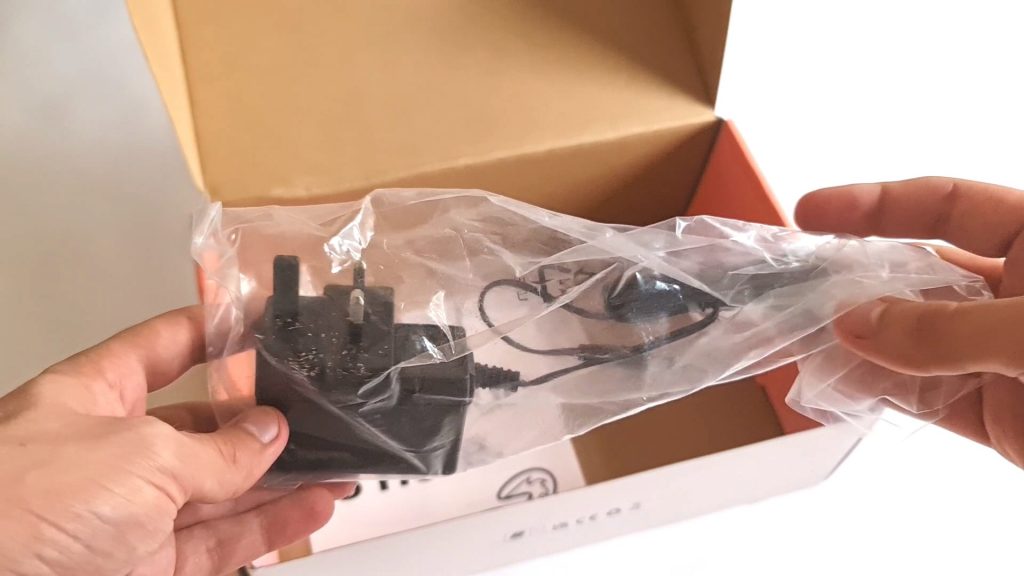 Three also includes your SIM card in a little package, which was separate from the actual router box with our shipment.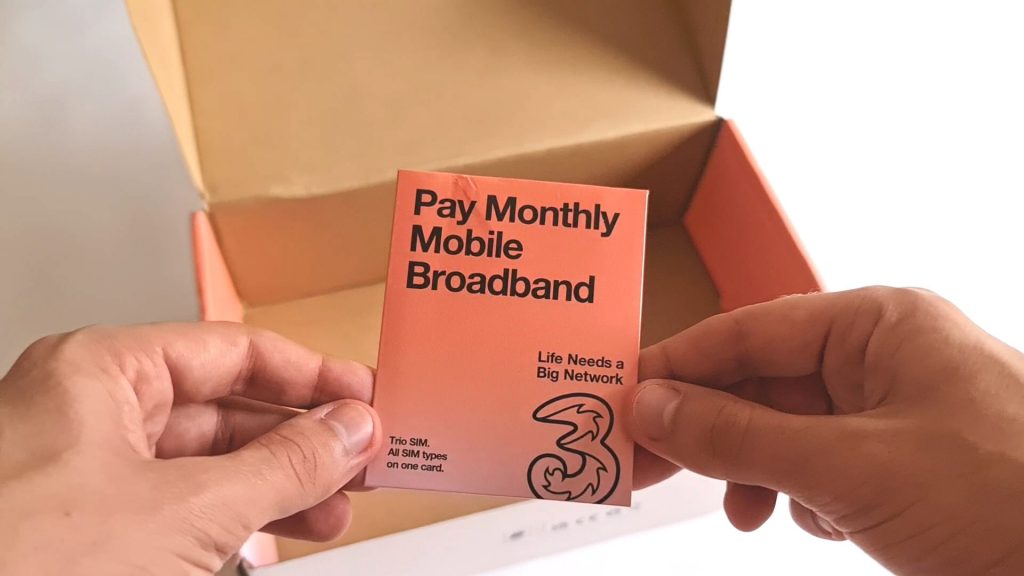 It's also worth mentioning, the 4G Plus Hub is meant to come with an Ethernet cable, but we didn't receive it in our package. It was easy enough to call Three and have them send a cable to us.

Three 4G Plus Hub setup
Getting online with the 4G Plus Hub proved to be quite an easy process.
The best thing to do first is insert the SIM card.
First, grab the SIM card package. You want the Micro SIM, which is the second-biggest one. Be careful not to push out the smaller Nano SIM instead.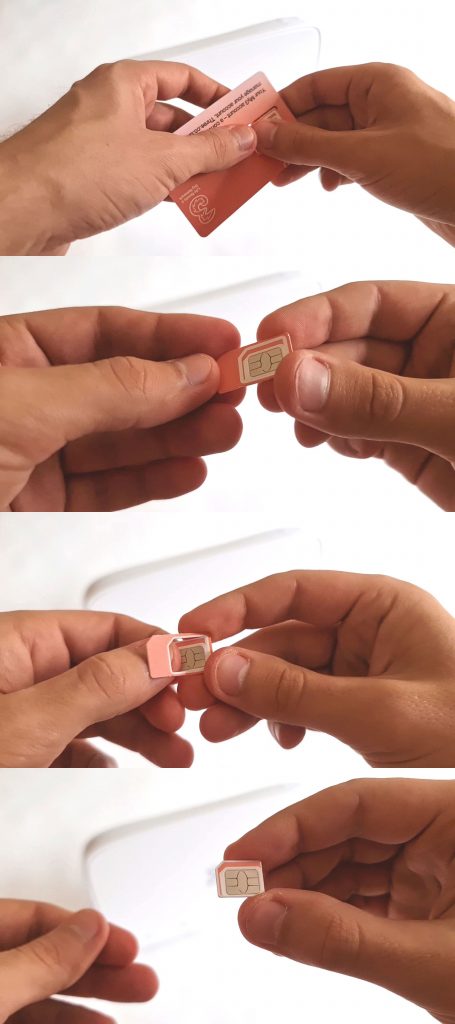 Then, open up the door on the side of the router, and slide in the SIM card, with the Three logo pointing towards the back of the Hub.
It doesn't have to go in very far – you'll hear a click when the SIM card is in the right spot. Then, close the door again.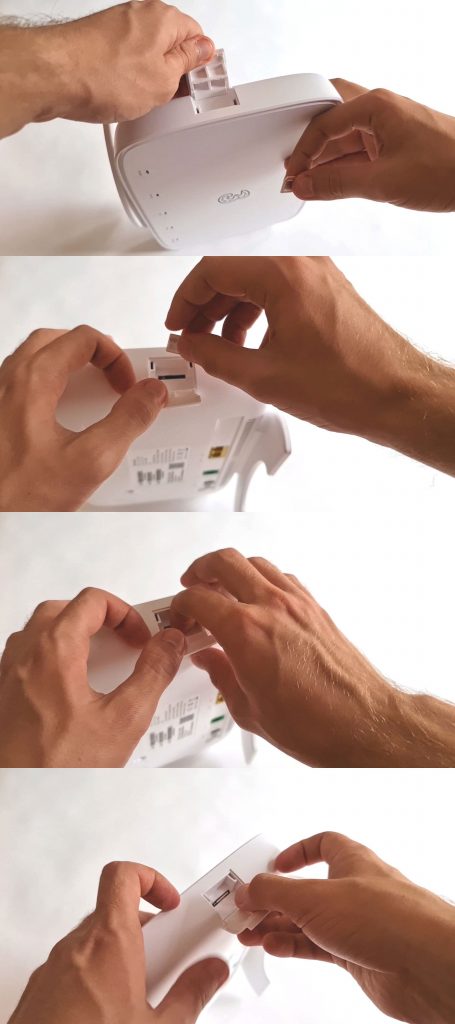 Next, you want to install the two external 4G antennas.
Take the antennas out of their packaging, and then pull the rubber protectors out of the antenna ports. This can be a bit tricky the first time you do it.
The antennas screw in – you can use the large paddle areas to turn them easily. Stop turning when it seems nearly done, but with the opening in the hinge facing upwards, so that you can point the antennas towards the sky.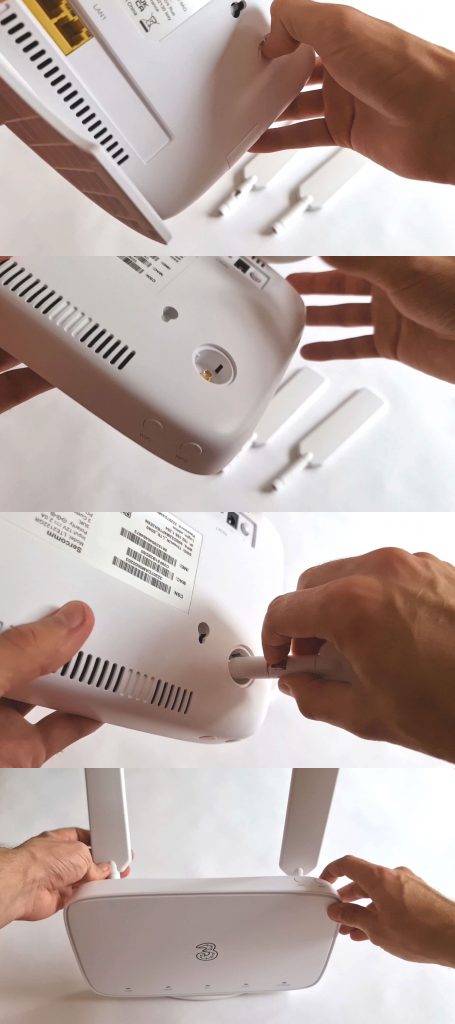 With the antennas installed, you want to grab the power cord, plug it into the router and a power point, and turn on the mobile broadband device using the button on the back.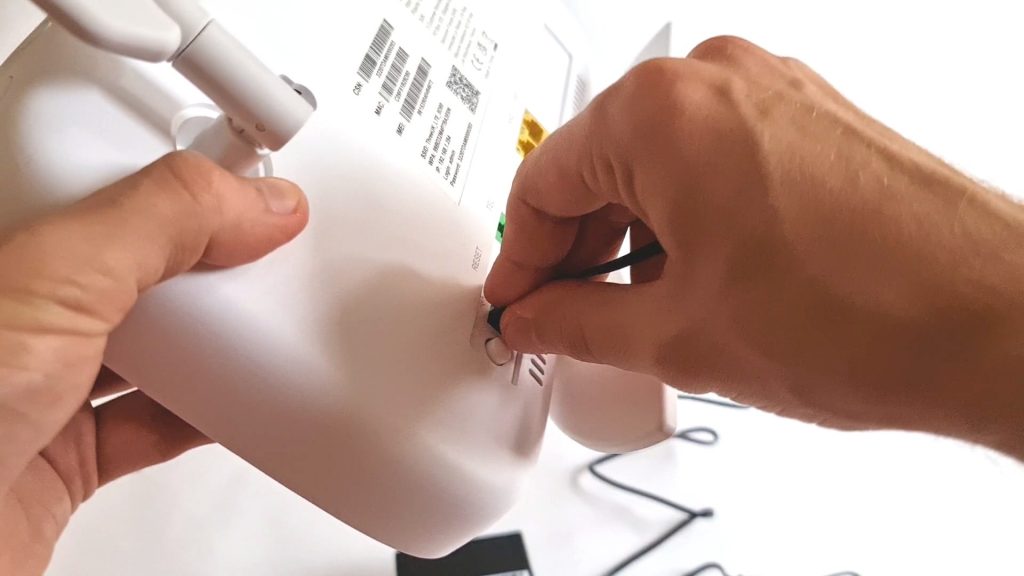 At this stage, the 4G Plus Hub will take a little while to start up. When the 4G signal light is green, you're ready to get online.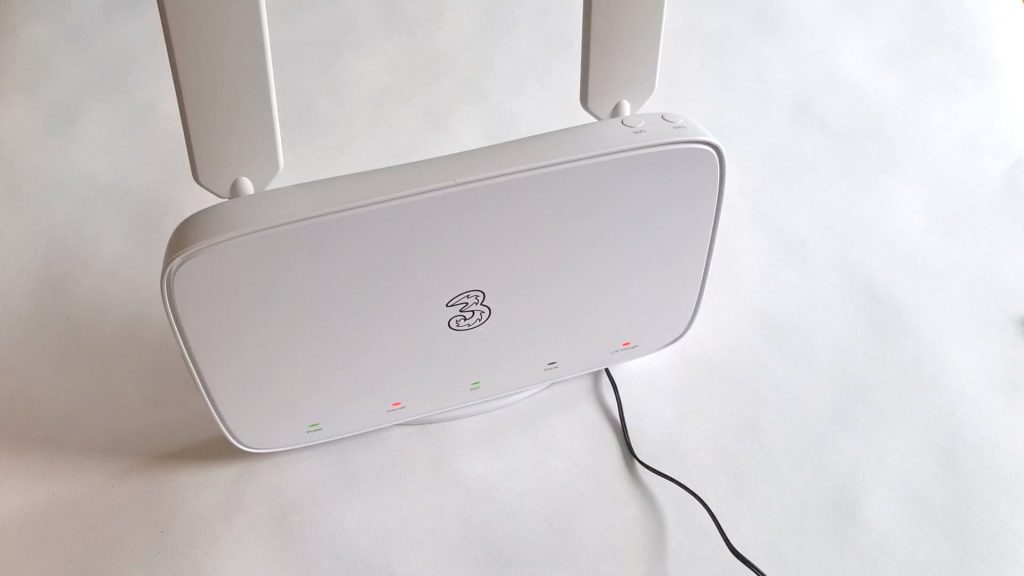 You can log in with the Wi-Fi details on the back of the router, or by pushing the WPS button on the top.
It's important to note, the best place to put the router is normally a second-storey windowsill, if possible, to help it get the best 4G signal you possibly can. You want to do a few tests with the 4G home broadband router in different positions, to see which gives you the best download speeds and connection consistency.

Three 4G Plus Hub speed test
With the Three 4G Plus Hub, we were typically able to achieve download speeds of about 150-175 Mbps over Wi-Fi, with an upload speed of about 7-10 Mbps.
This was our best speed test result we were able to achieve: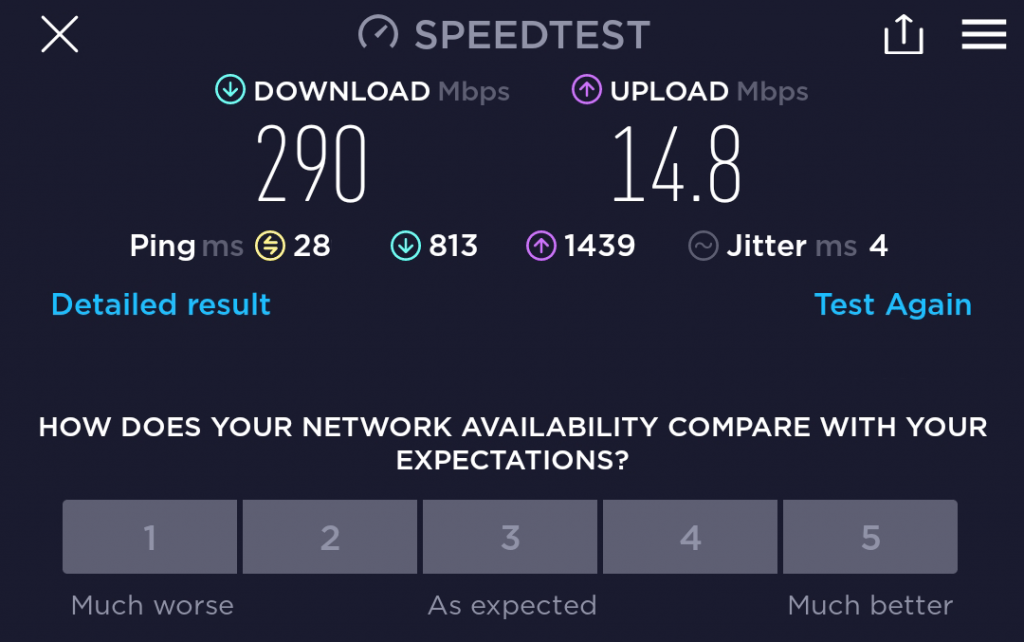 Over an Ethernet connection, we achieved similar results compared to when using Wi-Fi, but our ping was generally lower, and our speeds were more consistent. Sometimes over Wi-Fi, our speeds would drop as low as 75 Mbps, and our ping would go as high as 35ms.
It's important to note, we live in the perfect area to use the 4G Plus Hub. The nearest 4G mast is very close by, in an elevated position, and we also live in an area with very little 4G congestion.
We also spent a lot of time testing and getting the 4G+ Hub positioned correctly, so it could receive the best possible 4G signal.
With your Three 4G Plus Hub, you might not get speeds as fast as what we achieved. However, you should be able to get download speeds of at least 50-100 Mbps, provided you have good 4G signal in your area.
Three 4G Plus Hub vs 4G Hub vs 5G Hub speeds
From our testing, these were the best download speeds we were able to achieve with each of Three's home broadband solutions:
4G Hub: 199 Mbps
4G Plus Hub: 290 Mbps
5G Hub: 721 Mbps
Since we reviewed the regular 4G Hub a few months ago, it could also be that some upgrades were made to the 4G LTE network in our area, which contributed to the higher speeds.
Read our reviews of the 4G Hub and 5G Hub to learn more about these home broadband devices.
How fast will the 4G Plus Hub be at my address?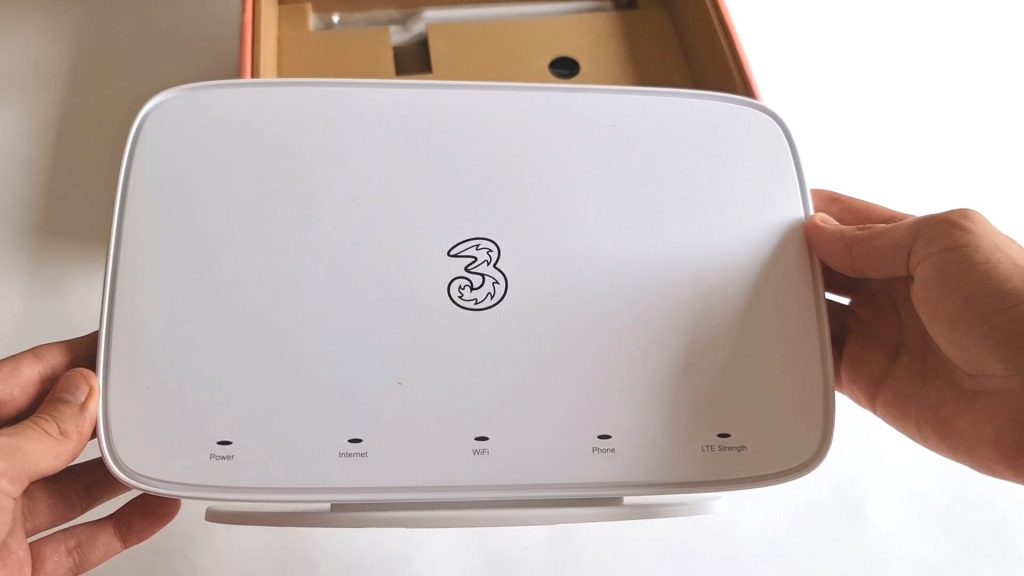 The exact speeds you get with the Three 4G+ Hub can vary quite a lot, depending on where you live, where you have the router positioned, and a number of other factors.
In most cases, you can expect to receive download speeds of around 50 Mbps with the 4G Plus Hub, and upload speeds of 5-7 Mbps. if you have really good 4G signal, like we do, then it's even possible to get download speeds of 200 Mbps or more.
To get a better idea of how fast the 4G Plus Hub will be, you can use the Three network coverage map. Type your postcode into the map, and look for good indoor and outdoor coverage where you live.
If you get good 4G signal, you can expect download speeds of at least 30-40 Mbps, and possibly much higher.
Remember, you can always test the 4G Plus Hub, and see what speeds you actually receive, thanks to Three's quite generous 30-day returns policy.

Three 4G Plus Hub gaming test
We tested the 4G Plus Hub over Ethernet on the following online games:
Rocket League
Team Fortress 2
Battlefield 2042
In general, our ping was about 35-40 milliseconds to the nearest game servers. On our regular home broadband connection, we normally have a latency of about 20-25 milliseconds.
However, although the ping was higher, we did not experience noticeable lag or ping spikes. Each game was very playable, even competitively.
Essentially, the 4G Plus Hub works well for gaming, especially if you can connect your computer or games console using an Ethernet cable. However, the ping is a bit higher than what you'd get with fibre broadband, most of the time.

Three 4G Plus Hub value for money
The 4G Plus Hub is great value for money, for the following reasons:
To get a regular home broadband deal with similar download speeds, you'd be paying a much higher monthly cost.
There's currently no upfront fee.
You get a 30-day return period, meaning there's no risk in trying out the 4G Plus Hub.
The only thing is, the Three 5G Hub, which is basically a much faster version of the 4G Plus Hub, is the same price. By comparison, it makes the 4G+ Hub look expensive, even though it's not.
We'd definitely recommend picking up the 5G Hub instead, if you live somewhere with good Three 5G network coverage.

Is the Three 4G Plus Hub any good? Our verdict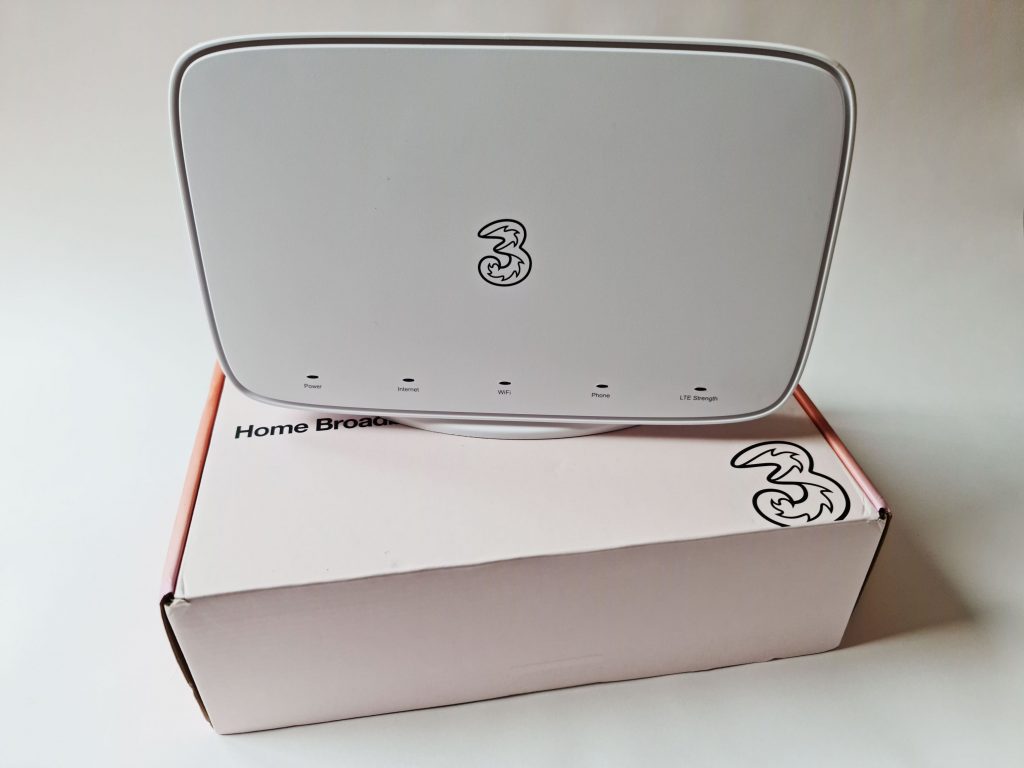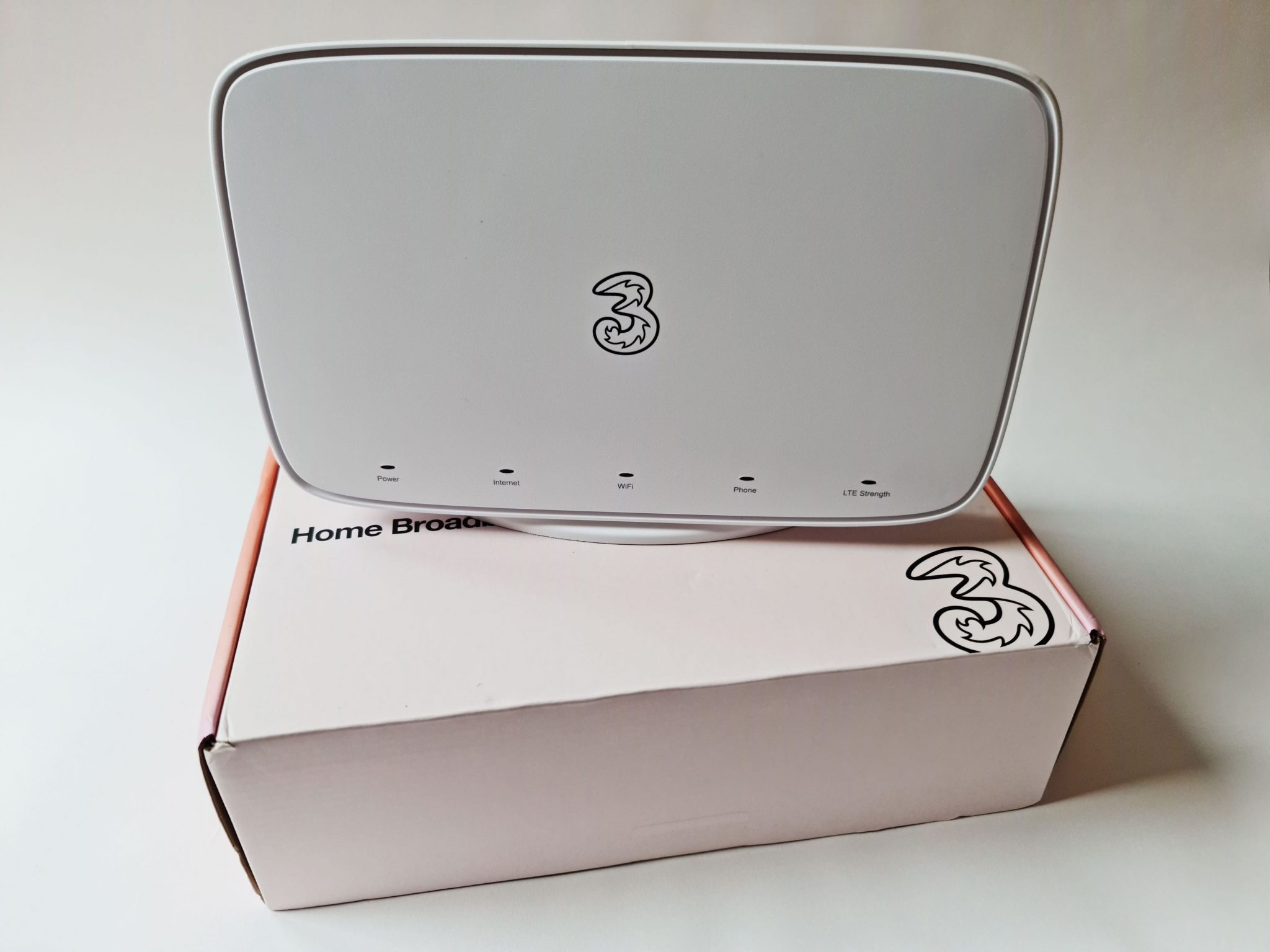 We really like the 4G Plus Hub, for the following reasons:
It offers by far the cheapest way to get download speeds of 50-100 Mbps or more in the UK. Buying the 4G+ Hub is much cheaper than most fibre broadband deals with these speeds.
The Wi-Fi signal is really good – it's a decent bit better than the 4G Hub, and provides good speeds, even throughout a large house.
It's really easy to set up, although not quite as easy at the 4G Hub, since you need to install the antennas.
You get unlimited data, unlike with most other 4G home broadband plans.
You can use this 4G router anywhere in the UK with Three 4G signal, not just at home.
This isn't to say that the 4G Plus Hub is perfect.
It's a bit of a hassle to find the perfect spot in your house for it, to get the best possible speeds.
Installing the antennas isn't a huge issue, but it does take a few minutes – getting the rubber protectors off is a bit tricky.
Your latency will be a bit higher when gaming, and your speeds will generally be a bit less consistent than with a regular home broadband plan.
On the whole, the 4G Plus Hub is a great home broadband solution for most households. It offers plenty of bandwidth if you have good 4G signal, allowing multiple people to stream videos at once for example, and online gaming is generally very smooth.
The best thing about the 4G+ Hub though is its price – it's very good value for money.
Overall, we rate the 4G Plus Hub 4.6 out of 5 – it offers an affordable, fast, easy-to-setup way to get online at home.

Three 4G Plus Hub alternatives
Apart from the Three 4G Plus Hub, there are a few other similar devices that allow you to get online using mobile broadband, including 4G or 5G signal.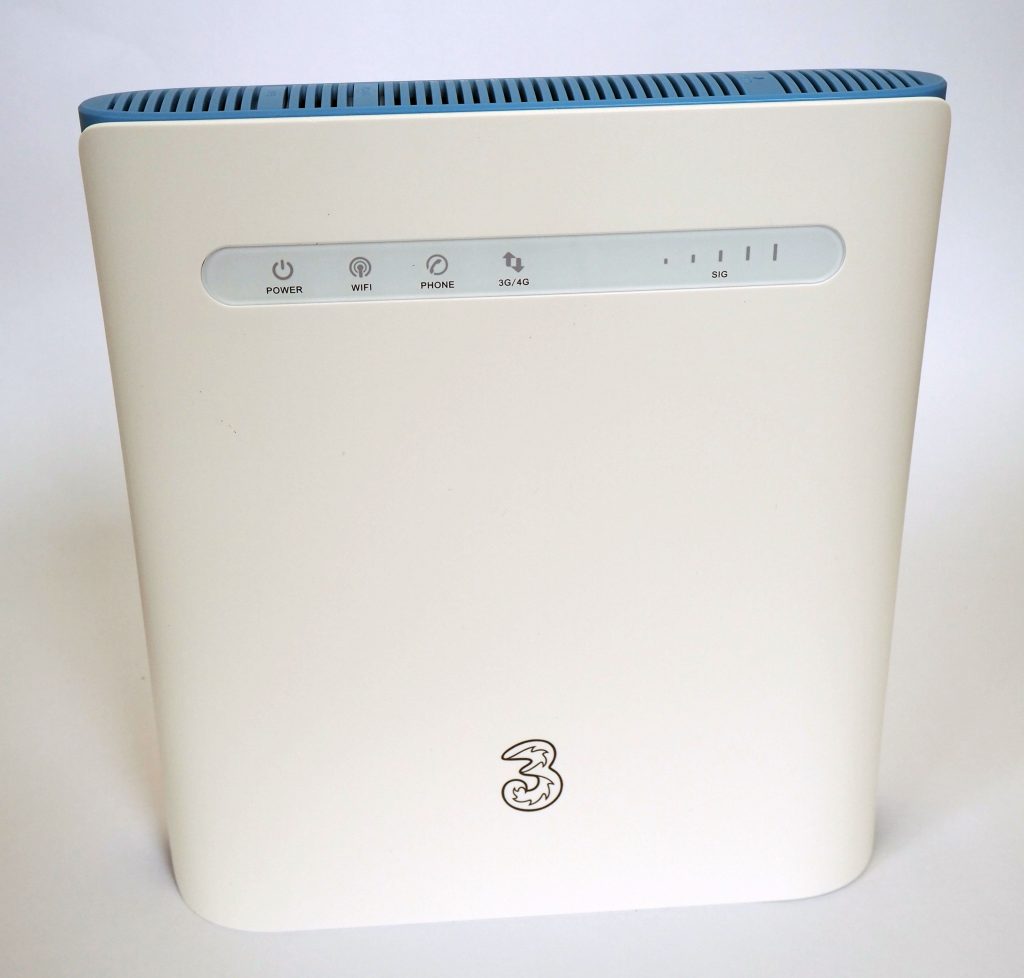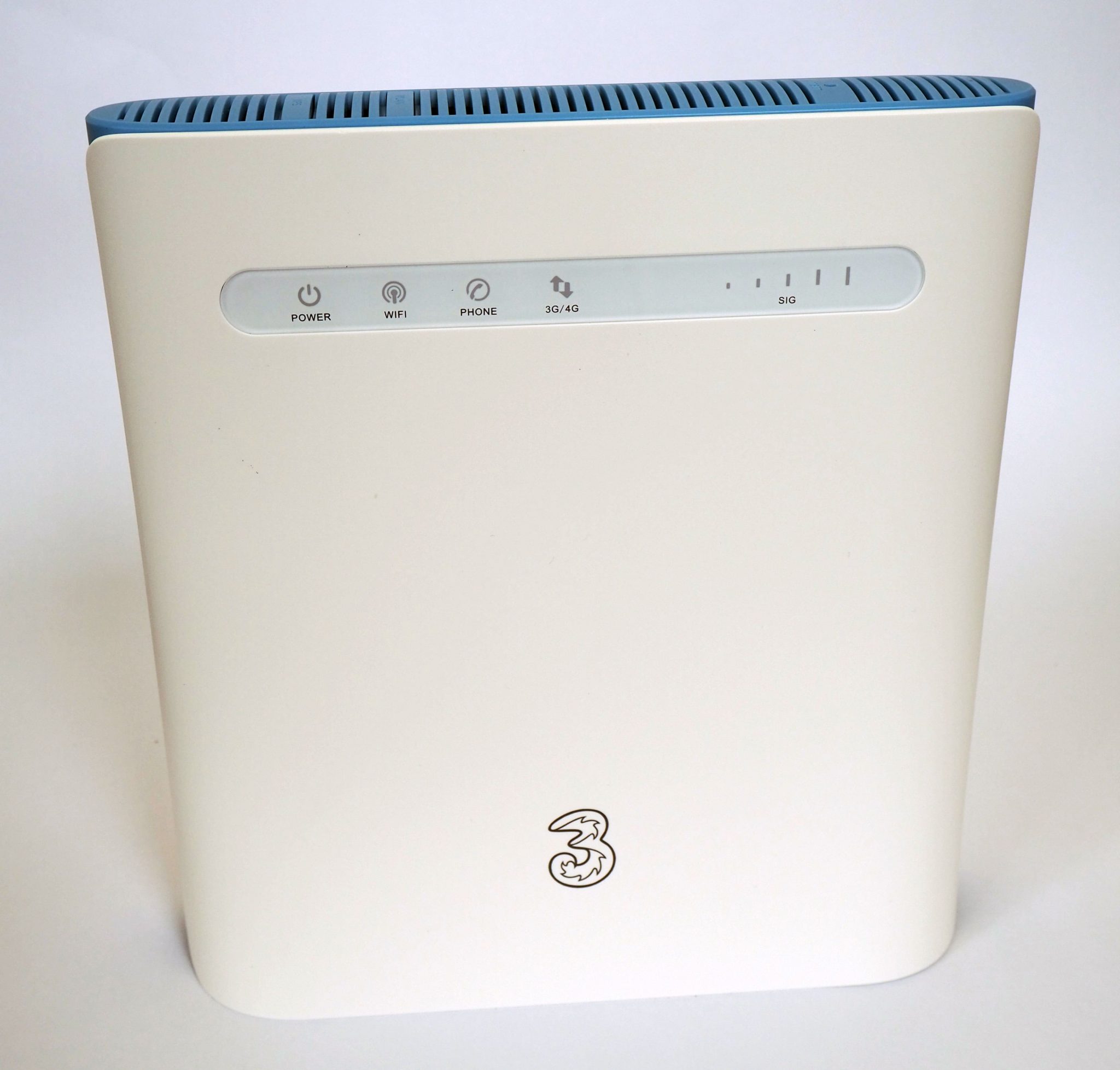 The regular 4G Hub is a great choice if you don't want the hassle of setting up external antennas, or just want a smaller, lighter mobile broadband device.
Apart from these differences, the 4G Hub is very similar to the 4G Plus Hub. It costs the same, and works in much the same way.
On the plus side, it has more Ethernet ports (four, instead of two), and is even easier to set up. However, its Wi-Fi signal isn't quite as good.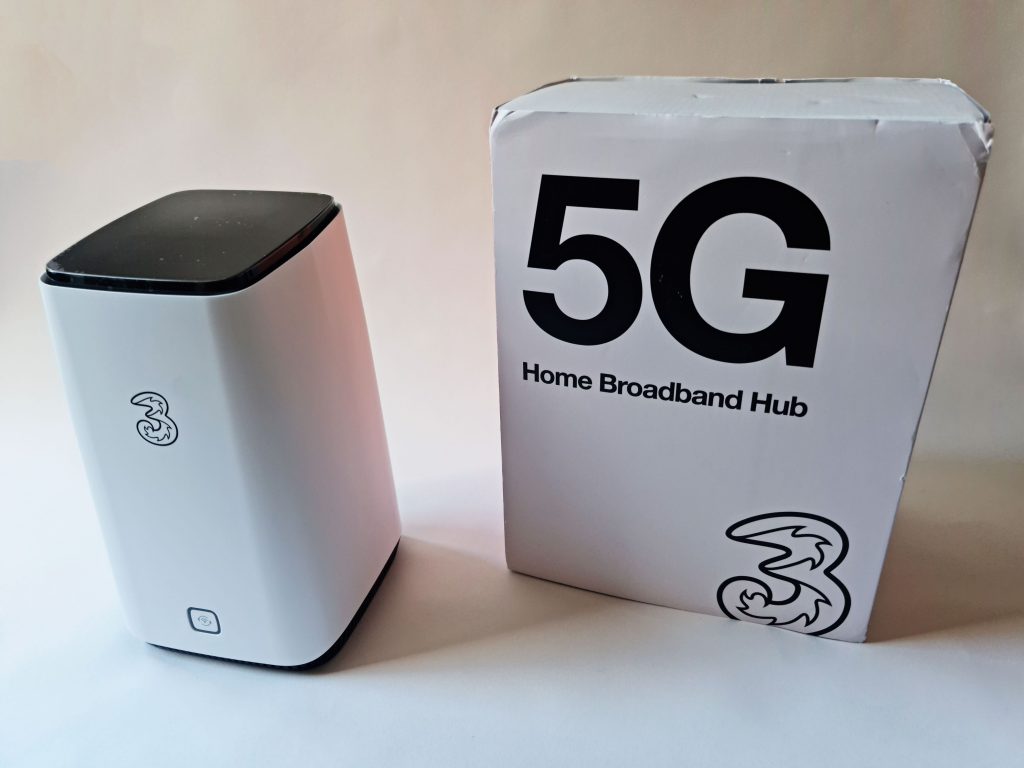 When you put your postcode into the Three website, they'll redirect you towards the 5G Hub instead of the 4G+ Hub, if you can get 5G signal where you live.
If you can get the 5G Hub, it's definitely worth considering, for two reasons:
You'll get much faster download speeds, up to 5x faster from our testing.
You can get it on a month-to-month contract.
Also, the 5G Hub is generally a similar price to the 4G Plus Hub, making it quite good value for money considering the speeds it offers.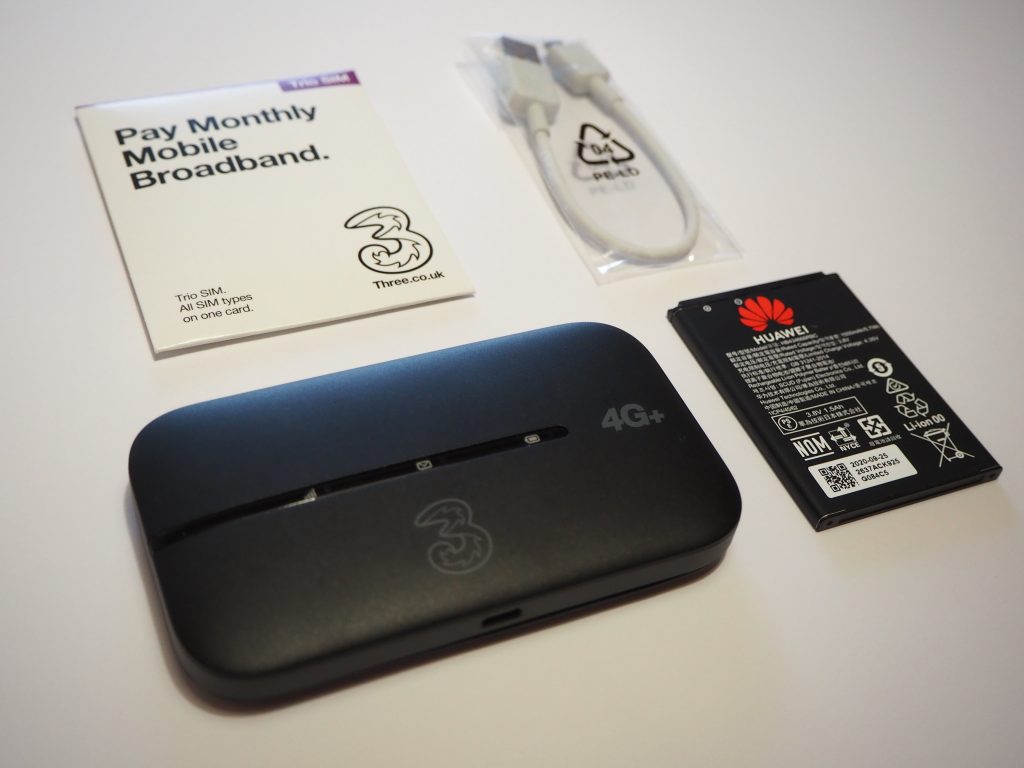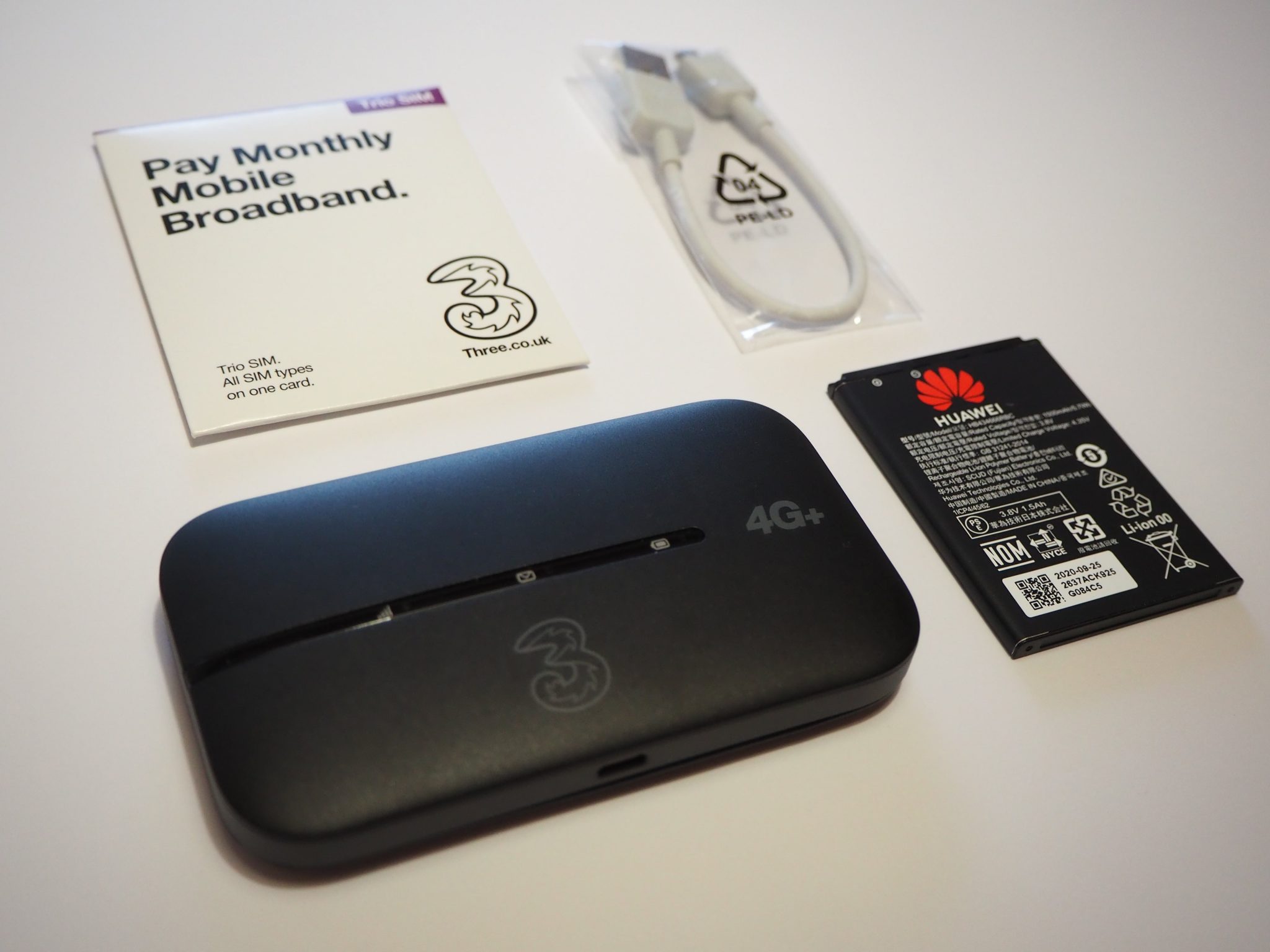 The Three Huawei 4G+ MiFi device is much less powerful than their 4G+ Hub router, in terms of its Wi-Fi signal – it can only connect 10 devices to the internet at once.
However, the big upside to this MiFi device is how portable it is. Since it has a battery, rather than needing to be plugged in all the time, you can get online almost anywhere, provided you have good 4G signal.
Also, there are heaps of different data plans available with Three MiFi, including flexible pay as you go plans, and packages with unlimited data. And despite being a smaller device, it still offers plenty-good download and upload speeds.

Conclusion
This is the end of our Three 4G+ Hub review.
If you're not sure if this is the right device for you to get online with, or you have any questions about our experiences with the 4G Plus router, please leave a comment below and we'll get back to you.
About the author

Tyler built his first PC at the age of 12, and since then, he's become obsessed with all things networking and internet-related. He's a massive gamer, loves Rocket League, and also plays Sunday League football.