Considering buying the Vodafone K5161z dongle?
In this article, we've reviewed Vodafone's 4G dongle, to see if it's any good.
We've tested the dongle's download speeds and latency, and looked at how easy it is to set up.
Plus, we've also discussed whether this Wi-Fi dongle is good value for money, compared to other 4G mobile broadband devices on the market at the moment.
Contents
Vodafone dongle overview
| | |
| --- | --- |
| Brand | Vodafone |
| Name | K5161z |
| Dimensions | 93.8 x 28.6 x 13.5mm |
| Weight | 28.2g |
| LTE bands | B1/B3/B7/B8/B20 |
| Maximum connected devices | 1 |
| Download speeds | 5-20Mbps, depending on 4G coverage in your area |
| Contract lengths | Monthly. 12 months, or 24 months |
| Data plans | 4GB, 30GB, or unlimited data |
| Rating | 3 (out of 5) |
| Price | Check on Vodafone |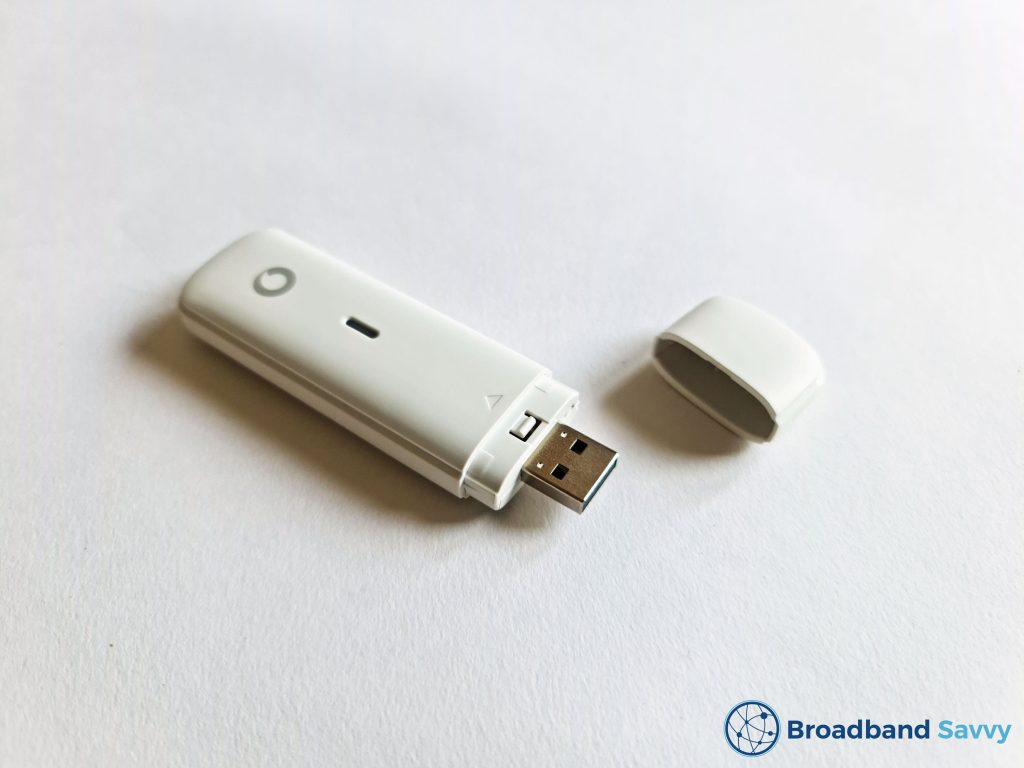 Vodafone currently sells a USB dongle called the K5161z, made by ZTE, which you can use to get online on any computer with a USB port.
The dongle is sold on their website packaged with a range of different data plans you can choose from. It's possible to get this dongle with a 30-day pay as you go contract, or commit to a 12 or 24 month pay monthly contract in exchange for a lower monthly and upfront cost.
No matter whether you choose a PAYG or PAYM contract, you'll have the choice of a 4GB, 30GB, or unlimited monthly data allowance.
Once you place your order, Vodafone ships the dongle to you – ours arrived within two business days. The shipment will come with a SIM card, which you need to install in the dongle.
After inserting the SIM card, you can plug the dongle into your computer's USB port, and begin using the internet. The dongle uses the SIM card to connect to the Vodafone 4G mobile broadband network, allowing you to get online, just like you do on your phone.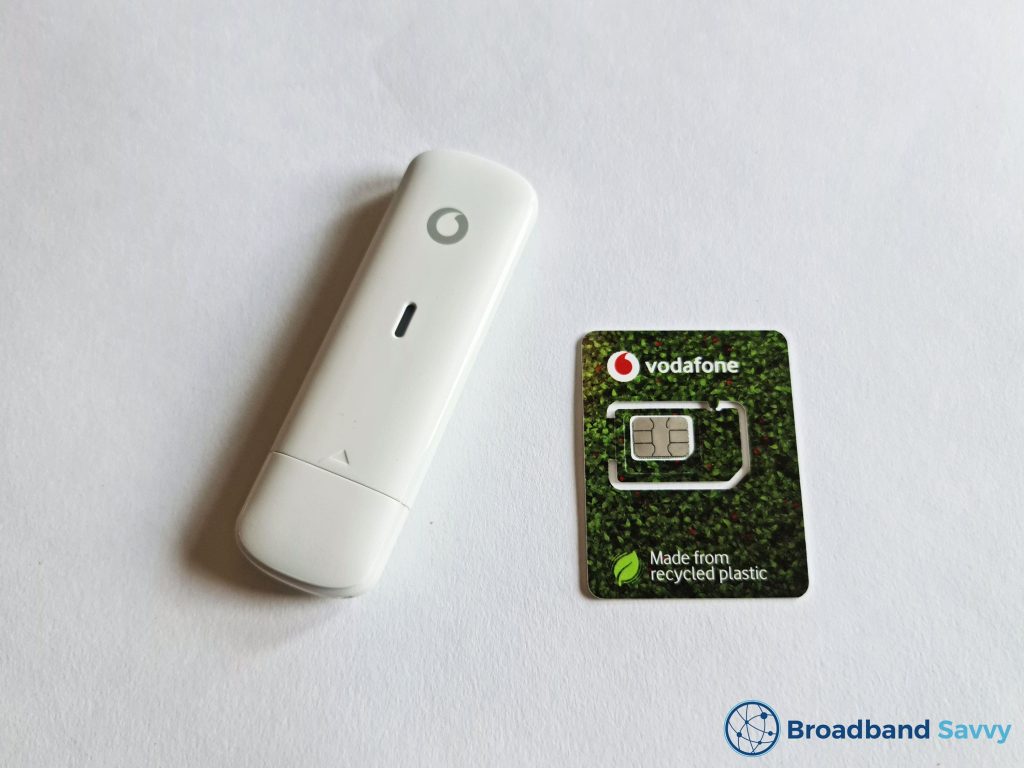 According to Vodafone, this dongle is plug-and-play – once you plug it in, you'll be able to get online automatically, once it sets itself up. However, the reality was a bit different, as we've explained in the next section.
It's also worth noting, Vodafone also sells mobile Wi-Fi (MiFi) devices, as well as the K5161z dongle.
These MiFi devices work in a similar way to the dongle, but they create a Wi-Fi hotspot, allowing you to get online with up to 32 devices at once, rather than just a single computer.
The two MiFi devices Vodafone sells are:
Vodafone dongle device unboxing and setup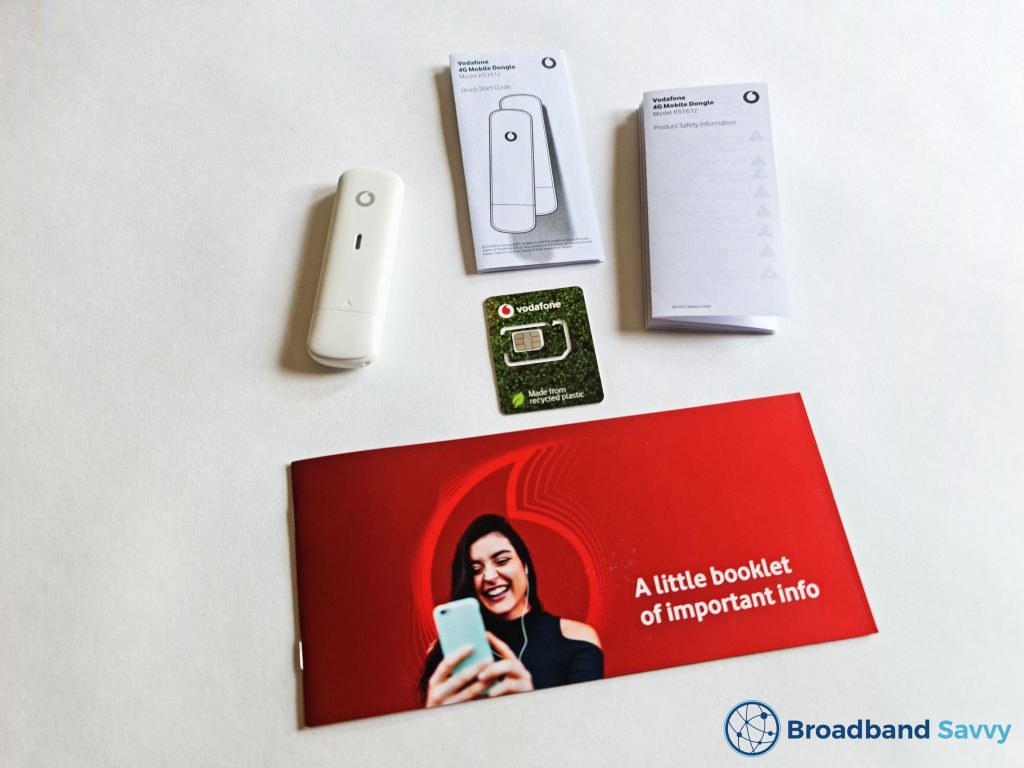 When you open the Vodafone dongle box, you'll find:
The Vodafone K5161z dongle
A Vodafone SIM card
A quick start booklet
A product safety booklet
A promotional booklet from Vodafone
When you first get your hands on it, you might notice that the dongle is a bit bigger than you expect.
The K5161z is quite wide – if you plug it into a USB port with another USB port right beside it, the other USB port will almost certainly be blocked.
Step #1: insert the SIM card
The first thing you need to do to get online with the Vodafone K5161z is insert the SIM card into the dongle.
First, slide off the dongle's cover by pushing it in the direction of the arrow on the front, and lifting it up.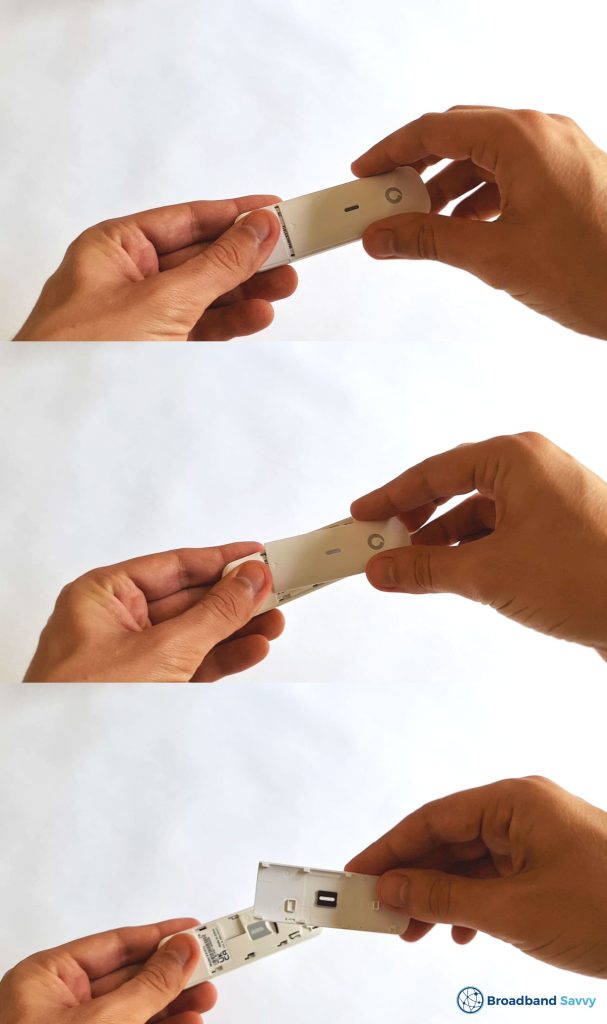 Then, remove the SIM card from its punch-out card. You want the second-biggest SIM – also known as a micro SIM – be careful not to punch out the smallest one instead.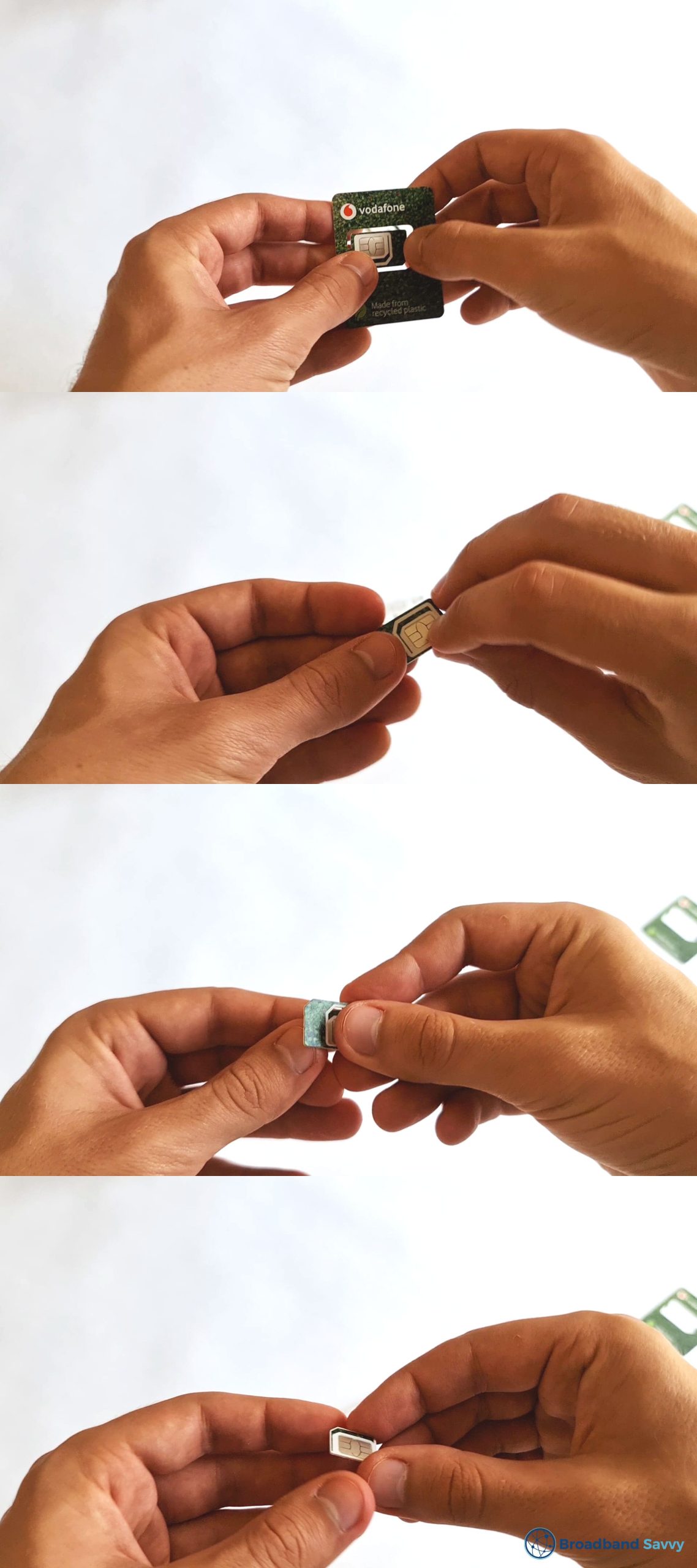 Next, place the SIM into the slot on the dongle, and push it to the left, until it doesn't move any further. Make sure that the cut corner of the SIM is facing the bottom left corner of the slot (assuming that the dongle is oriented as in the image below).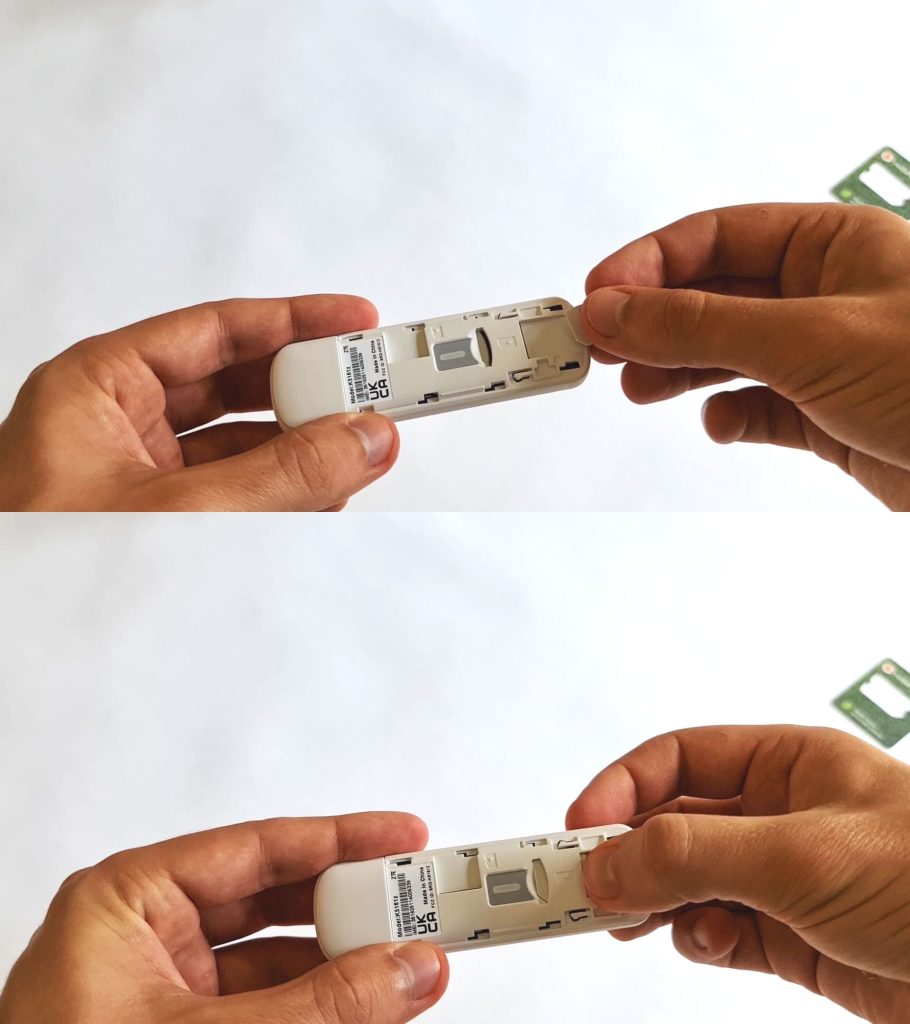 Put the dongle cover back on by placing it down as shown, then sliding it to the left, in the opposite direction of the arrow.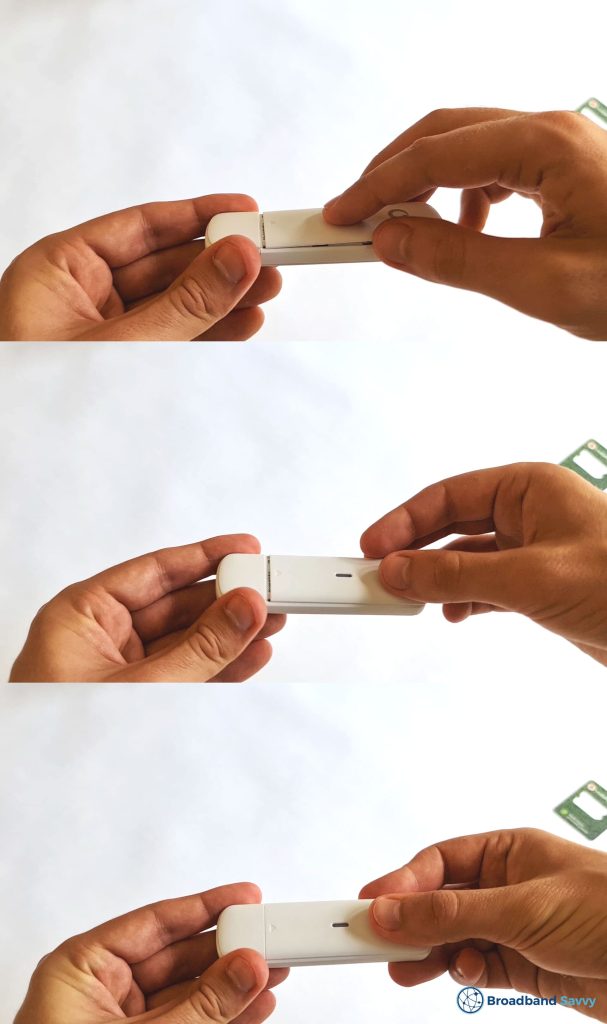 Step #2: plug the dongle into your computer
Plug the dongle into a free USB port on your Windows or Mac computer. After the dongle has set itself up and connected to the 4G network, its status light should begin to flash blue.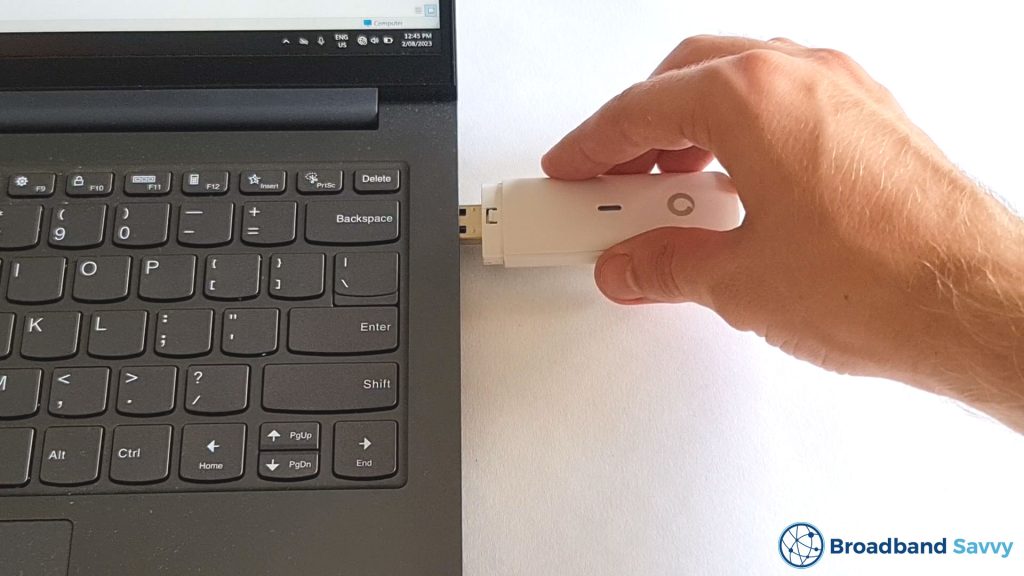 Step #3: install the Vodafone QuickStart software

Vodafone says that once you plug in the dongle, it will set itself up automatically, and immediately allow you to connect to the internet.
In our experience, on a laptop running Windows 11, this was not the case. When we plugged the dongle in, nothing happened, although the status light was on.
To get the K5161z dongle working, we had to open the file explorer and manually run the Vodafone software ourselves. You can find the application by going to your external drives – the dongle shows up as a storage device.
The K5161z then installed the Vodafone QuickStart software on our computer. We then ran this application, and it launched the device's settings page. Only at this point were we able to get online.
If your dongle doesn't immediately get online, just be aware that you may need to install its software manually before you can connect to the internet.

Vodafone dongle speed tests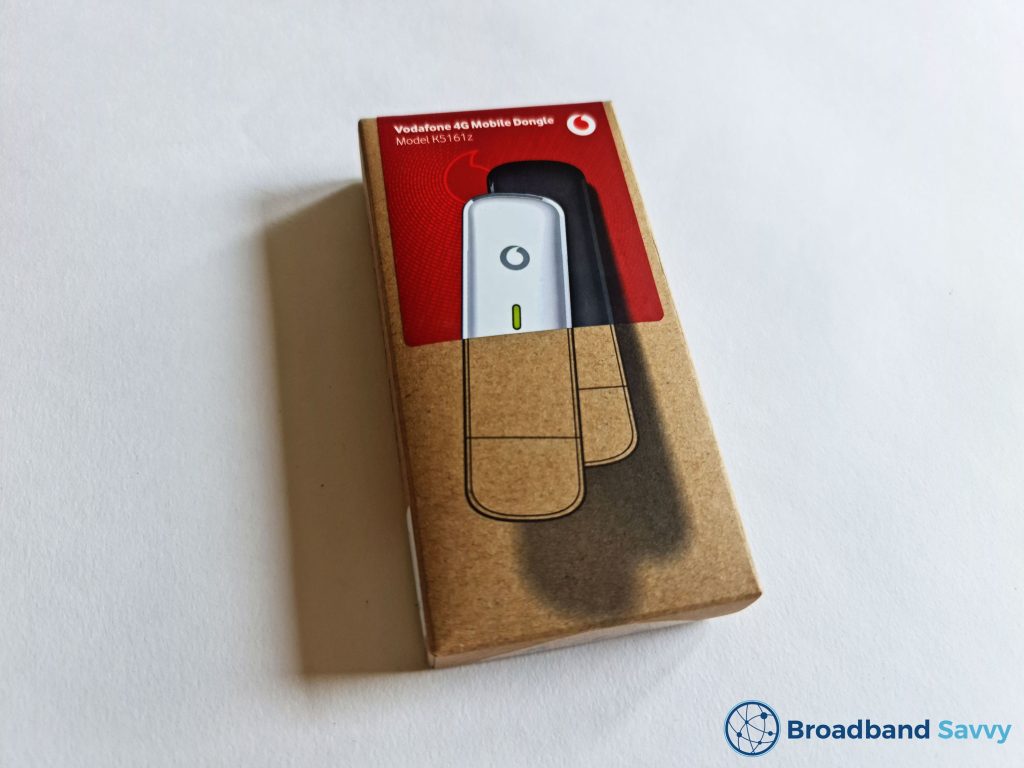 We evaluated the Vodafone dongle's download speeds, upload speeds and latency by plugging it into a laptop and performing a number of tests using speedtest.net.
These tests were performed upstairs in a four-bedroom house. Doing the test upstairs may have given us slightly better 4G signal, however the difference will not be noticeable in most cases.
You can use this dongle anywhere in the house, but if your connection to the nearest 4G mast is blocked by multiple brick walls, your download speeds may suffer.
It's also worth noting, we have good indoor and outdoor 4G coverage at our address, according to the Vodafone network coverage checker – ensure to use this webpage before buying Vodafone's 4G dongle.
Speed test #1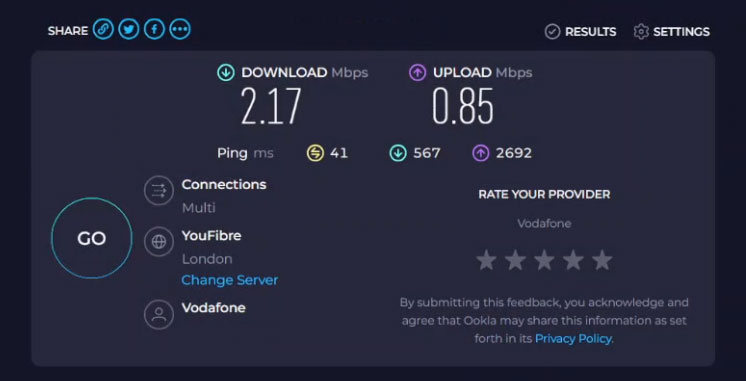 Download speed: 2.17 Mbps
Upload speed: 0.85 Mbps
Latency: 41ms
Speed test #2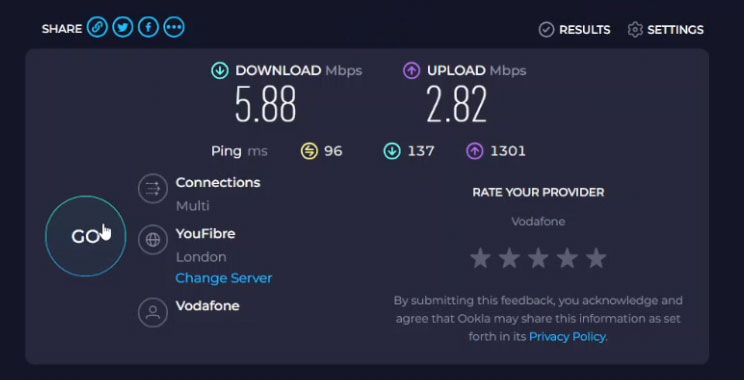 Download speed: 5.88 Mbps
Upload speed: 2.82 Mbps
Latency: 96ms
Speed test #3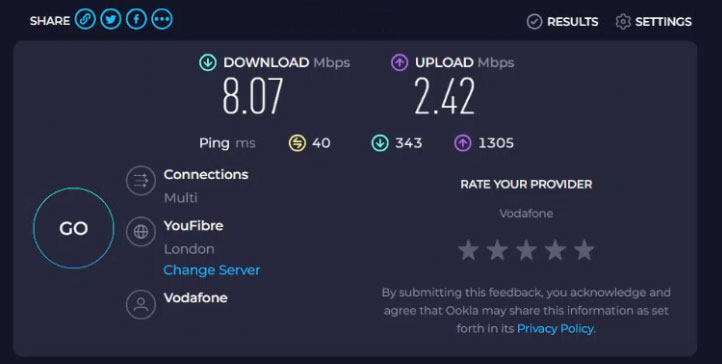 Download speed: 8.07 Mbps
Upload speed: 2.42 Mbps
Latency: 40ms
Our thoughts on Vodafone's dongle speed
We were quite disappointed with the download and upload speeds offered by the K5161z dongle on the Vodafone network.
Using Vodafone 4G, we would expect to receive download speeds of at least 20 Mbps on a consistent basis. In fact, we recently tested the Vodafone R228t MiFi device, which also uses their 4G network, and the speeds were much faster, as long as we were close to the device.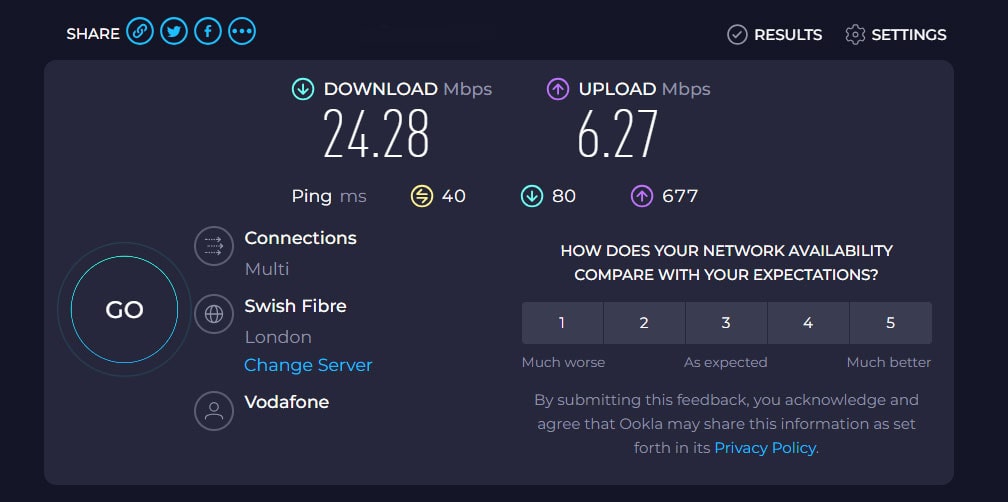 We wouldn't recommend using this dongle for data-intensive internet activities, such as watching 4K video, or downloading large files. Its download speeds were not fast enough for these sorts of tasks, in our experience.
However, the K5161z still works fine for basic web browsing, reading emails, and watching videos. Typically, our download speeds stayed above 5 Mbps, which is enough for a single person to use the internet, excluding data-intensive activities.

Vodafone dongle value for money
Vodafone's dongle deals are relatively cheap, but is this mobile broadband device good value for money?
We don't think the Vodafone K5161z is good value for money, for the following reasons:
This dongle has quite slow download and upload speeds, based on our testing.
You can get more data for a cheaper price with Three mobile broadband, which we've talked about more in the alternatives section.
This dongle is a bit tricky to set up, and compared to a MiFi device (which is what Three sells) it's not as good. You can only get online with one device at a time with a dongle, since it doesn't create a Wi-Fi hotspot, and you can't use it to get online on your mobile phone, or on any other device that doesn't have a USB port.
The upfront costs on Vodafone's dongle packages are quite good. You don't pay an initial fee if you commit to a 12 month or 24 month contract.
However, Vodafone's monthly costs are quite high, especially if you want unlimited data, unless you commit for 24 months. When compared to Three MiFi, Vodafone isn't very good value for money.
We highly recommend checking the Three coverage checker to see if you can get Three 4G or 5G signal at your address. If Three has good signal where you live, compare their MiFi deals to what Vodafone offers, to see if they offer better value for money.

Verdict: is Vodafone's dongle any good?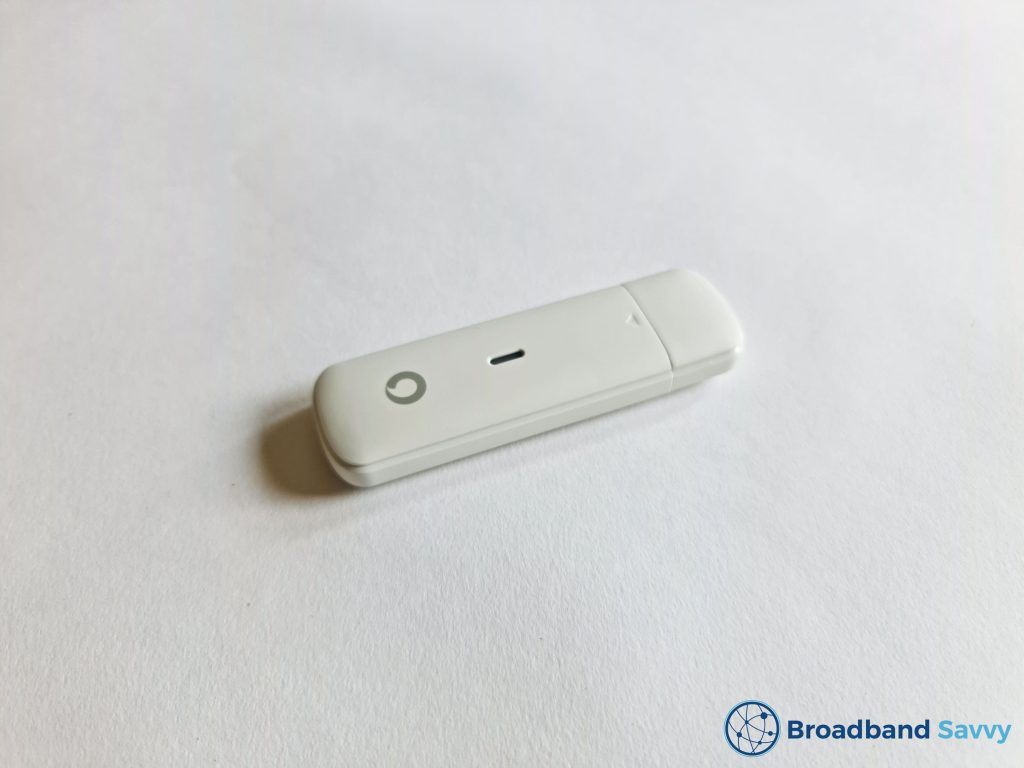 The best thing about Vodafone's dongle deals is they can be relatively cheap.
Buying this device packaged with a SIM is one of the cheapest ways you can get online in the UK, as long as you don't mind having a low data limit, and can enter into a 24 month contract.
However, there are three considerable issues with this Wi-Fi dongle:
Its speeds were very slow in our experience, even though we had good Vodafone 4G signal.
Getting online may require manually installing the Vodafone QuickStart app and experimenting with its settings. In our experience, the K5161z dongle was not plug-and-play.
This dongle will block other USB ports on most laptops, because of its width.
Overall, we rate this Vodafone dongle 3 out of 5, mostly due to its slow download speeds. We would recommend exploring some of the alternative 4G and 5G mobile broadband devices discussed in the next section before buying this dongle.
If you don't need fast download speeds, and are considering using the Vodafone K5161z, you still need to make sure you have strong Vodafone mobile network signal at your address before buying – click here to check.

Vodafone dongle alternatives
If you're looking for a different way to use 4G mobile broadband to get online, potentially with multiple devices at once, check out these alternatives to the Vodafone K5161z.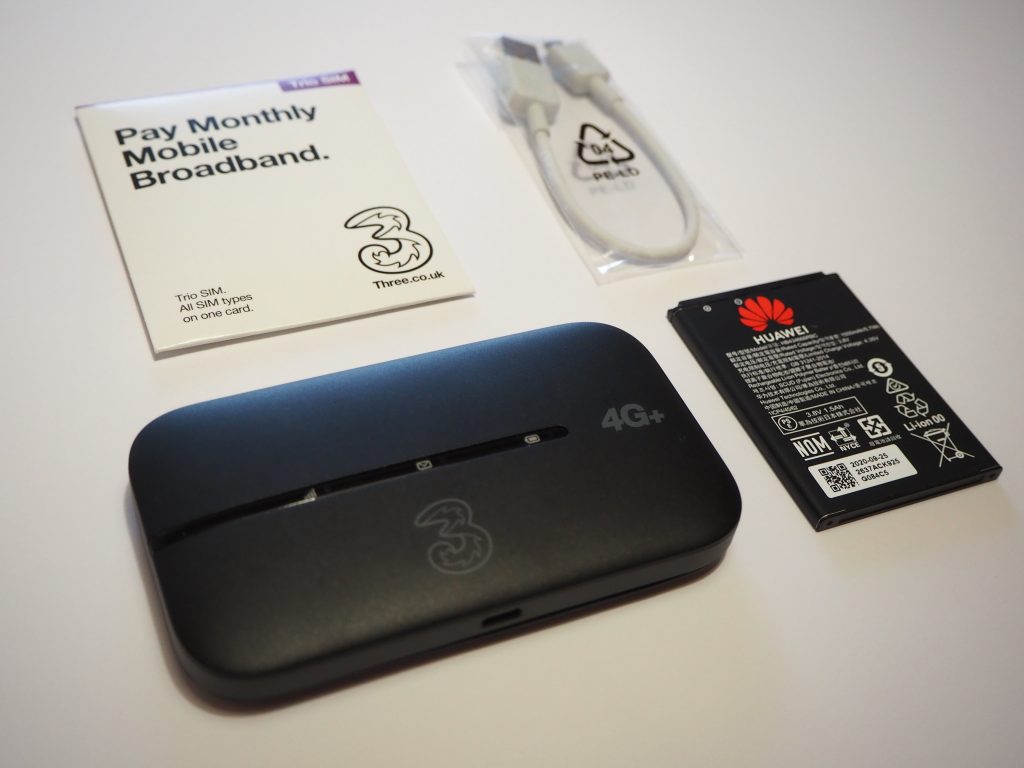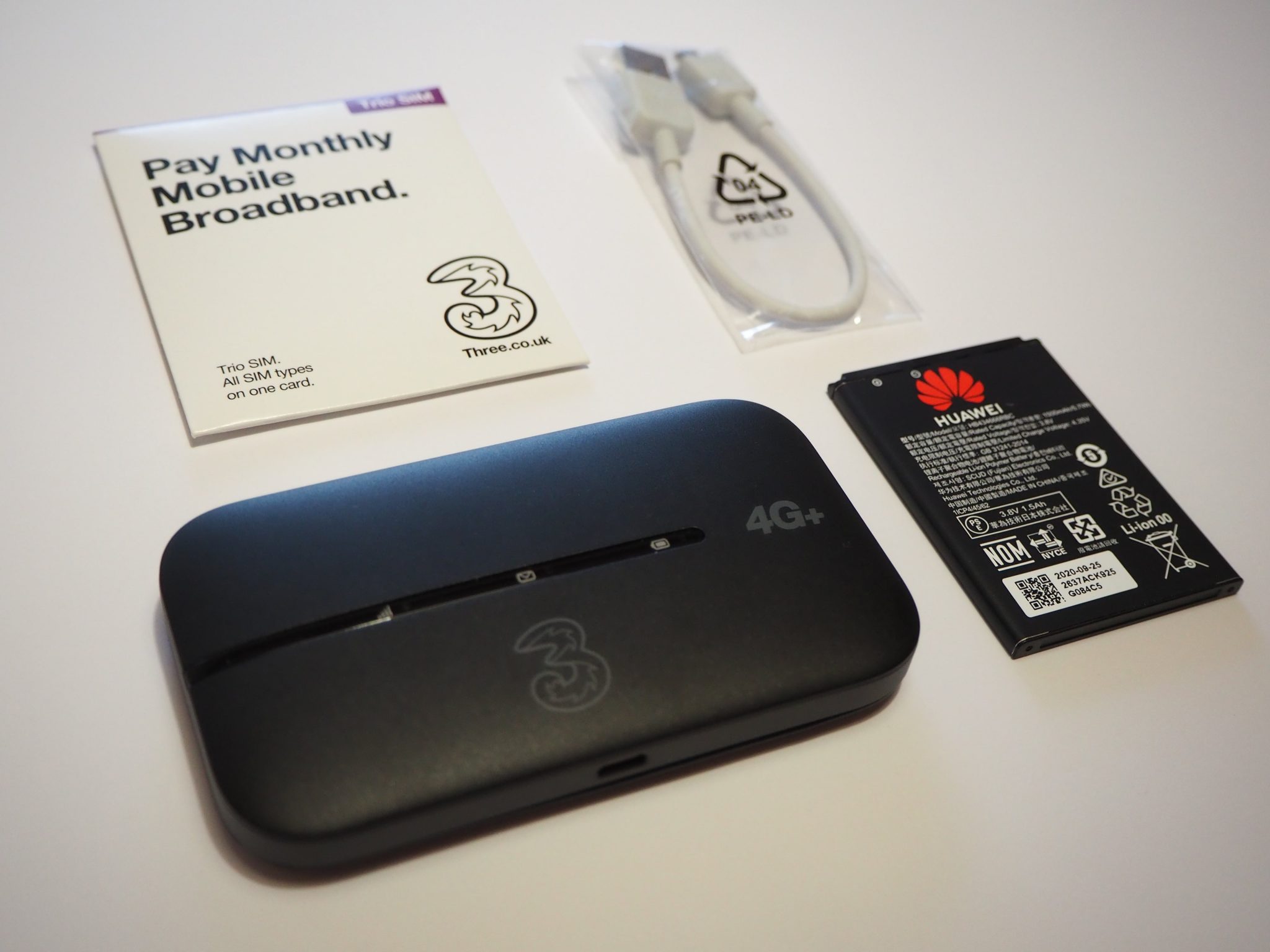 If you're looking for a cheap way to get mobile broadband with a good data allowance, it's hard to go past the Three Huawei 4G Plus MiFi device.
Unlike Vodafone's dongle, this MiFi device creates a Wi-Fi network, which you can use to get online with multiple devices at once.
It also offers much faster download speeds, in our experience, and its data plans are much better value. You can get this mobile Wi-Fi device with unlimited data included for a very reasonable price.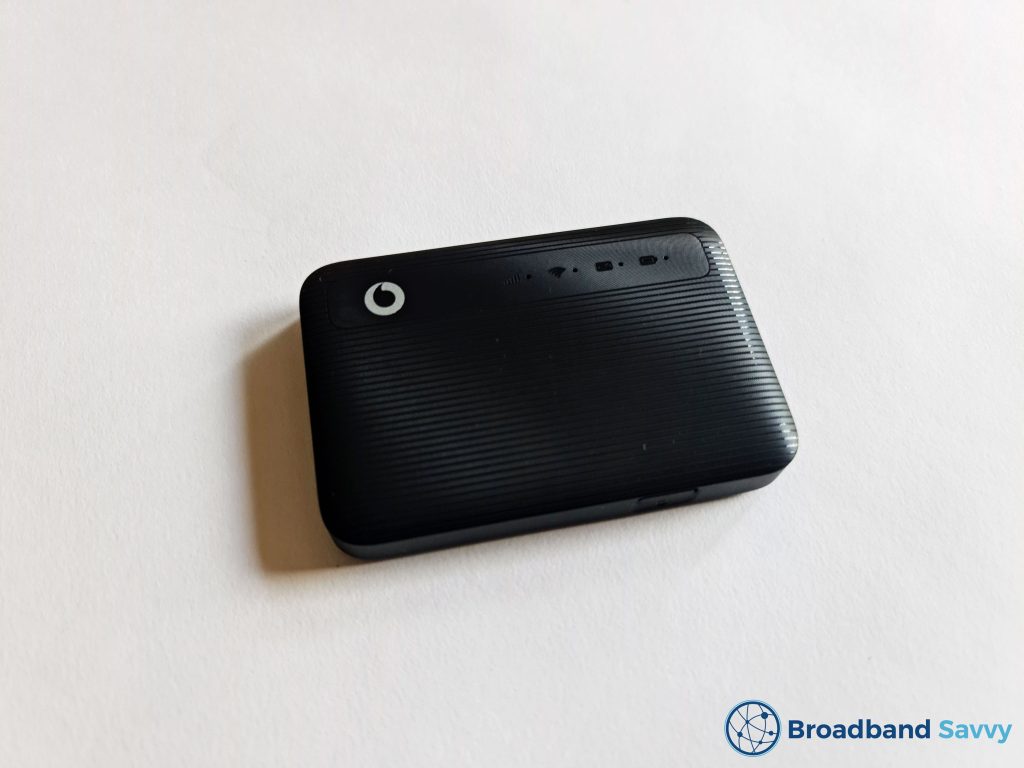 If you want to use Vodafone, their R228t MiFi device is a better choice than their dongle, in our opinion, for the following reasons:
It offers faster download and upload speeds.
It's easier to set up.
It allows you to get online with more than one device at once.
The only downside is, Vodafone's MiFi device is a bit more expensive than their dongle.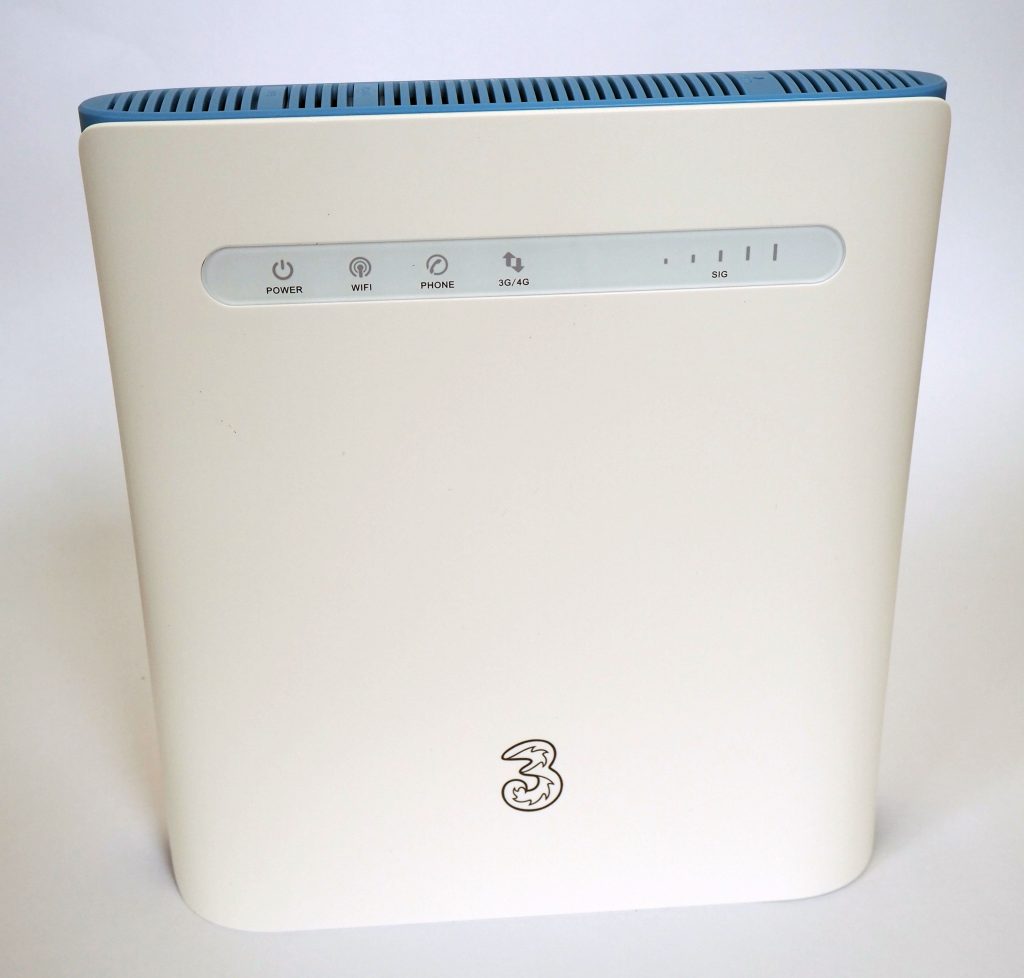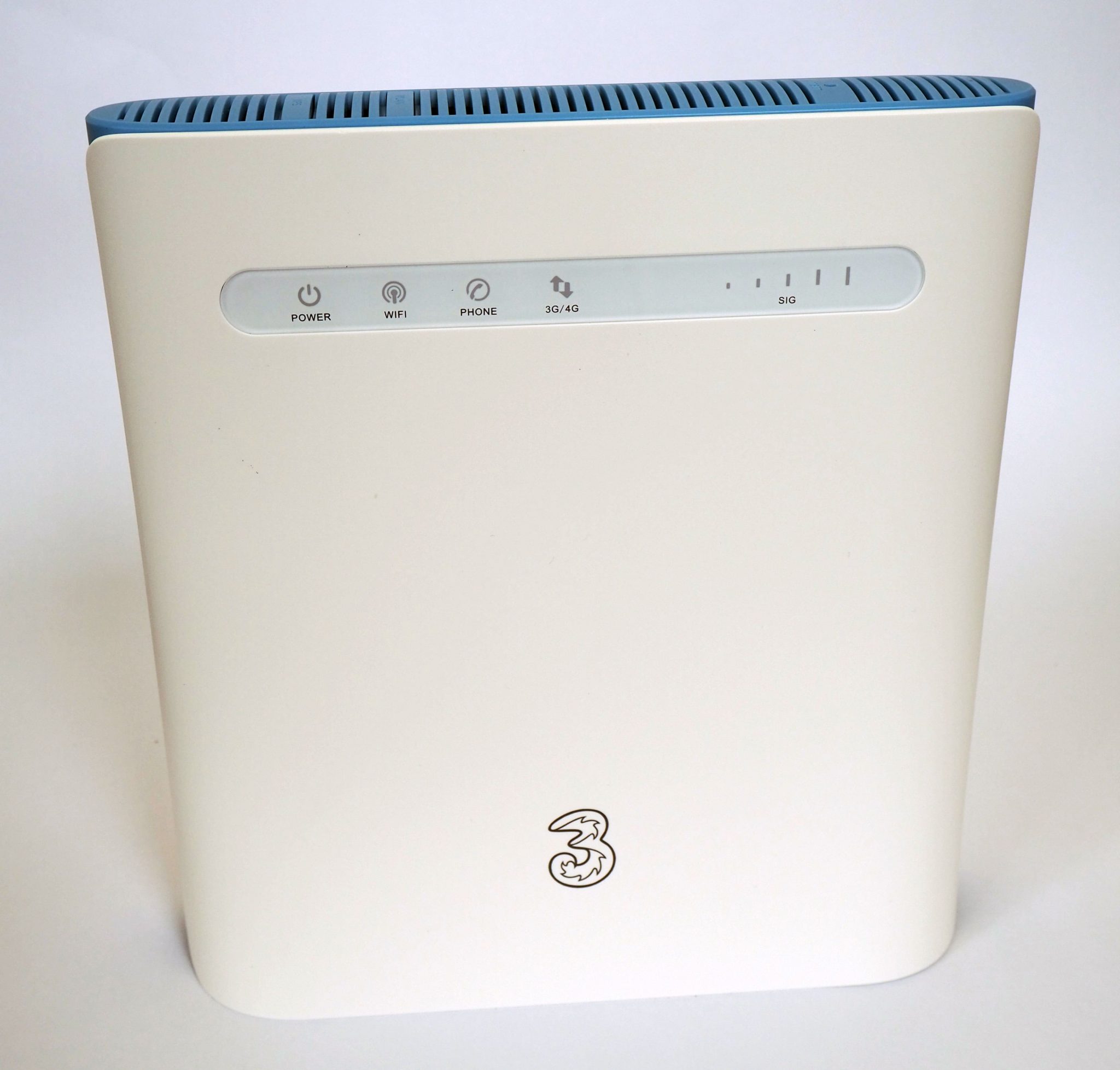 If you want to use 4G mobile broadband as your main way of getting online at home, it might be better to buy a 4G router, rather than a MiFi device or a dongle.
Despite the fact that it comes with unlimited data, and a 30-day return policy, the Three 4G Hub is normally cheaper than buying a Vodafone dongle or MiFi device.
Plus, using a proper router, you'll get better Wi-Fi signal. The downside is, you have to enter into a 24 month contract when you buy this 4G router.

Conclusion
You've reached the end of our review of the Vodafone K5161z dongle.
Not sure whether to buy this Wi-Fi dongle, or a different mobile broadband device? Leave a comment below, and we'll respond as soon as we can.
About the author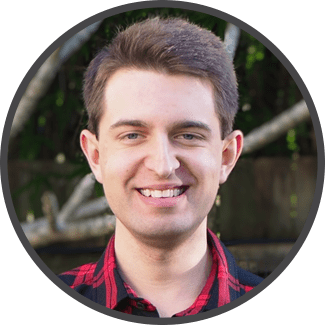 Tom is the founder of Broadband Savvy. When he's not writing about broadband, you'll find him walking his dog (Rex) or playing agar.io.