Considering getting online with 5G broadband?
In this guide, we've reviewed the 3 best 5G home broadband deals in the UK at the moment.
And later in the article, we've explained what you need to know when choosing a 5G router to buy.
Quick comparison table
BEST OVERALL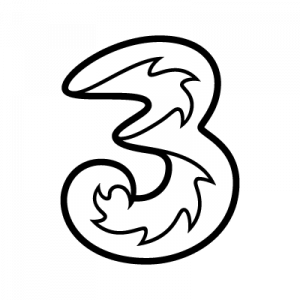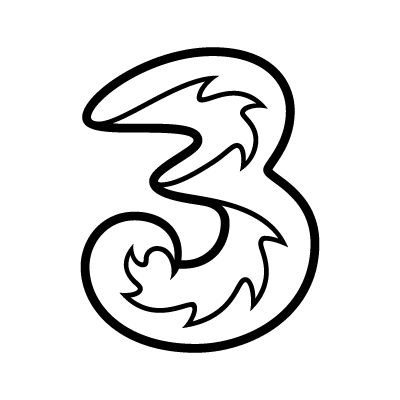 EE 5G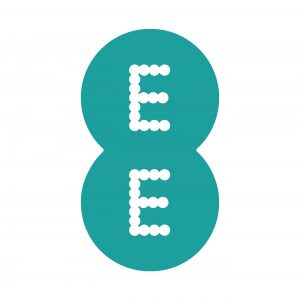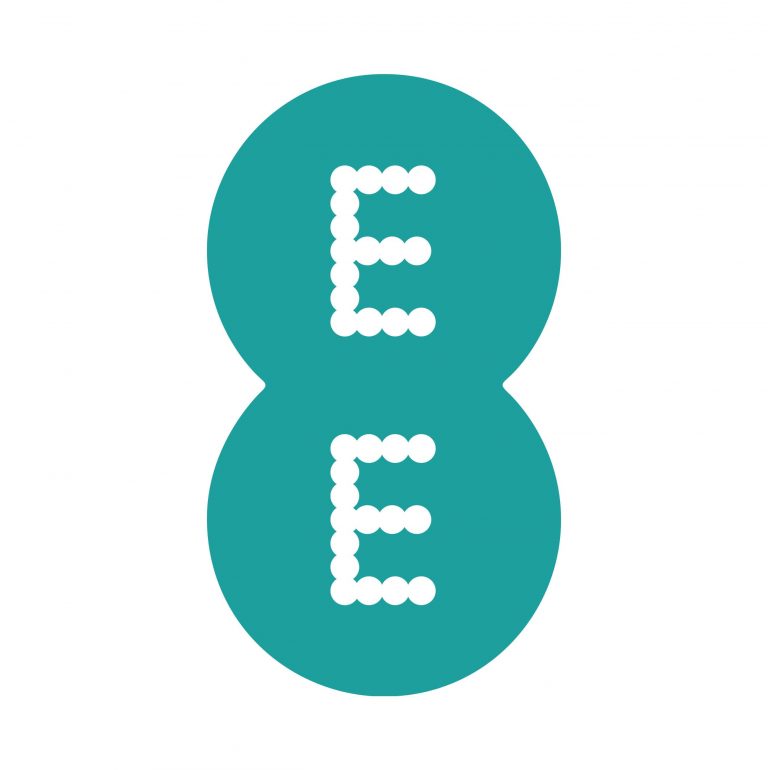 USES ALL NETWORKS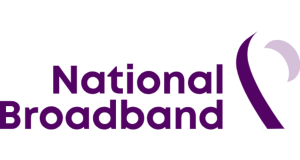 National Broadband
5G Router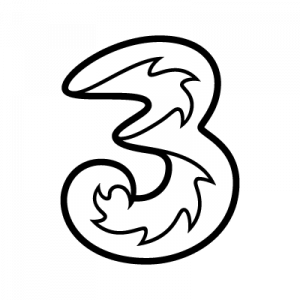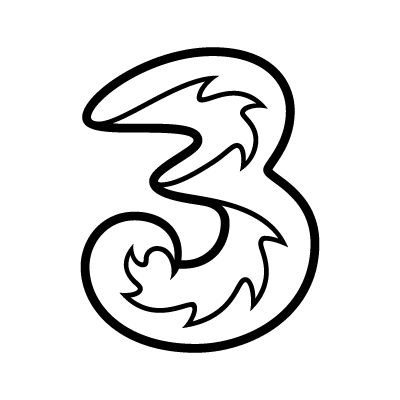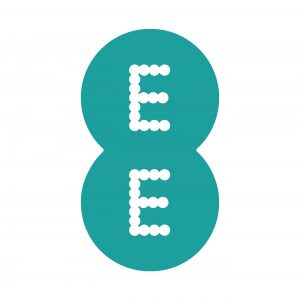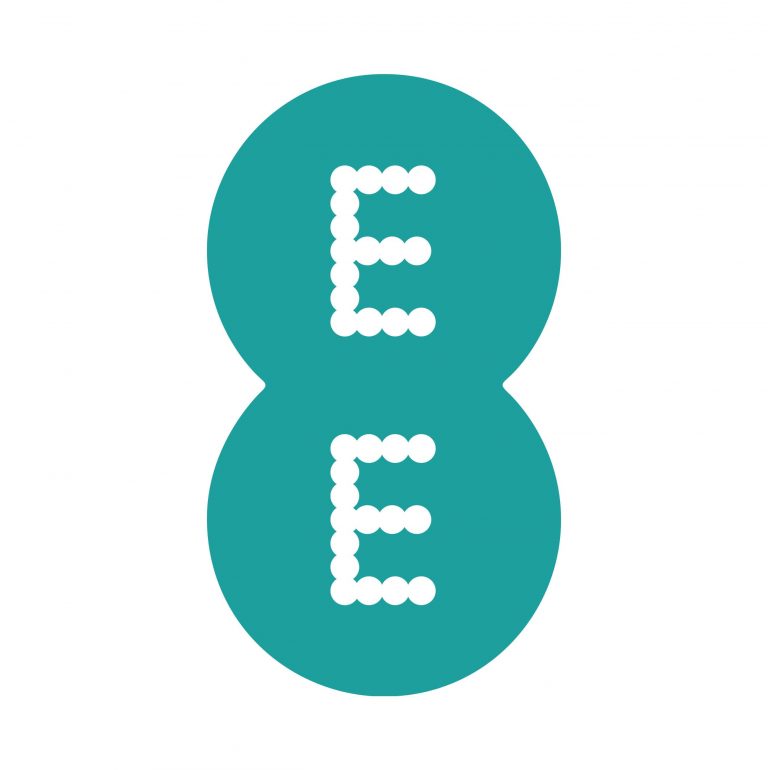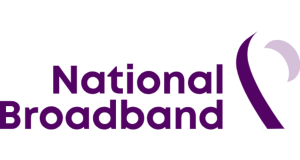 National Broadband
5G Router
Contents
Best 5G home broadband deals
Let's begin our reviews.
In this section, we've explained some of the best ways you can get online at home using 5G broadband in the UK.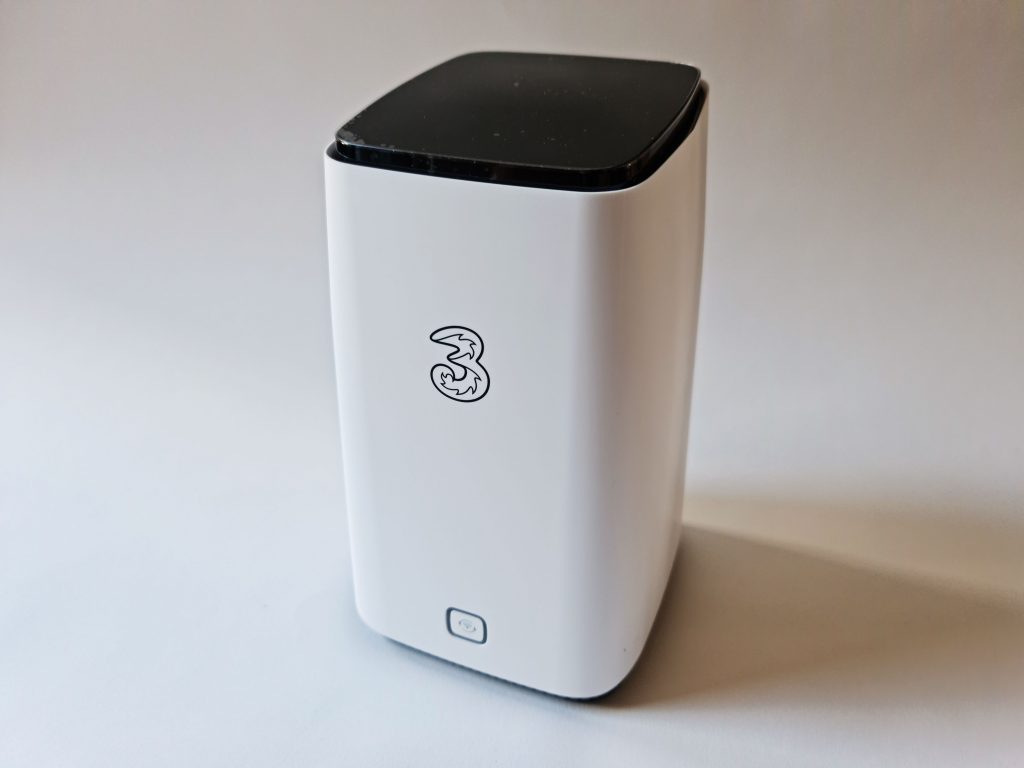 The Three 5G Hub is the best 5G home broadband deal in the UK at the moment, in our opinion.
When we tested the Three 5G Hub, we were able to get download speeds of more than 700 Mbps, with averages of around 300-500 megabits. Given that this device costs less than most 36 Mbps broadband deals, it offers really good value for money.
You also get unlimited data included, meaning you won't hit any usage caps, and this 5G router is also very easy to set up. All you need to do is insert the included SIM card, plug it in, press the power button, and connect to Wi-Fi.
There is the choice of a 1 month or 24 month contract, giving you a lot of flexibility, and there's no upfront cost on the longer-term plan.
But the best thing about this 5G broadband plan, in comparison to other providers, is the 30-day return policy. If your speeds aren't as good as you'd like, it's very easy to return the router for a full refund.
Pros
Comes with unlimited data.
Quality 5G router.
30-day return policy.
Excellent value for money.
Cons
None to mention – best way of getting 5G broadband on the market right now, in our opinion.
Overall value rating
⭐⭐⭐⭐⭐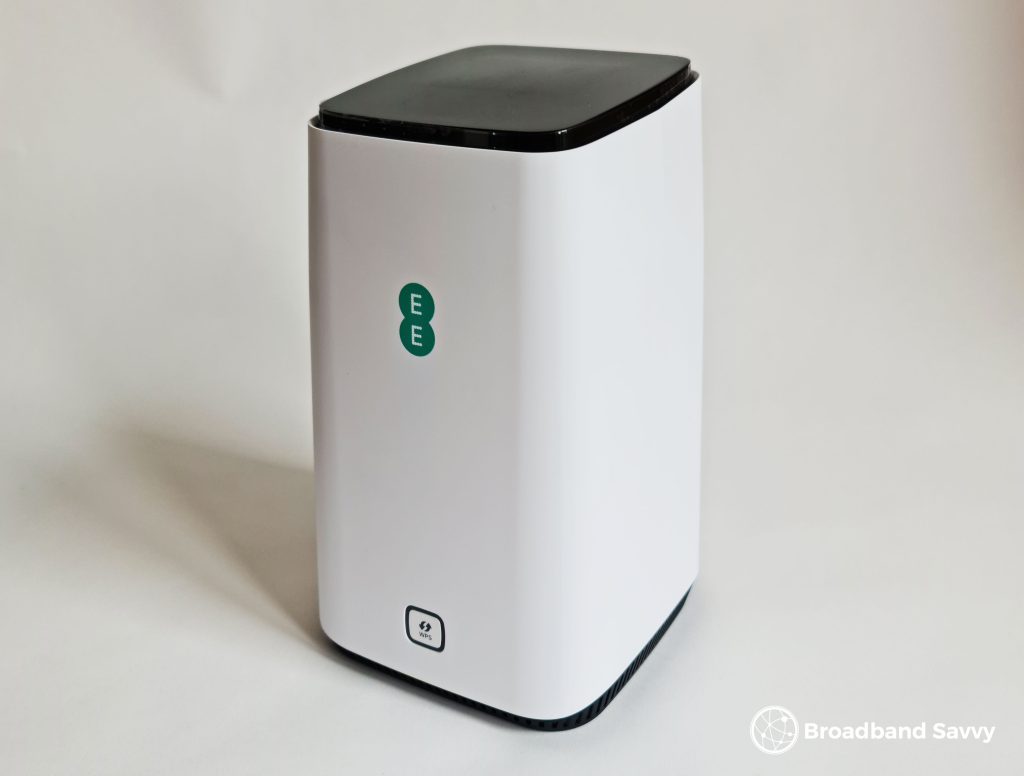 EE also sells a 5G router bundled with a data plan, which confusingly is called the Smart 5G Hub.
These two 5G Wi-Fi routers are actually the same device, the Zyxel NR5103E. This router offers great Wi-Fi signal, as well as ultrafast download speeds.
The issue with EE is their 5G router deals are more than twice as expensive as Three's. You don't get unlimited data unless you pay for a more expensive plan, and there's also an upfront cost on their 5G internet deals.
Overall, we'd only recommend the EE 5G Hub if you can't get Three 5G signal at your address. EE is basically selling the same router for a much higher price.
Although, this 5G router is a good bit of kit, and EE's 5G network is great. So this deal might be worth considering, if you don't mind paying extra for EE 5G.
Pros
EE has great 5G coverage throughout the UK.
Zyxel router is really good.
Offers ultrafast download speeds.
Cons
High monthly costs.
Doesn't come with unlimited data unless you pay more.
National Broadband is a small, independent wireless internet provider that offers 5G broadband plans in urban areas.
This provider isn't high up on this list because their upfront costs are very expensive, and their monthly cost is also quite high. However, there are some reasons you might like to consider National Broadband.
The main benefit of this provider is they use all four of the UK's mobile networks – O2, Vodafone, Three, and EE. They will choose the best network to use depending on where you live, ensuring you get the best possible signal.
This is great if you know that Three doesn't offer the best coverage where you live, meaning you can't get their 5G Hub, and you want to ensure that you get good download speeds. National Broadband don't provide a speed guarantee, but you should see download speeds of 300 Mbps on a consistent basis with their 5G internet plan.
You get a Huawei 5G CPE Pro router to use with 5G National Broadband, which is a good bit of kit, and unlimited data is included. You also have the choice of a 12, 18, or 24 month contract.
Overall, if the Three 5G Hub isn't available where you live, and you don't mind the high upfront cost, National Broadband is worth checking out. We just wish their prices were a bit lower.
Pros
Utilises all four UK mobile networks.
Can choose your contract length.
Comes with unlimited data.
What you need to know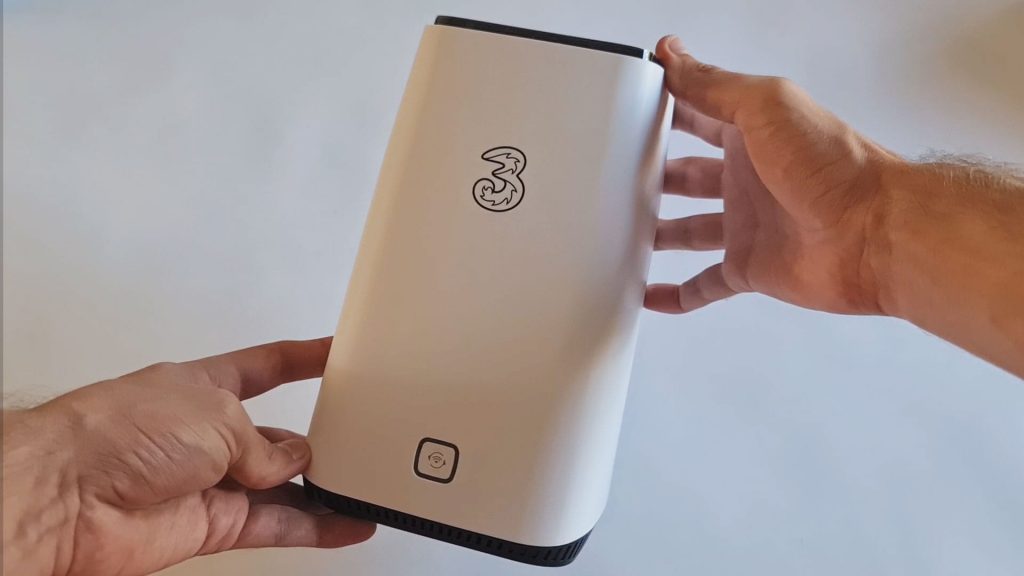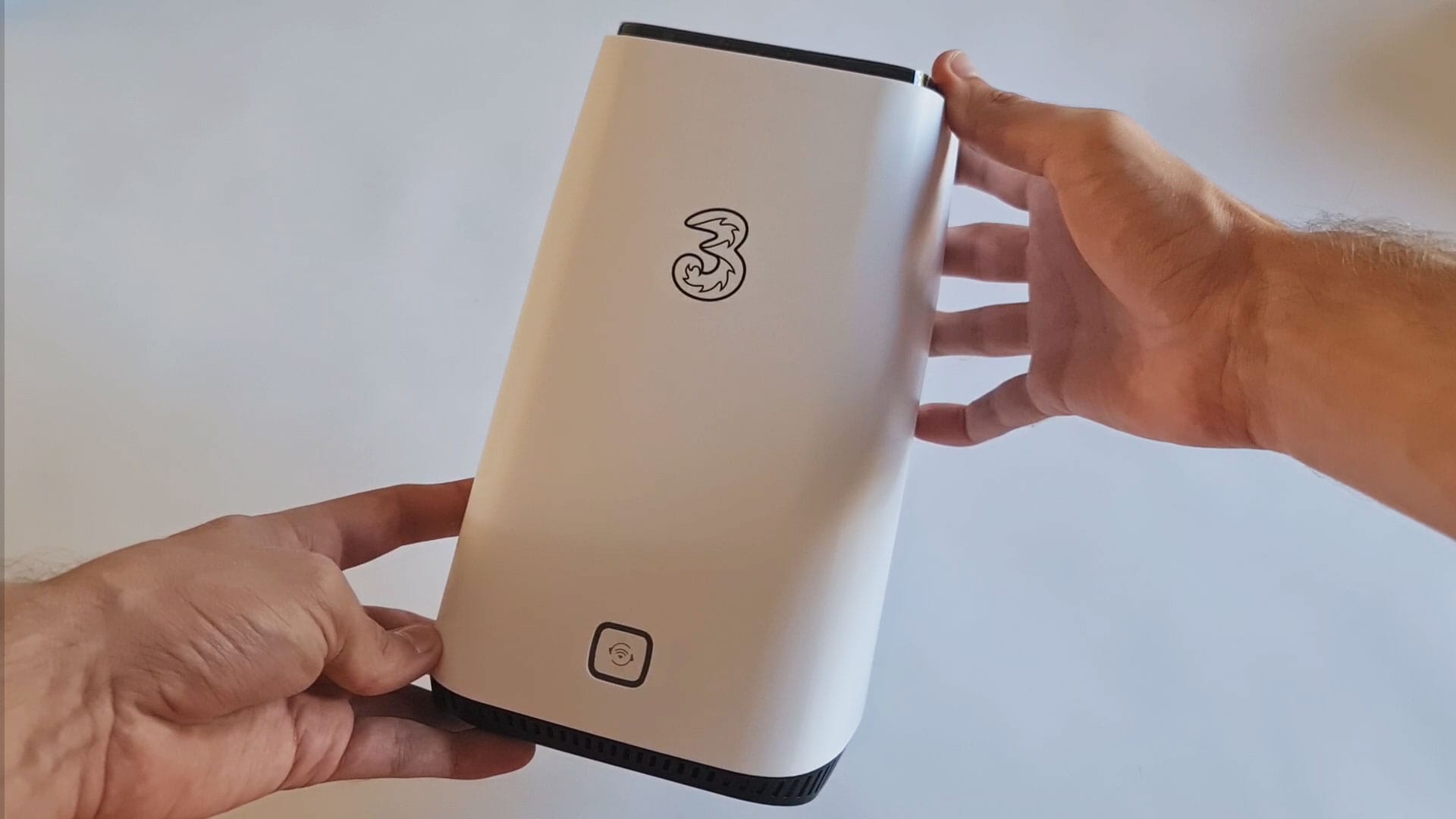 In this part, we've explained some key things to consider when using which 5G home broadband solution to use.
We've explained how to choose a 5G internet package, as well as some of the pros and cons of getting home internet using 5G technology.
How to decide which 5G router to buy
When deciding which 5G home broadband deal to buy, the first thing to do is look at each mobile network's 5G coverage map, to ensure you get good 5G signal at your address.
Here's Three's coverage map, as an example. Once you put in your postcode, you ideally want to see it say that you have good indoor and outdoor 5G signal at your address, to ensure you'll get good download and upload speeds.
Once you have an idea of the 5G networks you can use, such as Three or EE, you can begin to compare their 5G home broadband plans based on the prices they offer, as well as some of the factors we've looked at in the next section.
It's important to note, O2 and Vodafone don't currently offer 5G router bundles, and their data SIM cards are quite expensive. Therefore, it's probably worth checking Three and EE's 5G coverage first, as they are better options to get online using 5G at home.
What makes a good 5G home broadband solution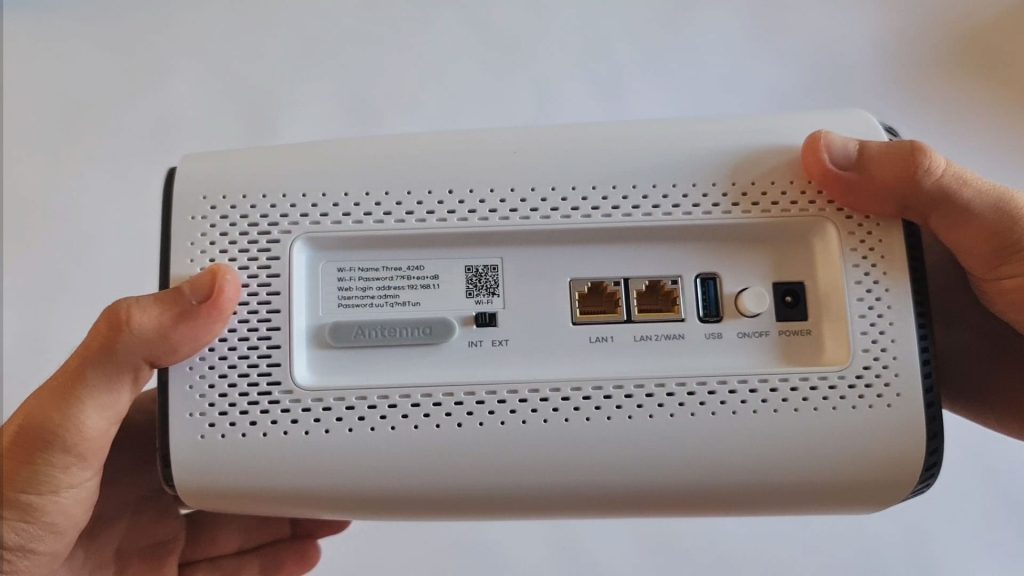 Apart from having a low monthly cost, there are some other good things to look for in a 5G home broadband package:
A good quality 5G router. The Wi-Fi router should have enough Ethernet ports for your needs, and should also offer good Wi-Fi signal and fast download speeds. You may also want the option to use external antennas with the device to pick up a stronger 5G signal.
A good return policy. If the 5G signal at your address isn't as good as the network's coverage map suggests, you want to be able to return the router for a refund, like Three allows you to do.
Unlimited data usage. Given how much data we download and upload in this day and age, it can offer much greater peace of mind to have a 5G data plan with unlimited usage.
A contract length that suits your needs. You might want a 1-month plan for the flexibility this offers, or you may prefer to lock in for 12-24 months to avoid any price rises (except for annual inflation-linked price rises that most contracts always have).
Does 5G broadband always come with unlimited data?
Three offers unlimited data on all of their 5G Wi-Fi deals, however this isn't the case with every provider.
With EE for example, you have to pay more for an unlimited data plan.
If you have a small household, and you don't watch a lot of high-definition videos on apps like Netflix and YouTube, you might be able to get away with a 300-400GB monthly data limit.
However, for most families looking to use 5G home broadband as their main way of getting online, we highly recommend going for unlimited data usage if you can.
Advantages of using 5G broadband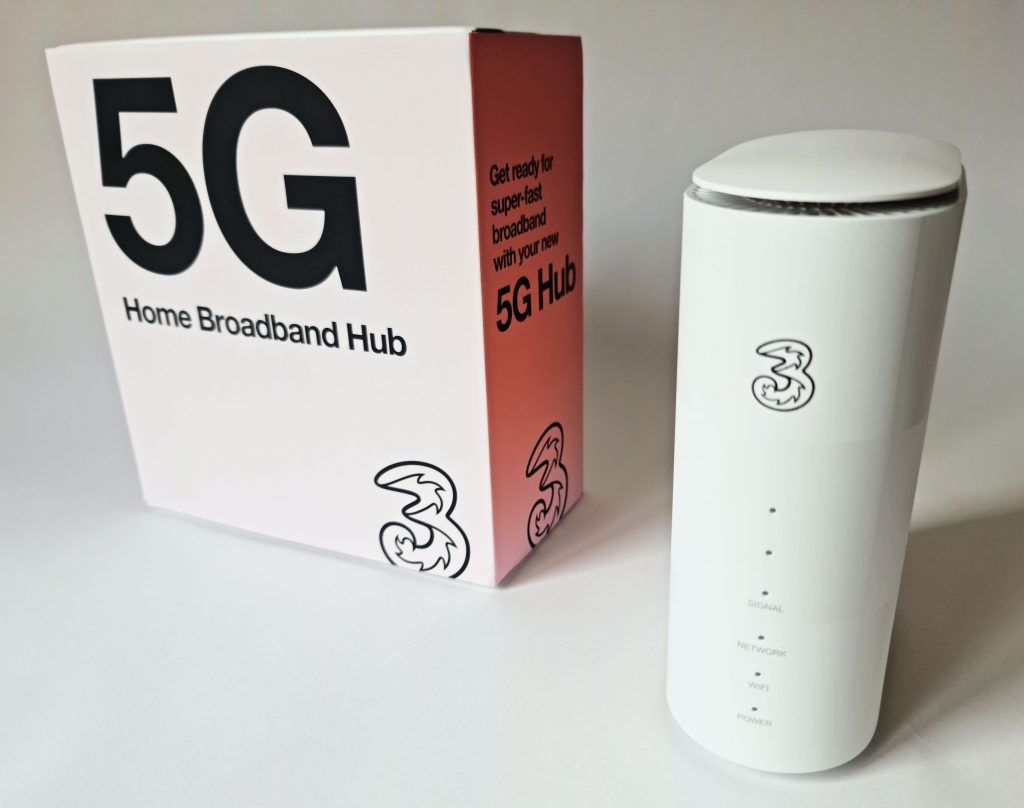 Compared to a traditional fixed-line broadband connection, there are a number of benefits to using 5G technology to get online at home.
You can get fast download speeds of 500 Mbps or more, for a fraction of what it would cost to get the same speeds using fibre broadband.
You can get faster download speeds than what ADSL or superfast fibre broadband offers in many areas.
5G broadband routers are very easy to set up. Simply insert the SIM card, plug in the router, and turn it on – no engineer visit necessary.
With some providers, like Three, you can use your 5G router anywhere in the country that their 5G network is available, meaning you can take it on holiday if you want to.
Disadvantages of using 5G broadband
However, there are also some downsides to 5G broadband that it's important to be aware of.
Your latency may be higher with 5G internet when compared to fibre broadband. This means you might lag a bit more when playing online games.
Unlike with fixed-line broadband, some 5G broadband deals come with a data usage limit. You need to be careful to ensure you get a plan with unlimited downloads, if this is what you need.
Should I use 5G broadband instead of fibre at home?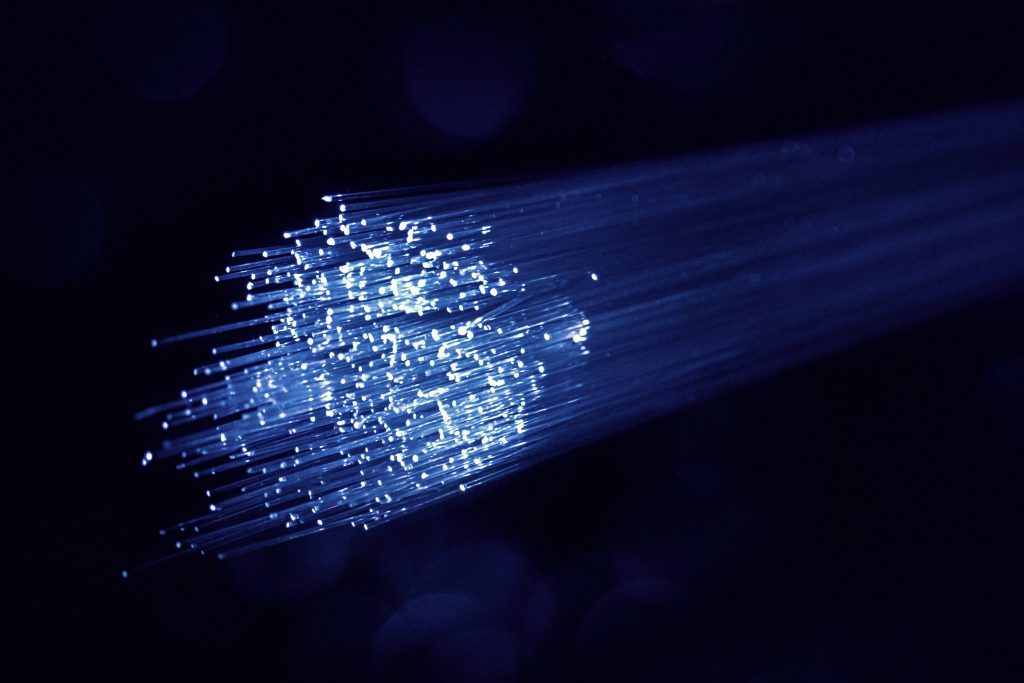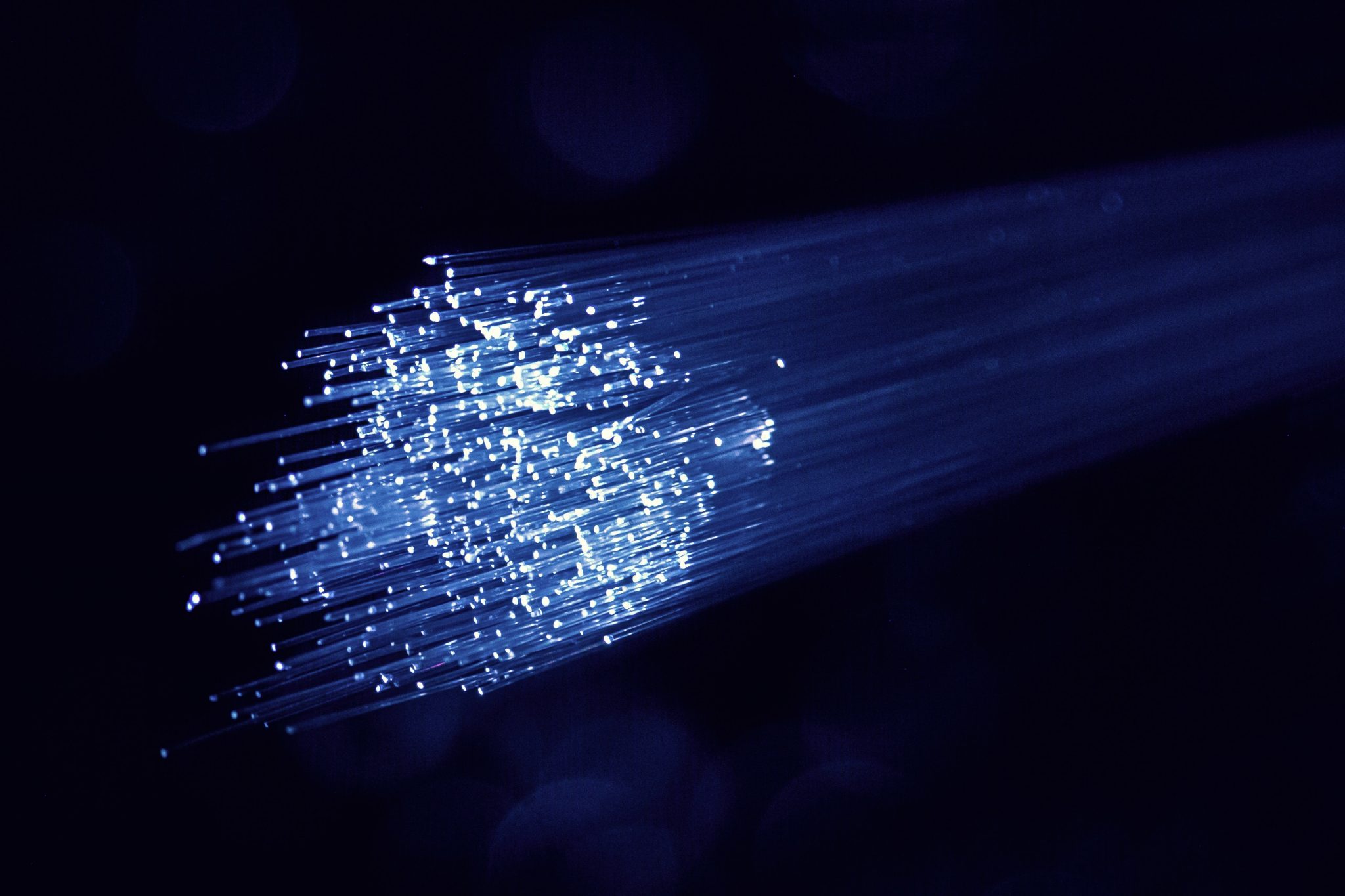 Ultimately, if you want fast download speeds for a reasonable price, get good 5G signal at your address, and don't need really low latency, we'd recommend trying 5G broadband.
The great thing is, unlike when switching to a different fibre broadband provider, with 5G, you can test it out quite easily and see if it's any good, thanks to Three's 30-day return policy on their 5G Hub.
Since this 5G router is so easy to set up, we'd recommend trying it if you're unsure whether or not 5G broadband will work for your family.
Can I buy a 5G router on its own, and pair it with a data SIM card?
Rather than buying a 5G broadband plan from Three, EE, or National Broadband, you can also buy a 5G router on its own, and pair it with a data SIM card.
The benefit of doing this is you can choose whichever router and data SIM plan you'd like – you have a lot of flexibility.
However, 5G routers are quite expensive to buy on their own. Purchasing the SIM and router separately is also more hassle, and you won't be able to return the router very easily if your speeds aren't as good as you'd expect.
Since 5G broadband bundles are less hassle, and often very price competitive, we typically recommend choosing one of these combined deals rather than buying a router and a SIM card separately.
How much should I expect to pay for 5G home broadband?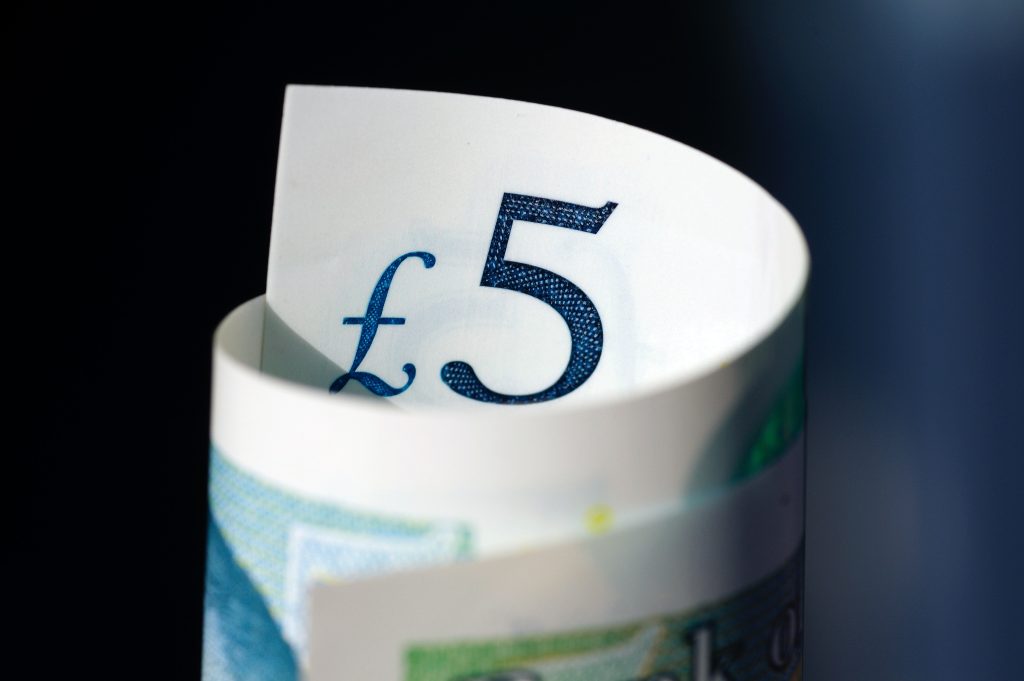 If you buy a 5G broadband deal from Three, you can expect to pay about £20-£24 per month, depending on the length of the contract.
On the other hand, if you buy a 5G router on its own, you can expect to pay about £250-£300, plus £15-£18 per month for a data SIM card.
5G broadband is a lot cheaper than traditional home broadband, especially when you compare plans with similar download speeds, which is why it's becoming so popular in the UK.
What if I don't get good 5G signal?
If you don't get good enough 5G signal at your address, you can use a 4G router instead, which should offer you download speeds of 40-50 Mbps on average.
Three sells a 4G Hub router, which offers a good-value way of getting online with 4G mobile broadband.
Alternatively, you can buy a 5G router, and use it to connect to 4G instead, because 5G routers work with 4G signal. Then, when 5G becomes available where you live, you'll get a nice speed upgrade.
What happens when your 5G router arrives?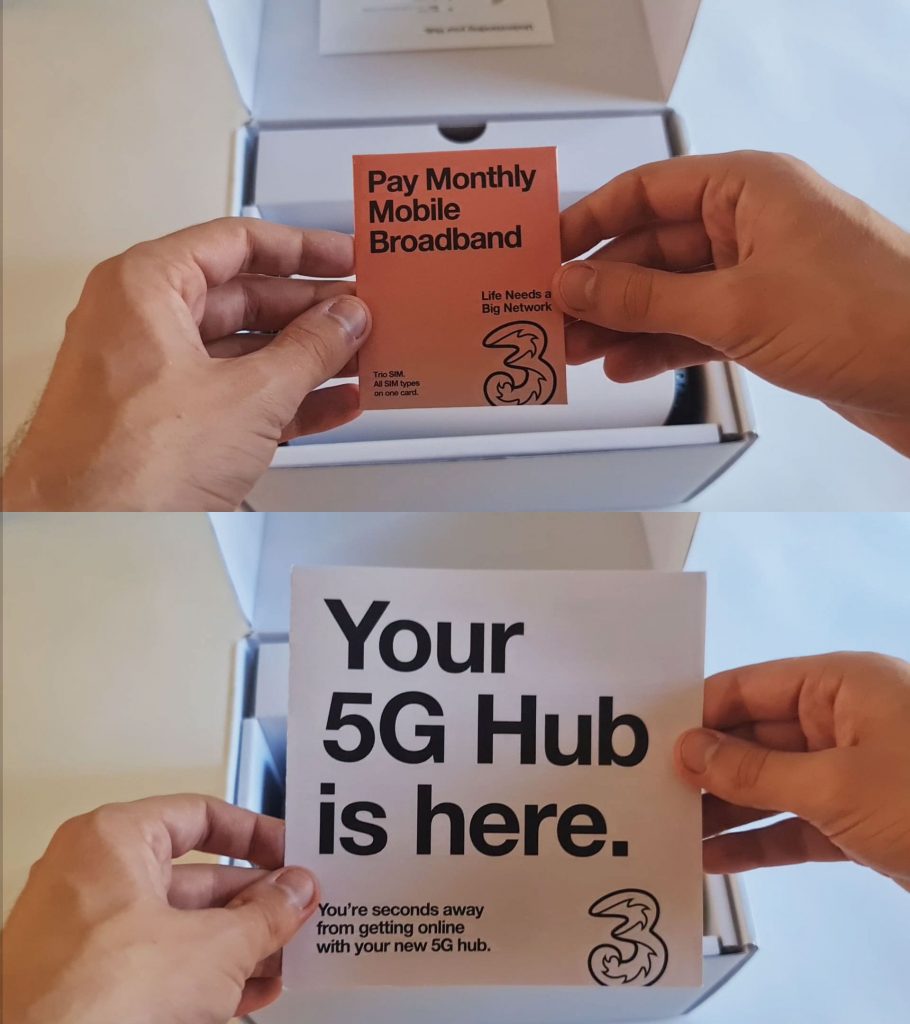 Once you place an order for a 5G broadband deal, here's what happens.
We've used our experiences with the Three 5G Hub as the basis for this description – it may differ slightly with other wireless internet providers.
The 5G broadband router and SIM card will arrive in the mail in the same box, normally within 1-2 business days.
You unbox the router, and insert the SIM card into it its special slot.
You plug the router in, turn it on, and wait about 3-5 minutes for it to set itself up.
You can now connect to Wi-Fi, using the login details provided on the box, or on the 5G router itself.
Overall, getting online with a 5G router is normally a very easy process. There is usually a quick-start guide included in the box, to help you get set up.
Conclusion
This is the end of our 5G broadband buyer's guide.
In the majority of cases, if you're considering getting online using 5G, we recommend using the Three 5G Hub. It offers great value, comes with unlimited data, and is easy to return if the speeds aren't up to scratch.
If you have any questions about choosing a 5G home broadband deal, feel free to leave a comment below, and we'll get back to you.
About the author

Tyler built his first PC at the age of 12, and since then, he's become obsessed with all things networking and internet-related. He's a massive gamer, loves Rocket League, and also plays Sunday League football.