Looking for a broadband deal on a 12 month contract?
Below, we've reviewed the best 12 month broadband deals in the UK right now.
We've also outlined some key things to consider when looking at short-term Wi-Fi contracts.
Quick comparison table
BEST VALUE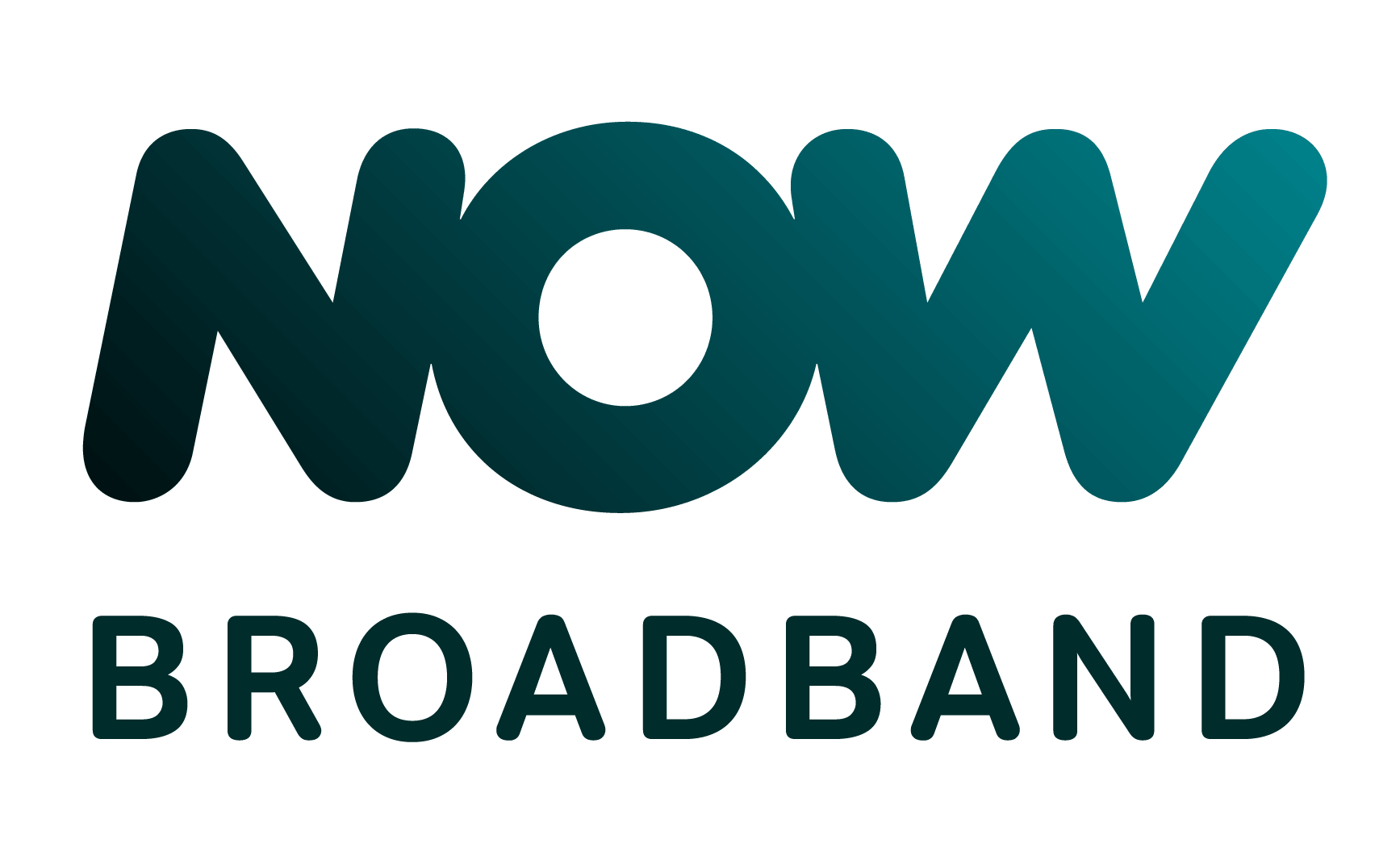 NO SETUP FEE + GIFT CARD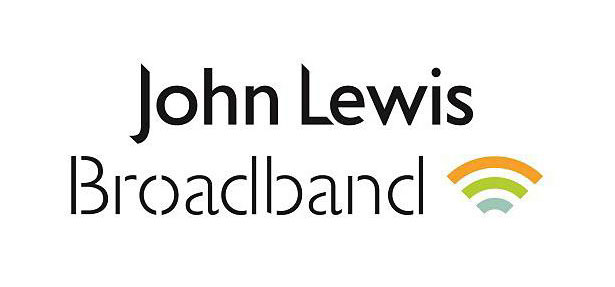 John Lewis
Fibre Broadband
BEST 12 MONTH FIBRE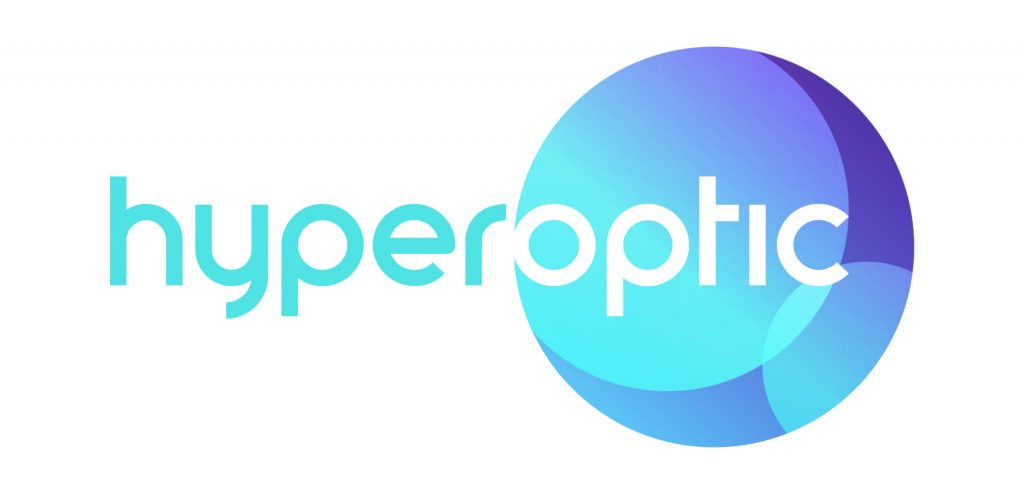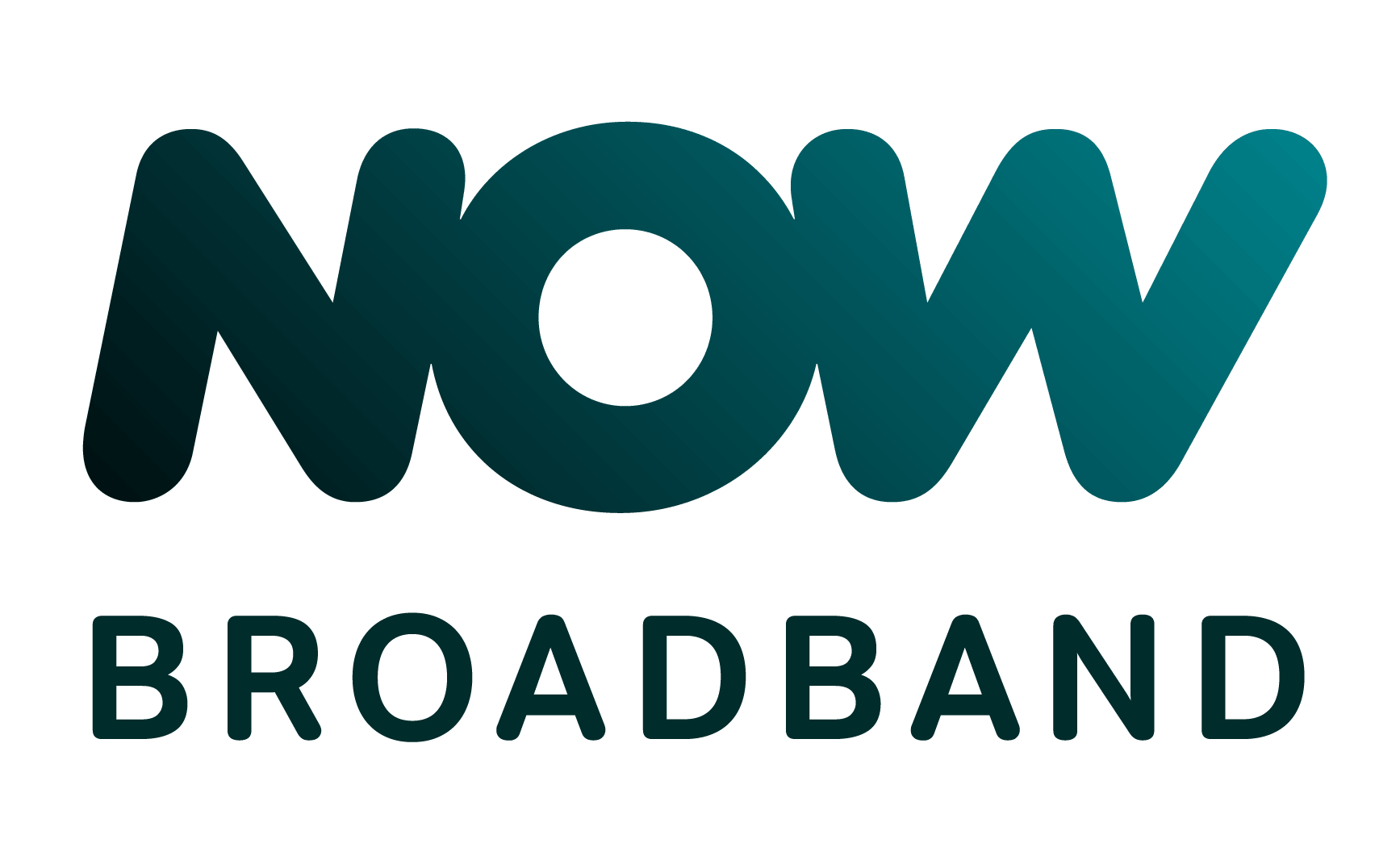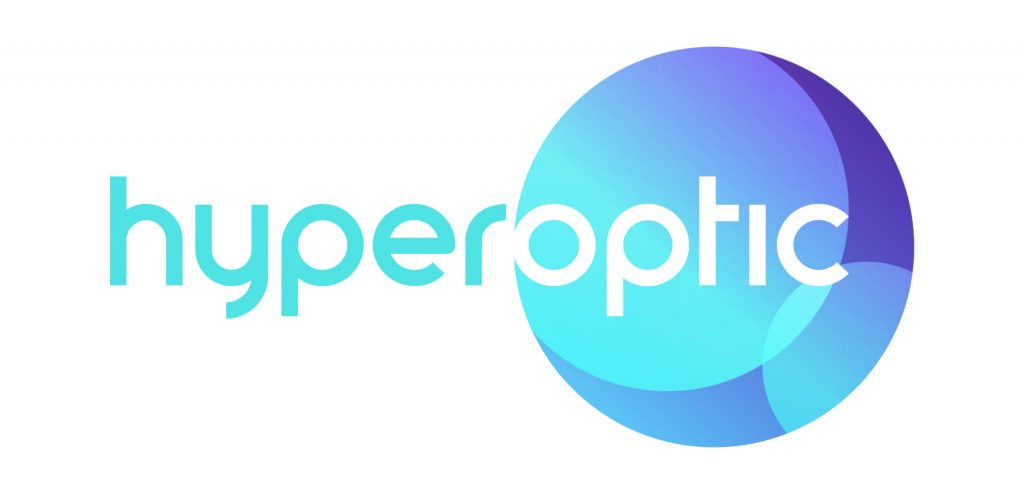 Best 12 month broadband deals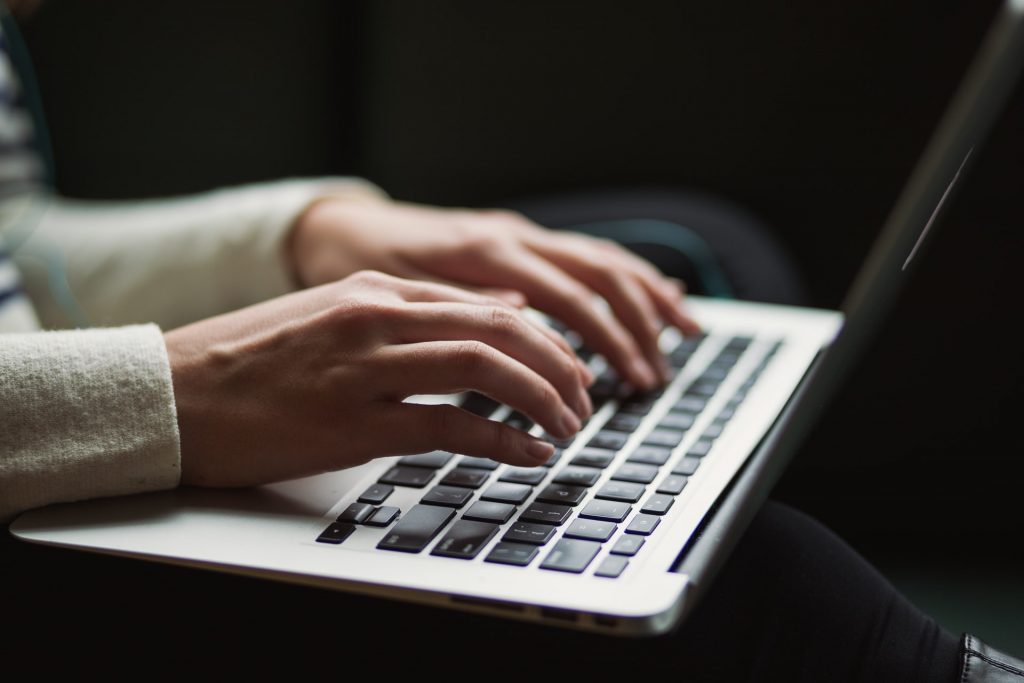 Let's begin our reviews.
In this section, we've looked at 5 of the best broadband deals on a 12 month contract right now, in terms of service quality and value for money.
NOW Broadband offer three different broadband deals with 12 month contracts, and Fab Fibre is the pick of the bunch. There are a few reasons for this.
Firstly, the average download speeds are pretty good, at 36 Mbps, and the price is very reasonable. This is one of the cheapest 12 month broadband deals available in the UK right now. You can also go for NOW Broadband Super Fibre, which offers 63 Mbps average speeds, and is also excellent value for money, or Brilliant Broadband, which is one of the cheapest deals in country, but offers slower average speeds.
Secondly, there are no upfront costs – there's just a £5 shipping fee for the included Wi-Fi router. Normally, a 12 month broadband contract involves a high upfront cost, around £20-£30 or so, but not with NOW Broadband.
Thirdly, this fibre broadband deal comes with unlimited anytime calls to the UK. Even if you don't use your phone line much, this can be helpful for the occasional call. Plus, there are heaps of really great value TV bundles available, including Sky Sports for less than £10 per month.
And finally, all NOW Broadband deals are available on pay as you go rolling monthly contracts, as well as WiFi on a 12 month contract. This flexibility is great if you're afraid you might need to leave early – just note that the month-to-month contract involves much higher setup costs.
Pros
Great price.
Offers a good average broadband speed.
Just £5 upfront.
Plenty of good TV add-ons available.
Cons
None to mention – one of the best value 12 month broadband deals available right now.
Overall value rating
⭐⭐⭐⭐⭐
Another British broadband provider that always offers 12 month contracts is John Lewis.
Similar to NOW Broadband, John Lewis Broadband is an excellent value provider. They don't offer ultrafast speeds, but they're very hard to beat in terms of value for money – especially if you only need an average speed of around 30 – 70 Mbps.
"Fibre Broadband" is the John Lewis mid-tier option, with a 36 Mbps average speed. It's slightly more expensive than the similar-speed deal from NOW Broadband we just discussed, but includes a John Lewis gift card, which is a nice bonus if you often shop at their stores.
You get unlimited downloads with John Lewis Broadband, and there are no setup costs on their 12 month contracts, which is fantastic. Their customer support team is UK based, and is very responsive if you ever need their help as you set up your Wi-Fi.
Phone line rental is included in the price, but their inclusive call packages are reasonably expensive, and there are no TV deals available.
Overall though, if you're looking for the best broadband deal with no setup cost and a short-term contract, John Lewis Broadband is definitely worth looking at.
Pros
Good value for money.
Great UK based customer service.
No setup costs.
Includes a John Lewis gift card.
Cons
More expensive than NOW Broadband.
Overall value rating
⭐⭐⭐⭐⭐
Looking for broadband with faster speeds on a 12 month contract?
Hyperoptic is currently one of the only British broadband providers to offer true fibre broadband, with an average speed of up to 1 Gbps available on 12 month contracts.
They aren't available everywhere in the UK, which is a bit of a shame. Also, because Hyperoptic has their own fibre optic network, they also charge a decent setup cost for new customers.
However, once you get online with Hyperoptic, there's no looking back. Their fibre optic broadband speeds are simply out of this world. Plus, since they use their own infrastructure, they don't charge you for phone line rental.
Given the broadband speeds you get, the monthly costs are quite reasonable. Their Superfast deal is the best value for money for most families, but if you need gigabit broadband, you'll want to look at Hyperfast, which is also available on a 12 month contract, and also offers unlimited broadband service.
If you need low ping for gaming, or a high average download speed for streaming, it's hard to look past Hyperoptic – assuming they service your area.
Pros
Offers ultrafast broadband speeds.
Reasonable prices.
No need to pay for line rental.
Cons
Not available everywhere.
Plusnet is another broadband provider that offers fibre broadband deals on a 12 month contract. However, they're not always advertised prominently – sometimes their main deals have 18 month contracts. Generally, the 12 month ones can be found if you click the "12 months" tab on their broadband deals page.
The one thing that sets Plusnet apart from most other broadband providers is their customer service. They have a UK based customer support team, and they're generally very helpful, no matter what you need their help with.
Plusnet's "Unlimited Fibre" broadband package is probably their best value option. It offers a 36 Mbps average speed on a 12 month contract, with just a £10 setup cost for new customers, as well as unlimited downloads.
However, the monthly cost of this deal on a 12 month contract is quite high, relative to NOW Broadband or John Lewis. You need to commit to an 18 month contract length for it to become better value for money.
Also, by going for a 12 month contract with Plusnet, you miss out on the £50 gift card they currently include with most of their broadband deals. Essentially, Plusnet's shorter contract length option doesn't offer everything that their 18 month broadband deals do.
Pros
Excellent UK based customer service.
Low setup cost.
Good broadband speeds available.
Cons
Quite expensive compared to their 18 month contracts.
If you're looking for simple, cheap broadband on a 12 month contract, Direct Save Telecom are definitely worth looking at.
Their Superfast Fibre broadband deal is reasonably priced and comes with an average download speed of 35Mbps, plus quite low setup costs for new customers. You only have to pay £9.95 in postage for the wireless router they send to you.
Apart from the low per month and setup costs, another great thing about Direct Save Telecom is their UK based customer support team. They're very easy to reach if you ever need help.
Direct Save Telecom also offers quite a good anytime calls package, for just £5 extra per month. Overall, their deals are generally great value for money, and their broadband plans offer unlimited downloads.
You can also get month-to-month broadband with Direct Save Telecom, rather than a 12 month contract, albeit for a higher monthly cost. However, for new customers, their deals can be a bit tricky to sign up to – their website is a bit dated.
Pros
Great value for money internet plans.
Good customer support.
Just £9.95 upfront.
Cons
Website is a bit out of date, affecting the sign up process.
How to find the right 12 month broadband deal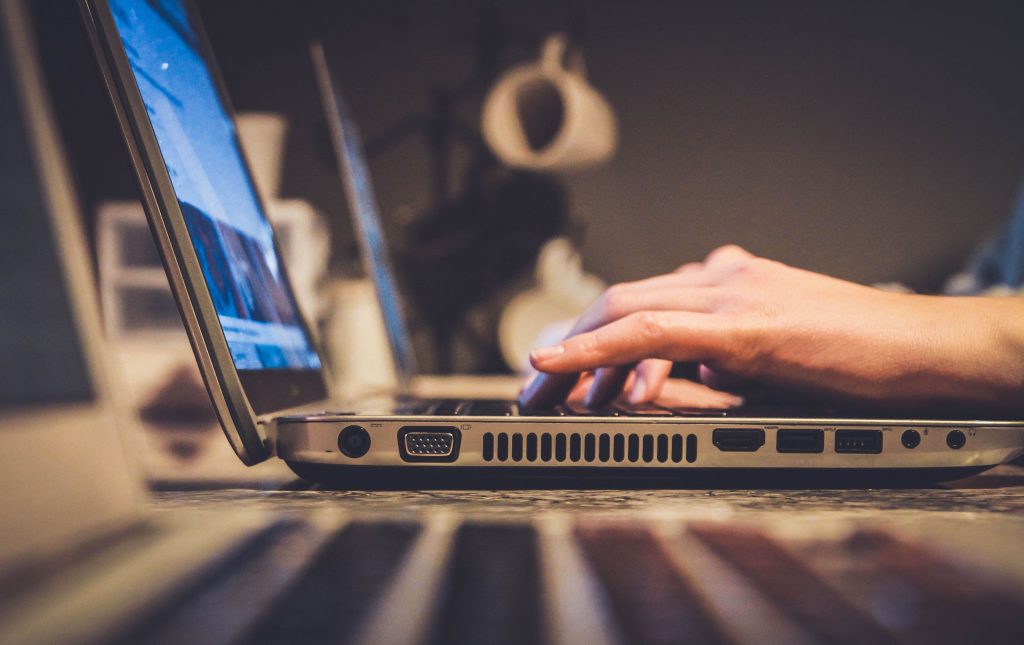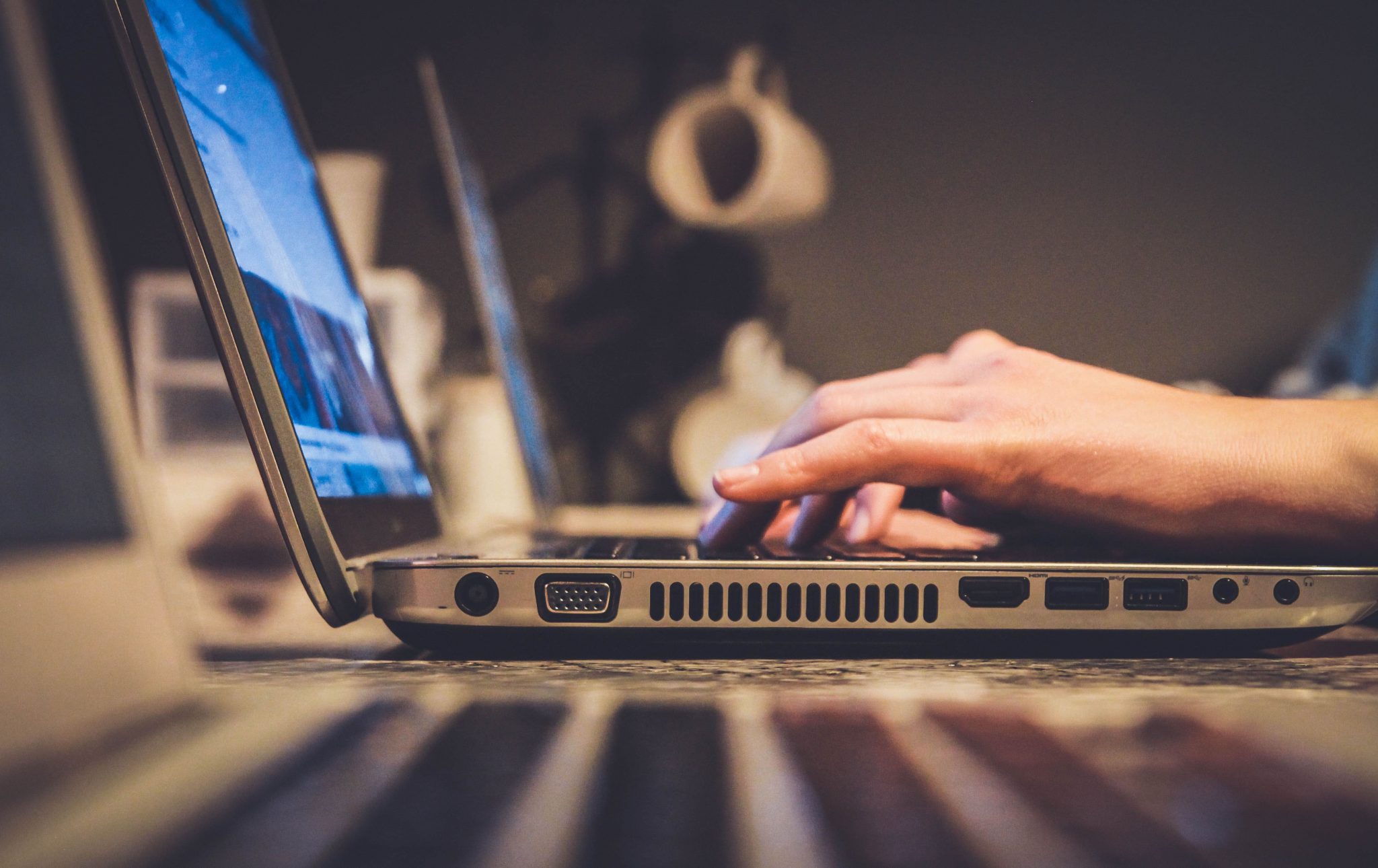 In this part, we'll explain what you need to know to choose the right short-term broadband plan for your specific needs.
We'll also look at the ins and outs of how 12 month broadband works, to help you decide if this type of contract length is right for you.
Which British broadband providers offer 12 month broadband deals?
Here are the British internet service providers (ISPs) that currently offer a 12 month contract for new customers:
NOW Broadband (formerly known as NOW TV) – all the time
John Lewis – all the time
Hyperoptic – all the time
Direct Save Telecom – all the time
Zen – all the time
Plusnet – most of the time
Shell Energy Broadband – most of the time
TalkTalk – sometimes on specific deals
Note that when we say "all the time", this means that for the previous year or so that we've been watching their broadband packages, the provider has primarily offered 12 month contracts. However, this may change at any time, so if you like the look of a particular supplier and their monthly cost, it's a good idea to lock in quickly before the offer changes.
Virgin Media and BT generally do not offer 12 month contracts for new customers. For BT this is just company policy – there is no specific reason for it, although they have had brief 12 month offers in the past. Virgin Media on the other hand only offers 18 month broadband deals for new customers because of the large setup costs involved in setting up a household on their network – it's not worth it for them if you only stay for a year.
What contract lengths do UK ISPs offer?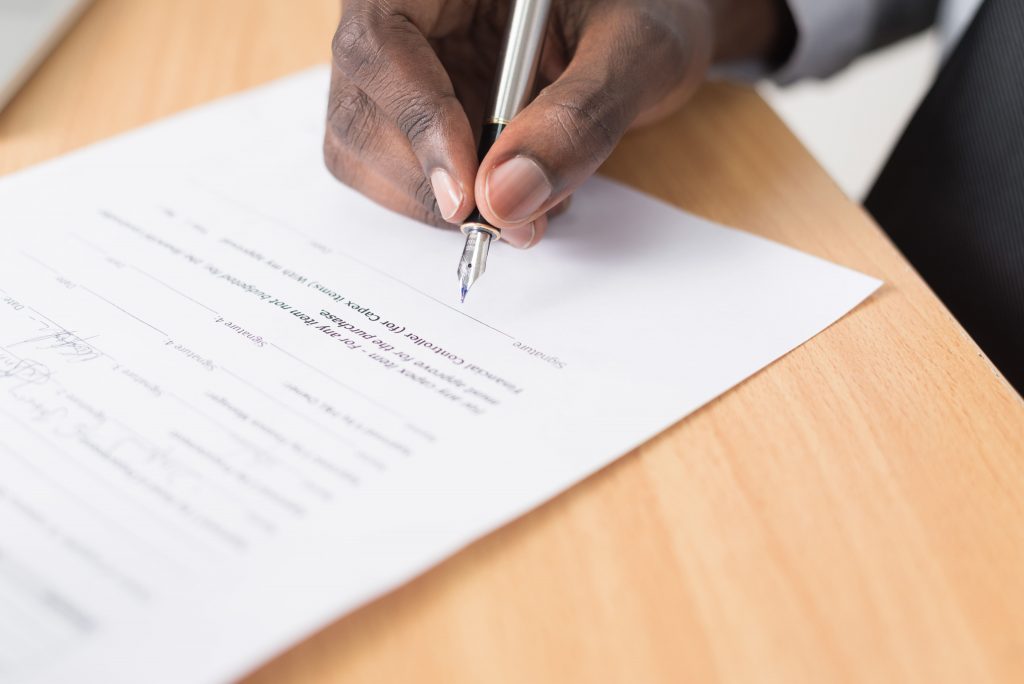 Typically, the broadband contracts offered by British providers for new customers are either:
1 month
9 months (only available if you're a student)
12 months (the shortest contract of most broadband packages offered by major providers)
18 months
24 months
Month to month pay as you go broadband deals with unlimited downloads are quite rare. NOW Broadband currently offer them, although they massively increase the setup costs if you don't commit for 12 months (currently the setup cost on their pay as you go no contract deals is £60). Direct Save Telecom are another provider that offers broadband on a month-to-month contract.
If you need to pay as you go on a month to month basis, you can also look at mobile broadband. Dongles and Mi-Fi devices are typically available on pay as you go 30 day contracts.
Can you leave a 12 month broadband contract early?
If you're not sure if you'll stay in the broadband contract for a whole year, you might consider leaving the contract early.
It's possible to leave a broadband contract, however you will have to pay an early termination charge.
This exit fee can vary substantially by provider, so it's always a good idea to check the fine print before switching broadband provider. Typically, the provider will charge you a set amount for each month remaining on the contract when you cancel.
What types of broadband service are available on a 12 month contract?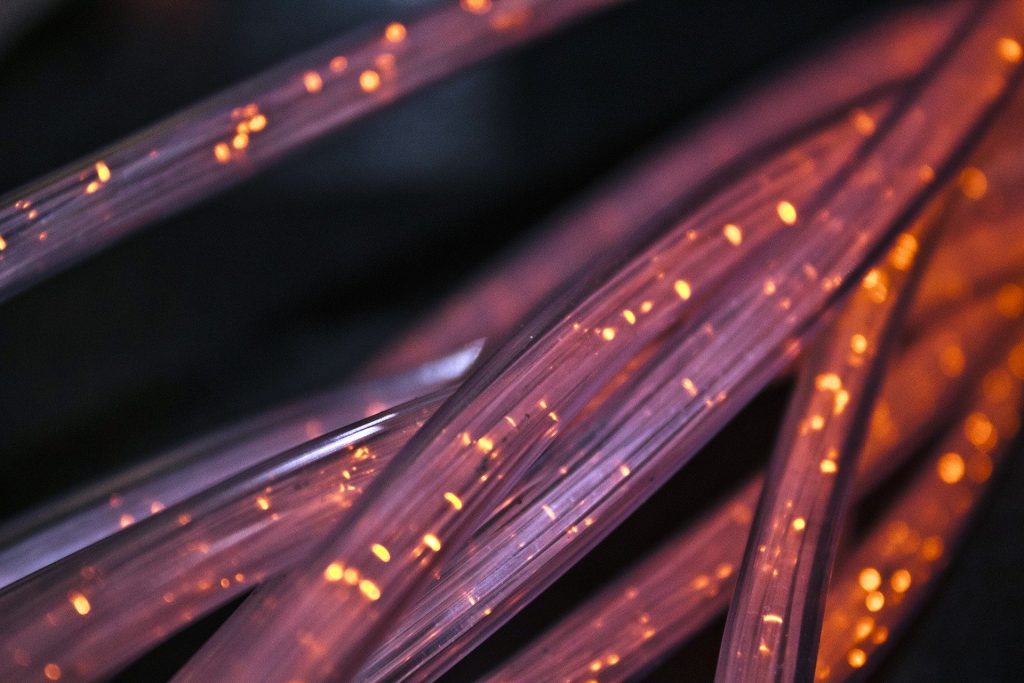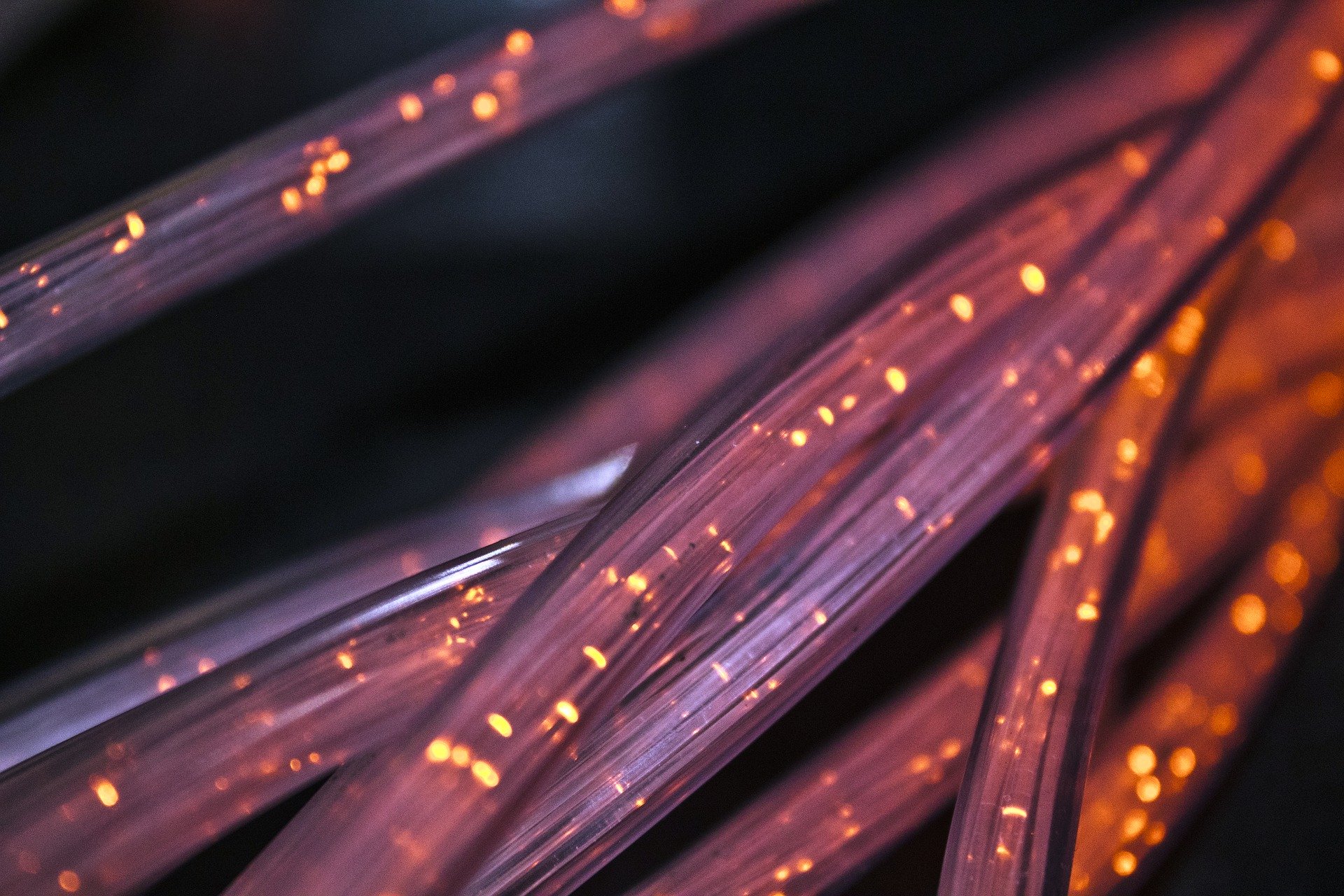 There are three different types of broadband service you can buy on a 12 month commitment:
Standard broadband/ADSL: with typical maximum download speeds of around 10-15 Mbps, ADSL broadband is quite slow by modern standards, and is slowly being replaced in the UK with superfast fibre optic broadband. A typical ADSL upload speed is 1-3Mbps, which is also very slow. NOW Broadband and John Lewis are two providers that offer ADSL internet deals, depending on availability in your area.
Superfast fibre broadband: with typical maximum download speeds of up to 66 Mbps, this type of service is what's available at most British households. Every broadband provider other than Hyperoptic will offer these types of average speeds. The choice most providers give you is whether to have broadband speeds of 36 Mbps or 66 Mbps. You can use our broadband speed needs calculator to see how much bandwidth you need for your specific household, and whether superfast speeds will offer enough bandwidth.
Ultrafast fibre broadband: internet service providers such as Zen and Hyperoptic offer ultrafast fibre broadband on 12 month contracts in many areas of the UK, especially urban areas, with average download speeds from 100 Mbps up to 1000 Mbps. The broadband speed you can get with ultrafast fibre broadband really depends on the local infrastructure in your area, and the provider you choose. Only if you have a fibre connection to the premises (rather than fibre to the cabinet) will you be able to get broadband speeds of around 1000 Mbps with fibre optic broadband providers like Hyperoptic.
What are the disadvantages of 12 month contracts compared to 18 month or 24 month contracts?
The benefit of 12 month broadband deals is obvious: you don't have to commit to the same provider for an extended period. After a year, you're completely free to find a better deal at a lower per month cost, or a higher average speed, and switch providers immediately.
However, there is a bit of a tradeoff to be had. Because you're not locked in with your provider for as long, they might not make as much money from having you as a customer. As a result, there are some ways that short term broadband contracts can actually be more expensive than long term contracts.
Higher per month cost: in general, the shorter the contract, the higher the monthly price. You pay a premium for the flexibility to leave the contract earlier.
Higher setup costs: some short term broadband packages have a higher setup fee, just in case you leave after a year. With 24 month contracts, there is normally no setup cost.
Lack of extras: with an 18 month or 24 month contract, the provider is much more likely to throw in free gifts, such as a gift card, a better Wi-Fi router, TV channels, or evening/weekend calls. 12 month deals are likely to have fewer of these add-ons included.
Of course, there's nothing stopping you from signing up for a year just to see if the provider is any good. This is often a very smart move. However, just be aware of the hidden costs of a short term deal – many broadband providers offer decent benefits to signing up for a long term contract.
Do 12 month broadband deals come with unlimited data?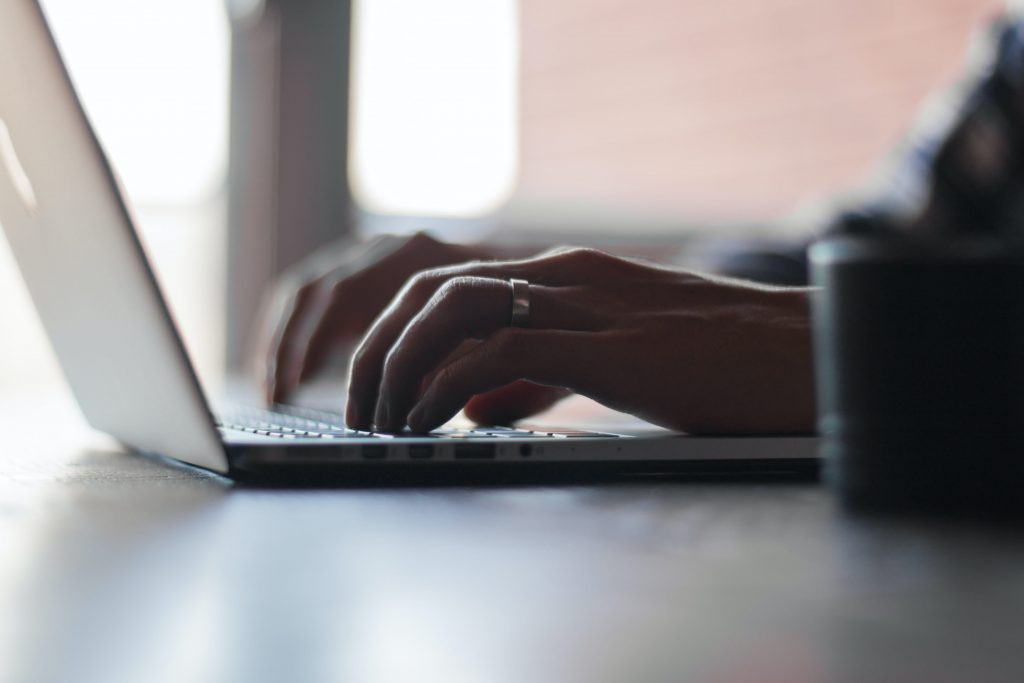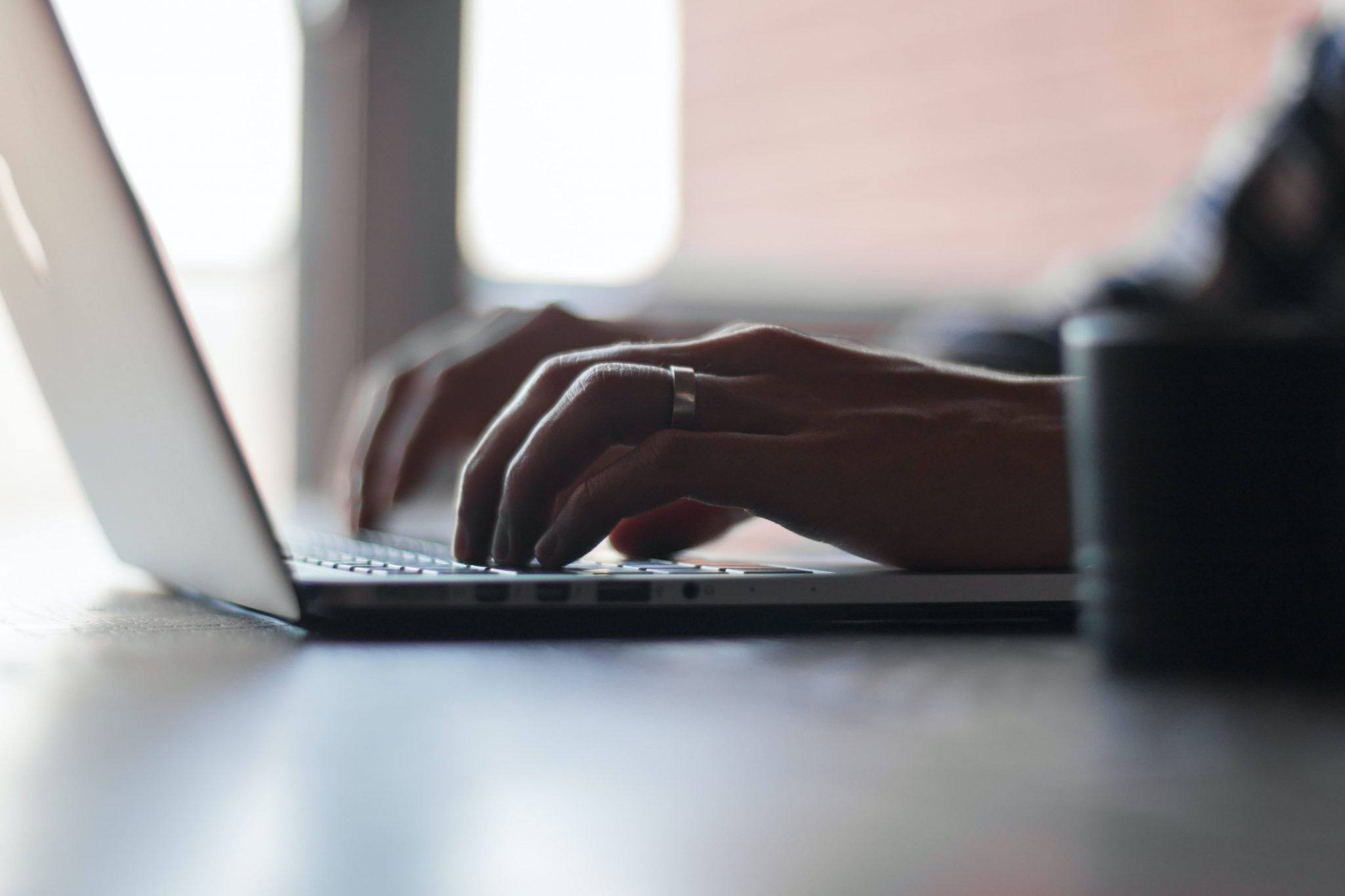 Yes – 12 month broadband deals do come with unlimited downloads. All fixed-line broadband packages from major providers in the UK come with unlimited broadband usage, including downloads and uploads, no matter the contract length. You no longer need to look specifically for unlimited broadband.
Can I get a 12 month broadband contract with free anytime calls?
Yes – you can get 12 month broadband with anytime calls. Whether you're just looking for evening and weekend calls, or need anytime calls, you can do this with NOW Broadband, John Lewis, or Direct Save Telecom.
NOW Broadband: free anytime calls to UK mobiles and landlines, 24 hours a day, 7 days a week. This is available on all three of their broadband packages on a 12 month contract at the moment.
John Lewis: evening/weekend calls are included for free on all 12 month deals. Inclusive calls to UK landlines 24/7 is available for £6 per month. Inclusive calls to UK landlines and 300 inclusive minutes to 35 foreign countries is available for £8 per month. If one of these calling bundles is chosen, you can also add inclusive calls to UK mobiles for an extra £5 per month.
Direct Save Telecom: anytime calls are available for an extra £5 per month on any of their unlimited broadband packages.
Do I need to pay for line rental?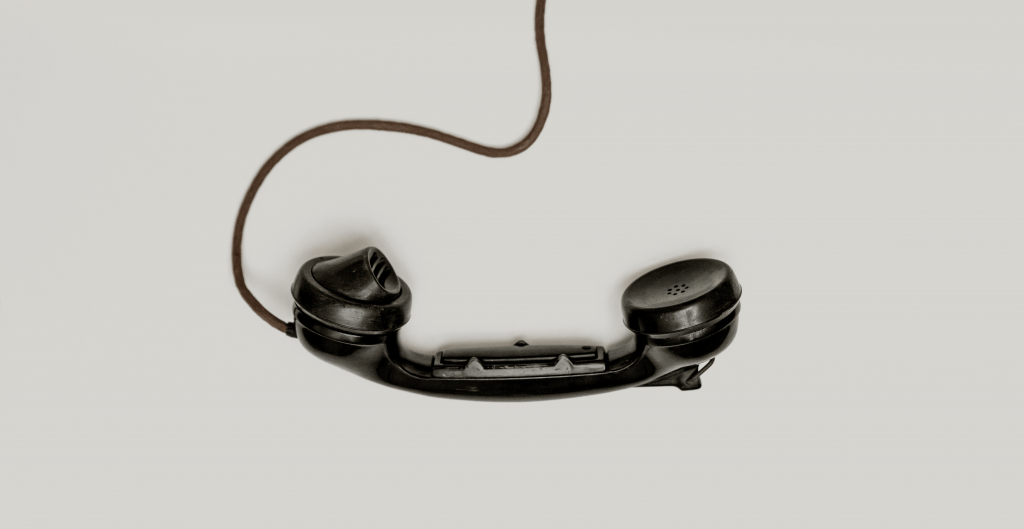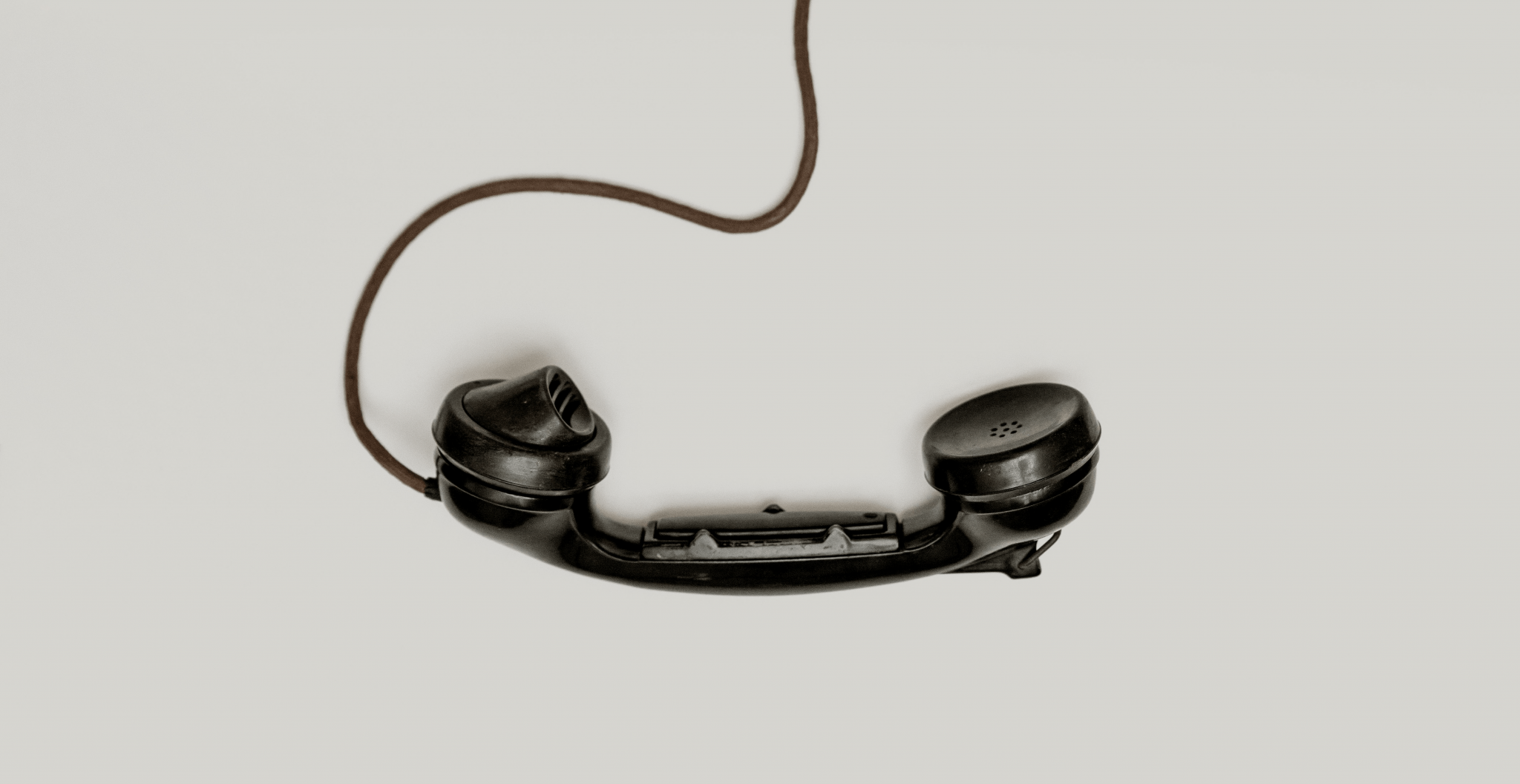 Unless you use Virgin Media or Hyperoptic, you will have to pay for phone line rental to get online at home. This is because your broadband connection will be transmitted through your phone line.
However, normally line rental fees are included in the per month costs. Therefore, you don't need to worry about additional charges beyond the price quoted on the provider's website.
Can I get a 12 month broadband contract with a TV bundle?
Broadband and TV bundles on a 12 month contract are quite rare. However, NOW Broadband has you covered.
With the NOW Broadband TV Membership, you can get Sky Sports for less than £10 per month. Plus, they also offer entertainment and cinema TV bundles, amongst other TV channels, all for a very reasonable per month cost.
Conclusion
This is the end of our buyer's guide.
Hopefully you were able to compare broadband deals and find the right 12 month contract for your specific needs.
If you're still unsure which unlimited broadband package to buy, or what average speed you need, drop us a comment below and we'll get back to you within 24 hours.
About the author

Tyler built his first PC at the age of 12, and since then, he's become obsessed with all things networking and internet-related. He's a massive gamer, loves Rocket League, and also plays Sunday League football.