Looking for a great value broadband package in Glasgow?
In this buyer's guide, we've reviewed the 5 best broadband deals in Glasgow you can buy right now.
Later, we've also discussed some key things to consider when buying broadband deals in Glasgow.
Quick Comparison Table
BEST VALUE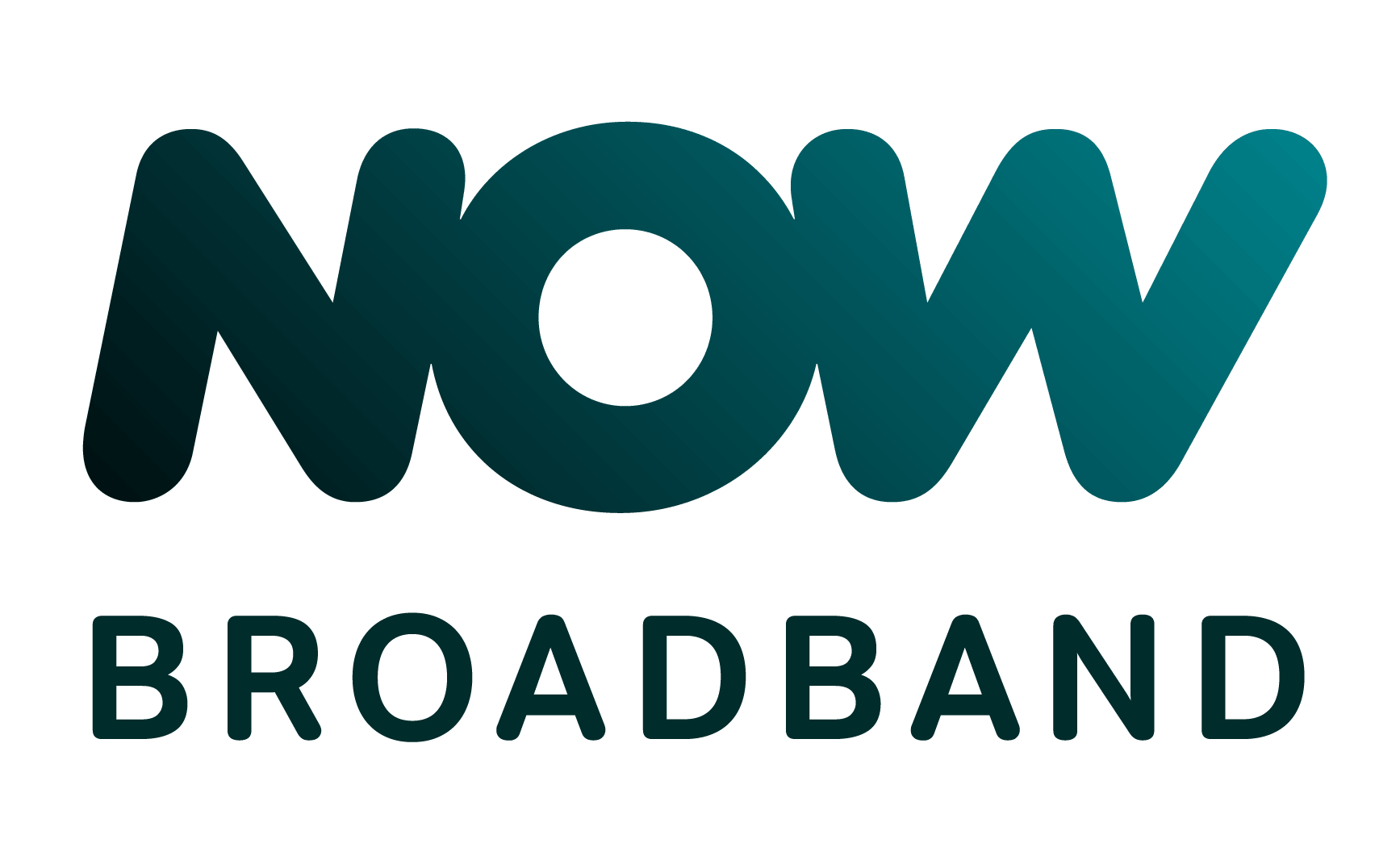 BEST SPEEDS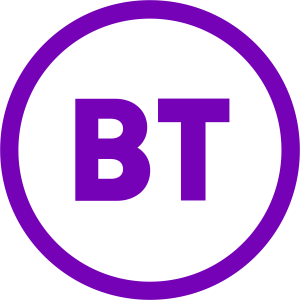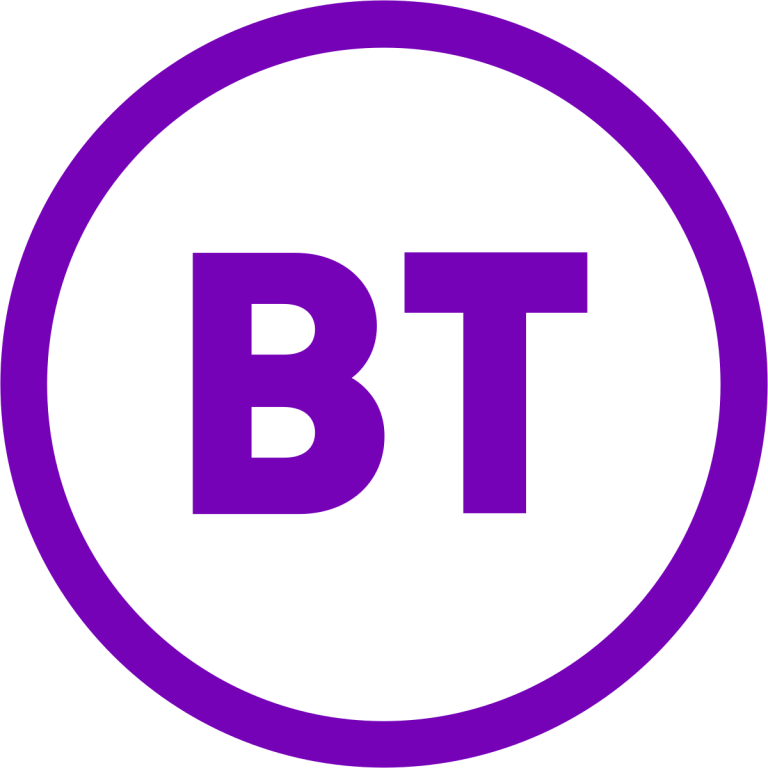 BEST FREEBIES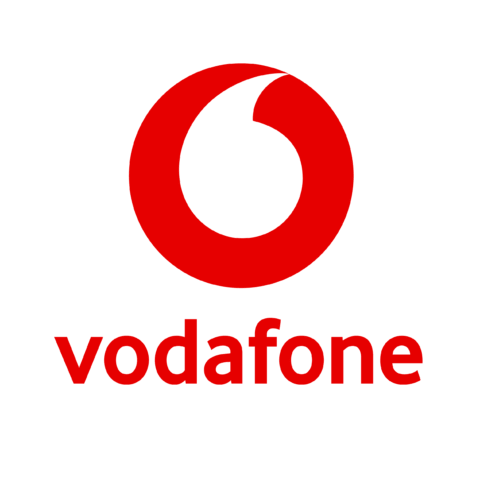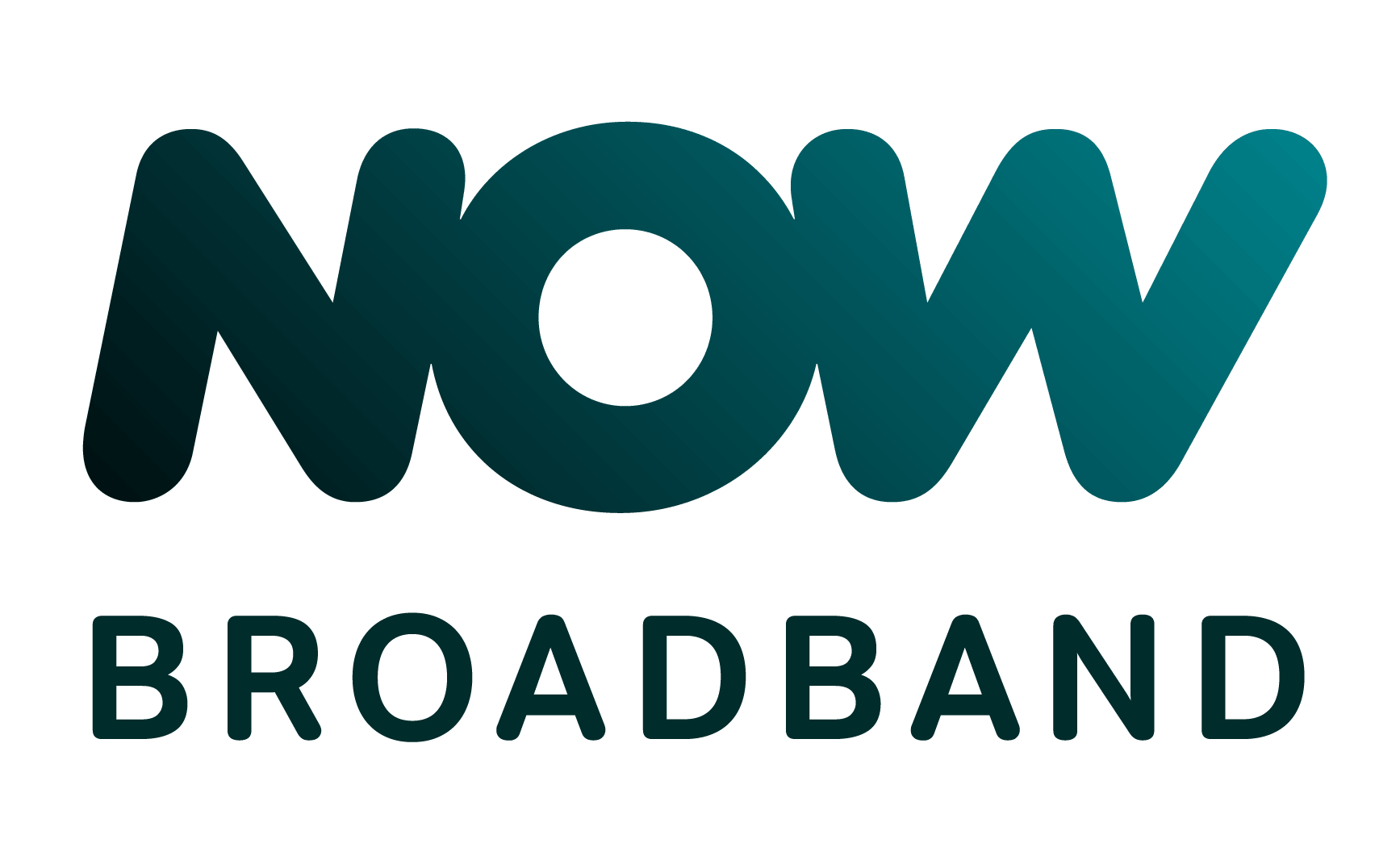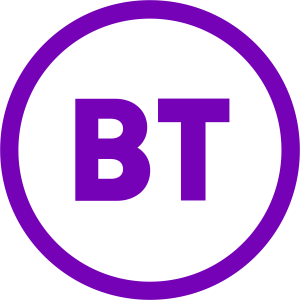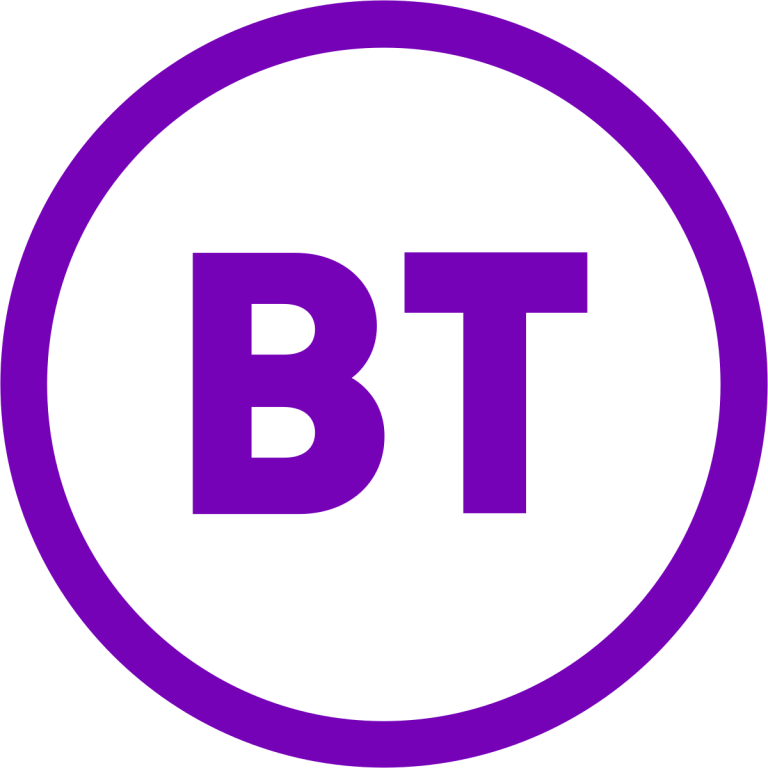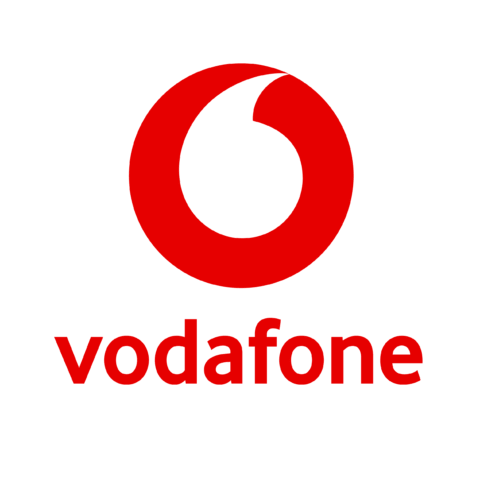 Contents
Best broadband deals Glasgow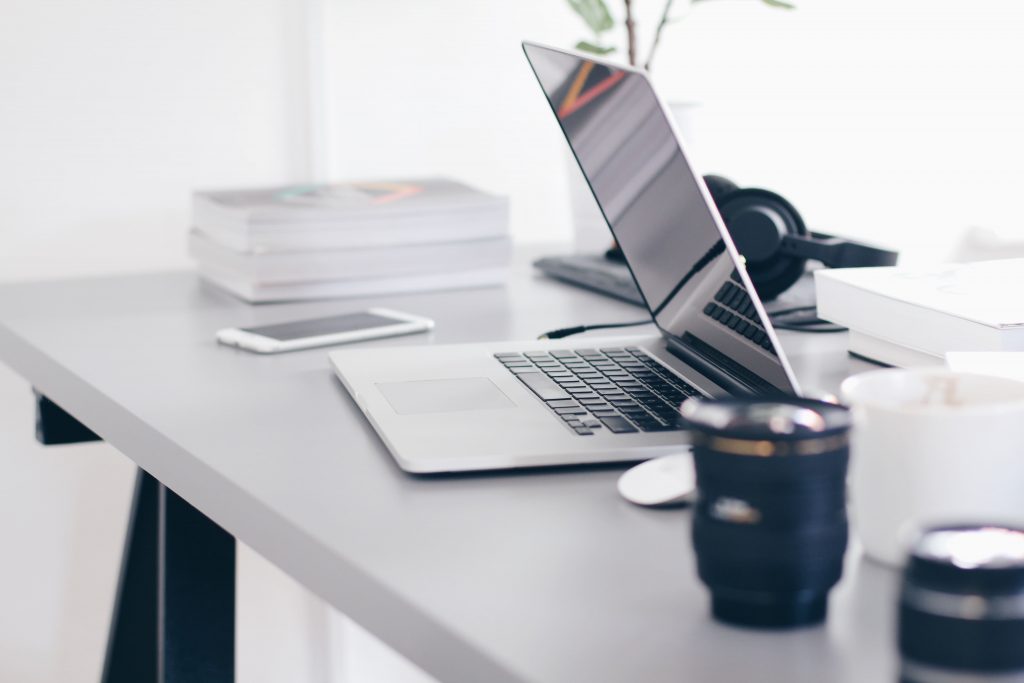 Let's begin the reviews.
In this section, we've reviewed Glasgow's 5 best broadband deals from Scotland's top broadband providers.
If you're looking for cheap broadband in Glasgow, it's hard to go past NOW Broadband.
Their Fab Fibre deal offers great speeds for a very reasonable per month price, and is available basically everywhere in Glasgow. Plus, you can also upgrade to Super Fibre to get even faster speeds – NOW Broadband is currently running a special offer where you can upgrade to this faster plan and almost double your download speeds for the same monthly cost.
There are heaps of other benefits to NOW Broadband as well. The contract is only 12 months, meaning you're not locked in forever, and their broadband deals only have a £5 setup cost. You can also buy NOW Broadband on a month to month basis, albeit you'll have to pay more in setup costs.
What's more, you get free anytime calls included, which is helpful if you ever use your landline.
Overall, for most Glasgow households, NOW Broadband is definitely worth checking out. They offer great speeds, good bonuses, and fantastic value for money. However, they don't offer ultrafast download speeds, unlike BT or Vodafone.
Pros
Great prices.
12 month or 30 day contracts.
Includes anytime calls.
Good speeds on offer.
Cons
No ultrafast plans available.
Overall value rating
⭐⭐⭐⭐⭐
For Glasgow residents, BT broadband has a number of key benefits.
Firstly, it's widely available. You can get BT broadband almost anywhere in Glasgow. And depending on where you're located in the city, you might be able to get ultra-fast speeds of up to 900 Mbps.
Secondly, BT has some of the best customer service of any UK broadband provider. Their team is very responsive, especially in helping you set up your new connection.
Plus, BT offers what they call a "stay fast guarantee". Unlike some other broadband providers, you get a minimum broadband speed with BT, which acts as a buffer, sitting below your advertised average speed. If you fall below the minimum speed, you can claim compensation, or choose to leave the contract.
BT isn't the cheapest provider – although they don't always charge an upfront cost, BT's monthly costs are often quite high. However, they often offer a reward card to new customers, which essentially gives you 2-3 months of broadband for free.
The main downside to BT broadband is the minimum contract length – you have to commit for 24 months. If you're looking for a shorter-term agreement, check out the NOW Broadband deal below.
Pros
Probably available in your area.
Ultrafast broadband available in some locations
Comes with a minimum speed guarantee.
Good reward card offers.
Cons
24-month minimum commitment.
Overall value rating
⭐⭐⭐⭐⭐
Vodafone's broadband deals are actually quite similar to BT's packages. Both providers use the Openreach network, so their deals are available nearly anywhere in Glasgow, including Glasgow city. And both providers have 24-month minimum contracts, with phone line rental incluided.
The difference is, Vodafone's packages are normally a little cheaper. And unlike BT, they don't charge setup costs on any of their broadband plans.
With Vodafone Pro Broadband, you can get 63 Mbps down, plus unlimited anytime calls to UK mobiles and landlines. If you need fast download speed but also want a home phone you can use without worrying about call charges, then Vodafone is a great pick.
Vodafone also likes to throw in free gifts with their broadband deals for new customers. Learn more about the current free gift offering.
The main thing BT has over Vodafone is their broadband speed guarantee. Vodafone uses an average, rather than guaranteeing a minimum speed.
Pros
Good per month prices.
Normally includes a free gift or reward card.
Anytime calls included.
Available nearly anywhere in Glasgow.
Cons
No minimum speed guarantee.
Overall value rating
⭐⭐⭐⭐⭐
If you're looking for ultra-fast fibre broadband, Virgin Media has good coverage in many areas of Glasgow.
It's not available everywhere, but if you can get Virgin Media, you should be able to get broadband a speed of more than 350 Mbps.
Virgin Media broadband isn't cheap in Glasgow, and they do charge a set-up fee on their 18-month deals. However, M100 offers good value – you get a download speed of 108 Mbps for a pretty reasonable per month price.
Another benefit of Virgin Media broadband is the TV and phone add-ons. If you want to watch BT Sport, or need calling minute add-ons, there are plenty of packages to choose from.
Overall, if you can get Virgin Media, and want superfast fibre optic broadband, these deals are a great choice. Just be aware that Virgin Media doesn't offer the cheapest prices per month.
Pros
Ultra-fast speeds.
M100 offers good value.
Excellent choice of TV and calling add-ons.
Cons
Not the cheapest.
Not available everywhere.
TalkTalk offer some of the cheapest broadband deals in Glasgow you can buy right now. Although they don't have ultra-fast fibre optic broadband, you can get superfast speeds at a good price, without having to lock into a 24 month contract – it's 18 months instead.
As we just discussed above, Vodafone offers anytime calls with their broadband packages. But TalkTalk specialise in phone calling minutes, so why would you consider them?
The benefit TalkTalk has is their flexibility. You can add and remove extras whenever you like, allowing you to control your monthly cost. So if a family member goes overseas on holiday, you can simply switch on the relevant calling minute pack for only as long as you need.
These month-to-month add-ons are available with TalkTalk's TV packages as well, which is useful in case you just want to catch Rangers or Celtic action in the Champions League.
Once again, the only real issue with TalkTalk is their broadband speed guarantee. You get a 30-day window in which you can leave if your speeds aren't up to scratch. However, after this, you only get an average speed guarantee, not a minimum.

Pros
Great value.
Good TV & phone add-on flexibility.
Contract lasts 18 months instead of 24 months.
Cons
Satisfaction guarantee only available for 30 days.
Glasgow broadband buyer's guide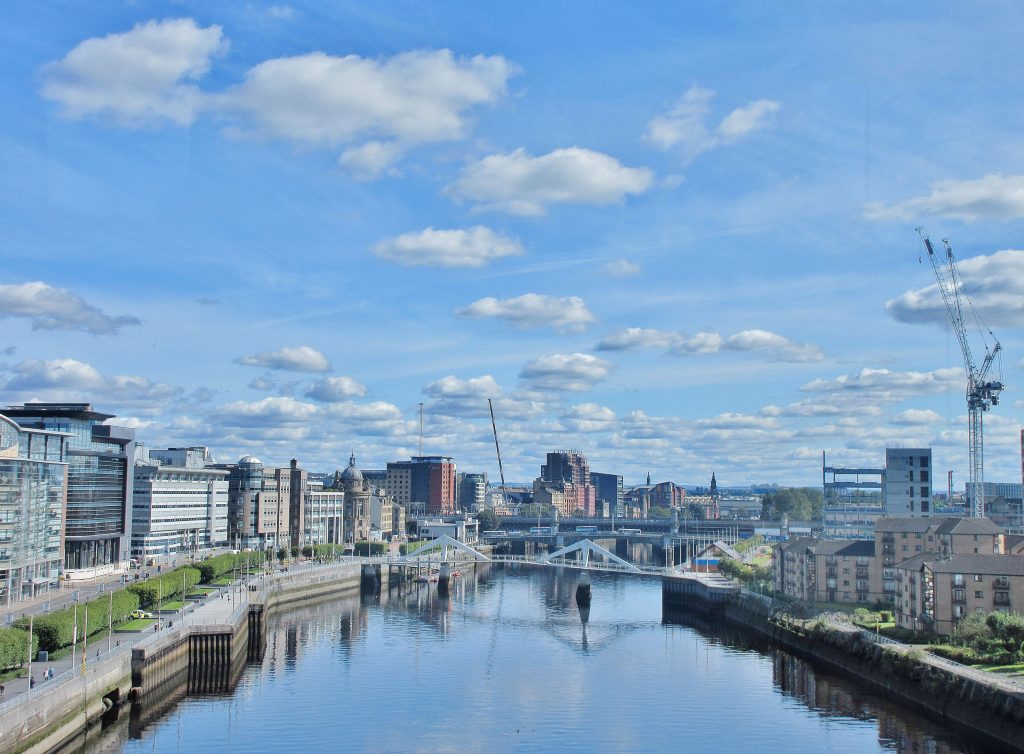 Now we'll look at some of the key things you need to know to help you find the best broadband deal as a Glaswegian.
What broadband providers service Glasgow?
In general, you can buy broadband from most UK internet service providers (ISPs) in Glasgow. The choices on offer will be similar to those in other cities such as Edinburgh.
However, although they generally offer the best deals, there are a few UK broadband providers that don't service the whole of Glasgow.
Hyperoptic, the ultrafast fibre broadband provider, only serves a handful of premises in central Glasgow with their fibre to the building offers. And while Virgin Media is available, their coverage is a bit spotty. They are definitely worth checking out though, if you're after fast broadband speeds.
You can normally get good speeds with Openreach providers in Glasgow. Openreach is the BT broadband network, and most other broadband providers, including Plusnet, Vodafone, TalkTalk, and Sky, simply resell Openreach broadband services.
On the whole, Glasgow's broadband coverage is quite decent. You can use the Ofcom coverage checker to see a list of each broadband provider available at your address, and the speeds they each offer. Remember: comparison site postcode checkers can be misleading, in that they will often show broadband plans that are not actually available at your address.
What is the fastest broadband in Glasgow?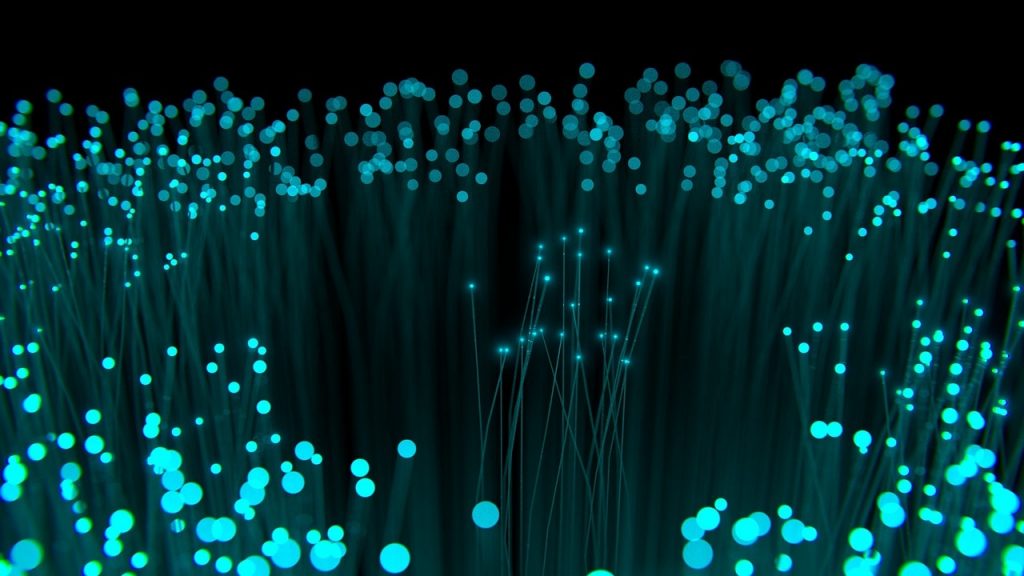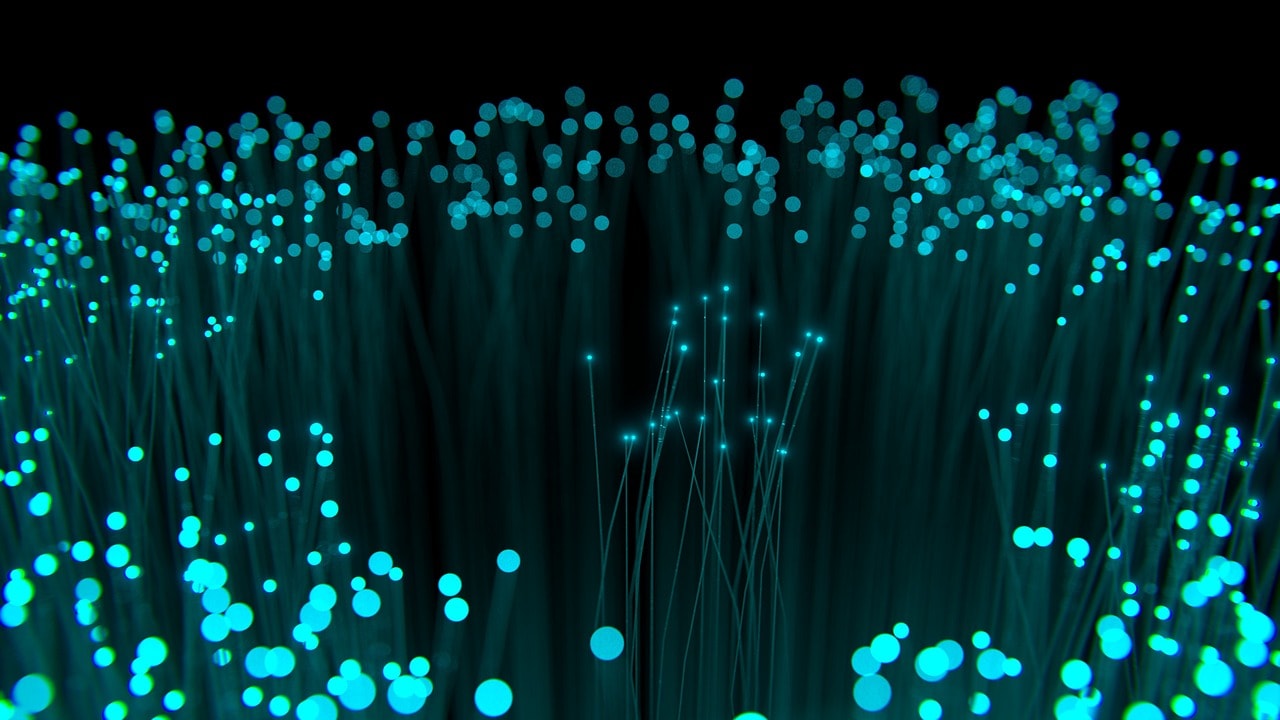 Nearly all households in Glasgow can access superfast broadband services (above 24 Mbps).
If you're after ultrafast fibre broadband (above 300 Mbps), you might be able to get it, depending on availability in your area. Here are your options to find fast broadband deals in Glasgow.
First, check the Hyperoptic website and put in your postcode, on the off-chance they provide broadband services at your address.
Second, check the Virgin Media website. If they happen to service your building, you should be able to get speeds of more than 300 Mbps.
Failing that, try BT. Depending on the Openreach infrastructure in your area, you may be able to get download speeds of 300 Mbps or even more.
What does Mbps mean?
Mbps means "megabits per second". It's a way of measuring internet speed. If your download speed is 10 Mbps, your internet connection will download 10 megabits of data every second.
You have an upload speed separate to your download speed, which is also measured in Mbps. It's normal for your upload speed to be a lot slower than your download speed, because most households don't upload as much data as they download.
For context, Netflix can stream HD video buffer-free with a download speed of at least 5 Mbps. A 1-gigabyte movie file will take 27 minutes to download on a 5 Mbps connection.
How do I decide how much bandwidth I need?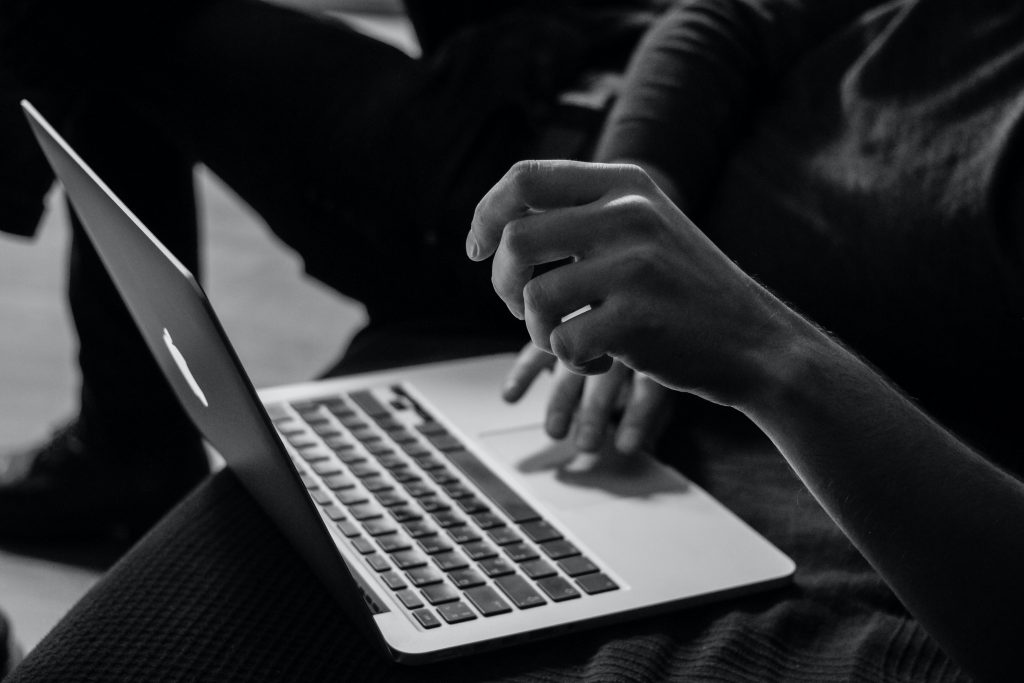 The examples we just discussed above (streaming Netflix and downloading a movie) may be a little misleading. If 5 Mbps is enough for Netflix, then why would anyone possibly need more than 10, 20, or 30 Mbps?
The amount of bandwidth you need also depends on how many people live at home. If there are more people online requesting more data at the same time, then this can slow you down, unless you have fast broadband.
To determine how much broadband speed you need, given your household and your home Wi-Fi usage, see our speed needs calculator.
Apart from bandwidth, what else do I need to consider when buying broadband in Glasgow?
Here are some other factors to think about when choosing the best Glasgow broadband deal for your household:
What TV add-ons do I want? Read our write-up on broadband and TV deals.
What phone minute add-ons do I want? Read our write-up on broadband and phone deals.
Will there be an infrastructure upgrade in the near future that will allow me to access faster broadband speeds? CityFibre is currently rolling out gigabit fibre optic broadband across Glasgow city. So if you're lucky, you might be able to access faster download speeds soon.
How much will I pay for broadband in Glasgow?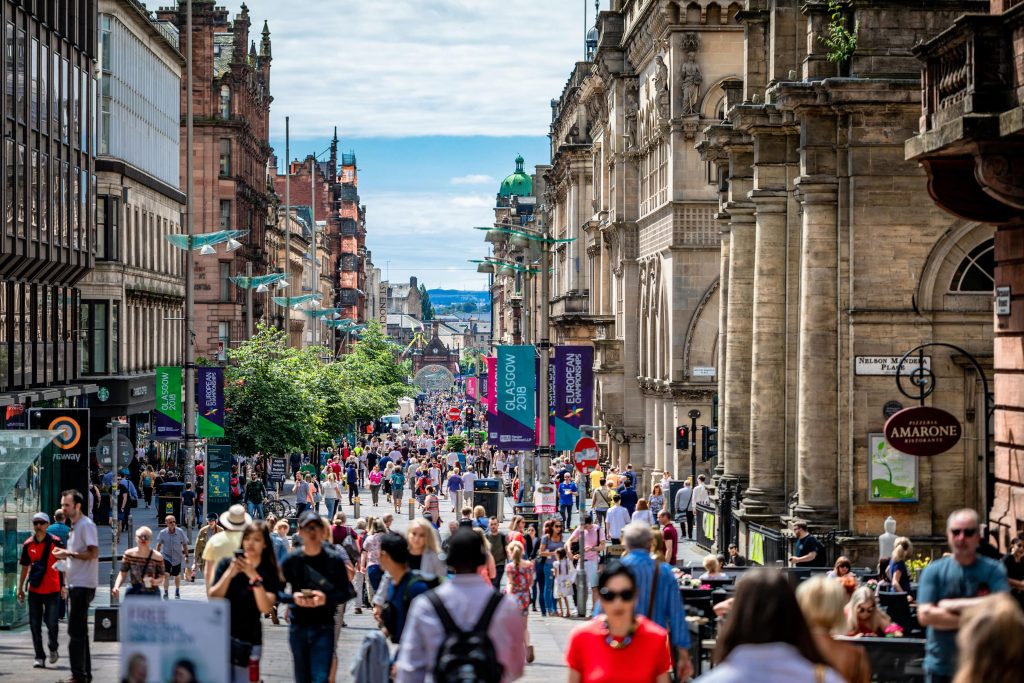 As you might expect, the price you'll pay per month for broadband in Glasgow will depend on a number of factors, such as:
Your broadband speed.
Whether there are any add-ons such as TV or phone deals included in the package.
The length of the broadband contract you commit for.
In general, you should be able to find good broadband deals in Glasgow for about £21-£25 per month.
Note that if you buy ultrafast fibre optic broadband, your per month cost could easily double, especially if you include phone/TV add-ons in your broadband package.
What broadband contract length should I go for?
To choose the right contract length for your broadband plan, the same considerations apply in Glasgow as they do in the rest of the UK.
Essentially, the longer you commit for, the less you will pay per month. Also, ISPs will often increase the per month cost as soon as your contract expires, so being in-contract for longer can be helpful.
However, there are reasons you might want to avoid locking into a long-term contract:
You'll be moving home soon and might not be able or want to use the same ISP at your new address.
You're a student and aren't at your accommodation during the summer, or are graduating soon.
You want to trial a certain ISP for a limited time, and therefore don't want to lock in for the long-term.
It is possible to a broadband provider that offers a month-to-month contract in Glasgow, although this will typically involve higher setup costs.
NOW Broadband currently offers plans on a month-to-month basis.
How much broadband data will I get?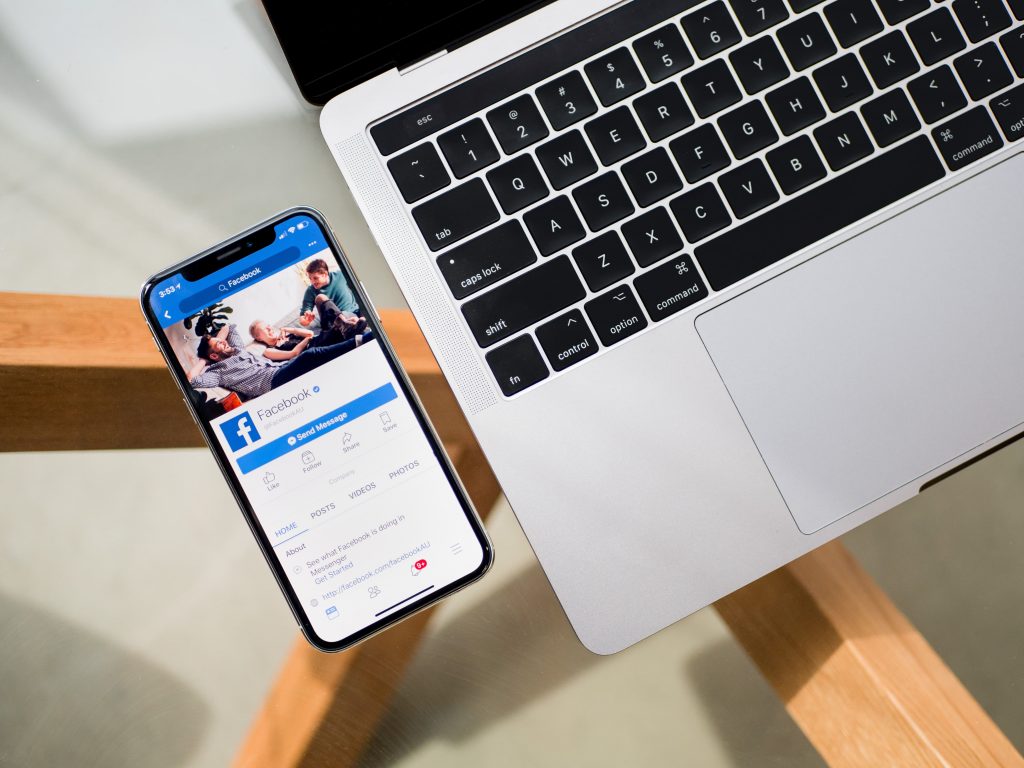 In urban areas such as Glasgow city, the best broadband packages from leading providers will come with unlimited downloads.
You only need to worry about data caps when buying mobile broadband, such as with a dongle.
Conclusion
This is the end of our buyer's guide on Glasgow broadband deals and internet service providers.
Fortunately, as a Glaswegian, you have a lot of choice when shopping for broadband – especially compared to those living in rural Scotland.
You just need to figure out how much bandwidth you actually need. Then, it's easy to compare the best broadband deals with an appropriate download speed, and find the best broadband package with good customer support.
We hope this guide helped you to compare broadband deals in your area. Please feel free to leave a comment below if you need help choosing the right home broadband package to buy.
About the author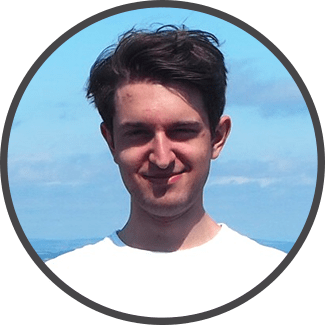 Tom is the founder of Broadband Savvy. When he's not writing about broadband, you'll find him walking his dog (Rex) or playing agar.io.