Looking for a broadband and phone deal?
In this buyer's guide, we've reviewed the 7 best broadband and phone deals in the UK in 2020.
We've also discussed some key things to consider when buying, to help you find the best deal for your specific needs.
Contents
Top 3 Picks
Here are the best three broadband and phone deals in the UK in 2020.
Best Broadband and Phone Deals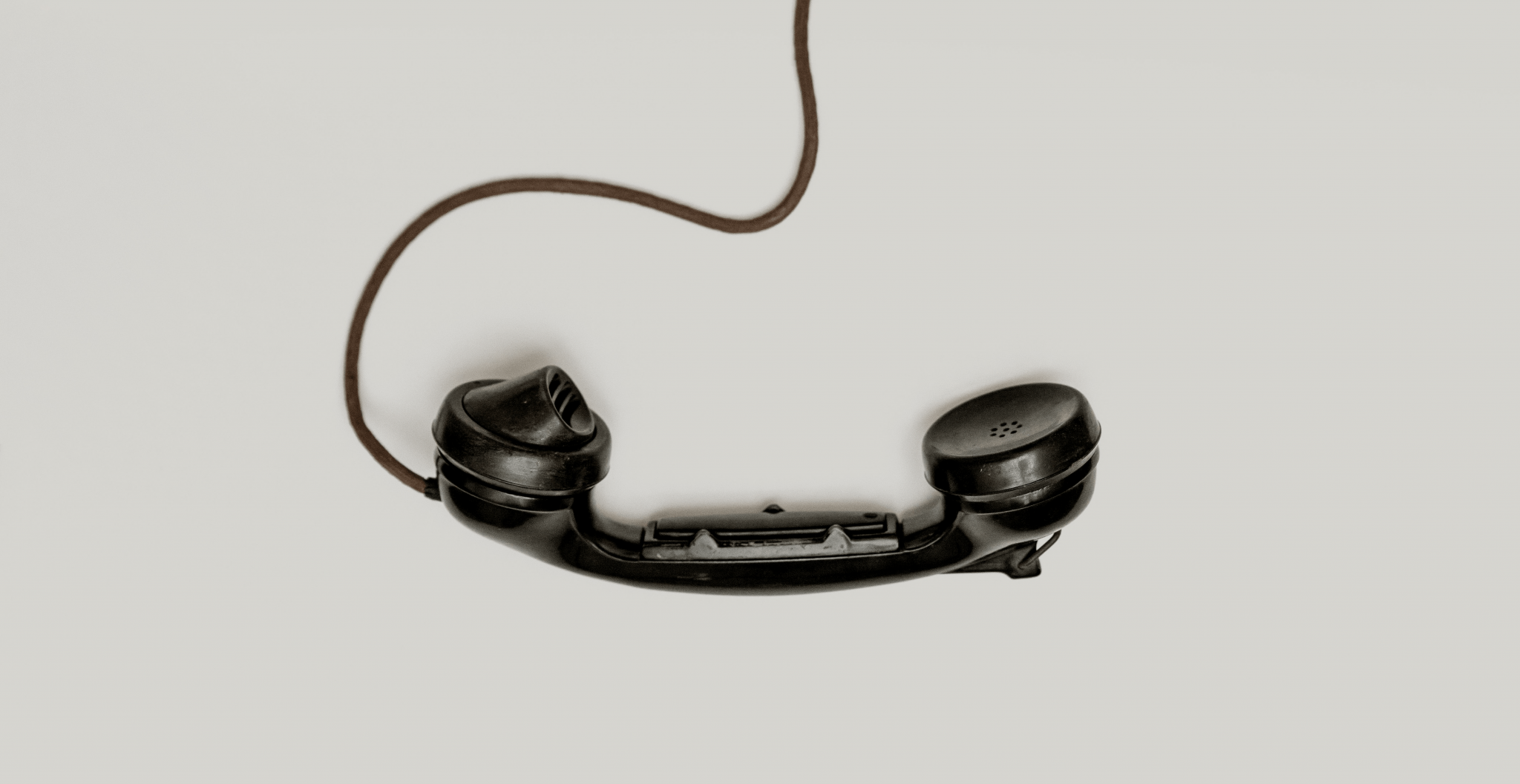 Let's begin our reviews.
In this section, we've looked at the best broadband deals that also come with an excellent home phone plan.
Plusnet don't advertise broadband and phone deals as a specific package. However, this is a blessing in disguise.
Rather than having to pay for broadband speed you don't need, you can choose the exact internet plan you want and combine it with the perfect call pack, or packs. You don't have to pay a penny more than you need to.
This flexibility is pretty great, but so is Plusnet's customer service. They're one of the highest-rated providers in the UK in terms of customer satisfaction.
What's more, their prices are pretty reasonable, and you can choose a contract length that works for you. It's even possible to just pay month-to-month, without locking into a fixed-term contract. This isn't something that's available with most other providers.
Overall, we can't fault Plusnet for their broadband and phone plans.

Virgin Media offer some of the fastest broadband in the UK. So if you need quicker internet than what Plusnet provide, Virgin is definitely worth checking out.
Like Plusnet, Virgin have a few different call plans on offer. By default, you get Talk Weekends (and line rental) included with all of their broadband plans. This means you get inclusive weekend calls to UK landlines, 0870 numbers, and Virgin Mobile customers.
Weekday calls are charged at fairly reasonable rates, but you can also pay for the "Talk More Anytime" pack to save some money. This deal allows you to make calls to nearly all numbers, including mobiles, on any day of the week.
Virgin is a bit more expensive than most of the competition. However, if you need fast internet, or if you also want a TV deal, they're definitely worth a look.
PS: if switching from an Openreach company – don't fret – you can still keep your landline number when moving to Virgin.
As Britain's biggest broadband provider, there are certainly benefits to BT.
You generally get a nice tech freebie when signing up, and they have a minimum speed guarantee. Meaning, you can leave the contract without penalty if the speeds are not up to scratch.
Rather than selling just a few different broadband and phone deals, BT gives you the flexibility to build your own bundle. You first select a speed, then add on whatever you'd like to have. It's easy to include BT Sport for example if you want the watch the Champion's League.
We really like the call minute add-ons, because they're very simple to understand. It's a flat 20p a minute rate to any UK number at any time, but you can add 500 minutes per month for just £5. Or, it's possible to add unlimited UK calls at any time for just £12 per month. There are also plenty of options for international calling.
There's a catch though – the minimum contract length is 24 months, meaning that while the plan itself is flexible, you have to commit to BT for an extended period.
The Post Office offers one of the best-value broadband deals out there. With their "Unlimited Fibre" plan, you get 38Mbps on a 12-month contract, for a very reasonable price (and no setup fee). And unlike quite a few other providers, the Post Office commit to no mid-contract price rises.
But what makes them great for heavy callers is the sheer number of call packages on offer. There are currently 7 available – they're well-hidden on the website for some reason, so to view them you may need to add the broadband to your basket and try to select some add-ons.
Note that you get the "Anytime" package thrown in with broadband (which offers good basic level coverage). However, this only lasts for the first 3 months of the deal.
The good thing is, if you happen to make a call or two outside of the call add-ons you've chosen (or you'd prefer not to lock in to a specific package), the Post Office has quite reasonable per-minute fees for different types of calls made.
John Lewis has a pretty simple approach to broadband. You pick one of three speeds, choose a call package (if you want one) and checkout – no freebies/gimmicks. Line rental is always included, there are no activation fees, and every plan comes with a 12-month contract.
Their mid-level broadband package offers 36Mbps down, but it also comes with included calls to UK landlines in the evening (7pm-7am) and anytime at the weekend. However, you'll be charged if the call lasts for over 60 minutes.
If you're looking for a little extra, you can add one of two call plan upgrades:
Anytime – calls to UK landlines, for £6 a month.
Anytime + international – unlimited anytime calls to UK landlines + 300 international minutes to 30 different countries, for £8 a month.
If you get anytime + international you can also add unlimited anytime calls to UK mobiles for another £5 per month.
Also, if 36Mbps isn't quite enough speed for your needs, you can also get these call packs with John Lewis's Fibre Extra broadband, which offers average speeds of 66Mbps.
EE do a good job hiding their landline call packs. You'll have to begin the checkout process to see them.
However, once you do find these add-ons, they're pretty good deals.
There are three call packs: one for UK landlines, one for UK landlines and mobiles, and one for UK landlines and mobiles plus international landlines (covering 50 countries).
Fortunately, you don't need to worry about what time you're calling, because each pack covers anytime calls.
Be aware that there are no calls included as standard, and the per-minute rate is relatively high (but not extremely expensive).
The broadband is great though. There are heaps of speeds available, including 4G dongle alternatives, and you can put in your postcode on the website to find out exactly what speed you'll get before buying.
The great thing about TalkTalk's broadband and phone model is the fact that you can add or remove your "Call Boosts" at any time, even mid-contract. Meaning, if friends or family go overseas for example, you can add the international call pack for just the month they are away.
Currently, there are two of these boosts you can buy.
One covers anytime calls to any UK number, and the other gives you 1000 mobile and landline minutes to 50 different countries.
On the whole, these are great packages for those that make a lot of calls, especially if you're often getting in touch with family and friends overseas.
TalkTalk's broadband deals are also pretty reasonably priced. You do have to sign up for 18 months to get a good deal on the faster plans, but you get a 30-day grace period in which you can leave if the speed isn't up to scratch.
UK Broadband/Phone Buyer's Guide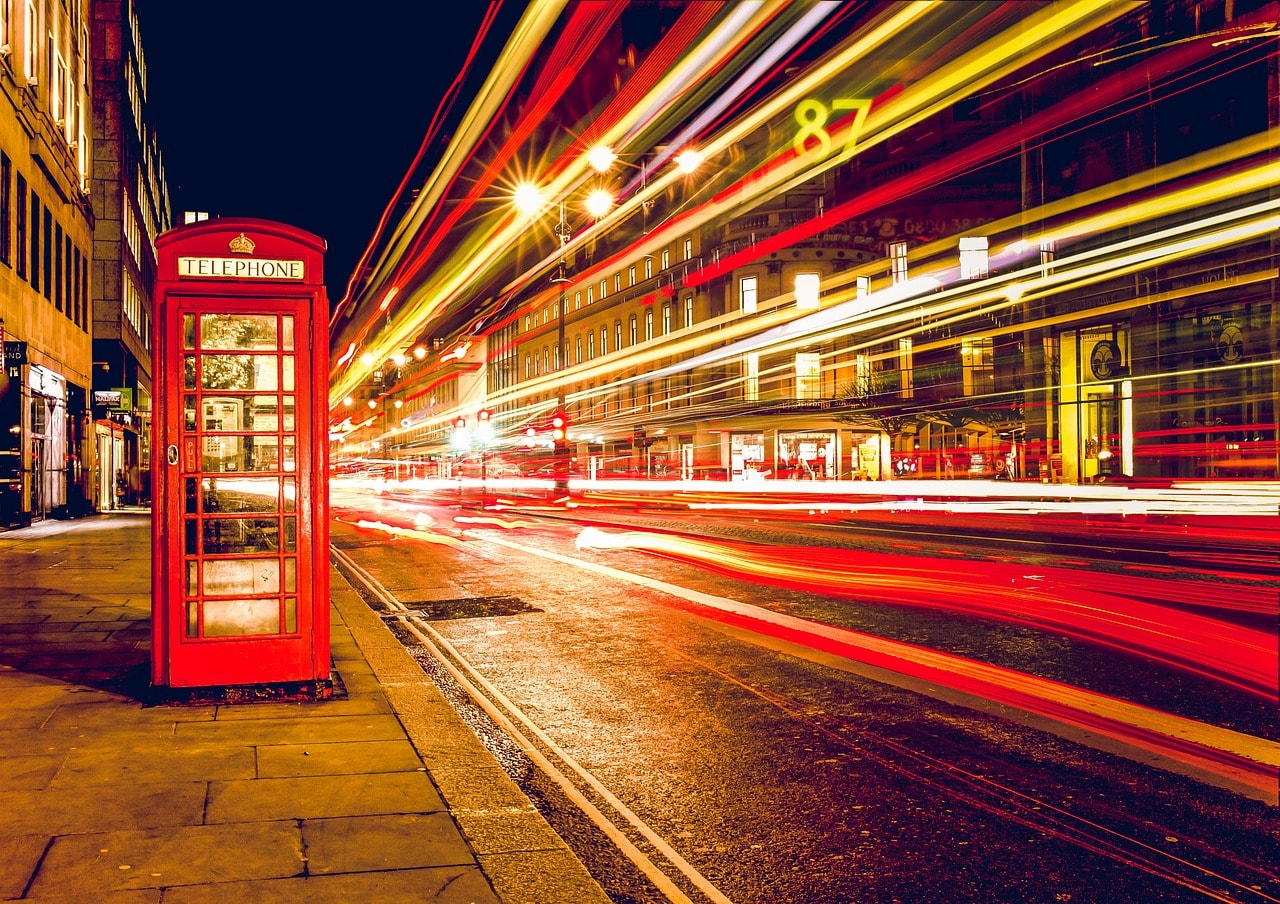 In this part, we'll discuss some key things to consider, to help you find the best broadband and phone deal for your specific needs.
How do broadband and phone deals work?
Typically, broadband and phone deals are structured quite simply.
You pick a broadband deal from the provider's regular range. Then, at checkout, you can add a landline call minutes pack, to create a broadband and phone bundle.
Each provider might have slightly different ways of doing this.
For example, with John Lewis, you have a choice of one of three given call packages. But with other providers, there may be a much larger number of smaller call packs available, which you can combine to create the deal that works for you.
What type of broadband and phone deal is best?
When picking an internet and phone package, you need to think about your specific needs.
Who are you calling?
Where are they located?
What are you calling them on? Their mobile or landline phone?
How often do you call them?
What time of day do you call them?
The reason this is important is because different plans will provide different call minute bundles for different types of calls.
For example, you might be able to save a lot of money by buying a plan that only covers calls to UK landlines during daylight hours, if these are the types of calls you make.
On the other hand, if you often call overseas, you will want a plan with international minutes included to ensure that you don't pay too much for these types of calls.
Can I keep my number if I switch broadband provider?
Yes, unless you're also moving house to a new location in a different exchange area.
Assuming you're staying put, here's how to keep your phone number.
If transferring between Openreach providers (meaning, not to or from Virgin Media) then all you have to do is tell the new provider what your number is as you sign up. There should be a field you can type it in on their website.
In this case, you don't need to do anything about the old broadband/phone plan – the new provider will handle its cancellation for you.
If transferring to/from Virgin Media, you'll need to tell the new provider who your old provider was. There should be a place to do this (and provide your current phone number) when you sign up. You will also need to cancel your contract with the old provider yourself – the new provider won't be able to do this for you.
What is Openreach?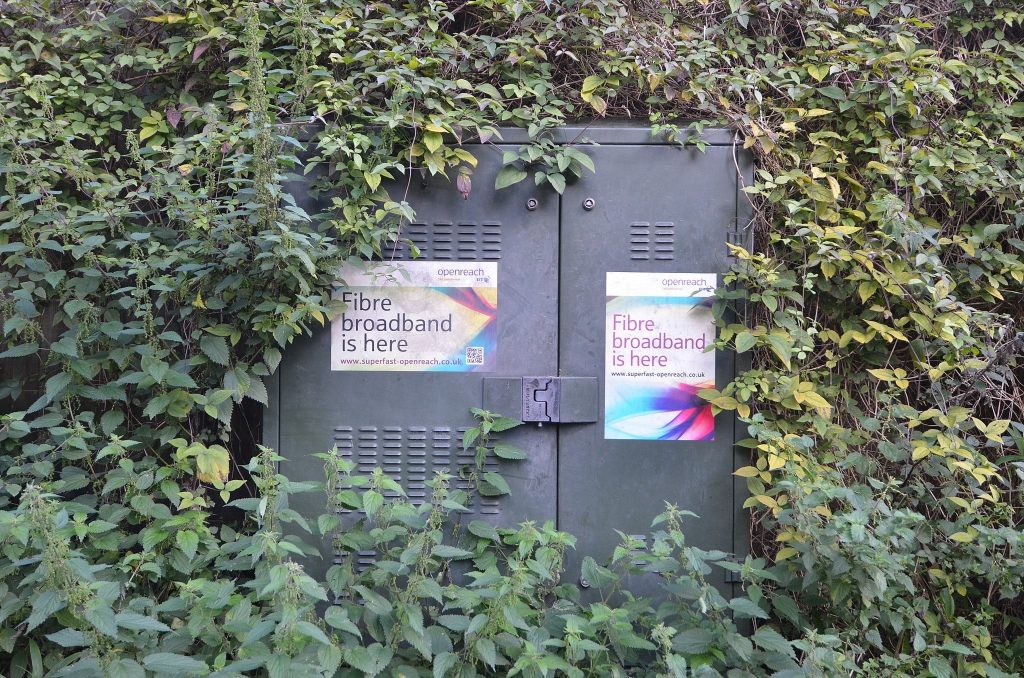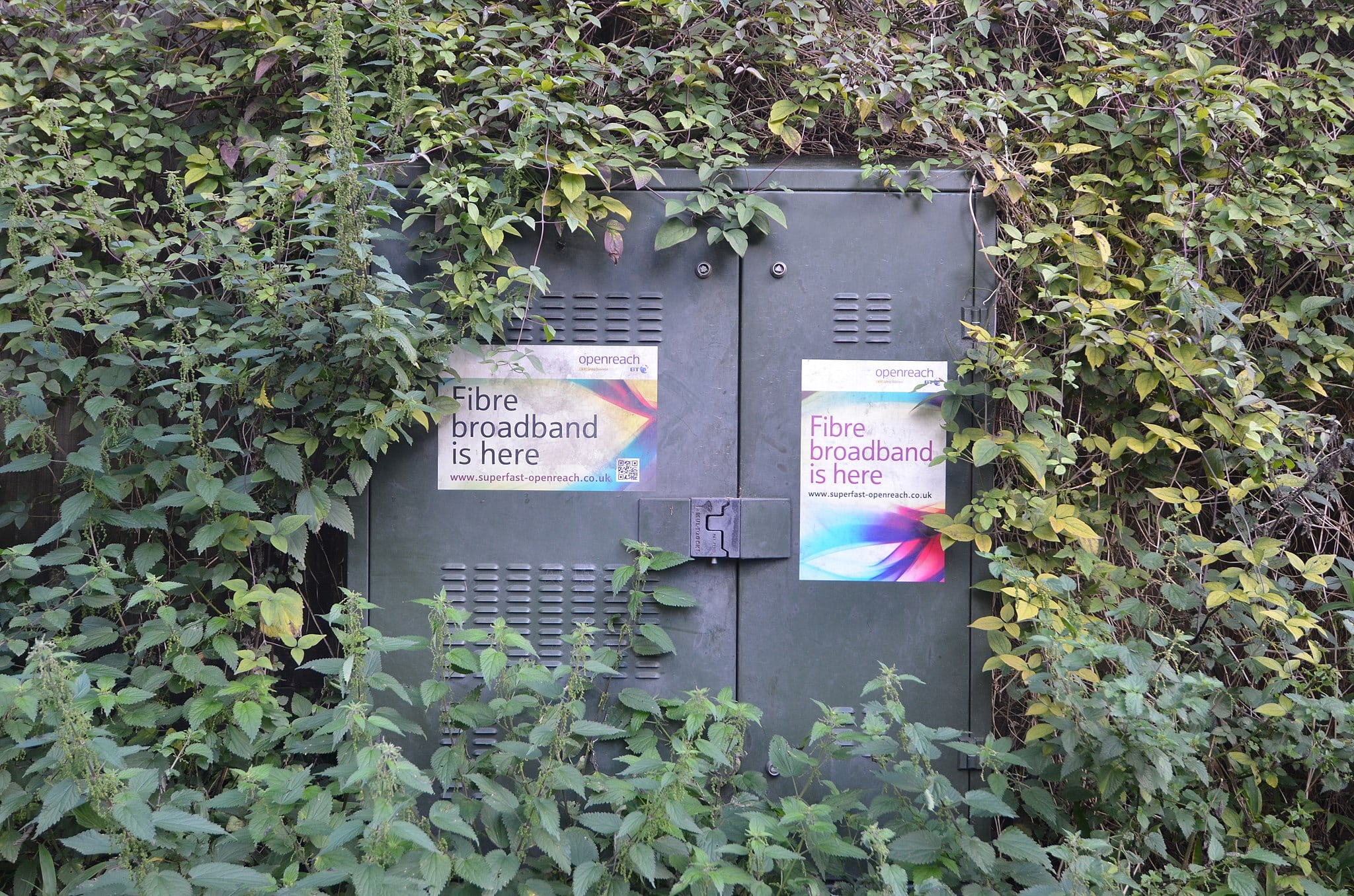 Basically, there are two categories of company you can get a broadband and phone deal from.
Openreach providers that use BT's network. These include Plusnet, EE, John Lewis, TalkTalk, and Post Office Telephony, among others.
Non-Openreach providers that have their own separate broadband/phone infrastructure. Currently, the only two companies with their own network are Virgin Media and Hyperoptic. However, Hyperoptic does not provide phone plans.
The thing to remember about this is it's a bit harder to transfer between Openreach and non-Openreach providers, because you have to contact both companies.
If you are a BT customer switching to Plusnet for example, you would only have to tell Plusnet. They would handle the entire process, including cancelling your BT contract.
However, there are benefits to being with Virgin Media – they have some of the fastest broadband available.
It's important to weigh up the pros and cons of each provider before making a decision.
What is line rental?
In the UK, your internet connection is delivered through your phone lines. Therefore, you must pay a line rental charge, unless you're with Virgin Media.
This charge is included with your regular monthly broadband fee. The amount it actually contributes to your bill is quite low, so it's not something to worry about. Instead, compare providers based on the total amount they charge per month.
For example, even though Virgin Media doesn't charge line rental unless you use your landline, they're normally one of the more expensive broadband providers when comparing similar speed plans.
Will a handset be included with my deal?
Currently, no UK home phone deals come with a home phone handset. Few broadband providers even have them.
BT  is the exception. They sell a range of handsets, which they offer at lower prices for their customers. However, if you get one, it won't be included for free with your plan – you'll have to pay for it separately.
It's worth noting that there are some really smart handsets on the market these days. Some have features like nuisance/spam call blocking, hands-free speakerphone, and being able to block numbers by type.
Therefore, it's always good to shop around if you need a new home phone.
Who are the best broadband and phone providers?
As we described in our reviews, the best broadband/phone deal for you will depend on your needs.
There is no single best provider. This is why the UK broadband market is so fragmented – there are plenty of good providers.
Money no object, BT have some of the best broadband and phone deals in terms of overall features. You can get BT Sport, high-speed fibre broadband, and even WiFi extenders – all in a single package.
However, other providers like Plusnet also offer some really good value-for-money alternatives. Their plans are a great choice for those looking for the best-value bundle.
How much broadband speed do I need?
It depends.
The more people in the house, and the more you use the internet, the faster you will want your connection to be.
Essentially, the more data you download, the more your internet will be "clogged up" if your speeds aren't fast enough.
This is why you sometimes experience slower average speeds in the evenings, when everyone is home from work and school and watching TV or playing online games.
To calculate exactly how much speed you need, you can use this handy bandwidth calculator.
Do I need more broadband speed to make phone calls?
No. What matters most is that you have a stable phone connection – meaning, that your lines aren't degraded or anything like that.
If making calls using Skype, Viber, or other similar apps, then your internet speed does matter a bit. This is because these services use the actual internet, not just your phone lines.
You will want at least 1Mbps to use voice calling apps, which all broadband deals these days will have. However, the stability of your connection is still very important.
What if I also want a TV package?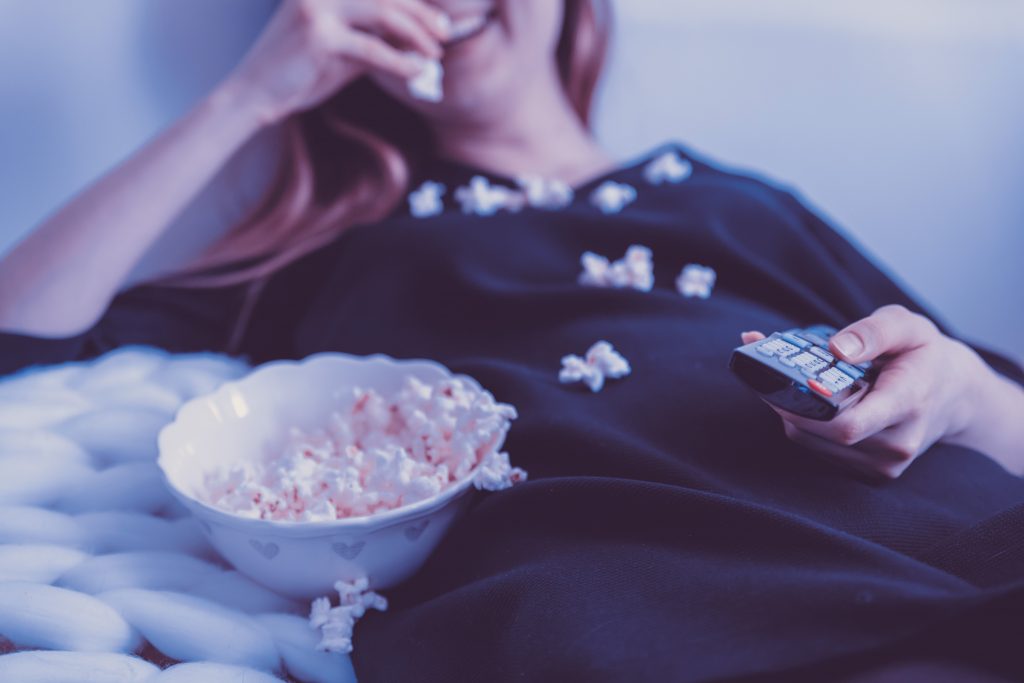 If you want a broadband, phone, and TV deal, you will want to look for broadband and TV deals. Then, add a phone package to this bundle.
Remember, not all providers have TV packages, even though they provide landline services. Therefore, your choice is reduced a little bit if you also want TV.
To find out more, check out our broadband and TV deal reviews.
How do I ensure I don't get spam or scam calls?
Unfortunately, screening malicious calls on a landline is quite difficult. However, there are a few things you can do.
Some landline providers, like EE, will provide features that allow you to reject anonymous callers. Combined with calling line identification, this will allow you to only pick up calls from numbers you recognise.
There are also devices, like TrueCall, that will attempt to block known spam numbers for you. However, these sorts of services can be quite expensive.
On mobile phones, there are a much larger range of apps and inbuilt settings to help out-wit scammers and fraudsters.
Should I ditch my landline phone?
In this day and age, the landline phone is becoming less and less popular.
The amount of landline phone minutes used in the UK has almost halved from 103 billion minutes in 2012 to 54 billion in 2017, and has continued to decline since then.
People are making the switch because with 4G and 5G coverage increasing and mobile data becoming much cheaper, it now makes more sense to make calls over the internet using VoIP.
VoIP means "Voice over Internet Protocol". It basically means using apps like Skype to have conversations.
Landlines may cost you a little more per month. However, there are perfectly valid reasons to still have a home phone in 2020 and beyond:
They're easier to use, especially if you're not used to using VoIP apps or a mobile phone.
You might have other people who want to call you on your landline number.
There might be other people you want to call from a landline rather than a mobile.
You might not use your mobile much, or have a prepaid plan and not want to use your minutes when you don't need to.
Conclusion
Keep in mind, if you can't find a broadband and phone deal that you like, it can be worth looking at switching to VoIP apps like Skype.
These alternatives won't penalise you for calling at a certain time of day, and won't charge you by the minute. However, they might take a bit of getting used to if you've never used them before.
Still not sure what to get? Drop us a comment below and we'll get back to you as soon as possible.
About the author