Whether you're living in Belfast or in rural Northern Ireland, it can be difficult to find a good broadband provider.
In this buyer's guide, we've reviewed the 5 best broadband deals in Northern Ireland as of 2021.
We've also outlined some things you'll need to know when buying broadband in Northern Ireland.
Quick Comparison Table
BEST OVERALL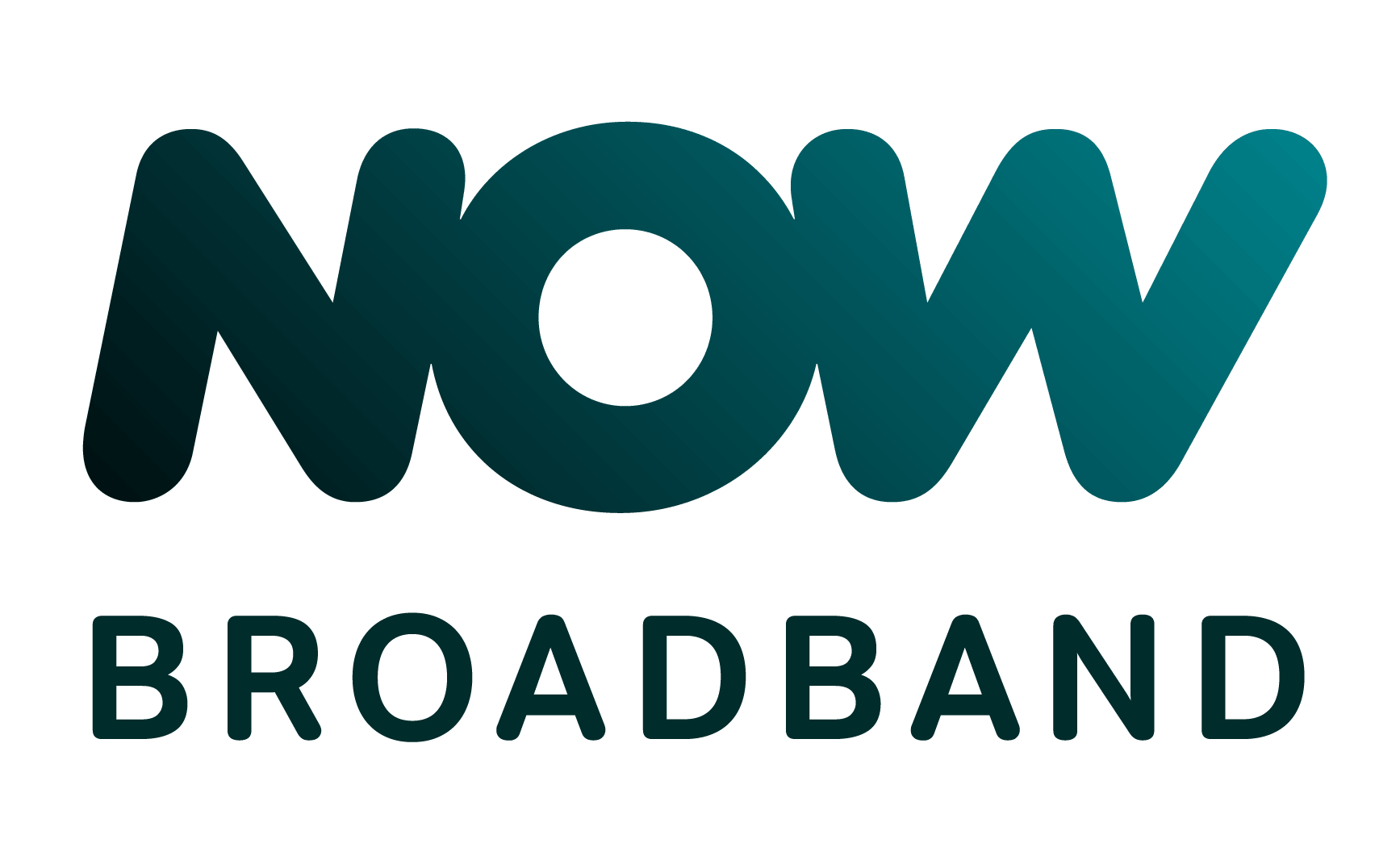 BEST FREEBIES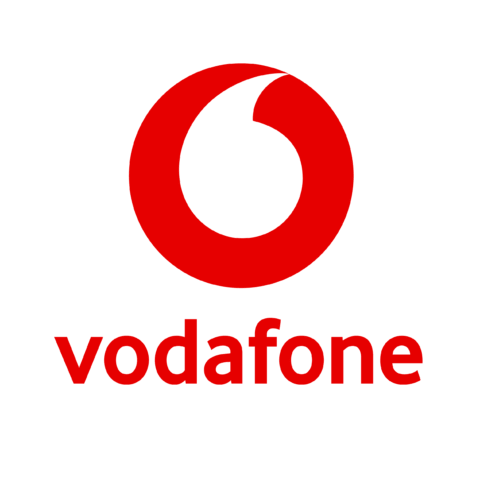 BEST ULTRAFAST PLANS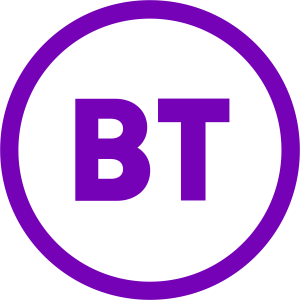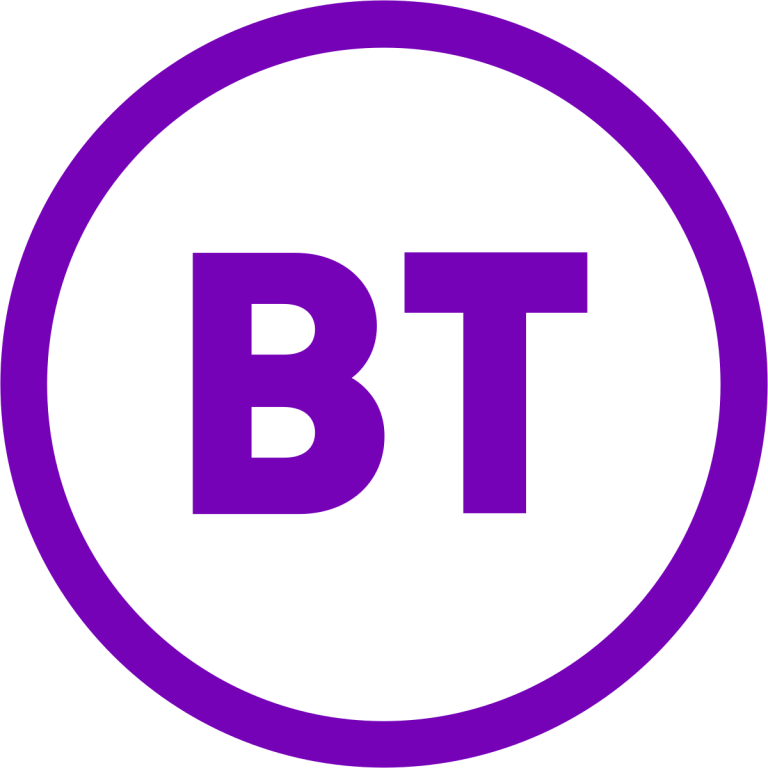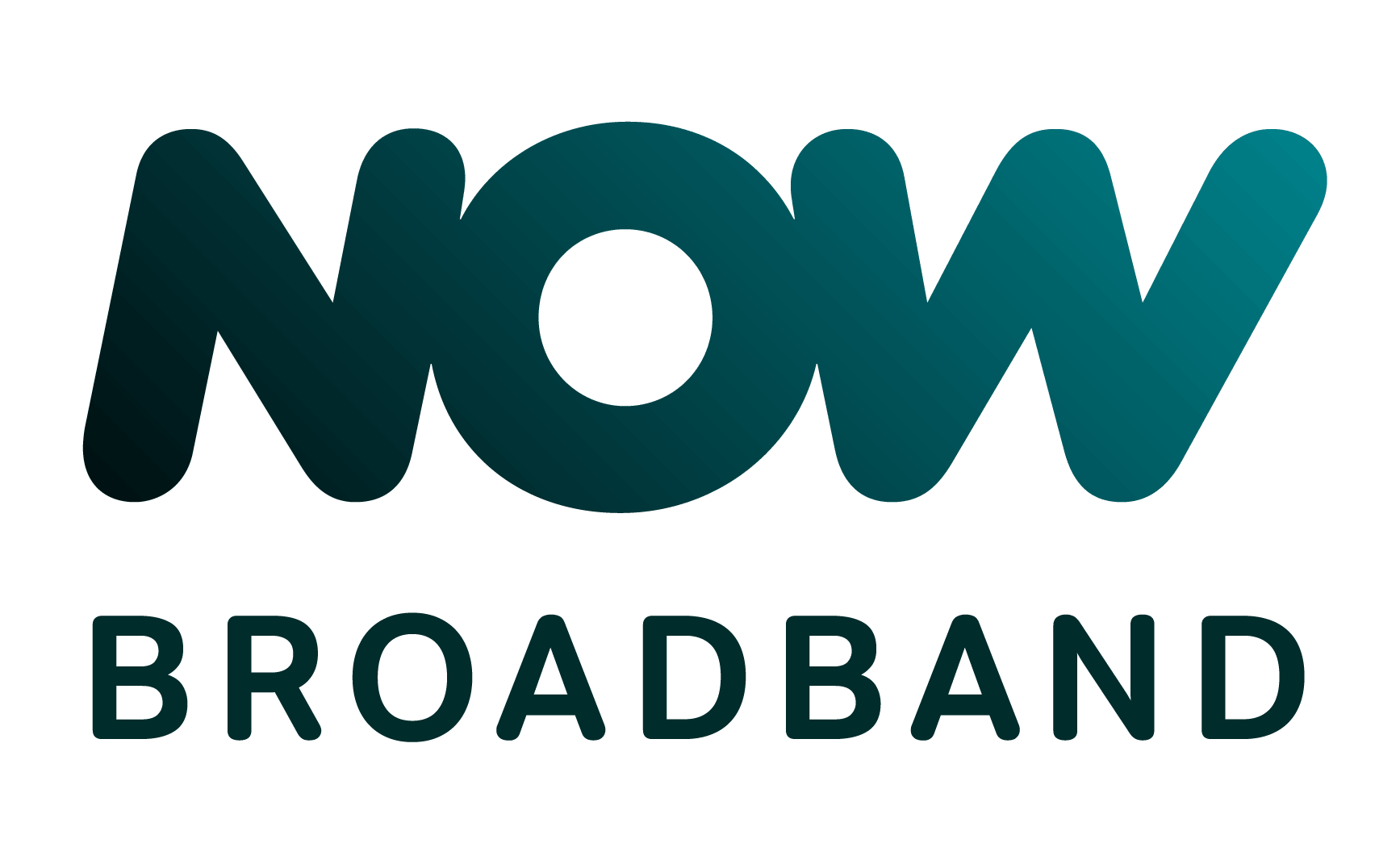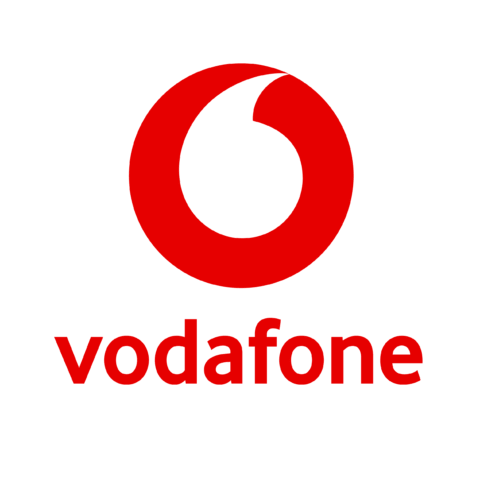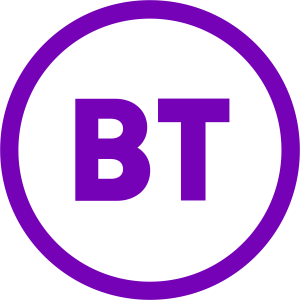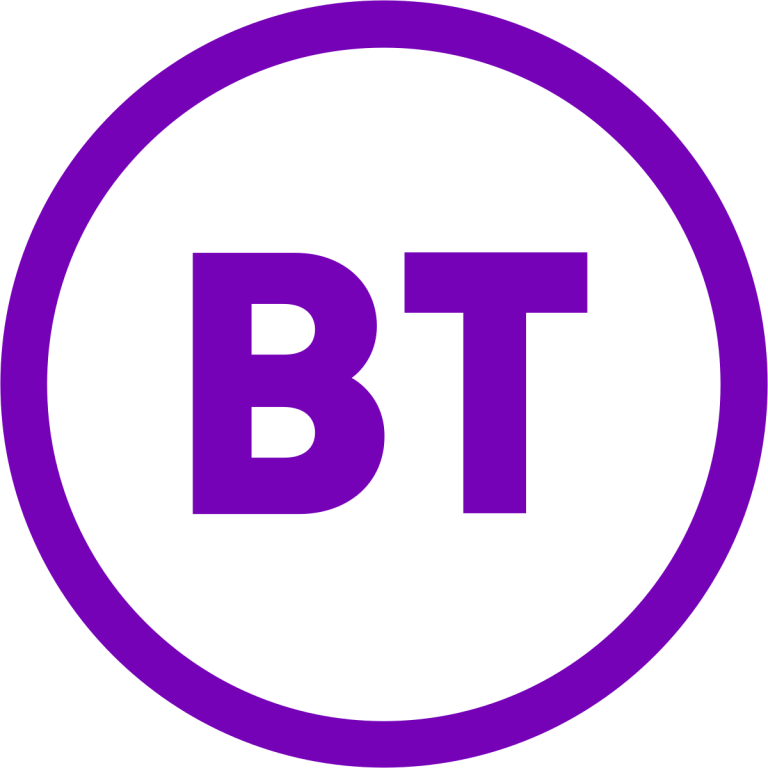 Contents
Best Broadband Deals In Northern Ireland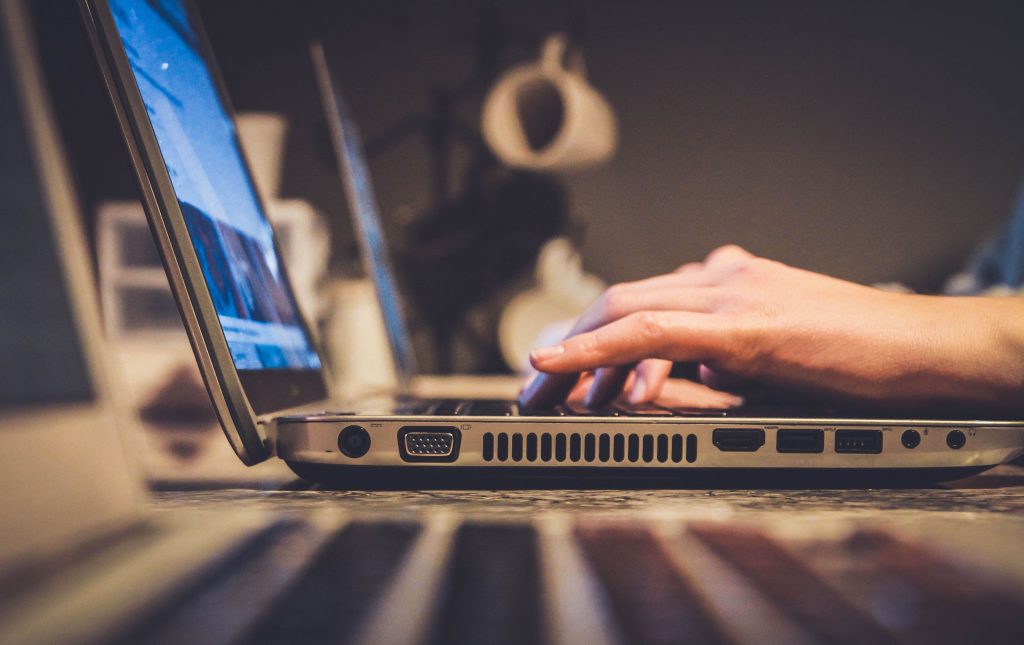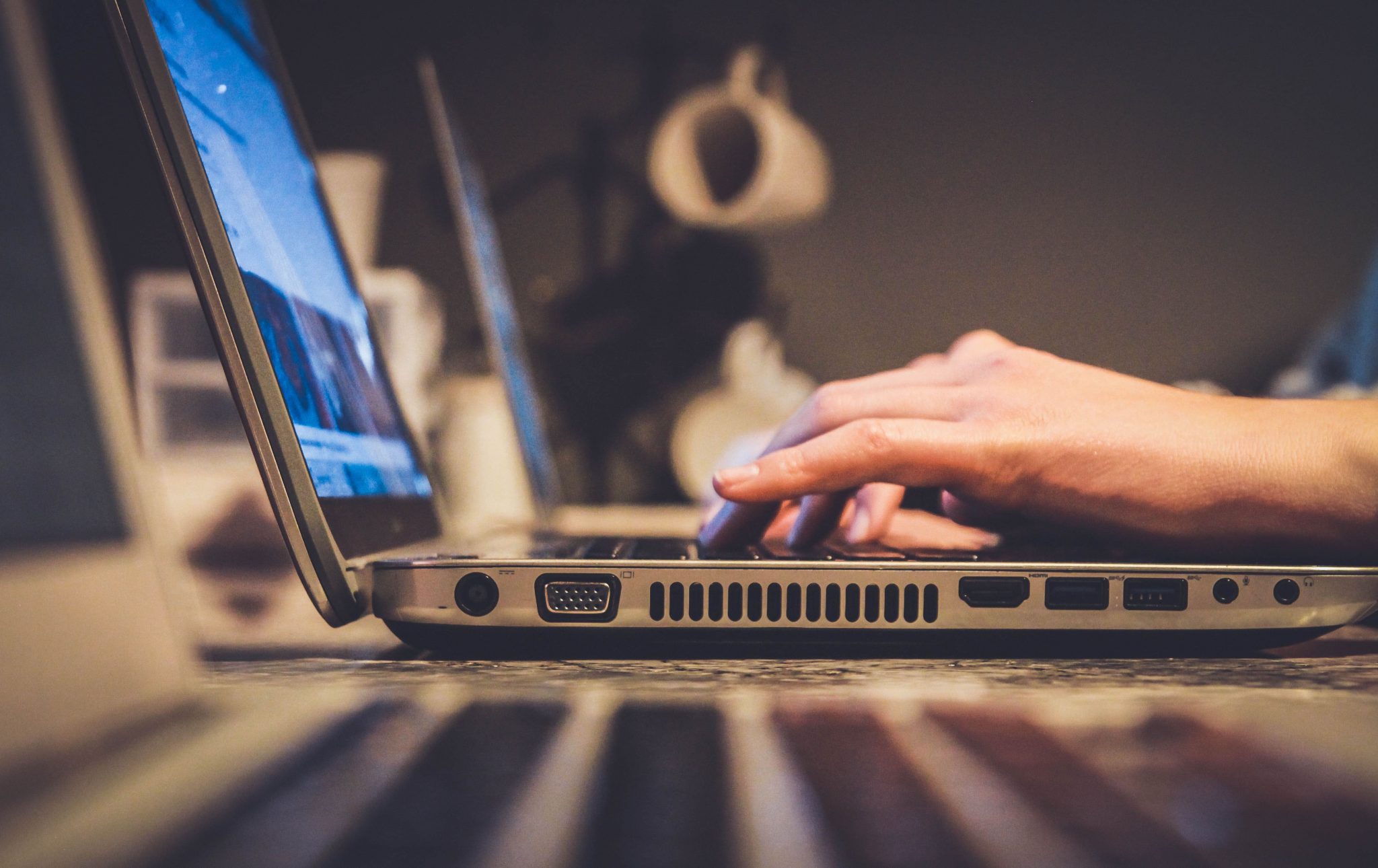 Let's begin our reviews.
In this section, we've reviewed the 5 best broadband packages you can get in Northern Ireland in 2021. We'll compare broadband deals in NI based on their average speed and value for money.
NOW Broadband's Fab Fibre package is probably the best value unlimited broadband plan in Northern Ireland right now. It offers superfast fibre speeds for a reasonable monthly cost, and doesn't have any of the drawbacks you sometimes see with cheap broadband deals.
You get average download speeds of 36Mbps with Fab Fibre, which is plenty for most families. However, as of November 2021, you can currently get 63Mbps with NOW Broadband Super Fibre for nothing extra per month. This offer won't last forever, so it's definitely worth going for the free speed upgrade while it's available.
Both packages have no setup costs – NOW Broadband only charges new customers a £5 shipping fee to send you a new router. Plus, all NOW broadband packages come with unlimited anytime calls, including weekend calls, and they also offer a heap of optional TV add-ons with all of their broadband deals. These TV bundles can be a great way to get the channels you want to watch without breaking the bank.
Another great thing about NOW Broadband is you only have to commit for 12 months. There are no super-long 18 or 24 month contracts in sight, which is great, and they even offer pay as you go broadband deals in Northern Ireland.
Do be aware though, NOW doesn't offer ultrafast speeds, unlike some other providers – 63Mbps is the maximum you can get.
Pros
Excellent value for money.
12 month contracts.
Includes anytime calls.
Just £5 upfront.
Cons
No ultrafast plans on offer.
Overall value rating
⭐⭐⭐⭐⭐
If we had to compare Vodafone to another NI broadband provider, it would probably be BT. Both ISPs use Openreach, meaning they offer great broadband coverage in Northern Ireland. And they both have a good variety of broadband packages with different speeds available.
The difference between the two is this: depending on the current offer for new customers, Vodafone is often better value, partly because they include freebies to really sweeten the deal.
For example, with Vodafone Pro Xtra, you can get a 63Mbps average speed, plus an Apple TV 4K device, Apple TV+ for 3 months, and a 4G broadband back-up device, in case your connection ever drops out. There are also cheaper broadband packages available if these freebies aren't of interest.
One critique we have of Vodafone Northern Ireland broadband deals: you have to lock in for 24 months. There are no short term pay as you go contracts available.
However, given these deals are great value for money, and Vodafone's customer support is generally rated quite well, we think their broadband packages are definitely worth checking out. Vodafone also includes phone line rental in the monthly cost, which is good, and you can get anytime calls (including weekend calls) on their Pro Xtra broadband deals.
Pros
Good coverage, even in rural Northern Ireland.
Great value.
Lots of extras available if you want them.
Nice choice of broadband packages.
Cons
Minimum 24 month contract.
Overall value rating
⭐⭐⭐⭐⭐
BT broadband has great coverage in Northern Ireland, and some of the fastest download speeds in the country – at least in major cities.
Their "Fibre 1" unlimited broadband package currently offers 36Mbps, and is available in most of Northern Ireland. However, you can get a heap of even faster fibre optic options in more urban areas – they even have a blazing-fast 900Mbps option available for those in central Belfast.
In terms of value for money, BT generally comes in the middle of the pack, depending on the package that you go for. BT aren't the cheapest broadband provider, but they do have great customer service, and their broadband and TV packages are top-notch.
Although their per month prices aren't extremely low, BT offers a reward card with most of their deals. Currently, you get £50 back if you buy Fibre 1.
BT remains one of the most popular broadband providers in the UK for good reason. They offer superfast fibre speeds, have a nice reward card offer for new customers, and provide excellent coverage, which is great if you're looking for Northern Ireland broadband.
However, be aware of the 24 month contract that you have to lock into with BT. It's a decent commitment to make, and BT may increase the monthly cost when it ends automatically. You can't just sign up for 12 months or an 18 month contract.
Pros
Excellent coverage in Northern Ireland.
Range of full fibre plans available in some areas.
Good customer service.
Great value for money.
Overall value rating
⭐⭐⭐⭐⭐
Similar to NOW Broadband, Plusnet offers some of the cheapest broadband deals in Northern Ireland right now.
Their "Unlimited Fibre" deal strikes a nice balance between speeds and price – it offers 36Mbps for a pretty decent monthly cost. There is also a faster "Unlimited Fibre Extra" which offers 66Mbps if you need high speed broadband internet. Both are available in most areas in Northern Ireland.
One of the other good things about Plusnet is their contract length flexibility. They offer 12 month contracts, or you can lock in for an 18 month contract to save some money. Plusnet even allow you to pay as you go month to month with no contract, if you're not going to be in the country for very long. Overall, Plusnet offers some of the best broadband deals in Northern Ireland in terms of contract flexibility.
If you want a simple, cheap broadband package, Plusnet is a good pick. However, their average speeds aren't the best – you most likely won't be able to get anything more than 66Mbps in Northern Ireland.
Pros
Great value for money.
Good coverage across Northern Ireland.
Excellent contract flexibility.
Cons
No ultra-fast broadband offerings.
In comparison to Plusnet, Virgin Media doesn't have as much coverage in Northern Ireland. However, they have recently expanded their network, which is part of the reason why Virgin broadband is definitely worth considering.
The other reason is that if you're after ultra-fast full fibre broadband in Northern Ireland, Virgin Media is generally your best option. While Openreach providers such as BT offer some really nice broadband speeds in certain areas, coverage for this ultra-fast fibre optic broadband connection isn't great.
However, the downside to Virgin broadband packages is they can be quite expensive. If you're after cheap unlimited broadband in Northern Ireland, there are definitely better options to consider with a lower monthly cost.
Other than their speeds, there are other things to like about Virgin Media though. Their unlimited fibre broadband deals require no phone line rental, unlike any other broadband provider available in Northern Ireland. And their broadband packages only require you to commit for 18 months rather than 24 months, which is nice.
If you like the sound of Virgin Media but don't quite need a 100Mbps download speed, they also have a more reasonable 50Mbps plan that has a lower monthly cost, and the same setup cost. Ultimately though, Virgin Media are the best broadband provider in Northern Ireland for those looking for fast broadband, rather than a cheap new broadband deal.

Pros
Ultra-fast.
Available in most of Northern Ireland.
No phone line rental required.
Cons
Slightly expensive monthly cost.
Northern Ireland Broadband Buyer's Guide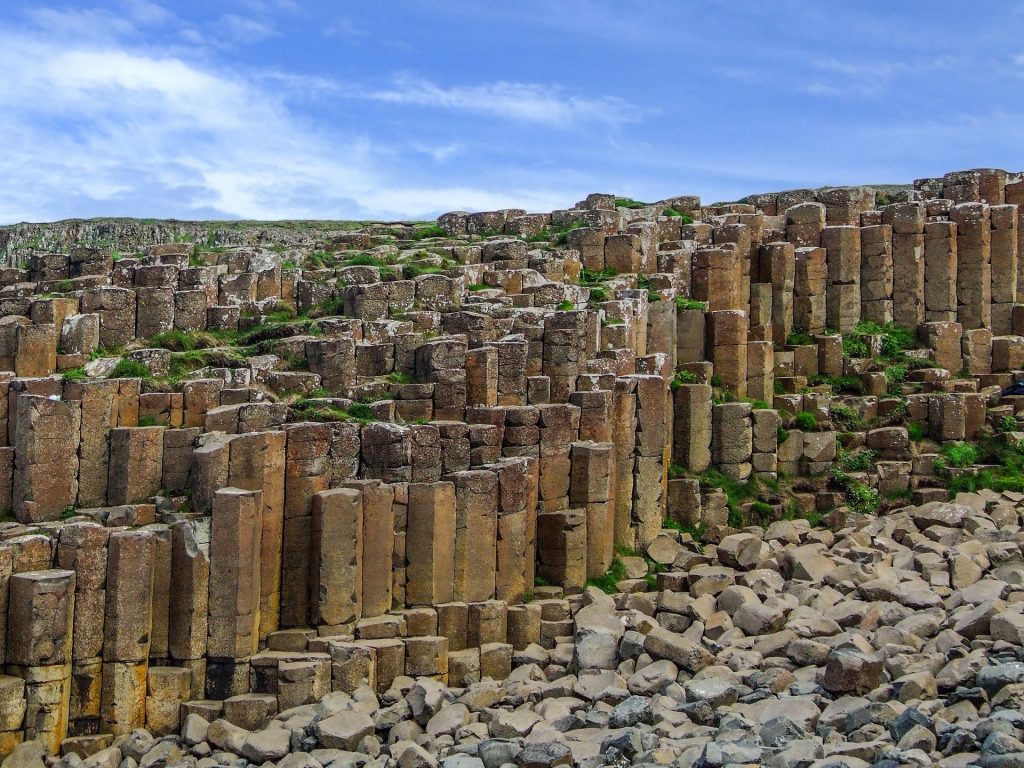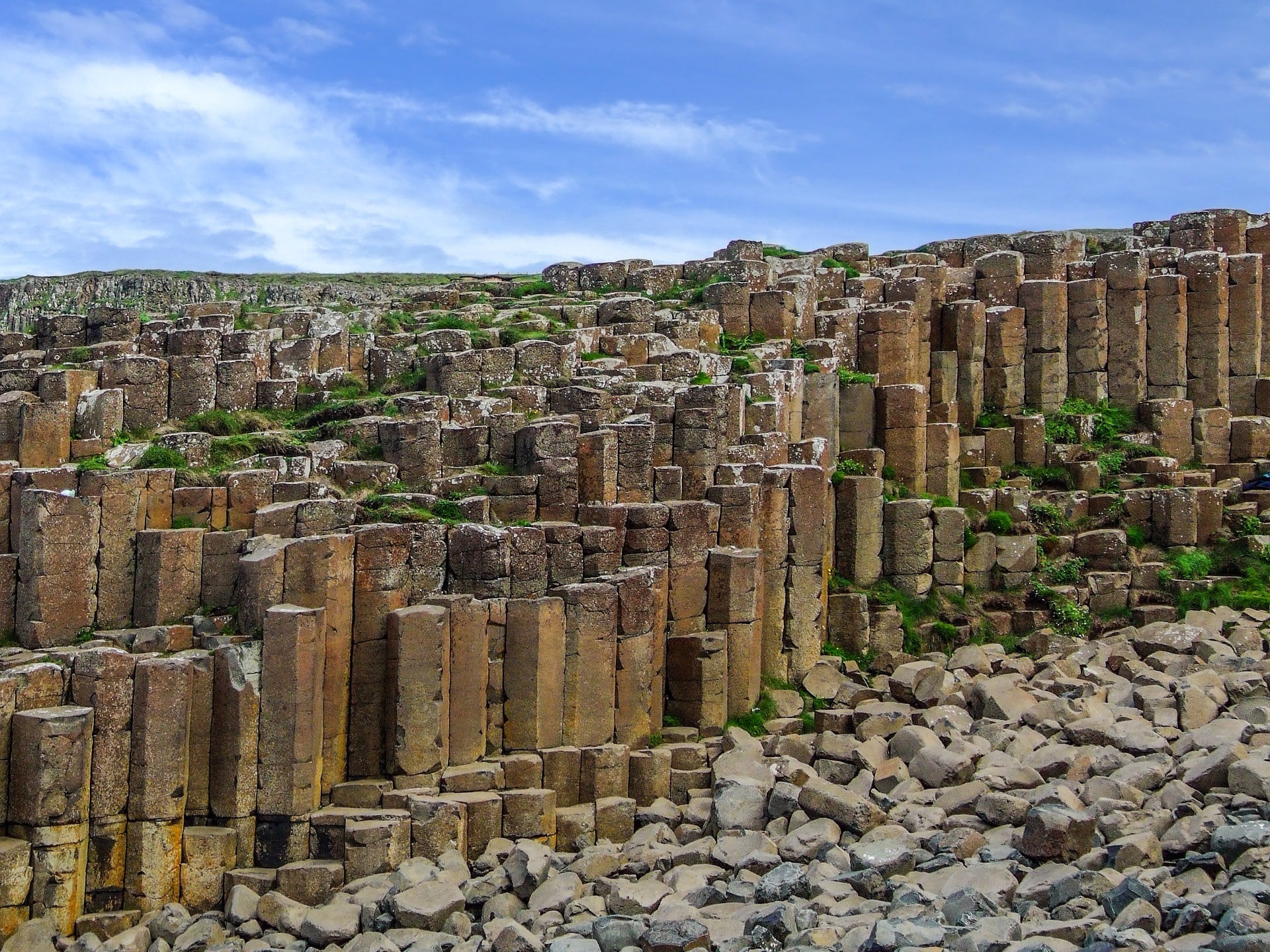 Now we'll discuss what you need to know to compare broadband deals in NI and find the right broadband package for your household, given where you live in Northern Ireland.
What broadband providers service Northern Ireland?
In general, most internet service providers (ISPs) that service England also service Northern Ireland. The exception to this is specialist broadband providers, such as Hyperoptic, that focus on ultra-fast fibre in British metro areas.
Most broadband providers use the same network infrastructure, known as "Openreach". Like in the rest of the UK, Openreach is the primary broadband network, owned and maintained by BT.
Openreach broadband providers offering broadband in Northern Ireland include BT, Sky, TalkTalk, Plusnet, EE, and John Lewis.
However, you may find that if your Openreach speeds are poor, you can use the alternative – which is Virgin Media. Virgin uses separate infrastructure – because it's not on Openreach, you might be able to get faster average speeds with Virgin Media.
And finally, there are a number of small, independent broadband providers that service very specific rural areas. To find these options, look at your local council website, or do a Google search for rural broadband schemes in your town or county.
Internet speed: explained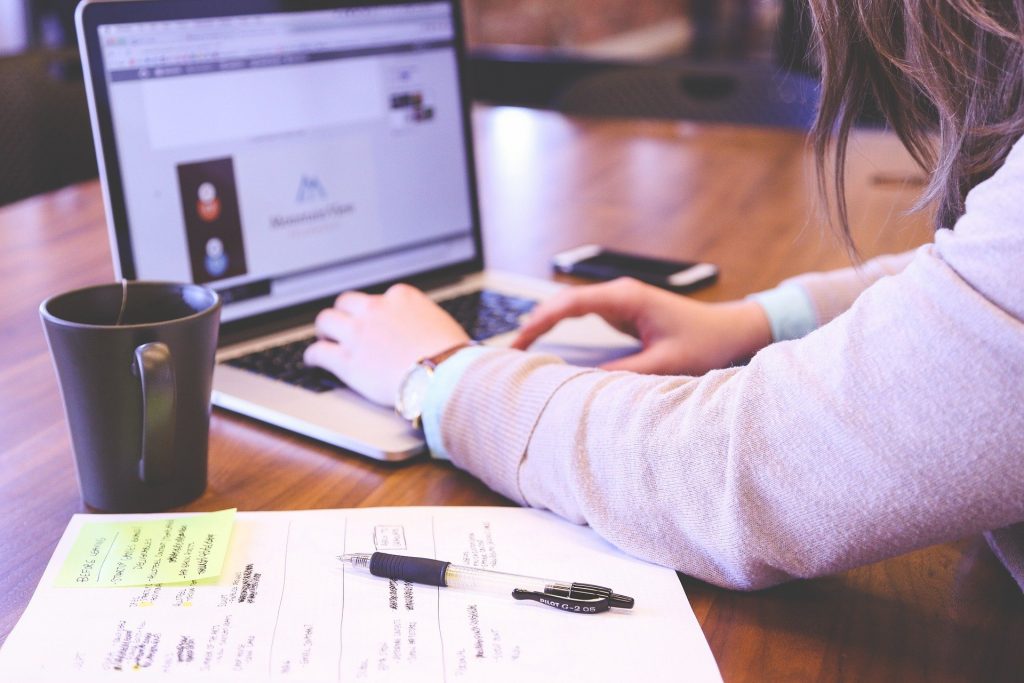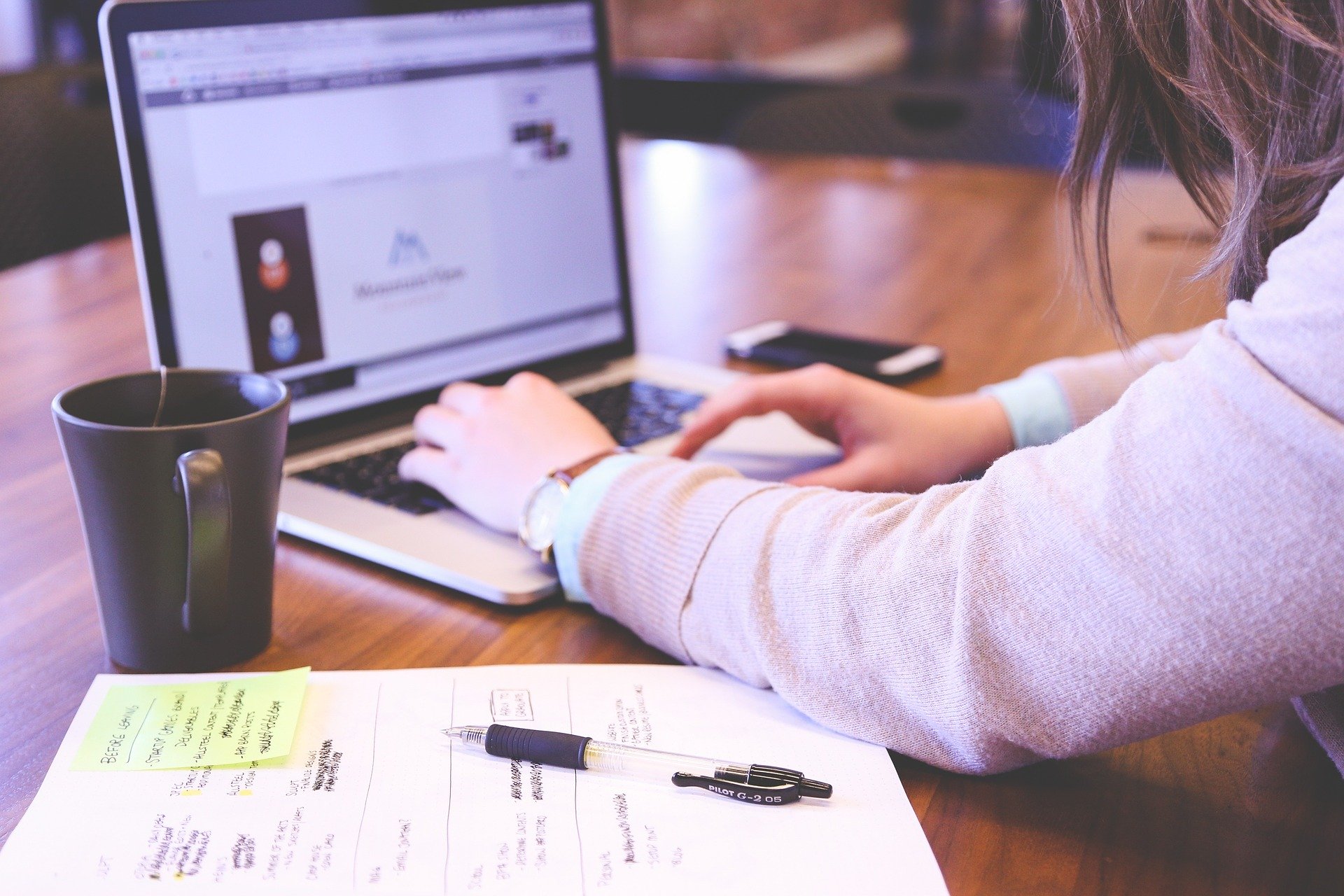 If there's one part of our buyer's guide you're going to read, it should probably be this one.
Having the right internet speed is extremely important. If you go too low, you'll struggle with laggy Zoom calls, Netflix constantly buffering, and ping spikes when gaming. However, if you go too high, you'll be wasting a serious amount of money each year.
Broadband speed is measured in "megabits per second" or Mbps. Your download speed and upload speed can both be measured, but the download speed is generally more important for most households. The more Mbps, the faster your average speed will be, and the more you'll pay.
The average download speed is 43Mbps in Northern Ireland and 49Mbps in the UK, according to Ofcom.
For most families with 1-2 children, a download speed of 40-50Mbps should be plenty. If people in your household are constantly gaming or streaming videos, you might want faster speeds. But if you just want home Wi-Fi for emails, social media, and the odd video, you can get away with a cheaper broadband package.
You can use our speed needs calculator to see how much speed you actually need when shopping for a deal.
Remember, you no longer need to worry about getting an unlimited broadband deal. In Northern Ireland, all major providers' broadband plans come with unlimited downloads, so you don't need to worry about data allowance caps.
I'm in Belfast – what speeds can I get?
Fortunately, if you live in Belfast, you can generally get quite a fast home broadband speed.
In most postcodes, you'll have the choice of buying from Virgin Media, who normally deliver up to 500 megabits per second (Mbps). Or, you can go for an Openreach provider – BT currently offer their 900Mbps "Full Fibre 900" plan in central Belfast.
However, you might not need these superfast speeds. If this is the case, there are plenty of broadband deals to choose from for Belfast residents – you can buy much more moderate 30Mbps, 45Mbps or 60Mbps broadband packages from most Openreach broadband providers.
I'm in another major town/city – what speeds can I get?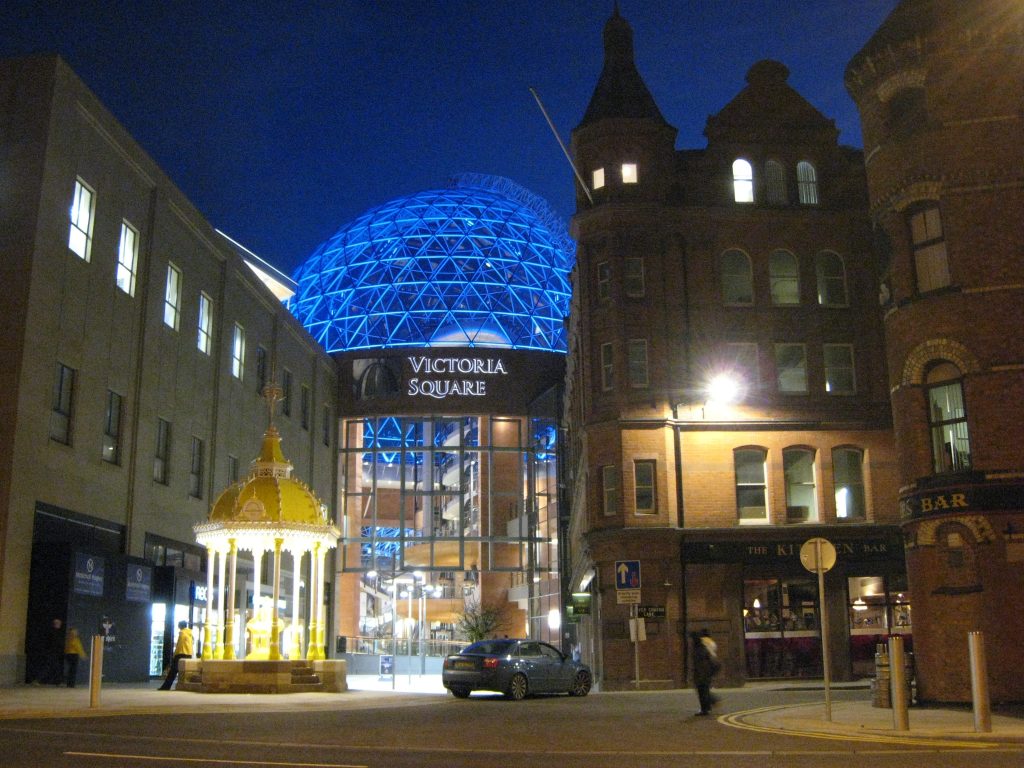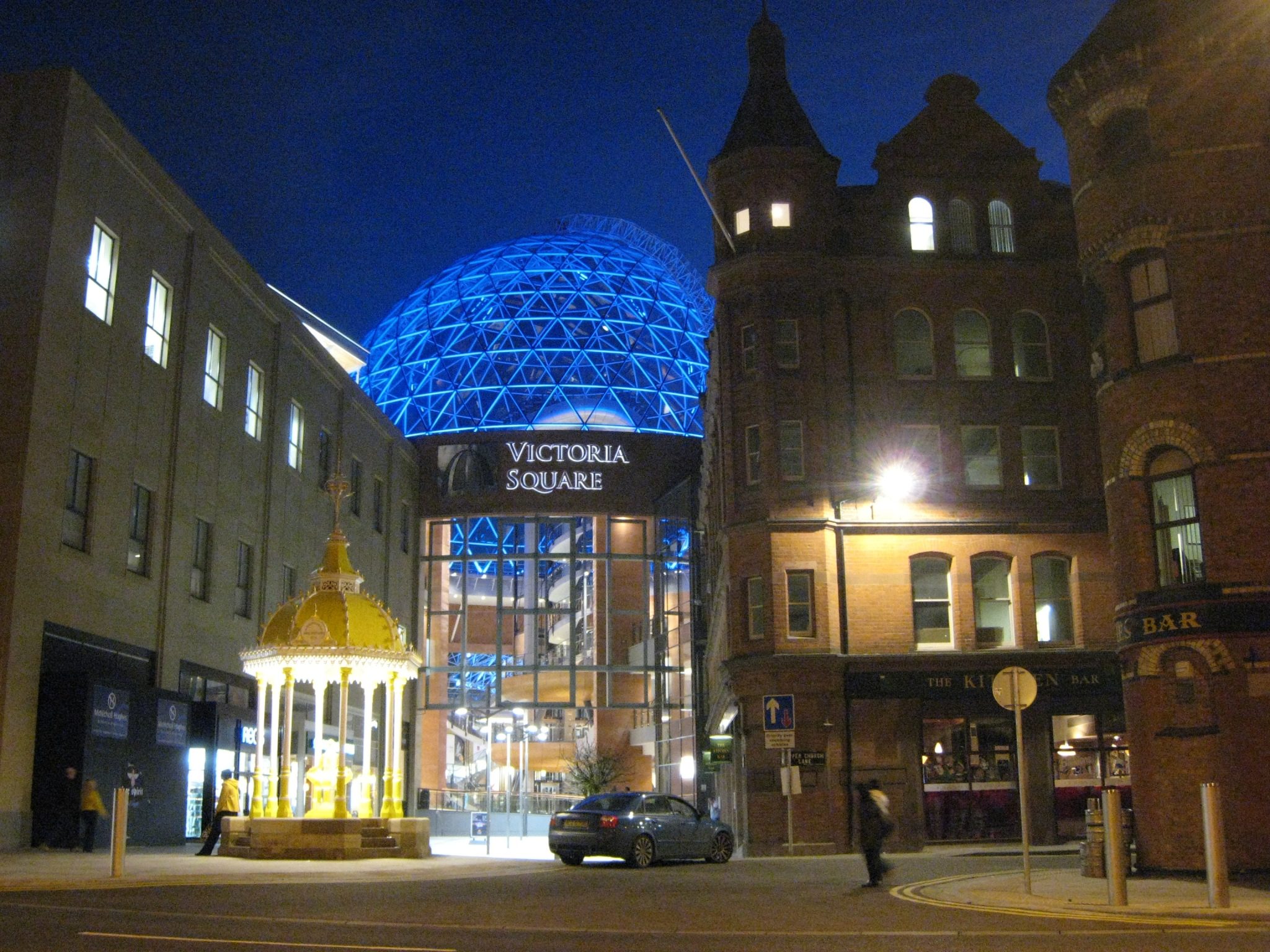 If you live in another major city or town such as Derry, Lisburn, or Newtownabbey, your broadband deal options should be very similar to what you can get in Belfast. The only differences are:
You might not be able to get ultra-fast Openreach fibre optic broadband from a supplier such as BT – 900Mbps+ broadband packages are unlikely to be available unless in an urban centre.
Virgin Media is not widely available, unless in an urban centre like Belfast. If #1 is also true, then you'll have to settle for Openreach regular fibre, meaning you'll be able to get a maximum average speed of around 60Mbps.
In essence, you should be able to get 60Mbps at an absolute minimum if you live in a major city or town in Northern Ireland. However, there can be a lot of variation, which is why it's worth using the Ofcom broadband speed checker to see how much bandwidth you can get at your address.
I'm in rural Northern Ireland – what speeds can I get?
For those in more rural areas in Northern Ireland, you may not be able to get fast, stable home broadband very easily.
A lot of progress has been made in recent years – as of 2018, 89% of Northern Ireland can access an average speed of at least 30Mbps. However, coverage is not as good when compared to the rest of the UK.
Because there can be a lot of variation in deals available in different areas in Northern Ireland, it's best to check with the Ofcom broadband availability checker to see what average speed you can get. Simply put in your postcode and the site will show the speeds available at your address.
You can also put your postcode into a broadband provider's website to get a more specific idea of the average speed they will offer, allowing you to compare broadband deals from different vendors. BT have the best coverage in most areas, so it's a good idea to use their website to see what speeds you can get.
What do I do if I can't get a decent broadband package?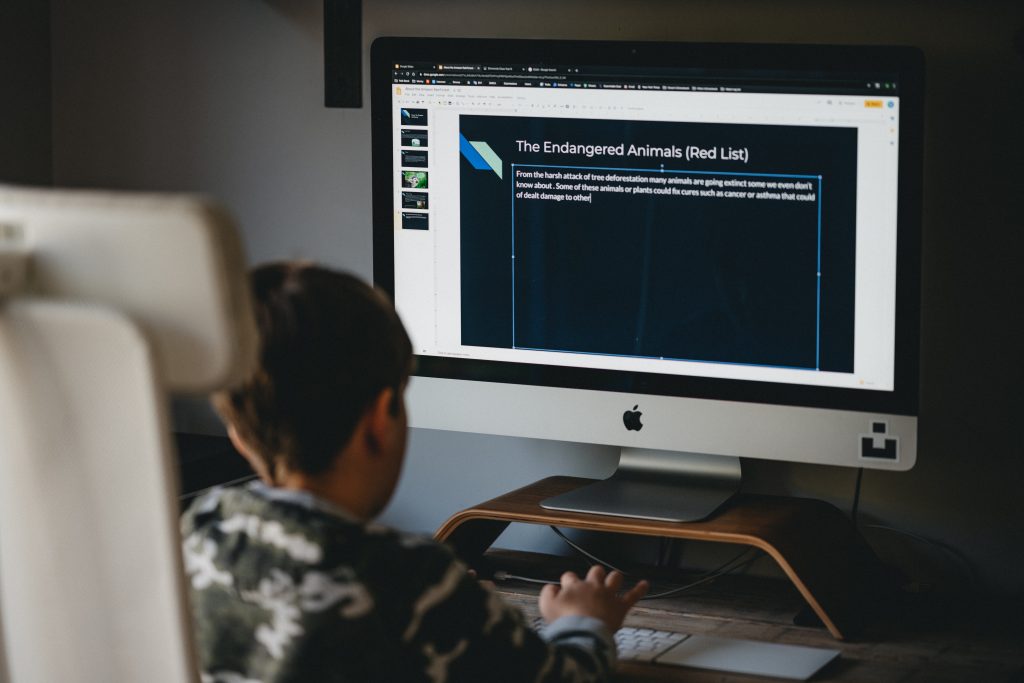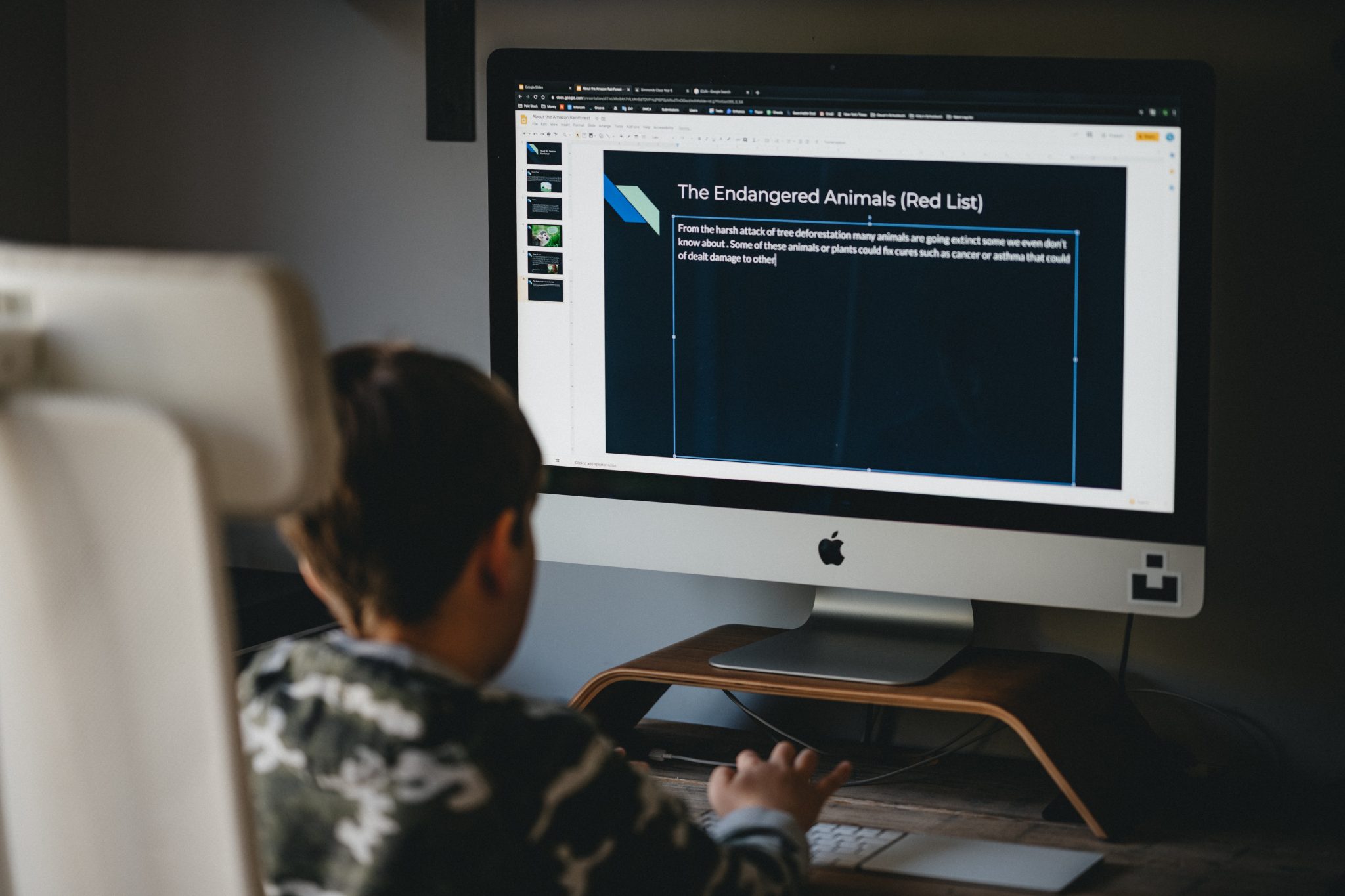 If you're in a rural area, or for some other reason you can't get decent home broadband, you have two options to get online without relying on your phone line. Both of these options allow you to avoid paying for line rental, unless you want to continue using your home phone.
Use a mobile broadband dongle to access the internet. This works just like your phone's internet connection – you get a SIM card which plugs into a USB stick or MiFi device, which then creates a WiFi network, generally using a 3G or 4G connection. You can sign up to a dongle deal on a pay monthly contract for 18 months or 24 months, or pay as you go on a per-month basis. Just ensure that the provider you're looking at has a network with good coverage in your area, because this will make or break your internet speed. Use the company's network coverage map to get a good idea of how consistent their coverage will be.
Look for a provider of satellite broadband deals. There are a number of companies in Northern Ireland that offer this service. However, it can be expensive.
For those in rural Northern Ireland, mobile broadband dongle is normally your best bet, rather than fixed line broadband. However, satellite broadband is also an option if you don't have good mobile broadband coverage in your area at the moment.
What is the rural broadband voucher scheme?
The UK government currently offers a subsidy or "voucher" of up to £1500 per home and £3500 per business installing high speed broadband. This voucher is also available for Northern Ireland residents.
However, the issue with this scheme is it only applies if installing fixed line broadband as a part of a group scheme to build a better fibre network. This makes sense, because £1500 isn't going to get anywhere near the cost of installing fibre, and it would be uneconomical to build a network for just a single house.
Therefore, to use this scheme you'll have to work with the community and local council to set up a group of parties interested in fibre broadband, if one does not exist already.
Who offers the fastest fibre broadband in Northern Ireland?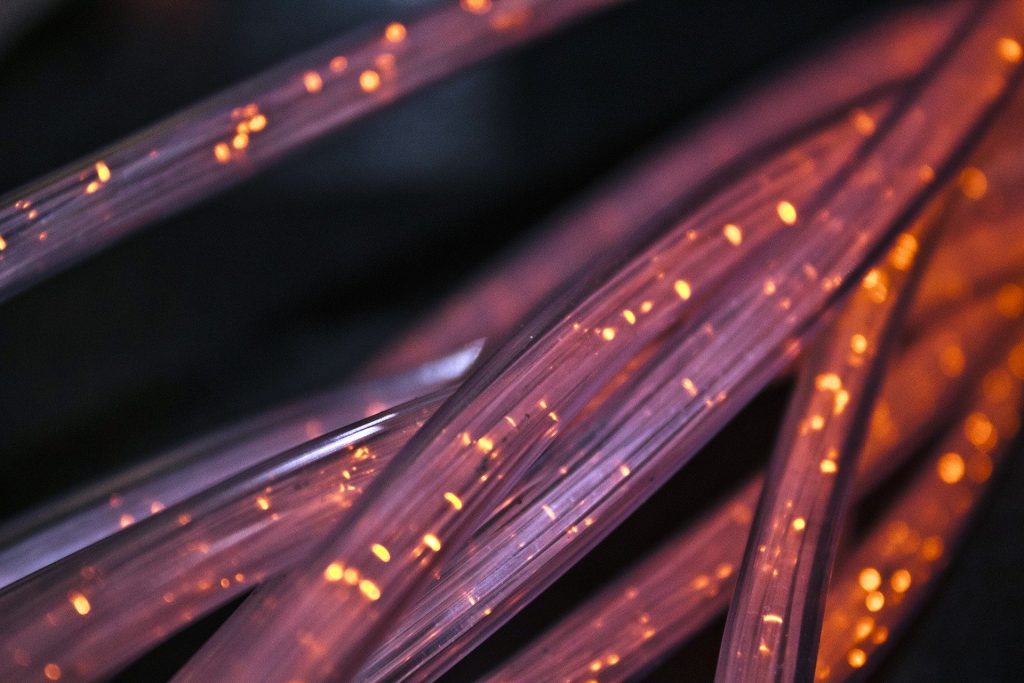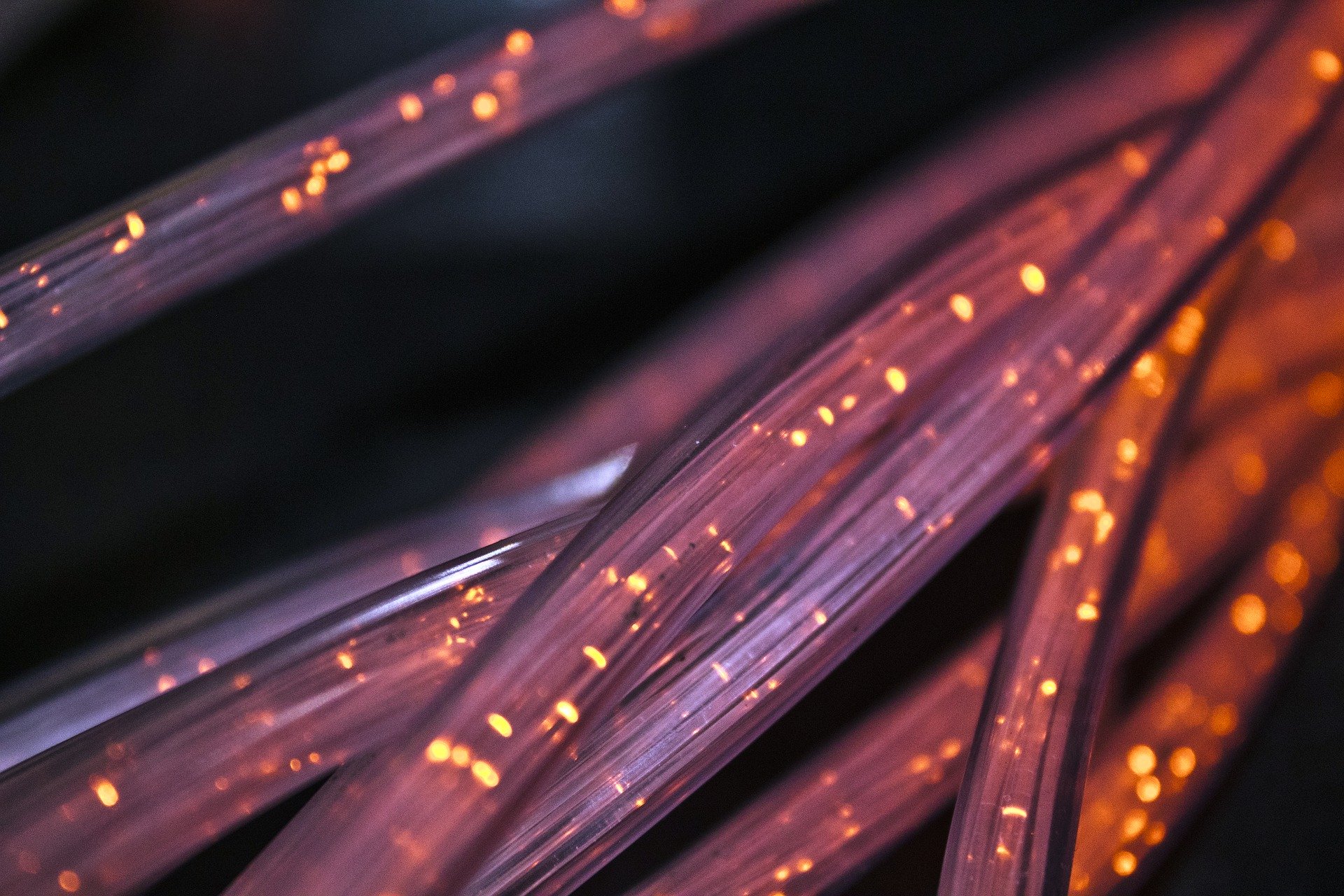 As we discussed a little earlier, there are very few independent broadband providers with their own infrastructure, which limits the number of ultra-fast full fibre broadband providers in Northern Ireland.
To find the best broadband packages available in your area in terms of overall speed, follow these rules:
If you're in an urban centre such as Belfast, first look at BT broadband or another Openreach provider for their ultra-fast full fibre service – around 900Mbps.
If this isn't available or you're not in an urban centre, look and see if there are Virgin Media deals available in your area.
If Virgin Media isn't available, look again at Openreach broadband providers such as BT. In this case, you'll probably be limited to an average speed of 60-100Mbps.
If you can't get super-fast Openreach, meaning your only options are 30Mbps or less, then look at mobile broadband providers for the fastest speeds.
Note: it might be tempting to put your postcode into one of those "broadband deal availability" checkers. However, we have found that these sites often give inaccurate results – you often see deals that simply aren't available where you live. Only when you go to a provider's site will you see that the deal isn't available in your area in Northern Ireland.
To get a better idea, look at Ofcom's broadband coverage checker to see what speeds you can actually access.
Conclusion
This is the end of our buyer's guide.
Remember, to find the best broadband deal for your family, it's really important to see exactly how much speed you need before buying. Otherwise, you'll end up paying too much for fast fibre broadband, or find yourself locked into a broadband package with average speeds too slow for what you need.
This is why we built our speed needs calculator. Simply type in some details about your household and your internet usage, and it'll show you just how much bandwidth your family needs.
About the author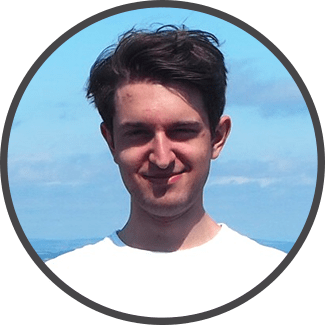 Tom is the founder of Broadband Savvy. When he's not writing about broadband, you'll find him walking his dog (Rex) or playing agar.io.