Best Cities For Gamers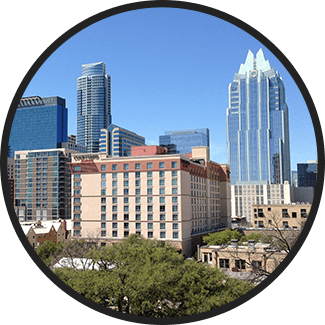 Austin TX, USA 🇺🇸
Fast internet, frequent expos, and great gaming job opportunities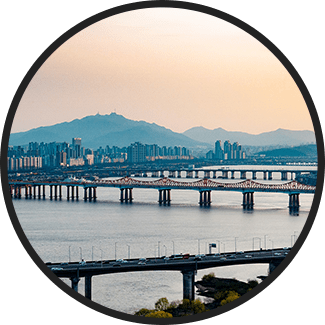 Seoul, South Korea 🇰🇷
Extremely fast internet, and a thriving eSports scene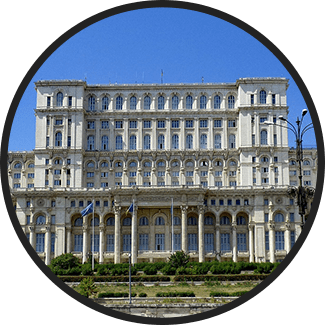 Bucharest, Romania 🇷🇴
Cheap, fast internet, and low living costs
Worst Performers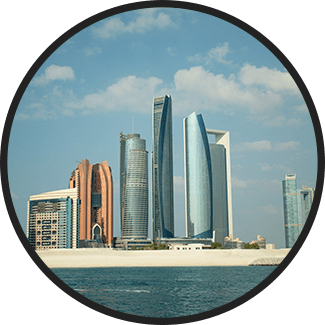 Abu Dhabi, UAE 🇦🇪
Slow, expensive internet, and poor gaming job opportunities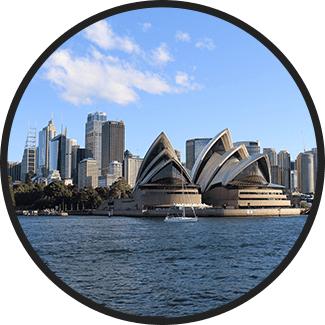 Sydney, Australia 🇦🇺
Slow, expensive internet, and a high cost of living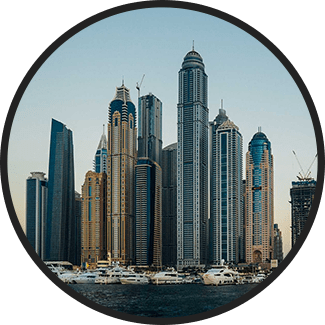 Dubai, UAE 🇦🇪
Slow, expensive internet, and poor gaming job opportunities
Complete Rankings*
City
Country
Average internet speed (Mbps)
Lowest monthly cost of a 1Gbps internet connection (USD)
Major eSports events in the previous 5 years
Major gaming expos in the previous 5 years
Average unit rent
Gaming jobs per 100k people
5G coverage
Cost of an RTX 3090 (USD)
Overall
score
Austin
USA
138
$60.00
0
17
$1,705
13.378
Partial
$1,500
19.0
Seoul
South Korea
602
$33.24
4
6
$878
0.258
Full
$1,892
18.5
Bucharest
Romania
164
$9.98
2
2
$518
1.148
Full
$2,320
18.0
Paris
France
122
$26.74
2
5
$1,493
9.682
Partial
$2,127
17.5
Los Angeles
USA
100
$49.99
16
25
$1,898
1.357
Full
$1,500
17.5
Hong Kong
Hong Kong
182
$15.22
3
15
$2,345
1.503
Full
$1,625
17.5
Montreal
Canada
41
$70.56
5
26
$1,089
4.634
Full
$1,568
17.0
Barcelona
Spain
59
$49.85
1
4
$1,115
8.889
Full
$1,884
16.5
Seattle
USA
77
$60.00
4
10
$2,192
19.733
Partial
$1,500
16.5
Boston
USA
118
$54.99
1
5
$2,013
6.767
Partial
$1,500
16.0
Shanghai
China
17
$17.81
4
14
$1,077
2.582
Full
$1,773
16.0
New York City
USA
179
$65.00
8
20
$2,870
1.095
Full
$1,500
15.5
Philadelphia
USA
106
$54.99
1
8
$1,543
0.505
Full
$1,500
15.5
Jacksonville
USA
89
$60.00
0
13
$1,246
1.438
Partial
$1,500
15.0
San Francisco
USA
110
$60.00
3
8
$3,544
5.208
Partial
$1,500
15.0
Houston
USA
101
$80.00
0
10
$1,422
0.114
Full
$1,500
14.5
San Antonio
USA
106
$60.00
0
10
$1,388
0.588
Partial
$1,500
14.5
Dallas
USA
101
$60.00
2
6
$1,497
1.041
Partial
$1,500
14.5
Incheon
South Korea
51
$33.24
1
0
$611
0.203
Full
$1,892
14.5
Birmingham
United Kingdom
29
$53.71
2
13
$1,138
3.943
Full
$1,880
14.0
Warsaw
Poland
50
$24.66
5
8
$826
0.567
Partial
$1,926
14.0
Sofia
Bulgaria
60
$18.62
0
0
$424
0.324
Partial
$2,135
14.0
Columbus
USA
85
$60.00
2
5
$1,139
0.047
Partial
$1,500
14.0
Indianapolis
USA
88
$60.00
0
6
$1,126
0.342
Partial
$1,500
14.0
Osaka
Japan
124
$40.47
0
0
$674
0.885
Partial
$2,005
14.0
Budapest
Hungary
51
$20.08
2
5
$555
0.114
Partial
$2,766
13.5
Fort Worth
USA
99
$60.00
0
0
$1,234
0.559
Full
$1,500
13.5
Vancouver
Canada
71
$66.67
2
12
$1,679
1.24
Full
$1,568
13.5
Madrid
Spain
62
$49.85
3
5
$1,219
0.818
Partial
$1,884
13.0
Prague
Czech Republic
51
$18.26
0
5
$866
0.229
Partial
$2,125
13.0
Toronto
Canada
22
$66.67
1
10
$1,631
4.057
Full
$1,568
13.0
Calgary
Canada
37
$70.56
0
5
$985
2.919
Full
$1,608
13.0
Edmonton
Canada
32
$90.20
0
4
$865
4.688
Full
$1,608
13.0
Kiev
Ukraine
39
$12.61
5
4
$635
0.389
None
$2,144
13.0
Hamburg
Germany
22
$24.31
3
6
$1,144
0.706
Full
$2,072
12.5
Istanbul
Turkey
28
$34.47
0
5
$289
0.161
Partial
$1,902
12.5
Phoenix
USA
88
$99.99
0
5
$1,240
0.063
Partial
$1,500
12.5
Charlotte
USA
102
$60.00
0
0
$1,425
0
Partial
$1,500
12.5
Cologne
Germany
33
$48.63
5
5
$925
0.829
Full
$2,072
12.0
Chicago
USA
88
$60.00
3
7
$1,844
0.445
Partial
$1,500
12.0
San Diego
USA
102
$60.00
0
7
$2,149
1.826
Partial
$1,500
12.0
Tokyo
Japan
99
$53.96
1
5
$1,295
0.334
Partial
$2,246
11.5
London
United Kingdom
33
$53.71
7
14
$2,180
0.882
Full
$1,880
11.0
Bradford
United Kingdom
29
$53.71
0
0
$680
1.862
Partial
$1,880
11.0
Mexico City
Mexico
49
$68.14
1
8
$647
0.519
None
$2,188
11.0
Manchester
United Kingdom
24
$53.71
0
1
$1,350
3.254
Full
$1,880
10.5
Mumbai
India
10
$54.38
3
5
$531
1.112
None
$1,951
10.5
Leeds
United Kingdom
25
$53.71
0
0
$1,100
0.757
Full
$1,880
10.0
Glasgow
United Kingdom
13
$53.71
0
4
$1,192
1.016
Full
$1,880
10.0
Munich
Germany
49
$48.63
1
1
$1,458
0.883
Full
$2,066
10.0
Milan
Italy
19
$36.36
0
5
$1,272
1.849
Full
$1,884
10.0
Delhi
India
10
$54.38
1
3
$252
0.3
None
$1,951
10.0
Riyadh
Saudi Arabia
26
N/A
2
6
$486
0.019
Full
$2,022
10.0
Sao Paulo
Brasil
28
N/A
1
15
$426
0.599
Partial
$3,923
10.0
Moscow
Russia
45
N/A
6
5
$934
0.319
Partial
$1,995
10.0
Berlin
Germany
21
$85.10
4
2
$909
3.952
Partial
$2,072
9.5
Sheffield
United Kingdom
20
$53.71
0
0
$1,092
1.368
Partial
$1,880
9.0
Rome
Italy
18
$24.32
0
0
$1,073
0.07
Partial
$1,884
9.0
Beijing
China
17
$91.55
2
2
$1,158
0.332
Full
$1,773
8.5
Lima
Peru
41
$139.48
0
5
$537
0.031
None
$2,381
8.0
Cape Town
South Africa
25
$133.45
0
4
$732
0.459
Partial
$2,489
8.0
Edinburgh
United Kingdom
29
$53.71
0
1
$1,545
1.84
Partial
$1,880
7.5
Bogota
Colombia
59
N/A
2
0
$428
0.027
None
$2,670
7.5
Melbourne
Australia
30
$112.78
3
10
$1,266
0.871
Partial
$1,967
7.5
St Petersburg
Russia
42
N/A
0
0
$510
0.521
None
$1,995
7.5
Cairo
Egypt
9
N/A
2
4
$280
0.053

None
$2,445
7.0
Johannesburg
South Africa
19
$133.45
0
5
$471
0.222

Partial
$2,489
7.0
Vienna
Austria
73
N/A
0
0
$1,102
0.105
Partial
$2,127
7.0
Santiago
Chile
33
N/A
0
5
$422
0.036
None
$2,569
7.0
Auckland
New Zealand
42
N/A
0
7
$1,361
0.181
Partial
$2,133
6.5
Brisbane
Australia
28
$112.78
0
4
$1,226
0.132
Partial
$2,080
6.0
Abu Dhabi
UAE
9
$775.89
2
5
$1,222
0.276
Partial
$2,172
5.5
Sydney
Australia
26
$112.78
3
6
$1,894
0.631
Partial
$2,042
4.5
Dubai
UAE
11
$775.89
2
5
$1,579
0.15
Partial
$2,001
3.5
Our Comments
"
Depending on what you're looking for, there are a number of different cities that would make a great place to live as a gamer.
Cities such as Bucharest scored well due to their cheap, fast internet, and low costs of living. Other cities such as LA and London cost more to live in, but have a much greater number of expos and eSports events each year.
Austin Texas came in first place in our rankings, as it offers an excellent overall package – with fast internet, frequent expos, and excellent gaming-related job opportunities.
On the other hand, some cities scored low due to the extremely high cost and lack of availability of fast broadband. These lower-ranked cities also generally had a much higher cost of living than the top ten cities in the rankings.
– Tom Paton, founder, Broadband Savvy
Performance By Continent
NORTH AMERICA
Most North American cities performed well in our rankings, with Austin Texas taking out the number one spot. Los Angeles, Montreal, Seattle, and Boston all made the top ten.
The United States has the lowest costs of gaming hardware in the world, although costs of living, including internet costs, are generally quite high. However, most major American cities have full 5G coverage, and many have good gaming job opportunities, especially Seattle and Austin, which rank first and second in the world respectively for gaming job availability.
Montreal was the only Canadian city to make the top ten. When compared to other major cities in Canada such as Toronto and Vancouver, Montreal has a lower cost of living, and has hosted more gaming expos during the previous five years.
EUROPE
When compared to North America, Europe saw a much greater disparity in the performance of different cities.
Bucharest, Romania and Paris, France came in third and fourth respectively, in large part due to the low cost and good availability of fast broadband. While the cost of rent is higher in Paris, the city offers better gaming job opportunities.
For expos and eSports events, British cities such as London and Birmingham performed well, as did Warsaw, Poland.
European gamers face higher hardware costs than their North American counterparts, which was part of the reason why only three European cities made the top ten.
ASIA
Asia also had three cities make the top ten, with Seoul, Hong Kong, and Shanghai coming in second, fifth, and tenth respectively.
Nearly all Asian cities analysed performed well in the internet category. High-speed, low-cost broadband packages are very common in Asia, with the exception of China and India.
Seoul in particular has some of the world's fastest internet, full 5G coverage, low rent costs, and plenty of expos and LAN events, helping it to second place in the rankings.
Asia also performed quite well in terms of gaming hardware costs. Because many components and consoles are manufactured in the region, Asia is the cheapest continent to buy hardware, other than North America.
SOUTH AMERICA
Although South American cities generally have a low cost of living, cheap, high-speed broadband is hard to come by. In some cities, such as Bogota, it is not possible to buy a 1 Gbps fixed-line internet package. However, it is possible to get fast internet for a reasonable price in certain places in Central America, such as Mexico City.
There are also relatively few major gaming expos and eSports events in South America, although the popularity of gaming is definitely growing in the region. In terms of expos, Sao Paulo was the standout – the city holds three different gaming events each year, including the Brasil Game Show. Lima, Peru also hosts the Lima Game Fest on an annual basis.
South American gamers unfortunately face some of the highest hardware costs in the world. It costs about 50-75% more to buy an RTX 3090 in Mexico, Colombia, or Chile compared to the United States.
MIDDLE EAST & AFRICA
Middle Eastern and African gamers also face high costs of gaming hardware – however, PC parts and consoles don't quite cost as much as they do in South America.
The main reason many Middle Eastern and African cities performed poorly was the cost of fixed-line broadband. A 1 Gbps broadband connection costs the equivalent of nearly $800 USD per month in the United Arab Emirates, and 250/500 Mbps packages are not much cheaper. However, some Middle Eastern countries have been rolling out 5G recently, especially Saudi Arabia, which is great for mobile gamers.
South African and Egyptian gamers face a similar issue. Superfast broadband is not available in Cairo, and is only available in very limited areas in South Africa. However, Cape Town hosts the rAge gaming expo every year – one of the biggest in the region, which is why it outranks Johannesburg and Cairo.
OCEANIA
Australia and New Zealand face a similar broadband issue to the Middle East, albeit not on the same scale. Ultrafast broadband is not always available in either country, even in major cities, and when it is accessible, it's generally quite expensive. Both countries have been accelerating fibre rollouts in recent years, so the situation may improve in the near future.
Although gamers in Oceania face quite expensive gaming hardware costs, and don't often have major LAN tournaments hosted locally, there are a decent number of gaming expos each year. Melbourne is the gaming hub in the region, with the most frequent LAN events and expos, and the best gaming job opportunities.
Another area where gamers in Oceania are let down is 5G coverage. None of the cities we analysed in this region had full 5G available as of the start of 2021. However, complete 5G rollouts are currently underway in Sydney, Brisbane, Melbourne, and Auckland, so this will likely change soon.
Our Methodology
Here's how we found and ranked the best cities for gamers in the world right now.
Factors we assessed
Average broadband internet speed. We used this as a measure of the availability of fast internet in the city.
Lowest cost of a 1 Gbps internet connection. Although a 1 Gbps broadband connection may not be a necessity for all gamers, we used this as a measure of the cost of fast internet.
Number of major eSports events in the previous 5 years. We included major in-person eSports events for popular games, such as ESL One,  LoL World Championships, and the Overwatch League Finals. We counted eSports events that occurred in the period from 2015 to 2019 inclusive, to control for the effect of COVID-19 on different cities.
Number of major gaming expos in the previous 5 years. We included major expos that would be likely to appeal to a large number of gamers, such as E3, from 2015 to 2019.
Average flat rent. Cost of living is an important consideration in our analysis, as some cities have cheap broadband but expensive rent. Therefore, we looked at the average monthly unit rent in each city.
Number of available gaming jobs per 100,000 people. We looked at each city's largest job website for any job directly related to gaming. For example, game designers, game developers, game testers, and voice actors for video game roles.
5G coverage. We assessed each city's 5G coverage as either "none", "partial", or "complete" as of the beginning of 2021.
Cost of an RTX 3090. For PC gamers, the cost of parts is extremely important. We looked for the cheapest cost of a new RTX 3090 graphics card in each city to measure not just the cost of PC parts, but as a proxy for the cost of gaming hardware more broadly.
Scoring methodology
Each factor was given a weighting to calculate each city's final score. For example, depending on the city's average internet speed, it got a "score" for this metric:
< 20 Mbps: +0 score
>= 20, < 40 Mbps: +1 score
>= 40, < 60 Mbps: +2 score
>= 60, < 80 Mbps: +3 score
>= 80, < 100 Mbps: +4 score
>= 100 Mbps: +5 score
We used a similar method with different weightings for each metric we analysed. See the complete spreadsheet to see the exact scoring methodology.
Currency conversions
Internet speed and apartment rent costs were initially recorded in each city's local currency. These costs were then converted to US dollars simultaneously to ensure a fair comparison.
Why are certain cities missing?
For this study, we focused on major developed or semi-developed cities with a population of at least 500,000 people, to ensure a fair comparison. We recognise that there may be other smaller cities that have a low cost of living and cheap, fast internet, which would be perfect for some gamers.
If we've missed a city that you think we should include, let us know and we can include it in next year's rankings.
Resources
Press release
Download our complete press release as a PDF document
Complete data
Download an Excel spreadsheet containing the entire dataset and score calculations
Contact Us
Tom Paton, founder, Broadband Savvy
tom(at)broadbandsavvy.com
*Data collected during December 2020. Where "N/A" is shown this means that no broadband packages with speeds of 1 Gbps or greater were available. Broadband Savvy makes no warranties or guarantees as to the accuracy of the data provided.
About the author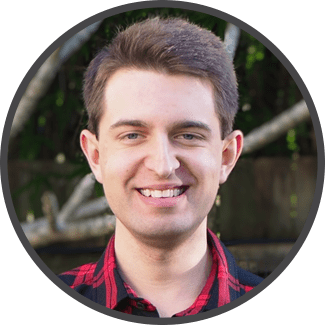 Tom is the founder of Broadband Savvy. He has more than five years' experience writing broadband tutorials, reviewing routers and internet service providers, and explaining broadband-related concepts. Tom is experienced as a writer, and also produces videos for the Broadband Savvy YouTube channel.
He currently specialises in writing content for Broadband Savvy designed to help people understand broadband jargon and terminology, increase their download and upload speeds, and improve their Wi-Fi connectivity. Tom also occasionally contributes to buyer's guides and review articles on Broadband Savvy, utilising his knowledge of the broadband market in the UK.
When he's not writing about broadband, you'll find him walking his dog (Rex) or playing agar.io.