Looking at getting online with Three home broadband, using 4G or 5G?
In this guide, we've reviewed the Three 4G Hub and Three 5G Hub. We've also assessed the speeds, reliability, and value for money of Three home broadband.
Let's get started.
Contents
Three home broadband overview
| | |
| --- | --- |
| Typical download speeds | 50-100 Mbps |
| Maximum download speeds | 600-2330 Mbps |
| Contract lengths | Monthly. 12 months, or 24 months |
| Data plans | Unlimited data |
| Rating | 4.5 (out of 5) |
| Deals | Check on Three |
Three currently offers a range of home broadband deals that use the 4G or 5G mobile network to help you get online.
Rather than using your phone line to connect to the internet, like with traditional fixed-line broadband, the Three 4G Hub and 5G Hub use the Three mobile network to connect to the internet.
Each of Three's broadband routers works in a similar way to a traditional broadband router. You plug it into a power outlet, turn it on, and it creates a WiFi signal that you can connect to and get online.
You also get unlimited data with Three home broadband, ensuring you don't have to worry about hitting any usage limits, or facing any additional charges for downloading lots of data.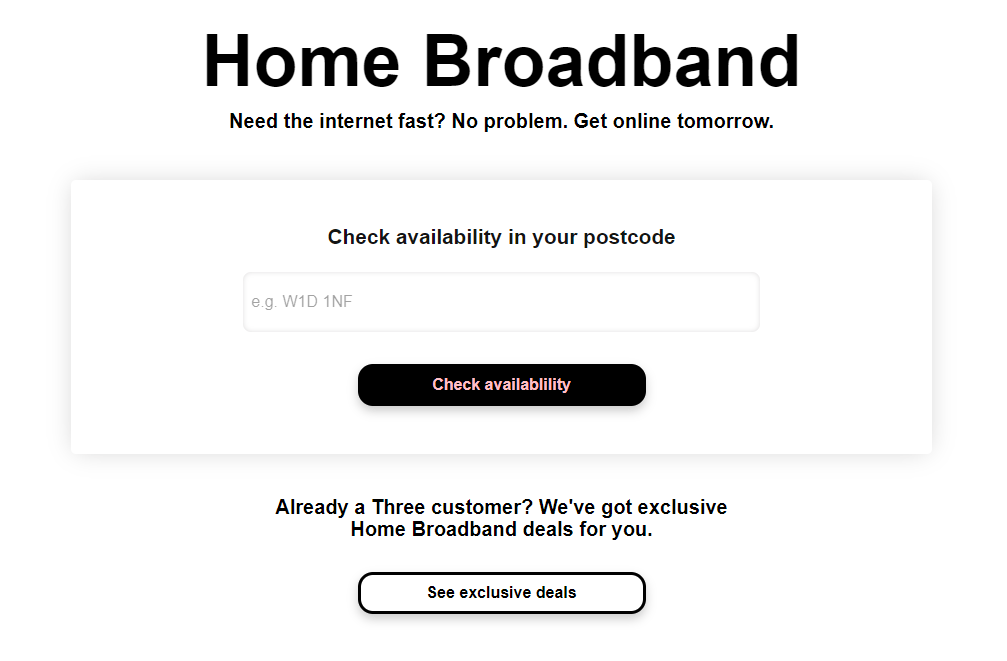 When you sign up to Three broadband, you'll have to put your postcode in on the Three website, just like when buying a regular broadband deal. Using this information, Three can check to make sure that you have good mobile network coverage in your area, ensuring that you'll get good speeds with your new home broadband device.
After the order is placed, you'll receive your new router in the mail within 1-2 business days, along with a SIM card that you'll need to insert into the router. Three won't need to send an engineer to your address – you can set up your connection whenever you'd like.

Three home broadband router reviews
Three currently offers three different routers with their home broadband plans.
Each device offers slightly different speeds, with the 5G Hub being the fastest. They all have similar WiFi capabilities, supporting up to 64 devices on the wireless network, and must be plugged in at all times while in use. Although these routers don't have a battery, you can use them when travelling inside the UK.
Below, we've explained the ins and outs of each of Three's home broadband routers.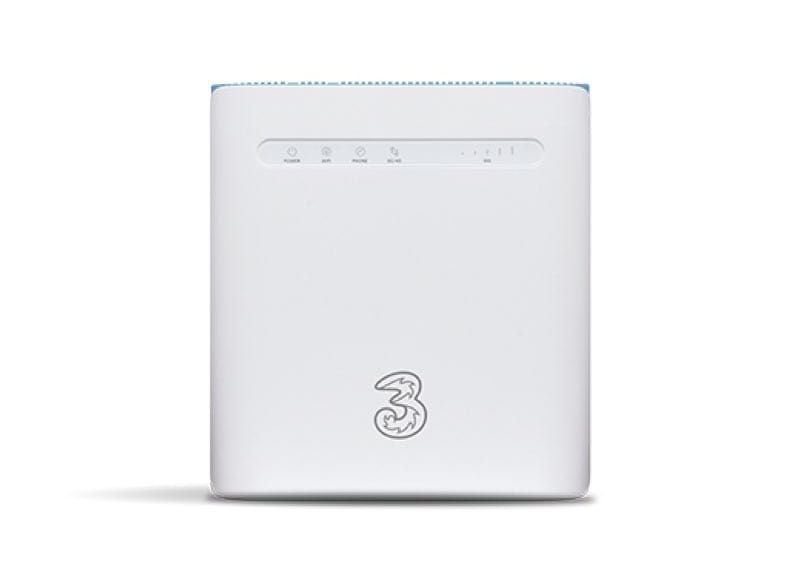 | | |
| --- | --- |
| Brand | Three |
| Name | 4G Hub |
| Manufacturer brand | ZTE |
| Manufacturer name | MF286D |
| Dimensions | 180 x 170 x 30mm |
| Speed rating | Cat 12/13 |
| Ethernet ports | 4 |
| External antenna sockets | 2 |
| WiFi | Dual-band 802.11a/b/g/n/ac (2.4GHz and 5GHz) |
| Maximum connected devices | 64 |
| Colour | White |
| Price | Check on Three |
The Three 4G Hub is the company's best-selling home broadband solution – it has basically everything you'd need in a 4G router.
This device delivers speeds of around 50-75 Mbps, with maximum theoretical download speeds of up to 600 Mbps. Although you won't get 600 Mbps all the time unless you're right next to a 4G mast, this router offers plenty of speeds for most households. You can get a good signal almost anywhere in the UK.
Three's wireless router comes with quite a good inbuilt antenna, and also gives you the option of adding an external antenna, if you'd like to boost your signal. No matter which option you pick, you shouldn't have to worry about your signal dropping out.
However, it can be a good idea to test out placing the router in a few different areas, to see where you get the best signal. Even moving the router a few inches can affect the signal quality, so it's a good idea to experiment with a few different positions.
You can connect up to 64 devices at once to the 4G Hub. However, if more than 8-10 devices get online and begin requesting large amounts of data at once, you'll probably run out of bandwidth at this point.
Three have included 2.4Ghz and 5Ghz WiFi with this router, which is the modern standard. 2.4Ghz offers a better signal at range, while 5Ghz offers slightly better speeds – your phone or laptop will choose which one to use. You also get four Ethernet ports, which is very helpful for plugging in games consoles or computers to help minimise lag.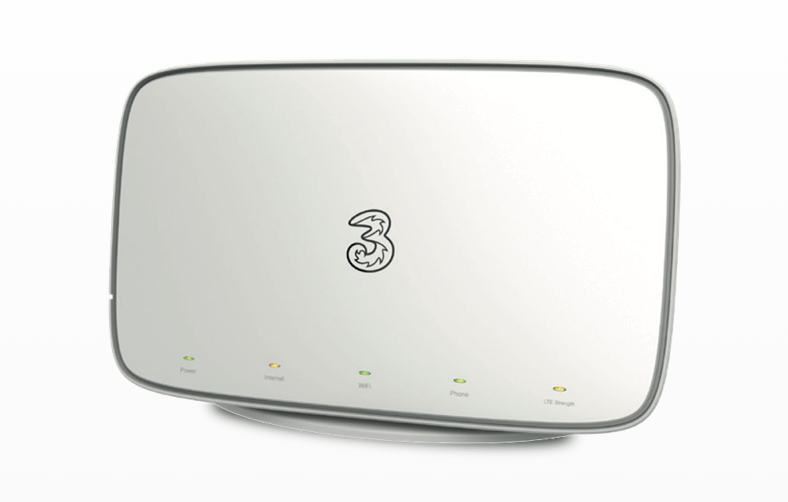 | | |
| --- | --- |
| Brand | Three |
| Name | 4G Plus Hub |
| Manufacturer brand | Sercomm |
| Manufacturer name | LTE2122GR |
| Dimensions | 277 x 181 x 70mm |
| Speed rating | Cat 16/20 |
| Ethernet ports | 4 |
| External antenna sockets | 2 |
| WiFi | Dual-band 802.11a/b/g/n/ac (2.4GHz and 5GHz) |
| Maximum connected devices | 64 |
| Colour | White |
| Price | Check on Three |
In September 2021, Three released the 4G Plus Hub. Currently, you can buy it for a slightly higher monthly cost than the regular 4G Hub.
When this 4G broadband router first came out, it left some people scratching their heads. Compared to the regular model, you get the same maximum download speeds, the same WiFi standards, and the same number of supported concurrent devices (64).
The difference between the 4G Hub and 4G+ Hub is this router may offer slightly faster average speeds in certain areas, because it supports a different range of LTE bands, including LTE band 42. Also, you get access to the Three 4G+ Hub app with this piece of hardware, allowing you to monitor WiFi signal strength, and automatically find the best place in your house to put your WiFi router.
Ultimately, it's probably not worth paying more for the 4G Plus Hub, unless you really want to be able to use its app. The speed difference between the two routers is not that significant in most cases.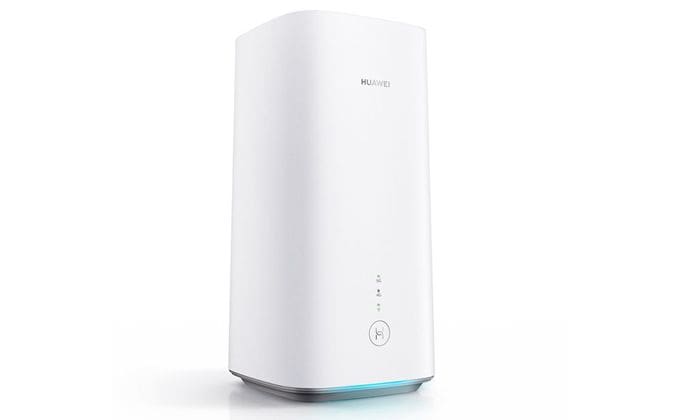 | | |
| --- | --- |
| Brand | Three |
| Name | 5G Hub |
| Manufacturer brand | Huawei |
| Manufacturer name | 5G CPE Pro |
| Dimensions | 99 x 107 x 215mm |
| Speed rating | Cat 19 |
| Ethernet ports | 2 |
| External antenna sockets | 2 |
| WiFi | Dual-band 802.11ax/ac/a/n 4 x 4 MIMO + 802.11b/g/n 2 x 2 MIMO (2.4GHz and 5GHz) |
| Maximum connected devices | 64 |
| Colour | White |
| Price | Check on Three |
If you live somewhere that can get 5G signal, the Three 5G Hub offers average home broadband speeds of just over 100 Mbps, peaking up to 2330 Mbps (2.33 Gbps). This is faster than almost all ultrafast fibre broadband packages available in the UK right now.
You might be wondering, if the 4G Hub offers 50-75 Mbps on average, why does the 5G Hub only offer 100 Mbps? If it uses 5G, shouldn't the speeds be much higher?
We think Three is underselling the average speed of this device a little bit. If you can get good 5G signal indoors according to Three's network coverage map, then you should see an average download speed significantly higher than 100 Mbps, and upload speeds of at least 15-25 Mbps.
You only get two Ethernet ports with this router, rather than four like with the 4G Hub. However, these are gigabit Ethernet ports, meaning they're extremely fast, and capable of handling the 5G speeds of this router.
The WiFi standards used by all Three Hubs are the same, although the 5G Hub offers marginally better WiFi signal indoors, as it uses slightly higher-tech antennas.
It's important to note, the 5G Hub also supports 4G. When using this type of mobile network connection, you should get slightly faster speeds with this device when compared to the 4G Hub. Therefore, if you currently only get 4G, but 5G coverage is coming, the 5G Hub is still worth considering.
Also, this router is a decent bit bigger than either version of the 4G Hub. We think it looks a bit worse than Three's other home WiFi routers. It's not hideous, but it's not particularly nice to look at.

Three home broadband speeds
| Device | Average download speed | Maximum download speed | Average upload speed | Maximum upload speed |
| --- | --- | --- | --- | --- |
| 4G Hub | 50-75 Mbps | 600 Mbps | 7-15 Mbps | 100 Mbps |
| 4G Plus Hub | 50-100 Mbps | 600 Mbps | 7-15 Mbps | 100 Mbps |
| 5G Hub | 100-300 Mbps (Three advertises 100 Mbps) | 2330 Mbps | 15-25 Mbps | 1250 Mbps |
Using Three home broadband, you can get very fast download and upload speeds. The exact speeds you receive will depend on the device you have.
To determine whether you're likely to get speeds higher than the average, it's a good idea to check the Three 4G/5G coverage map. If you are in the middle of an area with good 4G or 5G indoor coverage, and you place your router in the right spot, you should see speeds higher than these average figures.
Will I get faster speeds when compared to fixed-line broadband?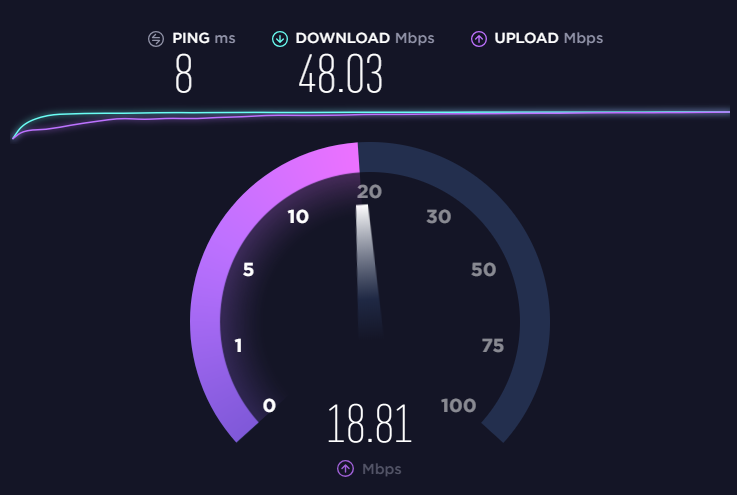 In many areas that only get Openreach superfast fibre, you are likely to see faster speeds using Three broadband when compared to fixed-line broadband. This is especially true if you have good 5G coverage at your address.
To say for certain whether or not 4G offers faster speeds, you can use the Ofcom broadband coverage checker.
With this website, you can put in your postcode, and it will tell you the fixed broadband networks available at your address, as well as the speeds they each offer.
If you can only get ADSL broadband, with speeds up to 10-24 Mbps, then the 4G Hub will offer faster speeds (assuming you have good 4G signal).
If you can only get speeds up to 67 Mbps, for example with Openreach, you should get similar speeds with the 4G Hub, and faster speeds with the 5G Hub (assuming you have good 5G signal).
If you can get ultrafast fibre broadband, the 5G Hub will offer similar speeds – although fixed-line internet may be faster if you get a 900 Mbps plan. However, using Three 5G broadband may be considerably cheaper when compared with a regular broadband plan that has the same average speeds.
Also, it can be helpful to use an external antenna with your Hub router to increase your speeds. By installing an antenna on the outside of your house, and plugging it into the router, you can sometimes get a decent bump in speeds. However, buying an external antenna will cost a bit of money, and will require you to find a way to feed the antenna cable to the router (such as through a window).
Three home broadband latency


Given that Three broadband offers good speeds in most parts of the UK, the next thing to consider is what the latency is like.
In nearly all situations, the latency of 4G home broadband and 5G home broadband is worse than fixed-line broadband. The same is true with Three's broadband products.
However, this isn't to say that Three's Hub routers have bad latency. They are still perfectly usable for gaming, with a ping of around 25-50 milliseconds, depending on your distance to the mast. We highly recommend plugging your computer or games console into the router directly using an Ethernet port, rather than using WiFi, to minimise your latency.

Three home broadband deals explained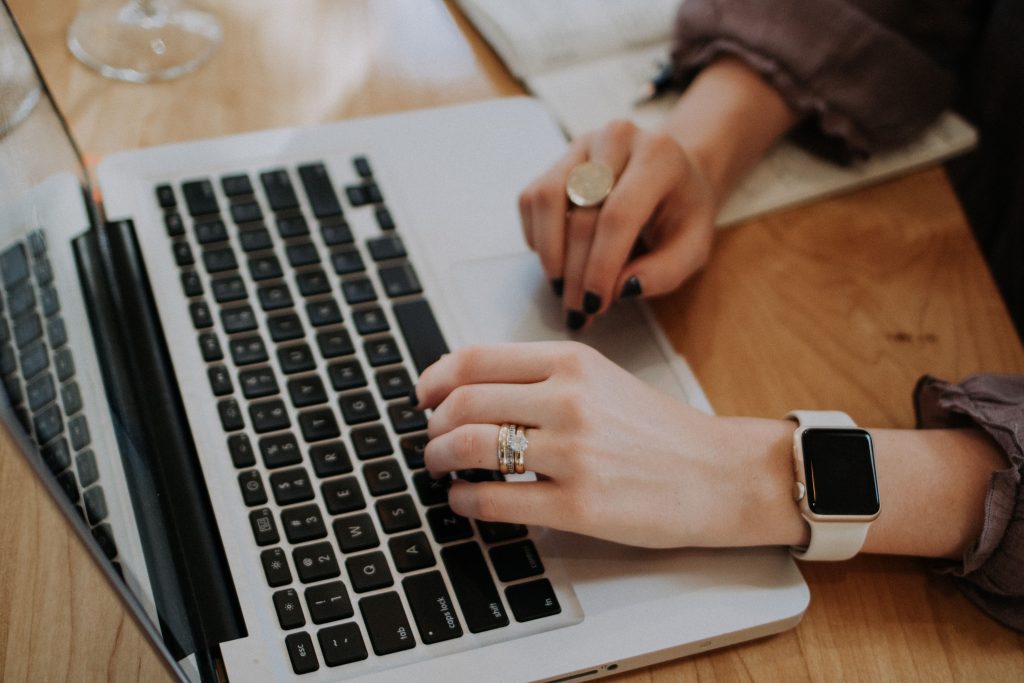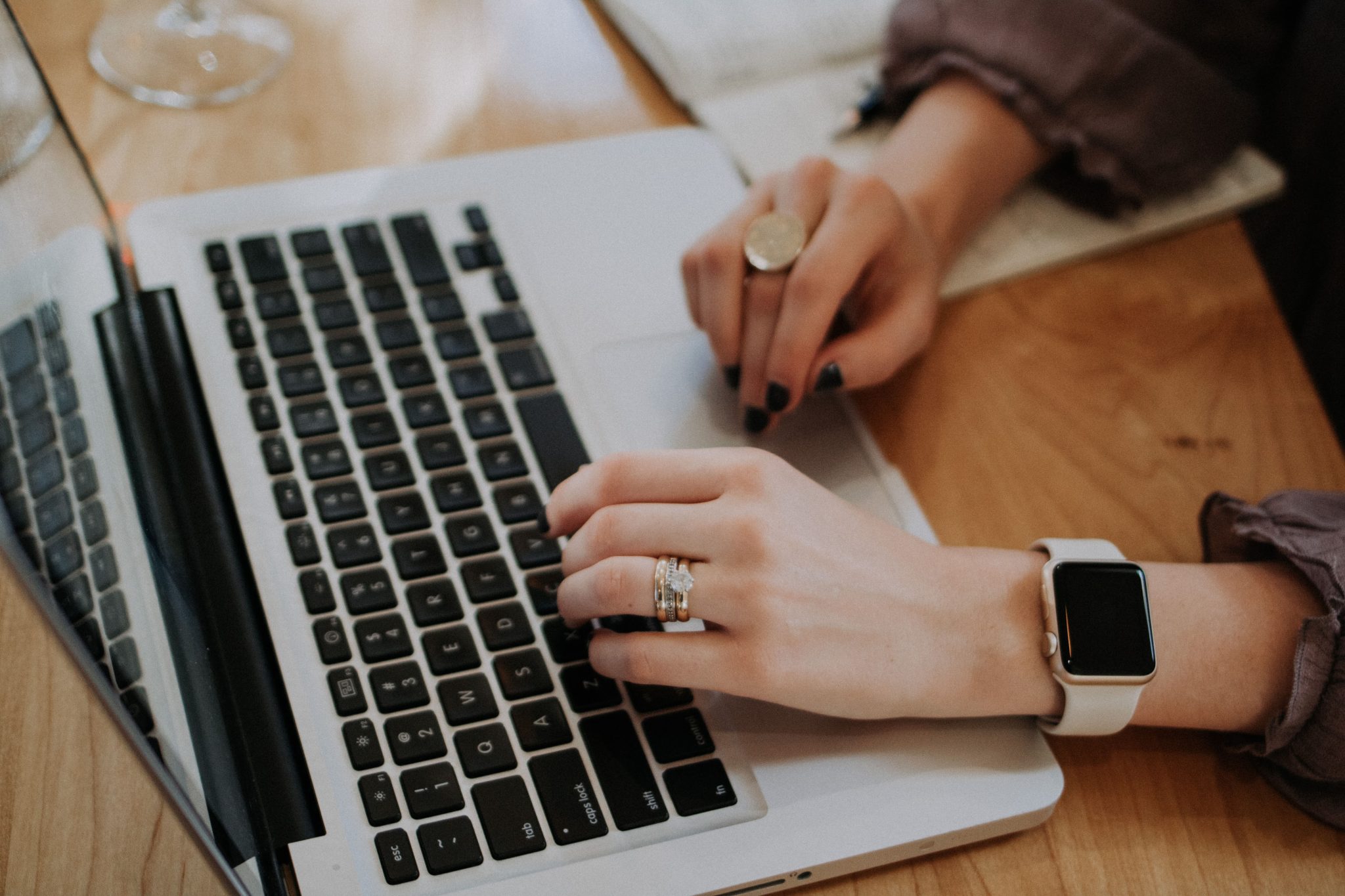 Three's broadband deals are actually quite flexible.
The 4G Hub is available on a 24 month, 12 month, or 1 month plan.
The 4G+ Hub is available on a 24 month or 12 month plan.
The 5G Hub is available on a 24 month or 12 month plan.
Each plan comes with unlimited data. You won't have to worry about running out of data with Three home broadband.
Three currently bundles their broadband plans with a range of different free gifts. At checkout, you get the choice of items like an Apple TV HD, a Nest Hub, or Nest Audio. Even if you have no interest in these devices, you can normally sell them on eBay to cover your monthly cost for a few months.
If you're looking for the full range of contracts, rather than choosing a free gift, choose "Device only" on the Three website. This is the only way to make the 1 month plans display.
If you sign a 24 month or 12 month broadband contract with Three, you won't have to pay an upfront cost, and shipping is free. However, on the 1 month pay as you go contract, there is typically an upfront cost.
It's important to note, Three will increase the monthly cost of your broadband each April, at a rate of 4.5%. This is something to be aware of, especially if you purchase a long-term contract.
Money-back guarantee
One good thing about Three home broadband is it comes with a 14-day money back guarantee.
If you're not satisfied with the service for any reason, you can send your Hub back to Three within 14 days, as long as the device has not been damaged.
Essentially, this allows you to test Three broadband, and see if it offers good speeds and reliability at your address. During this period, it's a good idea to put the Hub through its paces, including testing gaming (if there are any gamers in the house) and streaming video on multiple devices at once.
Also, ensure to test the router in the evening, to see if there is any network congestion in your area. In some parts of the UK, Three broadband can be oversubscribed, although this is not a major issue in most areas.
Are Three's home broadband routers unlocked?
The Three 4G Hub is sold unlocked, but the 5G Hub currently isn't.
This means, you can use this device with another SIM card if you like, even before the end of the contract.

How to set up Three broadband
When your Three broadband solution arrives in the mail, the package will include:
Your Three Hub router
A SIM card
A power cable
A network cable (for using the Ethernet ports)
An overview brochure, explaining how to set up the router
A start-up guide, explaining how to connect to WiFi
To begin using the Hub, first insert the SIM card, if it's not already installed. If Three have included the SIM separately, it will come in a punch-out card, which looks like this: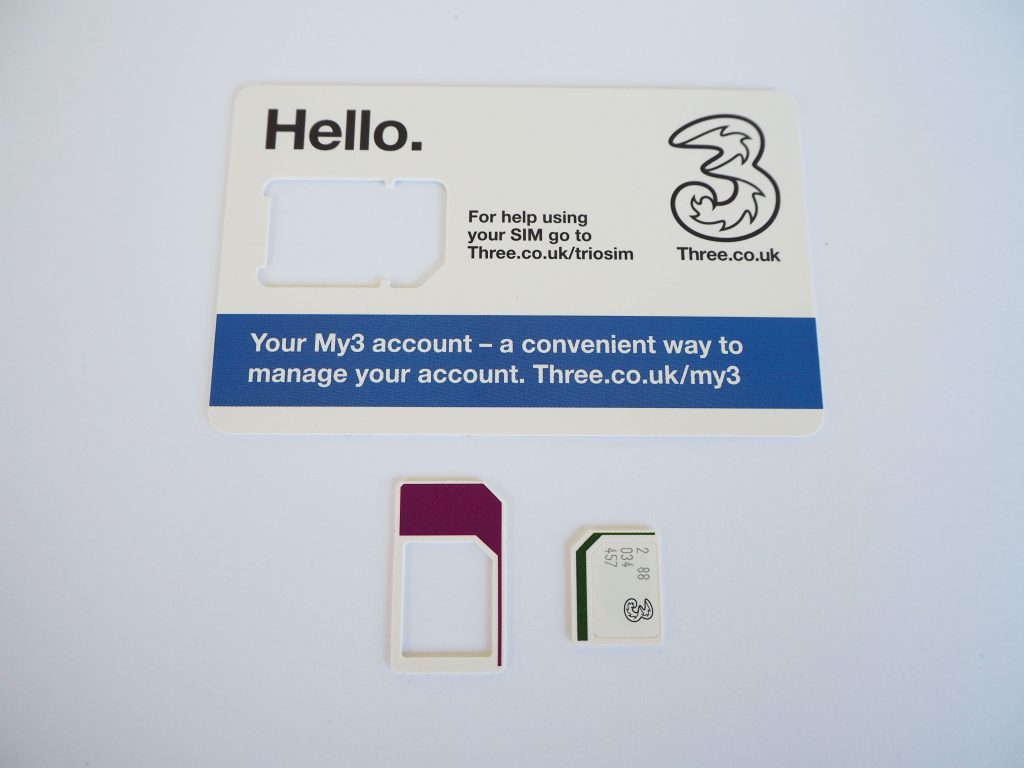 For the 4G Hub, you want the mini SIM, which is the purple one. For the 4G+ Hub, you want the micro SIM (the green one). For the 5G Hub, you want the nano SIM, which is the smallest one, pushed out from inside the green SIM.
Once you have the correct SIM, you insert it near the reset button. There is a small door you slide off, or flap you lift up (on the 5G Hub) and slide the SIM into place.
Then, all you need to do is plug in the router, and power it on. It's best to place the router somewhere off the ground, and with a direct line of sight to the sky. For example, a window sill is a good place to put your 4G or 5G Hub.
After the router has been switched on and put in an appropriate location, you can connect to its WiFi network using the details provided in the set-up booklet. Be sure to perform a speed test using speedtest.net, and try to move the router around a bit, to find the best place to maximise your speeds.

Is Three home broadband any good? Our verdict
There are a lot of things to like about Three home broadband:
You can often get faster speeds than with traditional broadband, even when using the 4G Hub.
The data plans are reasonably priced, partly since you don't have to pay for line rental, and all include unlimited data.
The Hubs are easy to set up, and don't require you to wait for a visit from an engineer.
There are some downsides to the 4G Hub and 5G Hub. Their latency isn't as low as with fixed-line broadband, and you don't get a minimum speed guarantee, like some broadband providers offer. You also have to be careful to ensure you put the router in the right location to get fast speeds.
However, you can test the router for two weeks, to ensure you get good download and upload speeds.
Also, you can take these Hub devices and use them in your caravan, or when on holiday in the UK. Unlike some competing products, such as Vodafone, you're not restricted as to where you can use your Hub router.
Overall, we rate Three home broadband 4.5 out of 5. For a large number of British households, Three offers a fast, cost-effective method of getting online at home.

Three broadband alternatives
If you're looking for alternative 4G home broadband solutions to compare with Three's offers, here are some competing products, and their pros and cons.
To learn more, read our 4G router reviews.
1. EE 5GEE Router
Price
EE's 5G router is a decent bit more expensive than the Three 5G Hub. However, EE has slightly better mobile network coverage, especially in rural areas, which can be quite useful.
You can also use an external antenna with this device, and it has a really good WiFi signal – up to 30 metres, which is plenty for most homes.
Just ensure that you get the right data plan for your needs. The 5GEE Router only comes with unlimited data if you pay more for it. If you're not online all the time, and there aren't many people at home, the 500GB plan may offer enough data.
2. Three Huawei 4G+ MiFi
As a MiFi device, the Three Huawei 4G+ is very similar to their 4G Hub, except it's more portable.
You get similar speeds with both bits of hardware on the Three 4G network, but this MiFi device has a battery, rather than needing to be plugged in. Meaning, it's much easier to move around and travel with.
There are a much wider range of plans available with this bit of kit, including some pay as you go options. The downside is, the WiFi signal isn't as good with the Huawei 4G+ – it can only connect ten devices to the internet at once.
Read our review of this MiFi device.
3. Vodafone Gigacube
Vodafone's Gigacube actually has a slightly higher maximum 4G speed than the Three 4G Hub. It supports up to 1600 Mbps, rather than just 600 Mbps.
Part of the reason for this is the Gigacube (which is a rebranded Huawei B818-263 router) is 5G compatible. As a result, it's quite expensive, even when compared with Three's 5G router.
The other downside of Vodafone 5G home broadband is they don't like you travelling with it. You can only use it at your "Approved Address".

Conclusion
This is the end of our reviews of Three's home broadband solutions.
If you're unsure about whether you'll get good download speeds and connection consistency with Three's 4G or 5G broadband solutions, you can always test them within the 14-day return period.
Don't be afraid to put the device through its paces, including testing it during the evenings, when lots of other people are likely to get online using 4G/5G.
If you have any questions about Three broadband, feel free to ask us in the comments below.
About the author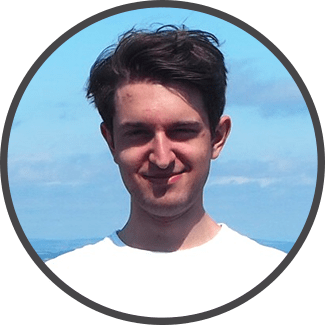 Tom is the founder of Broadband Savvy. When he's not writing about broadband, you'll find him walking his dog (Rex) or playing agar.io.