The following post is sponsored by KCOM.
In late 2020, we commissioned some research into how British households buy broadband.
We wanted to find out how people decide what speed package they needed, when choosing a new deal. But we also wanted to find out whether or not people were making good decisions when buying broadband – were they getting the right amount of bandwidth for their household's needs?
The results were quite surprising. 31% of households were paying for significantly more speed than they really needed.
How do people currently buy broadband?
According to our study, when buying a new broadband deal, many people buy a package with similar speeds to what they have currently. But by doing this, you miss the opportunity to potentially save money by going for a slightly slower package, more in line with your bandwidth needs.
From our research, we found that many people were guessing how much speed they needed when choosing which plan to buy. Some people performed research into how much speed they might need, but this can only help so much. You really need to be able to test a given speed in the real world to see if it can withstand your household's data demands.
KCOM's brand new offer
KCOM, Yorkshire and North Lincolnshire's full-fibre broadband provider, has a brand new offer to help customers find the perfect broadband package for their specific needs.
Until 30/06/2021, KCOM will allow new fibre customers the freedom to change between different speed tiers as much as they want during the contract, with no switching fee.
Here's how it works:
You sign up for an 18 month KCOM fibre broadband deal.
For the first 6 months, the cost is £25 per month. During this initial 6-month period, you can choose whether you want a download speed of 75Mbps, 200Mbps, 400Mbps, or 900Mbps. You can change between each speed as much as you like, with no switching fee.
After 6 months, you choose which speed package you'd like to keep using.
For the remaining 12 months, you pay the monthly fee associated with the package you've chosen.
During this initial period, you essentially have the freedom to try out every speed package, to see if it offers enough bandwidth for your family.
For example, you might like to first try the slowest speed – 75Mbps. To test it out, wait until everyone in your household is home, and then get everyone online at the same time. Ensure that everyone is doing data-heavy activities, such as watching videos, getting on Zoom, or live streaming on an app like Periscope or Twitch. You might also like to start downloads on other devices that commonly use data – for example, running the latest FIFA update on your Playstation. Then, once everyone is online, see if you experience any slowdowns, dropouts, or buffering. If you do, try the same thing again on 200Mbps, and repeat the process again.
Another way to use this speed flexibility is to compare how fast you can perform certain downloads and uploads that you tend to do on a regular basis. By switching between different speeds, you can see the real-world effect of having faster broadband on your productivity. You can see exactly how much speed it's worth you paying for, taking the guesswork out of deciding which package to buy.
Our verdict
We're really excited to see KCOM take the initiative with this offer. It's the first time we've heard of an ISP offering you the ability to test out different speeds with no fee, while in contract, at least in the UK. We hope the idea is a success, as it would be great to see other ISPs copying this offer and making it available to the rest of the UK.
We've had a bit of fun speculating about how people will interact with this offer. I'm firmly of the belief that customers will stick to 900Mbps for 99% of the 6 month trial period. I think that most KCOM customers will play around with the speeds a bit near the 6 month mark, when they get an email from KCOM reminding them to choose their package. The other theory we have is that people, especially more cost-conscious households, will test different speeds immediately, find the cheapest one that works, and stick to it for the rest of the contract.
What do you think about this idea from KCOM? Let us know your thoughts in the comments below.
About the author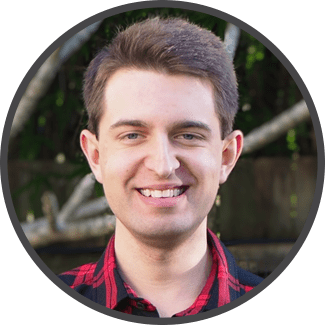 Tom is the founder of Broadband Savvy. When he's not writing about broadband, you'll find him walking his dog (Rex) or playing agar.io.