Looking for unlimited mobile data?
In this article, we'll review the 5 best unlimited data SIMs you can buy in 2020.
We'll also discuss some key things to consider when buying, to help you ensure you get the right SIM.
Quick Comparison Table
BEST OVERALL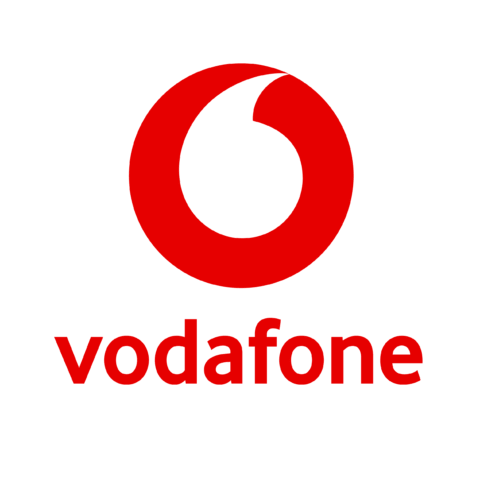 Vodafone
Unlimited Data SIM
BEST VALUE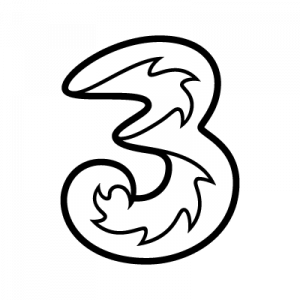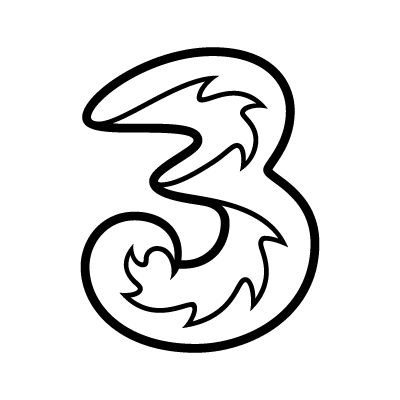 BEST 30-DAY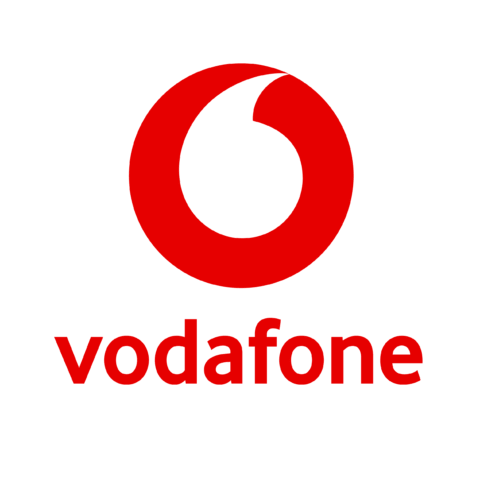 Vodafone
Unlimited Data SIM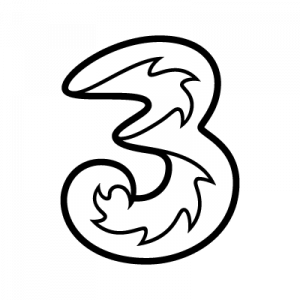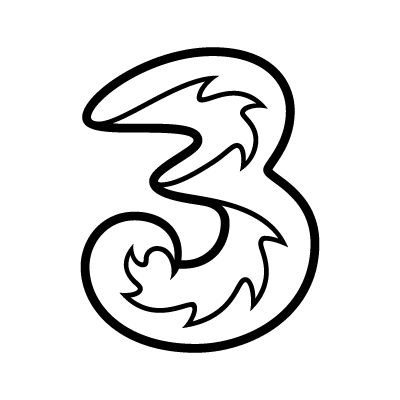 Contents
Best Unlimited Data SIM Deals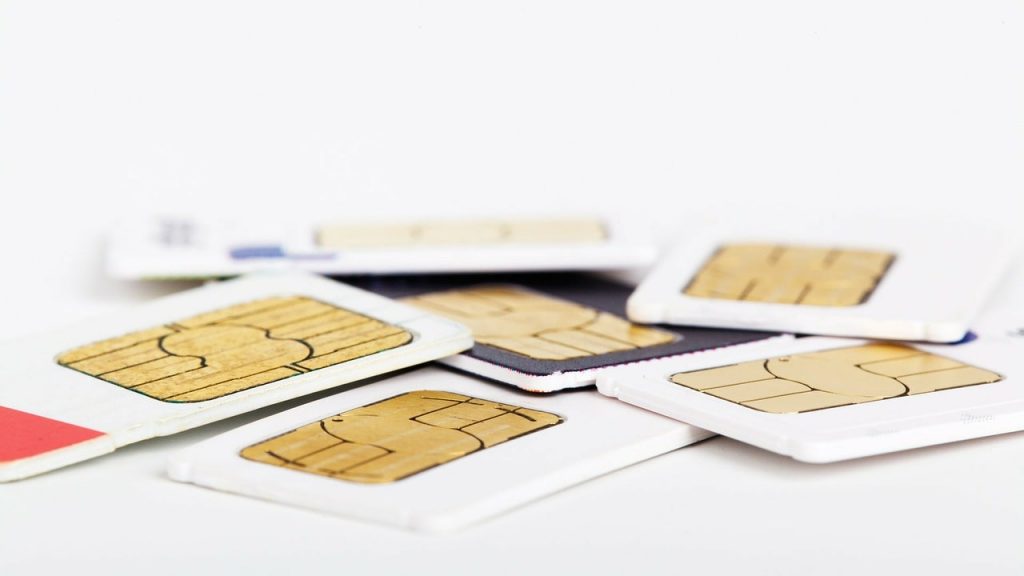 Let's begin our reviews.
We've looked at the top 5 best unlimited data SIMs in terms of speed, quality of service, and value for money.
Vodafone is an excellent choice for unlimited data SIMs. Here's why.
Firstly, they're one of the only internet service providers in the UK to actually offer you a choice of multiple different unlimited data SIMs.
They have three options, based on download speed – Unlimited Lite (2Mbps max), Unlimited (10Mbps max), and Unlimited Max (fastest-available download speeds).
The first two options are obviously cheaper – they allow you to save some money if you're only going to be sending emails or doing basic web browsing.
But if you really want the best speeds possible, including 5G, then Unlimited Max is a great value deal.
Plus, Vodafone's network coverage is really good, so you're unlikely to suffer slow speeds, even in rural areas. Overall, it's hard to fault Vodafone's unlimited data SIM deals.
Pros
Good prices.
Lots of choice.
Great speeds (with Unlimited Max).
Excellent network coverage.
Cons
N/A – great value for money unlimited data SIM deals.
Overall value rating
⭐⭐⭐⭐⭐
In comparison to Vodafone, Three's unlimited data SIM-only deals aren't quite as cheap. However, they do offer excellent flexibility.
Rather than having to commit to an extended contract, you get to decide exactly how long you'd like to commit for. There are 1-month and 12-month plans, but the 24-month unlimited data SIM deal offers the lowest tariff per month.
Three's 4G network is one of the best in the UK in terms of consistency and coverage. Their SIM cards are also 5G ready, meaning you could see a significant increase in speed in the near future if you live somewhere 5G is coming soon.
With Three, you get unlimited calls and texts with their unlimited data deals. This makes them a bit more expensive, but not by much – the mobile minutes are a great thing to have.
This ability to make calls and send texts, plus the great roaming offered by Three, makes their unlimited data SIM deal definitely worth a look.
Pros
Three has a great 4G network, and is rolling out 5G.
Great contract flexibility.
Comes with unlimited calls/texts.
Excellent international roaming.
Cons
Not the cheapest, but still great value.
Overall value rating
⭐⭐⭐⭐⭐
VOXI don't offer a massive amount of data SIM plan choice. At the time of writing, there are only four deals on offer.
However, there's good reason for this. All VOXI plans are month-to-month, meaning there's no lock-in contract.
And despite this, their prices are still pretty reasonable. Their "Endless Data" mobile SIM package is a really great deal.
Each VOXI SIM-only deal comes with unlimited calls and texts. This is just a bonus on top of the data really – the mobile minutes don't add anything to the price.
Plus, all VOXI plans are 5G-ready. Because they use the Vodafone network, VOXI's coverage is pretty good. But since you're not locking into a long-term contract, you can always cancel if your data SIM isn't offering the connection quality that you're after.
Pros
No lock-in contracts.
5G-ready.
Good coverage.
Reasonable prices.
Cons
Not a massive amount of choice.
Overall value rating
⭐⭐⭐⭐⭐
Tesco's SIM-only deals are pretty simple. First, you choose whether you're paying monthly, going contract-free, or doing pay-as-you go. You'll want to look at the pay-monthly deals, as this is where you'll find the Tesco Mobile unlimited data SIM.
The best thing about Tesco is their prices. Despite the fact that these deals include some calling minutes, they're cheaper than most data-only unlimited data SIMs. You can get unlimited data on a 12-month contract for a really great price.
You do have to commit for a year – there's no contract flexibility. However, Tesco's prices mean that it's not a problem to lock into this deal.
The only issue with Tesco is because their prices are so great, their roaming countries are limited compared to Three. Although all EU countries are covered, you'll have to pay more to use your mobile data outside of Europe.
Pros
Really great prices.
Simple, no-hassle deals.
Includes some calling minutes.
Cons
Limited non-EU roaming.
O2's unlimited data SIM only deal probably isn't the cheapest you'll find. However, there are two things that make up for this.
Firstly, O2 normally offers a free addon to help sweeten the deal. This could be something like a Disney+ subscription, which is always nice to have.
Secondly, their network coverage is excellent. O2 have one of the best 4G networks in the UK, alongside Vodafone.
You can also choose your contract length – from 18 months down to 30 days. However, the unlimited data deal isn't available on a 30-day contract, unfortunately.
On the plus side though, each deal comes with unlimited calling minutes and texts, which is great to have.
Pros
Excellent network coverage.
Normally comes with a free gift.
Includes unlimited calling minutes & texts.
Cons
Unlimited data unavailable on the 30-day plan.
Could be cheaper.
How To Buy The Best Unlimited Data SIM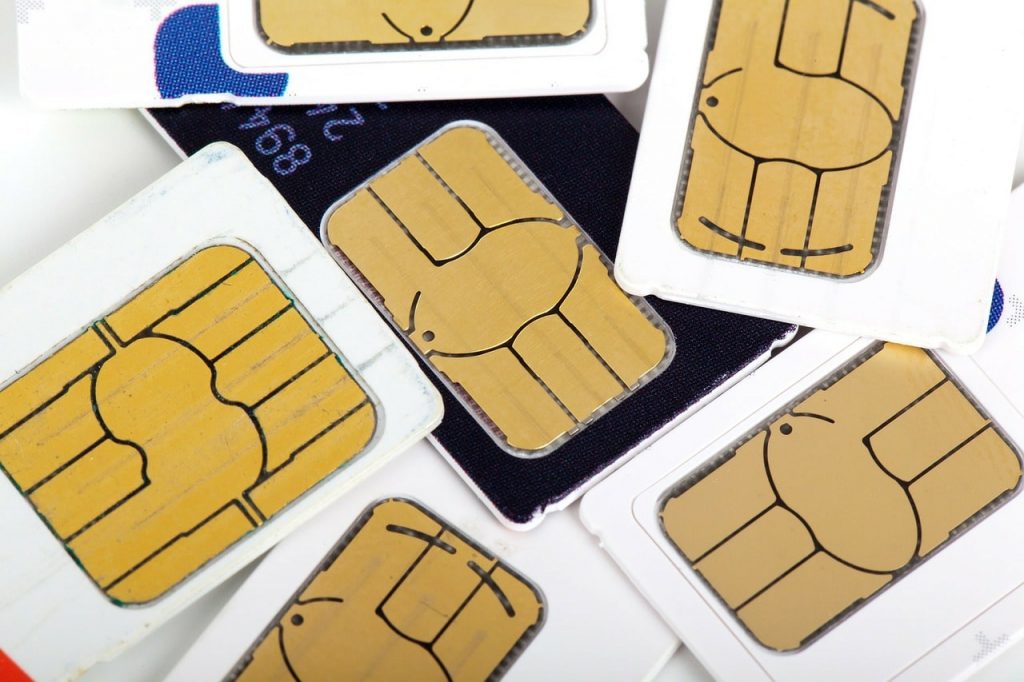 Now we'll explain some key things to consider when buying an unlimited data SIM deal.
What is an unlimited data SIM?
An unlimited data SIM is just like any other mobile SIM card, but you get unlimited data. Some of these deals will come with unlimited calls and texts as well.
Unlimited data SIM deals are a really great way to get online if you need a lot of data on the move. They're also extremely useful for those in rural areas with poor quality fixed-line broadband.
How do I get online with an unlimited data SIM?
You can get online with any device that has a SIM card slot. For example:
Mobile phones.
iPads.
Other mobile Wi-Fi devices. For example, if you have a custom head unit in your car, it might have a mobile data SIM slot to allow it to connect to Spotify or Apple Music.
You can also create a Wi-Fi hotspot with a data SIM. Doing so will allow you to connect any device to your mobile data at once, like you were connecting to a WiFi network. To do this, you'll need a dongle or Mi-Fi device with a SIM card slot.
Different devices may require different sizes of SIM card, including standard (the biggest), micro, and nano (the smallest).
Nearly all devices these days use nano SIM cards. However, most providers will send you a standard size SIM card, with inner micro/nano size pieces you can pop out if desired (see the picture below).
Do unlimited data SIMs come with lock-in contracts?
Some do, some don't.
There are some providers that will let you pay monthly, such as VOXI. However, paying monthly will normally make things more expensive.
Others will have 6, 12, or even 24-month contracts. We recommend staying away from 2-year deals for mobile data SIMs – if you move house for example, you might find yourself stuck on a network with slower speeds than you might expect.
However, it's normally still best to get a SIM with a contract, because you'll often save quite a bit of money in terms of your monthly tariff. Plus, most of the data SIM contracts aren't that long – the most common length is 12 months, and there are some out there as short as 6.
Do I need unlimited data?
You might have noticed that it's possible to save some money by going for a SIM-only deal with less data included, such as a 20GB option.
Unless you're only using your SIM card to get online very occasionally, such as when travelling, it's generally best to get an unlimited data SIM deal.
Simply having the freedom to make unlimited downloads and uploads is really great to have. You'll only pay a tiny bit more for an unlimited data SIM compared to a 20-100GB SIM, so it's really worth the extra money.
Remember, most internet activities these days are very data-heavy. Watching videos and even browsing social media can use up a surprising amount of data. This is why the UK government is investing heavily in rolling out 5G as soon as possible, to keep up with Britain's growing data demands.
What speeds will I be able to get with an unlimited data SIM?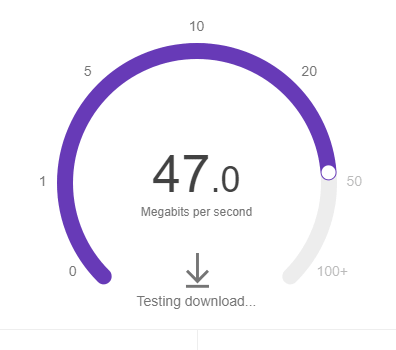 In most parts of the UK, you can now get 4G mobile data speeds with an unlimited data SIM card. This means internet download speeds of 15-30Mbps. This is plenty for most online activities – even if downloading a large file, such as a movie, it shouldn't take long at all.
If you're in an area where you can get 5G, this speed increases massively to around 150-300Mbps.
On the other hand, for those in the rural UK, your speeds might be a bit slower – sometimes less than 15Mbps.
Be sure to check the SIM provider's website closely to see what speeds you'll get. Typically, they'll advertise a maximum expected download speed on the product page.
How consistent will my unlimited data SIM connection be?
Once again, it depends on where you are. The more urban your surroundings, the better your 4G or 5G mobile data connection quality will be.
To see how consistent your mobile broadband will be, it's a good idea to check each provider's network coverage map.
With these maps, you can simply input your postcode and you'll be able to see how good the coverage is.
Here's an example of Vodafone's network coverage map to give you an idea of what they show you.
How expensive are unlimited data SIMs?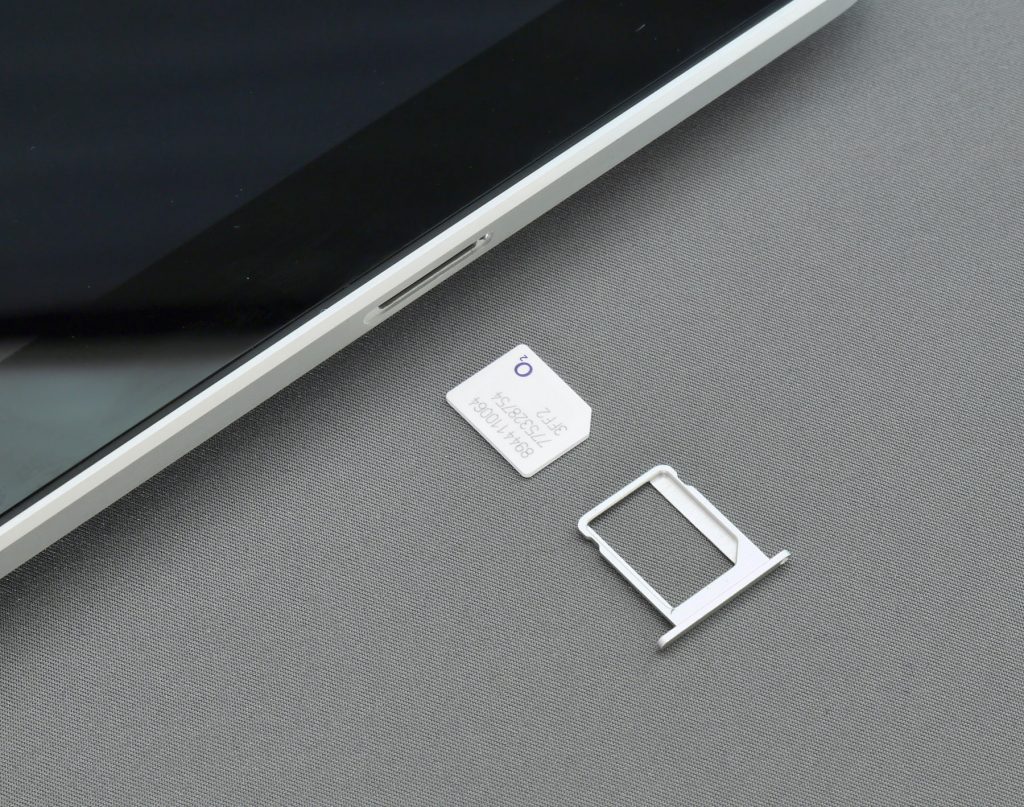 Unlimited data SIM deals are typically a bit more expensive than having a normal fixed-line broadband connection.
This makes sense, because data SIMs are much more flexible. You can use them anywhere, rather than just at home.
Typically, an unlimited data SIM will cost you around £30-£40 per month, depending on the contract length.
Which unlimited data SIM provider is best?
The main thing to consider when comparing different mobile SIM providers is the quality of their network in your area.
This is why you need to do a thorough check of every company's network coverage map, to see how good their download speeds are where you're going to be using the data SIM.
Once you've narrowed down providers that have the speeds you need, the next step is to compare their unlimited data SIM deals. Who offers the best price, given their coverage, and the speeds provided?
In general, none of the main mobile broadband providers in the UK have massive advantages over each other in terms of price or customer service. It's best to compare the best deals on the market at any given time, to find the one that works for you.
What happens when I order an unlimited data SIM?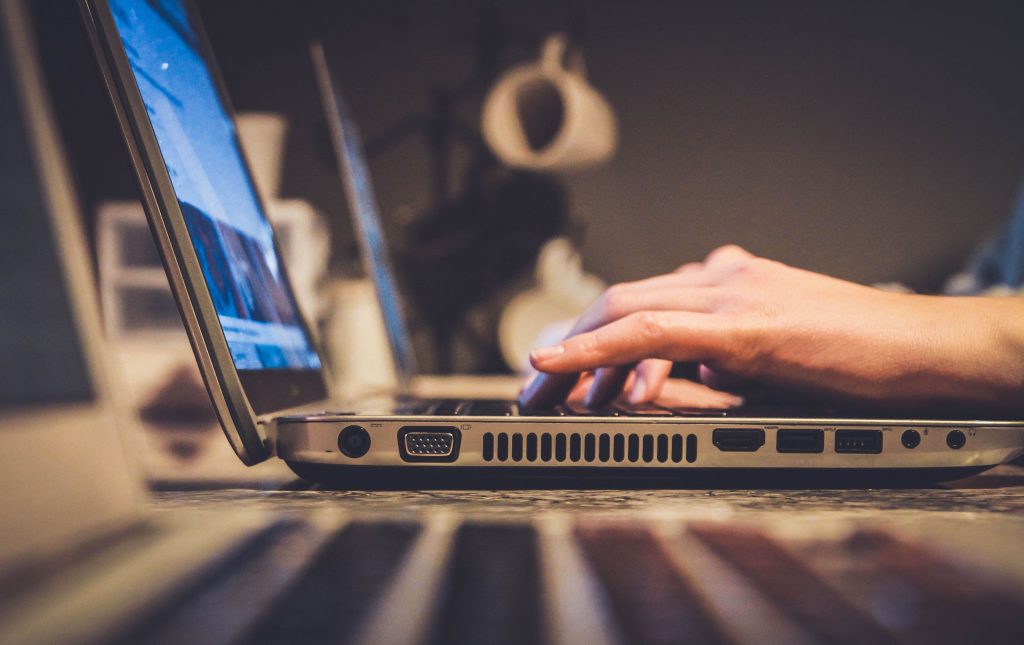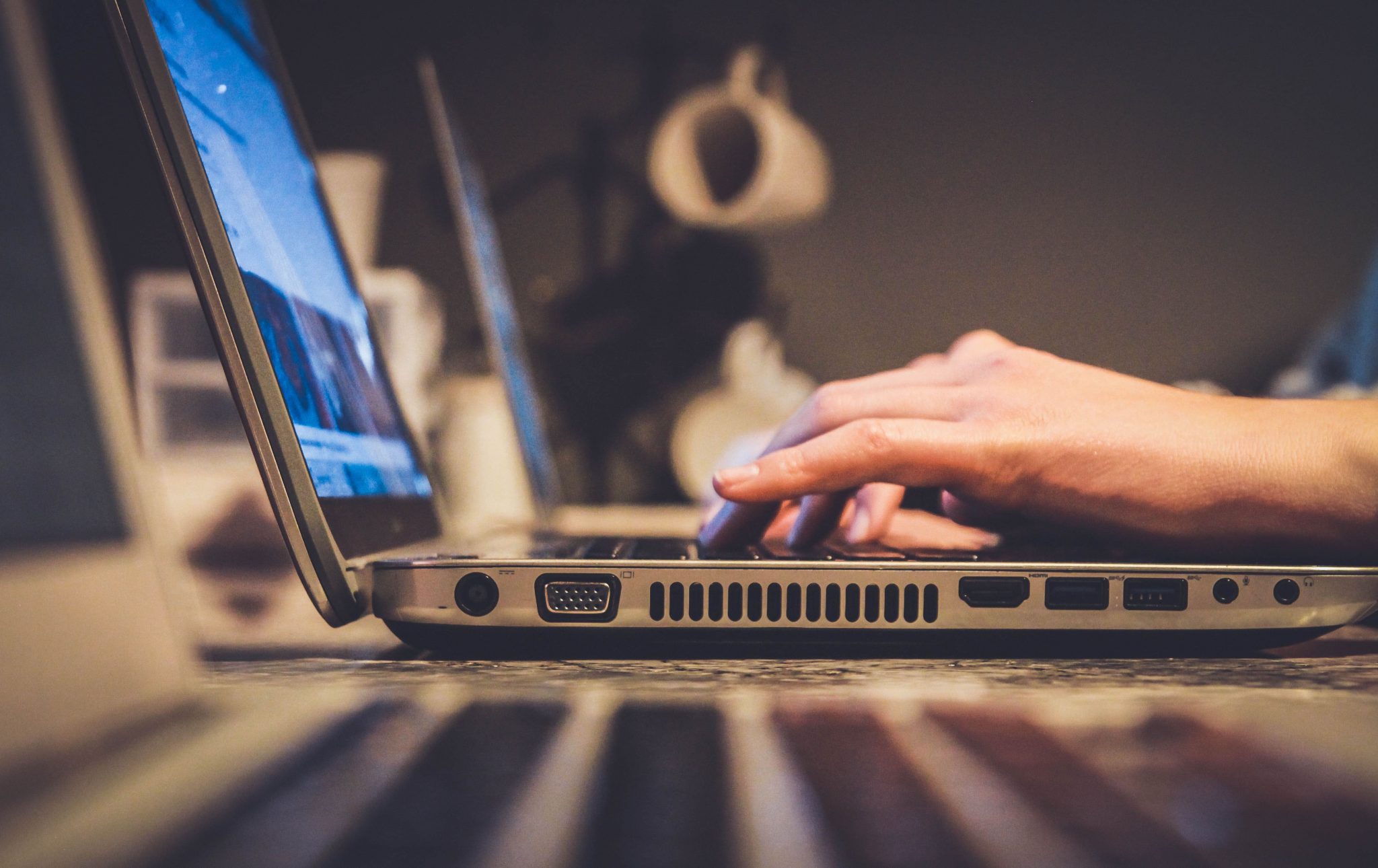 Once you complete the checkout process and your order is confirmed, here's what happens next.
After a day or two, you'll receive your new SIM card in the mail.
You then activate the card. This means going online and filling out a simple form.
Within an hour, your SIM should be activated, and you're ready to get online.
This process is essentially the same for most unlimited data SIM providers. It may differ somewhat if you're transferring a mobile number, rather than activating an unlimited data SIM – you'll need to tell your new provider your old phone number so that they can complete the transfer process.
Can I make phone calls with an unlimited data SIM?
Nearly all unlimited data SIMs actually come with a phone number, which you can use to make and receive calls and texts.
This means that you can port your existing phone number onto your new unlimited data SIM, in most cases.
Just remember: if you have a strict data-only plan with no minutes included, it might be quite expensive to make phone calls. Be sure to check what your rates are before calling people or sending texts.
Do all mobile phone providers offer unlimited data SIMs?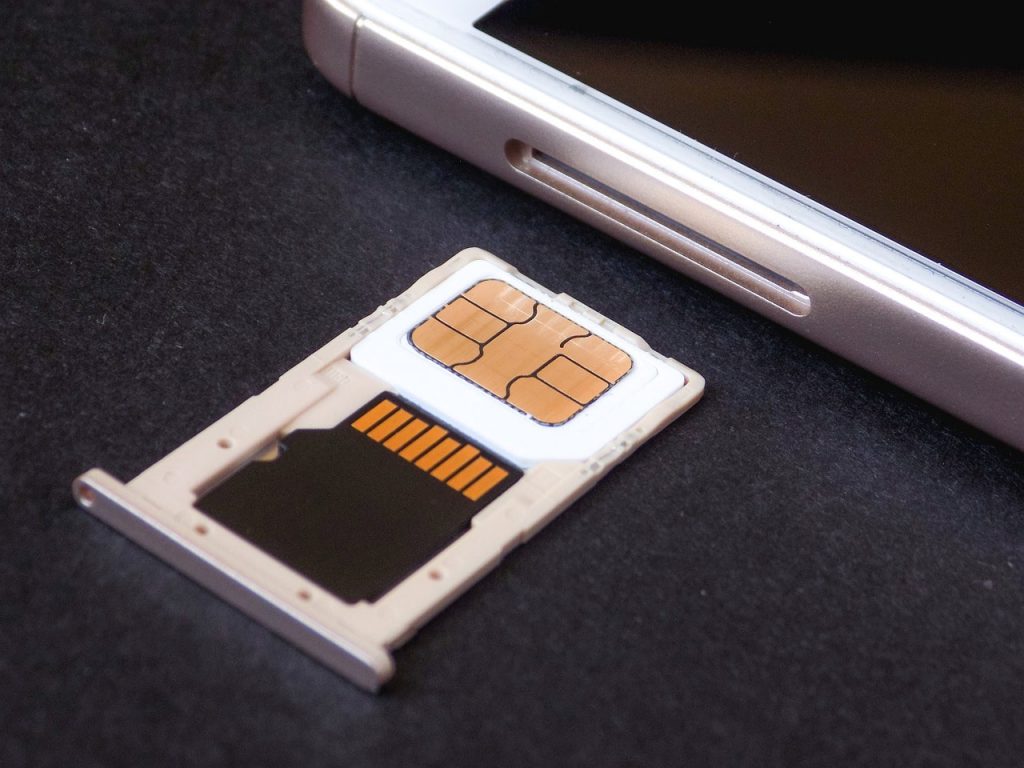 All of the leading internet service providers that sell SIM cards, such as Vodafone, Three, and O2, now have unlimited data options.
It's only some of the smaller providers that do not yet offer unlimited data SIMs.
Can I use roaming with an unlimited data SIM?
Yes – in most cases, your internet service provider will allow you to use your data overseas with no added fees.
Most of the time though, only EU countries are covered. Some ISPs will add some countries further afield, such as Australia and New Zealand. It's best to check the provider's website carefully to see which countries are covered, to avoid unexpected bills.
Conclusion
This is the end of our buyer's guide.
Remember, if you're planning to use your unlimited data SIM in the same place consistently, such as at home or to/from work, it's important to test the connection quality. The last thing you want is to commit for 12 months but have much slower speeds than you were expecting, or be constantly facing dropouts.
This is why we really like VOXI – they don't have lock-in contracts, making it easy to switch to another network if you need to.
About the author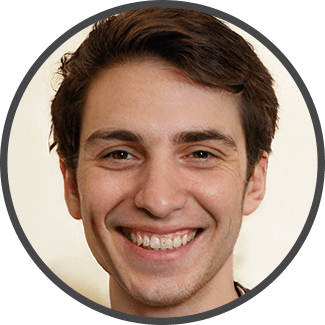 Tyler built his first PC at the age of 12, and since then, he's become obsessed with all things networking and internet-related. He's a massive gamer, loves Rocket League, and also plays Sunday League football.