Best Cities For Live Streamers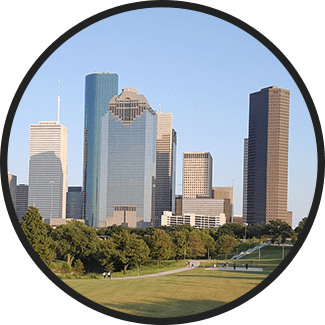 Houston TX, USA 🇺🇸
Fast internet, low hardware prices, and a reasonable cost of living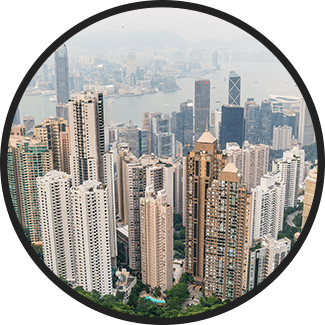 Hong Kong, 🇭🇰
Cheap, fast internet, and low hardware costs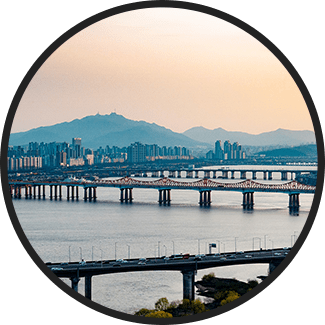 Seoul, South Korea 🇰🇷
Extremely fast internet, and low costs of living
Worst Performers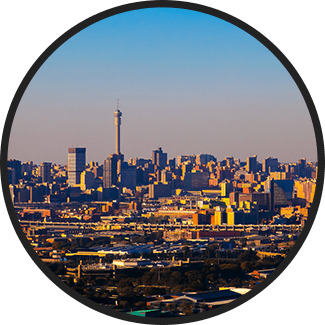 Johannesburg, South Africa 🇿🇦
Slow, expensive internet, and high hardware costs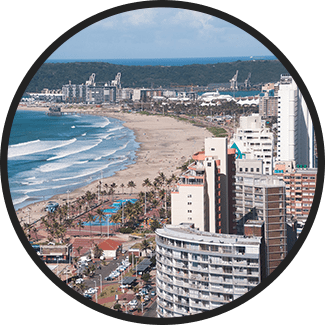 Durban, South Africa 🇿🇦
Slow, expensive internet, and high hardware costs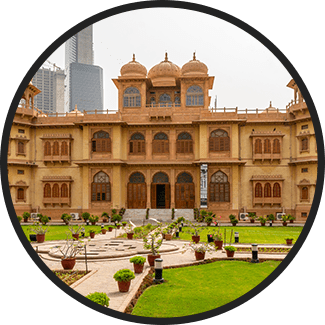 Karachi, Pakistan 🇵🇰
Extremely slow internet, and high hardware costs
Complete Rankings*
| City | Country | Average download speed (Mbps) | Average upload speed (Mbps) | Lowest cost of a 1 Gbps internet connection (USD) | 5G coverage | Cost of an RTX 3090 (USD) | Cost of a Sony A7 III (USD) | Gaming or streaming expos in the past 5 years | Average unit rent (USD) | Overall score |
| --- | --- | --- | --- | --- | --- | --- | --- | --- | --- | --- |
| Houston | USA | 103.37 | 45.00 | 54.99 | Full | 1929.00 | 1998.00 | 10 | 1388.07 | 25.5 |
| Hong Kong | Hong Kong | 164.88 | 93.00 | 15.20 | Full | 2795.78 | 1544.84 | 15 | 2254.42 | 25.0 |
| Seoul | South Korea | 656.60 | 256.00 | 32.51 | Full | 2668.94 | 2064.39 | 6 | 1008.46 | 24.5 |
| Bucharest | Romania | 167.80 | 69.00 | 9.85 | Full | 4184.68 | 2114.62 | 2 | 482.73 | 24.0 |
| Incheon | South Korea | 120.00 | 47.00 | 32.51 | Full | 2668.94 | 2064.39 | 0 | 738.88 | 23.5 |
| Milan | Italy | 100.00 | 65.00 | 35.69 | Full | 3018.64 | 1706.55 | 5 | 1429.94 | 22.5 |
| Madrid | Spain | 135.00 | 109.00 | 48.94 | Partial | 2982.83 | 1801.16 | 5 | 1129.80 | 21.5 |
| Austin | USA | 100.02 | 26.00 | 65.00 | Partial | 1929.00 | 1998.00 | 17 | 1679.08 | 21.5 |
| Osaka | Japan | 132.64 | 80.00 | 38.29 | Partial | 3089.78 | 2118.84 | 0 | 633.15 | 21.0 |
| Columbus | USA | 104.43 | 30.00 | 65.00 | Partial | 1929.00 | 1998.00 | 5 | 1108.45 | 20.5 |
| Philadelphia | USA | 107.68 | 32.00 | 65.00 | Full | 1929.00 | 1998.00 | 8 | 1644.96 | 20.5 |
| Los Angeles | USA | 99.16 | 28.00 | 60.00 | Full | 1929.00 | 1998.00 | 26 | 2357.00 | 20.5 |
| Vancouver | Canada | 68.37 | 27.00 | 69.92 | Full | 2229.37 | 1890.44 | 12 | 1685.55 | 20.5 |
| Montreal | Canada | 40.59 | 17.00 | 74.00 | Full | 2229.37 | 1890.44 | 26 | 1068.59 | 20.5 |
| San Antonio | USA | 93.63 | 28.00 | 65.00 | Partial | 1929.00 | 1998.00 | 10 | 1301.72 | 20.5 |
| Birmingham | United Kingdom | 27.84 | 25.44 | 55.51 | Full | 2455.88 | 1969.36 | 13 | 1192.16 | 20.5 |
| Tokyo | Japan | 105.41 | 59.00 | 51.06 | Partial | 3089.78 | 2118.84 | 5 | 1169.88 | 20.0 |
| Budapest | Hungary | 52.00 | 35.00 | 19.84 | Partial | 3397.89 | 2123.65 | 5 | 526.43 | 20.0 |
| Phoenix | USA | 117.54 | 30.00 | 65.00 | Partial | 1929.00 | 1998.00 | 5 | 1265.32 | 19.5 |
| New York City | USA | 87.87 | 24.00 | 65.00 | Full | 1929.00 | 1998.00 | 20 | 2645.00 | 19.5 |
| Jacksonville | USA | 81.28 | 19.00 | 65.00 | Partial | 1929.00 | 1998.00 | 8 | 1178.74 | 19.5 |
| Seattle | USA | 109.27 | 30.00 | 65.00 | Partial | 1929.00 | 1998.00 | 10 | 2214.05 | 19.5 |
| Boston | USA | 150.50 | 40.00 | 65.00 | Full | 1929.00 | 1998.00 | 5 | 2150.00 | 19.5 |
| San Francisco | USA | 143.00 | 36.00 | 65.00 | Partial | 1929.00 | 1998.00 | 8 | 3390.16 | 19.5 |
| San Diego | USA | 134.22 | 42.00 | 65.00 | Partial | 1929.00 | 1998.00 | 7 | 2195.04 | 19.5 |
| London | United Kingdom | 46.70 | 42.09 | 55.51 | Full | 2455.88 | 1969.36 | 14 | 2355.72 | 19.5 |
| Indianapolis | USA | 100.00 | 31.00 | 65.00 | Partial | 1929.00 | 1998.00 | 0 | 1182.36 | 18.5 |
| Las Vegas | USA | 103.00 | 30.00 | 65.00 | Partial | 1929.00 | 1998.00 | 0 | 1230.00 | 18.5 |
| Barcelona | Spain | 61.04 | 57.00 | 48.94 | Full | 2982.83 | 1801.16 | 4 | 1511.19 | 18.5 |
| Dallas | USA | 97.39 | 26.00 | 65.00 | Partial | 1929.00 | 1998.00 | 6 | 1506.66 | 18.5 |
| Atlanta | USA | 96.38 | 26.00 | 65.00 | Full | 1929.00 | 1998.00 | 3 | 1593.00 | 18.5 |
| Warsaw | Poland | 54.50 | 27.00 | 23.79 | Partial | 3859.41 | 2114.63 | 8 | 795.00 | 18.0 |
| Shanghai | China | 17.13 | 7.00 | 18.06 | Full | 2834.33 | 2044.39 | 14 | 1161.67 | 18.0 |
| Kiev | Ukraine | 41.00 | 36.00 | 5.55 | None | 3883.02 | 2403.74 | 5 | 589.74 | 18.0 |
| San Jose | USA | 153.00 | 41.00 | 65.00 | Full | 1929.00 | 1998.00 | 0 | 2478.00 | 17.5 |
| Chicago | USA | 88.19 | 22.00 | 44.99 | Partial | 1929.00 | 1998.00 | 7 | 1821.00 | 17.5 |
| Fort Worth | USA | 80.57 | 21.00 | 65.00 | Full | 1929.00 | 1998.00 | 0 | 1216.99 | 17.5 |
| Toronto | Canada | 69.00 | 23.00 | 69.92 | Full | 2229.37 | 1890.44 | 10 | 1769.95 | 17.5 |
| Rome | Italy | 62.43 | 35.00 | 23.87 | Partial | 3018.64 | 1706.55 | 0 | 1112.67 | 17.5 |
| Hamburg | Germany | 42.00 | 16.00 | 23.86 | Full | 3129.61 | 2070.91 | 6 | 1126.62 | 17.5 |
| Glasgow | United Kingdom | 24.59 | 26.20 | 55.51 | Full | 2455.88 | 1969.36 | 4 | 1158.85 | 17.5 |
| Sofia | Bulgaria | 45.00 | 26.00 | 18.30 | Partial | 4568.11 | 2196.47 | 0 | 496.73 | 17.0 |
| Stockholm | Sweden | 78.00 | 65.00 | 29.30 | Partial | 3234.96 | 2470.05 | 5 | 1482.74 | 17.0 |
| Denver | USA | 105.00 | 27.00 | 65.00 | Full | 1929.00 | 1998.00 | 0 | 1824.00 | 16.5 |
| Santiago | Chile | 35.06 | 14.00 | 35.86 | Partial | 4497.23 | 1599.71 | 5 | 460.87 | 16.5 |
| Cologne | Germany | 63.45 | 23.00 | 47.73 | Full | 3129.61 | 2070.91 | 5 | 1204.35 | 16.5 |
| Copenhagen | Denmark | 99.00 | 56.00 | 48.68 | Partial | 3246.67 | 2321.68 | 3 | 1724.28 | 16.0 |
| Mexico City | Mexico | 41.00 | 16.00 | 69.14 | None | 2125.35 | 2450.27 | 8 | 636.79 | 16.0 |
| Prague | Czech Republic | 39.00 | 26.00 | 18.50 | Partial | 2997.71 | 2528.85 | 5 | 840.53 | 16.0 |
| Calgary | Canada | 37.30 | 14.00 | 74.00 | Full | 2229.37 | 1890.44 | 5 | 1001.98 | 15.5 |
| Edmonton | Canada | 30.28 | 12.00 | 94.60 | Full | 2229.37 | 1890.44 | 4 | 965.00 | 15.5 |
| Paris | France | 45.00 | 24.00 | 26.25 | Partial | 2840.73 | 1969.82 | 5 | 1416.81 | 15.5 |
| Bradford | United Kingdom | 27.13 | 17.88 | 55.51 | Partial | 2455.88 | 1969.36 | 0 | 727.23 | 15.5 |
| Auckland | New Zealand | 45.40 | 12.00 | 60.13 | Partial | 2356.90 | 1804.70 | 7 | 1322.13 | 15.0 |
| Charlotte | USA | 87.07 | 22.00 | 65.00 | Partial | 1929.00 | 1998.00 | 0 | 1522.60 | 14.5 |
| Abu Dhabi | UAE | 81.00 | 31.00 | 775.91 | Partial | 4145.00 | 1687.68 | 5 | 1259.67 | 14.5 |
| Riyadh | Saudi Arabia | 26.28 | 12.00 | 245.03 | Full | 4142.89 | 1733.35 | 6 | 496.99 | 14.5 |
| Munich | Germany | 47.50 | 28.00 | 47.73 | Full | 3129.61 | 2070.91 | 1 | 1289.44 | 14.5 |
| Leeds | United Kingdom | 25.66 | 21.88 | 55.51 | Full | 2455.88 | 1969.36 | 0 | 1192.16 | 14.5 |
| Sao Paulo | Brasil | 31.29 | 13.00 | 87.95 | Partial | 4495.42 | 2834.08 | 15 | 453.53 | 14.0 |
| Wellington | New Zealand | 53.00 | 14.00 | 55.89 | Partial | 2356.90 | 1804.70 | 4 | 1545.78 | 14.0 |
| Tel Aviv | Israel | 65.00 | 20.00 | 38.42 | Partial | 3780.84 | 2071.16 | 2 | 1594.41 | 13.5 |
| Sheffield | United Kingdom | 20.95 | 20.15 | 55.51 | Partial | 2455.88 | 1969.36 | 0 | 1167.18 | 13.5 |
| Manchester | United Kingdom | 26.02 | 13.76 | 55.51 | Full | 2455.88 | 1969.36 | 1 | 1350.38 | 13.5 |
| Helsinki | Finland | 42.00 | 21.00 | 23.75 | Full | 3902.98 | 2433.77 | 0 | 1204.35 | 13.0 |
| Berlin | Germany | 43.00 | 25.10 | 83.54 | Partial | 3129.61 | 2326.34 | 3 | 949.99 | 13.0 |
| Istanbul | Turkey | 18.00 | 6.00 | 32.19 | Partial | 4413.96 | 2784.02 | 5 | 331.47 | 13.0 |
| Moscow | Russia | 42.00 | 15.00 | N/A | Partial | 4027.22 | 1959.76 | 5 | 915.73 | 13.0 |
| Dubai | UAE | 78.00 | 30.00 | 775.91 | Partial | 4145.00 | 1687.68 | 5 | 1589.53 | 12.5 |
| Melbourne | Australia | 29.20 | 12.00 | 113.05 | Partial | 2427.24 | 1931.02 | 10 | 1362.04 | 12.5 |
| Edinburgh | United Kingdom | 28.59 | 15.42 | 55.51 | Partial | 2455.88 | 1969.36 | 1 | 1639.05 | 12.5 |
| Beijing | China | 16.11 | 6.00 | 46.31 | Full | 2834.33 | 2044.39 | 2 | 1124.77 | 12.0 |
| Lima | Peru | 42.27 | 17.00 | 128.63 | Partial | 3206.36 | 3297.12 | 5 | 515.57 | 12.0 |
| Bogota | Colombia | 57.85 | 24.00 | 71.83 | None | 3558.51 | 2180.71 | 0 | 413.74 | 12.0 |
| Brisbane | Australia | 27.10 | 10.00 | 113.05 | Partial | 2427.24 | 1931.02 | 4 | 1246.76 | 11.5 |
| Mumbai | India | 9.80 | 4.00 | 54.61 | None | 3686.92 | 2184.71 | 5 | 568.97 | 11.0 |
| Delhi | India | 10.00 | 4.00 | 54.61 | None | 3686.92 | 2184.71 | 3 | 243.37 | 11.0 |
| Oslo | Norway | 60.00 | 42.00 | 119.59 | Partial | 3350.79 | 2512.19 | 5 | 1699.94 | 11.0 |
| Vienna | Austria | 42.00 | 19.00 | 119.24 | Partial | 3355.18 | 2107.32 | 5 | 1071.86 | 11.0 |
| Sydney | Australia | 27.70 | 10.00 | 113.05 | Partial | 2427.24 | 1931.02 | 6 | 1684.45 | 10.5 |
| Amsterdam | Netherlands | 67.00 | 19.00 | 77.58 | Full | 2863.47 | 2386.02 | 0 | 1655.54 | 10.5 |
| St Petersburg | Russia | 32.00 | 12.00 | N/A | None | 4027.22 | 1959.76 | 0 | 548.08 | 9.0 |
| Johannesburg | South Africa | 19.00 | 8.00 | 127.10 | Partial | 3532.55 | 2797.49 | 5 | 452.18 | 9.0 |
| Durban | South Africa | 27.00 | 11.00 | 127.10 | Partial | 3532.55 | 2797.49 | 0 | 383.64 | 8.0 |
| Karachi | Pakistan | 7.00 | 3.00 | N/A | None | 4109.90 | 2680.00 | 1 | 185.89 | 6.0 |
Our Comments
"
Depending on what you're looking for, there are a number of different cities that would make a great place to live as a live streamer on platforms such as Twitch, YouTube, or Facebook Gaming.
Cities such as Hong Kong scored well, because they have low hardware costs – PC and camera gear is much cheaper in some cities than others. Hong Kong also scored well because it has great 5G coverage, which is perfect when live streaming on the go. However, the Asian metropolis lost points due to the high cost of housing.
Houston Texas came in first place in our rankings, as it has just about everything you'd want as a streamer – fast internet with a good upload speed, reasonably low hardware costs, and a low cost of living for a developed city.
On the other hand, some cities scored low due to the extremely high cost and lack of availability of fast broadband. These lower-ranked cities also generally had much higher hardware costs, and poor 5G coverage.
– Tom Paton, founder, Broadband Savvy
Performance By Continent
NORTH AMERICA
North American cities generally performed very well in our rankings, with Houston, Texas, taking first place. The United States performed well in large part because streaming hardware is relatively cheap – it's the best country in the world to build a gaming PC, if you're looking for the best prices. Many American cities are also hubs for gaming and streaming conventions. LA residents have E3 right on their doorstep, which is perfect if you stream video games, and TwitchCon was held in the city in 2017.
Canadian cities also fared well, with Vancouver and Montreal the standouts. While Montreal is a gaming convention hub with a low cost of living, Vancouver residents enjoy faster average upload speeds, which are essential for live streamers.
No North American cities were a particular standout in terms of broadband speeds and costs. Internet is generally quite expensive in the US and Canada compared to many cities in Europe and Asia. However, Texan cities, namely Houston and Austin, enjoy faster broadband than the rest of the continent.
EUROPE
Bucharest was the standout performer in Europe due to its cheap, blazing-fast broadband speeds. You can get a 1 Gbps connection for about US$10 in the city, with ultra-fast upload speeds also available for a reasonable price. Bucharest also has full 5G coverage, and very low housing costs – although gaming and streaming hardware is quite expensive in Romania.
Elsewhere in Europe, the United Kingdom underperformed, in large part due to broadband speeds. While 5G coverage is available in most British cities, fixed-line broadband is often relatively slow compared to elsewhere in the world. And while London performed well in the gaming convention category, this was offset by the high cost of living.
Amsterdam was found to be the worst European city for live streamers, narrowly missing the bottom three cities overall. The Dutch city has high hardware costs, as well as a fairly high cost of rent. And while gigabit broadband is available in the city, it's also much more expensive than elsewhere in Europe.
ASIA
Hong Kong, Seoul, and Incheon performed extremely well in the rankings, due to the availability of fast, cheap broadband deals, with excellent upload speeds. Gigabit internet costs just over $15 per month in Hong Kong, and South Korea has the fastest average broadband speeds of anywhere in the world.
These Asian cities also performed well due to the low cost of streaming hardware. Because many consumer electronics are made locally, Asia is a great place to build a high-end PC, or buy a high-end camera. In fact, Hong Kong is the cheapest place in the world to buy a Sony A7 III – a DSLR camera that works great for streamers.
Japan also performed well in the rankings, with Osaka coming in 10th place. On the other hand, Shanghai and Beijing underperformed. While Chinese cities have some of the best 5G coverage in the world and cheap internet, average broadband speeds are quite low – getting a gigabit connection may prove difficult, depending on where you live in each city. India also underperformed, due to slow broadband speeds and expensive streaming hardware.
SOUTH AMERICA
Mexico was found to be the best South/Central American city to live in as a live streamer. While internet speeds could be better, broadband is cheap, and the city has frequent gaming expos for locals to visit – as well as a low cost of living.
As a whole, South American cities underperformed compared to the rest of the world. Gaming and streaming hardware is very expensive in South America, and few cities have complete 5G coverage, making life a bit difficult for IRL streamers. While broadband and rent is cheap in South American cities such as Lima and Bogota, the internet speeds available make it a little challenging to stream in high definition.
Sao Paulo was another city that performed better than most in South America. However, hardware costs are higher in Brasil than they are in Mexico.
MIDDLE EAST & AFRICA
The United Arab Emirates was found to have some of the most expensive internet in the world right now. Getting access to a gigabit connection in the UAE would cost you the equivalent of nearly US$800 – far more than anywhere in the world. However, despite this, Abu Dhabi was found to be the best Middle Eastern city for live streamers. Although the city is not cheap to live in, fast internet is available, and there are semi-regular gaming conventions for streamers to visit.
Just below Abu Dhabi in the rankings sits Riyadh, the capital of Saudi Arabia. Broadband is still expensive in the city, but not as much as in the UAE, and the cost of rent is also lower. However, while frequent expos do occur, average broadband speeds are quite low in Saudi Arabia.
The two South African cities studied – Johannesburg and Durban – face similar broadband connectivity issues. Internet is slow and expensive in both cities, and the cost of hardware is high, which is why Johannesburg and Durban took out the third and second-last places in the rankings.
OCEANIA
Despite infrastructure investments in recent years, Australia and New Zealand lag behind the rest of the world when it comes to broadband speeds and affordability. This is why cities such as Sydney and Auckland ranked quite low on our list.
To make matters worse, the overall cost of living in Australia and New Zealand is relatively high – especially in large cities, such as Sydney and Melbourne. However, gaming hardware costs a bit less than it does in South America or the Middle East.
Wellington led the pack in Oceania thanks due to its slightly lower cost of living and faster internet speeds.
Our Methodology
Here's how we found and ranked the best cities for Twitch streamers in the world right now.
Factors we assessed
Average broadband download speed. We used this as a measure of the availability of fast internet in the city. As a streamer, you need to be able to download games and watch other HD streams without buffering.
Average broadband upload speed. As a streamer, your upload speed is even more important than your download speed. You need a fast, consistent connection to upload HD video to the internet in real time.
Lowest cost of a 1 Gbps internet connection. Although a 1 Gbps broadband connection may not be a necessity for all live streamers, we used this as a measure of the cost of fast internet.
5G coverage. We assessed each city's 5G coverage as either "none", "partial", or "complete" as of June 2021. Having good mobile broadband coverage is especially important for real-life (also known as "IRL") streamers, so that you can stream yourself on the go without your stream dropping out. Some streamers also use mobile broadband as a backup in case their fixed-line internet drops out.
Cost of an RTX 3090. For those streaming video games, the cost of games consoles and PC parts is extremely important. We looked for the cheapest cost of a new RTX 3090 graphics card in each city to measure not just the cost of PC parts, but as a proxy for the cost of gaming hardware more broadly. Since graphics cards are having significant stock issues at the moment, we looked at prices on display from leading outlets, even if the GPU was out of stock, in order to more accurately reflect prices of gaming hardware.
Cost of a Sony A7 III. While most streamers may not need to use an expensive DSLR camera, we used this to measure the cost of camera gear in each city. The A7 III was chosen as it is a common choice among professional streamers.
Number of major gaming expos in the previous 5 years. For gaming streamers, expos are a fantastic opportunity to meet fellow streamers and keep up-to-date with future game releases. We included major expos such as E3 and TwitchCon, from 2015 to 2019, to account for the effect of COVID-19.
Average flat rent. Cost of living is an important consideration in our analysis, as some cities have cheap broadband but expensive rent. Therefore, we looked at the average monthly unit rent in each city.
Scoring methodology
Each factor was given a weighting to calculate each city's final score. For example, depending on the city's average internet speed, it got a "score" for this metric:
< 20 Mbps: +0 score
>= 20, < 40 Mbps: +1 score
>= 40, < 60 Mbps: +2 score
>= 60, < 80 Mbps: +3 score
>= 80, < 100 Mbps: +4 score
>= 100 Mbps: +5 score
We used a similar method with different weightings for each metric we analysed. See the complete spreadsheet to see the exact scoring methodology.
Currency conversions
All costs were initially recorded in each city's local currency. These costs were then converted to US dollars simultaneously to ensure a fair comparison.
Why are certain cities missing?
For this study, we focused on major cities with a population of at least 500,000 people, to ensure a fair comparison. Some cities were excluded – for example, China currently has 160 cities with a population of at least one million people. We recognise that there may be other smaller cities that have a low cost of living and cheap, fast internet, which would be perfect for some live streamers.
If we've missed a city that you think we should include, let us know and we can include it in next year's rankings.
Why didn't you account for Twitch usage by city?
One limitation of this study was that we did not account for how likely you are to build an audience on Twitch, given where you live. For example, if you live in Paris and only speak French, it's harder to build an audience on Twitch than if you live in LA and speak English, because most Twitch users speak English.
There are a few reasons we did not explore this data point.
Firstly, there is limited data on Twitch usage by city. Some information is available regarding the top ten countries that use the site, but there is no data about the language of platform users that is publicly available.
Secondly, many countries have their own streaming websites, especially in Asia. Twitch and YouTube are not the only platforms where you can make a living as a streamer. Accounting for usage of all the world's streaming platforms is not something that is possible to do accurately.
Thirdly, adding this factor would have advantaged the United States significantly. The US already performs well because gaming hardware is so cheap – we did not want to disadvantage cities because their primary language is not English.
Resources
Press release
Download our complete press release as a PDF document
Complete data
Download an Excel spreadsheet containing the entire dataset and score calculations
Contact Us
Tom Paton, founder, Broadband Savvy
tom(at)broadbandsavvy.com
*Data collected during June 2021. Where "N/A" is shown this means that no broadband packages with speeds of 1 Gbps or greater were available. Broadband Savvy makes no warranties or guarantees as to the accuracy of the data provided.
About the author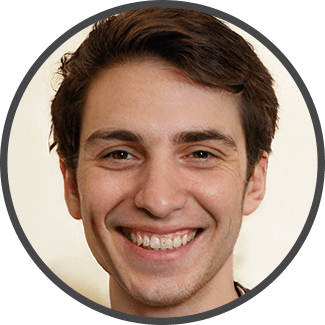 Tyler built his first PC at the age of 12, and since then, he's become obsessed with all things networking and internet-related. He's a massive gamer, loves Rocket League, and also plays Sunday League football.