Looking for a car WiFi device?
In this guide, we'll explain the best ways to get WiFi in your car, and discuss five specific in-car WiFi solutions you can use to achieve this.
We'll also explain how car WiFi works, so that you can find the best way to get internet access – based on your vehicle and your specific needs.
Quick comparison table
BEST OVERALL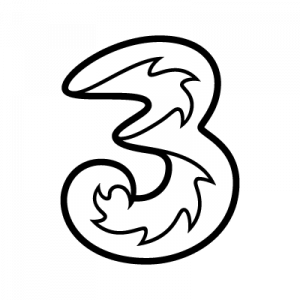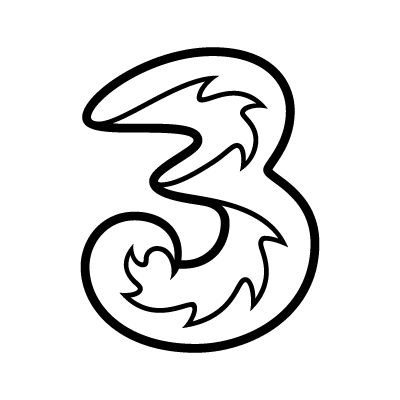 Three
Huawei 4G Plus MiFi Device
BEST SIMPLE SOLUTION
Huawei
E8377 car WiFi Device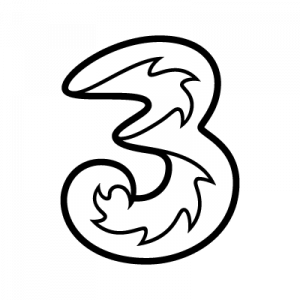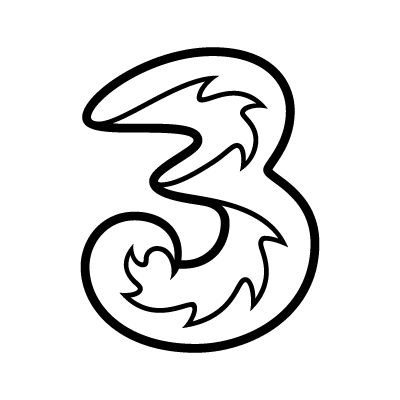 Three
Huawei 4G Plus MiFi Device
Huawei
E8377 car WiFi Device
Best car WiFi solutions
Let's begin our reviews of car WiFi devices.
Below, we've looked at five different bits of kit you can use to get online from your car, and explained their strengths and weaknesses.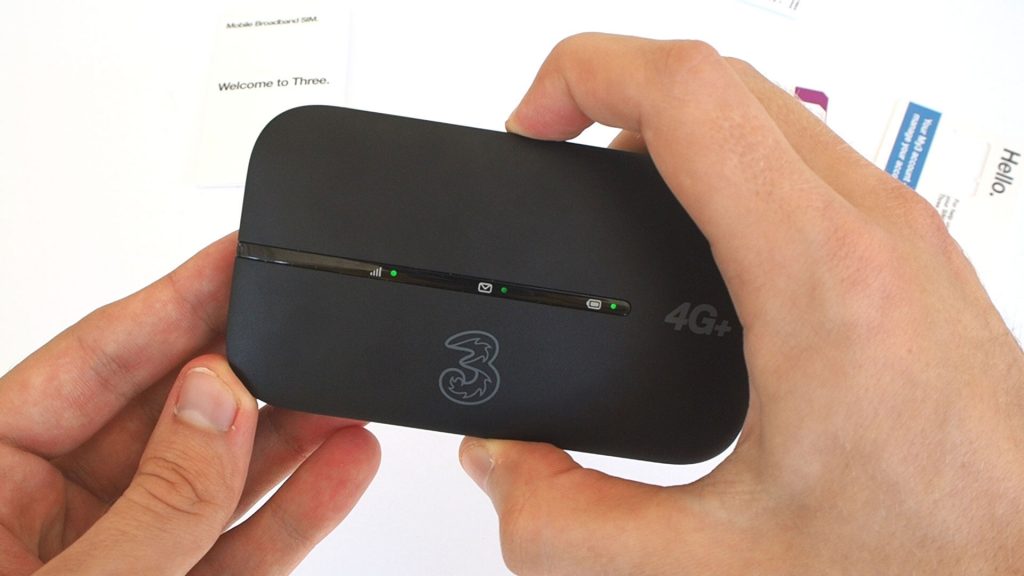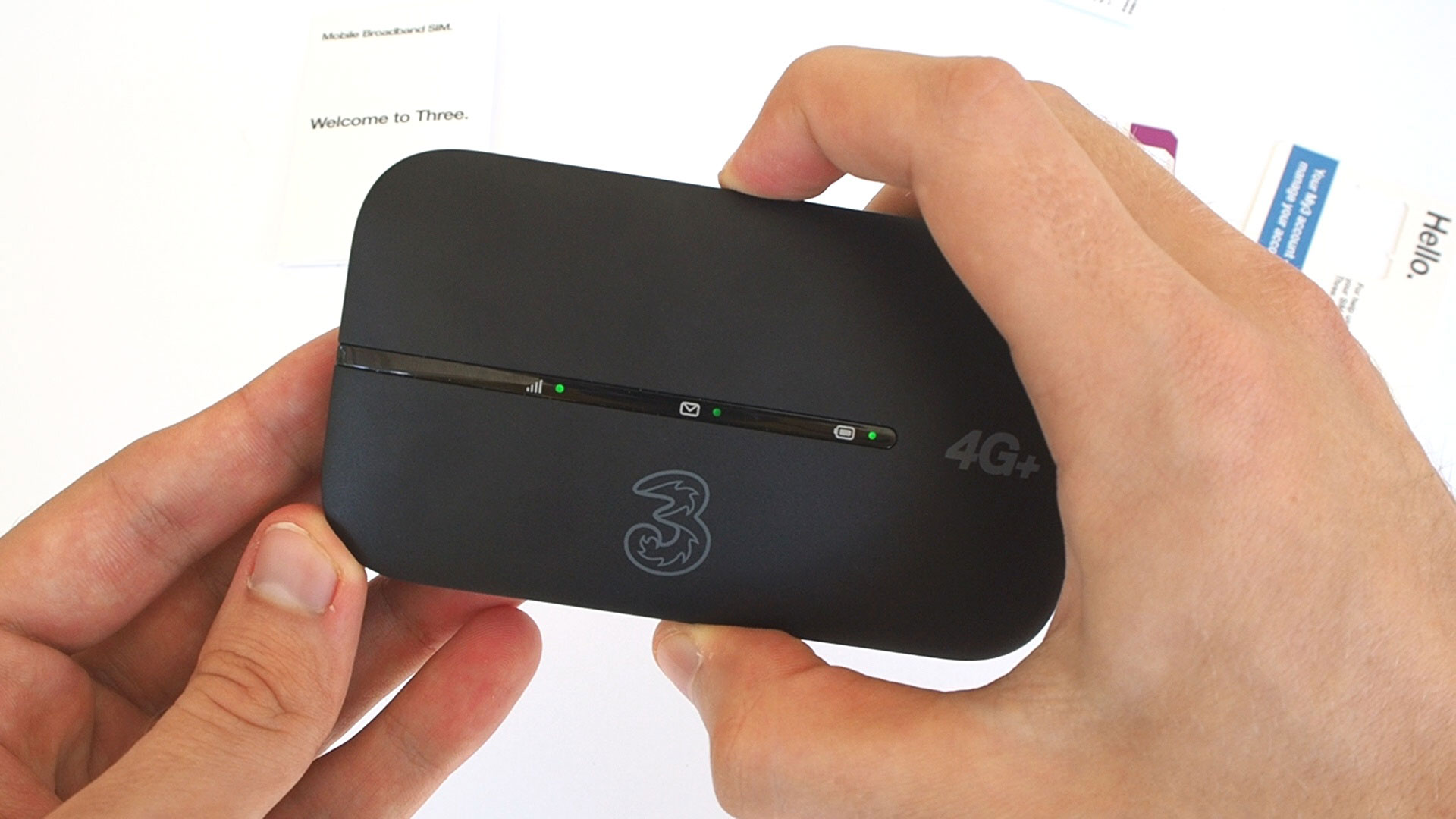 If you're looking for a simple, effective car WiFi solution that will work with a car power outlet, this device is a great choice.
The Huawei 4G Plus MiFi device connects to the Three 4G network, and uses this signal to create a portable WiFi hotspot, allowing up to 10 devices to get online at once – no matter where you are in the UK.
The device comes with a battery, generally providing about 6 hours of usage. Three also includes a USB to USB-C charging cable with this mobile WiFi device, allowing you to charge it with a cigarette lighter USB charger.
When you buy this solution, there are a range of data plans from Three to pair it with, from 10GB up to unlimited data per month. You can also choose your contract length, from 30 days up to 24 months, allowing you to create a plan that meets your specific needs. Plus, Three's prices are generally very reasonable across all of their MiFi data packages.
The only downside of using this MiFi device is it's not compatible with external antennas (unlike their 4G router we've looked at below). The signal strength will be about the same as you get with your phone hotspot, which is plenty good on most British roads, except in very remote areas.
Pros
Simple, effect car Wi-Fi solution.
Good battery life.
Reasonable prices on data plans.
Choice of contract lengths, including pay as you go.
Cons
Can't use it with a separate antenna.
Overall value rating
⭐⭐⭐⭐⭐
This is another mobile broadband device, similar to the Three Huawei 4G Plus we reviewed above.
The main reason you might like to go with EE rather than Three is they have the best coverage of any 4G network in the UK. Meaning, you can get a better signal when travelling through more remote areas.
Also, the battery is significantly bigger in this MiFi device, at 2150 mAh compared to 1500 mAh with Three's gadget. This allows you to use the device for longer journeys, without needing to keep it plugged in, with up to 10 devices that are WiFi enabled.
You can buy this device with a data plan from EE for a reasonable monthly cost, on either a 1 month or 24 month contract. However, if you pay as you go, there is a decent upfront cost, and the monthly costs are typically a bit higher than with Three.
Overall, this device is a great choice if you're looking for in-car WiFi. EE doesn't mention this on their website, but this device does come with a USB-C port, so you can plug it into a regular car USB adapter for easy charging on the go.
Pros
The EE 4G network provides excellent reception, even on remote B-roads.
Good monthly costs.
Great battery life, good for long journeys.
Decent choice of contracts and data plans to pair the device with.
Cons
Large upfront costs on some contracts.
Overall value rating
⭐⭐⭐⭐⭐
The Huawei E8377 is another more simple solution.
This gadget plugs directly into your car's cigarette lighter, and creates a Wi-Fi hotspot using 3G or 4G. It works in a similar way to the Huawei MiFi device we looked at, except it plugs into your car power outlet directly.
No SIM card is included, so you'll have to buy a data package separately. EE has the best network in the country, so it's worth checking out their SIM only plans if you want a good signal.
The benefit of the E8377 is how simple it is to use. All you need to do is insert a SIM card, plug it in, turn it on, and connect to the hotspot.
The WiFi signal is good, plenty for large cars, and the cost of this device is also very reasonable.
However, you can't program the device to automatically turn on when you start your car ignition, unfortunately. You'll need to press the button and wait for it to turn on every time.
Pros
Extremely easy to get up and running.
Can choose a SIM to pair it with.
Good WiFi signal.
Cons
Have to buy a data SIM separately.
Won't switch on automatically with the ignition.
The Three 4G Hub works in a similar way to their MiFi device, which we looked at above. However, despite being portable, this is a proper router, rather than a simple battery-powered hotspot device.
This bit of kit comes with a SIM card and unlimited data plan, allowing you to get online using 4G. It creates a WiFi network, with a better range than what most mobile broadband devices are able to provide.
However, the 4G Hub doesn't come with a battery. Instead, it needs to be plugged into a 240V outlet at all times – it comes with the type of mains power plug you have on your appliances at home.
If you don't have a 240V outlet in your vehicle, you can use an inverter, like this one that plugs into your cigarette lighter, to turn your 12V DC from the car battery into a 240V AC outlet.
Having to keep this device plugged in all the time to maintain your car internet connection is a slight downside. However, this 4G router gives you the option to use external antennas, which can be extremely helpful in improving your connection consistency, especially in rural areas.
If you wanted to, you could mount a cellular antenna in a safe location on the outside of your car, and then connect it to this broadband router, to boost your reception.
Pros
Strong WiFi signal.
Good value.
Comes with unlimited data by default.
Will work with external antennas.
Cons
Must be plugged in at all times, and it will take up a lot of space in the front of a small car.
Overall value rating
⭐⭐⭐⭐⭐
Rather than buying an entirely separate car WiFi device, you might like to instead buy a SIM card, put it in a spare phone or tablet, and use its hotspot to get internet access.
The downside of doing this is you'll need to keep the device charged. However, if you have a phone mounted on the dashboard for navigation, it shouldn't be a problem to keep it plugged in with the hotspot turned on all the time.
If you go down this route, EE's data only SIMs are a great choice. They have the best 4G coverage in the UK, and offer a range of reasonably priced data plans.
For example, the 10GB per month SIM should offer plenty of data for your car, and doesn't cost much. It's also available on 1 month or 24 month contracts. Or, you can get 40GB for not much more money, to ensure that you never run out of data.
The only downside is, EE's SIM plans aren't the cheapest on the market. Providers such as Three generally offer a slightly better price, albeit without offering quite as good reception as EE.
Pros
Excellent reception across the UK.
Good range of SIMs to choose from.
You get the choice of a 1 month or 24 month contract.
Cons
Not the cheapest data only SIMs on the market.
What you need to know
In this section, we'll explain the process of getting internet access in your car in a bit more detail.
We'll explain what you need to look for when buying a car WiFi device, and discuss the different options you have to create a wireless network in your vehicle.
How to get WiFi in your car
If you want to create a Wi-Fi hotspot in your car, you need to buy a device that can connect to the 4G network, and use this 4G signal to create a mobile broadband hotspot for your car.
The types of devices that can achieve this include:
Mobile WiFi (MiFi) devices: small, pocket-sized gadgets with a battery, that create Wi-Fi hotspots. The benefit of these devices is you don't have to plug them in all the time – the battery will last for around 4-6 hours, which is plenty for long journeys. However, you can also plug them into a USB car charger adapter for your cigarette lighter.
4G routers: these are larger devices that work similar to your WiFi router at home, except they have a SIM card, and use the 4G network. They don't have a battery, meaning they need to be plugged in as long as you need an internet connection. The big benefit of 4G routers is you have the option of installing an external antenna, helping you to get a better signal. However, you will need a way to provide 240V power to the router, unlike with MiFi internet. These types of routers are often a better choice for caravans, or new cars with an AC power outlet.
Car WiFi cigarette lighter gadgets: these bits of kit plug straight into your car's cigarette lighter, and create a Wi-Fi hotspot. They're simple and reasonably effective, however they can't be used with an antenna, and you'll need to buy a SIM card separately. EE used to sell a specialised car WiFi device, similar to what we've described. It was basically like a MiFi device, except it plugged into your cigarette lighter directly. However, it's no longer sold.
SIM cards: if you have a dual-SIM phone, or a spare phone, you may consider buying a data SIM, putting it in a phone, and then turning on the hotspot, in order to get WiFi in your car./li>
Some cars also have built-in WiFi already, to help your WiFi-enabled devices get mobile broadband access. Premium automotive brands such as Audi have had mobile broadband technology on many of their models since 2016, while other car makers such as Vauxhall have begun to install WiFi more recently.
The issue with built-in car WiFi is you often have to use the data packages sold by the car manufacturer, or their telecommunications partner. You don't get the freedom to choose your own network, and what's worse, these data plans can often be very expensive.
However, if you don't mind paying more, these plans offer a seamless experience – you don't have to worry about setting up a separate car WiFi device.
Providing power to your car WiFi device
No matter which solution you choose to get online from your car, you are going to need a way of powering the device.
The most common method is to use a 12V power adapter, with multiple USB charging ports, like the one in the picture above. This will allow you to plug in your MiFi device at the same time as charging your mobile phone. Most MiFi devices come with a USB to USB-C charging cable.
If using a 4G router, you will need access to a 240V outlet, just like the ones in your house. In this case, you can use a 9V to 240V inverter to provide power to the device. These inverters can be purchased on Amazon or at electronics shops.
Can I use my phone hotspot to get online from my car?
You can create a Wi-Fi hotspot with your mobile phone, or use tethering, to allow multiple devices to connect to the internet from your vehicle. However, there are some issues with doing this:
Tethering will use a lot of your phone's monthly data allowance. You may need to upgrade your tariff.
Some mobile contracts limit tethering. You may not be allowed to use your hotspot for the full amount of your data allowance. Most major UK mobile networks no longer have any hotspot limits, but it's a good idea to check this, especially if you're not with one of the big four providers.
Your phone battery will drain quite quickly. You will need to be careful to keep it charged up.
The WiFi signal provided by your mobile phone might not be as good as with a dedicated car Wi-Fi device.
In saying this, depending on your data plan, using your phone's hotspot for car Wi-Fi can be a good solution. You just need to be careful about running out of charge, or hitting your data cap.
Will I get a good 4G signal when driving?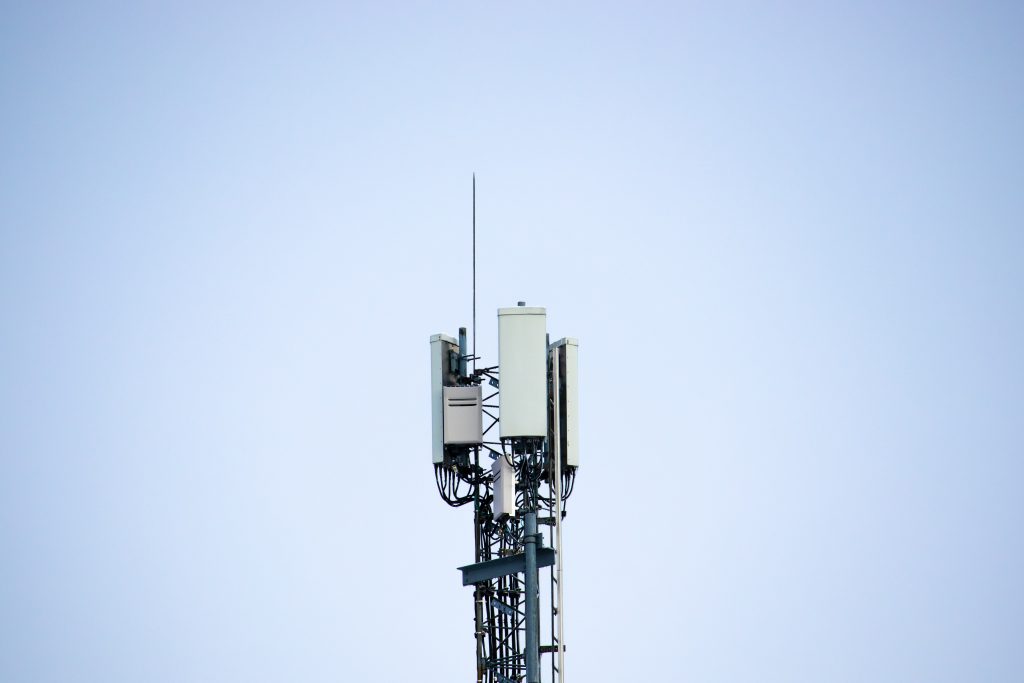 In general, when driving through populated areas and on motorways, you will be able to receive a good, consistent 4G connection. This is because people make phone calls from their cars all the time, so the networks need to ensure that roads have good reception – even on areas of the motorways that don't run through populated areas.
However, you may run into signal issues on B-roads and in other more isolated areas.
To resolve these issues, you can use a car signal booster, which typically cost about £100-£150 or so. These devices have an external antenna, which you place on the outside of your car. They then feed a signal into a module on the inside of your vehicle, which boosts your 4G signal for all devices inside the car.
Alternatively, you can buy an antenna, and affix it to the outside of your car. Then, you'll need to have the antenna connected to your WiFi solution, such as a 4G router, to improve your connectivity.
These solutions won't work in areas with no 4G reception, however they do a great job improving your reception in areas where your signal can be patchy.
Where should I put my in-car Wi-Fi device?
If you buy a mobile Wi-Fi device or a 4G router, you might be afraid to leave it somewhere it can be seen in the front of your car, for fear of it making your vehicle a target for break-ins.
You have a few options to overcome this problem:
Buy a MiFi device, and take it with you wherever you go. Since they're small and lightweight, it's fairly easy to put a mobile WiFi device in your bag and take it with you when you leave the car.
Buy a 4G router, and place it somewhere out of view, such as under a seat, or in the glove compartment. Then, when you leave the car, unplug the power cable. Potential thieves will only be able to see the power adapter with some cords running out of it, which they will probably assume are phone charging cables.
Buy a 4G router and pair it with a large portable power bank, placed somewhere hidden (such as a glove box). Then, charge the power bank when you return home.
Why buy a car WiFi device?
If you're looking for a car Wi-Fi solution, you probably have one or two use cases in mind.
Here are some of the potential reasons you might want to have an internet hotspot in your car:
Music streaming
Video streaming (for passengers)
Navigation, especially on long journeys where you cannot pre-download all the maps you need before you go
App downloads, especially for kids downloading games on their iPads or phones
Playing online games (for passengers)
Communication, such as receiving phone calls and texts
How much does it cost to get WiFi in your car?
The cost of in-car Wi-Fi depends on the type of solution you use, the amount of data you buy, and the contract length.
If you get a Three MiFi device with unlimited data, this will cost you around £20 per month for 24 months on pay monthly contract. On a pay as you go basis, the same device and data plan costs about £27 per month. 4G routers cost a similar amount, while SIM-only deals are slightly cheaper.
If you buy a WiFi data plan from a car maker directly, or their telecommunications partner, you will likely have to buy data for a single price, and the data will expire after a certain amount of time. The cost varies between car brands, and depends on how much data you buy. For example, with Audi, you can buy 5GB for £9.99, and it lasts for 30 days. Or, you can buy 60GB for £98.99, which lasts for 365 days.
Is car Wi-Fi legal?
It's perfectly legal in the UK to have Wi-Fi in your car. However, as the driver, you cannot touch a mobile phone or any other device unless it is fixed in a secure phone mount. To use the phone for calls, you must have a hands-free setup already in place.
Passengers are free to use phones and tablets in the car, unless they're supervising a learner driver.
Conclusion
This is the end of our car Wi-Fi buyer's guide.
In our opinion, MiFi devices are typically the best way to get online from your car. They're very portable, easy to use, and don't need to be plugged in all the time. However, 4G routers will provide a slightly better WiFi signal, and buying a SIM is an easy solution if you've already got a phone or tablet that can create good hotspots.
If you have any questions about getting a wireless internet connection in your car, feel free to leave a comment below, and we'll get right back to you.
About the author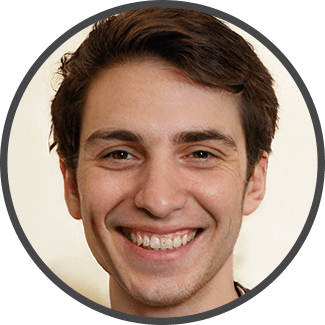 Tyler built his first PC at the age of 12, and since then, he's become obsessed with all things networking and internet-related. He's a massive gamer, loves Rocket League, and also plays Sunday League football.